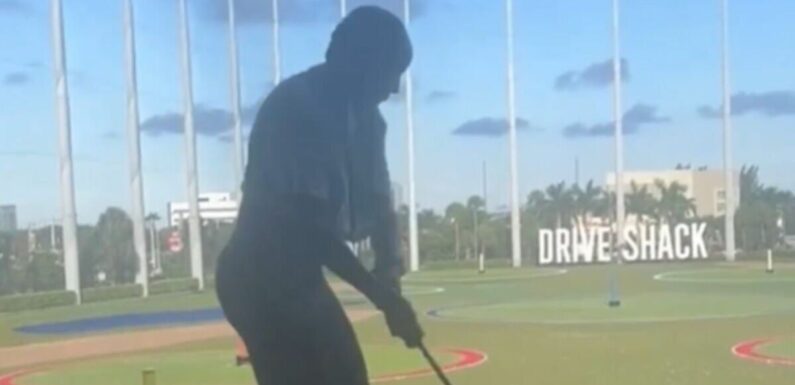 The PGA Tour has poked fun at Coco Gauff as she went to the driving range after winning the US Open last week. The 19-year-old was filmed trying to drive the ball, but couldn't get the same connection as she can with a powerful forehand on the court.
The official PGA Tour Instagram account posted the video, captioned "Gauff but can't golf" as they mocked the tennis player for her skills.
Golf is a skilled sport and not one that anyone can just pick up without serious practice or lessons. But Gauff did eventually hit the ball after a few missed swings, and the PGA Tour could potentially invite her to participate in a celebrity Pro-Am in the future.
Gauff is on top of the world after winning her first Grand Slam, scooping up $3 million (£2.4 million) in prize money after beating Aryna Sabalenka in the final. She became the first American teenager to win the event since Serena Williams back in 1999, and the first woman from the nation to win since Sloane Stephens in 2017.
Don't miss…
Tennis legend Andy Roddick admits he was completely wrong about Novak Djokovic[LATEST]
Tennis fans support to Andy Murray after Brit misses funeral to play Davis Cup[LATEST]
Murray chokes back tears at Davis Cup after missing gran's funeral to play match[LATEST]
View this post on Instagram

A post shared by PGA TOUR (@pgatour)
Even though the PGA Tour was just having fun, if there are any serious doubters about her game don't be surprised if Gauff in turn takes golf seriously. After all, Gauff thanked her haters for giving her the motivation to win the US Open, noting the negativity added gas to her fire.
"I want to say thank you to the people who didn't believe in me. A month ago I won a (WTA) 500 title and people said I would stop at that," she said after winning the US Open.
"Two weeks ago I won a (WTA) 1000 title and people were saying that was the biggest title I would get. Three weeks later I'm here with this trophy right now. I tried my best to carry this with grace but honestly, to those who thought you were putting water on my fire, you were really adding gas to it and now I'm burning so bright right now.
We use your sign-up to provide content in ways you've consented to and to improve our understanding of you. This may include adverts from us and 3rd parties based on our understanding. You can unsubscribe at any time. More info
Gauff made the French Open final last year but lost to Iga Swiatek in straight sets as she was humbled after a stunning run in the competition.
It didn't look like it was going to be Gauff's year as she was eliminated in the first three Grand Slams and even suffered a shock first-round exit at Wimbledon. But she battled back following the negativity and won.
Gauff is now World No. 3 and at the age of 19 has a huge career ahead. There's belief in America that she could be the new Serena Williams, but Gauff will also not want to be compared and stand out in her own way.
Source: Read Full Article