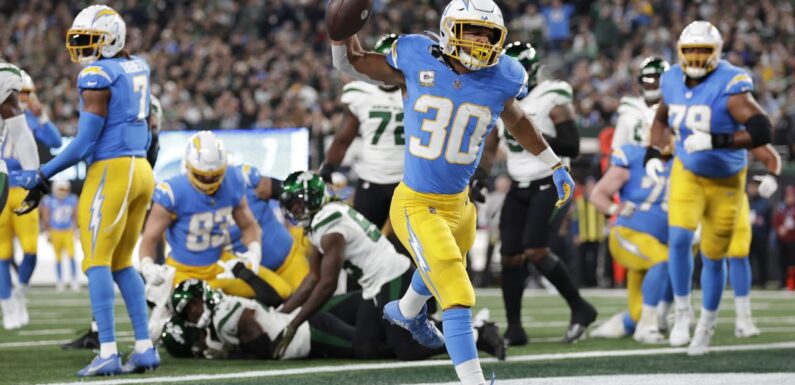 FULL BOX SCORE
READ: Where do 4-4 Chargers, Jets sit in AFC playoff picture?
Next Gen stat of the game: Joey Bosa generated five pressures and 2.5 sacks on 32 rushes Monday night (15.6% pressure rate), with four of his five pressures coming in matchups with right tackle Billy turner.
NFL Research: The Chargers saw three players record multiple sacks in a game for the first time since Week 16 of the 2012 season. The 2.0-plus sacks recorded by three players (Joey Bosa, Tuli Tuipulotu, Khalil Mack) also tied for the most in a game in franchise history.
Source: Read Full Article