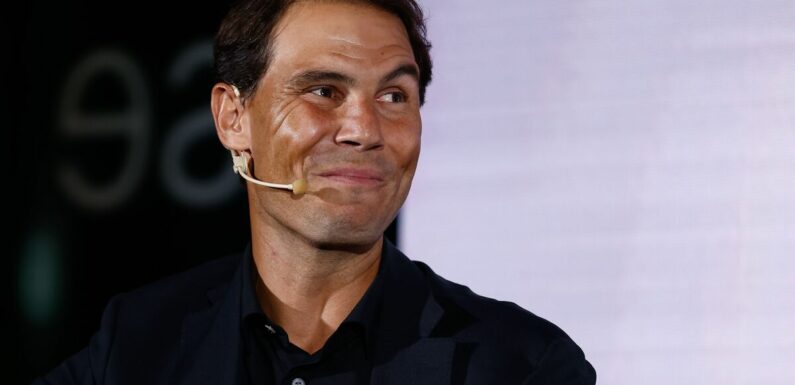 Rafael Nadal claimed that the Australian Open tournament director made things "very complicated" by announcing that he would be making his comeback in January. Craig Tiley recently revealed that Nadal had set his return for the first Grand Slam of the season but the Spaniard and his team later shut his claims down and said the 37-year-old had no guaranteed comeback date set in stone.
Nadal has been sidelined since this year's Australian Open back in January. The defending champion at the time, he picked up a left psoas injury during his second-round defeat to Mackenzie McDonald. After a failed attempt at returning for the clay season, Nadal announced in May that he was ending his season. In June, he underwent arthroscopic surgery.
The 22-time Grand Slam champion is now training in hope of making a return in 2024, which could potentially be the final season of his tennis career. Nadal's comeback seemed to be set in stone when the Australian Open boss claimed he had spoken to the Spaniard.
Nadal later confirmed that this was not true, and he has now issued a response to Tiley. "Yes, it was a bit daring," the Spaniard told AS. "I have a very good relationship with him and I understand his excitement and also that of the Australian Open, which is surely less than the excitement I have about going there."
Click here to join our WhatsApp community to be the first to receive breaking and exclusive tennis news
Just in Emma Raducanu details 'new goals' as she plots return after Chinese inspiration[LATEST]
While the two-time Australian Open winner was eager to be ready in time for a return to Melbourne, he said it was way too soon to commit. Nadal continued: "But from there to saying that I am going to be at the Australian Open seems very complicated to say today. In fact I don't know and I'm working to try to recover.
"Therefore, my way of understanding my moment is that I do not need dates, but rather I need to simply work day by day with enthusiasm and with the right mentality to try to recover." Nadal went on to explain why he didn't want to give a definitive comeback date.
"If I set dates and I don't keep them, I add disappointments that I don't need, because I have already had enough disappointments at a sporting and physical level in recent times," he added. "So I don't need to set any dates; I'm doing my day-to-day life and I'm honestly improving. I'm better now than I was a month ago and I hope in a month and a half I'll be able to say something: I'm going there or I'm going there."
Advert-free experience without interruptions.
Rocket-fast speedy loading pages.
Exclusive & Unlimited access to all our content.
Don't miss…
Raducanu confesses to 'provoking' coaches and explains being difficult to manage[QUOTES]
British tennis may have another Emma Raducanu on the rise after Challenger run[ANALYSIS]
Novak Djokovic and Carlos Alcaraz risk backlash after signing up to exhibition[REACTION]
Tiley recently told the Today show: "We can reveal exclusively here that Rafa will be back. He's been off for most of the year, and in talking to him over the last few days he confirmed he will be back, which we're really excited about. That's awesome."
But Nadal's team confirmed that the former world No 1 had not promised anything and the man himself tweeted: "I appreciate the vote of confidence from the Australian Open… I am practising every day and working hard to come back asap."
Source: Read Full Article