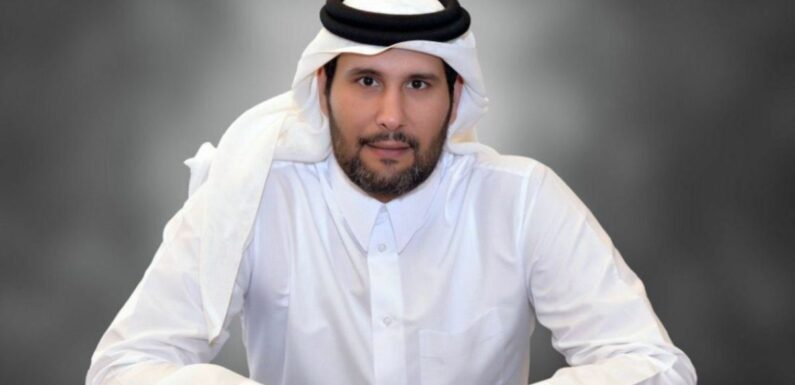 Sheikh Jassim bin Hamad al Thani is reportedly not changing his bid for 100 per cent to buy Manchester United and feels his offer presents the 'best solution' to the drawn-out takeover saga. The Glazers have taken heavy criticism from United fans for the lack of movement in takeover talks since it was announced they were exploring a possible sale last year.
Sheikh Jassim and Sir Jim Ratcliffe emerged as the frontrunners for a takeover, although both bids were vastly different. Ratcliffe's offer was said to be for 69 per cent of the club while keep the Glazers on board in a minority stake.
But his bidding rival was making a straightforward offer for 100 per cent of the Old Trafford out. The respective bids were said to have valued United at around £6billion, but the Glazers have refused to sell up.
The bidding process has slowed down in recent months with talks seemingly at an impasse. Ratcliffe appears to have attempted to revive talks by putting a different proposal on the table to acquire a 25 per cent minority stake.
That would see the Glazers maintain the majority sharehold, but give Ratcliffe a stronger position further down the line to get his original offer over the line. However, Ratcliffe's reported new offer hasn't caused concerned for Sheikh Jassim's Nine Two Foundation.
"There is no change to our stance," a source close to the Qatari billionaire told i. "Our offer is still out there, [and is] still for 100 per cent ownership, as we believe that is the best solution for the club, players and fans."
Don't miss…
Man Utd target Jeremie Frimpong reaches contract agreement[LATEST]
Man Utd star Sancho 'constantly speaking' to rivals' boss ahead of January exit[LATEST]
Man Utd star Jadon Sancho told to 'get off your backside' and confront Ten Hag[LATEST]
We use your sign-up to provide content in ways you've consented to and to improve our understanding of you. This may include adverts from us and 3rd parties based on our understanding. You can unsubscribe at any time. More info
It's said that talks are still ongoing behind the scenes between Sheikh Jassim's representatives and the Raine Group, who were appointed by the Glazers to oversee the takeover process. Ratcliffe's supposed move to a minority bid for United has also been met with frustration from the club's supporters.
Manchester United's Supporters Trust (MUST) are firmly against the idea of the Glazers maintaining a majority stake in the club.
MUST spokesman Chris Rumfitt said: "Manchester United fans will be very alarmed about anything which props up the Glazers ownership. The club is in desperate need of new investment and it is time for a change of majority ownership."
Source: Read Full Article