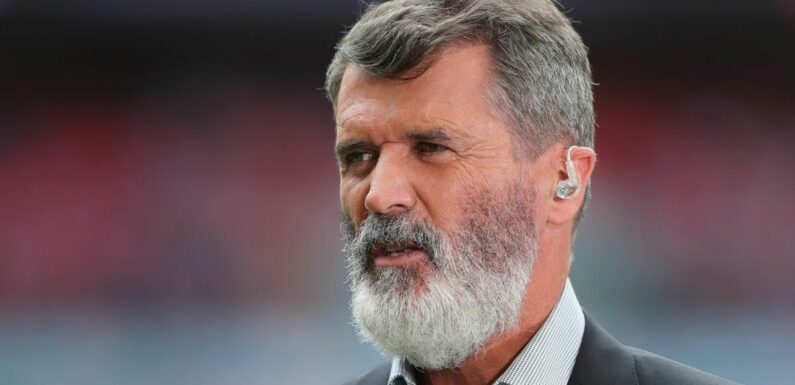 Roy Keane was undoubtedly one of the Premier League's finest ever midfielders but his managerial career did not live up to the heights of his playing days. The tough-tackling Manchester United legend initially started well upon taking charge of Sunderland but saw his managerial credentials go south after a torrid spell at Ipswich Town, followed by a number of assistant coaching roles elsewhere.
Express Sport takes a look at some of the craziest moments from Keane's turbulent spells in management…
Embarrassing his goalkeepers
The gloves were always off when Keane was angry but he once decided to put them on in an attempt to inspire his Sunderland goalkeepers. He took it upon himself to show Craig Gordon and his back-ups how it was done after growing frustrated with their poor performances between the sticks.
"I put the gloves on and I said that if they could get the ball past me I'd give them £1,000 each but, if they missed, they'd have to give me £100," recalled Keane in his autobiography, The Second Half.
"Eight or nine players lined up and I knew that Craig and the other goalkeepers were p***** off with it. They didn't even look at my goalkeeping skills. They just did their stretches. I tipped a few on to the bar, on to the post, and I kept a clean sheet. I won £800 off the players, I could have lost eight grand.
"I was trying to generate a bit of banter, but I'd embarrassed, and maybe belittled, the goalkeepers. I hadn't meant to, but I didn't think the keeper should be beaten from 25 or 30 yards."
JUST IN: Sir Jim Ratcliffe 'eyeing' wonderkid Roony Bardghji after ace haunted Man Utd
Two-footing the tactics board
Jimmy Bullard played under Keane at Ipswich and was not overly complimentary when writing about the Irishman in his autobiography, Bend It Like Bullard. He said that when he first arrived at Portman Road it was obvious that Keane had 'scared the living s*** out of those boys' before recalling a post-match team talk which failed to have the desired impact.
"He turned round for a moment, pointed to the tactics board in the changing room and asked one of his coaches to set it up, before continuing his rant about tactics while fiddling with his tie in the mirror," wrote Bullard.
"After a minute, with absolutely no warning, he turned around from the mirror and launched himself two-footed into the tactics board, smashing it to pieces as his stunned team looked on with mouths wide open. 'That's what tactics mean,' he said, surveying the wreckage of the board. 'F*** all in this game'."
Dwight Yorke previously claimed that a similar incident occurred during his time at Sunderland, after which Keane was said to have screamed at captain Dean Whitehead: "Captain? Captain? Some f****** captain, you."
Support fearless journalism
Read The Daily Express online, advert free
Get super-fast page loading
Don't miss…
Roberto De Zerbi brutally rips into Premier League refs after Mikel Arteta fury[LATEST]
Liverpool could welcome four players back for Man City clash after Prem break[INSIGHT]
Chelsea duo James and Sterling present compelling joint case in Man City draw[OPINION]
Almost fighting his own player
Jon Walters, who also played for Ipswich during Keane's tenure, once claimed that he came close to physically fighting his manager during a bitter row over whether he would be allowed to leave the club. The pair were said to have been discussing a potential move away for Walters before things turned sour, with the situation almost escalating into a full-blown punch up.
Walters told Joe: "[I said]: 'You bully everyone in the club, you bully the staff and the players, but I'm not scared of you, let's have it me and you'. So we've gone head to head, 'hit me, you hit me', and then it wasn't happening so I've gone to walk out the room.
"As I've gone, he said something very personal, something that's nothing to do with him, but it's touched a nerve with me. So I've shut the door behind me and come back in. I've said basically that: 'It's got nothing to do with you, come on then, let's have it. Hit me first and see what happens to you, just give me the chance, I'll rip your head off'.
"That's what I was basically saying to him. I'd gone by then, I'd switched, and once again we went back and forth for a bit. Then he says to me: 'You're not going to hit me because I'll have you arrested if you hit me'. I knew I had him then."
READ MORE: Man Utd star Rashford 'unhappy' and a 'different player' when with England
Trying to change kit colours
Keane was eventually sacked by Ipswich in early 2011 after failing to steer the Blues away from the lower reaches of the Championship table. Bizarrely, he later admitted that he once tried to convince then-owner Marcus Evans to change the colour of the kit, which he disliked as it was too similar to those worn by the fierce rivals of Manchester United and Celtic.
"Rangers, [Manchester] City, sorry, I can't be doing with blue," Keane told The Telegraph. "Childish? Yeah, obviously. But I did once say to the owner: 'Any chance we might be able to change the colour of the kit?'. He said: 'Nah, there'd be uproar'. Which at Ipswich meant four people taking to the streets."
Keane also alluded to his hatred of the colour blue in his autobiography, writing: "There was the blue training kit. I don't like f****** blue. City were blue. Rangers were blue. My biggest rivals were blue. Is that childish? I couldn't feel it, the chemistry, me and the club. I get annoyed now, thinking that I should have been able to accept it. I was there to do a job."
Calling an injured player a 'c***'
Keane later joined the Ireland setup as their assistant manager under Martin O'Neill but failed to endear himself to the injured players in the dressing room. Former Ireland defender Stephen Ward once alleged in a leaked voice note that Keane tore into Harry Arter, who had felt something wrong with his quad, as part of a foul-mouthed rant after bursting into the treatment room.
Ward claimed: "He [Arter] was getting treatment in the treatment room and Roy walked in and was like: 'When are you going to train, you f****** p****?'. And Harry was like: 'What?'. And he [Keane] was like, 'Any chance of you training?'. He explained the situation again and Roy was going off going: 'You're a f****** p****, you're a c***, you don't even care, you don't wanna train'.
"And Harry was just going: 'Roy, I'm not speaking to you like this. I'm not listening to you. You're not the manager. You can't say anything to me'.
"Apparently Roy was just going mad, getting f****** worse and worse, and Harry got up off the treatment bed and walked back to his room. As he was walking back to his room, Roy was shouting down the corridor: 'You're a f***ing p****, you're a c*** you have been all your life', and that was it really."
Want the latest Premier League news as we publish it on Express Sport? Join our Facebook group by clicking here.
Source: Read Full Article