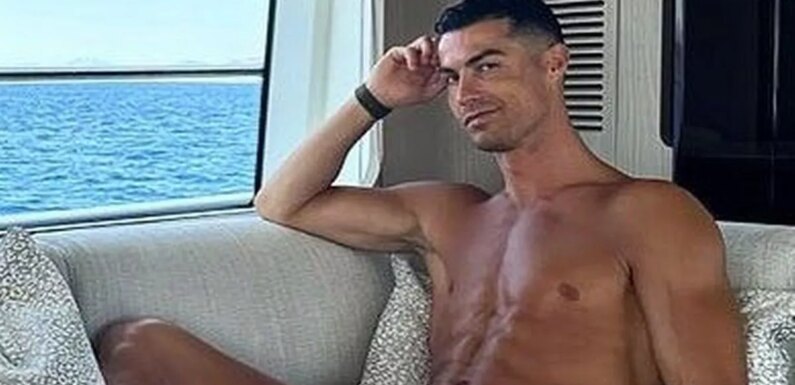 In a shock to most and heartbreak to him only, Cristiano Ronaldo isn't the 'sexiest sportsman' in the world – and that crown instead goes to self-proclaimed 'fat man' Tyson Fury.
Ronaldo's ripped abs, shredded muscles and pearly white smile may have seemingly lost its charm at the age of 38. The Al-Nassr star may have lost his shine since leaving Europe in January to take on the challenge of the Saudi Pro League as he is named only fifth on the list, but the new name on the minds of females around the country is the Morecambe local.
That's according to data from Illicitencounters.com, a leading data site for extra-marital affairs, who asked 2,000 of their UK-based female members to score a 30-strong list of sports biggest current stars in the world on a scale of 1-10 for their 'sexiness' or 'affair factor'. And Fury's surprising ranking seems to show that love handles and bald heads are the way forward.
READ MORE: Cristiano Ronaldo's Al Nassr to be 'invited into Champions League', Saudi reports claim
READ MORE: David Beckham at Cricket World Cup 48 hours after missing Sir Bobby Charlton's funeral
Fury has never shied away from his build and previously taunted Wladimir Klitschko after taking the heavyweight title belt off him in 2015. In a bizarre press conference ahead of their proposed rematch in July that following year, which never happened due to Fury being declared 'medically unfit', the 'Gypsy King' took his shirt off and stuck out his belly.
He said: "I'm not an athlete. It's a disgrace to call me an athlete. Shame on you, a fat man beat you. I don't take boxing seriously. It's mainly about getting a few quid.
Do you think Tyson Fury is the world's sexiest sportsman? Let us know in the comments section.
"I've eaten every pie in Lancashire since I became champion. If you're what a professional can do, then God help us all. I'm a fat man. And I could beat him here and now."
Sitting pretty at the top of the list, Fury has family bragging rights over brother Tommy Fury, who was named 13th on the list despite his Love Island fame and engagement to Molly-Mae Hague. The heavyweight champion also has a one-up on rival Anthony Joshua, who was named second in the list.
For Ronaldo, he is still seen as the world's sexiest footballer, although Erling Haaland pipping Manchester City team-mate Jack Grealish to sixth in the list is quite amusing. Lionel Messi is the only other footballer to make the top 10.
Elsewhere in the top 10 sees Taylor Swift's lover and NFL ace Travis Kelce take the bronze medal, just ahead of the only F1 star on the list Lewis Hamilton. Rory McIlroy is eighth in the list ahead of Connor McGregor who rounds off the top 10, while Jake Paul is notably low at 21st in the rankings.
Source: Read Full Article