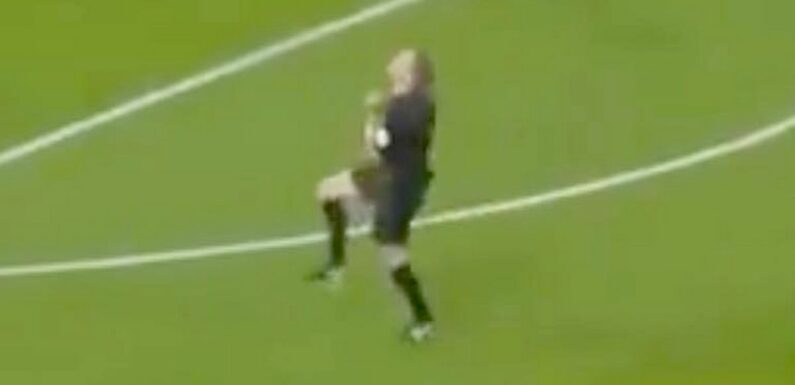 Craig Pawson will be the man in the middle when Liverpool host Everton at Anfield in the Merseyside derby.
While the new Premier League season is still young, the 2023/24 campaign has been hit by a slew of officiating mistakes, with the highest profiled error coming during Liverpool's clash against Tottenham Hotspur last month. Reds winger Luis Diaz had a goal wrongly chalked off due to a VAR mistake in a game Liverpool went on to lose 2-1.
Naturally, the VAR mistake provoked widespread backlash from Liverpool fans, who were rightly furious to see an officiating error punish them incorrectly. However, it wouldn't be the first time Liverpool fans believed referees are actively working against them.
READ MORE:Darwin Nunez's 'crazy assist' sees Liverpool ace inspire historic Uruguay win over Brazil
READ MORE:Ex-Everton star Tom Davies completely unrecognisable after shaving famous blond locks
Back in 2020 during the COVID-19 hit campaign, Mikel Arteta's Arsenal travelled to Merseyside at the beginning of the season to take on Liverpool behind closed doors, in a game that finished in a 3-1 win for the Reds. But, a huge point of contention rose amongst Liverpool fans when they witnessed referee Pawson, who is in charge this weekend against the Toffees, seemingly react badly to a missed Arsenal chance.
On 63 minutes with the game sitting at 2-1 to Liverpool, a ball in behind the Reds defence saw French forward Alexandre Lacazette handed the opportunity to equalise for the Gunners. However, his shot was saved by Alisson, before being cleared away by Virgil van Dijk.
Do Everton have any chance of beating Liverpool in the Merseyside derby? Let us know in the comments section below.
On the Sky Sports broadcast, Pawson could be seen coming into shot late, seemingly looking annoyed by hopping up in the air, throwing his head back in a manner that could suggest he wanted Lacazette to score. The clip was recently posted by a Liverpool fan media channel, who told their followers Pawson would be in charge this weekend for the derby.
That post has since been deleted – possibly because the reason for Pawson's 'angry' reaction was easily explained. Put simply, Pawson was merely looking up in the air to track the flight of the ball, which was fired into the sky by Van Dijk.
Prime Video is available as part of the Amazon Prime membership, which costs £8.99 per month or £95 annually for an individual.
The membership gives access to all the perks of Amazon Prime (including free Premium and Same- Day Delivery in selected residential postcodes, and other benefits) plus the full library of content available through Prime Video.
Prime also offers a discounted membership, Prime Student for higher education students.
You can also sign-up for Prime Video on its own for £5.99 per month, however, you won't get the other benefits that come with Prime — like free One-Day Delivery and Same-Day Delivery on eligible orders and fast grocery delivery and pickup.
£5.99 per month for Prime Video only, or £8.99 per month for Amazon Prime membership
Liverpool head into Saturday's Merseyside derby knowing a win, with other results going in their favour, could move them top of the Premier League after nine games of action. Conversely, Everton, who have won just once at Anfield in 22 years when fans weren't present due to Covid restrictions, sit 16th coming into the clash.
Source: Read Full Article