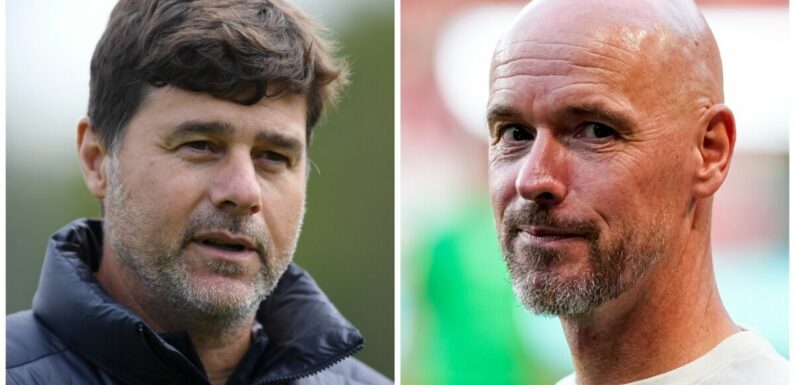 Premier League clubs raise Saudi concerns in meeting amid fears over transfer payments
The transfer market is not an exact science, as many Premier League clubs have already found out as a host of English teams have been involved in some costly flops in the window. A recent study into some of the most expensive players in the world has revealed that the likes of Manchester United, Chelsea and Liverpool have been involved in some of the 'worst' deals in football history.
SportingPedia have taken a look at the financial perspective of some of the worst transfers of all time, focusing on some of the costliest footballing decisions in history. Some big money has been spent this summer, with Premier League clubs leading the way once again but teams will hope to avoid some of their previous mistakes.
The worst transfer of all time has been proven to be Paris Saint-Germain's purchase of Neymar in 2017 from Barcelona, as the Ligue 1 giants broke the world transfer record – which still stands – by paying £190million to sign the Brazilian icon. However, they failed to get the majority of their money back as he joined the Saudi Arabian exodus this summer for £77m, a huge loss of £112m for PSG.
Liverpool and Chelsea were benefactors of the joint-second worst transfer of all time, as the sales of Philippe Coutinho and Eden Hazard failed to hit the mark for Barcelona and Real Madrid respectively.
JUST IN Man Utd already have 'four 2024 targets' as Evan Ferguson transfer belief rises[TRANSFERS]
Jurgen Klopp's outfit received £115m for the Brazilian maestro, but he was unable to live up to expectations at the Nou Camp while Liverpool invested in Virgil van Dijk and Alisson, before he returned to the Premier League with Aston Villa as part of a £17m move.
Comparatively, Hazard left Chelsea as one of the top players in the country and was expected to continue in the same vein at Real Madrid after his £98m transfer. However, he continued to spectacularly fall down the pecking order and left this summer on a free transfer – and remains without a club.
We use your sign-up to provide content in ways you've consented to and to improve our understanding of you. This may include adverts from us and 3rd parties based on our understanding. You can unsubscribe at any time. More info
Don't miss…
Man Utd may need £40m transfer rethink as McTominay warns Erik ten Hag[INTERVIEW]
Man Utd make decision on El Ghazi transfer as Ten Hag solves right-wing crisis[LATEST]
Man Utd target El Ghazi made huge decision due to Ronaldo – and regretted it[REACTION]
The worst transfer in history involving a buying Premier League club is United bringing back Paul Pogba in 2016 from Juventus, as they spent £90m to sign their former academy product – before then letting him leave on a free transfer six years later. Pogba is currently embroiled in a drugs scandal, having reportedly tested positive for a banned substance on August 20.
Making up the top five of worst transfers ever from a financial perspective is Gareth Bale's £86m move from Tottenham to Real Madrid in 2013.
Despite winning five Champions League trophies he fell out of favour in the club and among their fans, leaving for MLS side Los Angeles FC in 2022 for free and he has since retired from the sport.
To celebrate the new Premier League season, Sky has slashed the cost of Sky Sports from £25 down to £0 for the first six months of your contract! You'll also enjoy the same free Sky TV + Netflix bundle available with all Sky Glass bundles right now, as above
FREE delivery | Screen size: 43, 55, and 65-inch available | Set-up costs: £10
Unlock all Sky Sports channels, including Sky Sports Main Event, Sky Sports Premier League, and Sky Sports Golf. And unlike other channel bundles from Sky, its sports coverage arrives in High Definition as standard! 
Virgin Media bundles all TNT Sports (formerly BT Sport) channels with its Bigger + Sports broadband and telly bundle at no extra cost! You'll even be able to watch in 4K Ultra HD as standard
Sign-up for a 30-day free trial with Amazon's Prime Video service to catch all of the Premier League fixtures exclusive to the streamer this season. Cancel anytime during the trial and you'll be charged nothing 
Source: Read Full Article