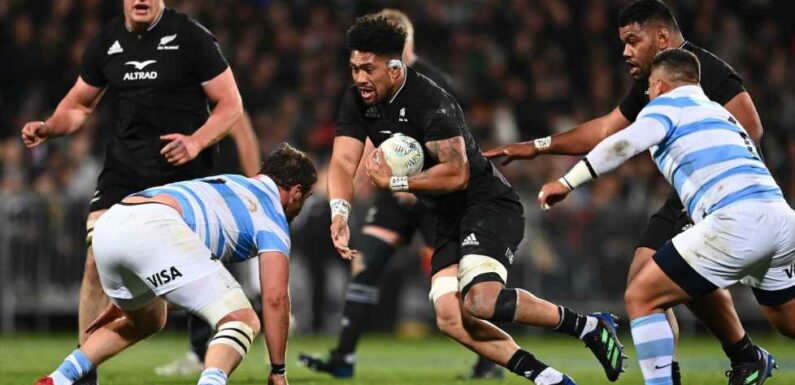 Argentina have beaten New Zealand twice in their history

Sign up to our free sport newsletter for all the latest news on everything from cycling to boxing
Sign up to our free sport email for all the latest news
Thanks for signing up to the
Sport email
"I am very powerful, but I do not yet control the weather," Michael Cheika quipped, the Argentina rugby coach had been asked if he was praying for rain as his side prepare to take on New Zealand rugby in the first Rugby World Cup semi-final. "It's a bit above my pay grade."
Cheika wouldn't be the first coach to look to the heavens for help before facing the All Blacks. If this iteration of New Zealand lacks the air of invulnerability that characterised the all-conquering side of the 2011 or 2015 vintages, then this tournament
Since their opening defeat to France, New Zealand have put 71 points on Namibia, 96 on Italy and 73 on Uruguay, before crushing Ireland's dreams in one of the great World Cup contests. Their lineout is virtually faultless; their attack not far off. In last week's win, they prevented their opponents feeding a single scrum, a performance of quartz-like accuracy.
So much for a faded force – the All Blacks are still capable of treading in the rarefied air of the rugby gods. Defeating them will require an elevation to the level of Argentinean rugby as the Pumas bid to visit the virgin peak of a World Cup final.
Recommended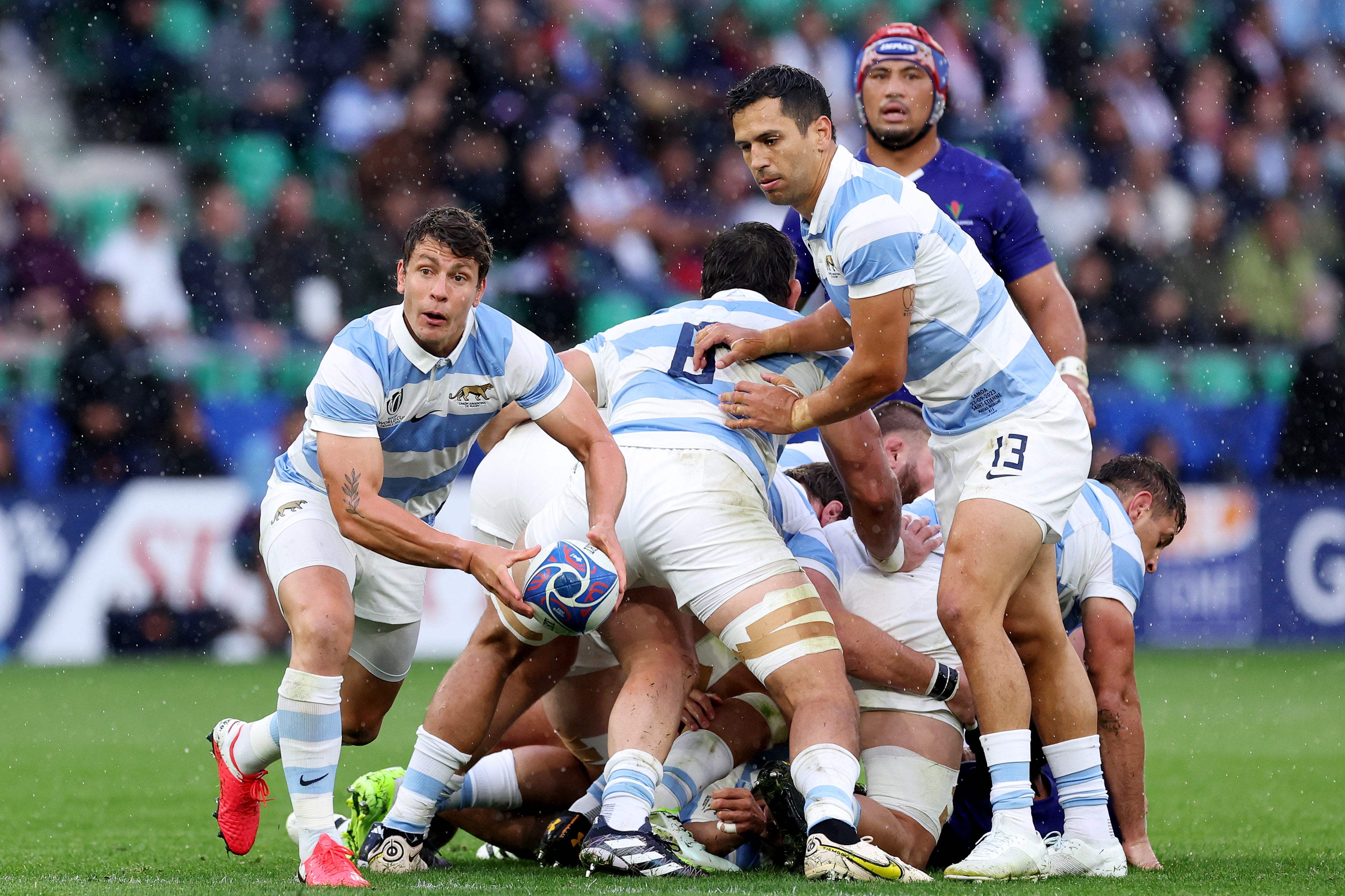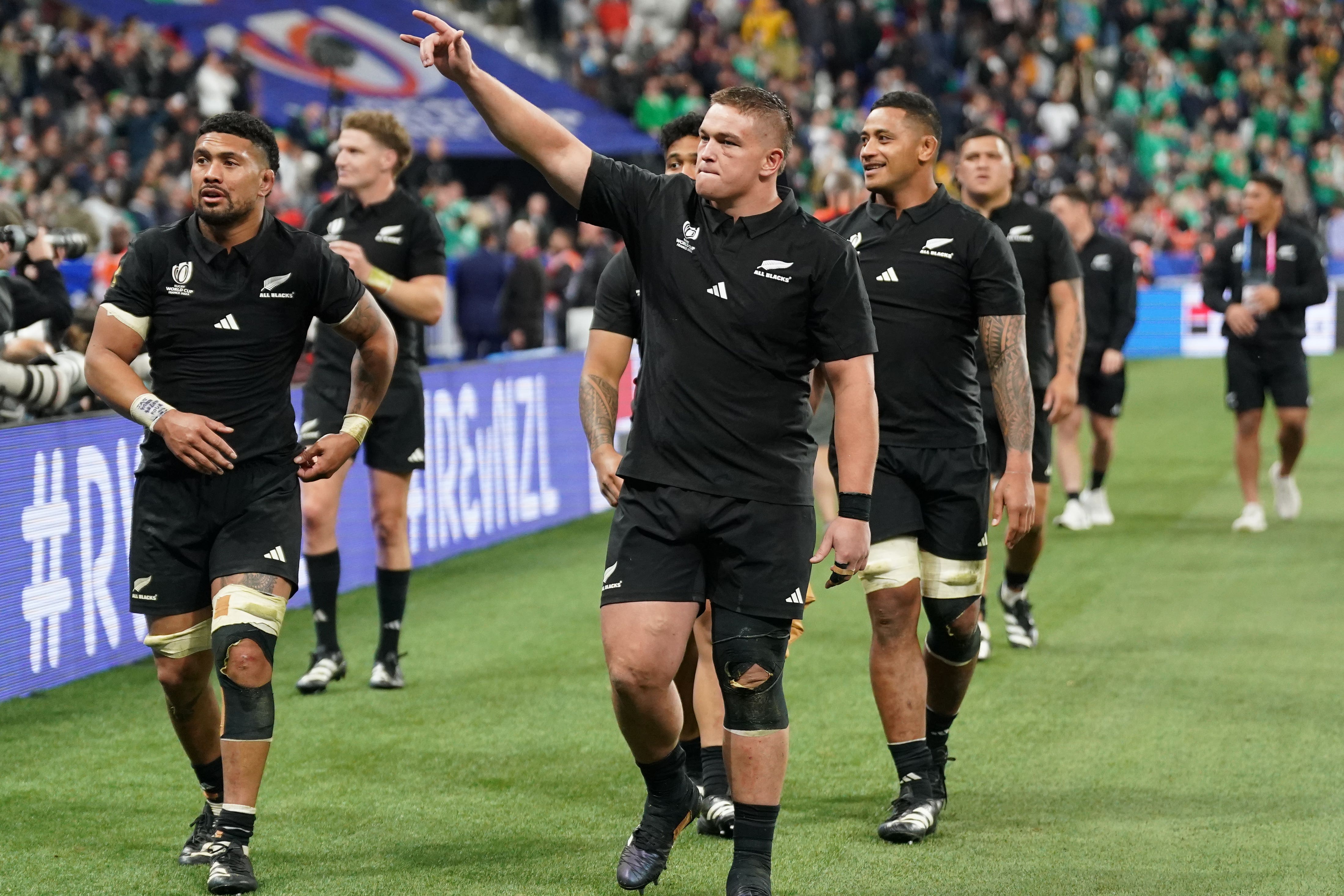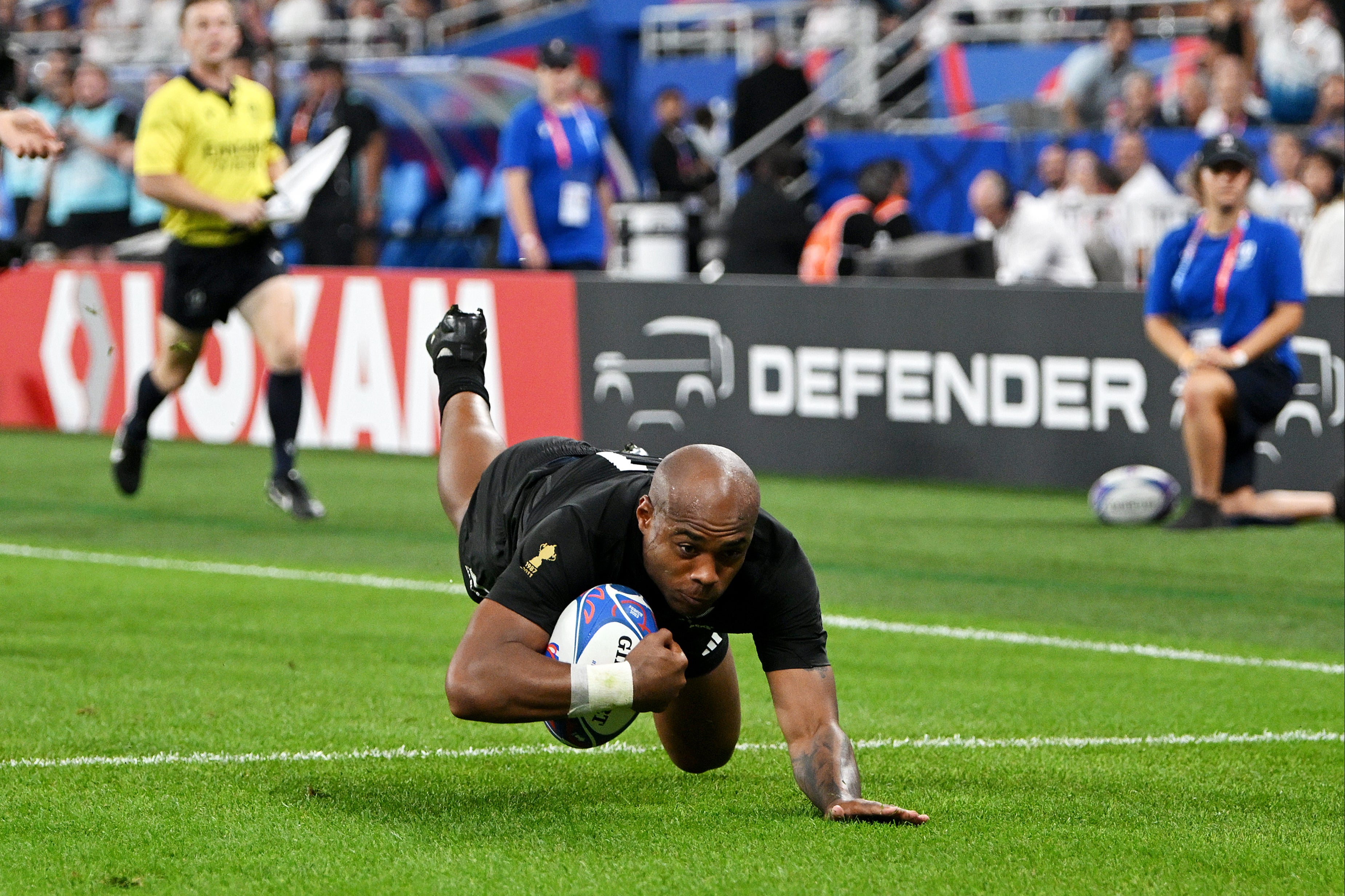 "To beat the All Blacks, we need to play a perfect game," said Emiliano Boffelli, whose accuracy from the tee and elegant strides up the wing will be key; "this is the moment to play the best game of our lives," added captain Julian Montoya – the challenge is clear.
Until 2020, Argentina had never beaten New Zealand, victory over the All Blacks, an unconquerable final frontier. Then came Covid and a strange day in Sydney, the Pumas playing their first match in 13 months and still hunting down their prized prey. Then, last year in Christchurch, they did it again, this performance more remarkable still in front of a packed house of South Islanders.
Across 80 minutes last August, Argentina made 192 tackles and missed only eight, a thumping defensive performance that rocked the rugby world and nearly toppled New Zealand's head coach, Ian Foster. While it will give the Pumas some sense of belief, they know they need to be better still to repeat the feat.
"You have to take the moments you are in the game, and you see them coming at you at different times and you have to repel that," said Cheika, who makes only a single scrum half-switch in his team for the semi-final. "We know the other team is heavily favoured, everyone is expecting a New Zealand and South Africa final. We just have to play our part in making sure that we are clear about what is going to be required when the heat comes on.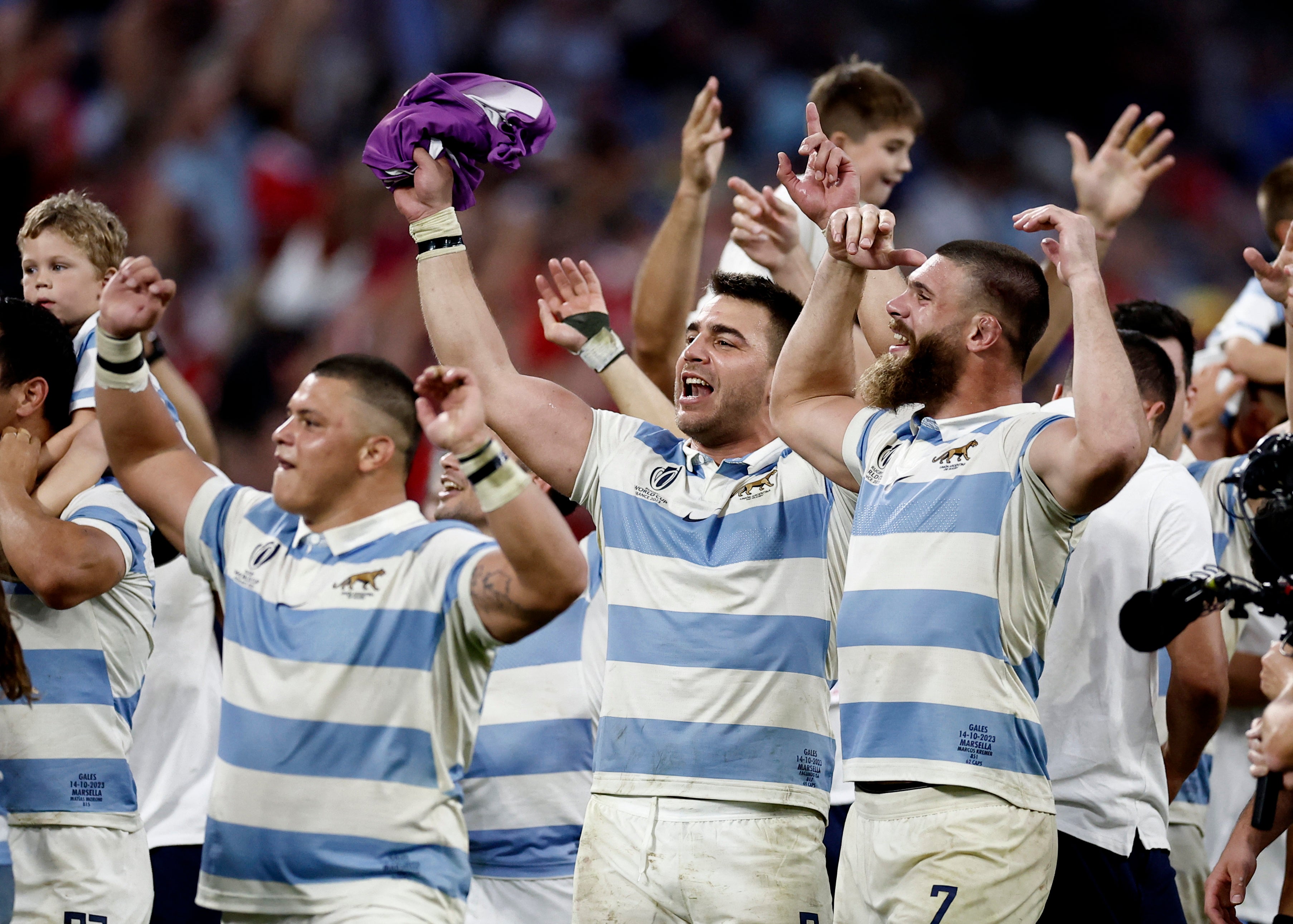 Argentina outlasted Wales to reach a third World Cup semi-final
"When they come at us or when the battle is on, that is the moment you need to use those experiences. That is where [beating New Zealand previously] comes in handy because you have felt it before, you have done it before."
New Zealand, for what it is worth, want little to do with the "favourites" tag. Their players and coaches have repeatedly emphasised that they will need to make improvements from last week, refusing to get ahead of themselves and consider what might be to come, recalling their experience in 2019 when a last-eight win over Ireland was followed by a semi-final setback against England.
Then coach Steve Hansen made a selection error for that England game, destabilising his pack by bringing Scott Barrett in on the blindside and omitting Sam Cane. Successor Foster's back five change is unlikely to prove similarly disruptive: Sam Whitelock, bidding to become the first man to feature in three World Cup finals, steps in for Brodie Retallick.
"There's plenty of us who have that hurt and some scars from 2019," explained captain Sam Cane. "There's two different Mondays we can turn up for next week and one of them is horrible. We need to turn up mentally right on the edge and be better than we were before."
Like Argentina, the All Blacks have got better as this tournament has gone along. Cane himself produced perhaps a career-best in last week's epic, with Ardie Savea and the Barrett brothers each exceptional, too. In terms of world-class ability per capita, no other nation, still, has New Zealand's riches.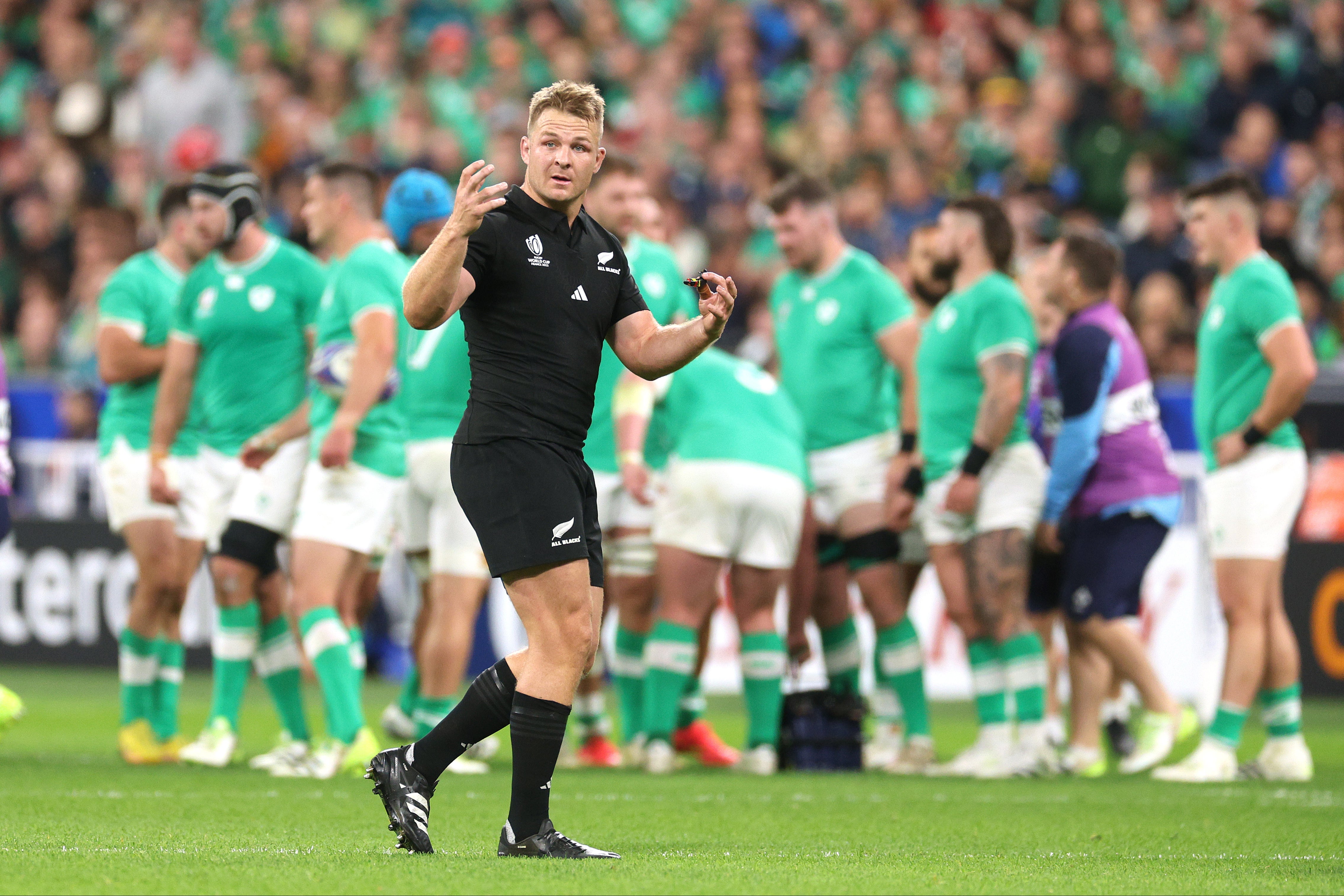 Sam Cane produced a captain's performance for New Zealand last weekend
"We had to play a final last week – every game was like that," said coach Foster, at last sitting easier in a seat he will soon vacate. "It was a fantastic weekend. Every team, every game was pushed to the edge.
"That's a reflection of where world rugby is at – you have to go bone deep to get to where we've got. It's a matter of treasuring each week. You've got to give it everything. There's no tomorrow – it's a very simple formula."
The Pumas may recall their last trip to the final four in 2015 when, having thrilled against Ireland in a quarter-final, they were unable to fire a shot against Australia, five penalties from Nicolas Sanchez all they managed on a disappointing Twickenham day.
Cheika was in the opposite coaching box then, guiding the Wallabies to a World Cup final. The 56-year-old Sydney-sider is a fascinating figure, the Australian son of Lebanese migrants who made millions after starting his own fashion business. He need not necessarily coach, but this is his calling, as shown last November when he straddled two different international roles in two different rugby codes simultaneously. Crafting a victory here, however, would surely be his finest achievement.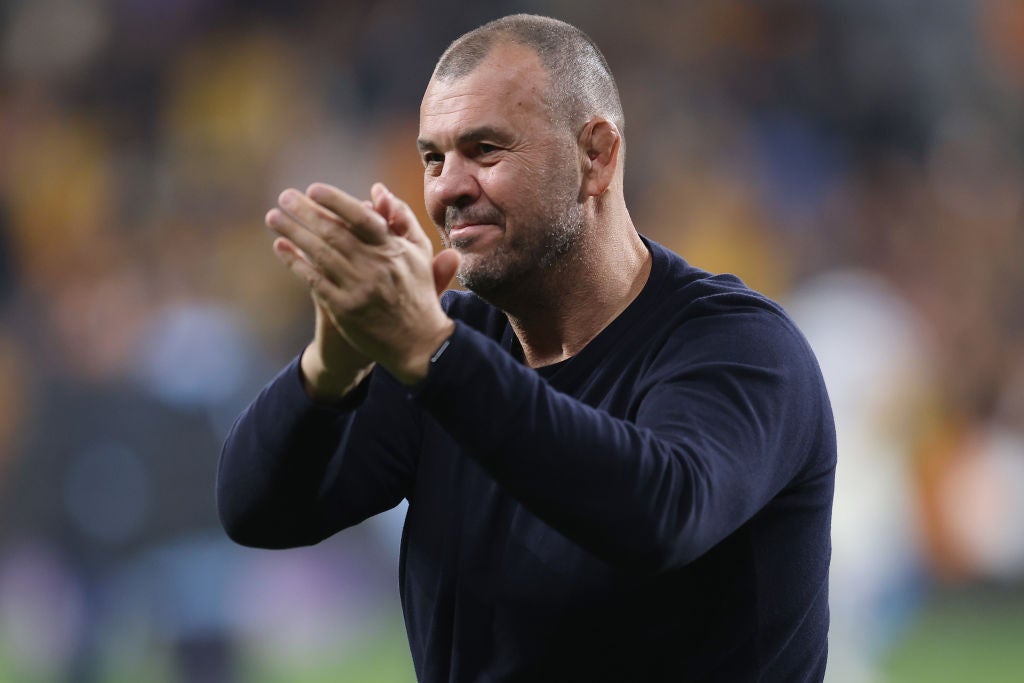 Michael Cheika is looking to lead a second country to the World Cup final
"We want to inspire not just by our results but by our ambition, by our ability to get back up and overcome obstacles," the coach said. "To inspire is not about results, it's not just one player who played particularly well; no, it's about our behaviour in general, our ability to be ready to come back from difficult times, and seizing our opportunities.
"There are not a lot of opportunities in life – us playing in a semi-final is an even rarer chance and we want to have no regrets."
Argentina vs New Zealand kicks off at 8pm tonight on ITV1
Source: Read Full Article