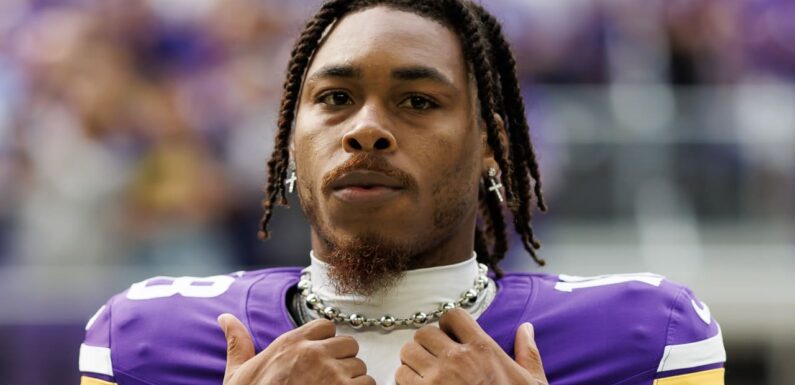 Signs point to Vikings star wideout Justin Jefferson sitting out Sunday's game against the New Orleans Saints, but the club left the door slightly ajar just in case.
Minnesota officially listed Jefferson as questionable for Sunday.
Related Links
Week 10 NFL picks: 49ers get right in Jacksonville, while Bengals and Ravens stay red hot at home
NFL Week 10 bold predictions: C.J. Stroud beats Bengals; Josh Dobbs and Derek Carr wage shootout
Vikings WR Justin Jefferson (hamstring) says he's day to day, will not play at 80 or 90 percent
Jefferson has missed the last four games while on injured reserve after suffering a hamstring injury in Week 5. Minnesota opened the 21-day window to activate Jefferson this week.
All the reporting surrounding Jefferson this week suggested it was unlikely he'd return to the lineup this Sunday. Vikings head coach Kevin O'Connell noted that it would be "a little aggressive" to plan on Jefferson playing against the Saints. The wideout himself indicated Thursday that he wouldn't play at "80, 90 percent and have a chance to hurt it again."
We're probably at least another week from the All-Pro returning, but the questionable designation keeps open the possibility of an early return, however slight that may be.
The Vikings also listed tight end T.J. Hockenson (ribs), receiver K.J. Osborn (concussion), linebacker Brian Asamoah (ankle), and guard Chris Reed (foot) as questionable to play. Defensive end Dean Lowry (groin) is doubtful, and quarterback Jaren Hall (concussion) is out.
Source: Read Full Article