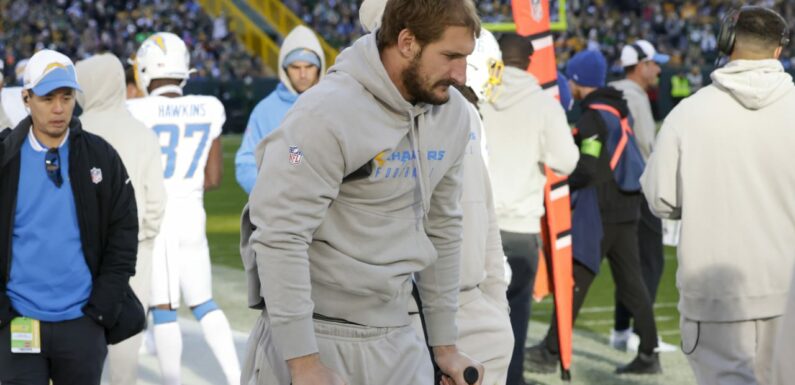 Los Angeles Chargers linebacker Joey Bosa suffered a right foot sprain and will likely go on injured reserve this week, head coach Brandon Staley told reporters Monday.
Staley added that a decision has not been made yet about whether Bosa would be able to return to the field this season.
Bosa exited the Chargers' loss to the Packers on Sunday only four plays into the game, and was seen hopping off the field and going to his knees in pain on the sideline before riding the cart into the locker room while in tears. Bosa was later seen using crutches with a walking boot on the sidelines.
Bosa had just gotten healthy after playing through a broken toe earlier this season, even as he only missed one game with the injury. And now, his likely trip to injured reserve will be a crushing blow to the Chargers' pass rush, which will miss its four-time Pro Bowl star headed down the stretch of the season.
If this marks the end of Bosa's 2023 season, he'll finish having played nine games (five starts), with 6.5 sacks, 20 tackles, eight QB hits and a forced fumble. After missing all but five regular-season games in 2022 due to groin surgery, it appears Bosa is set for a second straight year of significant playing time missed because of an injury.
Source: Read Full Article