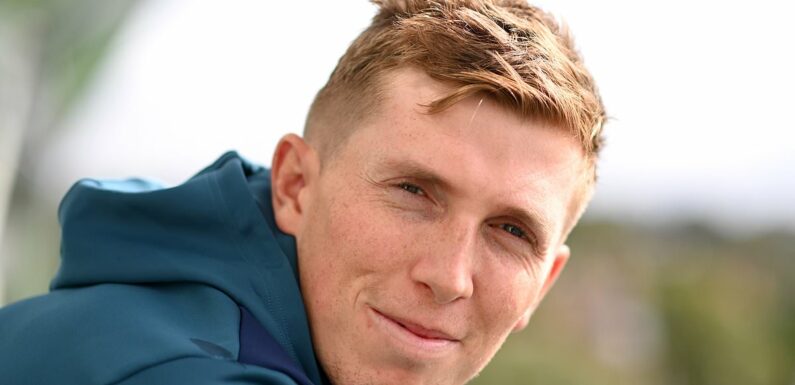 Captain Zak Crawley vows to follow ultra-attacking tactics of Ben Stokes and Jos Buttler as England look to the future in ODI series against Ireland
Zak Crawley captains a second-string squad including four uncapped players
He wants to play more white-ball cricket for England following his Test success
A new-look England side will on Wednesday take the first steps in what they hope will be a changing of the 50-over white-ball guard.
Zak Crawley captains a second-string squad including four uncapped players in Jamie Smith, Sam Hain, George Scrimshaw and Tom Hartley at Headingley in the first of three one-day internationals against Ireland shoe-horned at the end of a packed programme.
And the man who enjoyed such a productive Ashes wants his charges to grab the opportunity to stake their claim for a place in the new era which will come after the greatest white-ball team in England's history attempt to defend the World Cup in India next month.
'We're trying to get this group to be the main side one day,' said Crawley, whose senior captaincy experience only extends to two Championship and two T20 Blast games with Kent. 'We're looking at the future, trying to emulate the guys above us playing in the same positive way and copying them as much as possible.'
Nobody is better equipped to force their way into an England white-ball team that do seem to be reaching the end of an era than Crawley. Gone are the days when Test players need to play differently in limited-overs cricket. He can be his usual expansive self.
Zak Crawley captains a second-string squad including four uncapped players against Ireland 
Crawley wants to play more white-ball cricket for England following his Test success
ENGLAND v IRELAND
Probable England side to take on Ireland at Headingley: Crawley (captain), Salt (keeper), Root, Duckett, Hain, Smith, Jacks, Ahmed, Carse, Potts, L Wood.
'I'm very keen,' said Crawley when asked if he wanted to play more white-ball cricket for England. 'It's always been a goal of mine and it would be cool one day to play in a World Cup. I think that's everyone's dream, isn't it?
'I do think the way I play in 50-over cricket will be very similar to Tests. There's maybe a little more pre-meditation in this format but I'll try to play the same shots.'
And Crawley vowed to follow in the footsteps of Ben Stokes, Eoin Morgan and Jos Buttler in being an ultra-attacking leader. 'The messaging will be the same,' he said. 'I remember Shane Warne saying you should always think like a captain when you're playing and I've tried to do that since I was a kid.'
Joe Root, the only World Cup player who will feature in this series, was a late addition in place of Harry Brook and will play in just the first game.
But Root's quest to get into 50-over rhythm may be affected by the Leeds weather that threatens to turn this into a shortened game at best.
Source: Read Full Article