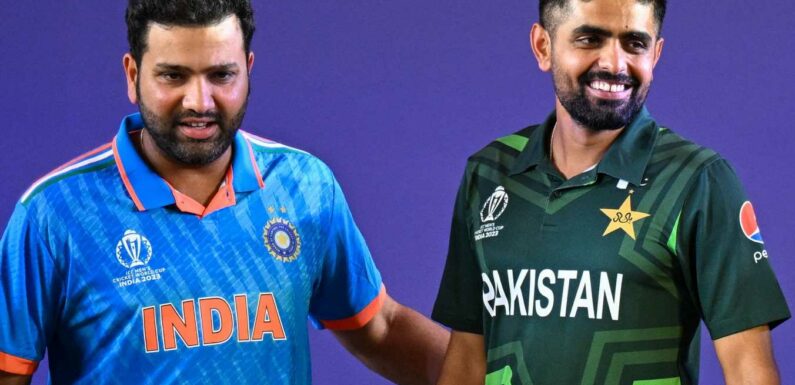 Babar Azam and Rohit Sharma will captain their sides into the biggest match of the Cricket World Cup

Sign up to our free sport newsletter for all the latest news on everything from cycling to boxing
Sign up to our free sport email for all the latest news
Thanks for signing up to the
Sport email
It is rare when the most highly anticipated match of the tournament is not the final. But India vs Pakistan matches, especially in Cricket World Cups, have taken on an almost mythical status.
There are not many matches that can claim to be followed by up to a billion people, in fact, the football World Cup final is the only one that comes to mind, but the eyes of the cricketing world will be firmly fixed on Ahmedabad on Saturday.
Sport often takes on a political context, you only need to look as far back as the recent World Cup in Qatar to see examples of that. It is not a modern phenomenon either, the sporting boycott of Apartheid South Africa, or during the Cold War when the Olympics became an almost-battle ground for supremacy between the United States and the USSR.
In India and Pakistan, it can be even harder to separate sport and politics. Before partition in 1947, the two were one country, ruled by the British. The separation itself led to a million casualties and four wars have been fought between the nations since, in addition to an ongoing dispute concerning Kashmir.
Former cricketers, in the case of World Cup-winning captain Imran Khan, have gone on to become prime ministers, and sporting matches between the two have not been without problems. There was a riot at Eden Gardens in Kolkata, at the time known as Calcutta, in 1999 over a controversial run-out involving Sachin Tendulkar and Shoaib Akhtar, and the game had to be finished behind closed doors.
Recommended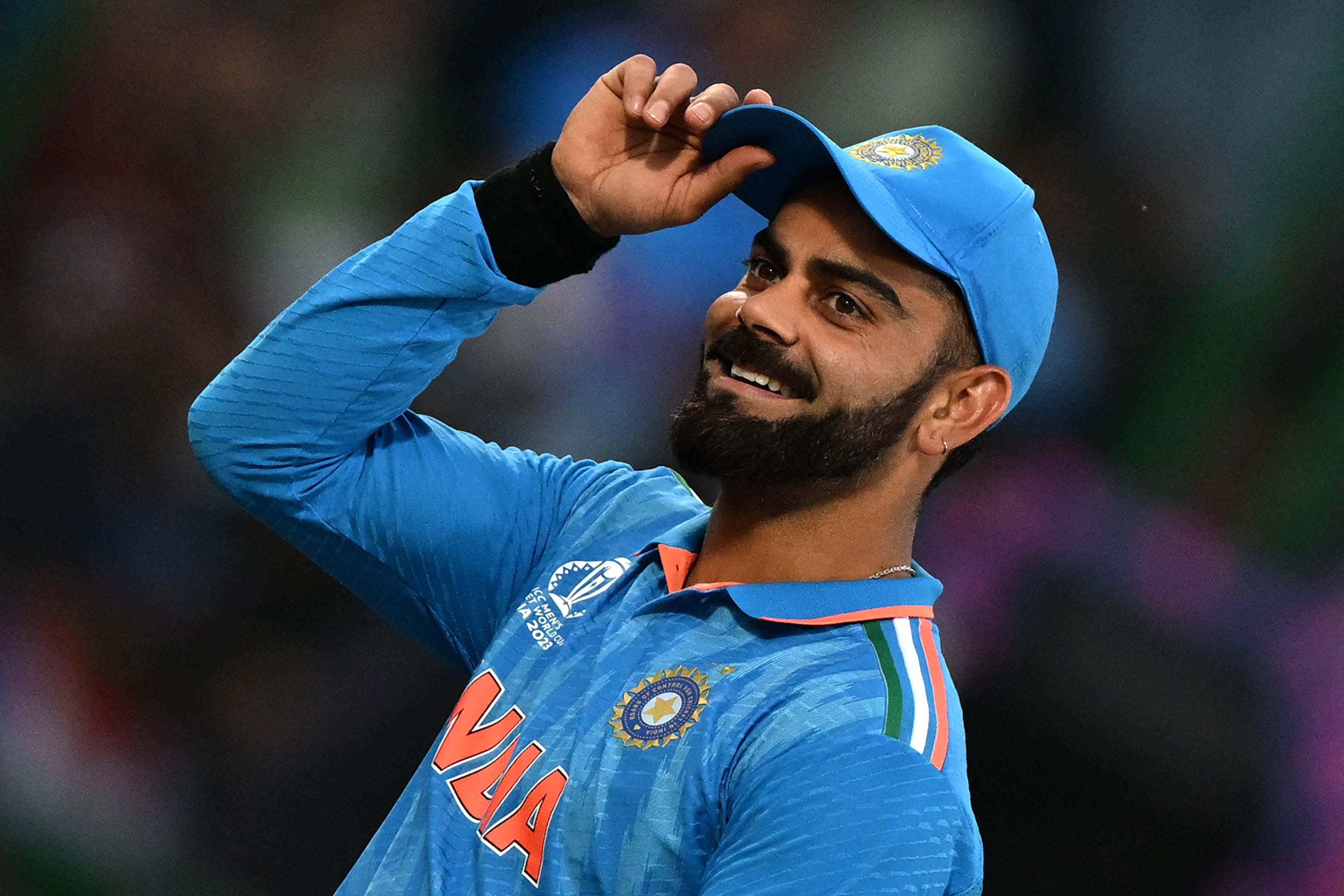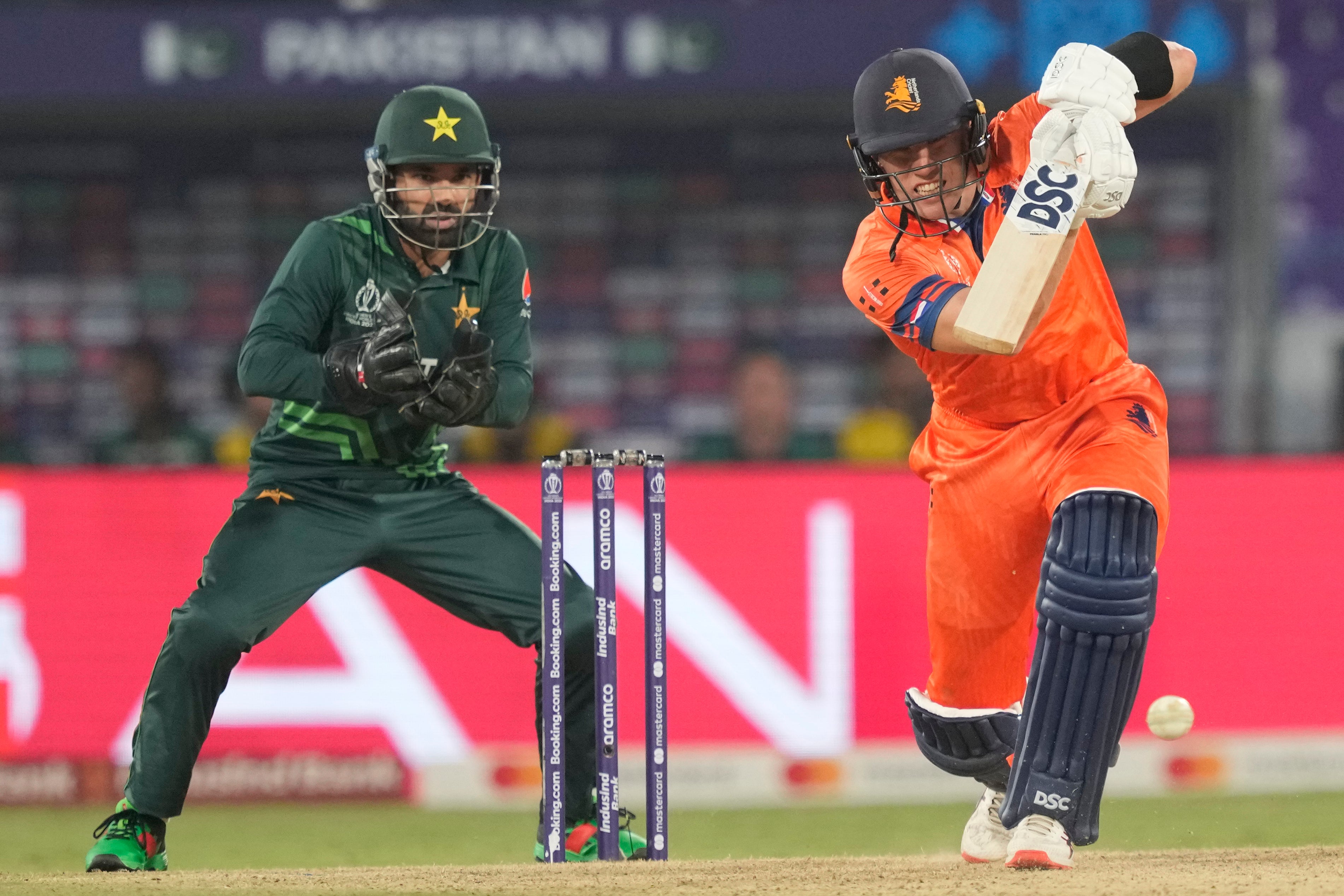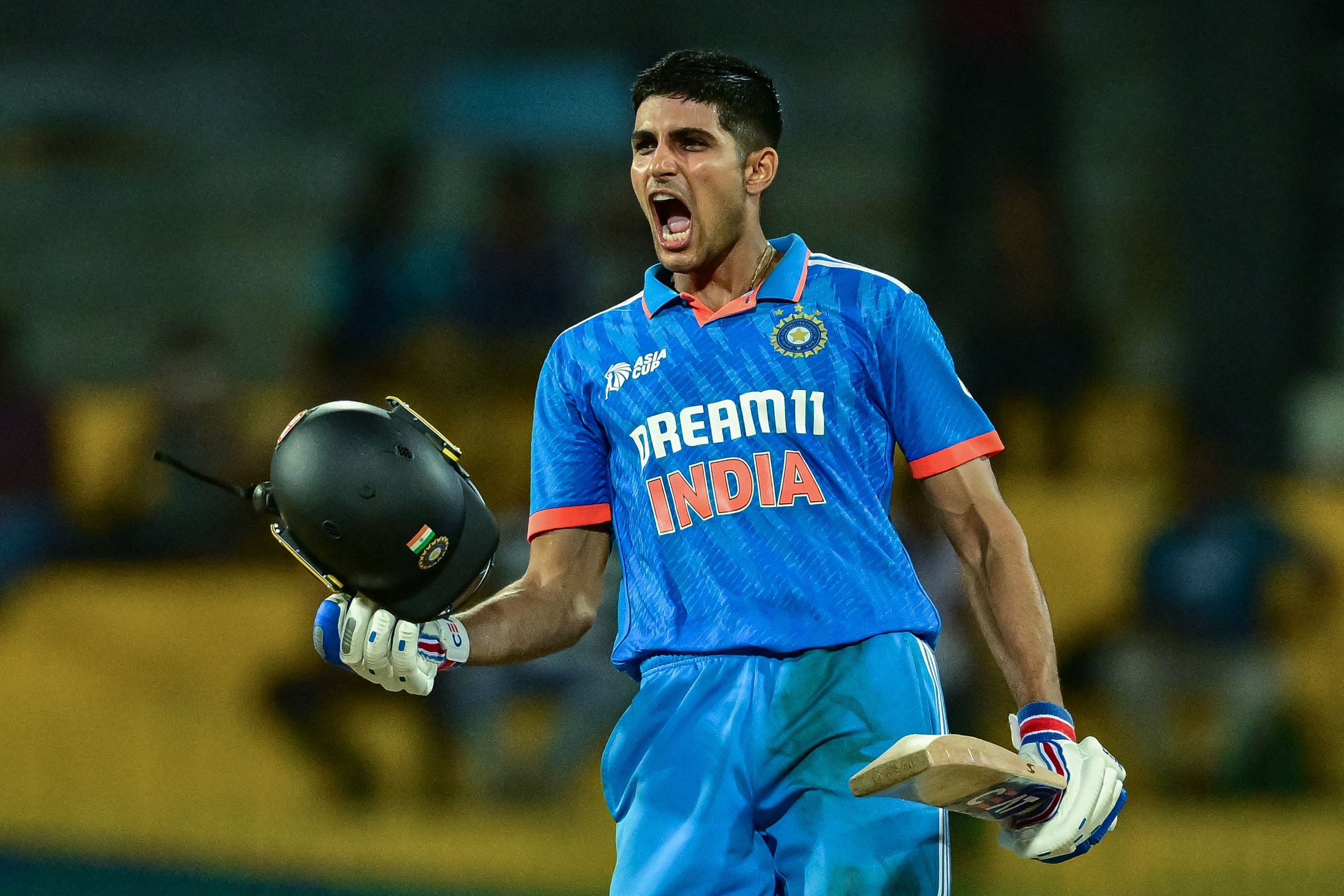 Cricket is not merely a sport in India and Pakistan. It is at the very least a national event. Cricket is played on every scrap of ground from dawn until dusk on days off. Those with bats bring them, those without do with a piece of wood, and stumps can vary from a bag to an old bottle crate.
Former England captain Nasser Hussain, who was born in Chennai, then known as Madras, admitted it was a contest he was looking forward to.
"It was the first thing I looked at when I got my schedule, Ahmedabad, India-Pakistan and luckily I'm doing it because I absolutely love it," Hussain, who is a pundit for Sky Sports, told The Independent.
"As a neutral, you go and watch and you listen to the hype and you literally cannot get away from it, it is just such an occasion, it is unbelievable.
"The eyes on that one game will be phenomenal. And the players just make it out to be another game of cricket. They'll come out and they'll shake hands and all be very matey and enjoy each other's company, but it is the most intense – the biggest rivalry in sport I'd say.
"I wouldn't know of a bigger rivalry than India v Pakistan in a World Cup game in India – I cannot think of a game, a sport that would have more eyes on it than that.
"That old adage, someone said to me 'you have to treat it as another game of cricket' but how you treat that as another game I don't know but that's what the players seem to do pretty well."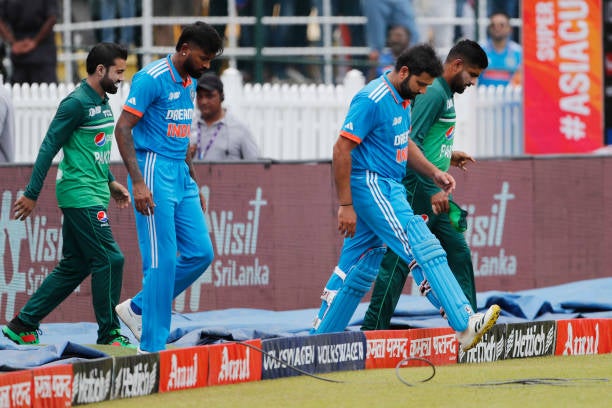 India vs Pakistan in the recent Asia Cup was one of the only matches with a reserve day
The Cricket World Cup and other ICC events are the only time India and Pakistan play against each other, which further adds to the anticipation. There have been no bilateral tours since 2011-12, nor are there any planned on the horizon.
Unlike other nations, where the players play together in franchise leagues all across the world, Indian and Pakistan players have limited exposure to other cricket. Indian players are not permitted by the Board for Control of Cricket in India (BCCI) to play in T20 leagues around the world, while no Pakistan player has been drafted in for the most lucrative cricketing tournament in the world, the Indian Premier League, since 2008. As a result of ongoing tensions between the countries since the Mumbai terrorist attack in that year, the BCCI decided to ban Pakistani players from participating in the IPL.
"When you walk down the street and you get stopped for a photograph or an autograph, that's all they want to talk about is cricket. They are so friendly, they so love the game of cricket, they know their cricket, they know their stats, every game of cricket every play – it cliché but it is a religion out there," Hussain added.
"Their cricketers are god-like figures and it's the heartbeat of world cricket. It's a fact of life, it is where we are going and they live cricket 24-7 and that's what it's all about and that's why I'm looking forward to it, it's all about cricket.
It has not been a straightforward build-up to the match, despite the welcome at Hyderabad for Babar Azam and his side when they arrived at the airport ahead of the tournament. The visas were delayed, causing a pre-tournament bonding trip to the United Arab Emirates to be cancelled, while journalists accredited for the tournament had not been given visas, never mind any fans wishing to attend.
Whilst cricket is not the official sport in either nation, that has been occupied by hockey, there is no doubt about how much the sport means to the people of both countries. In 1978 a public holiday was declared in Pakistan to celebrate a Test-match victory over India at Lahore, and recent matches between the sides have over 400 million of recorded viewers. There were stories flying around social media of the difficulty of getting tickets for the game at the 134,000-seater stadium in Ahmedabad, with hotel rooms booked up as soon as the dates were announced.
It is a fixture that means more than the outcome of the result on the field, it is a political and social event that will be keenly followed by the populations of both countries.
::The ICC Men's Cricket World Cup is available on Sky Sports and Now from 5th October.
Source: Read Full Article