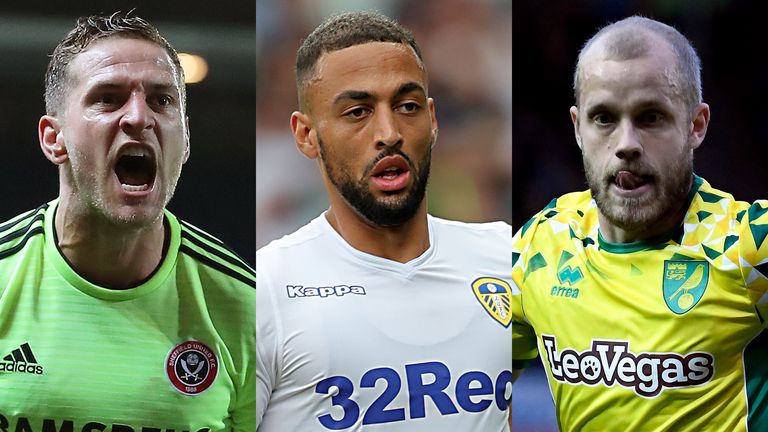 It looks like it is going to be one of the tightest races for promotion in the history of the Sky Bet Championship this season.
Leeds may lead the way but there are just five points between themselves and seventh, while just seven points separate all the teams in the top half of the table.
So, based on performances, who should be higher up the table and who could slip away? We use Opta's Expected Goals (xG) data to take a look…
Who should be top?
'Expected Goals' – Opta definition
Expected Goals (xG) measures the quality of a shot based on several variables such as assist type, shot angle and distance from goal, whether it was a headed shot and whether it was defined as a big chance. Adding up a player or team's xG can give us an indication of how many goals a player or team should have scored on average, given the shots they have taken.
According to Opta, West Brom have a league-topping xG of 29.72. So the Baggies have created plenty of goalscoring opportunities. In fact, Darren Moore's side has exceeded that figure.
But the key to determining performances is the difference between the number of goals teams should have scored and the number of goals they should have conceded – and working out the 'xG difference'.
Once you do that, there are two teams who have clearly been performing massively above the rest: Leeds and Sheffield United.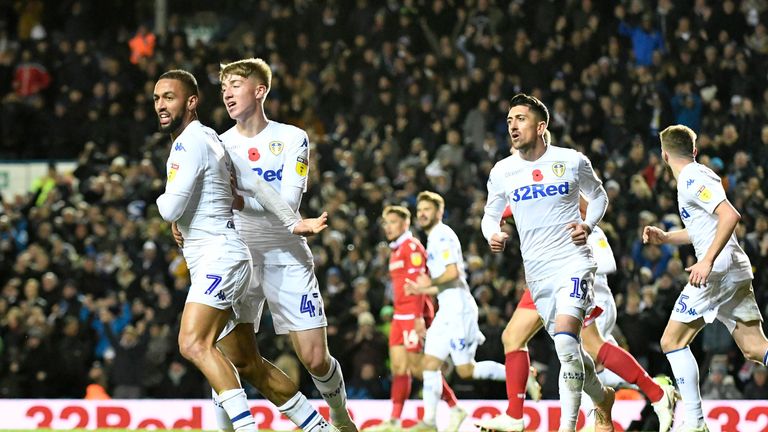 According to xG data, Leeds should have scored 23.91 goals this season, while they would have been expected to concede 11.96 – leaving them with a league-topping xG difference of 11.95.
Sheffield United are close behind with a difference of 11.15, with Norwich in third on 8.41 – although they find themselves currently ahead of the Blades in the Championship table.
Looking down the full Championship table, 18 of the clubs are within four places of where they should actually be if goal difference ordered the table, according to xG data – while there are six teams significantly under or overperforming.
Steel City meeting
There are fewer bigger contrasts in the Championship in terms of xG than the one between rivals Sheffield United and Sheffield Wednesday.
While the Blades sit second in the 'xG difference table', the Owls are 23rd. The Steel City derby is live on Sky Sports Football on Friday night.
The three underperformers are Brentford, who should be nine places better off, and Bristol City and Millwall, who should both be seven places better off than their current league position.
Nottingham Forest, meanwhile, are the biggest overperforming side. The club are currently sixth in the table but only have the seventh worst xG difference (3.51), while Blackburn (-1.31) should be eight places lower and Sheffield Wednesday (-9.33) should be six.
Here is the full xG difference table compared to each club's actual league position…
Which clubs should have scored more?
One thing xG difference does not necessarily tell you, however, is how efficient your goalscoring is.
You can create all the opportunities in the world but if there is no one to put them away then you will not score as many as you should.
We can calculate how clinical teams have been by comparing the number of goals they should have scored with how many they have actually scored – to see which teams are under- and over-scoring.
West Brom have scored the most goals with 33, but are also outperforming their xG by roughly three goals. While Leeds are doing the same, having scored 28 goals compared to their xG of 23.91.
There are also teams like Wigan (xG of 23.64 compared to 19 goals) who seem to be wasting big chances in front of goal.
Here is the xG Championship table compared with how many each team has actually scored so far this season…
Who should have conceded more?
Middlesbrough may have conceded by far the fewest goals in the Championship this season but it's Leeds who are bottom of the Expected Goals Against (xGA) table.
Boro have an xGA figure of 14.42, although they have conceded just eight times, while Leeds, who have conceded 13 goals, have an xGA of 11.96.
At the other end of the table Reading have the worst xGA in the division of 30.47 but they have only actually conceded 27 goals.
Preston have conceded the highest number of unlikely goals, shipping 30 this season – despite only having an xGA of 20.73.
Meanwhile, either from opposition blunders or defensive heroics, Middlesbrough have benefited most from sides failing to convert odds-on chances against them.
Here is the full xGA table compared to actual goals conceded below…
Source: Read Full Article