Sign up to Miguel Delaney's Reading the Game newsletter sent straight to your inbox for free
Sign up to Miguel's Delaney's free weekly newsletter
Thanks for signing up to the
Football email
Perhaps it was an effort at mind games, maybe an attempt to anoint his successor or possibly just praising a manager who has transformed a seemingly moribund club with a brand of football that invites comparisons with his own. Whichever, Pep Guardiola had repeated his view that it is Vincent Kompany's destiny to become Manchester City manager. "He has got to stop saying it," smiled City's greatest captain. "I am a Championship manager." Not for much longer, admittedly, with Burnley three wins from promotion.
They have been reinvented and rejuvenated under Kompany. An FA Cup tie at the Etihad Stadium on Saturday is his first competitive visit to his old club since his 2019 departure to manage Anderlecht, but he is eager to ensure it isn't seen as the start of a more permanent return. "I think Pep should stay for another 10 years at Manchester City, first and foremost," he said. "City are competing to win the Champions League and we are competing to win the Championship so I don't think those kind of conversations make sense."
Kompany was quick to stress the different worlds they occupy. There is a managerial family tree of Guardiola proteges, with Mikel Arteta on course to win the Premier League and Xavi La Liga this season and Kompany said: "Pep has always remained very communicative with ex-players that have gone into the other side."
And yet there are sounding boards with more relevant experience. Kompany consulted Nottingham Forest's Steve Cooper and Scott Parker, drawing on his time at Bournemouth, about how to win promotion. "I went into the Championship," he said. "I will still speak to Pep and have glass of red wine after the game but [normally] I have to deal with balls into the channels and headers and throw-ins." He married a City supporter and his children are City fans. He can be an unobtrusive presence at the Etihad but is sometimes seen there these days, but not when City thrashed RB Leipzig on Tuesday. "I was reviewing Hull City," he explained. Burnley duly beat another City 3-1 on Wednesday.
Not that Kompany anticipates a similar scoreline at the Etihad. "The club is a machine now, it is a monster," he said. Whereas, when he joined, there was not even a coffee machine. Kompany changed that, and much else besides, in an 11-year stay that brought 10 major honours. The last three came in his final campaign, a historic treble. The FA Cup was his first trophy with City and his last: he announced his decision to leave the morning after the 6-0 win over Watford at Wembley. "That was the way to end it," Kompany said. With City cruising to victory, he spent the second half savouring the atmosphere, watching the supporters.
Recommended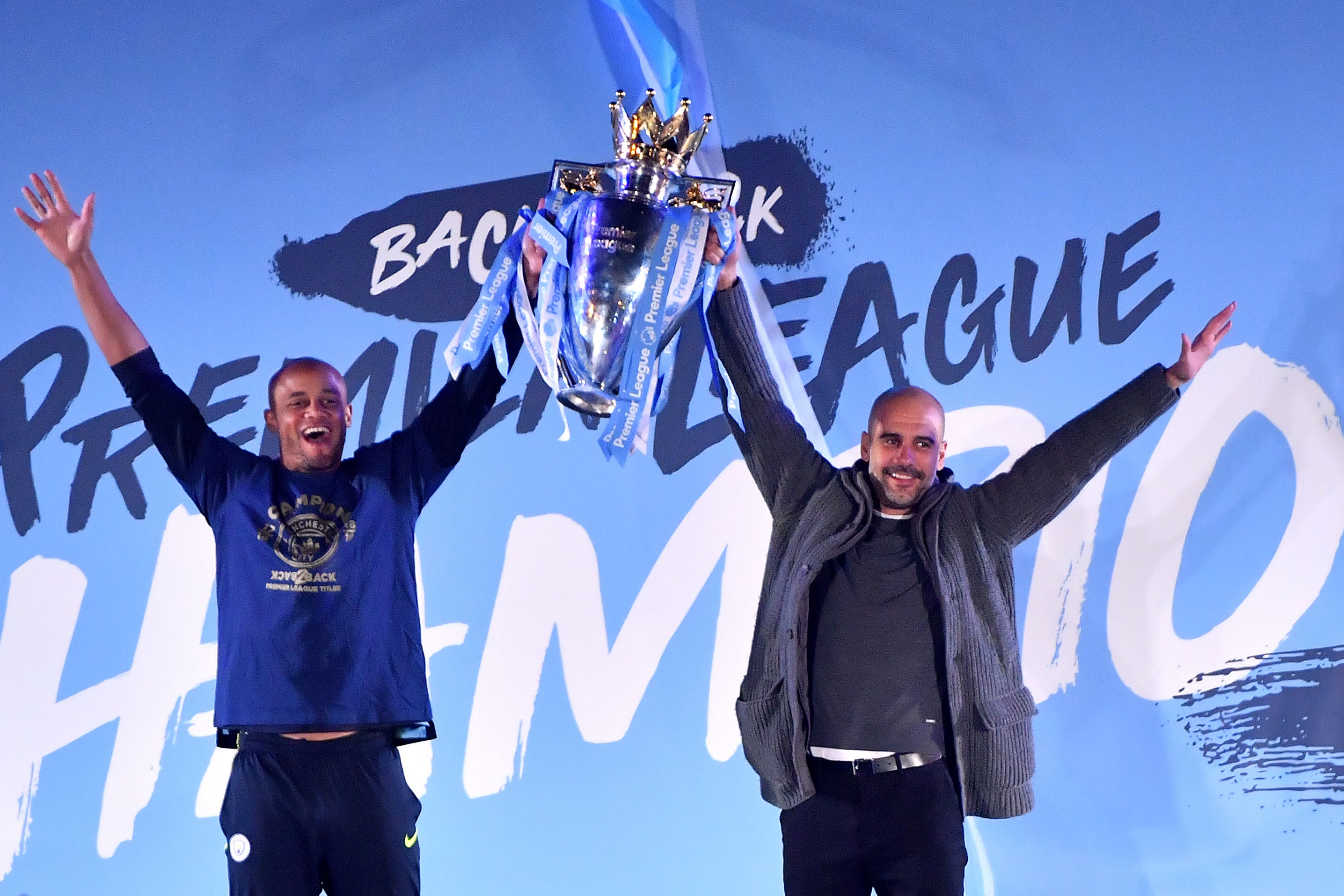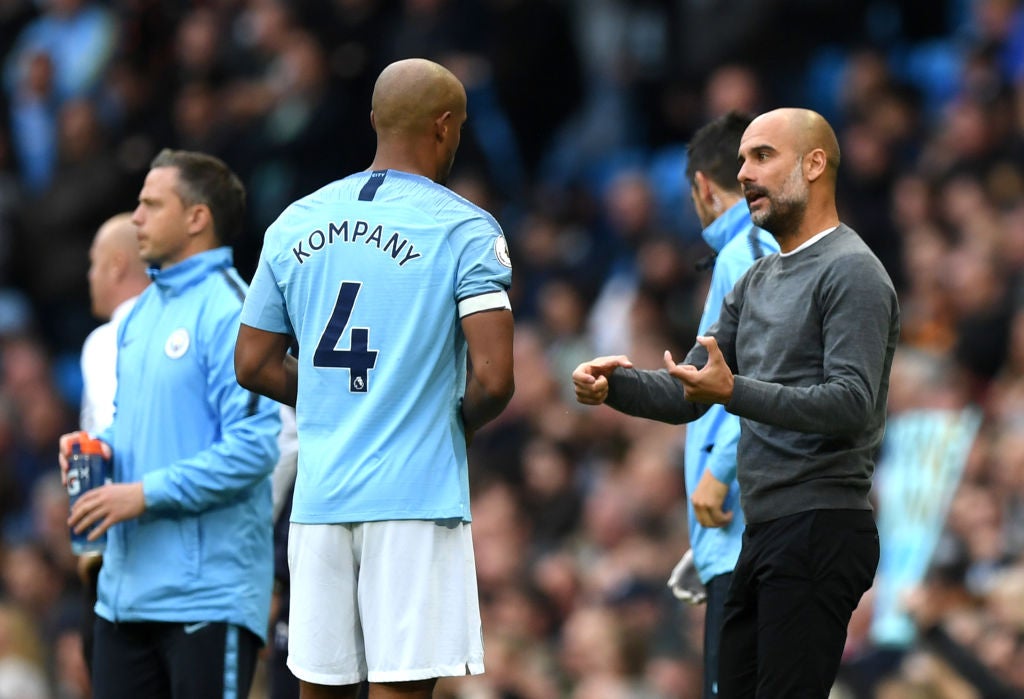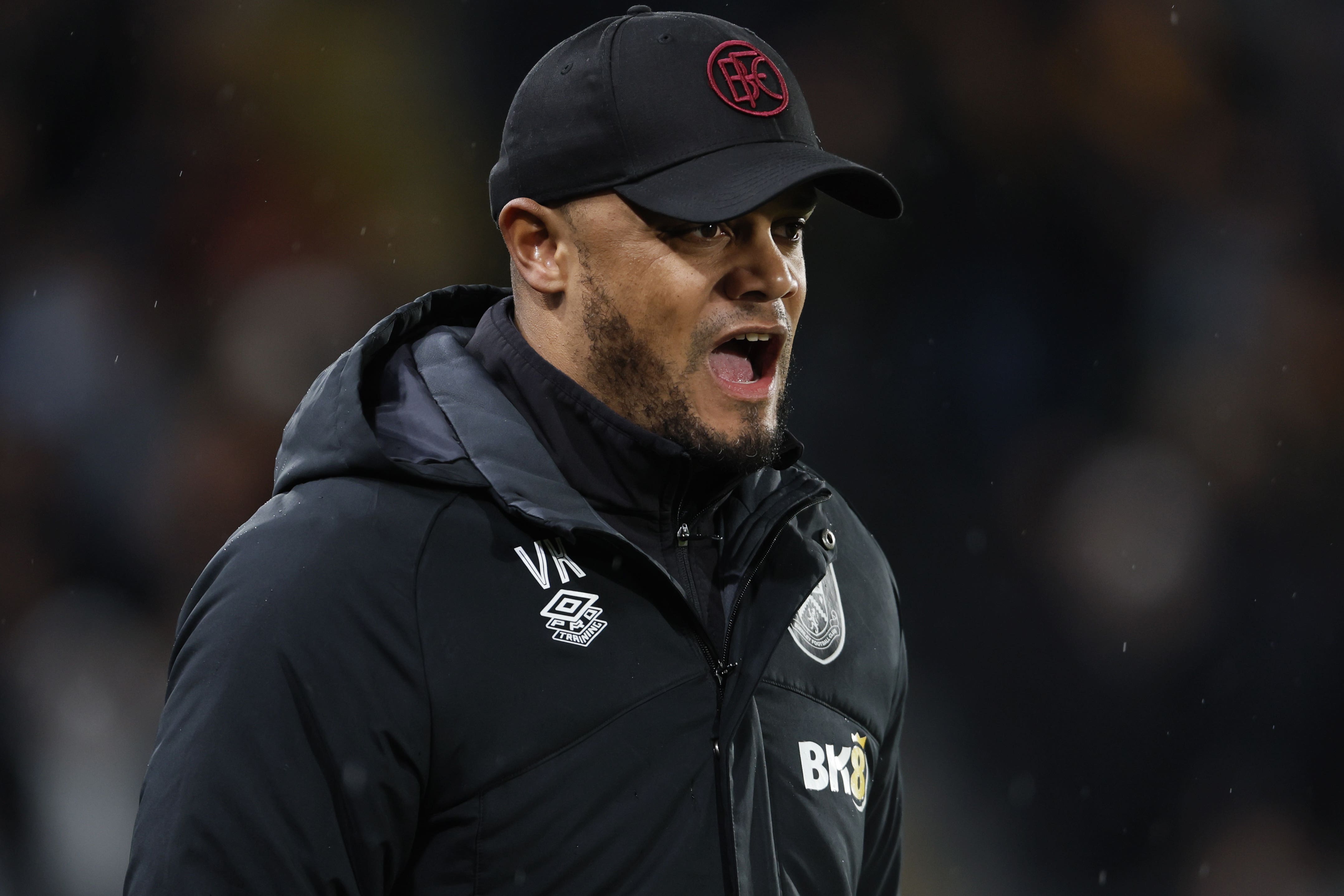 And yet, if possible, there was a still greater way to say goodbye. His last game as a player at the Etihad was against Leicester. It was an increasingly tense affair: in the final week of the season, with Liverpool threatening to become champions, with Leicester on course for a point as the game entered the final quarter.
At which point, the ball came to a centre-back who had not scored in over a year. He was 25 yards from goal and Sergio Aguero, a far more regular scorer, yelled: "No, Vinnie, don't shoot." Kompany ignored him and found the top corner. It was, he knew instantly, the perfect farewell.
"My decision in my head was formulated that this would be a good moment for me to leave, just a bit before the game but it was solidified when the ball hit the net, it was done," he reflected. "I said to my missus, if I had said I was going to go back and continue, I would hope she would stop me."
It was Kompany being nostalgic. "I will allow to reminisce one more time," he grinned. But he presented himself as a pragmatic figure. Burnley's makeover, to becoming the side with the most possession in the Championship was, he argued, just because he felt it was the best way to win games. His support of Guardiola, he said, was driven by logic. "The rational side of me was that I was a functional captain and driven and the biggest thing I understood was that he was right," he said. "And then my only mission was to make sure the dressing room stayed on path."
Now the City dressing room, even his old Belgium teammate Kevin de Bruyne, has stayed silent ahead of a reunion. It is nevertheless hard to ignore the impact a colossal figure had at City. Gaze around the Etihad and there he is, immortalised in bronze. It isn't often a manager visits a ground with his own statue. "It is hard to put into words how big an honour it is," said Kompany. "It was shared by my family. But when you mention it, it is a bit weird." But if a version of Vincent Kompany will forever stand outside the Etihad Stadium, this may prove the first of many times the real thing is found in the dugout.
Source: Read Full Article