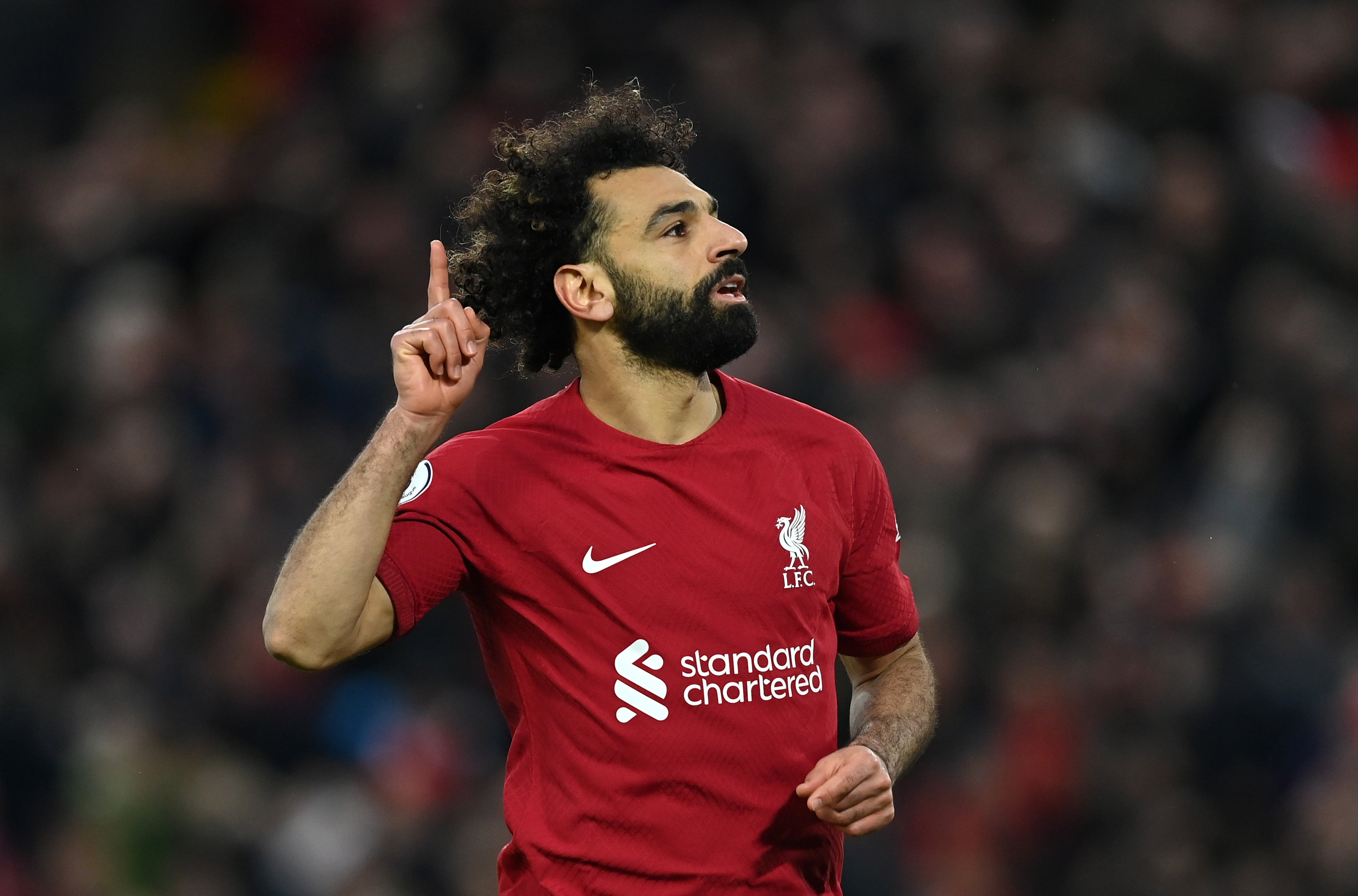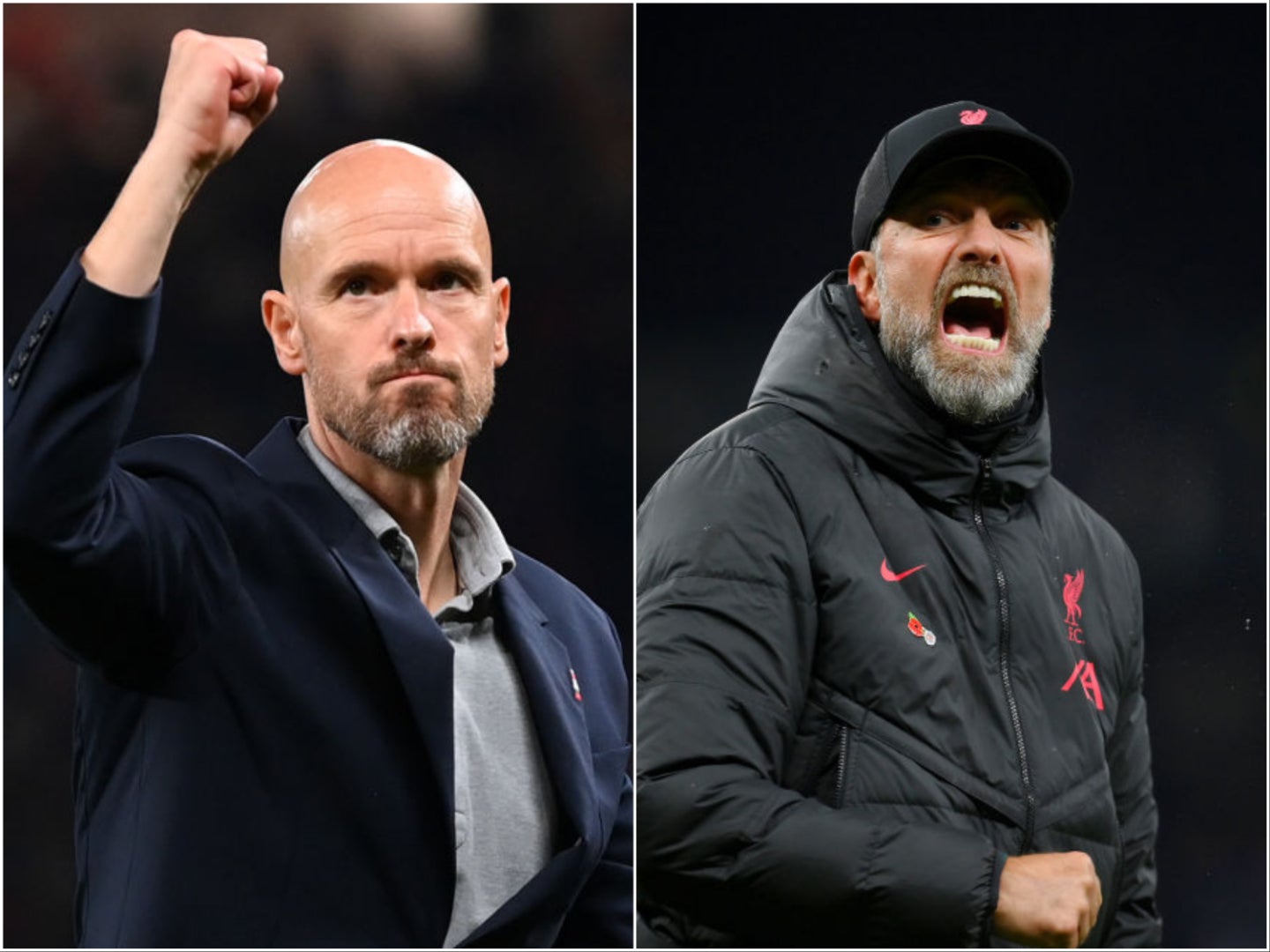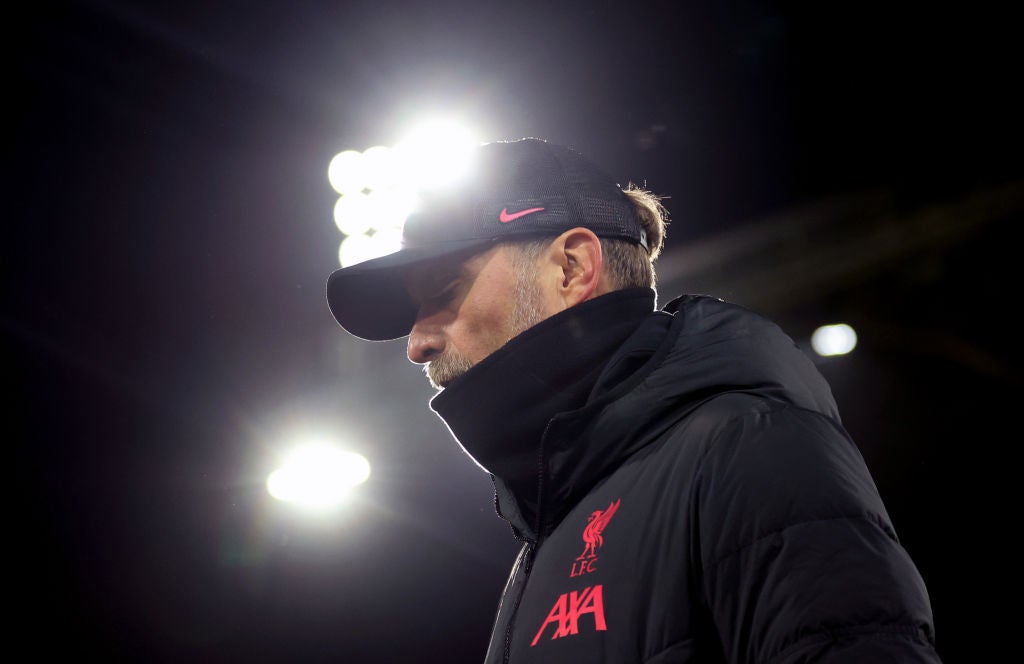 He had twin reasons to be aggrieved, superb finishes that were sandwiched by the half-time break. In seven minutes of football, Gakpo doubled his tally of Liverpool goals. He had waited 546 minutes for the first, but numbers three and four came in swift succession.
Each, in its own way, was exceptional, both in the understanding with new colleagues and the execution. There was the incisive, inspired pass by Andy Robertson, guided for Gakpo to dart into space before he eluded Raphael Varane and curled a low shot in. There was Mohamed Salah's dart to the byline and the audacity of Gakpo to dink his finish over David de Gea. In seven minutes, he had as many goals in the Anfield meetings of England's two most successful clubs as United do in Jurgen Klopp's reign.
Which wasn't bad for Casemiro's man-marker. Gakpo's first job, it seemed, was to prevent United's catalyst from running the game. Which he did with some effectiveness: the Brazilian's passing was unusually wayward as Liverpool sought to harry and hassle.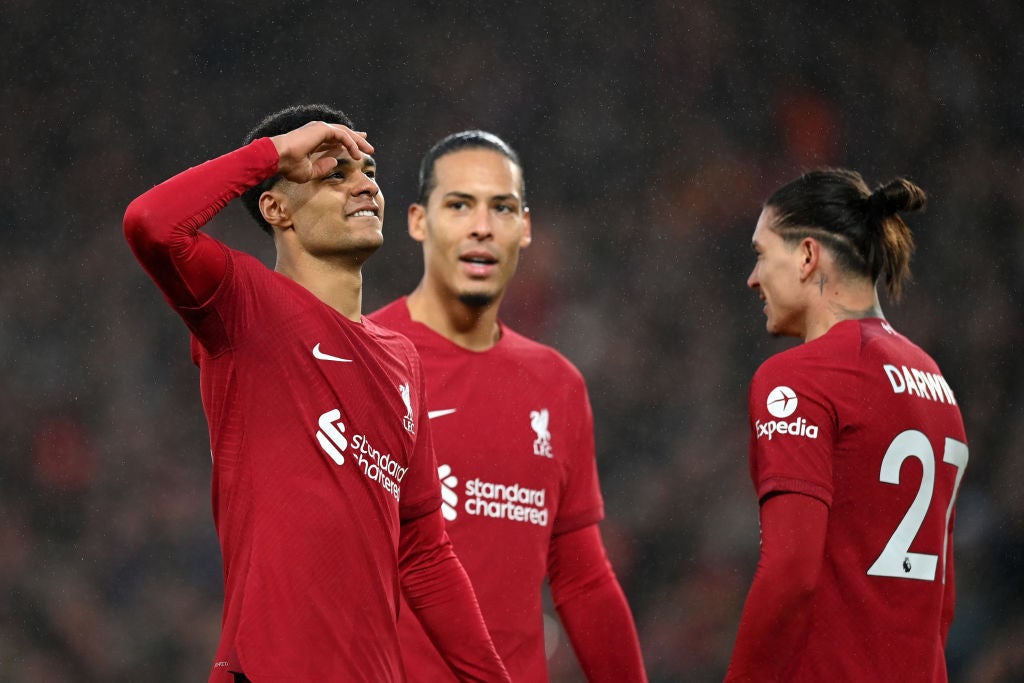 Gakpo was invariably deployed as a left winger by Van Nistelrooy. There was an added significance to his more central berth here. Klopp has reinvented him as a false nine, perhaps in part because he trusts Gakpo to press better than Darwin Nunez and wants the Uruguayan's greater speed in a wider berth.
But United visited a couple of days after it was confirmed that an era is ending. Roberto Firmino will leave Anfield in the summer and his long goodbye started with the seventh goal in a cameo. When some expected Diogo Jota to start, Gakpo got the first audition to become his permanent successor. Firmino was the best defensive forward of his generation, the fulcrum who was the least prolific of the front three but perhaps the most integral. He was the supreme scamperer. Gakpo is not a like-for-like replacement, perhaps because there isn't one, but Klopp is looking to harness his footballing intelligence in the tight confines of a densely populated part of the pitch. The definitive Klopp front three remains Sadio Mane, Firmino and Salah but a newer trio of Darwin Nunez, Gakpo and the Egyptian all struck. Not since 1910 had two Liverpool players got braces since United; then three did.
The Dutchman feels the odd man out. He is more of a technical forward, whereas their physicality can be the defining feature of many a Klopp attacker. That technique was apparent in both finishes, a greater confidence in the way he skipped away from United players. Lisandro Martinez resorted to an inelegant hack at Gakpo, collecting a caution; Scott McTominay, too, was booked for chopping him down. Instead it took Klopp to end his contribution, patting the recent signing on the stomach on his way off.
Recommended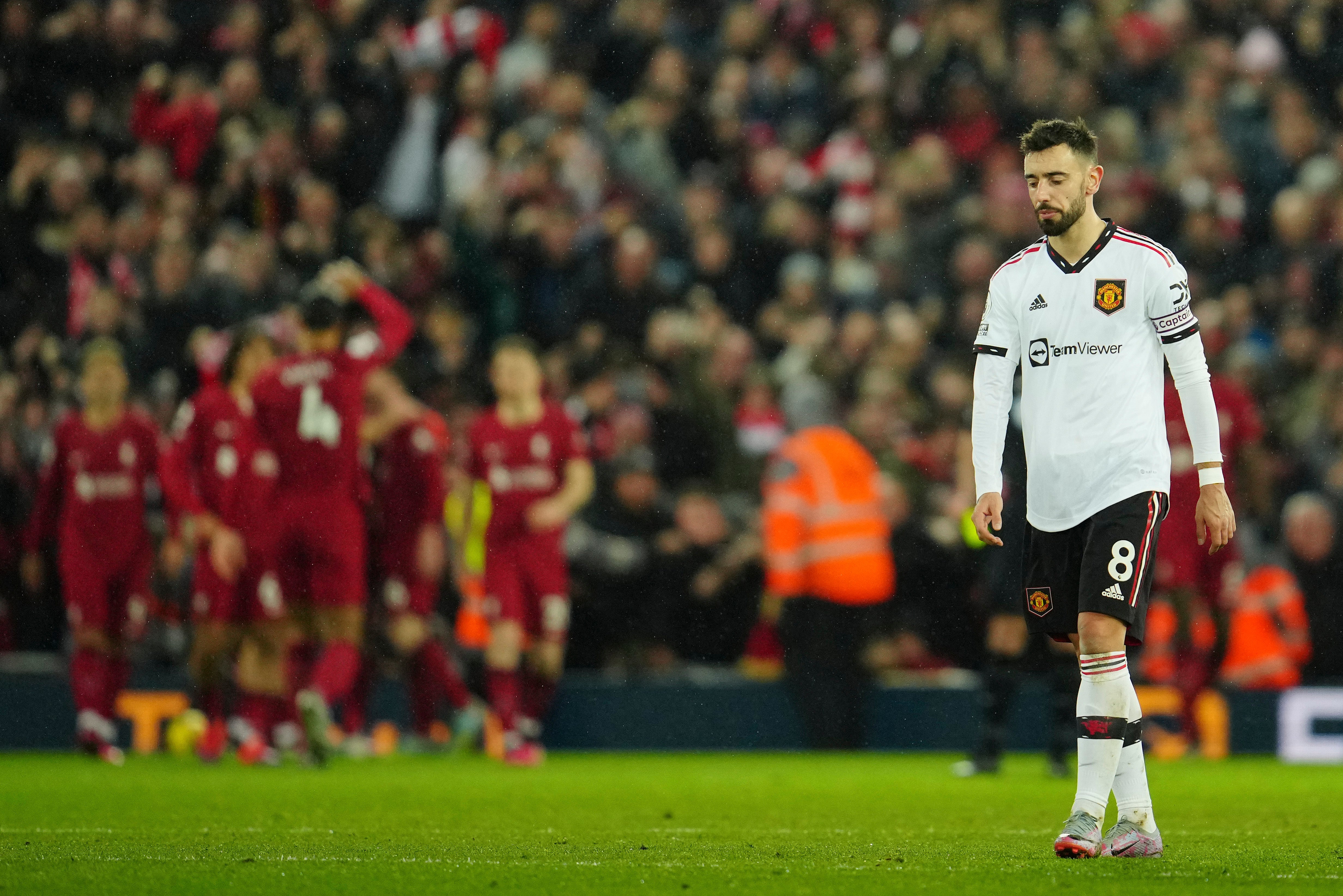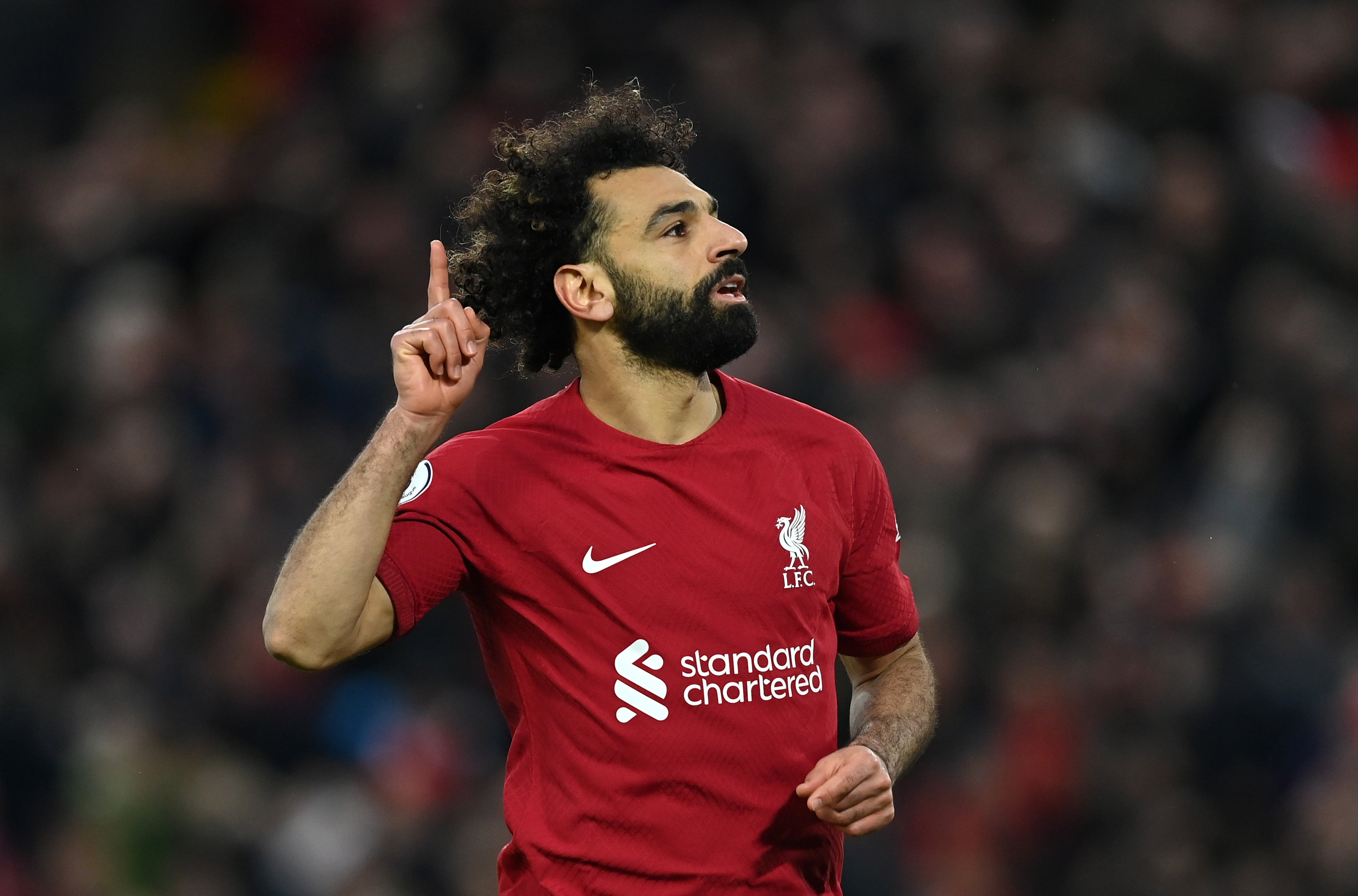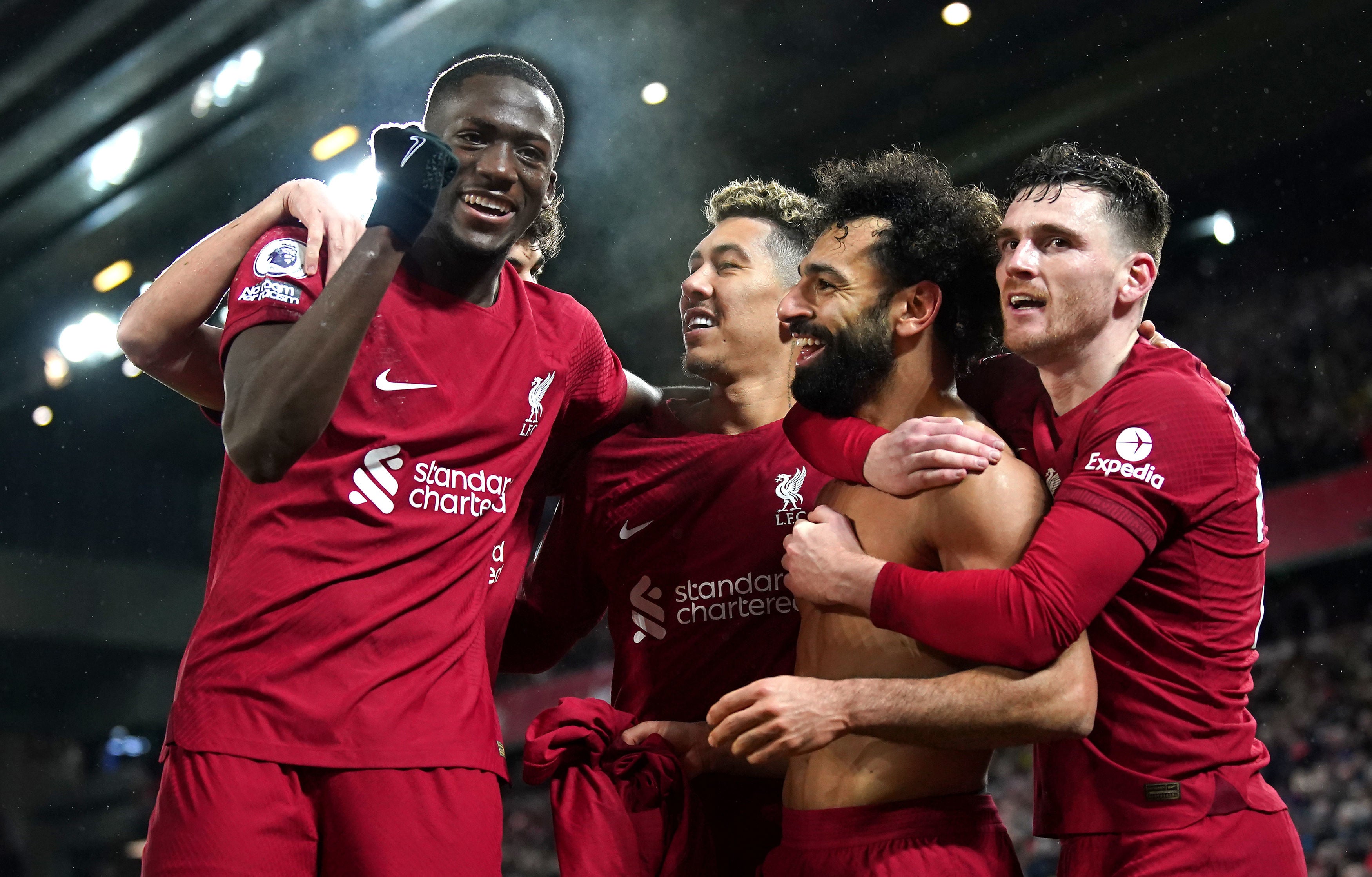 There are those who thought his January funds should have been spent on a midfielder but the German was impressed with Gakpo's willingness to hop onboard in troubled times. "He is obviously a guy who doesn't want to jump on a running train, he wants to push the train," Klopp said then.
And now, with 13 points from five games, with seven goals against United, that train has gathered steam. Its destination may well be the Champions League. Perhaps Cody Gakpo did not take the wrong option after all.
Source: Read Full Article