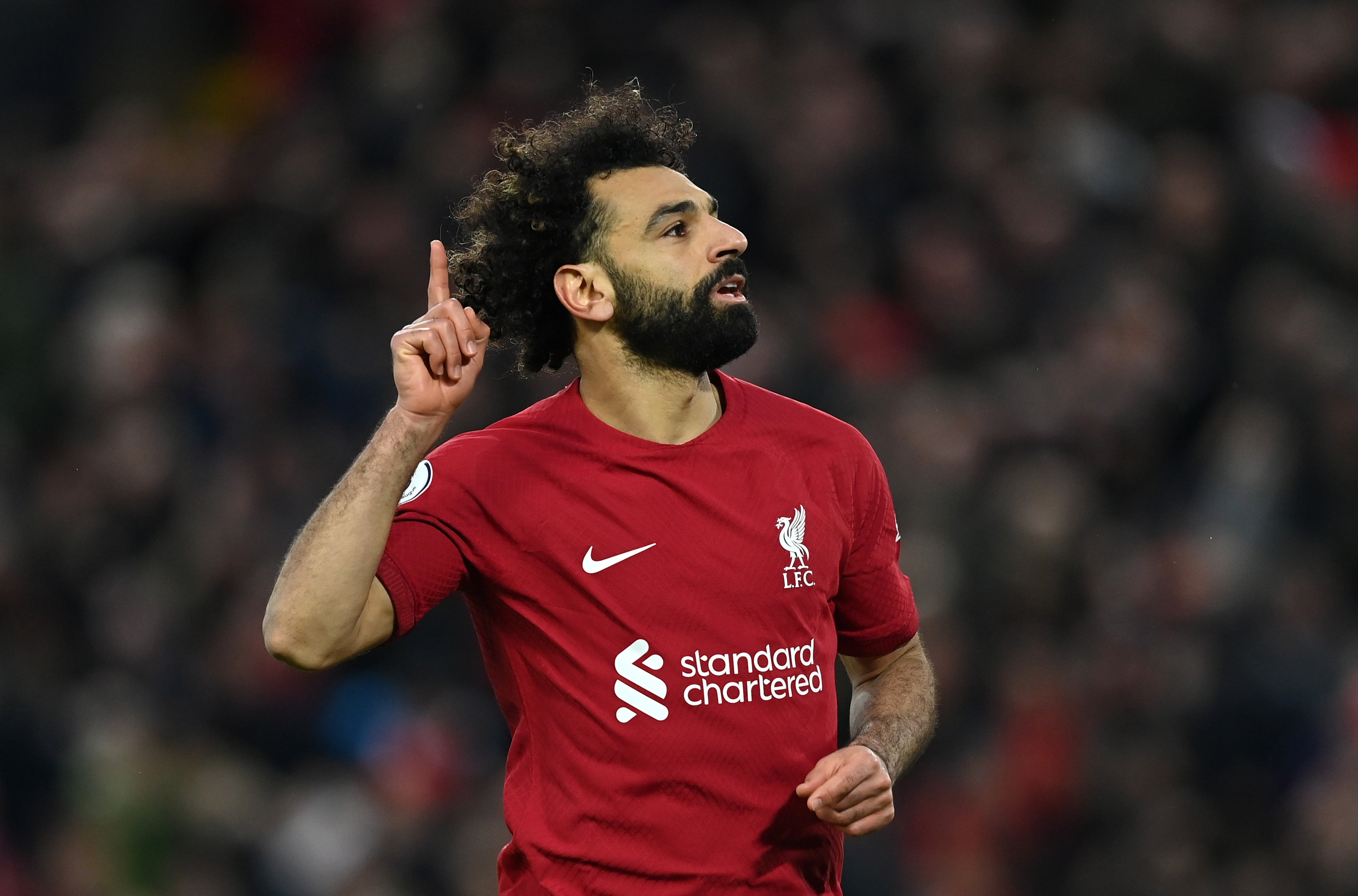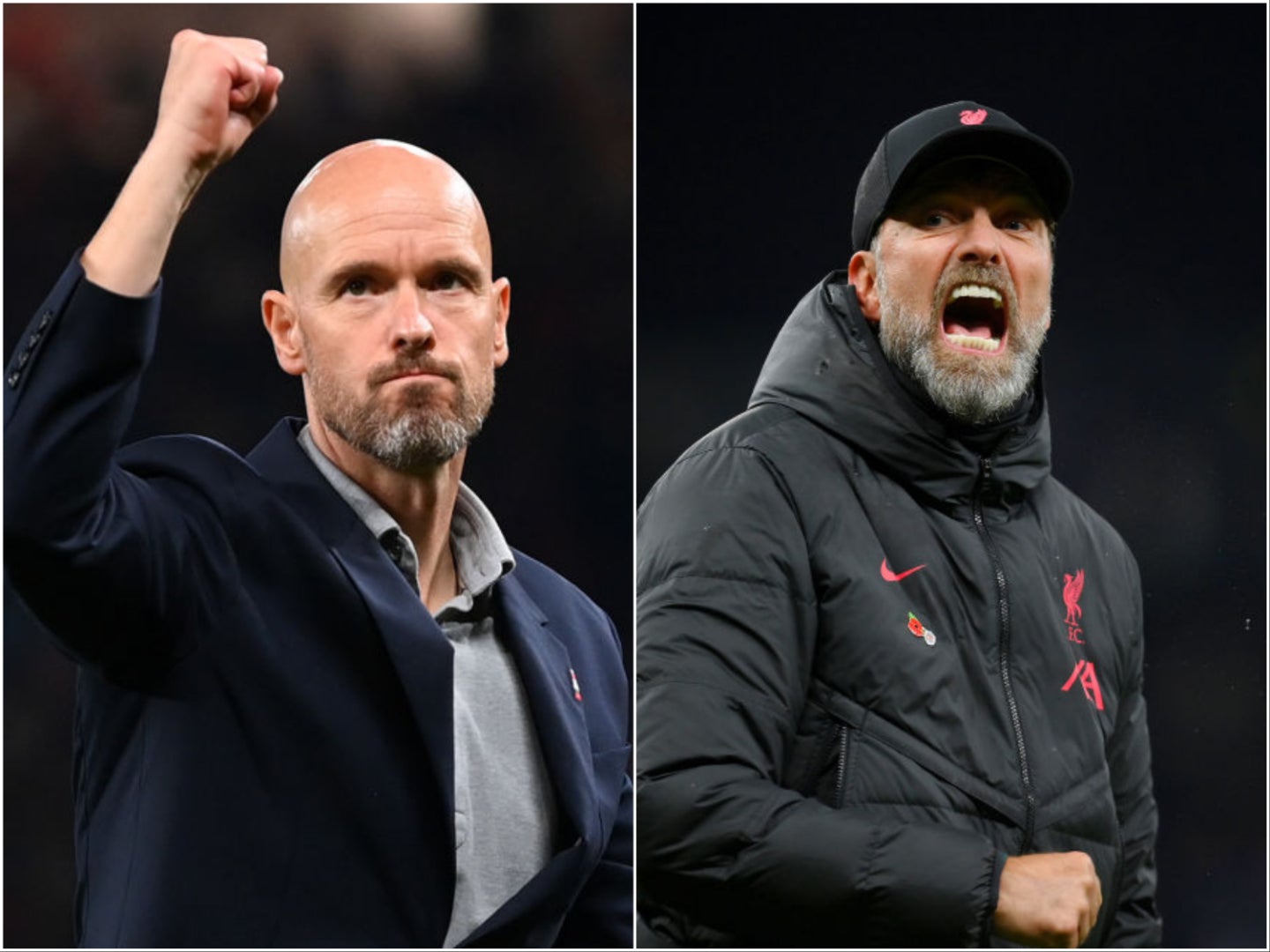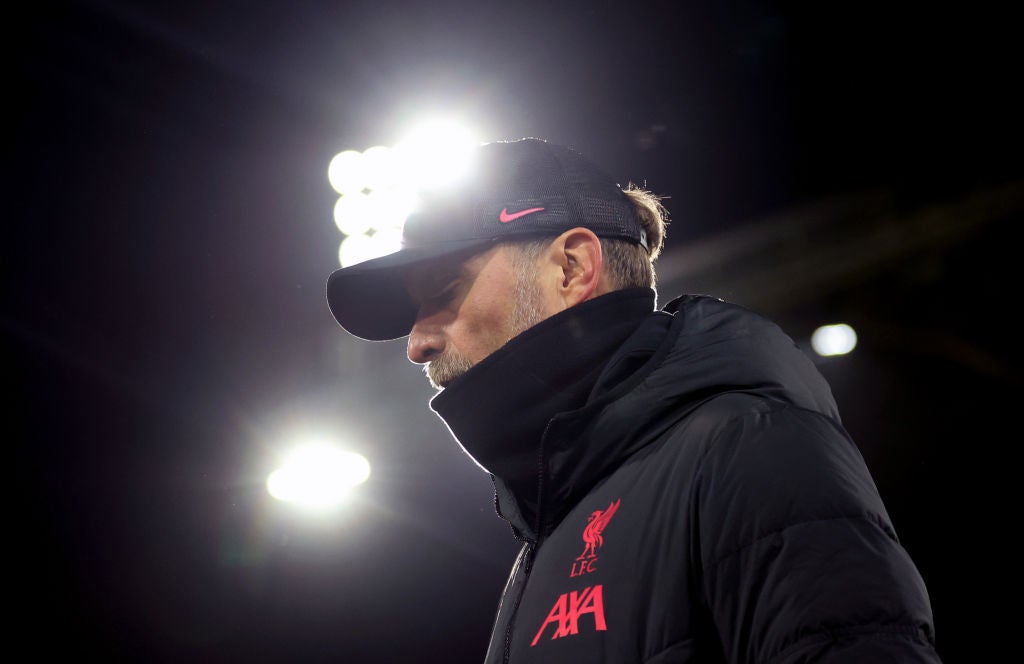 They didn't quite get that but they will have got so much more out of this landmark fixture. They may have a season again. They may have detonated United's. That can be the effect of something like this.
There were physical factors to go with the psychological, of course.
While United looked like the fixture list might be catching up with them, Liverpool were full of life, offering what was their best display of the season so far. They looked like Liverpool again. Even allowing for the freakish nature of the last 15 minutes, and how United collapsed, they showed they still have a level that Ten Hag's team cannot yet reach.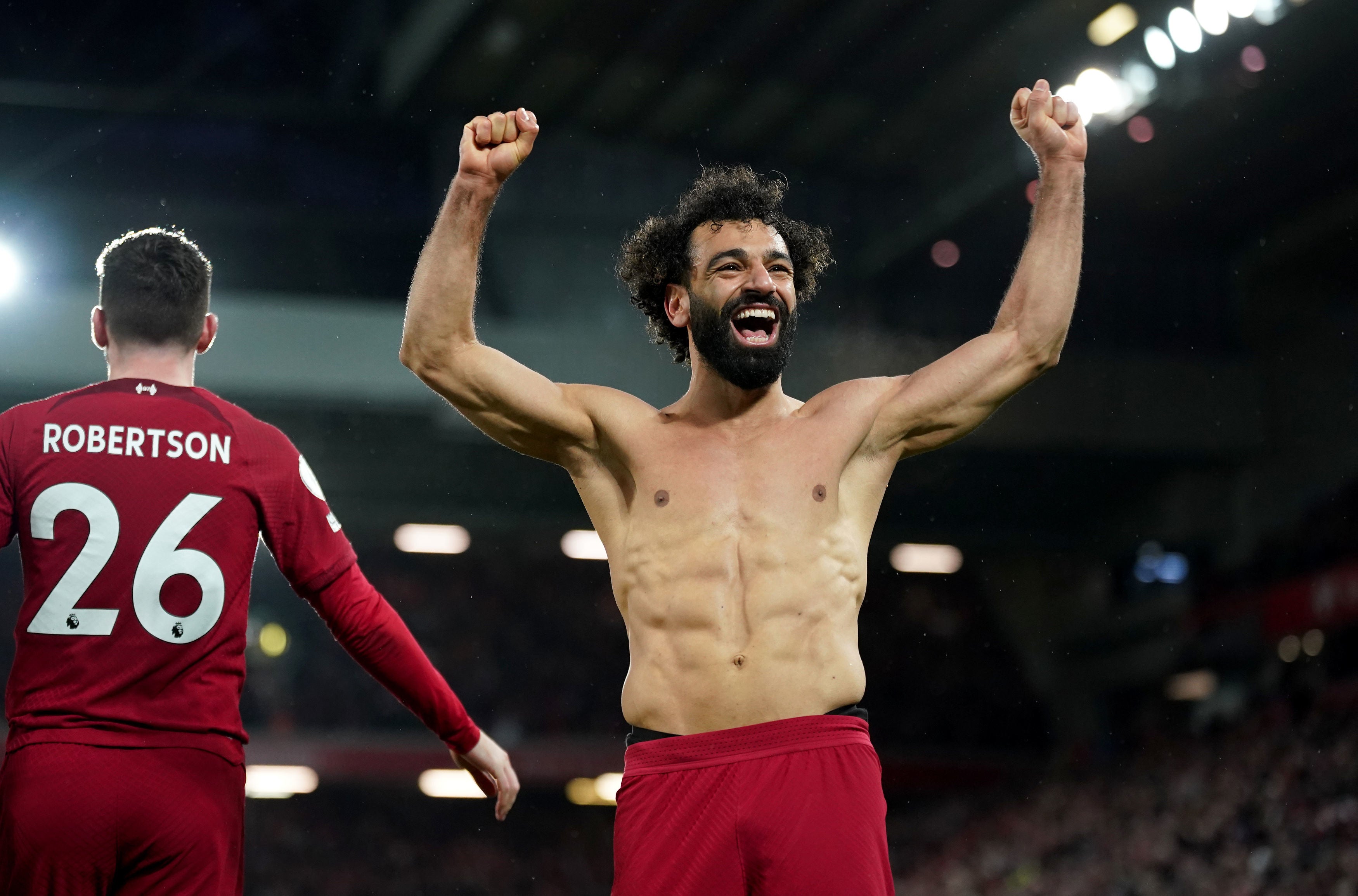 Mohamed Salah celebrates for Liverpool
That could be seen in the thrilling flow of the goals, from Andy Robertson's perfect through ball for the first to an exhilarating run for the third. Both of those were scored by Cody Gakpo, who is maybe now offering the first big signs of a burgeoning new era, with Mo Salah meanwhile adding a divine touch before following with the fourth and sixth – to move clear of Robbie Fowler and become the Reds' all-time Premier League scorer. Darwin Nunez continued his own resurgence through two plundered headers.
This was the thing. It was one of those you had to make note of the goals. Salah's second marked a record, as he became Liverpool's highest scorer in the Premier League. Roberto Firmino even added a celebratory little sign-off after the news of his pending departure.
For United, recent progress – not least a trophy last week – means this isn't exactly the wheels coming off, but there might similarly have been a bit more to it than the fixture list taking its toll. This wasn't just another failure to win a big away game but another humbling in such a fixture. This 7-0 to Liverpool only followed a 6-3 at Manchester City and a 3-2 at Arsenal that could have been much worse.
The only quadruple – since Liverpool went well beyond four goals – might be as regards big losses on the road, if you also include Brentford.
Ten Hag has clearly got so much right since then, but it can't escape discussion that this was another such match he got wrong. The formation was off from the start, most notably with where Bruno Fernandes played, and it had a knock-on effect through the entire team. That was exacerbated by the effects of the schedule, as players like Casemiro were no longer sharp enough to fill the many gaps appearing. They turned into chasms.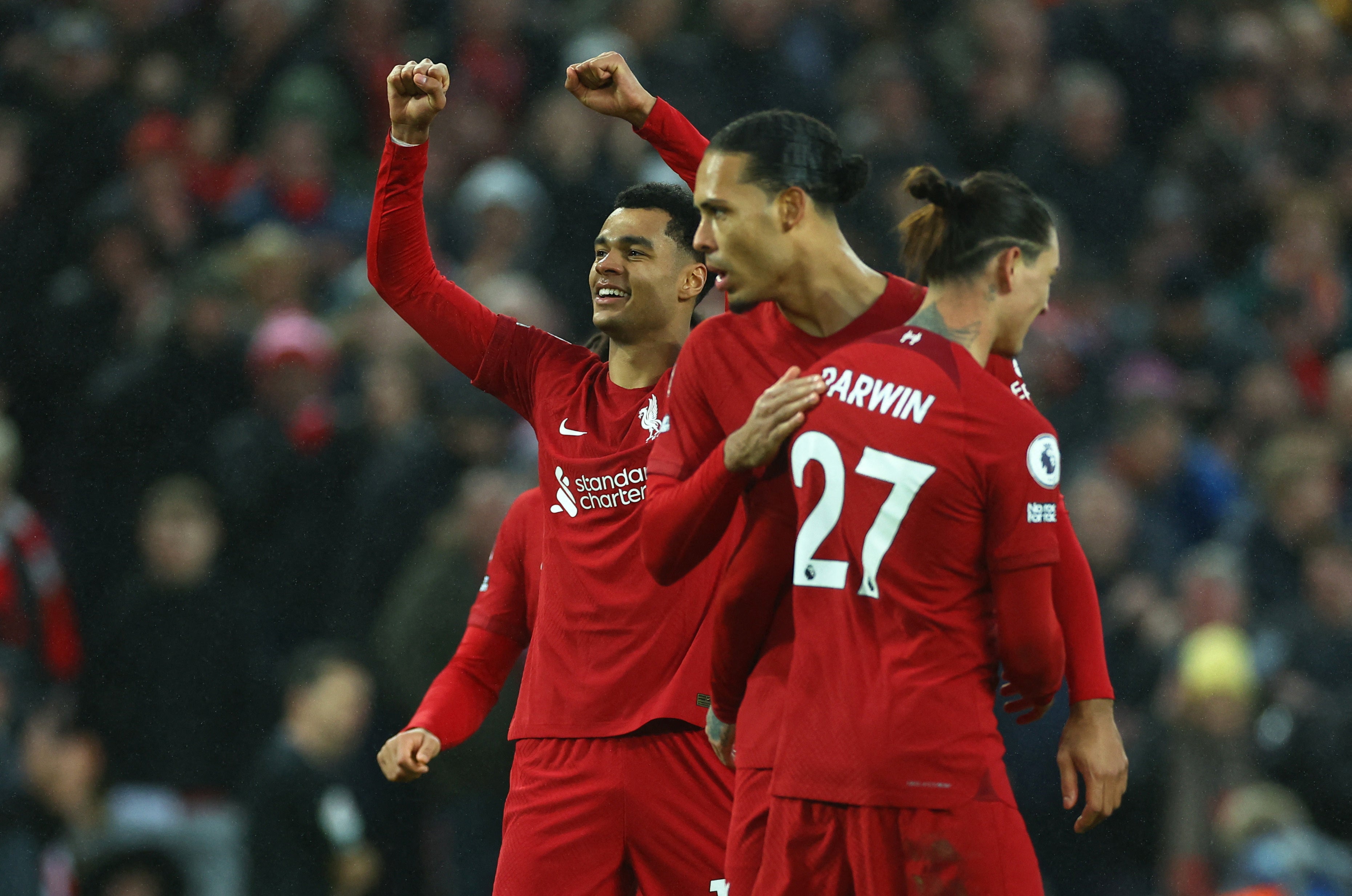 Cody Gakpo celebrates for Liverpool
A vibrant Liverpool were meanwhile primed to exploit them. How else to describe that brilliant pause and perceptive pass from Robertson just before half-time, that put Gapko straight through. The touch and finish were still brilliant, a bright sign of a player performing with confidence. It seemed to spread through the Liverpool team, and there was no looking back from that point.
The question now is whether that will be the case for the season. They've had these moments already in this campaign, but not in so convincing a manner or in so emotionally satisfying a manner.
The game had actually been level in terms of chances up to that first goal but not in terms of patterns of play. Ten Hag had again played a countering formation as he did against Newcastle United in the Carabao Cup final and it was impossible not to feel that was down to adapting to the side's recent exertions. The problem was that it meant they couldn't muster the same energy and, well, Liverpool aren't Newcastle.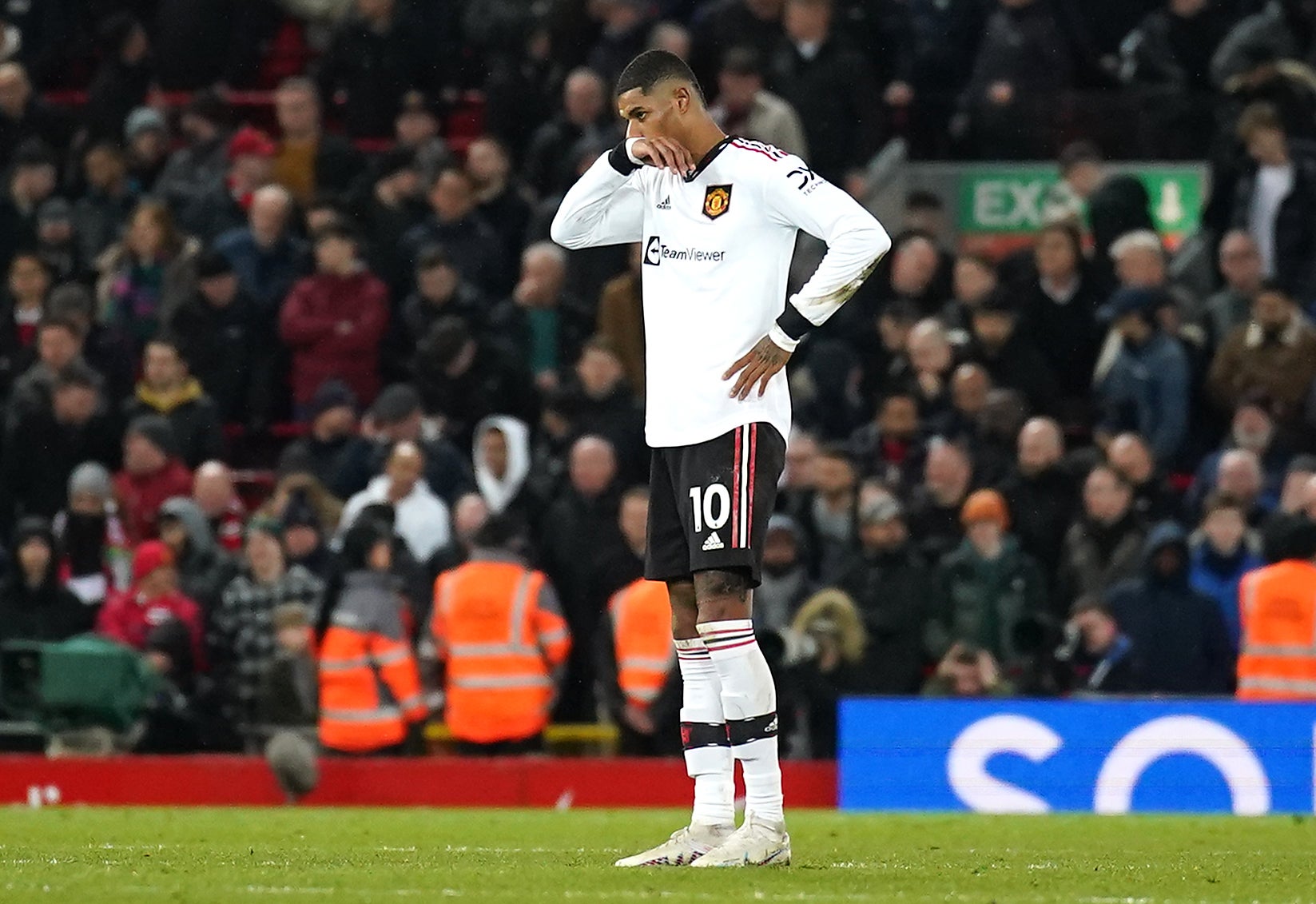 Man Utd were thrashed at Anfield
Klopp's side may have only just gone ahead of Eddie Howe's in the table but it looks like that may remain the case for some time. Unlike Newcastle, they look full of goals, and now seem to have so many forwards on form. It's remarkable how quickly things can change. That was emphasised by how fast Liverpool were. United just couldn't keep up.
Once that first goal went in, it was like something that had been teetering for a while finally went over. United caved in. Liverpool sensed something huge was on. They seized the opportunity, and created chance after chance after chance.
There were moments when they didn't even have to conjure them up themselves. United simply offered them up, as was the case with the cataclysmic defending for Salah's second goal.
Second? By that point, it was hard to keep count. That's how ridiculous it got. That's how good Liverpool were. As if to just add to their impossibly perfect afternoon, Firmino followed with the crowning moment.
Who knows what this can do. Who knows what Real Madrid will be thinking. Liverpool will suddenly go to the Bernabeu with all kinds of belief. They need at least three there. They here looked like they could have got much more than eight.
Recommended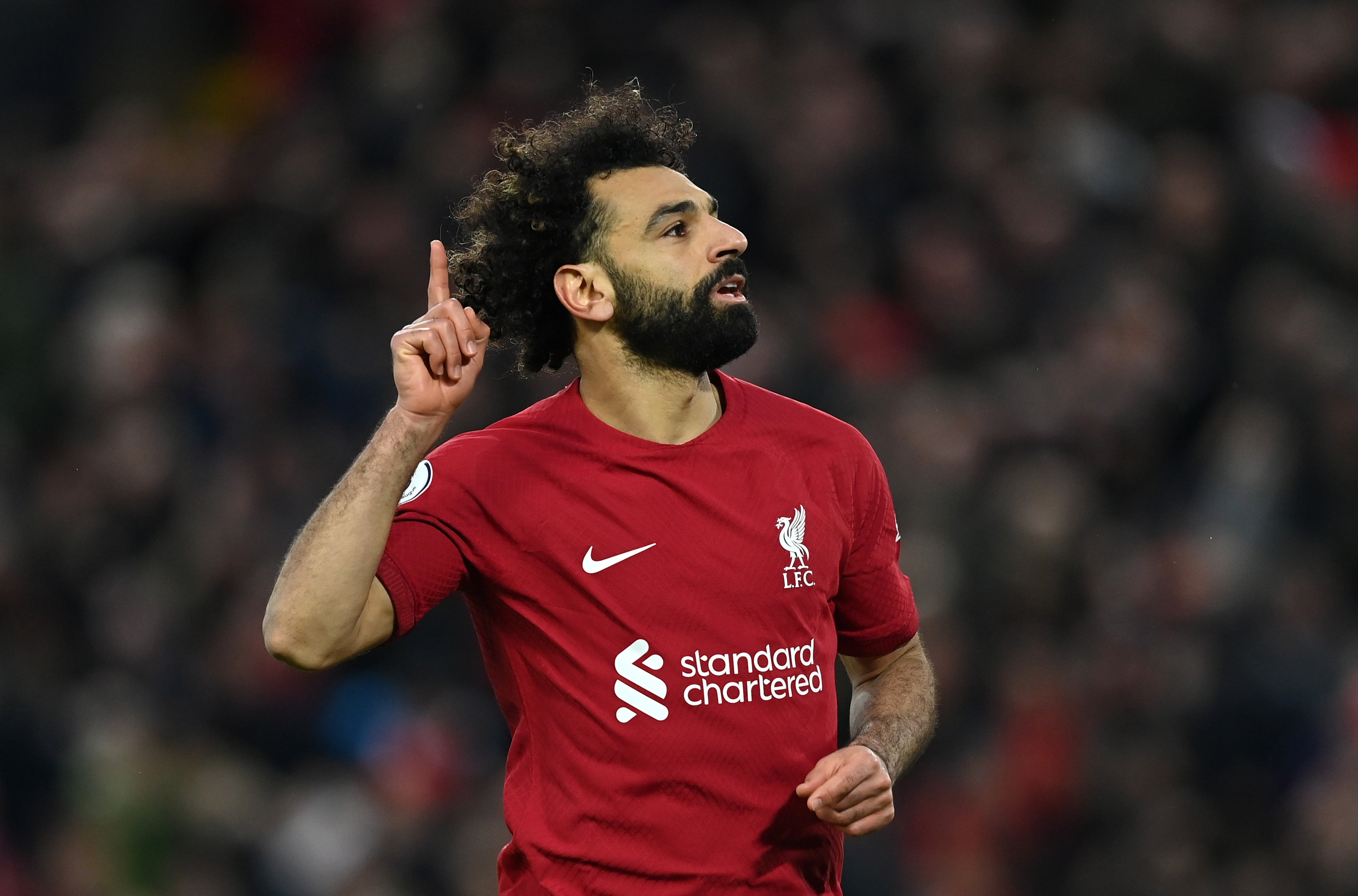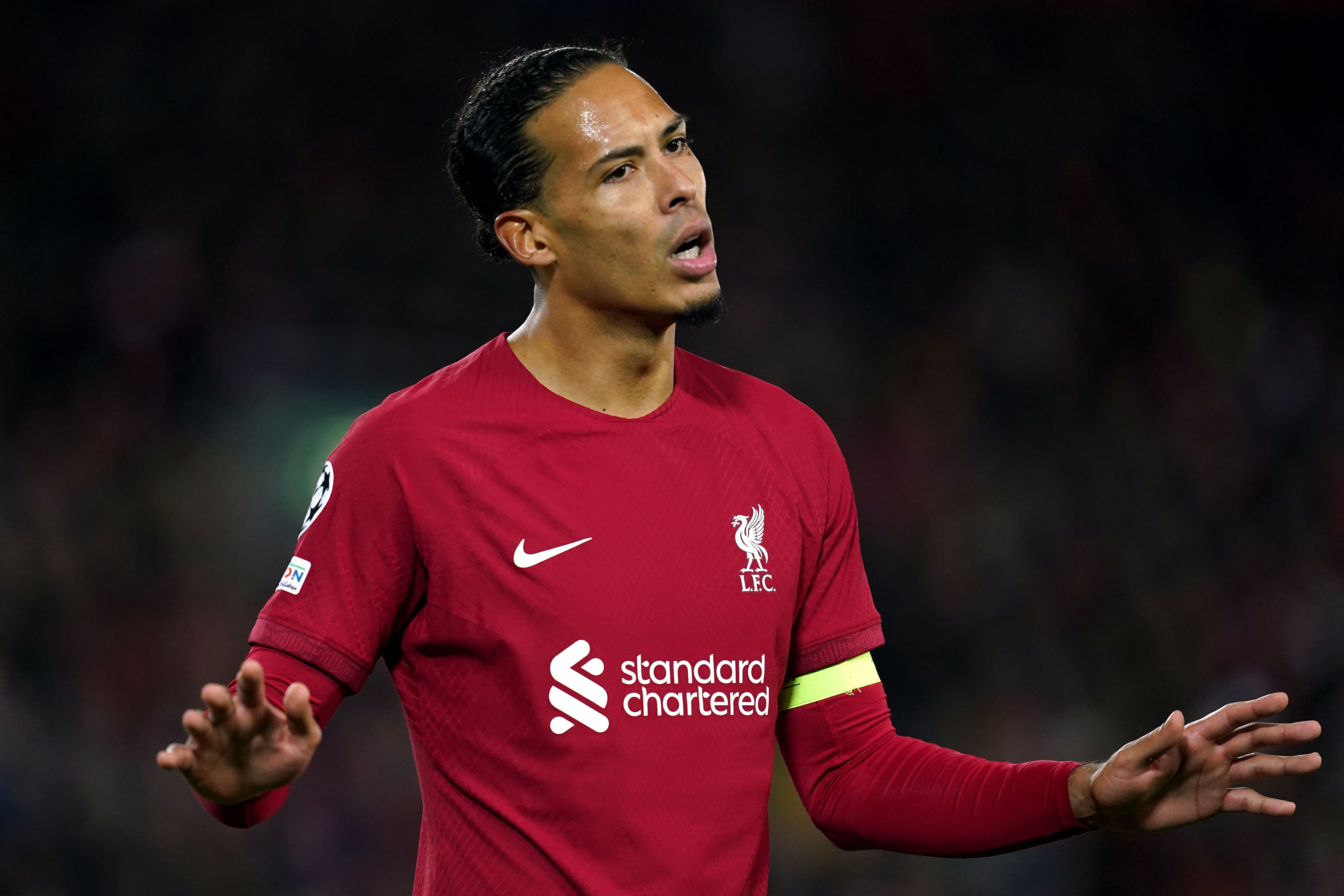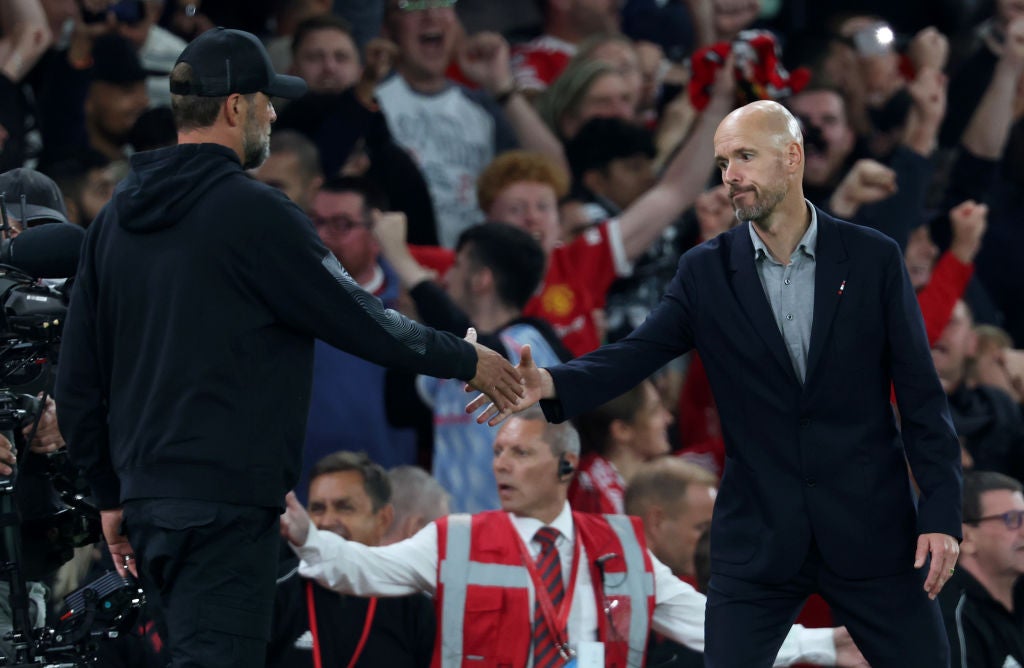 United didn't know what hit them. That was part of the problem.
That was one little piece of history – that could be huge for the future.
Source: Read Full Article