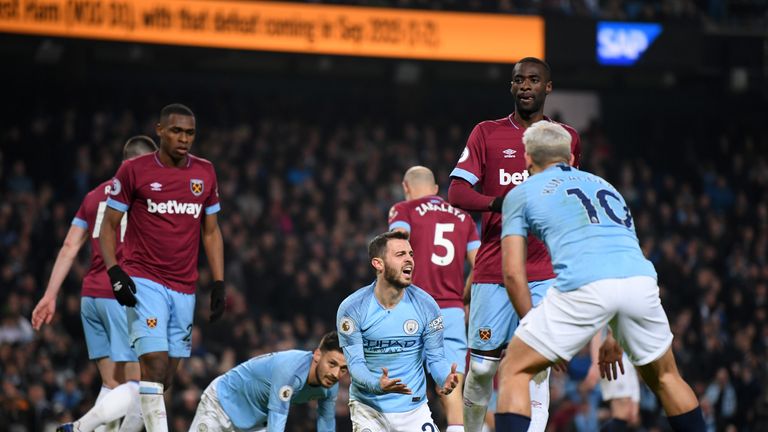 There was plenty for Dermot Gallagher to get stuck into from the midweek action, with penalties, possible red cards and disallowed goals all on the agenda.
Read on to see what the former Premier League referee had to say on just a few of the big decisions from the last two nights of action…
Manchester City 1-0 West Ham United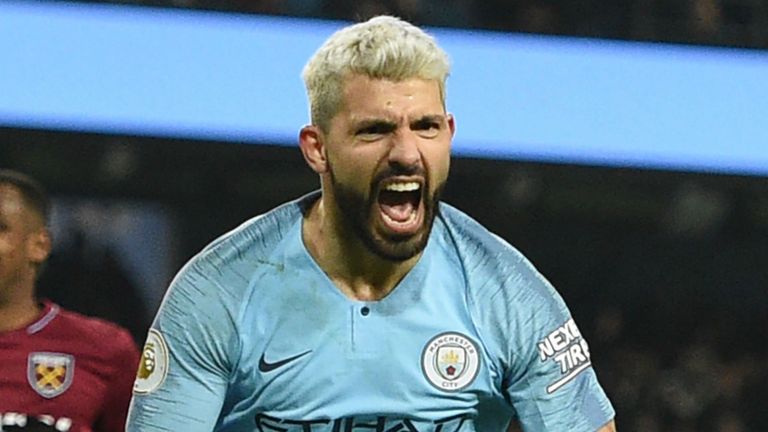 INCIDENT: Felipe Anderson is penalised for bringing down substitute Bernardo Silva.
DERMOT'S VERDICT: Wrong decision, no penalty.
DERMOT SAYS: I think no (there was not enough contact), but it is also not the biggest howler you have ever seen. There are many people who think it is a penalty. I do not, I think Bernardo goes across him, he puts his leg across him and he makes the contact. The referee (Stuart Attwell) thinks he has tripped him, but I would not have given a penalty.
Chelsea 2-0 Tottenham Hotspur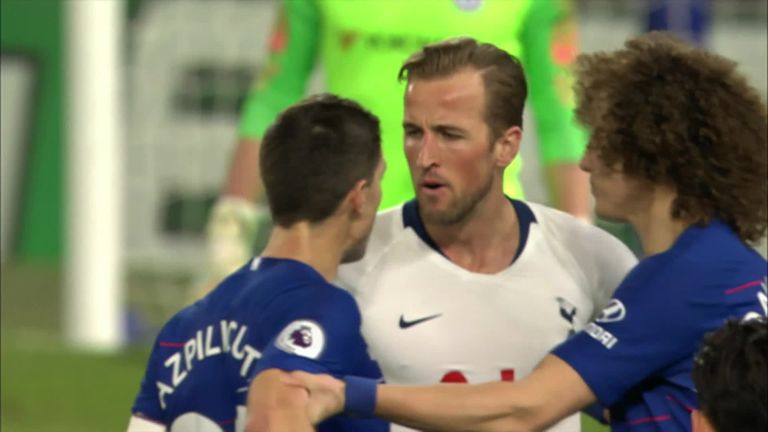 INCIDENT: Harry Kane appears to clash heads with Cesar Azpilicueta.
DERMOT'S VERDICT: Not a red card.
DERMOT SAYS: It is aggressive, but I do not think it is violent and Andre Marriner will say he has dealt with it. And I actually think he has dealt with it quite well and it is not a red-card offence. He (Kane) more goes towards him in locking horns, rather than being violent. It is aggressive and not what you to see, but it came from the most stupid reason.
Arsenal 5-1 Bournemouth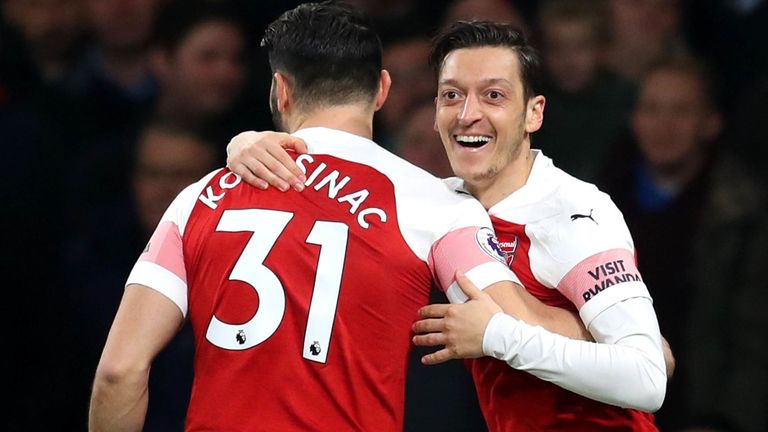 INCIDENT: Sokratis falls over in the box under a challenge from Josh King, but no penalty is given.
DERMOT'S VERDICT: Wrong decision, penalty.
DERMOT SAYS: I think this is when you are taking a real risk. King has got hold of him and then he throws him to the floor. If the referee (Chris Kavanagh) sees that, then he gives a penalty. But I think his focus was actually on the two Arsenal players colliding.
Crystal Palace 1-3 Manchester United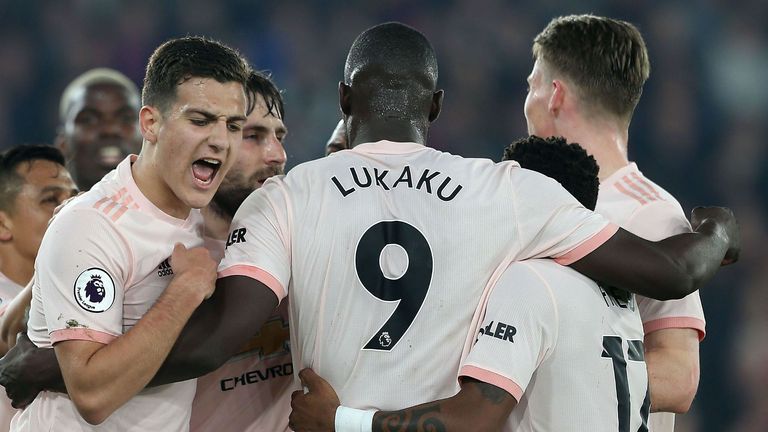 INCIDENT: Christian Benteke has a goal disallowed against Manchester United.
DERMOT'S VERDICT: Correct decision, no goal.
DERMOT SAYS: A lot of people would not be aware that once David de Gea puts his hand on the ball on the floor, he is in control of the ball. He only needs one hand on the ball on the ground and he is in control of that ball and a player cannot then go for that ball. And because they have gone for that ball, it is disallowed.
Leicester City 2-1 Brighton & Hove Albion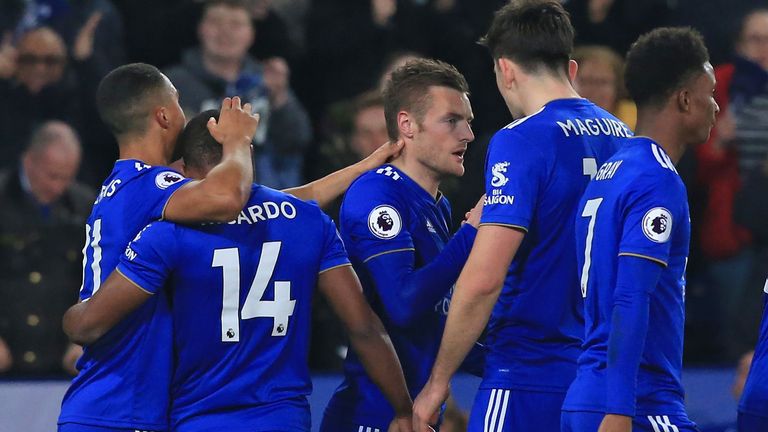 INCIDENT: Jamie Vardy gets booked for a tackle on Davy Propper.
DERMOT'S VERDICT: Wrong decision, red card.
DERMOT SAYS: He was very, very lucky, it is reminiscent of a red card he had against Wolves with Matt Doherty. There is no need to go in at that pace, it is the trailing leg. And I think he is very, very lucky to stay on the field for that.
Source: Read Full Article