Pep Guardiola has again claimed Manchester City do not have the feel of Champions League winners and has urged supporters to propel the club forward.
The City boss has often cited the club's lack of history at elite European level as one of the reasons why they are still to make a big breakthrough on that stage.
A perceived indifference of City fans towards the competition – which turns to antipathy when it comes to its organisers UEFA – has also been an issue for Guardiola, who twice guided Barcelona to Champions League glory.
These matters were raised again as Guardiola spoke at a press conference in Kharkiv to preview his side's Group F encounter against Shakhtar Donetsk on Tuesday.
Guardiola said: "We'll put more efforts into winning this competition. I saw last season and this that in many circumstances we are still not ready to win it. That's what I feel.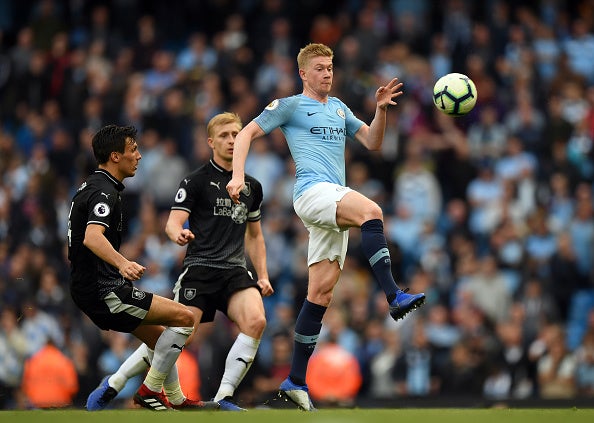 "That doesn't mean we are not going to try, but to win this competition it's not enough just to have desire, or wanting to win. You have to have many circumstances, have experience and still we don't have enough in some moments.
"That's not enough that the manager wants to win it, it's not just the players. You have to have the desire – the club, chairman, owner, the fans, everyone has to push to be closer, to achieve the next stages. When it happens, everyone will feel it."
City first qualified for the Champions League in 2011 and have been present every season since. It initially took fans time to warm to the competition and a number of issues concerning UEFA did not help.
There was frustration over the severity of fines for racial abuse aimed at City players by rival fans and that irritation increased after the club were fined for breaching Financial Fair Play regulations in 2014.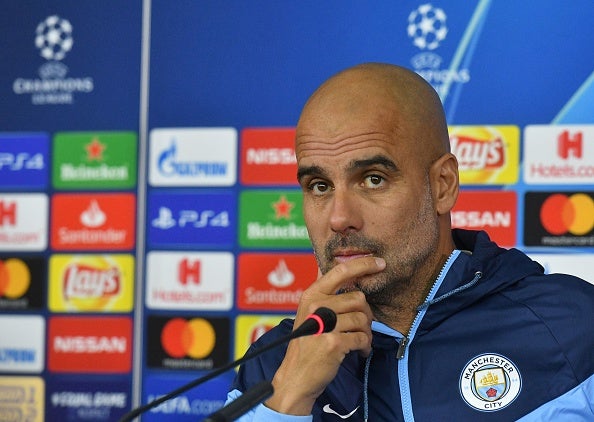 It then turned to anger later that year when City fans were punished for the behaviour of CSKA Moscow supporters by being refused admission to a game in Russia. City supporters have routinely booed the Champions League anthem since.
All this predates Guardiola's arrival and, having been used to the intensity of Champions League atmospheres at Barca and Bayern Munich, it is something that surprised him.
Guardiola said: "It's one important thing to win this kind of title, you have to be pushed, not just by the manager, by everyone surrounding Manchester City that we have to win it. And still we don't have that feeling – the feeling that the fans are pushing that we have to win the Champions League.
"In this competition you need something special and still I don't feel it. Maybe in the future, maybe with other players and other managers. Every year we'll be closer and sooner or later it's going to happen. Hopefully as soon as possible."
City, the Premier League champions and current leaders, lost to Lyon in their Group F opener, but got their campaign up and running with victory at Hoffenheim earlier this month. This week's game sees them return to a venue where they were beaten last season.
Guardiola said: "Other than the first 45 minutes against Lyon I think we have played well. The motivation is there."
PA
Follow the Independent Sport on Instagram here, for all of the best images, videos and stories from around the sporting world.
Source: Read Full Article