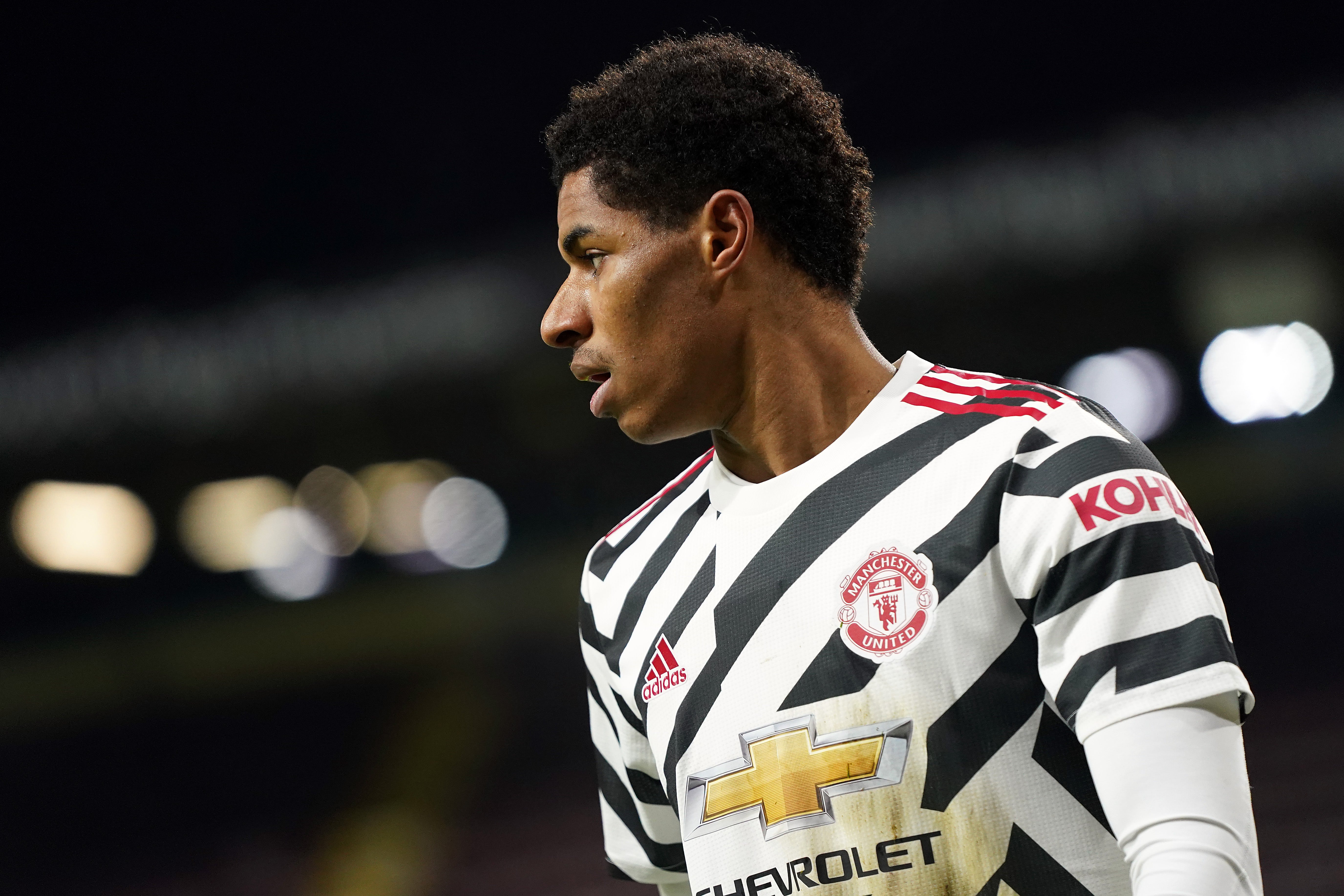 Manchester United forward Marcus Rashford
"You can be down about the result if it does not go your way, but other than that, you know you have given yourself the best chance of winning the game and that is what we will go there and do."
Rashford believes United boast the most versatile offensive options in the league and that an "unbelievable connection" is brewing in attack where Bruno Fernandes, Anthony Martial, Edinson Cavani and Mason Greenwood have been instrumental in powering them to the status of pacesetters.
"Ultimately we are more dangerous, we can score goals at any time," he said. "But we can do much better. I believe it is still the start of something which can go on to be an unbelievable connection.
"Just the forward line in general at the moment which we have – we can play in so many different ways, in different positions with different personnel. We can just be so strong and for us, that is what is key because if we want to win trophies and win the leagues, then you need versatility.
"I believe that we have one of the most versatile squads probably in the Premier League, especially going forwards. It is exciting, but it is the beginning of something, we want to keep progressing and keep improving."
Rashford also flagged an increase in leadership qualities from United, an offshoot from navigating setbacks as a group.
"I think it has always been there, but over the year it has had to come out because we have already experienced things which we didn't want to happen or expect to happen – getting knocked out of the Champions League, losing the semi-final of the Europa League," he said.
"There are things which have happened where if you don't come out and be a leader, someone that the squad can look to in difficult moments, then it will continue to happen. We have to show we are ready to fight for what we want – and what we all want is success.
"We are more ready now than we were two years ago in terms of leaders on the pitch and ready to fight for trophies.
"But still, we need to get our hands on those trophies."
Source: Read Full Article