Jose Mourinho says that Manchester United's trip to Juventus "is not a crucial match", as it will be the follow-up games against Young Boys and Valencia that ultimately decide whether they qualify from their Champions League group.
The Portuguese's team lost the corresponding fixture 1-0 at Old Trafford two weeks ago, but the importance of that has been lessened by Valencia's slip against the Swiss side. It means a defeat isn't as important, as Mourinho also confirmed that Romelu Lukaku is injured for the trip to Turin.
"No, not at all," Mourinho said, when asked if this is a defining week. ""Tomorrow is a big match and it's big enough not to think about what next. It's big enough to think about just the match. Juventus is not a crucial match for us.
"I think independent of the result, our next matches against Young Boys and Valencia are the matches that are going to define the qualification in the second position or to go to Europa League so tomorrow is a match we want to win. We want to compete.

Player ratings: Manchester United vs Juventus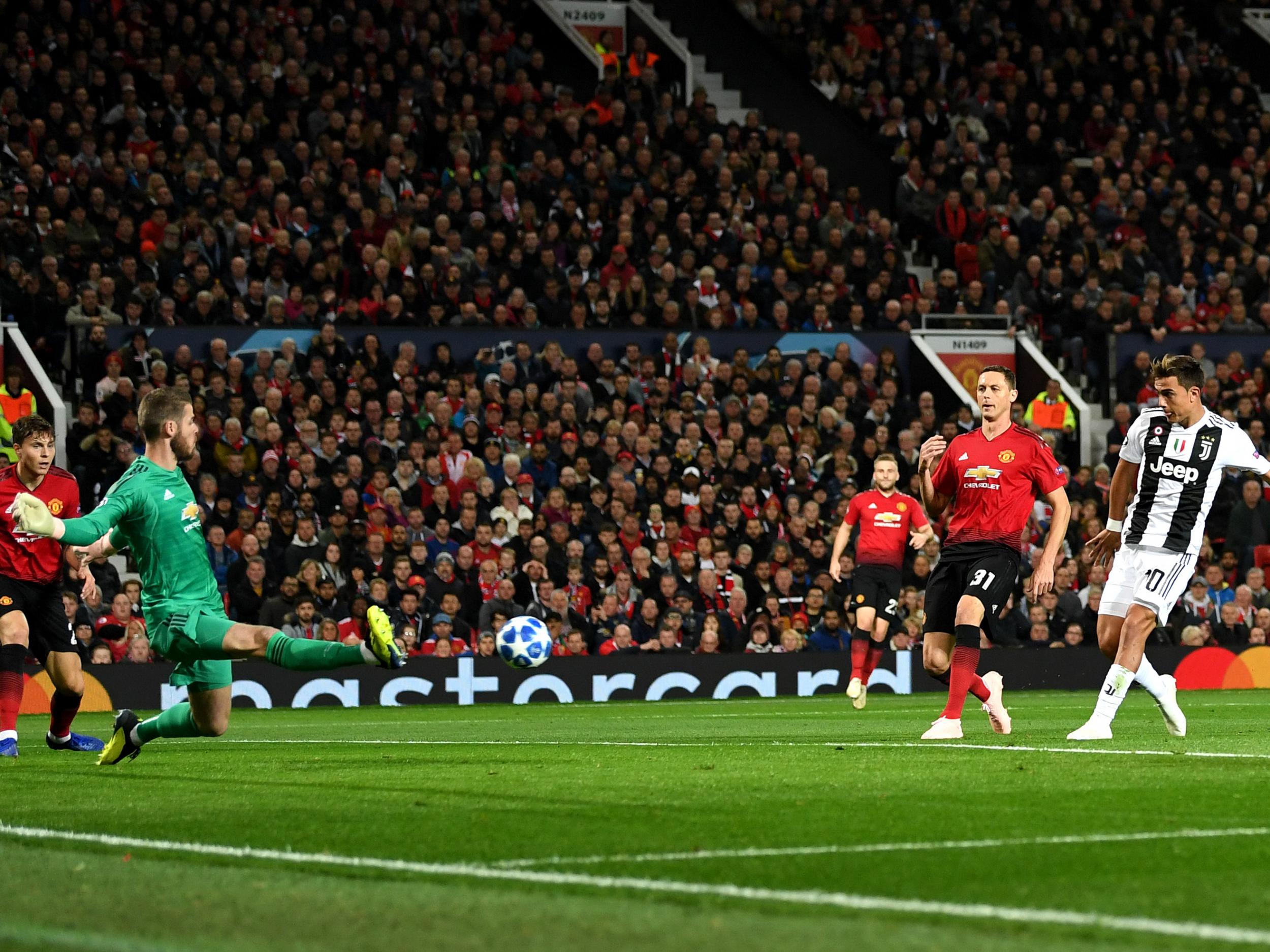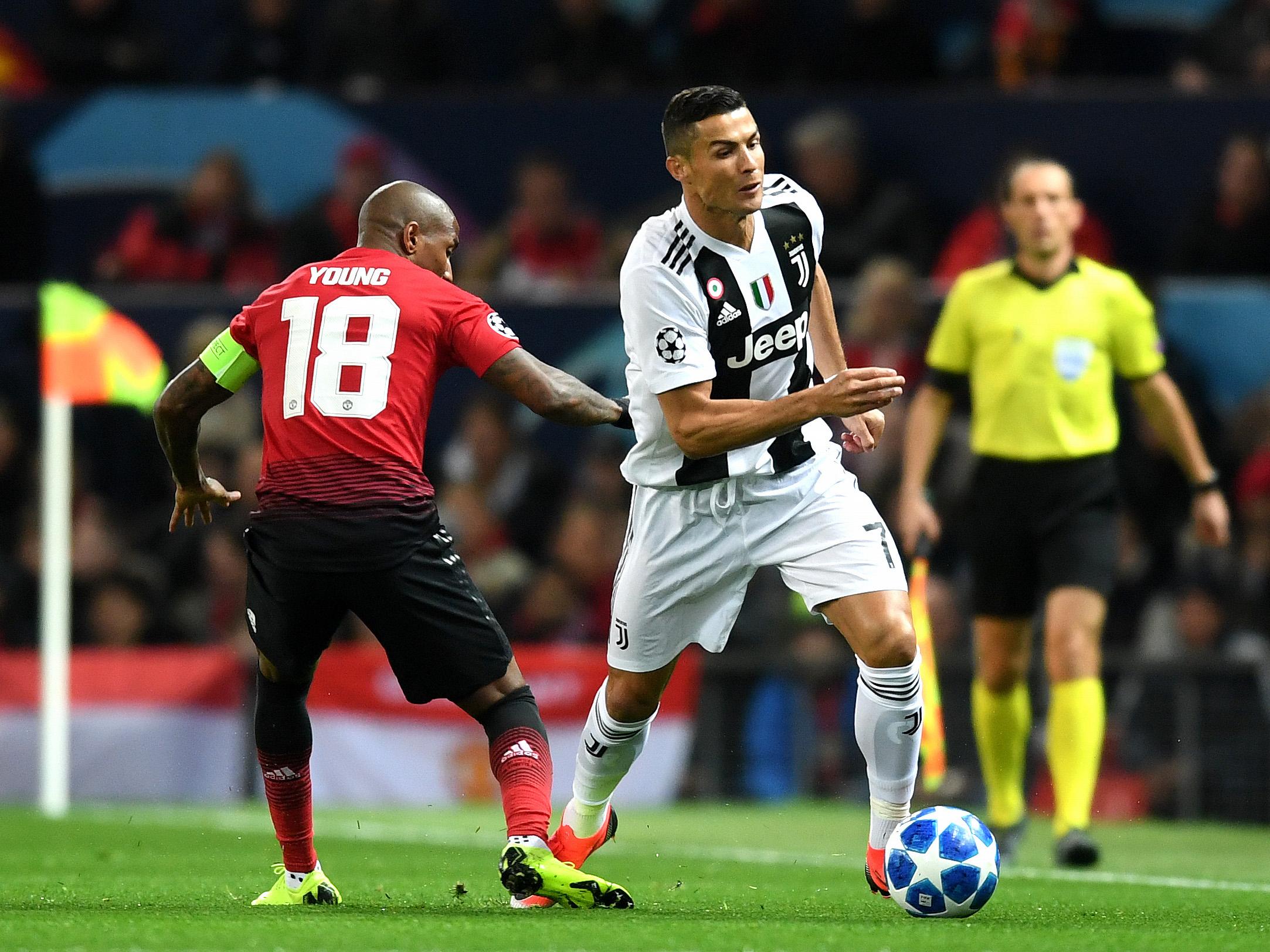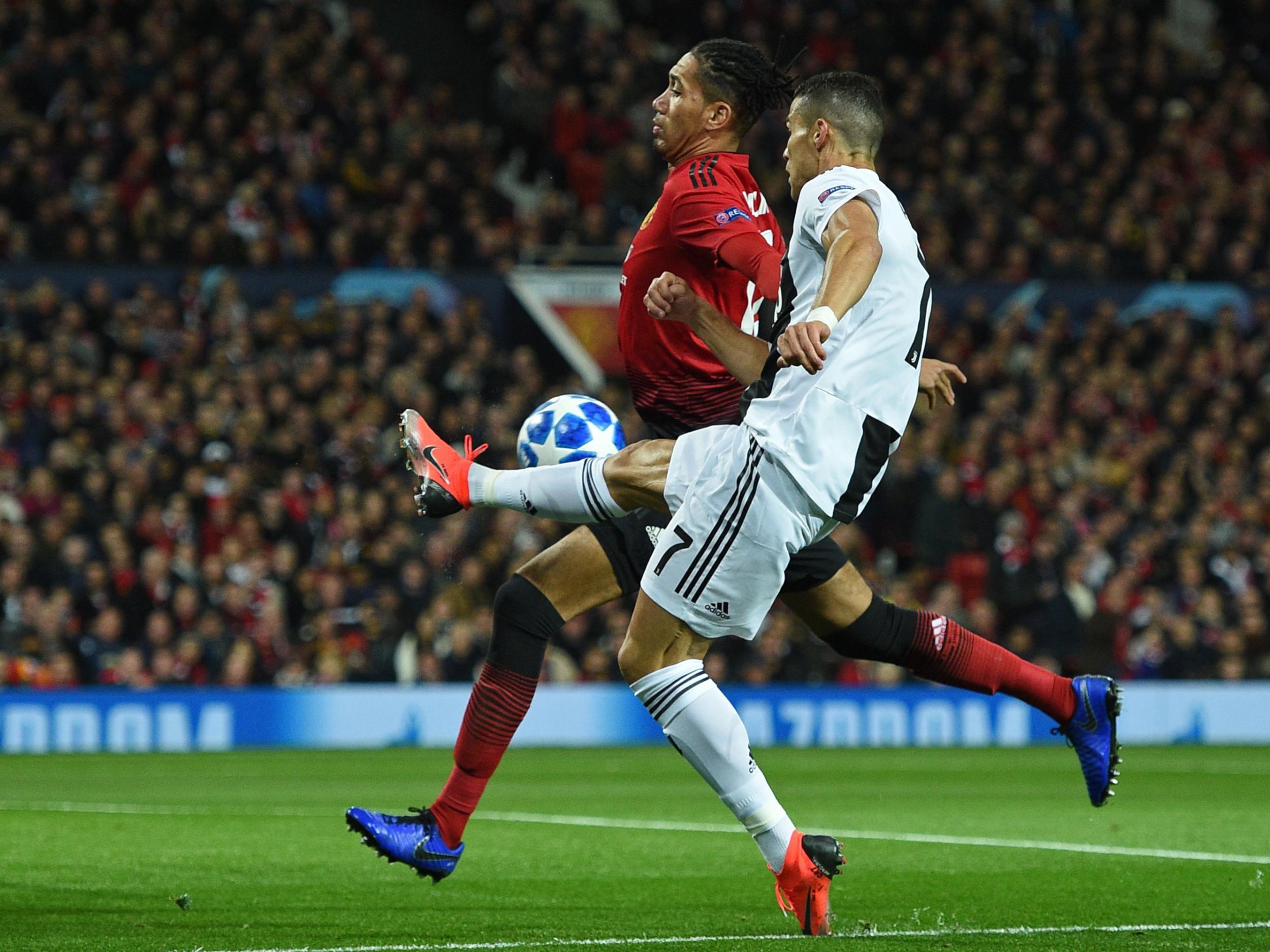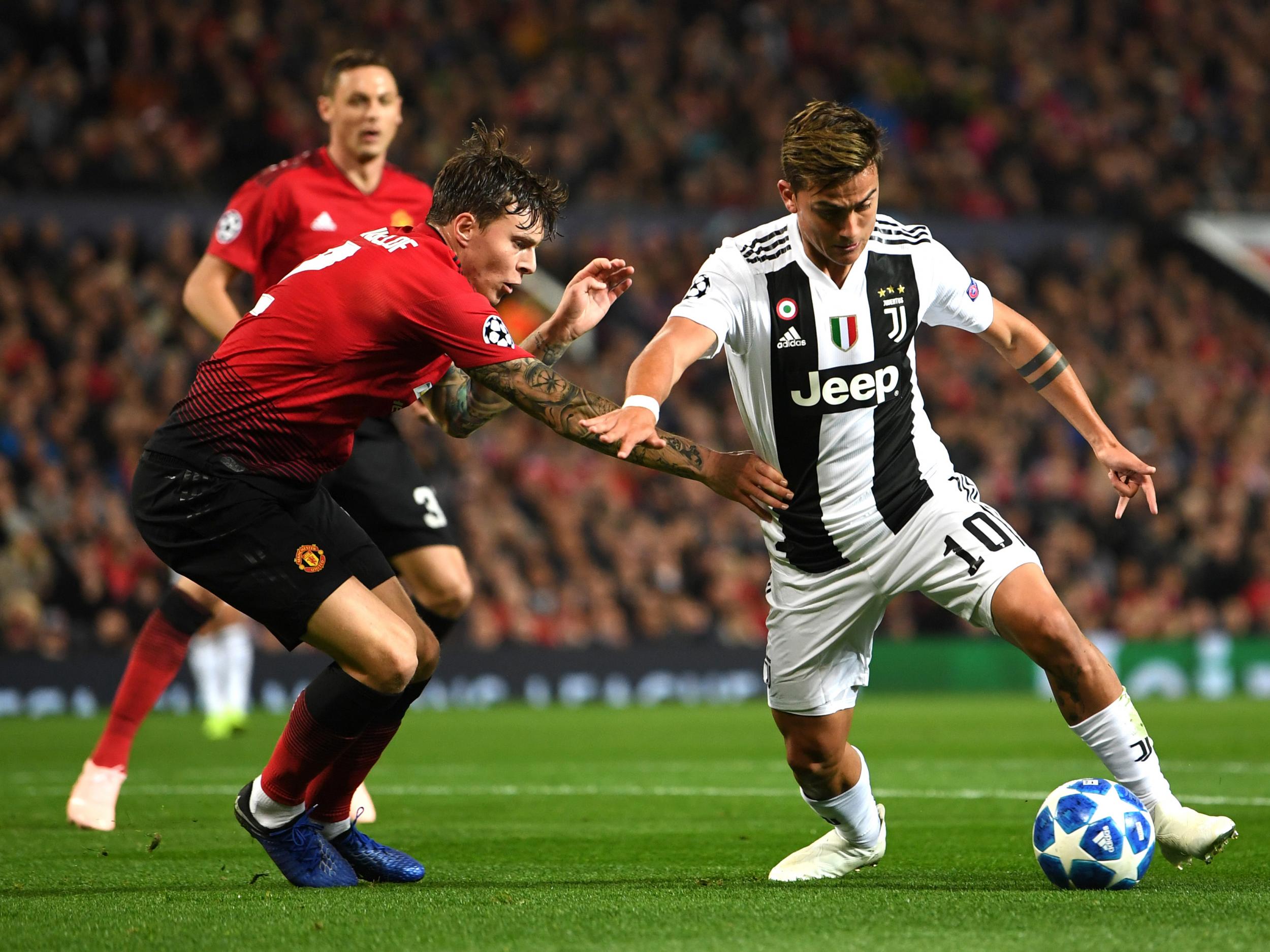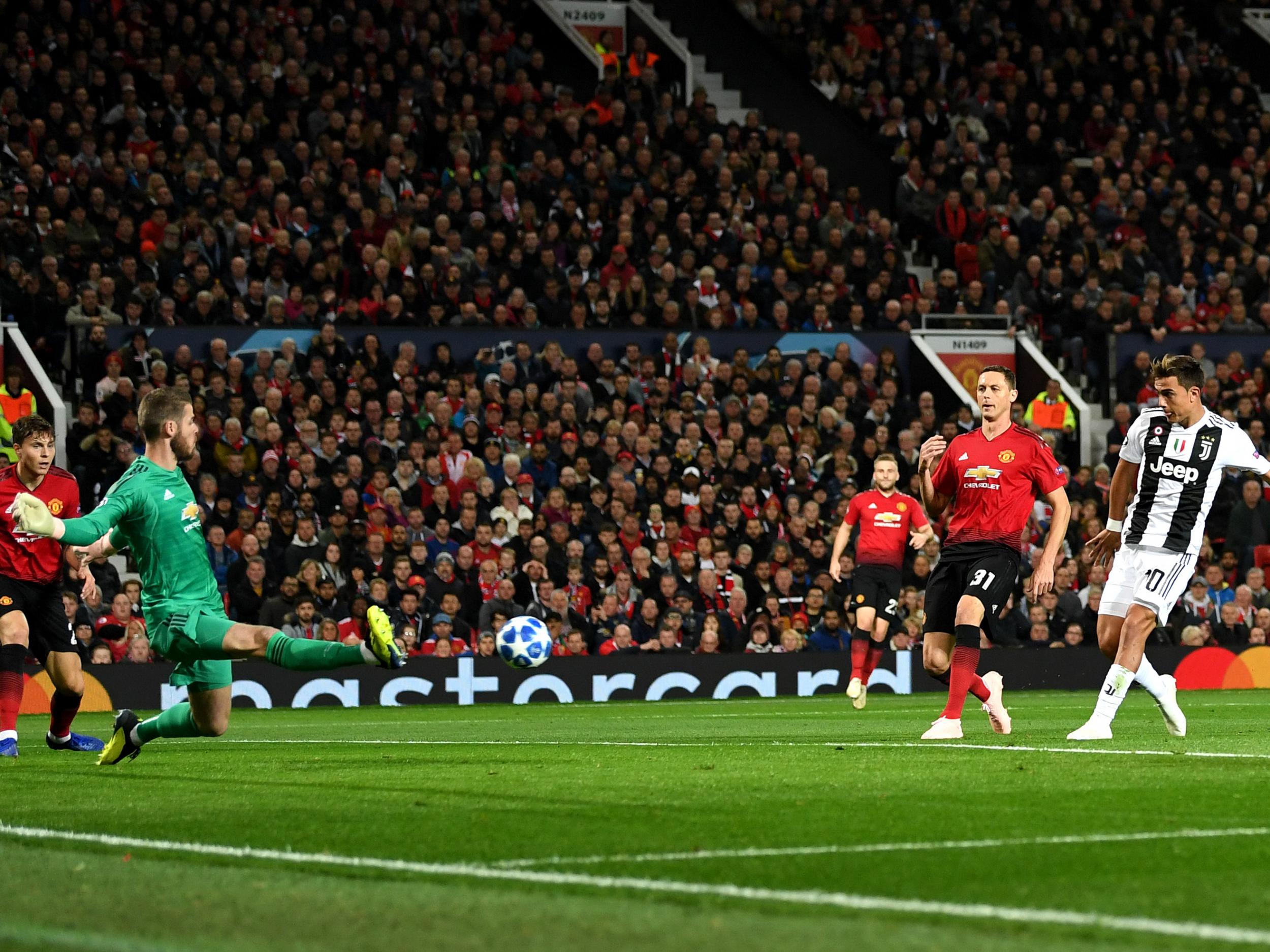 1/22

David De Gea – 7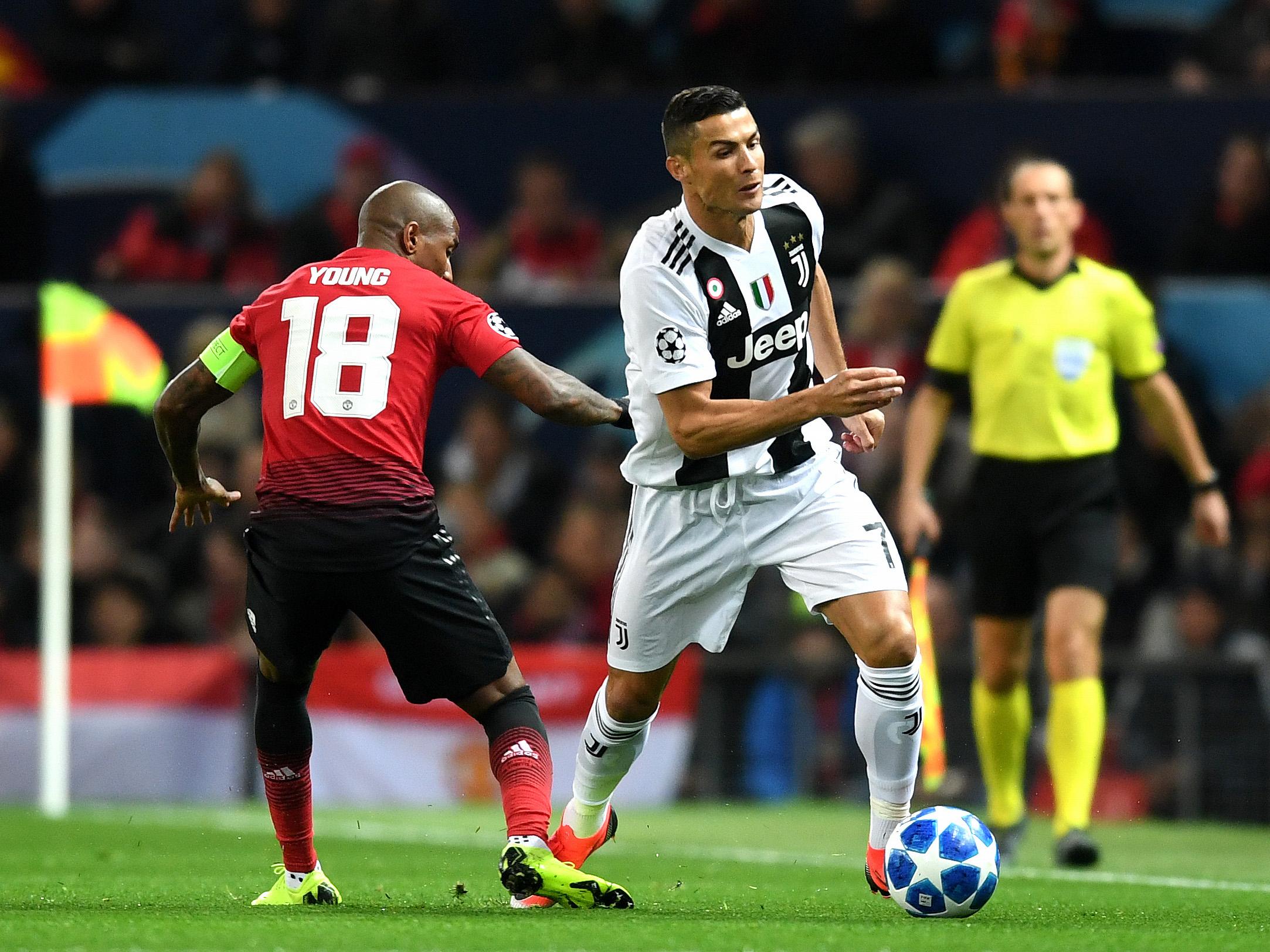 2/22

Ashley Young – 6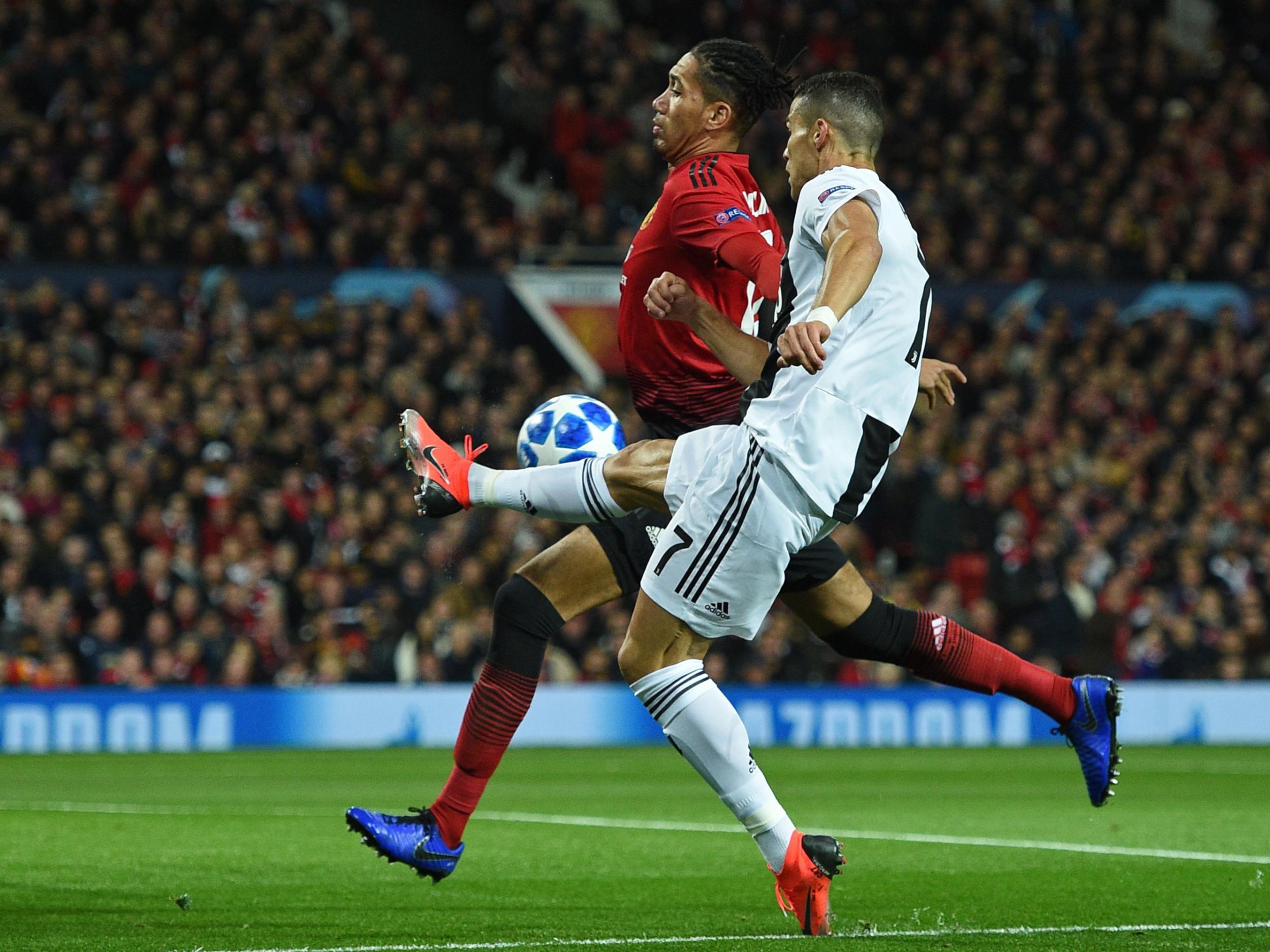 3/22

Chris Smalling – 5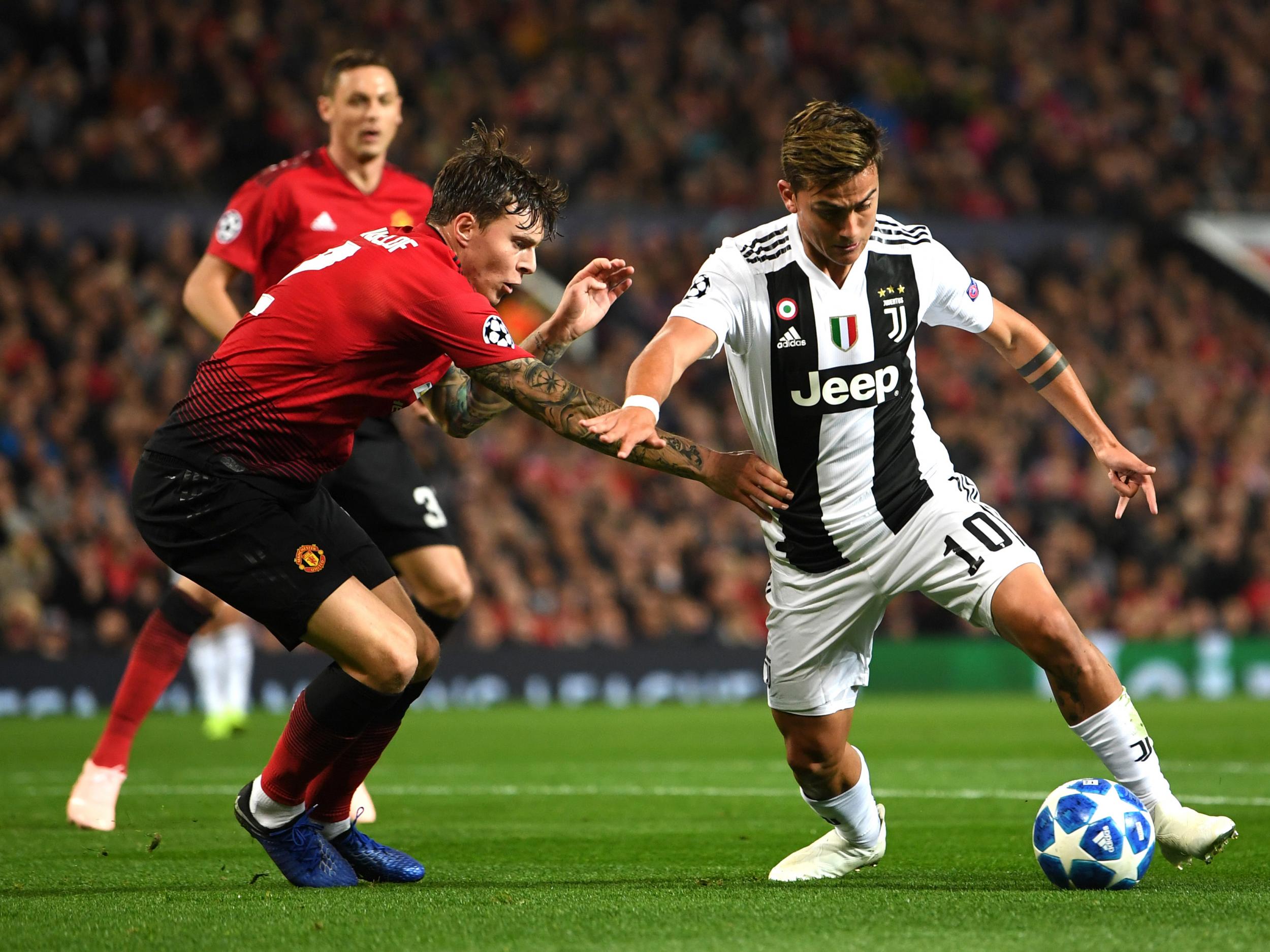 4/22

Victor Lindelof – 7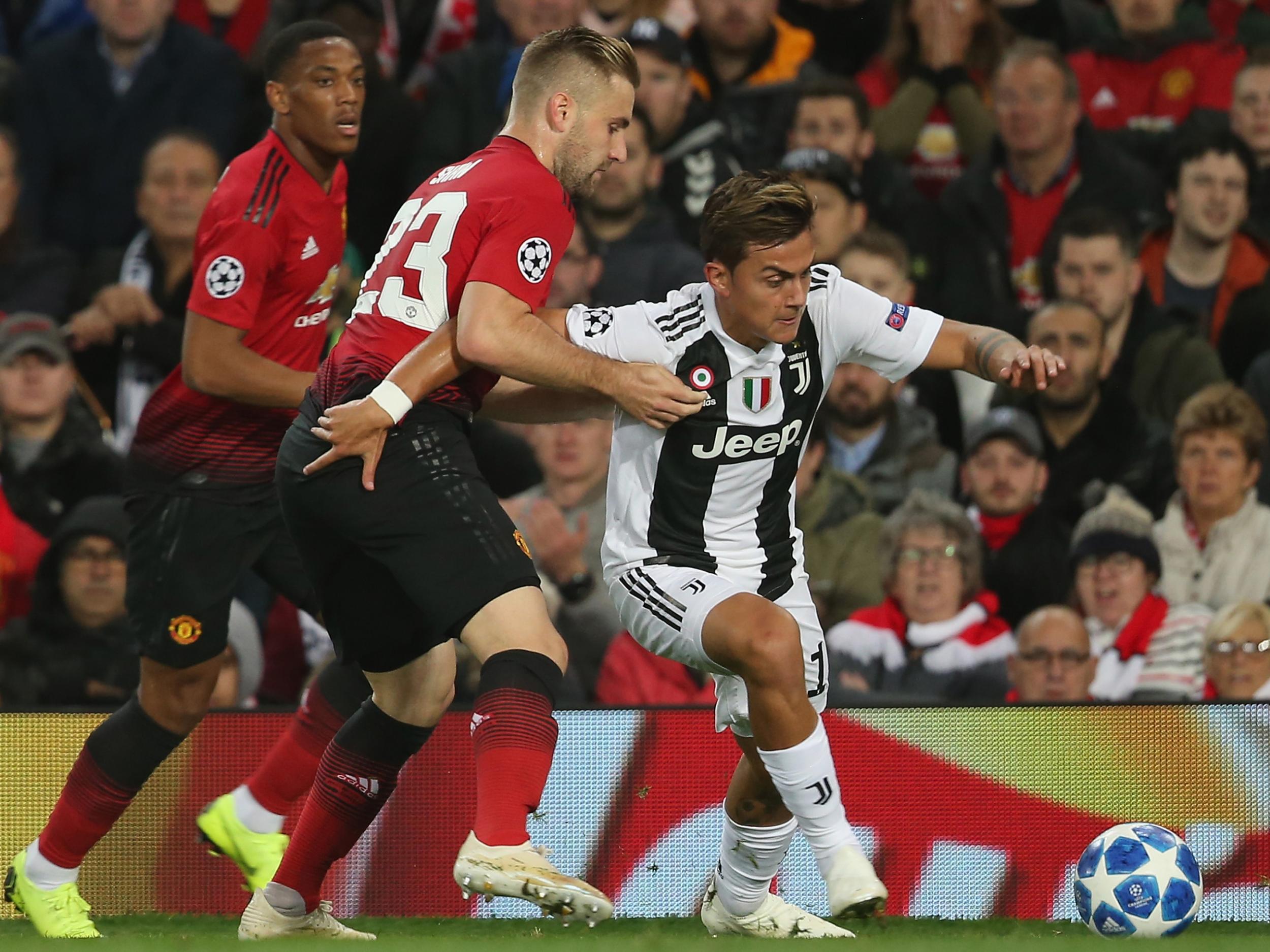 5/22

Luke Shaw – 6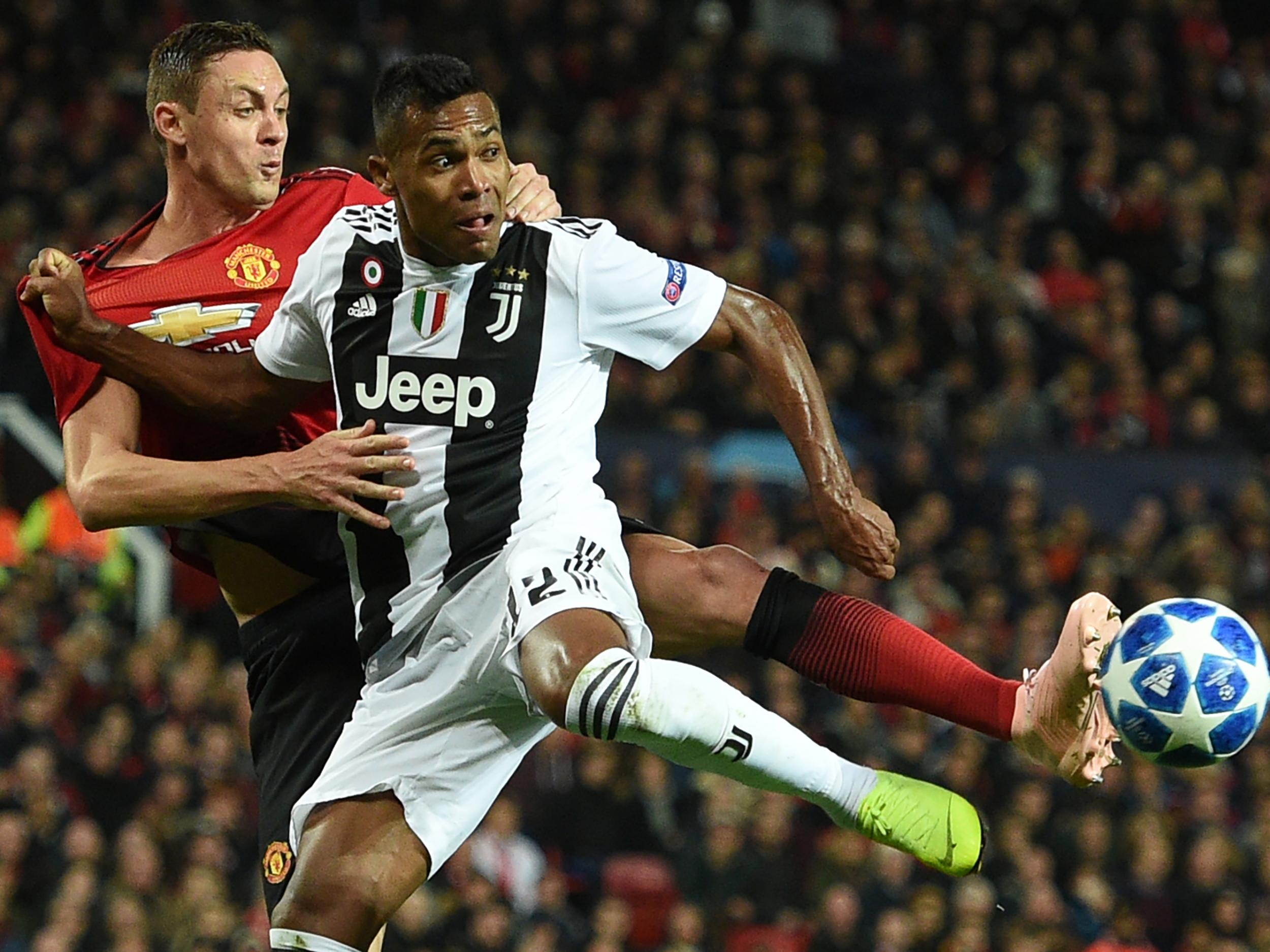 6/22

Nemanja Matic – 5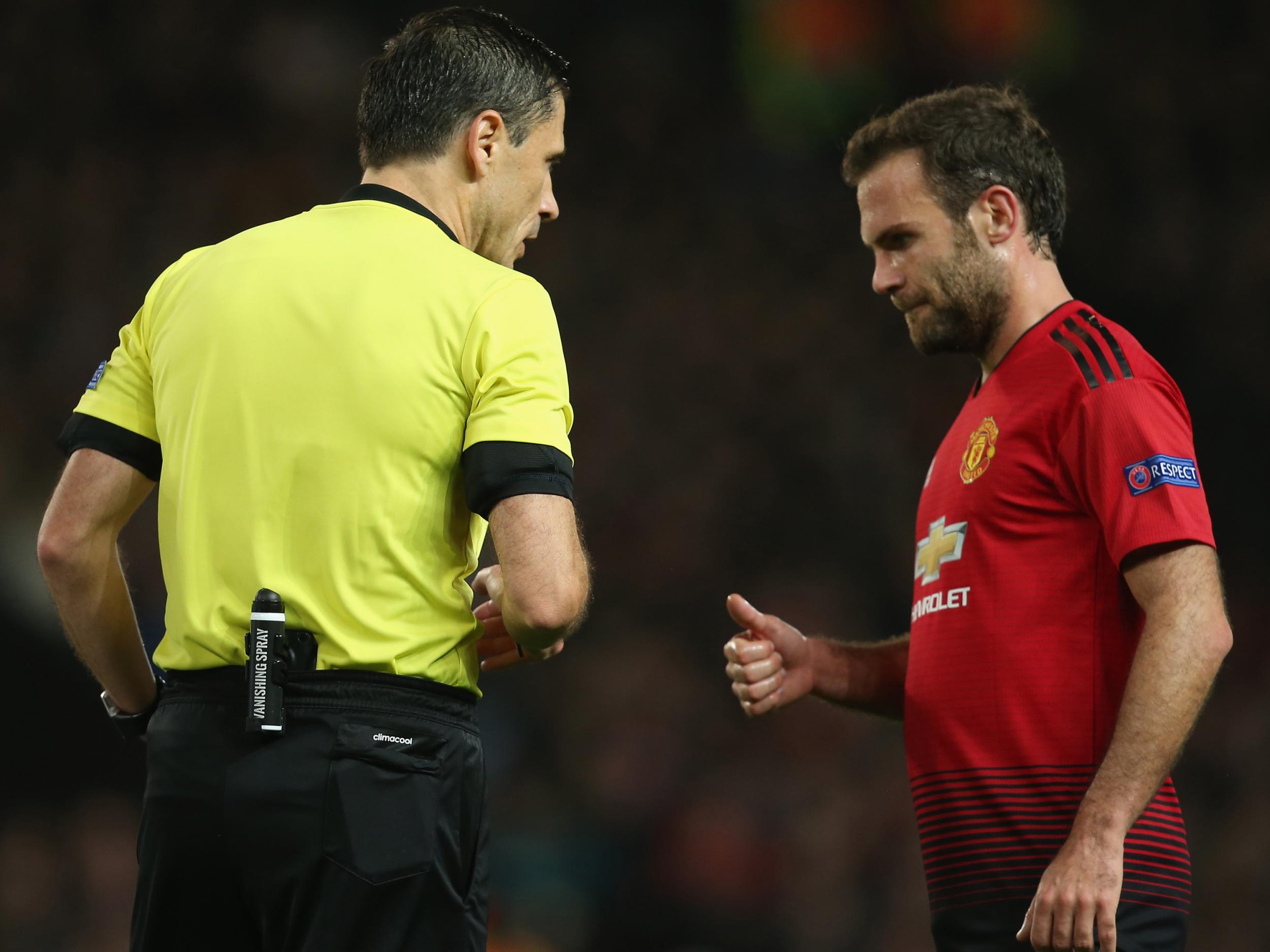 7/22

Juan Mata – 5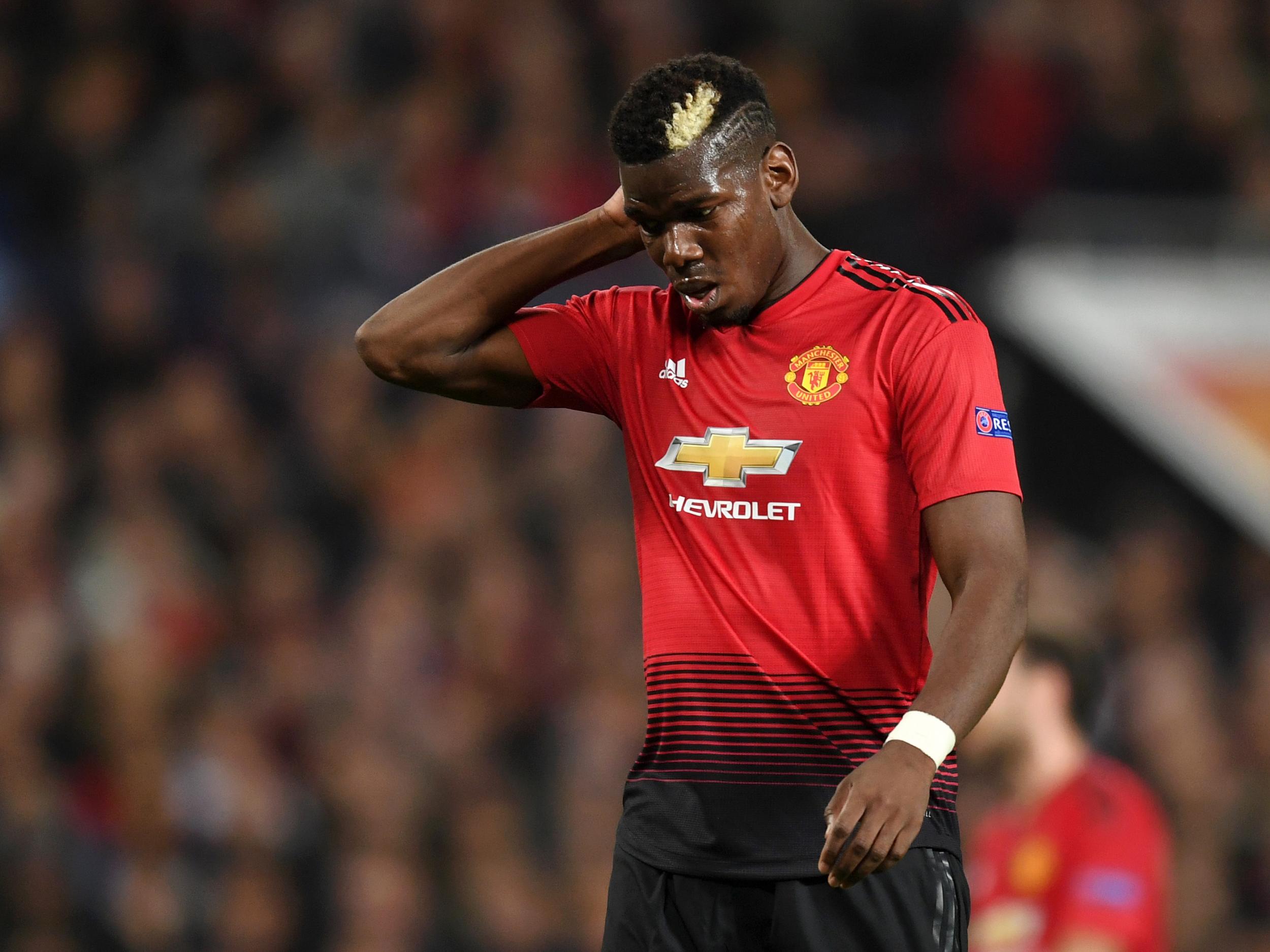 8/22

Paul Pogba – 6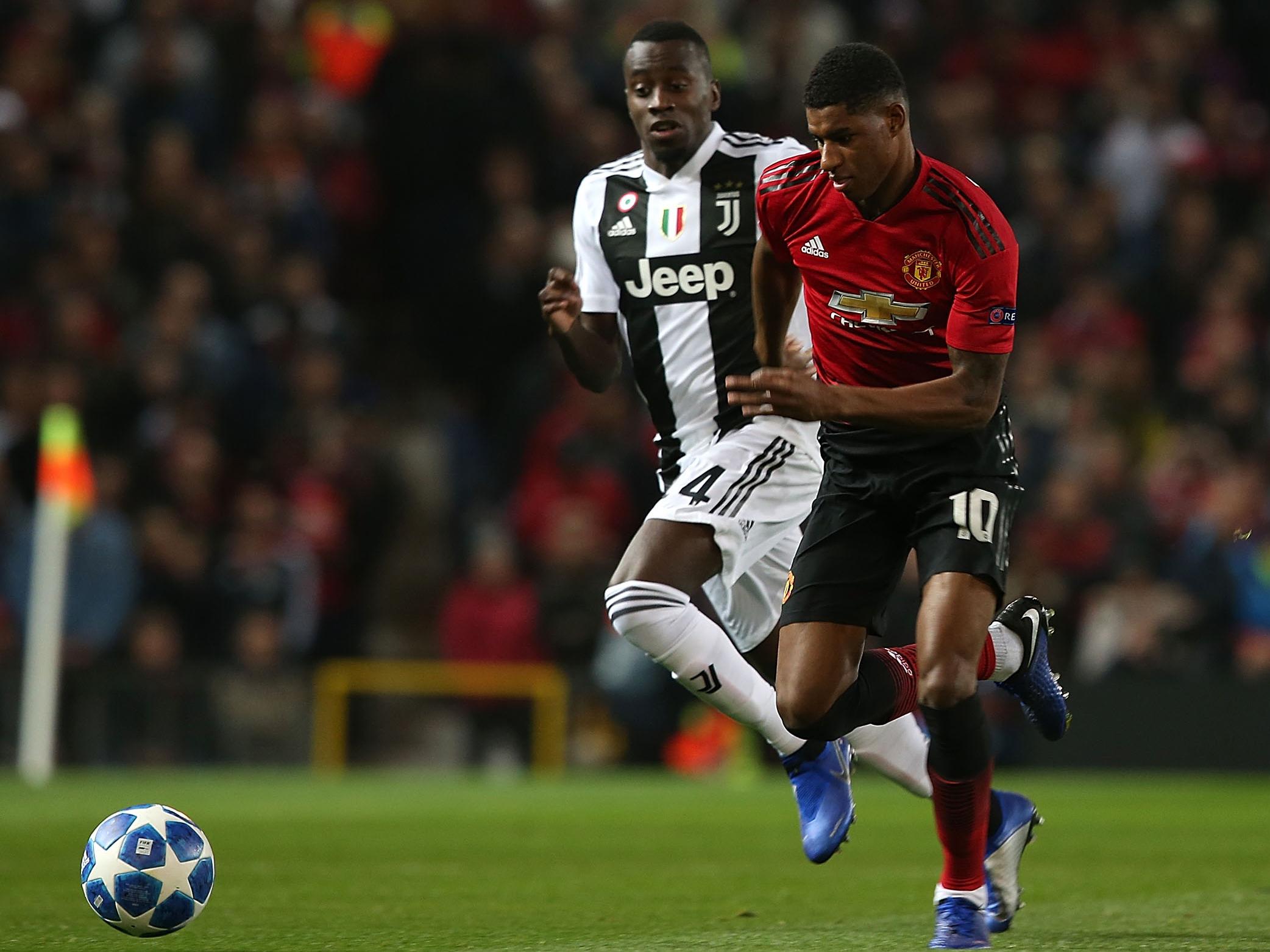 9/22

Marcus Rashford – 6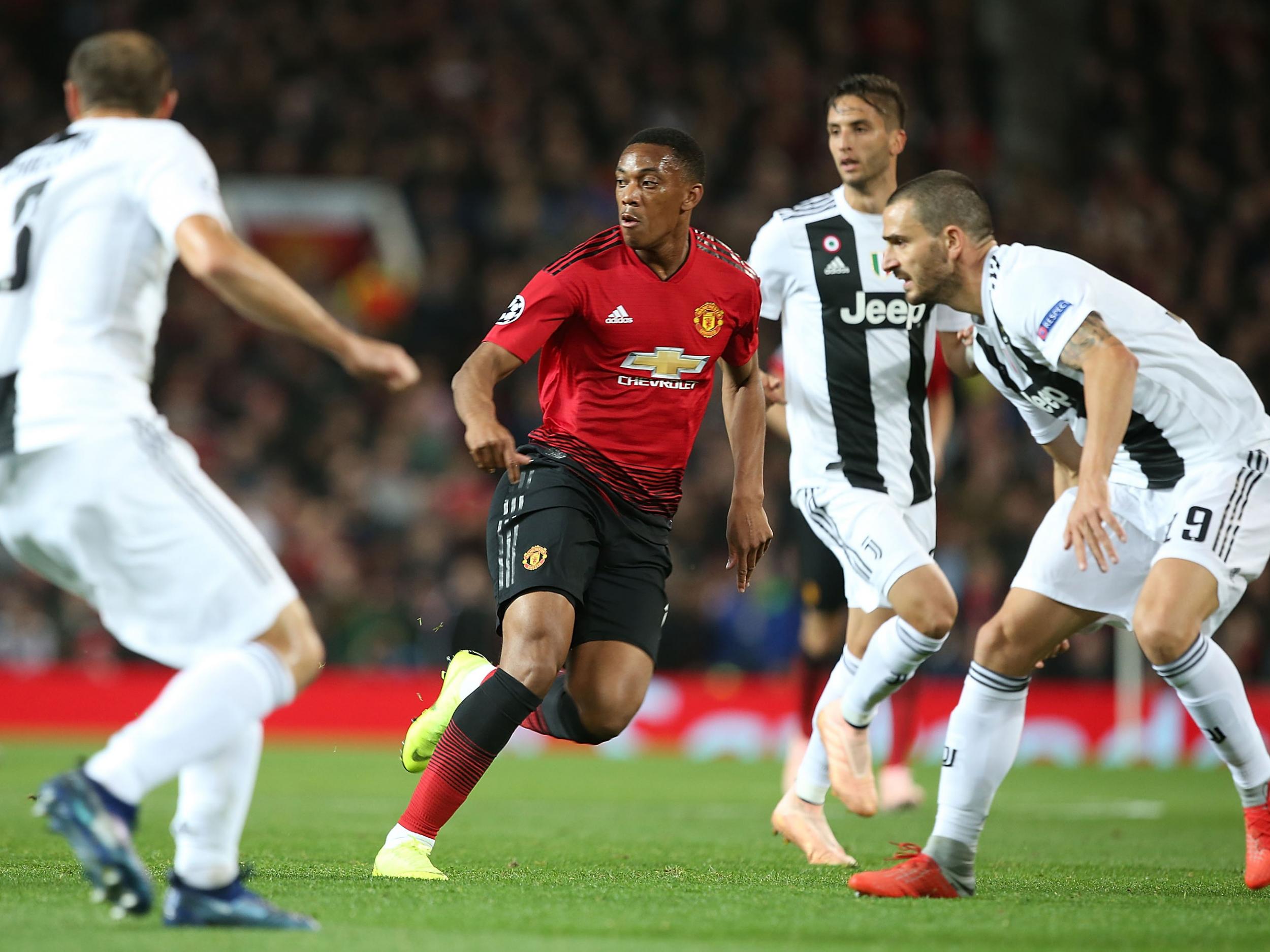 10/22

Anthony Martial – 6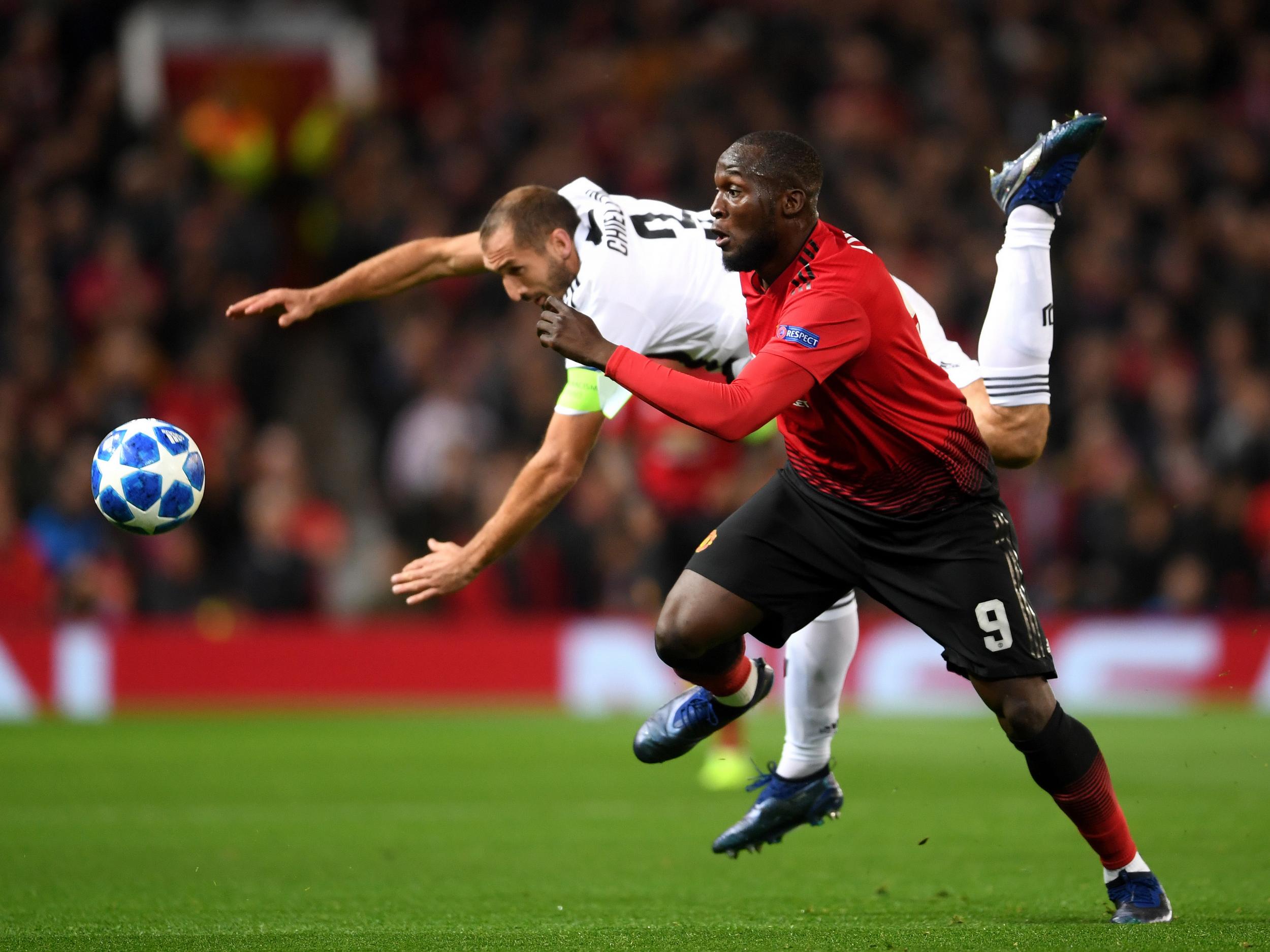 11/22

Romelu Lukaku – 5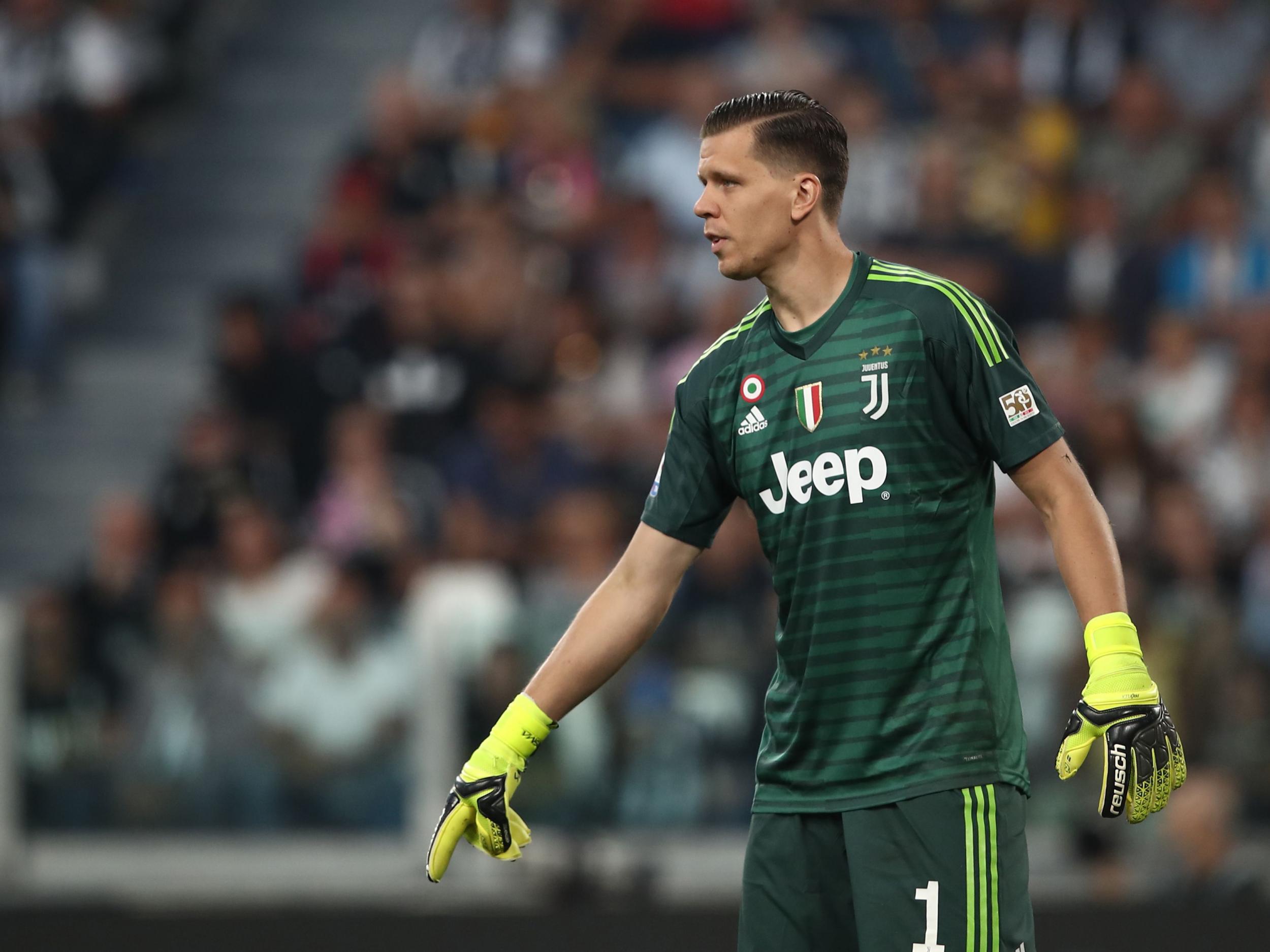 12/22

Wojciech Szczęsny – 6
13/22

Joao Cancelo – 6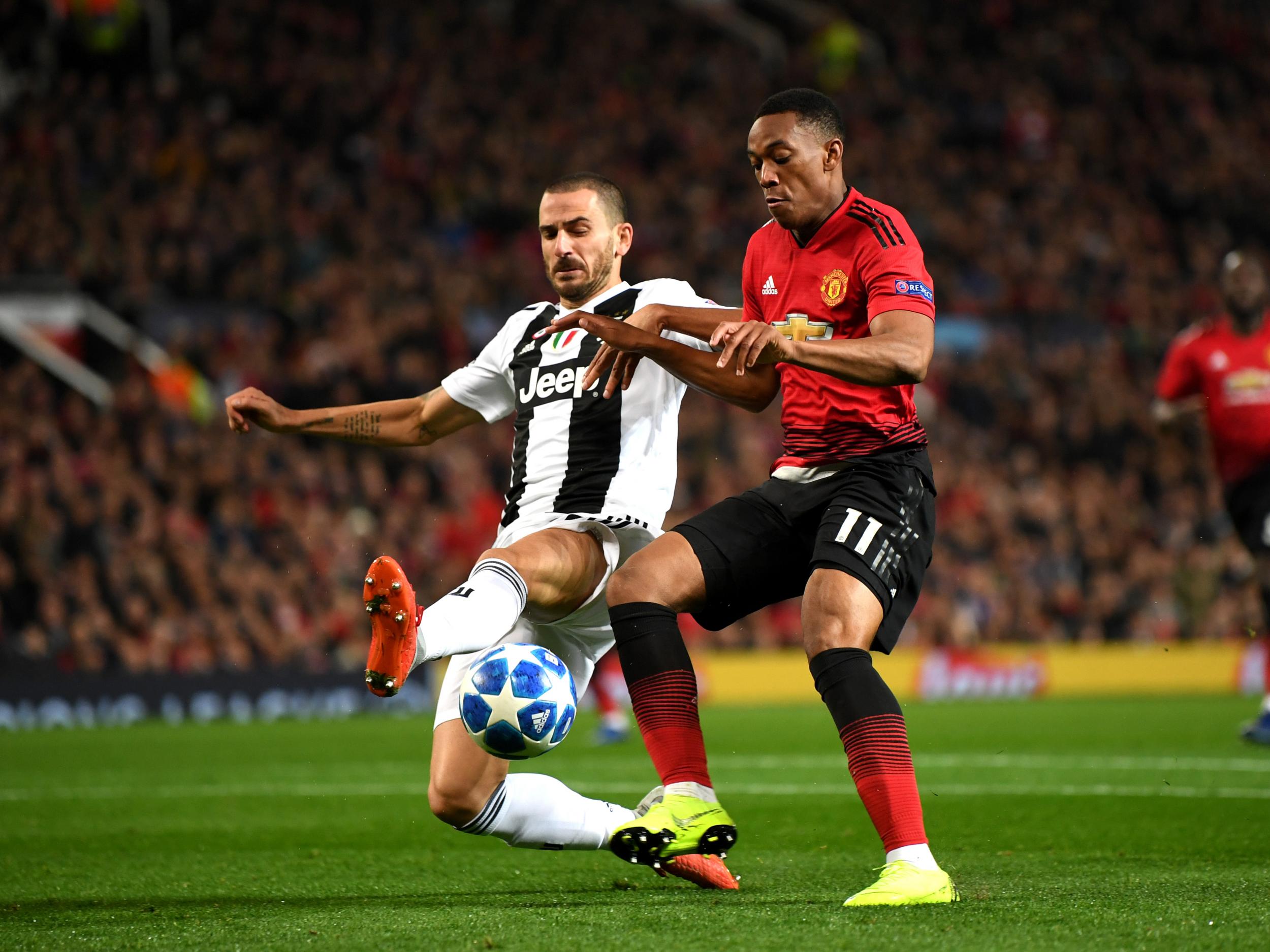 14/22

Leonardo Bonucci – 7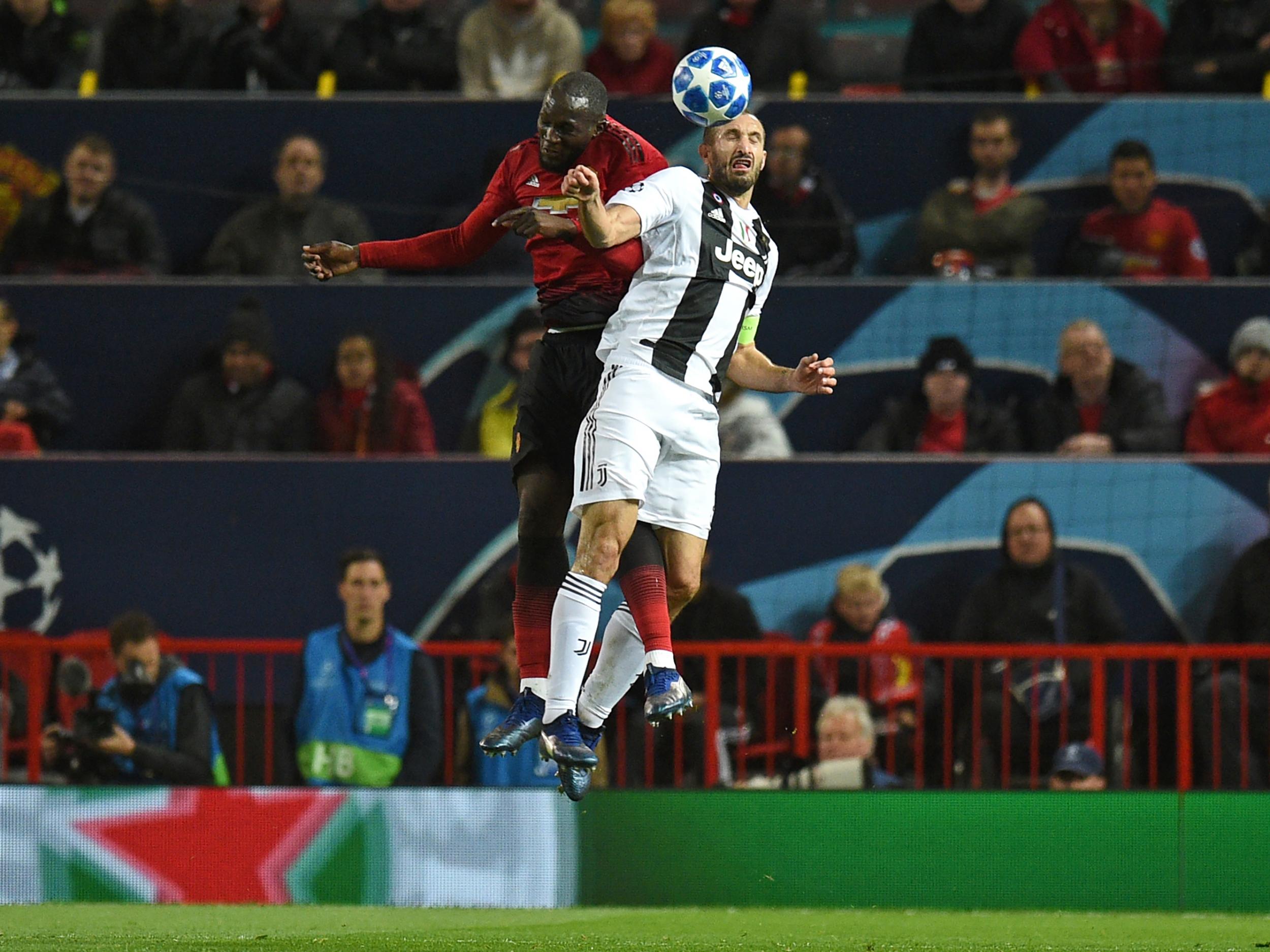 15/22

Giorgio Chiellini – 7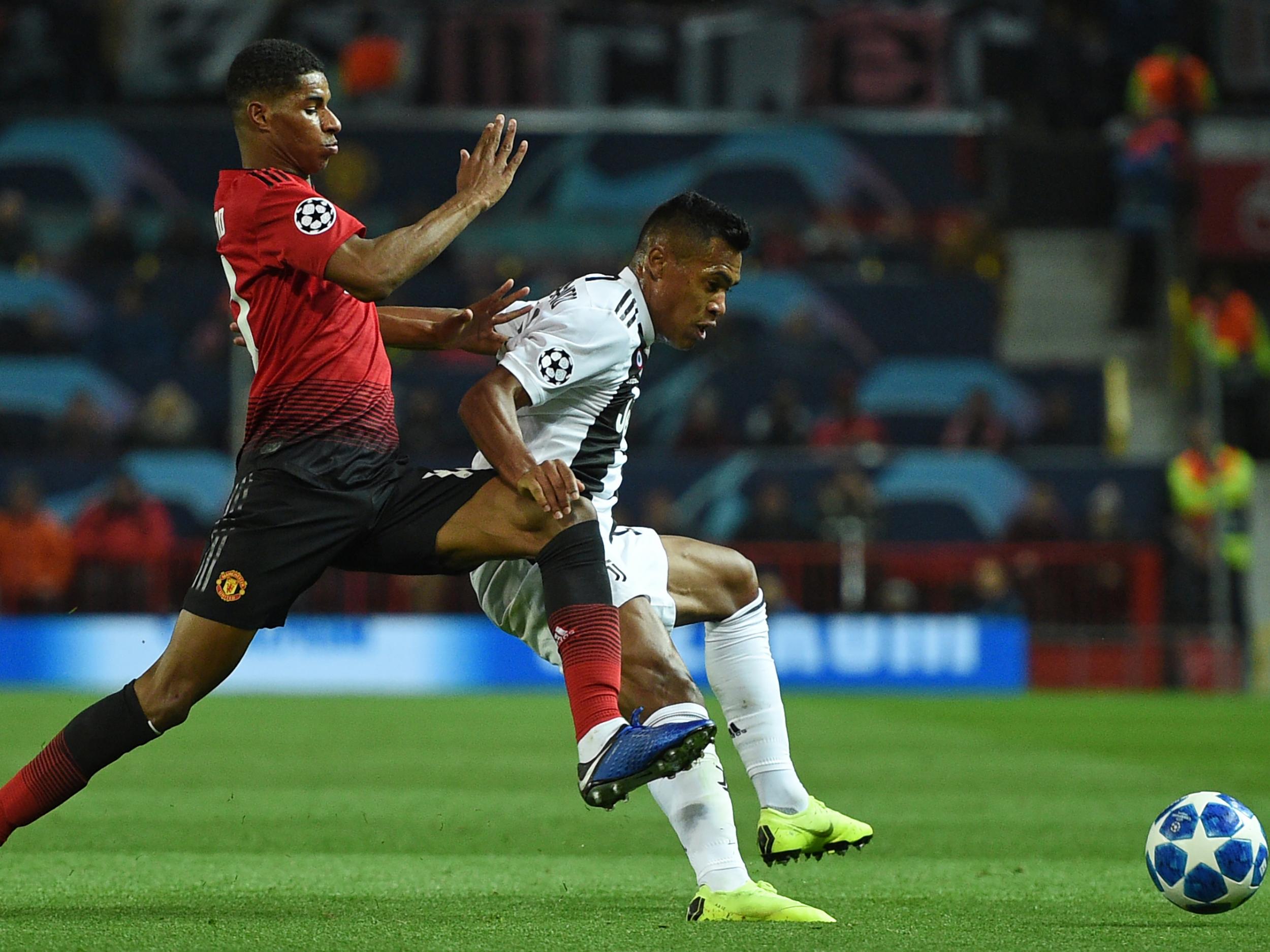 16/22

Alex Sandro – 6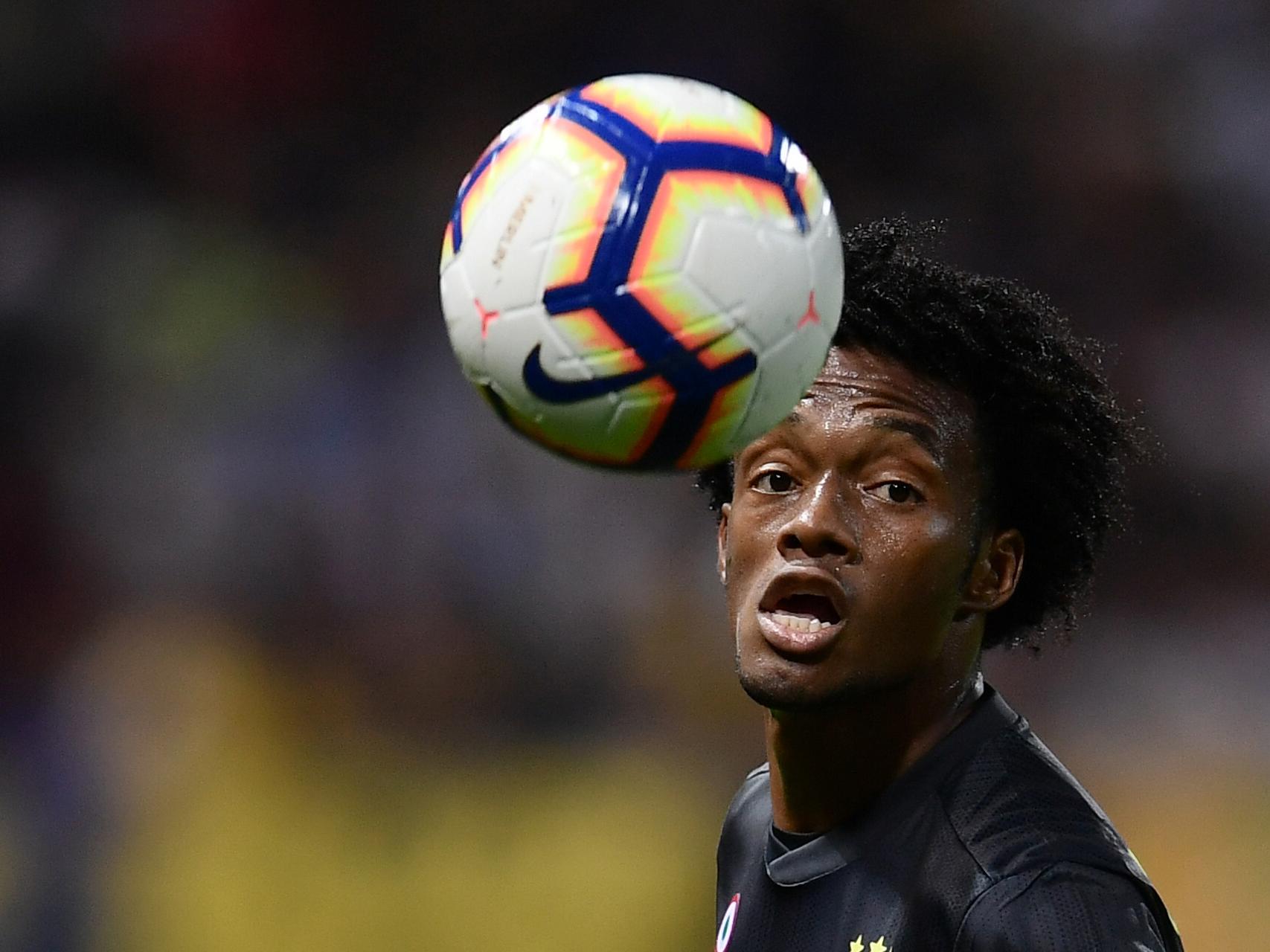 17/22

Juan Cuadrado – 6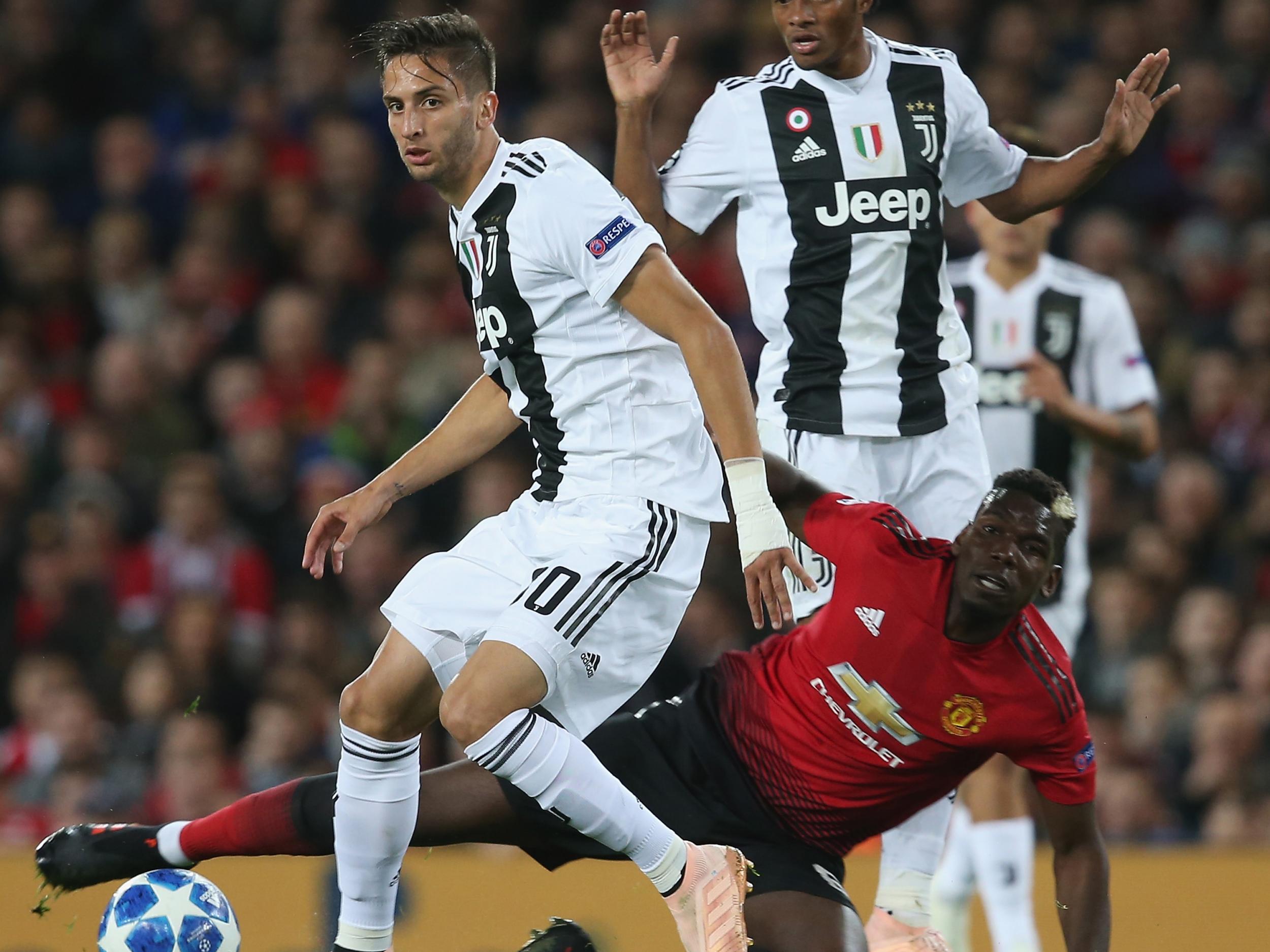 18/22

Rodrigo Bentancur – 6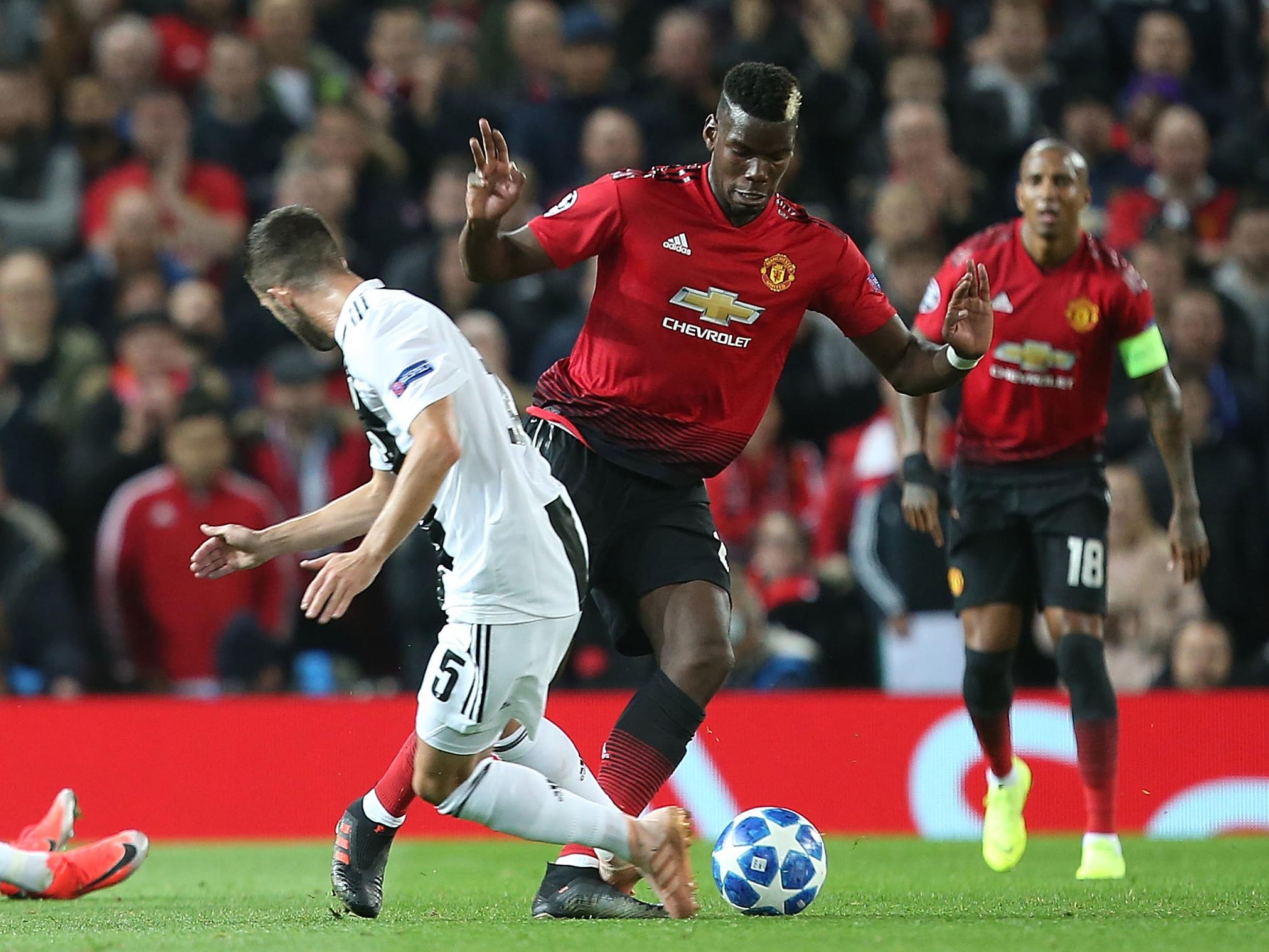 19/22

Miralem Pjanic – 6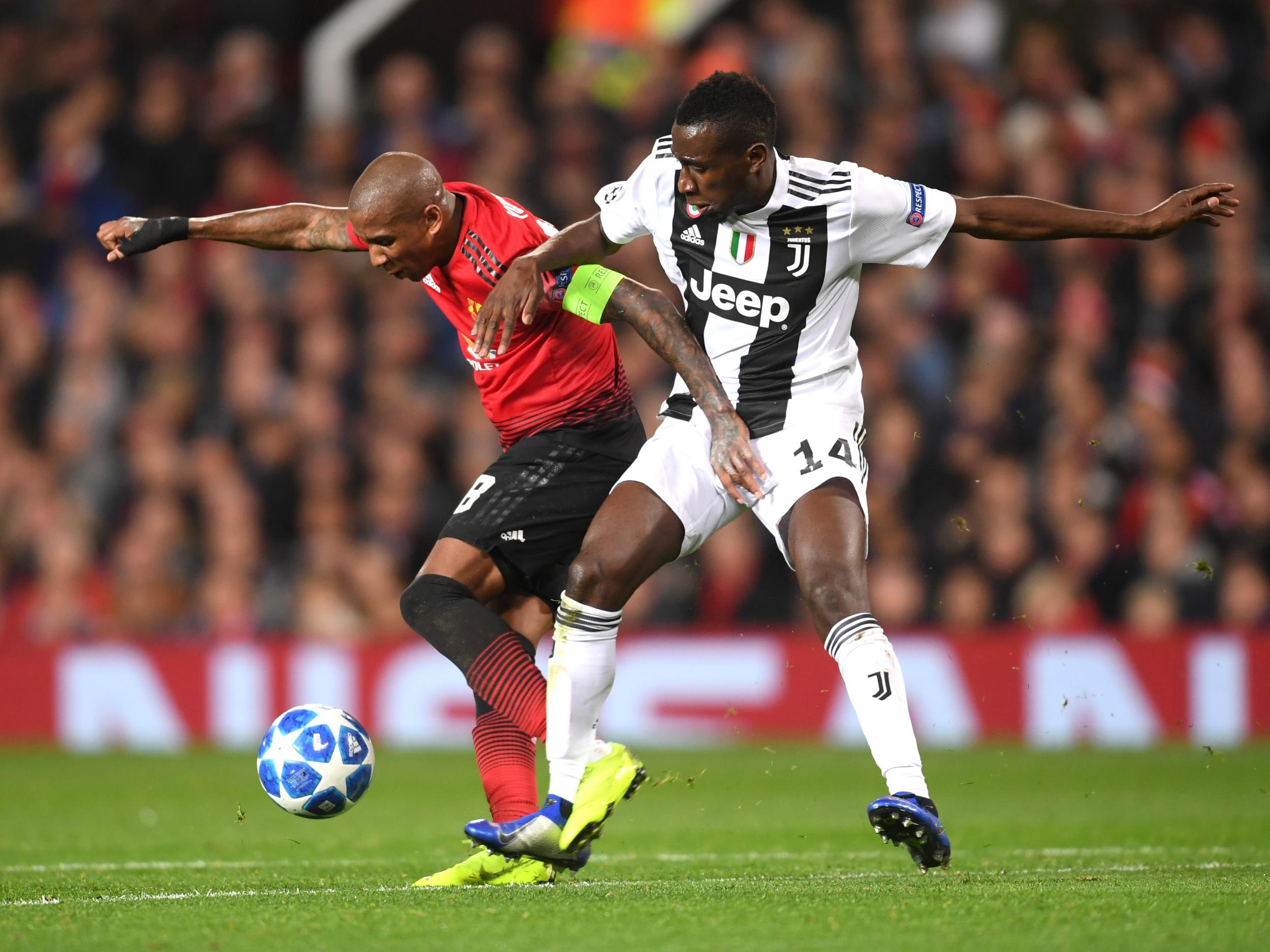 20/22

Blaise Matuidi – 6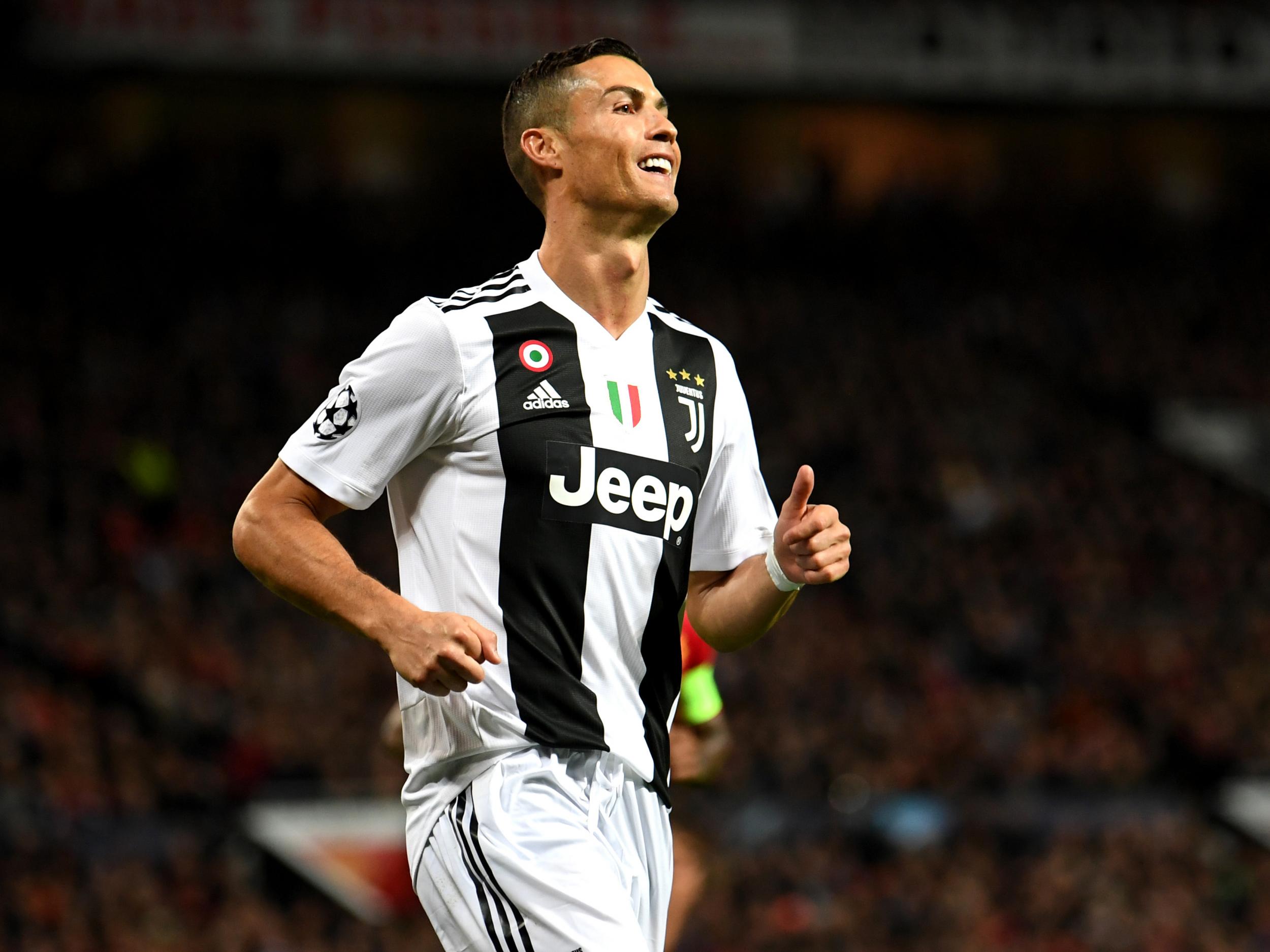 21/22

Cristiano Ronaldo – 7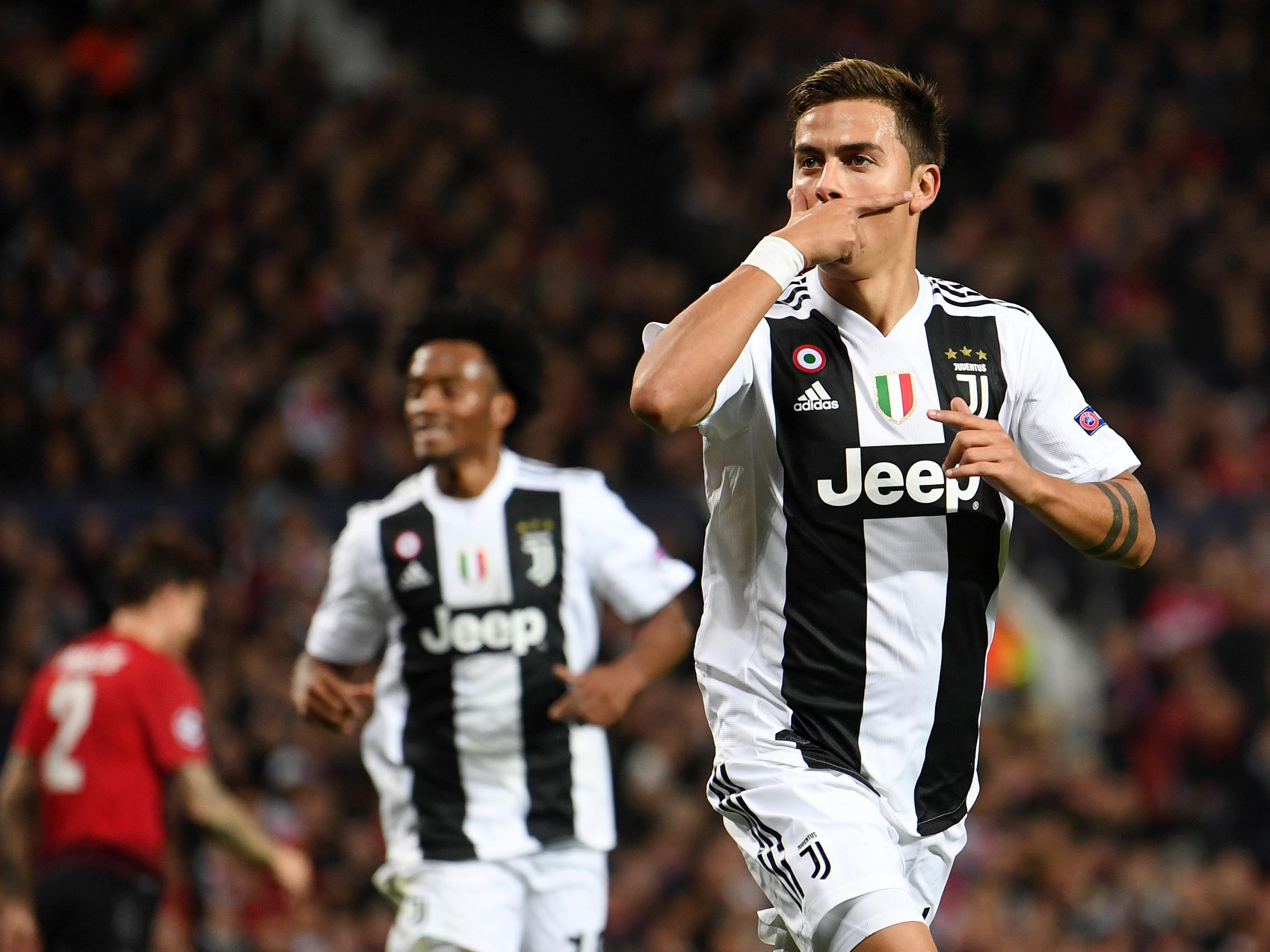 22/22

Paulo Dybala – 8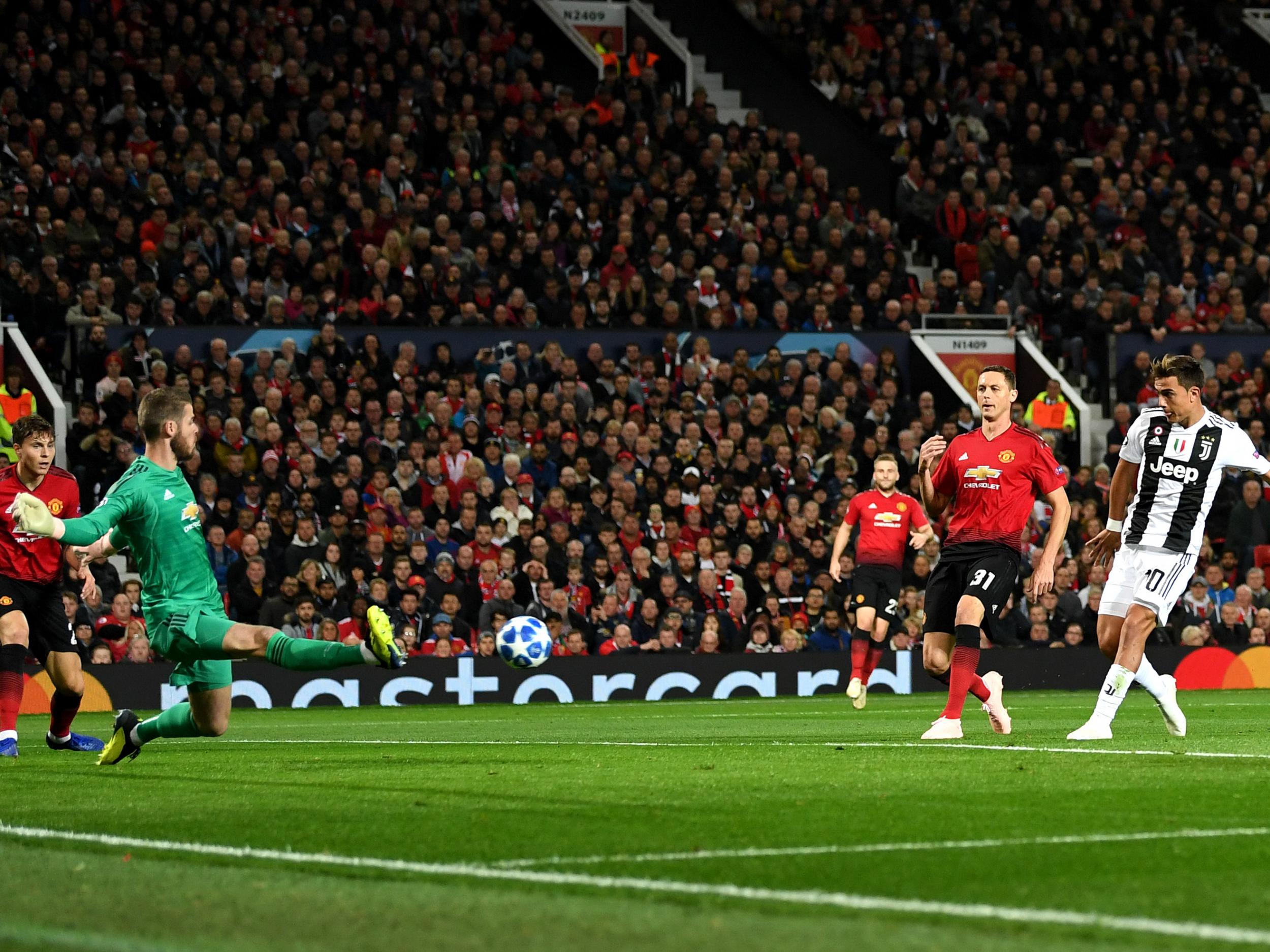 1/22

David De Gea – 7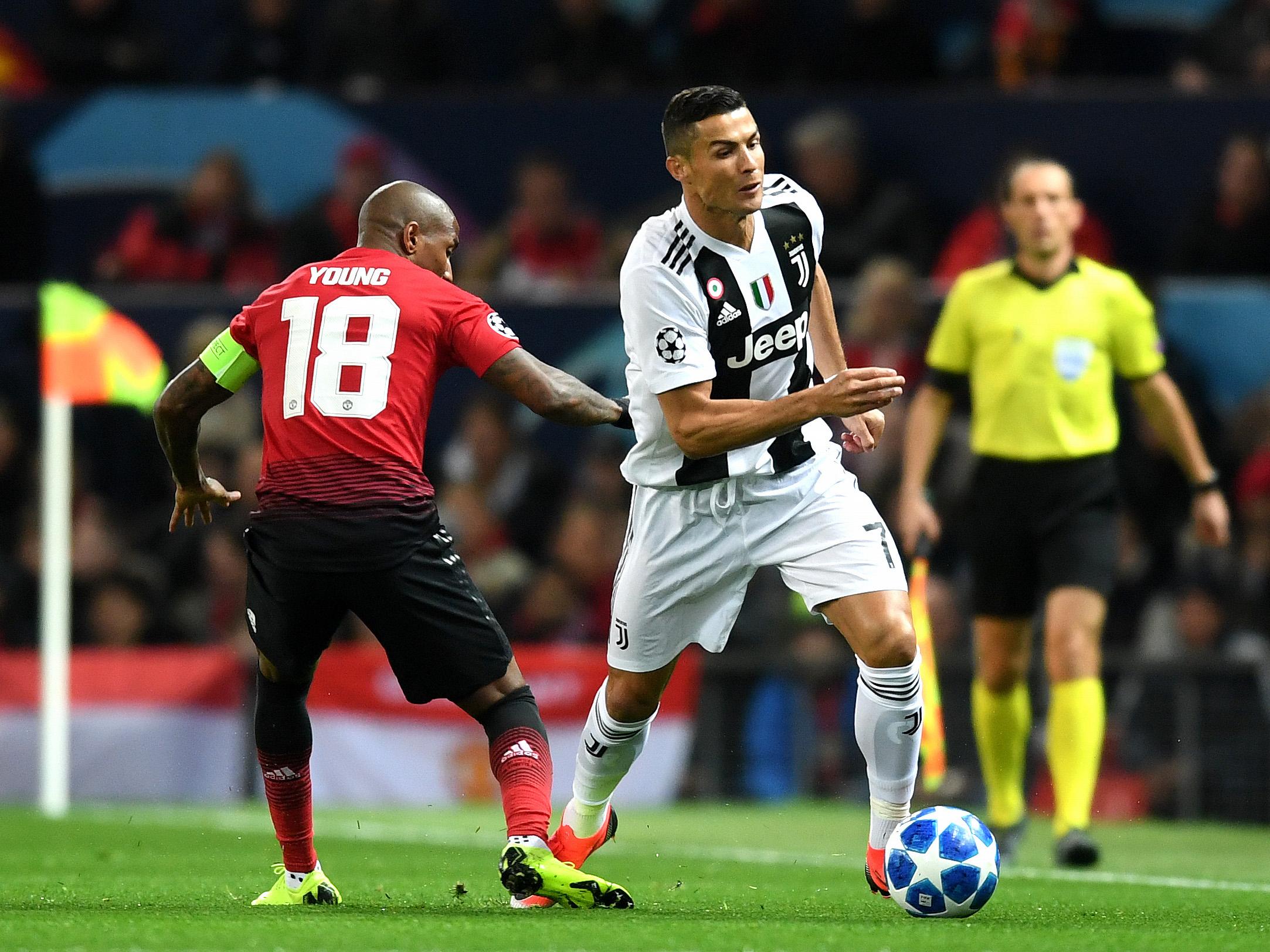 2/22

Ashley Young – 6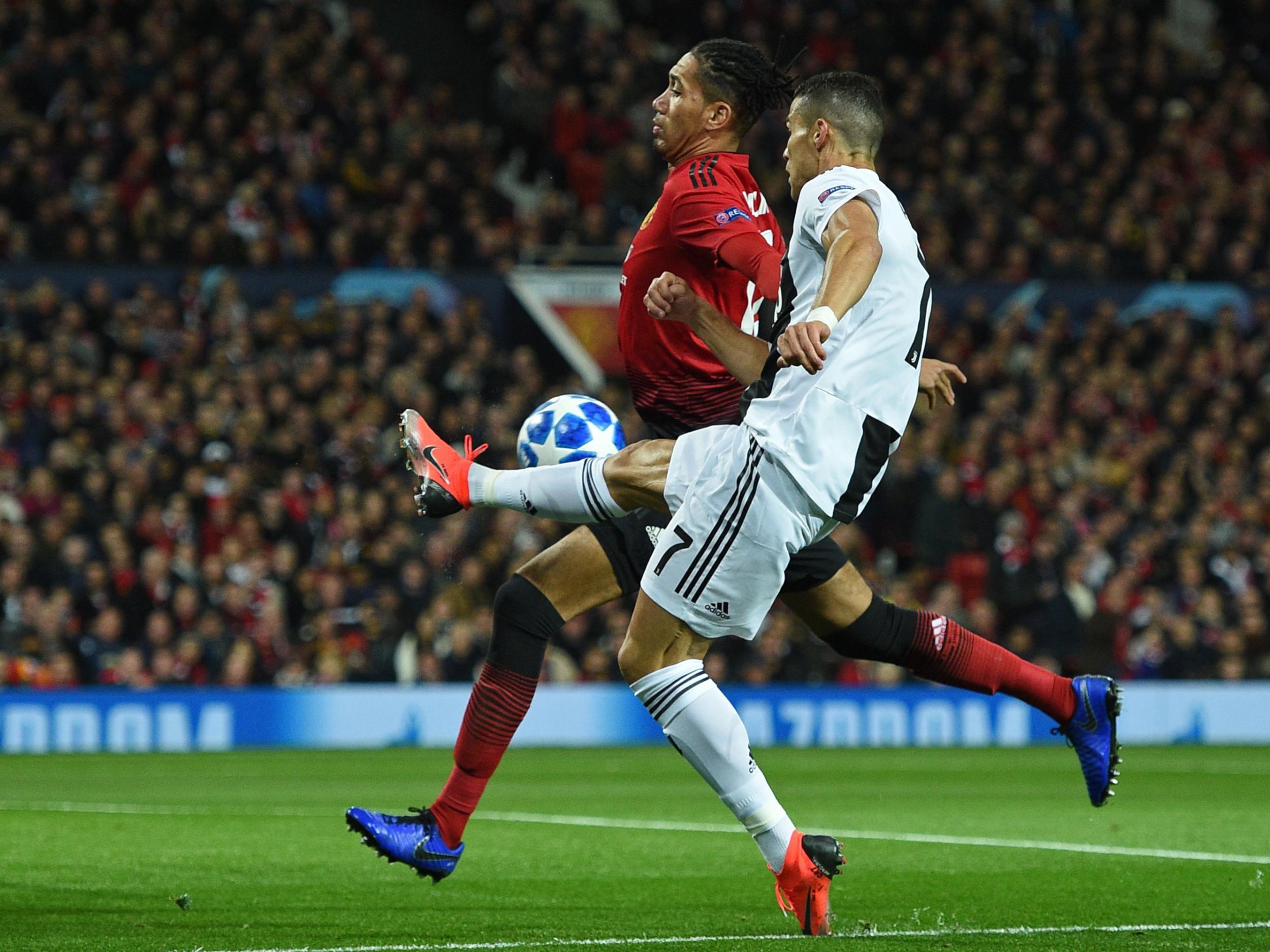 3/22

Chris Smalling – 5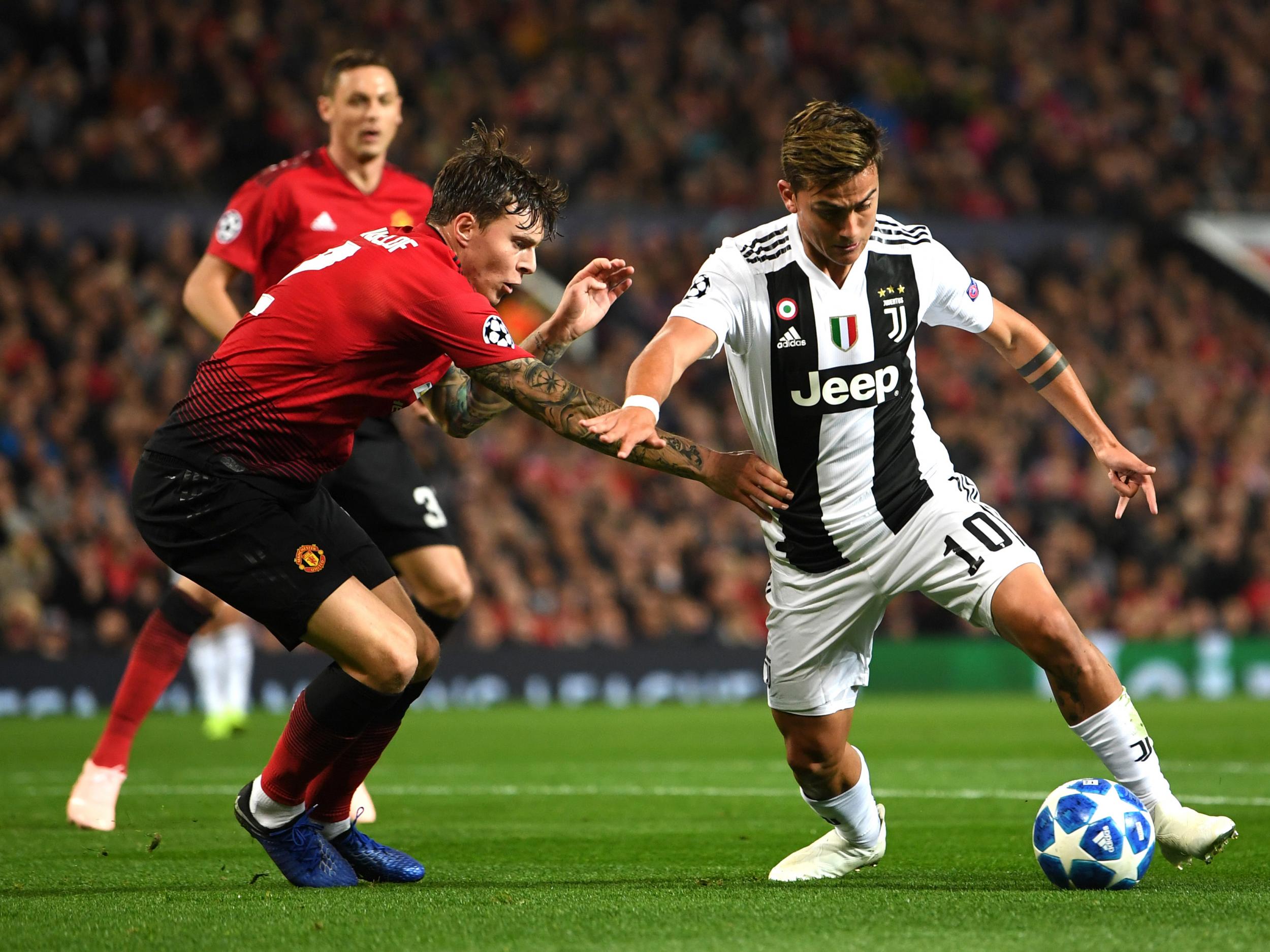 4/22

Victor Lindelof – 7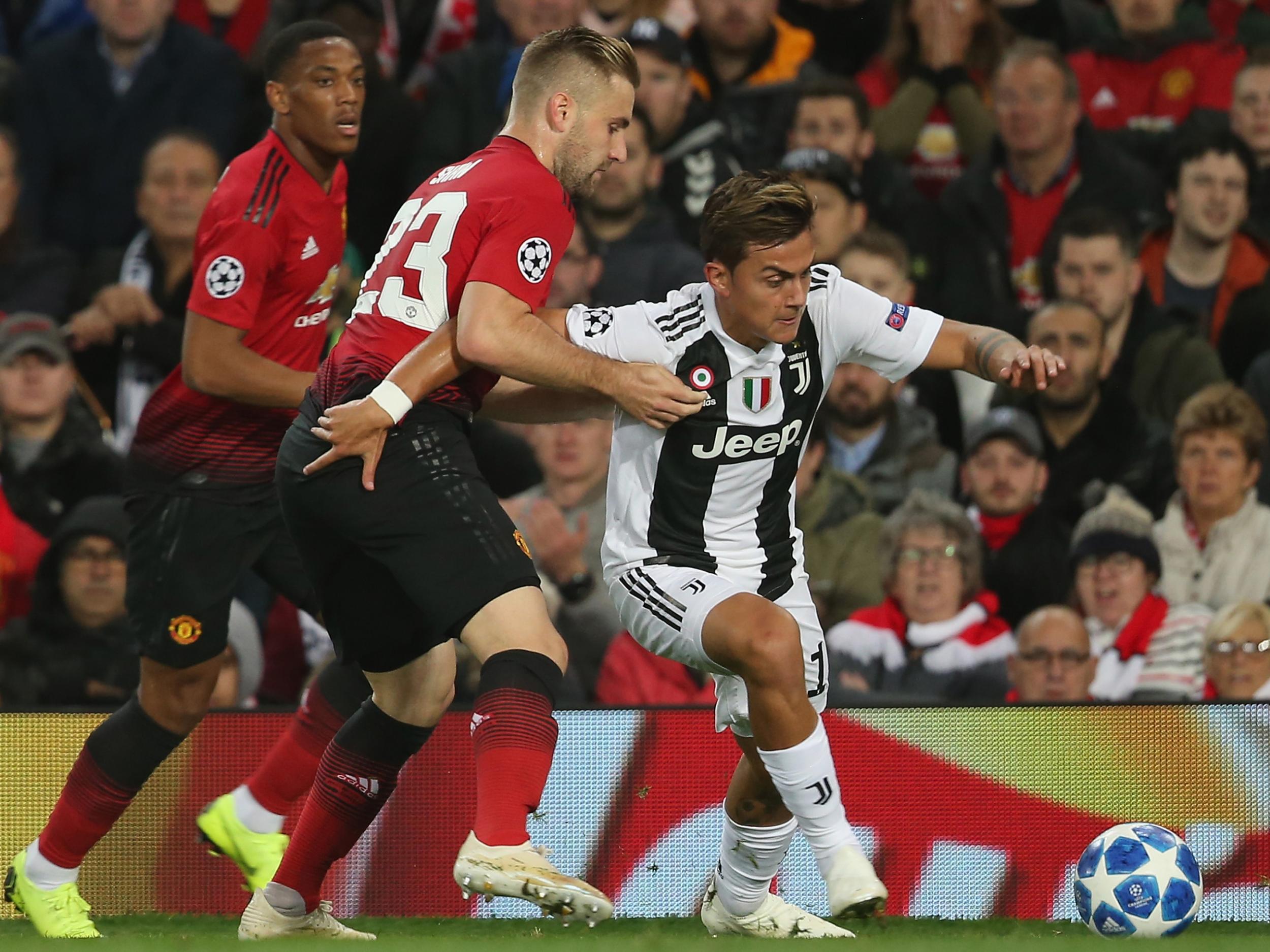 5/22

Luke Shaw – 6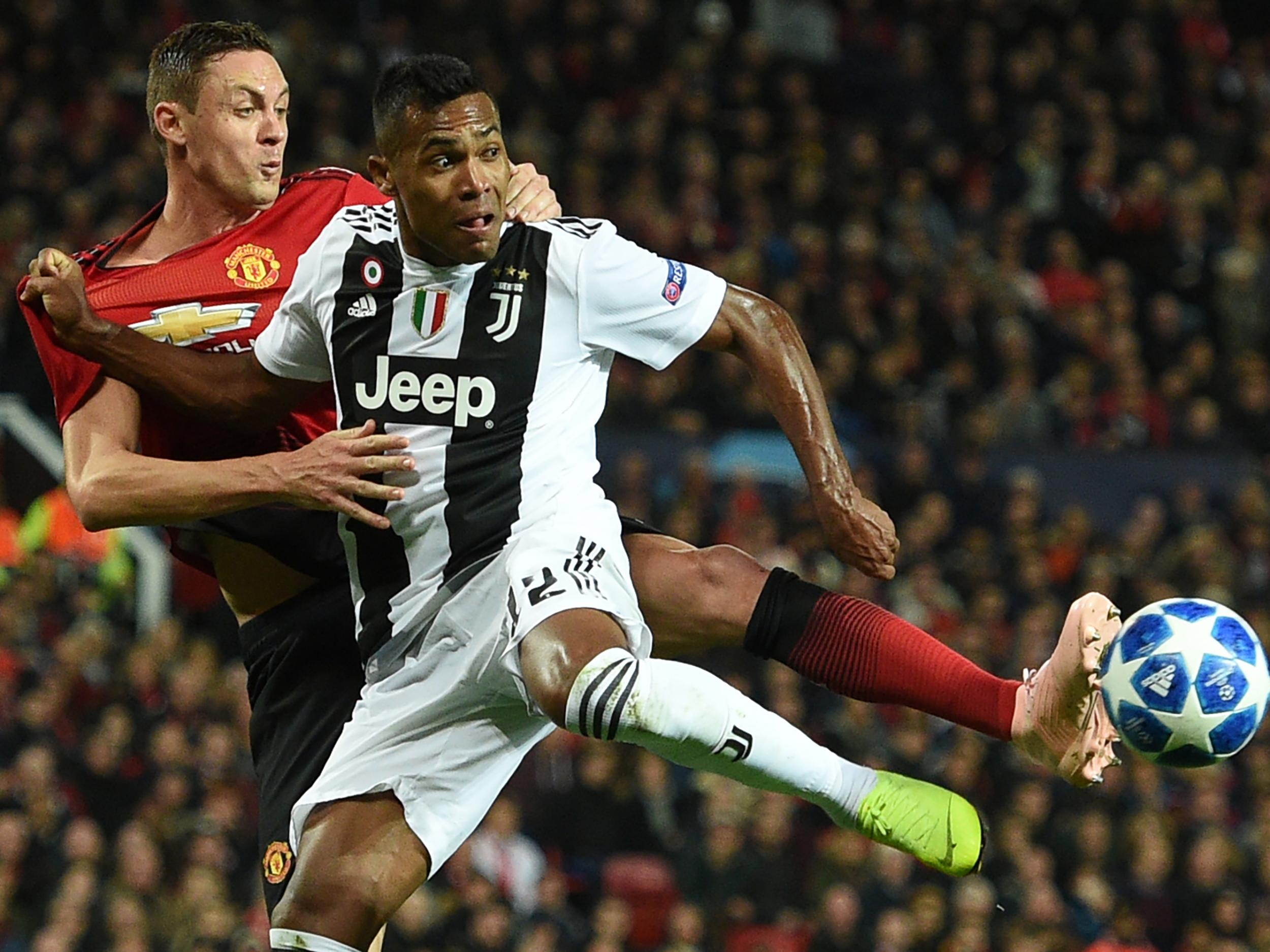 6/22

Nemanja Matic – 5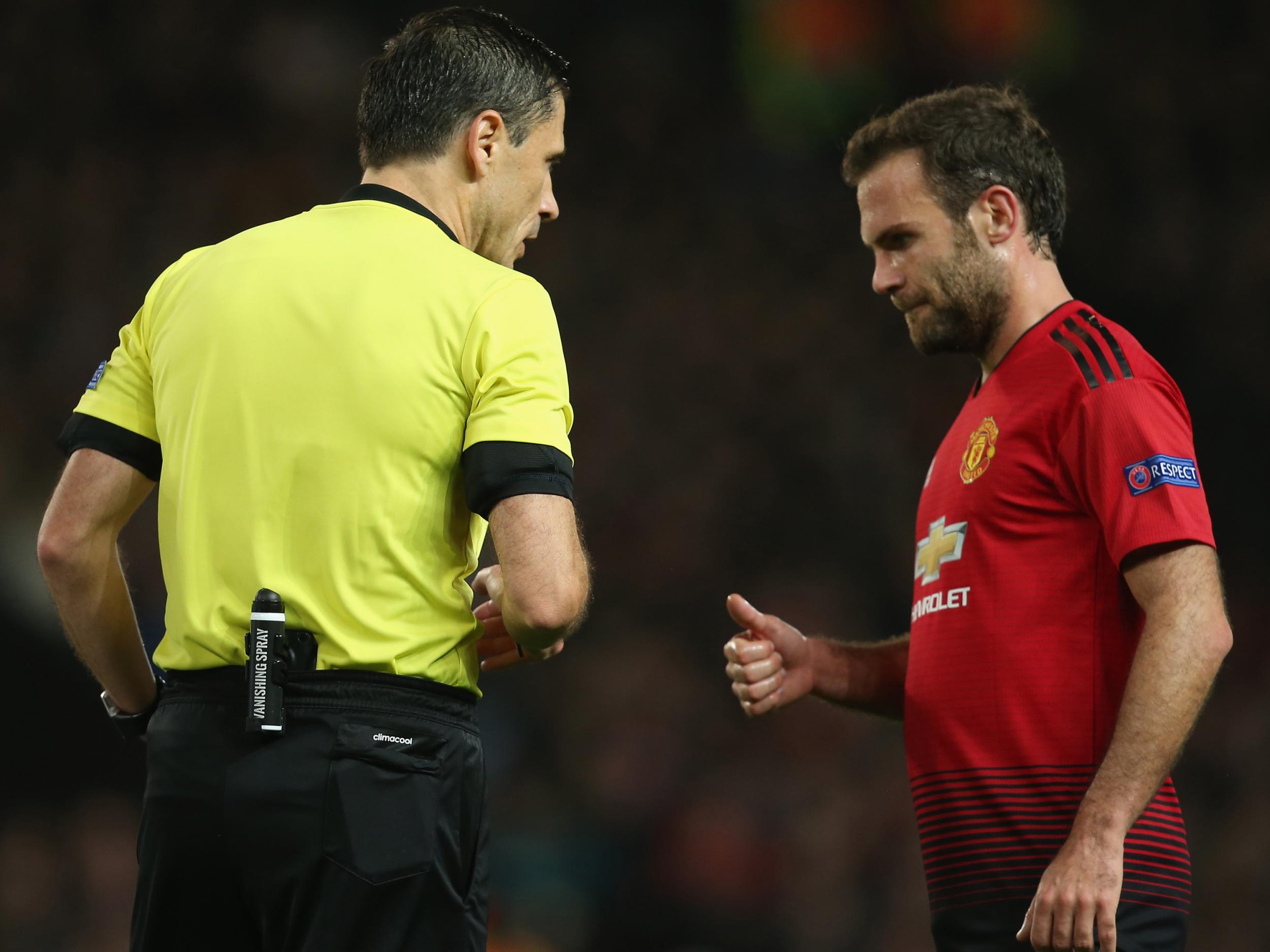 7/22

Juan Mata – 5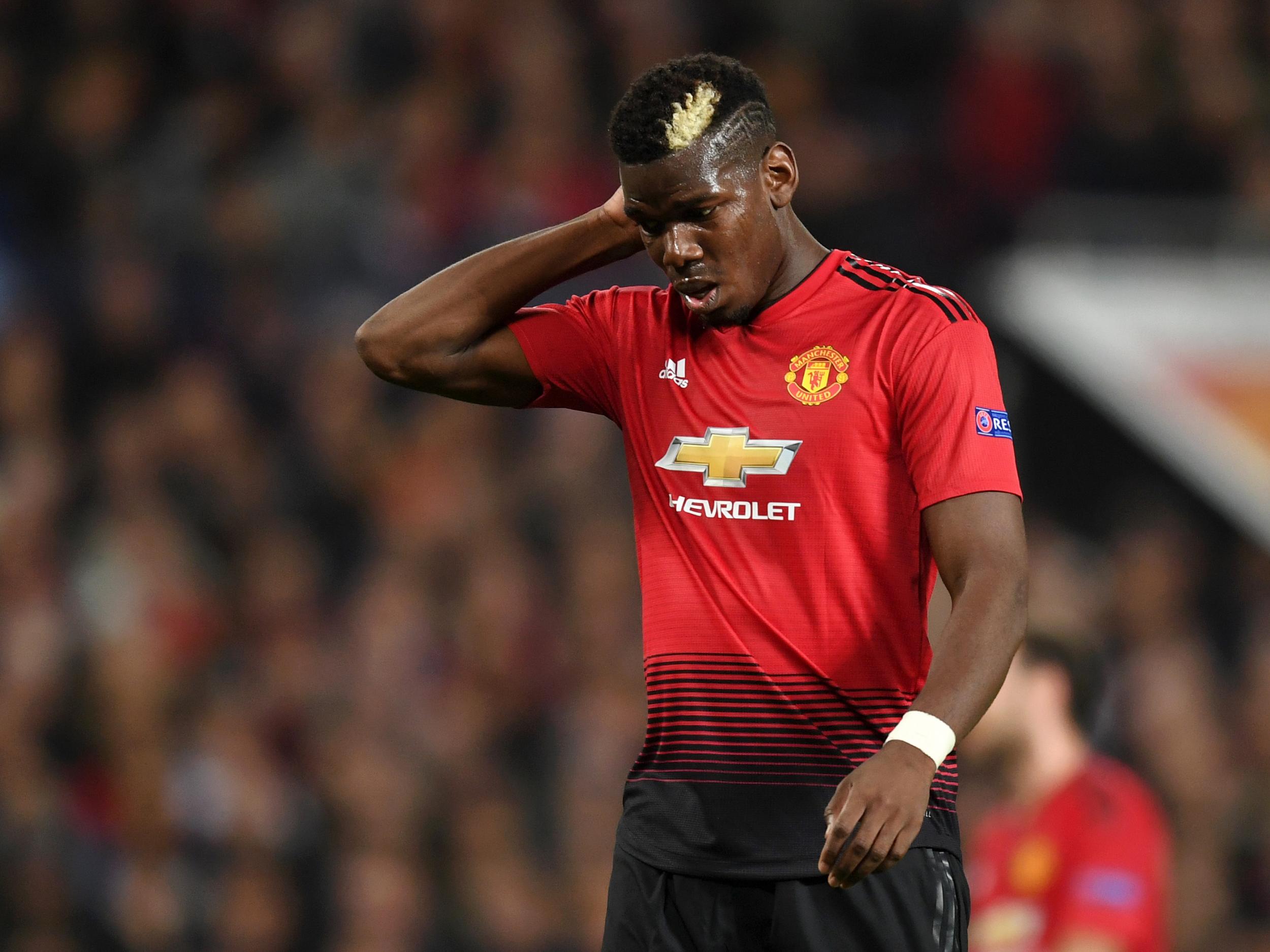 8/22

Paul Pogba – 6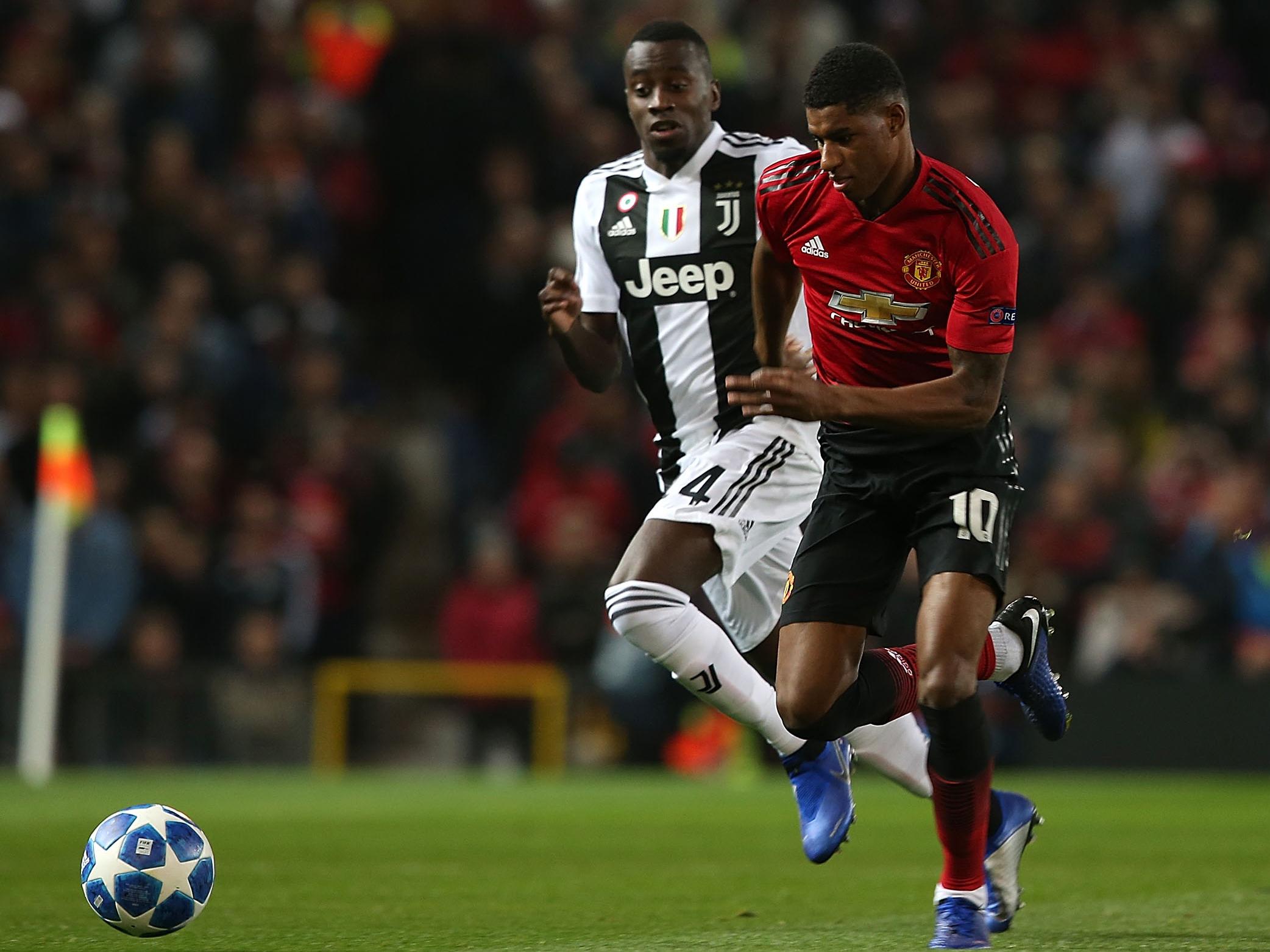 9/22

Marcus Rashford – 6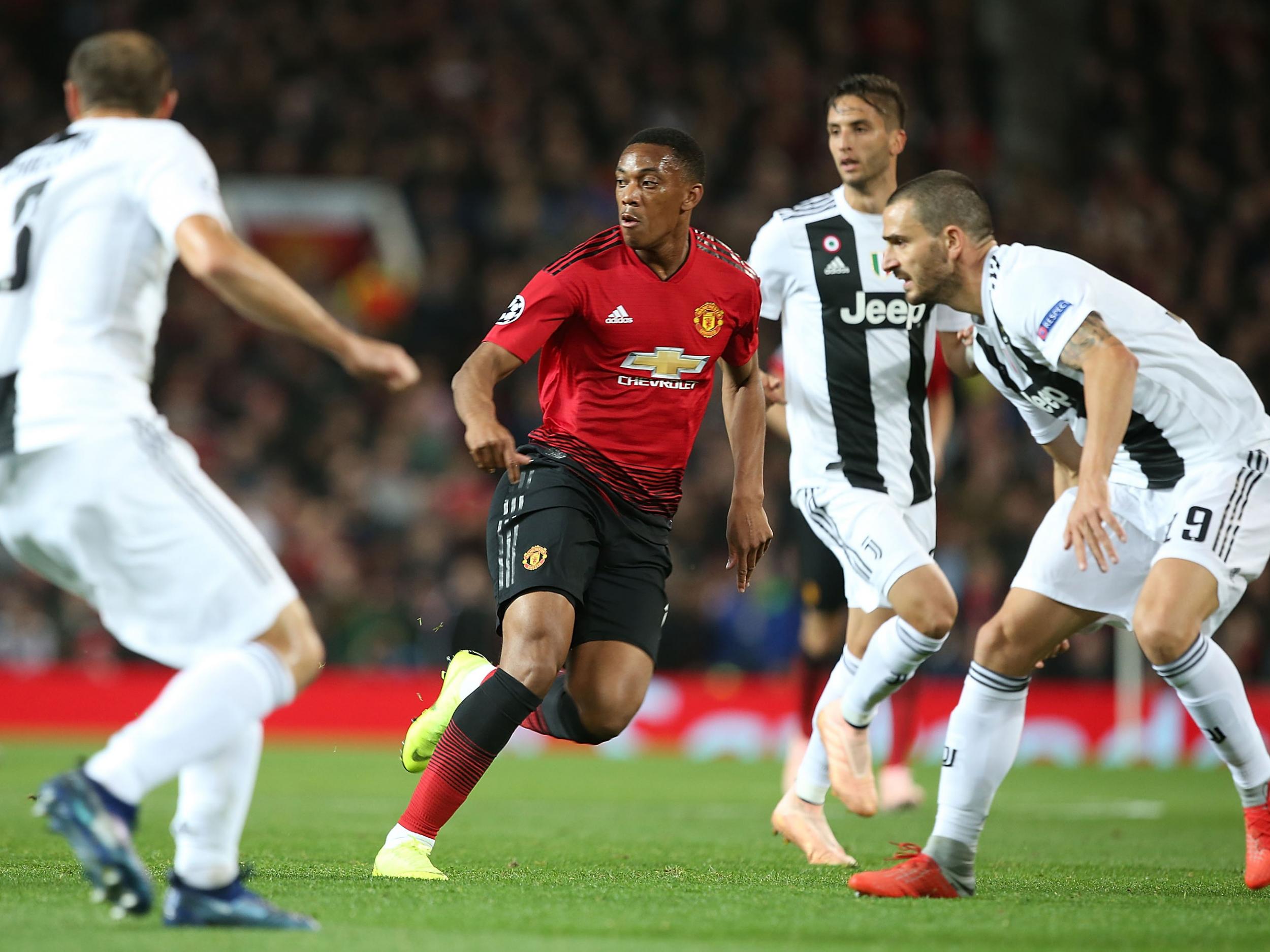 10/22

Anthony Martial – 6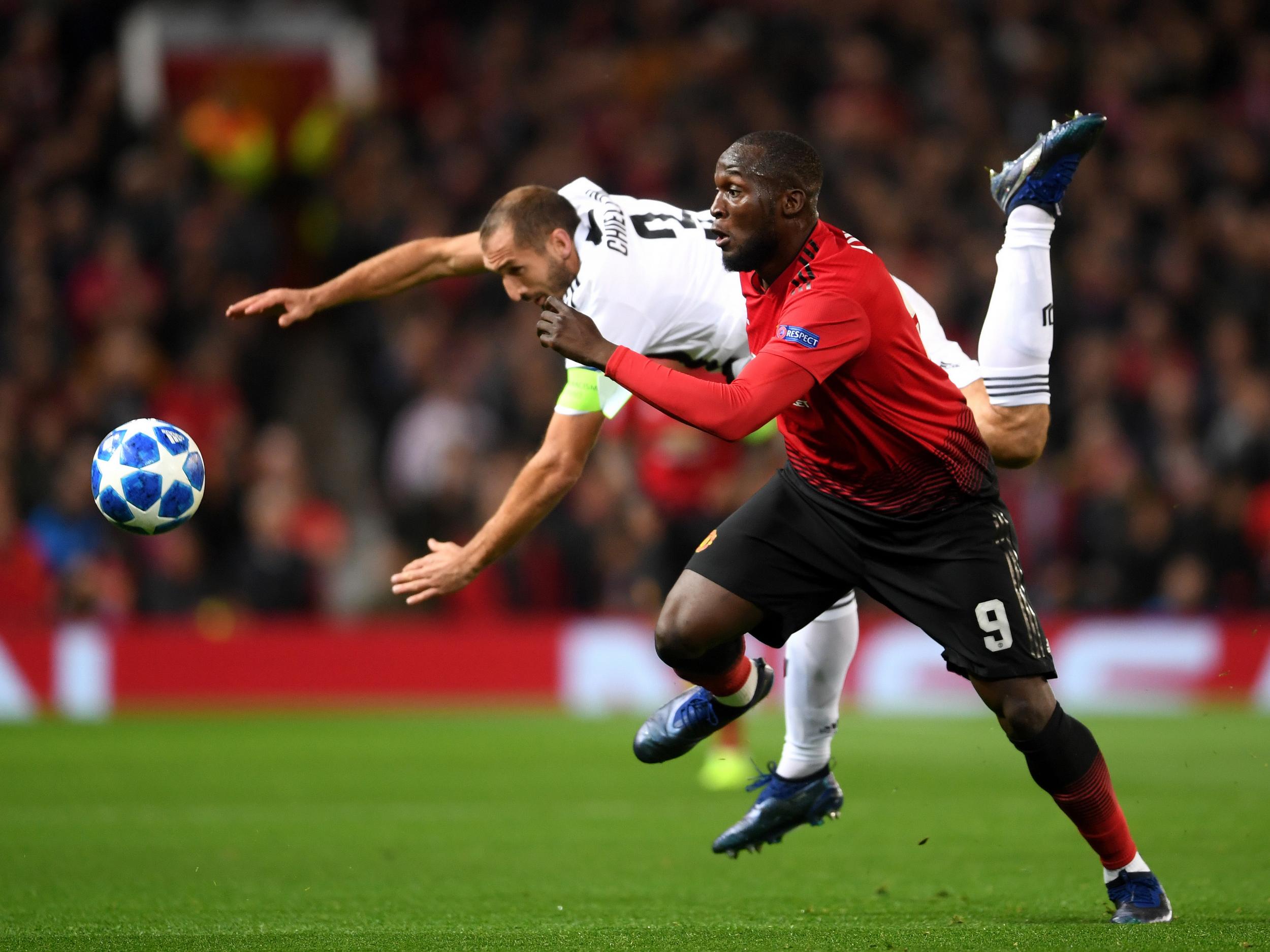 11/22

Romelu Lukaku – 5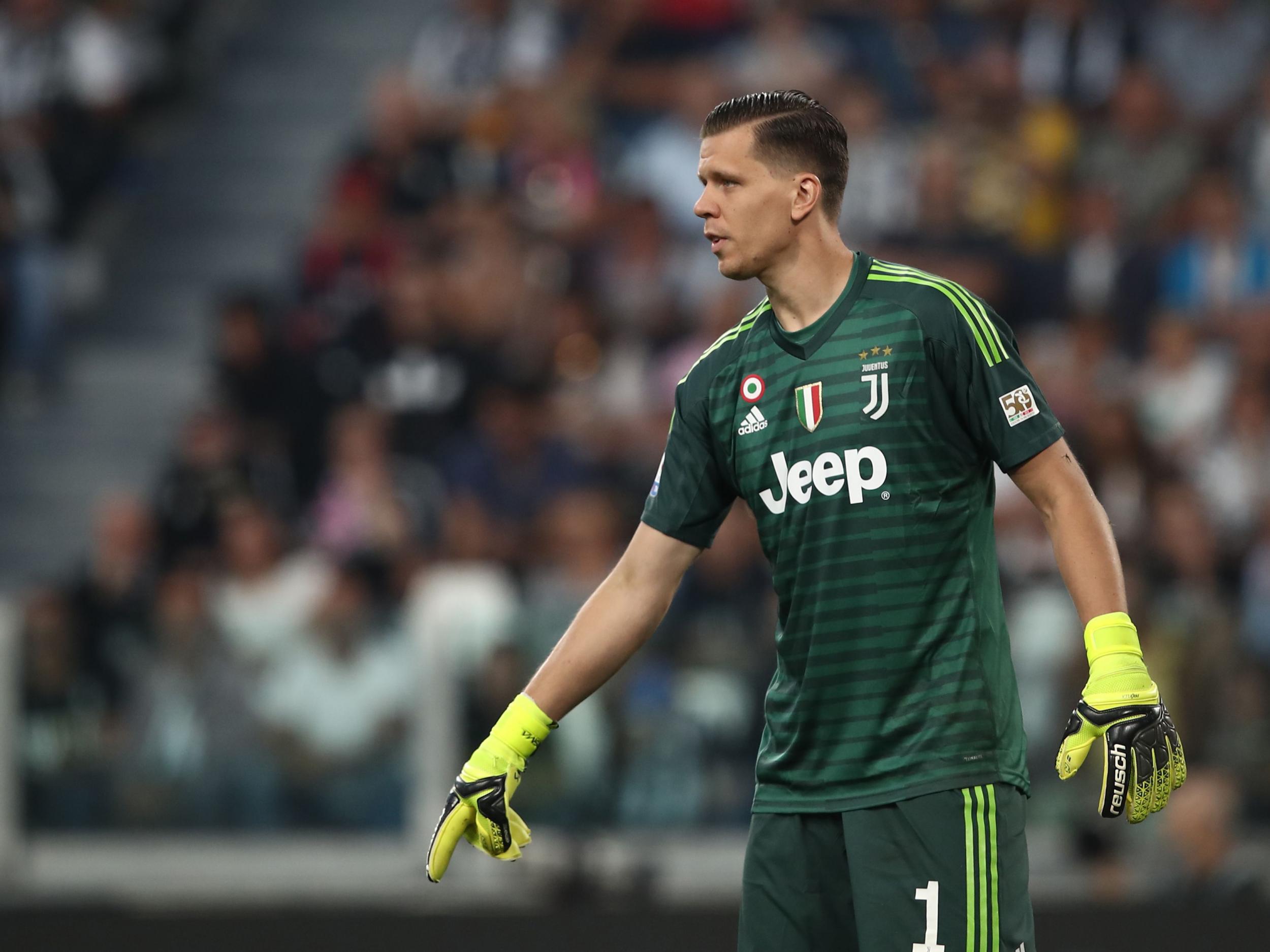 12/22

Wojciech Szczęsny – 6
13/22

Joao Cancelo – 6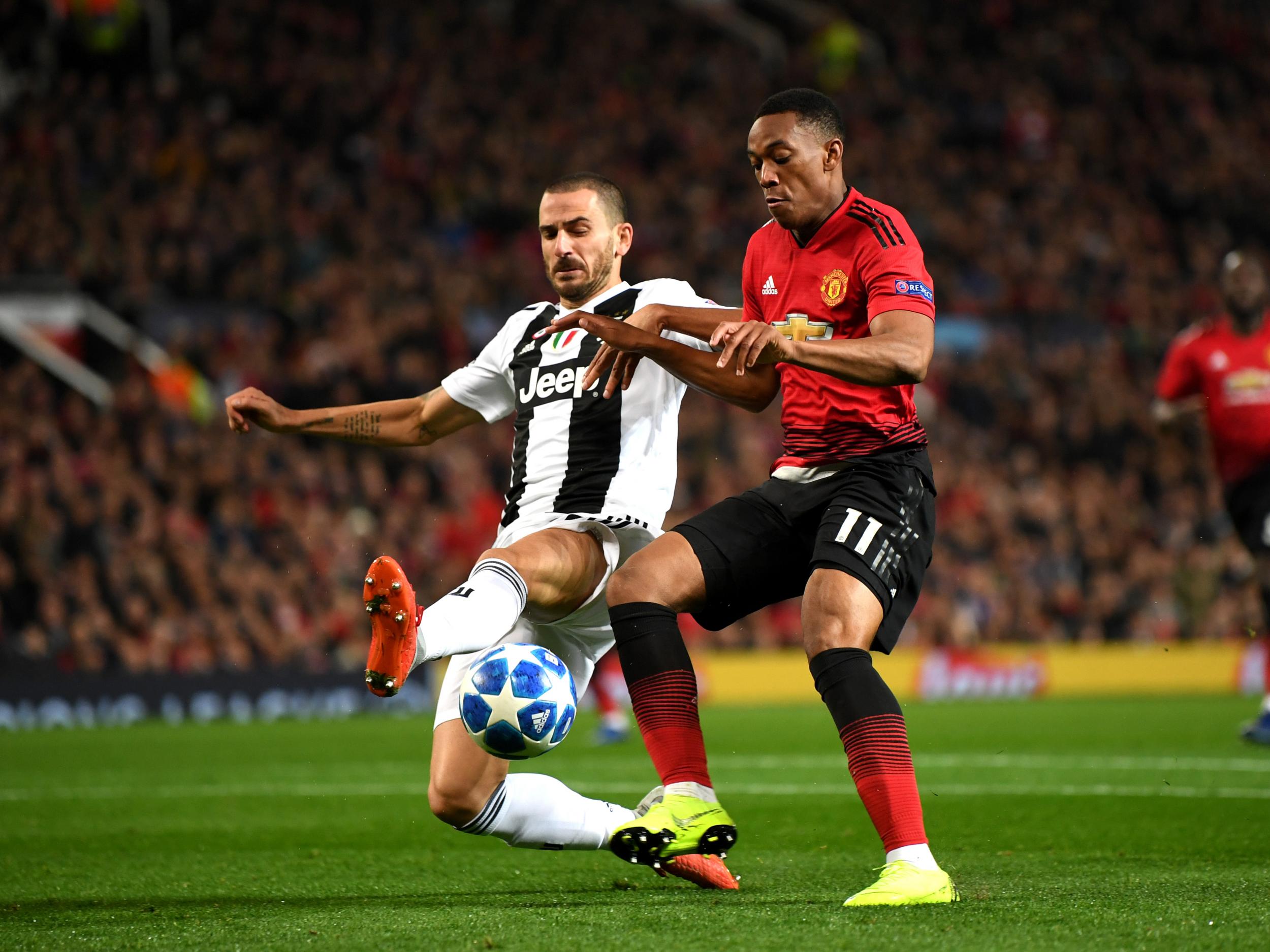 14/22

Leonardo Bonucci – 7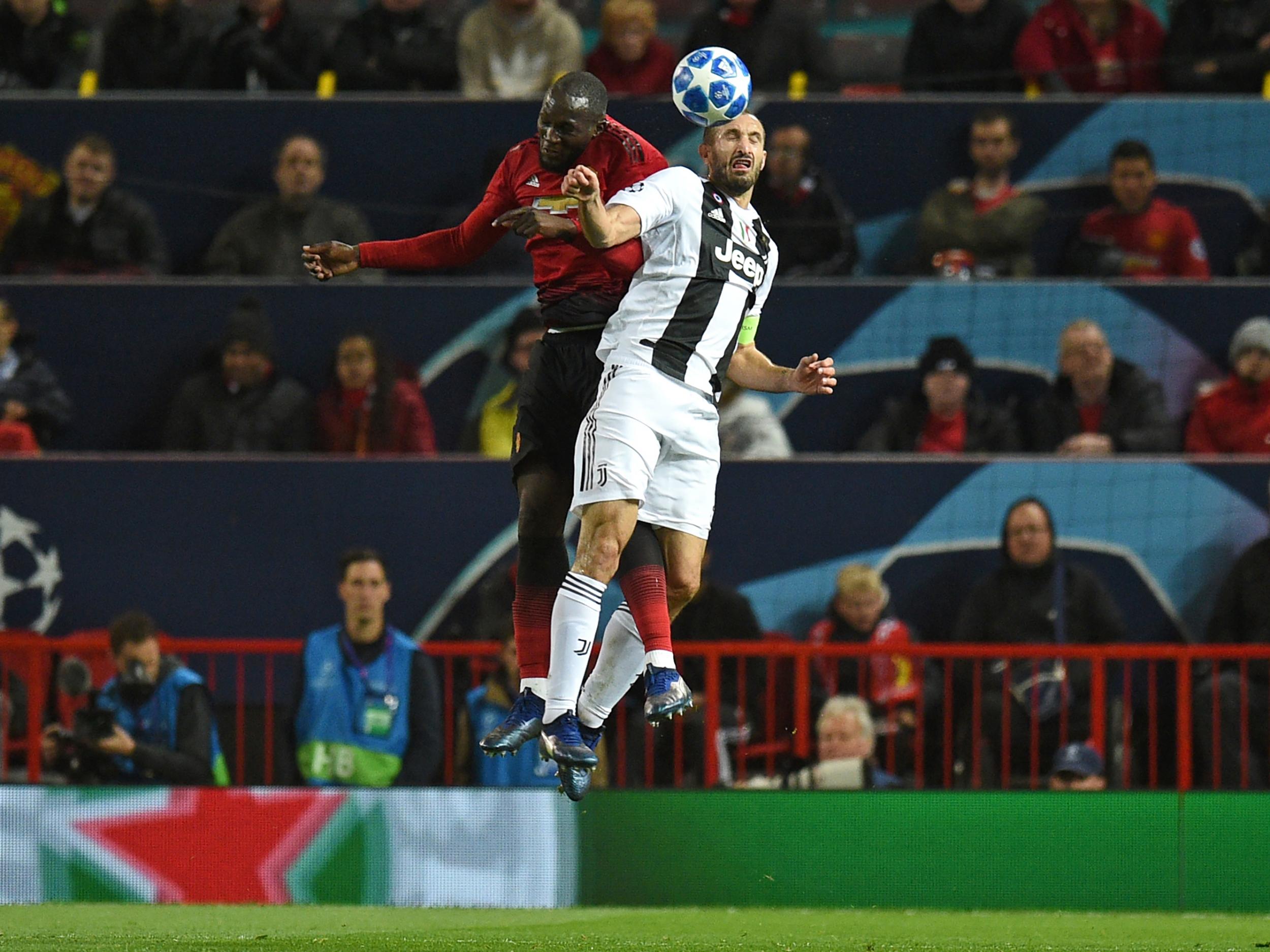 15/22

Giorgio Chiellini – 7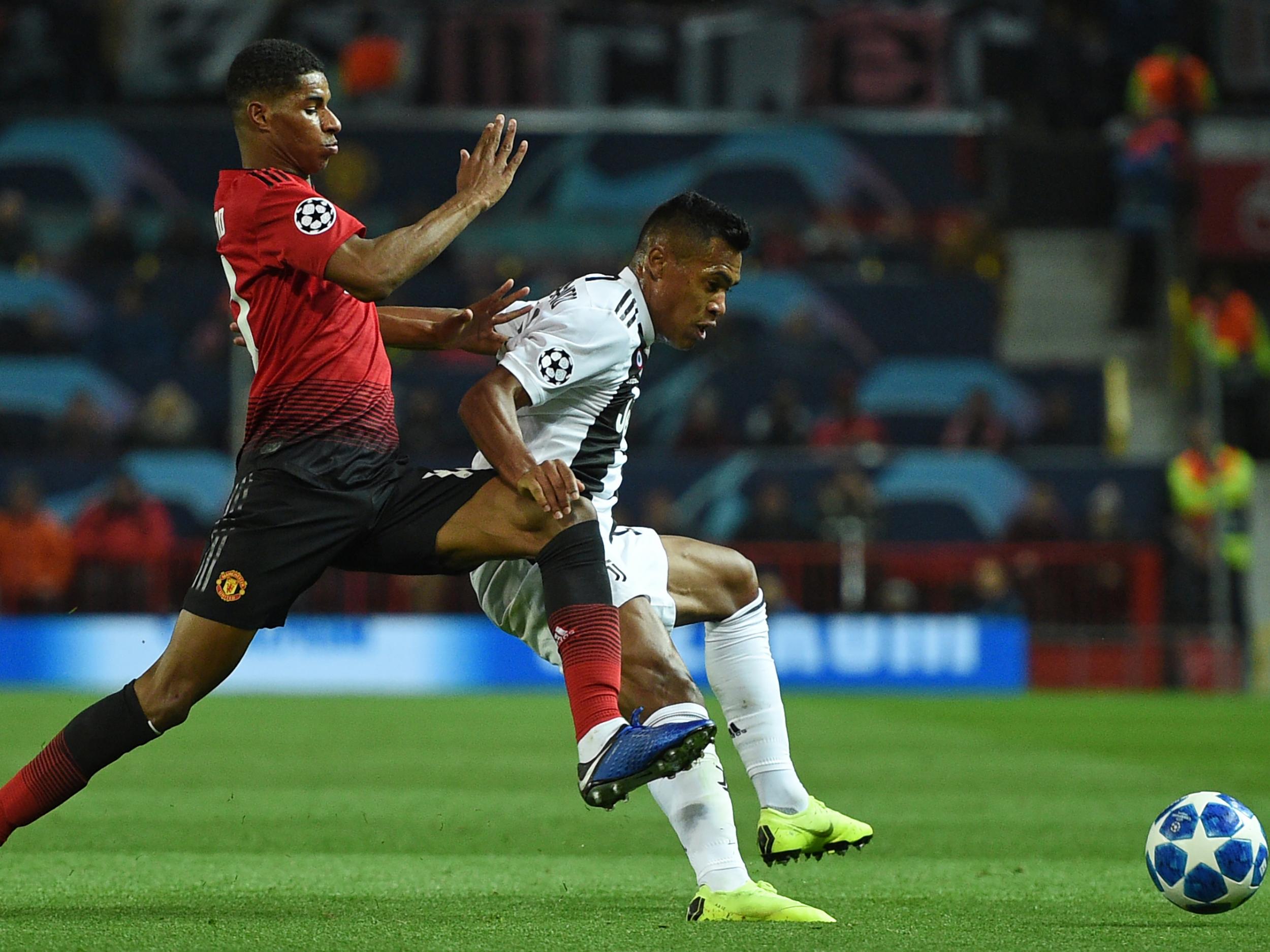 16/22

Alex Sandro – 6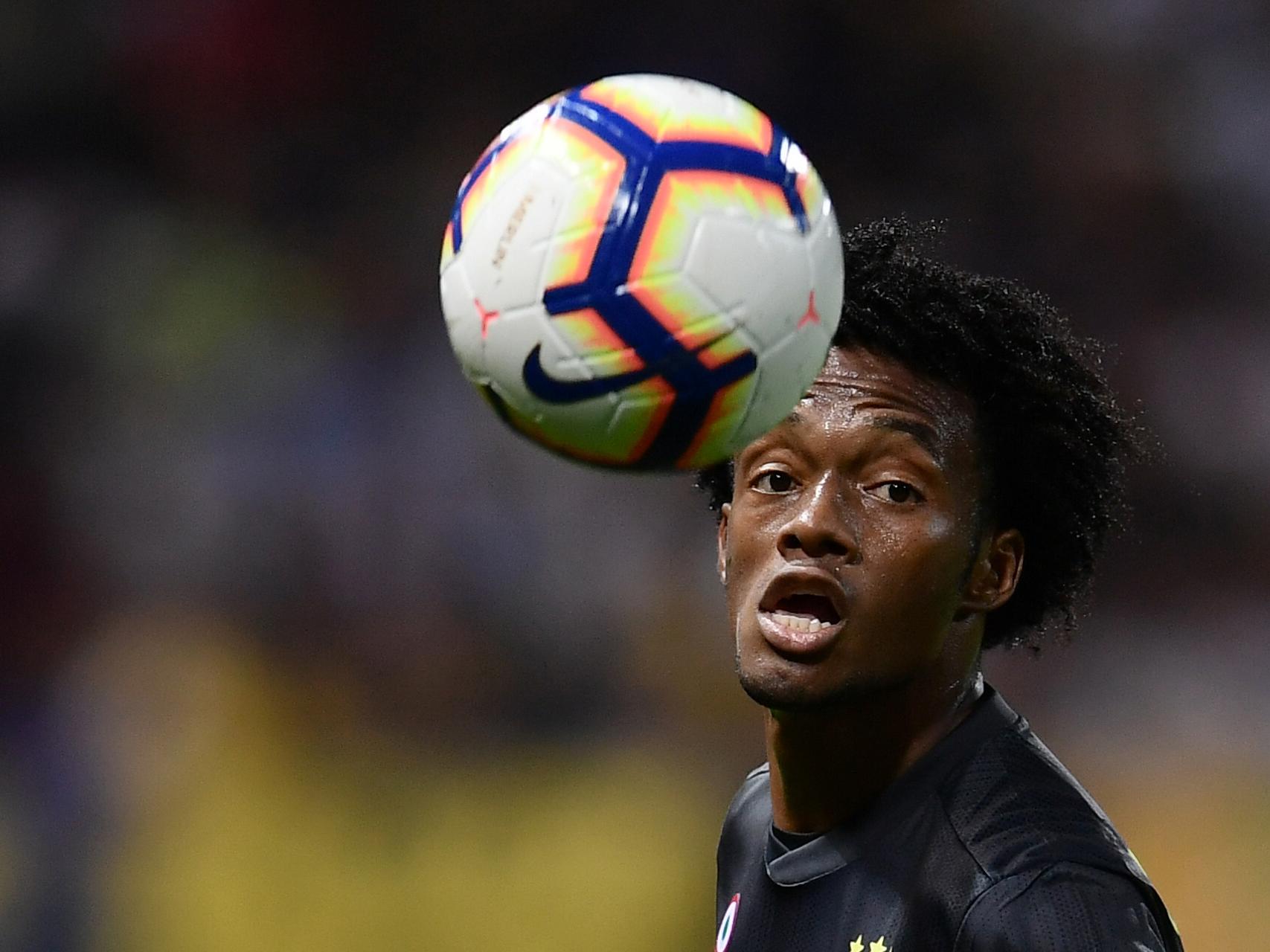 17/22

Juan Cuadrado – 6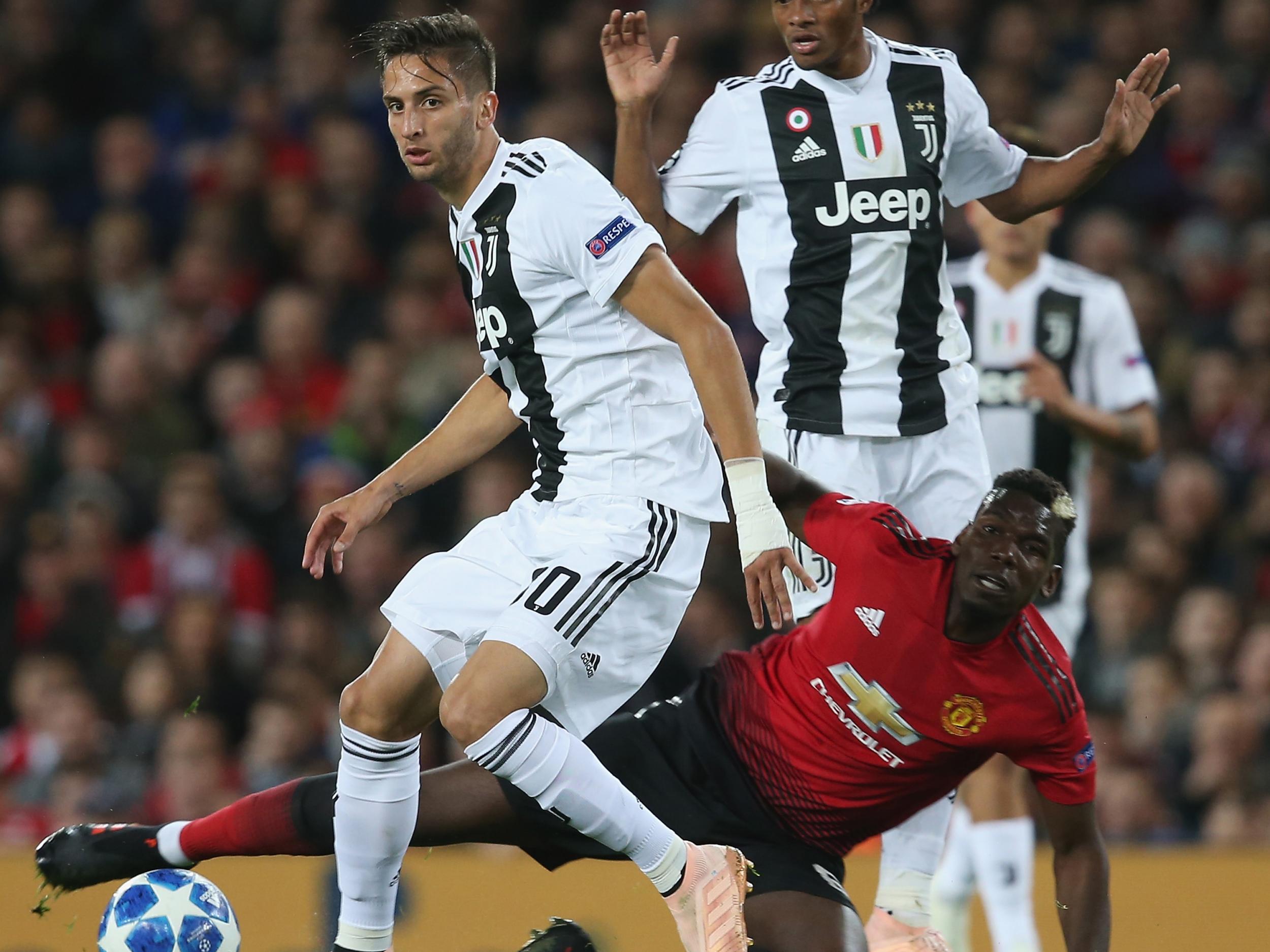 18/22

Rodrigo Bentancur – 6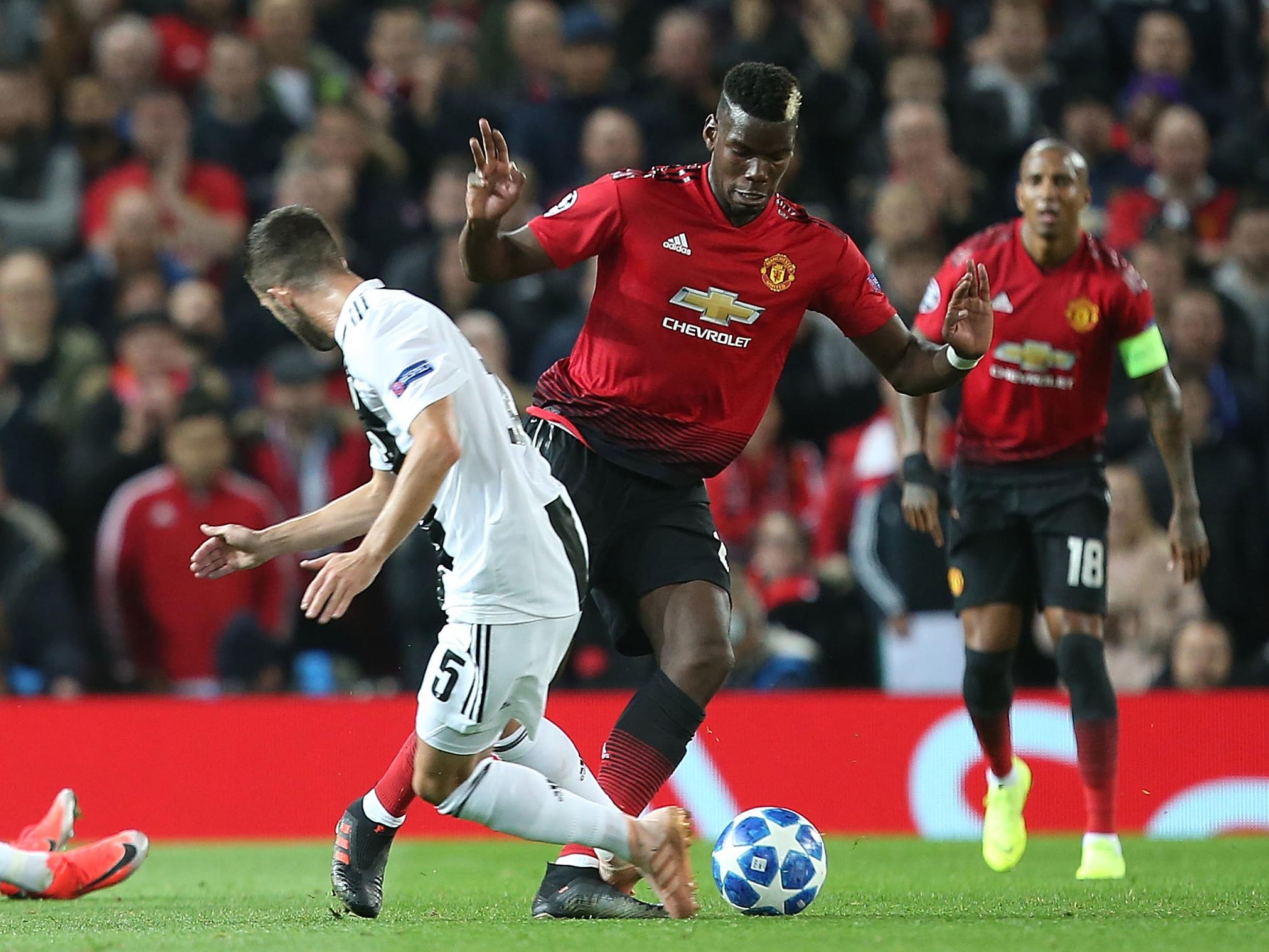 19/22

Miralem Pjanic – 6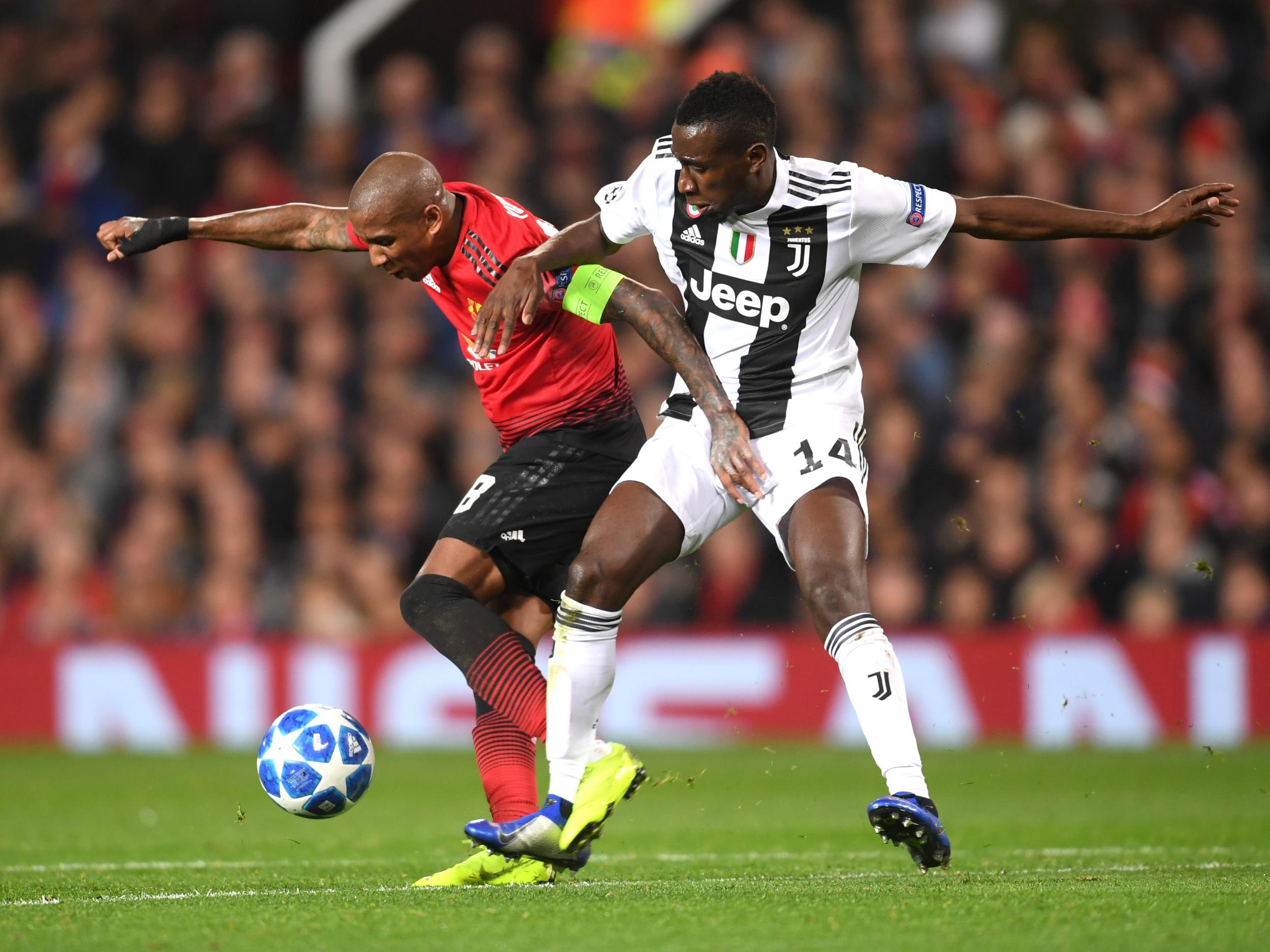 20/22

Blaise Matuidi – 6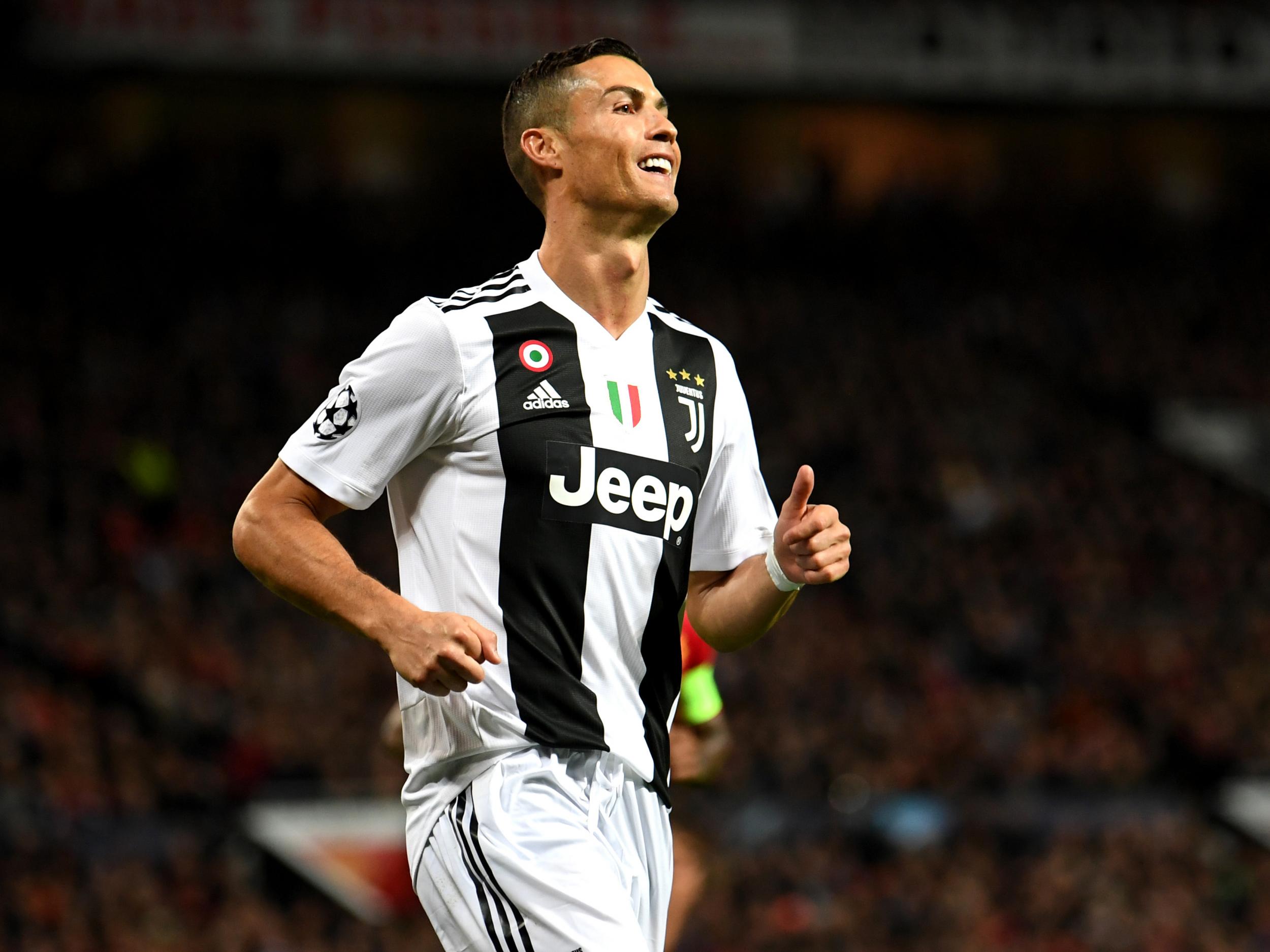 21/22

Cristiano Ronaldo – 7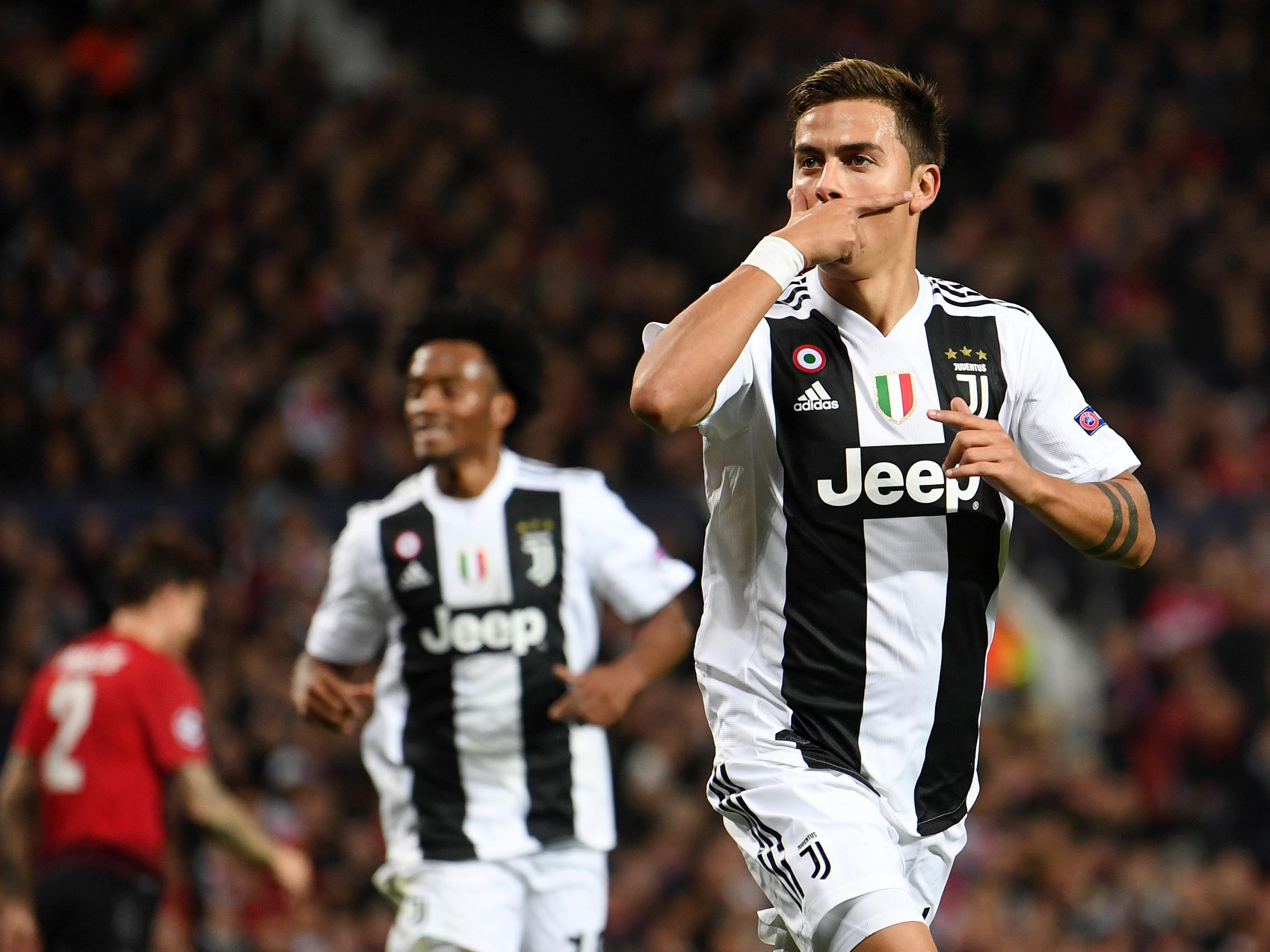 22/22

Paulo Dybala – 8

"I think the best experiences for teams are against teams that are really the top and we have that opportunity tomorrow. It doesn't matter what happens here or in Valencia [between the Spanish side and Young Boys], there are two more matches to play and we can still qualify so I think we will fight for qualification until the last match and this is such a big match I don't want to think about what next. Manchester City, Crystal Palace, it doesn't matter, we just want to focus on tomorrow."

Mourinho meanwhile said they have been working to try and solve the issue of poor starts to games, but that he has been encouraged by how his side have responded. United have gone behind in four of their last five matches.

"We work every day to try, but the reality is that normally we don't start matches well but if we don't start well and end well that's fine. It's even good fun for the fans, but football is 90 minutes and, especially when your opposition is strong, if you give 45 minutes' advantage or even 20 or even 10 then you have a mountain to climb.

"The good thing is lately, apart from the Juventus match, we were strong enough to climb the mountain and to change results in second halves and last minutes. But because we are speaking about tomorrow's match when you play against a super team if you give advantage it is very difficult to climb the mountain then."

As regards Lukaku, Mourinho said he is injured for the Juventus fixture, and "doesn't know" if he will be fit for the derby against City on Sunday.

Follow the Independent Sport on Instagram here, for all of the best images, videos and stories from around the sporting world.

Source: Read Full Article