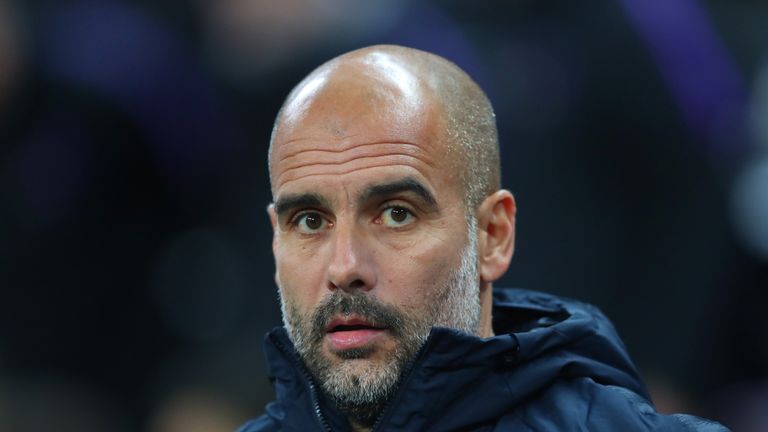 Manchester City beat Tottenham 1-0 at Wembley to move back to the top of the Premier League table. It is tight at the top but it is increasingly difficult to see how Pep Guardiola's team can be stopped…
It seems strange to think that had Manchester City been beaten at Wembley the defending champions would have found themselves outside the top three. Even having won the game 1-0, Pep Guardiola is likely to continue to claim this is a five-horse race for the title. But it remains more obvious than ever which horse is the true thoroughbred.
On a poor pitch, City weren't at their most fluent. Kyle Walker was erratic against his former club. Benjamin Mendy was no better. Aymeric Laporte mistimed a header to provide Harry Kane with a wonderful opportunity. David Silva spurned a seemingly open goal. Even the scorer of the winner, Riyad Mahrez, lost possession to gift Erik Lamela a great chance.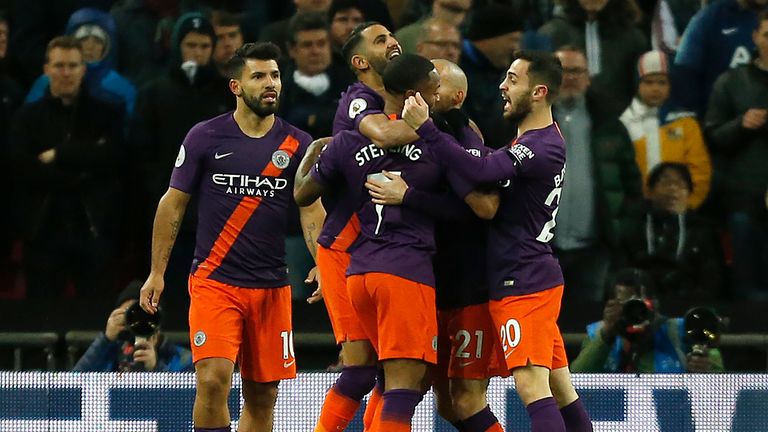 And yet, ultimately, Tottenham mustered only four shots with just one on target. Kane had only a single touch of the ball in the City box. These are record lows in a Spurs game either this season or last. City have now kept six clean sheets in a row and scored 16 goals in those games. It is not that Spurs were bad. It is that they went the same way as everyone else.
"Let's not kid ourselves," Jamie Carragher told Sky Sports. "The rest of the teams that think they have a chance of the title, namely Liverpool and Chelsea, will have been looking at this game tonight and thinking this is a game where City could drop points. That's three games against the big rivals away from home this season and they have seven points out of nine.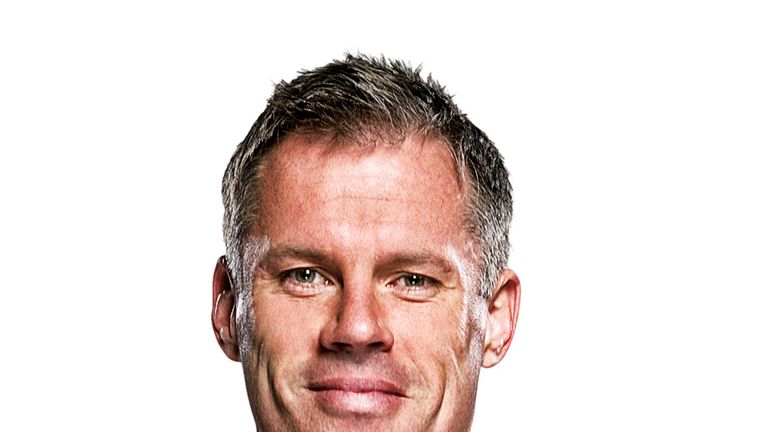 They were just an extra class above. That is why they ran out eventual winners and that is why they are going to take some stopping in this Premier League.
Jamie Carragher
"It is a big victory for Manchester City. I actually think Tottenham did well tonight. They did OK. But City are just better than them. I think that is what we saw tonight. They were just an extra class above. That is why they ran out eventual winners and that is why they are going to take some stopping in this Premier League."
This is the key problem for City's rivals. Who is going to stop them? Not the teams in the wrong half of the table. City's record under Guardiola against sides outside of the top eight in the Premier League currently stands at 48 wins, six draws and one defeat in 55 games – and that defeat was almost two years ago against then reigning champions Leicester.
The slip is unlikely to come at home where City have been beaten just twice in the past three seasons. So for these rivals hoping that the champions will drop points, it will have to come away from home against the stronger sides. And yet, as Carragher points out, City have already gone to Arsenal, Liverpool and Tottenham and come away unscathed.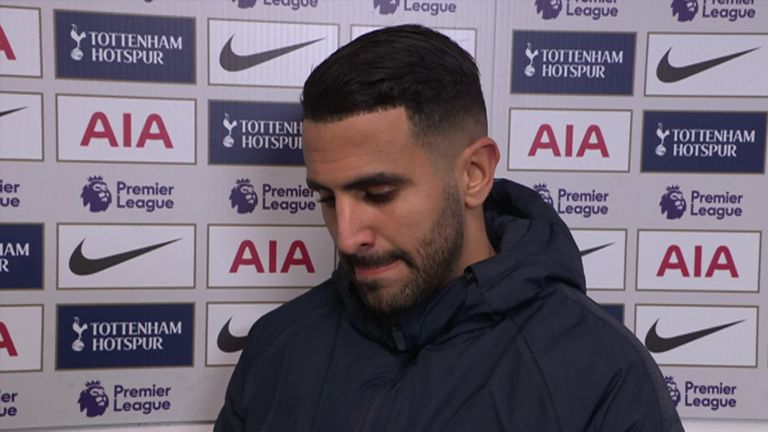 Mahrez's late penalty miss at Anfield is the only reason why City have dropped any points in those three matches. So has the chance to stop them already gone? The trip to Stamford Bridge is still to come in December, but they find themselves back at the top of the Premier League with some of the trickiest fixtures having already been safely negotiated.
City will be knocked off top spot again at the weekend if Liverpool avoid defeat at Arsenal. And yes, they are likely to need to win against Southampton if they are to go into the final international break of the year as the Premier League leaders. But this might be the mere illusion of a race. In a sense, it is impressive that the others are still involved.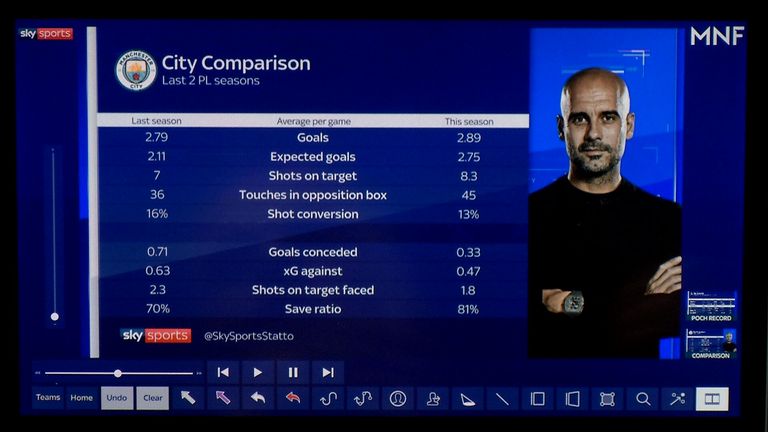 All the underlying numbers suggest that City are better than ever before. They remain a constant threat in attack and the concerns over the defence have faded. Only Jose Mourinho's Chelsea team of 2004/05 had conceded fewer goals after 10 games of a Premier League season. And just to top it all, that man Kevin De Bruyne is now fit again.
Mauricio Pochettino was far from despondent afterwards. This was a contest. For 90 minutes, there was hope. But over 38 games, the prospects for City's rivals are not so promising. "If they don't lose these types of games," wondered Carragher, "how are the opposition going to stop them getting another Premier League title?" It's a good question.
Source: Read Full Article