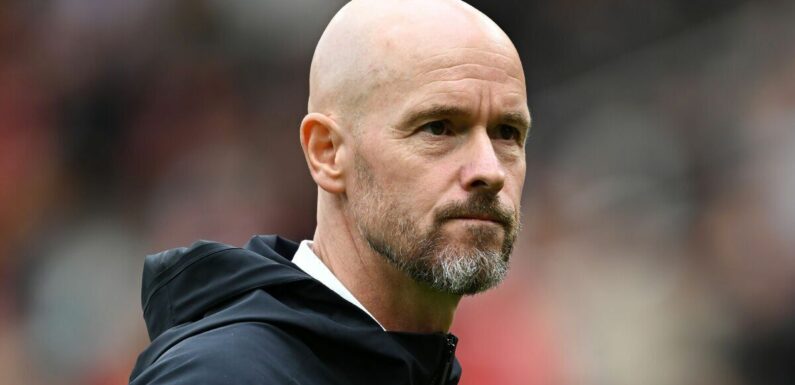 Man Utd players' feelings towards Jadon Sancho after latest Erik ten Hag spat
Manchester United boss Erik ten Hag has 'surprised' club legend Teddy Sheringham for his handling of a touchy situation involving Jadon Sancho. According to Sheringham, Ten Hag's strategy differs to that of iconic former Red Devils boss Sir Alex Ferguson, who preferred to keep matters in-house.
Following a 3-1 defeat to Arsenal on Sunday, Ten Hag readily admitted that Sancho was left out of his matchday squad due to poor performances in training. The winger has generally underwhelmed since completing a £73million move from Borussia Dortmund in 2021.
And he didn't react well to Ten Hag's startling admission, writing on X: "Please don't believe everything you read! I have conducted myself in training very well this week. I believe there are other reasons for this matter that I won't get into, I've been a scapegoat for a long time which isn't fair!"
United are reportedly standing by Ten Hag's comments, with Sancho facing an uncertain future at Old Trafford.
Don't miss… Erling Haaland has ageing Championship striker to thank for his Man City heroics
When asked whether Sir Alex would air out squad issues in public like Ten Hag chose to at the weekend, Sheringham told Sky Sports: "No, not at all. Very, very rarely anyway.
"The more you can keep things in-house, the more you can control them. Now with social media, people are going to have their say. It just brings more hype around the situation. I'm surprised that it has happened."
We use your sign-up to provide content in ways you've consented to and to improve our understanding of you. This may include adverts from us and 3rd parties based on our understanding. You can unsubscribe at any time. More info
Read more…
Ferguson has already addressed England switch as he pulls out of Ireland squad[INTERVIEW]
Adrian axed from Liverpool European squad and may have played last game for Reds[LATEST]
England boss Southgate risks Raheem Sterling dispute as winger snubbed again[REPORT]
Sancho will get time to work things out with Ten Hag, having failed to make it into Gareth Southgate's latest England squad. The 23-year-old was a regular fixture at international level during his time with Dortmund, but the Three Lions have looked elsewhere amid his struggles on the pitch.
Ten Hag took drastic action last season in an attempt to coax Sancho back to his finest form. The former Manchester City academy prospect was sent to train away from the first-team for several weeks, and he announced his comeback in February by scoring against Leeds.
The upturn wasn't to last, however, as Sancho once again finds himself on the peripheries at United. With four Premier League games gone, the wide man has experienced only 77 minutes of action.
The last time one of Ten Hag's players called him out in public, Cristiano Ronaldo found himself leaving Old Trafford and on his way to Saudi Arabia. It remains to be seen whether Sancho treads a similar path when the transfer window reopens in January.
Source: Read Full Article