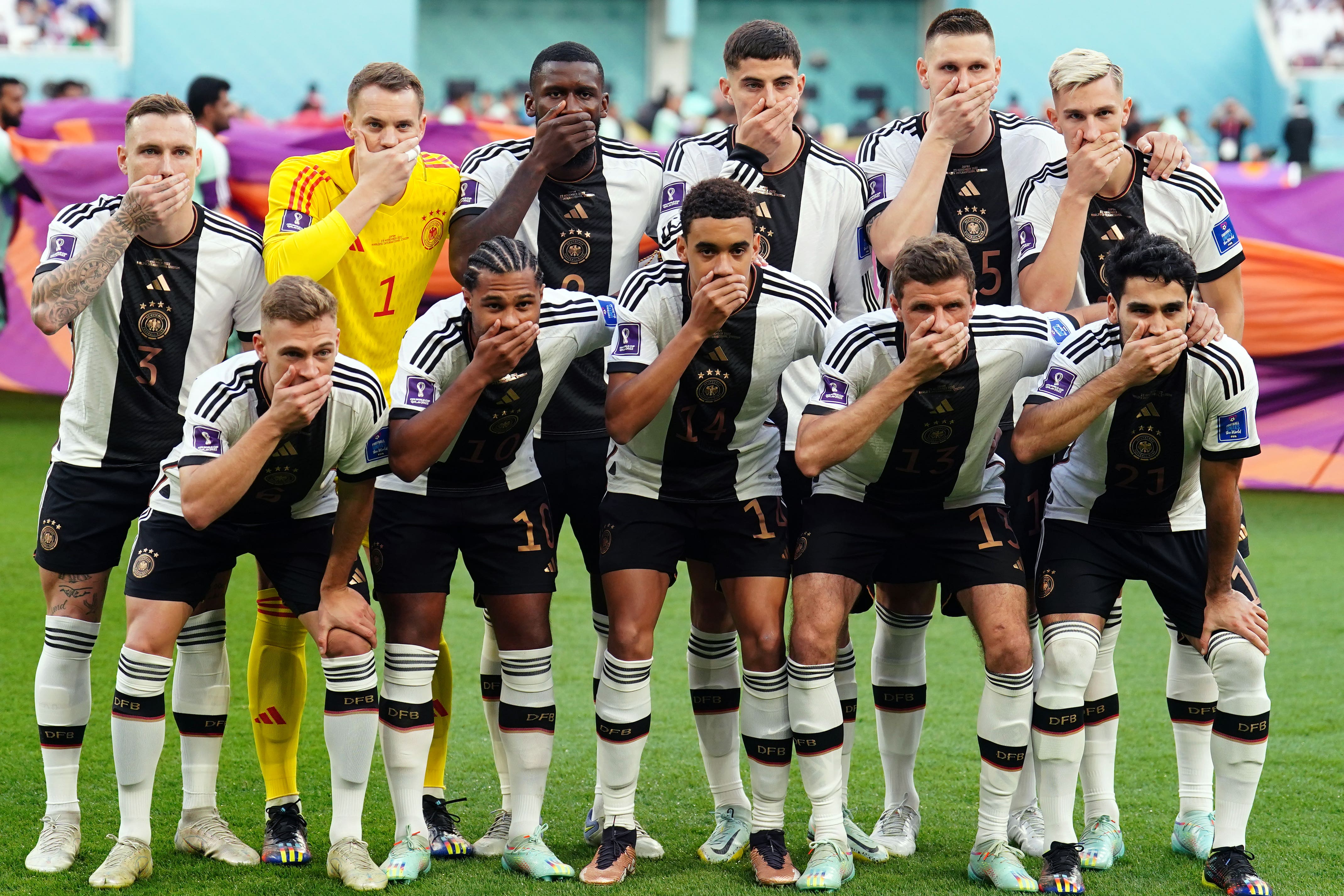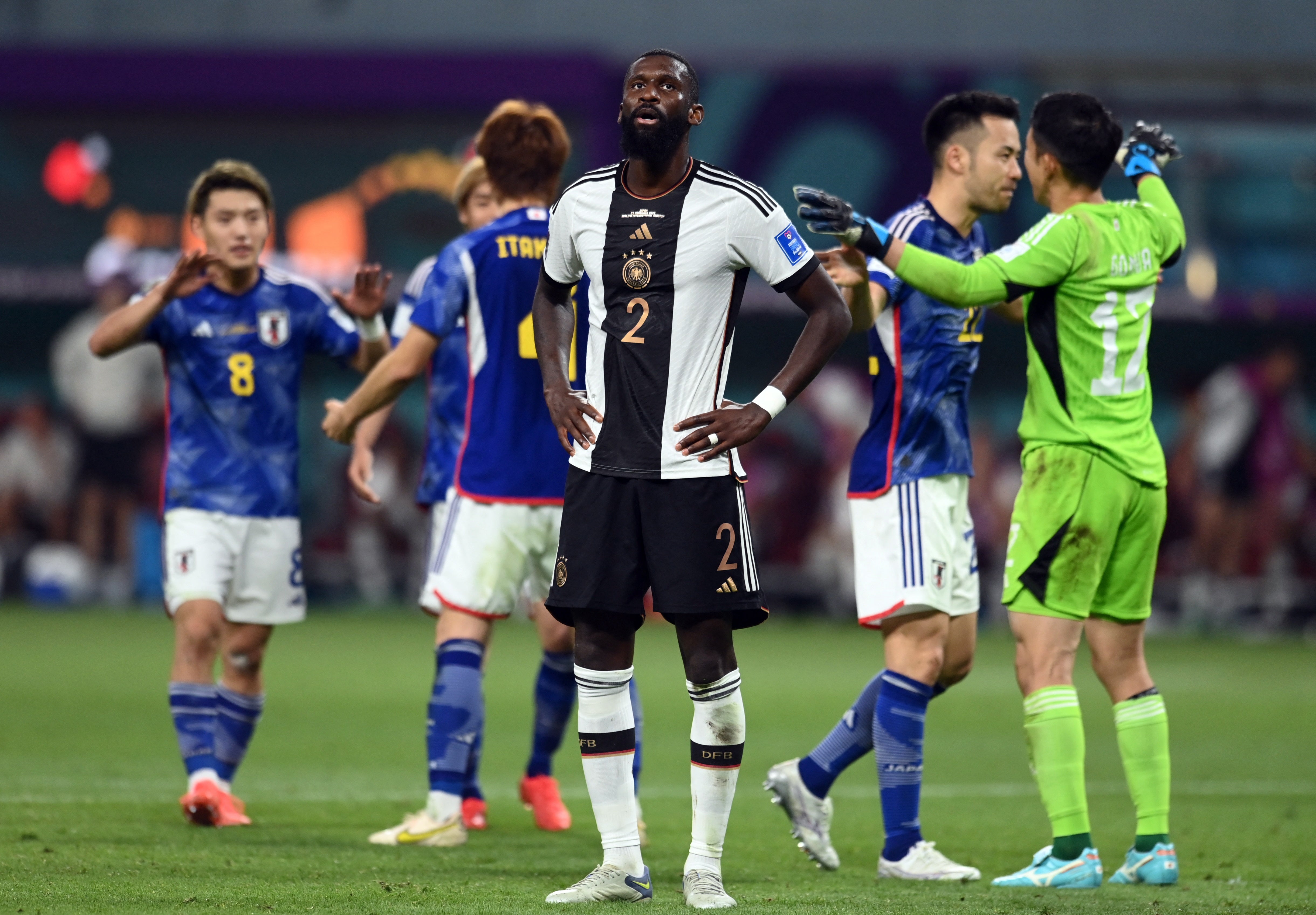 One social media user, @kazki_reserve, commented with a Japanese proverb: "A bird does not foul the nest that it is about to leave."
Another Twitter user wrote: "Something that they always do even in their own stadiums. Part of the culture. And something other should do alot more".
This being the age of social media, there is always criticism to be found and one user was quick to point out that the Japanese fans appeared to be using plastic bags to collect the rubbish. "It's great but look at the amount of plastic waste there is!" chrispeel28 tweeted. "Their efforts are almost immediately undone by the damage the single use plastics they are clearing all of the other single use plastics into! Lovely sentiment but execution missed, perhaps not their fault."
And in a wry nod to the more loutish English fan culture, J_Morgs8 tweeted: "No different to the England fans clearing away the chairs outside pubs in Europe."
Japan take on Costa Rica in their next Group E fixture on Sunday, before facing Spain on Thursday, who thrashed the Costa Ricans 7-0 in their opening game.
Register for free to continue reading
Registration is a free and easy way to support our truly independent journalism
By registering, you will also enjoy limited access to Premium articles, exclusive newsletters, commenting, and virtual events with our leading journalists
{{#verifyErrors}} {{message}} {{/verifyErrors}} {{^verifyErrors}} {{message}} {{/verifyErrors}}
By clicking 'Create my account' you confirm that your data has been entered correctly and you have read and agree to our Terms of use, Cookie policy and Privacy notice.
This site is protected by reCAPTCHA and the Google Privacy policy and Terms of service apply.
Already have an account? sign in
By clicking 'Register' you confirm that your data has been entered correctly and you have read and agree to our Terms of use, Cookie policy and Privacy notice.
This site is protected by reCAPTCHA and the Google Privacy policy and Terms of service apply.
Register for free to continue reading
Registration is a free and easy way to support our truly independent journalism
By registering, you will also enjoy limited access to Premium articles, exclusive newsletters, commenting, and virtual events with our leading journalists
{{#verifyErrors}} {{message}} {{/verifyErrors}} {{^verifyErrors}} {{message}} {{/verifyErrors}}
By clicking 'Create my account' you confirm that your data has been entered correctly and you have read and agree to our Terms of use, Cookie policy and Privacy notice.
This site is protected by reCAPTCHA and the Google Privacy policy and Terms of service apply.
Already have an account? sign in
By clicking 'Register' you confirm that your data has been entered correctly and you have read and agree to our Terms of use, Cookie policy and Privacy notice.
This site is protected by reCAPTCHA and the Google Privacy policy and Terms of service apply.
Source: Read Full Article