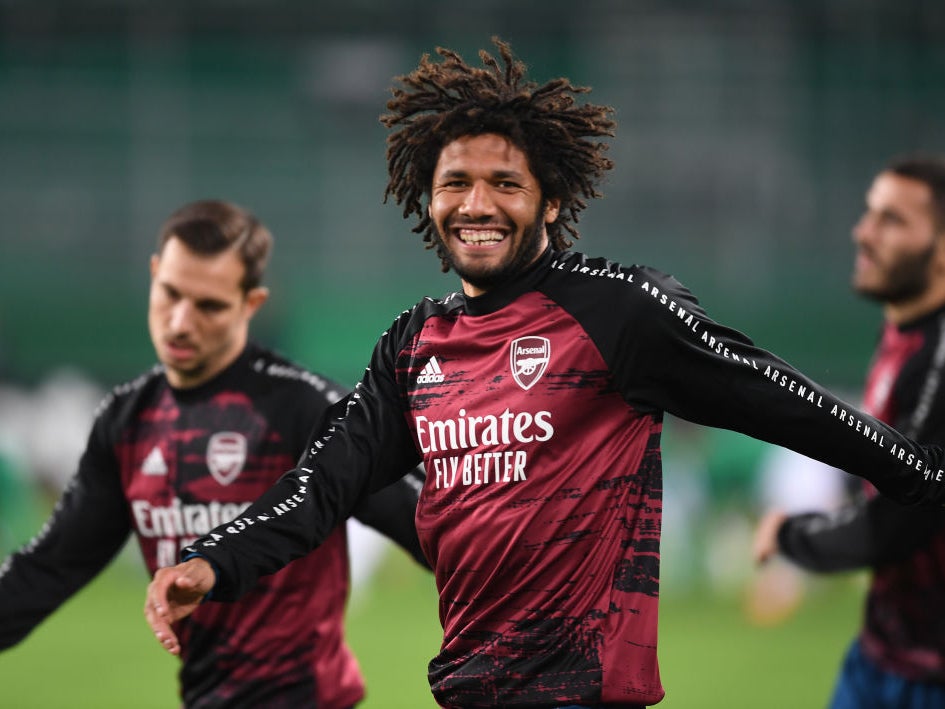 Mohamed Elneny has revelled in his return to the club
"What Mo transmits to the team is special," Arteta said last weekend. "He has this energy as a person. He goes in the room and he creates that atmosphere. I like players who have zero ego, who play for the team, who want to contribute regardless of what it is, whether that's one minute or 96 minutes or just by being there."
It's hardly to suggest Elneny will begin masquerading as Fabinho or Fernandinho. His limitations are clear, and he will understandably play second fiddle, the Robin to Arsenal's £45m deadline day signing Thomas Partey.
But certainly, under Arteta, Elneny has improved. The monotonous sideways passes of old have slowly been replaced by a willingness to take risks, to carry the ball forwards and pick gaps between the lines. He has always been well-drilled and defensively orientated, a workhorse rather than an expressionist, but he is blossoming into something more rounded.
Perhaps, it was always there and it only took Arteta to harness it. The result of a player and manager whose visions harmoniously align. In Elneny, Arteta has a player who will fight breathlessly to uphold his ideals, and is in turn capable of inspiring players around him, often of far greater quality. The Egyptian has transformed from a relic into a mainstay, and while he will not be the linchpin of Arsenal's season, he is the unexpected personification of it.
Source: Read Full Article