A look to the left. A look to the right. Another to the left. A quick peek over his shoulder. Left again. Right again. Right again. Over his shoulder again. You get the idea. In the space of just a few seconds, Miralem Pjanic has taken about a dozen mental photographs of his surroundings. The reason he does it is because he's realised that there are 21 other players on the pitch watching the ball. His job is to watch everything else.
It was a night of lessons for Manchester United, but perhaps the most important was also one of the most subtle. With Blaise Matuidi to his right and Rodrigo Bentancur to his right, the 28-year-old Pjanic offered a modern masterclass in how to run an elite European game from the base of midfield. In so doing, he displayed all the characteristics that United seem to lack at present: composure, control, mobility, flexibility, the ability to pick a telling pass and the ability to see it in the first place.
You rarely hear Pjanic spoken of in the same breath as the world's other great midfield conductors: Modric, Kroos, Rakitic, Thiago. Perhaps it's because the consistency isn't quite there yet. Perhaps it's because, as a Bosnian, he rarely gets to display his talents on the biggest international stages. But when his manager Massmiliano Allegri says he can become "one of the best three midfielders in the world", it's not simply hyperbole. And on a crisp evening in a gridlocked north-west, when United's players and staff were forced to walk the last half-mile to the ground, Pjanic showed there are few better at directing the traffic.

Man United vs Juventus player ratings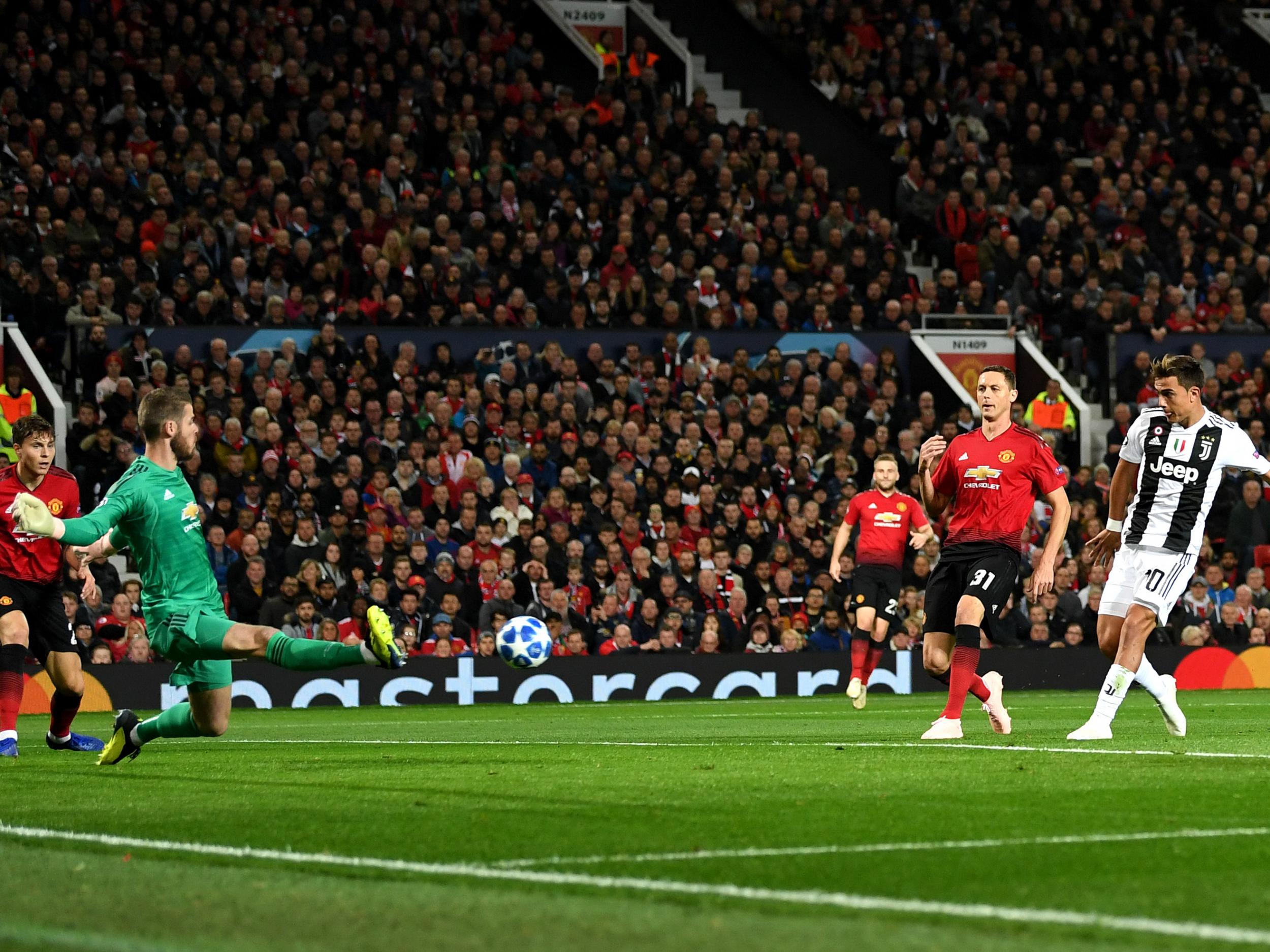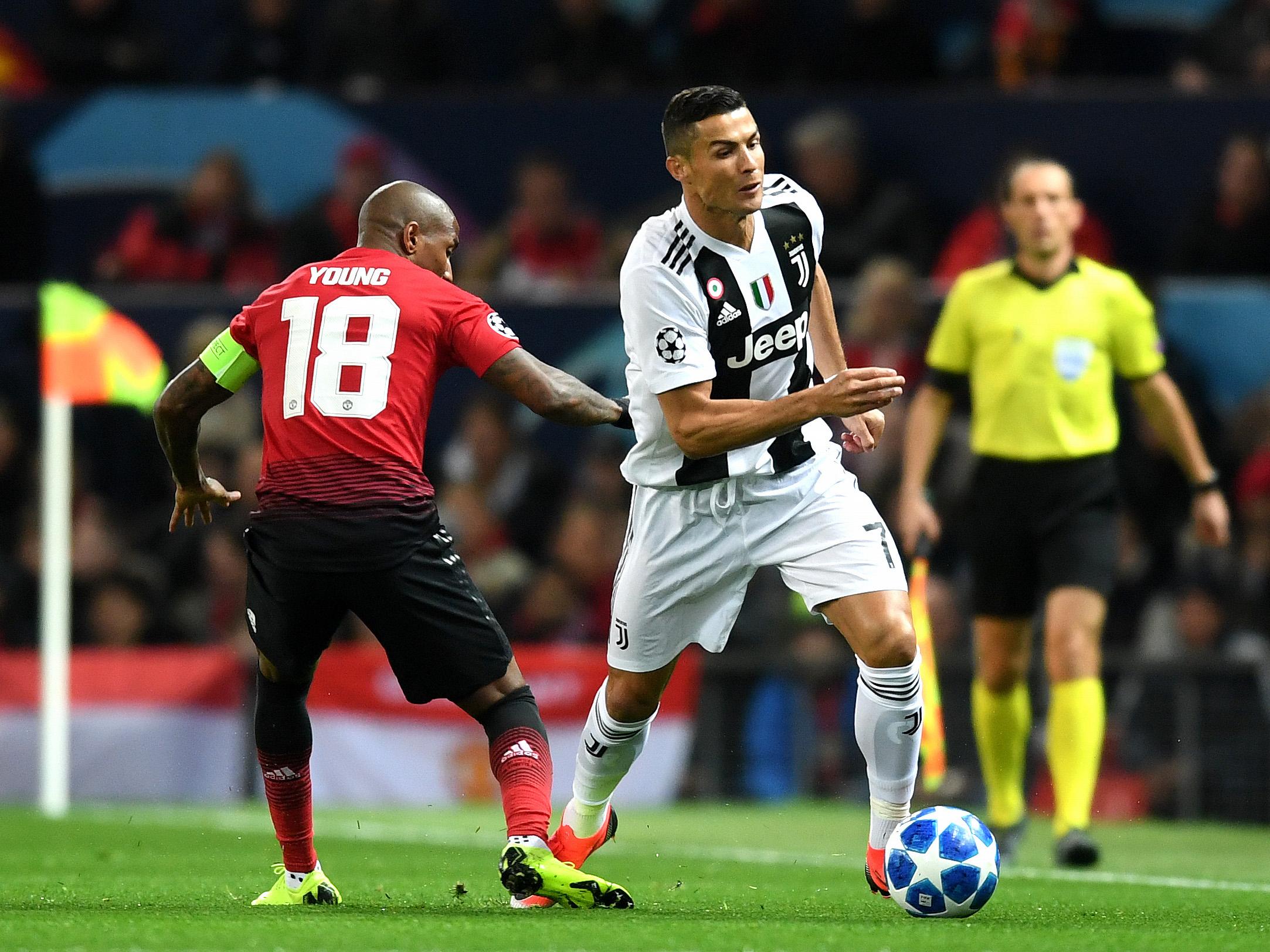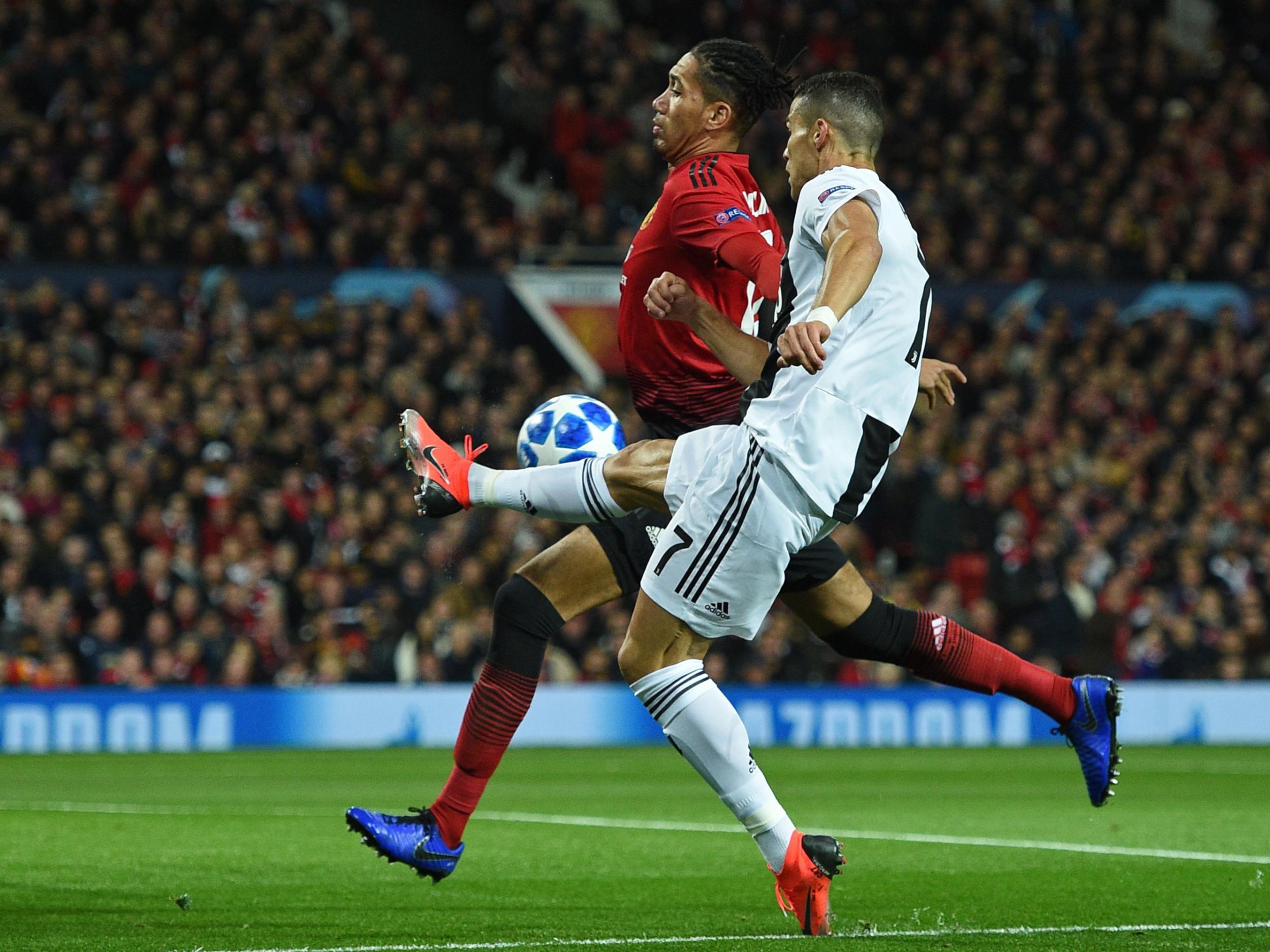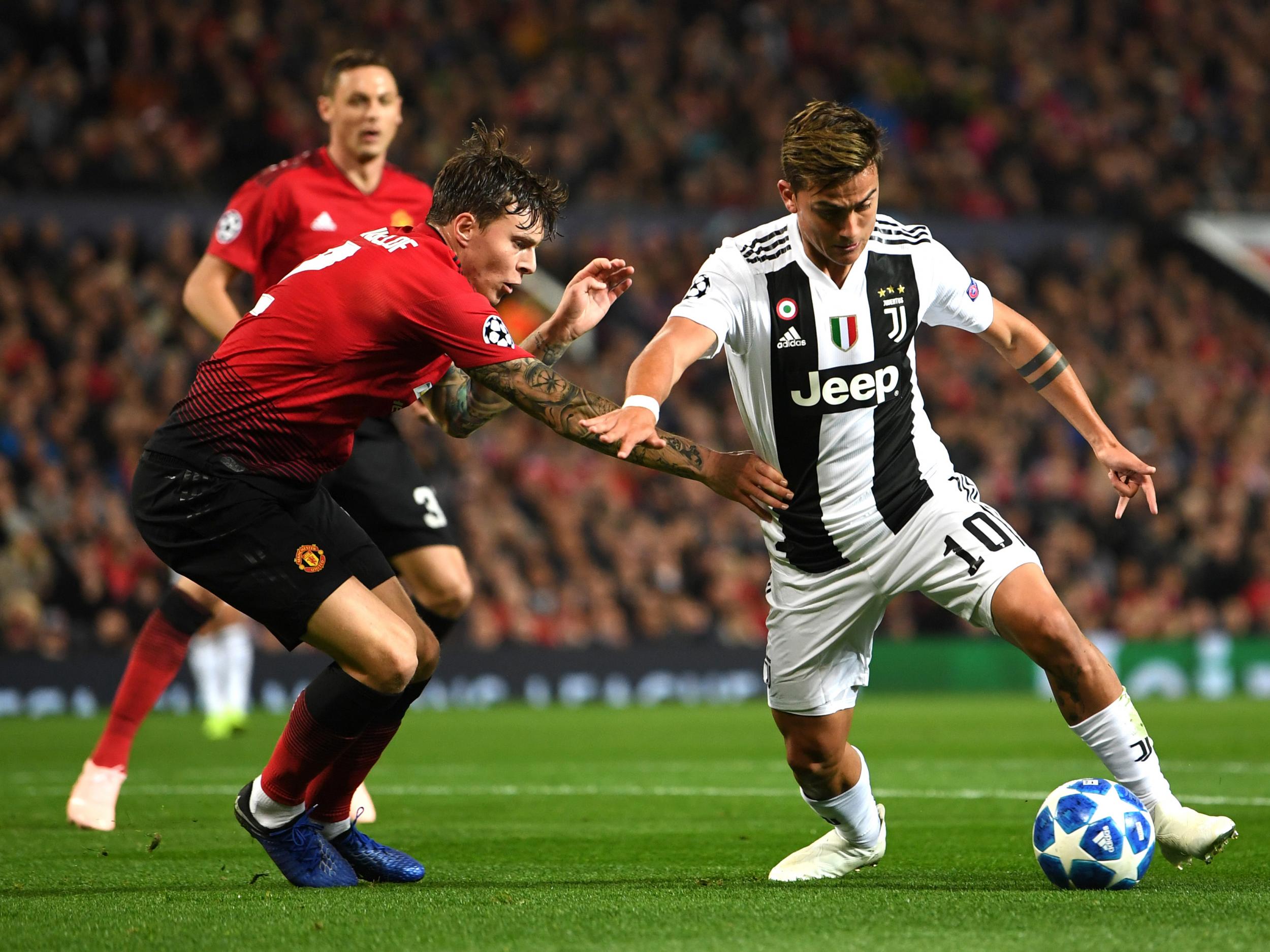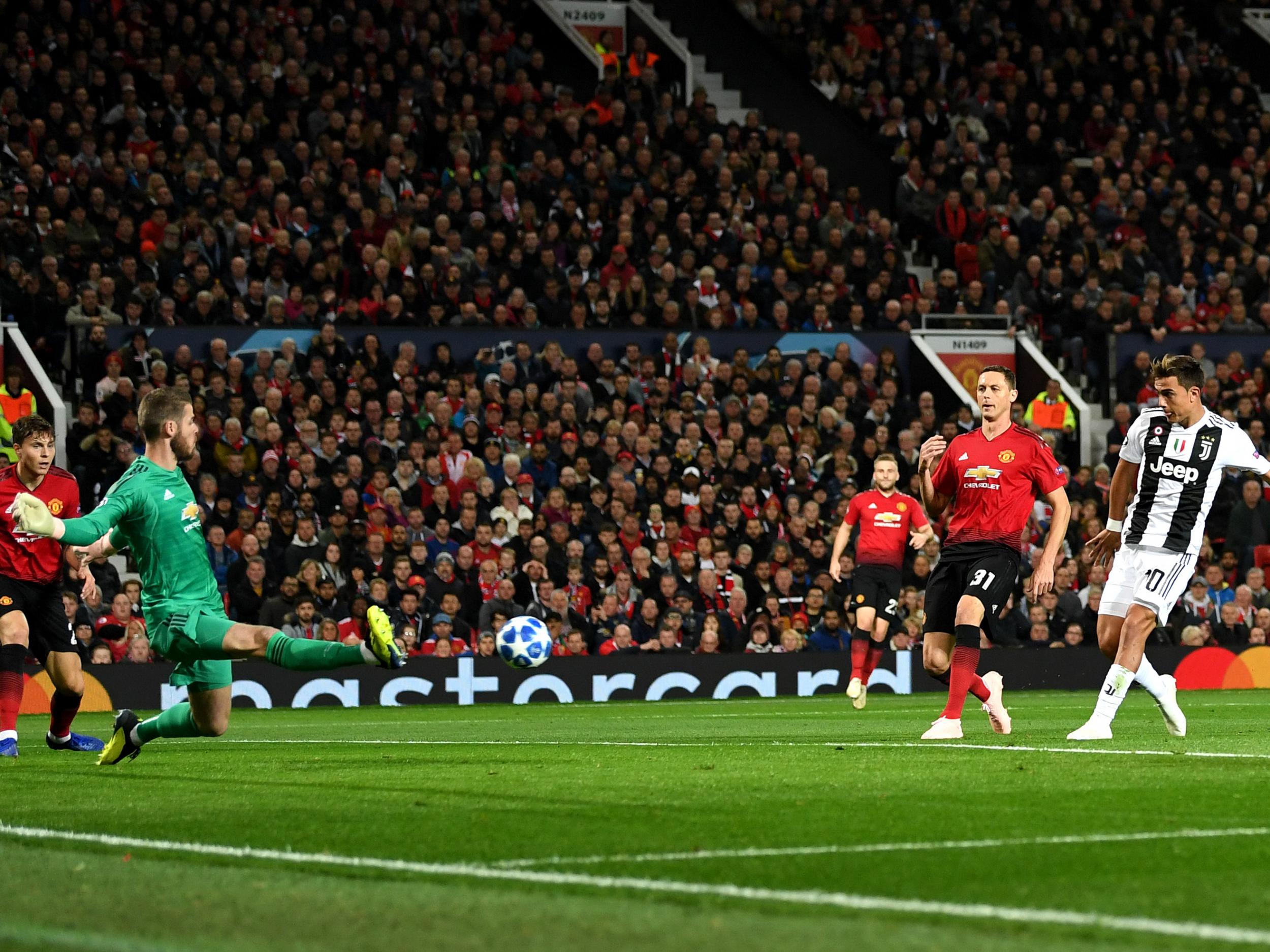 1/22

David De Gea – 7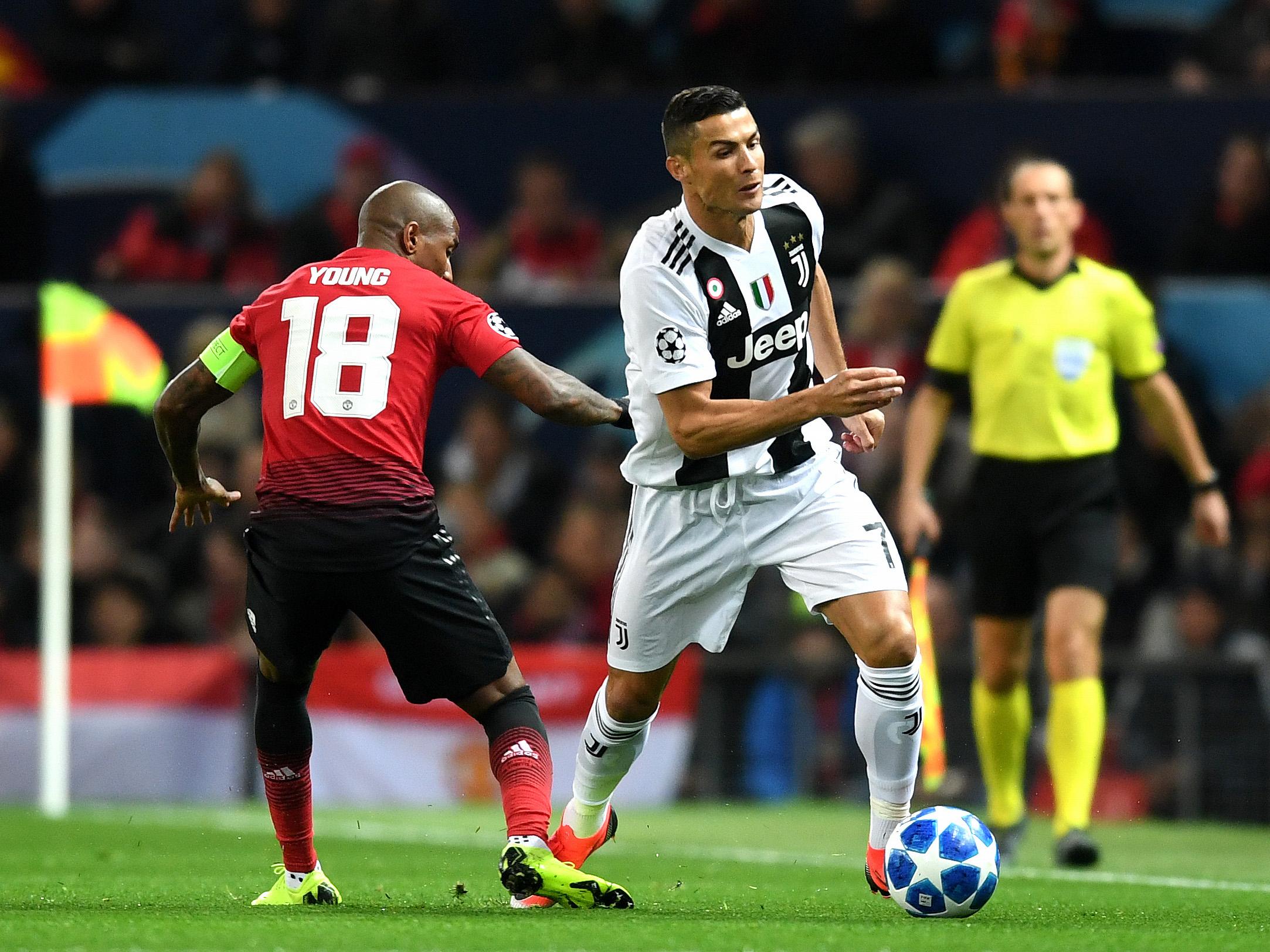 2/22

Ashley Young – 6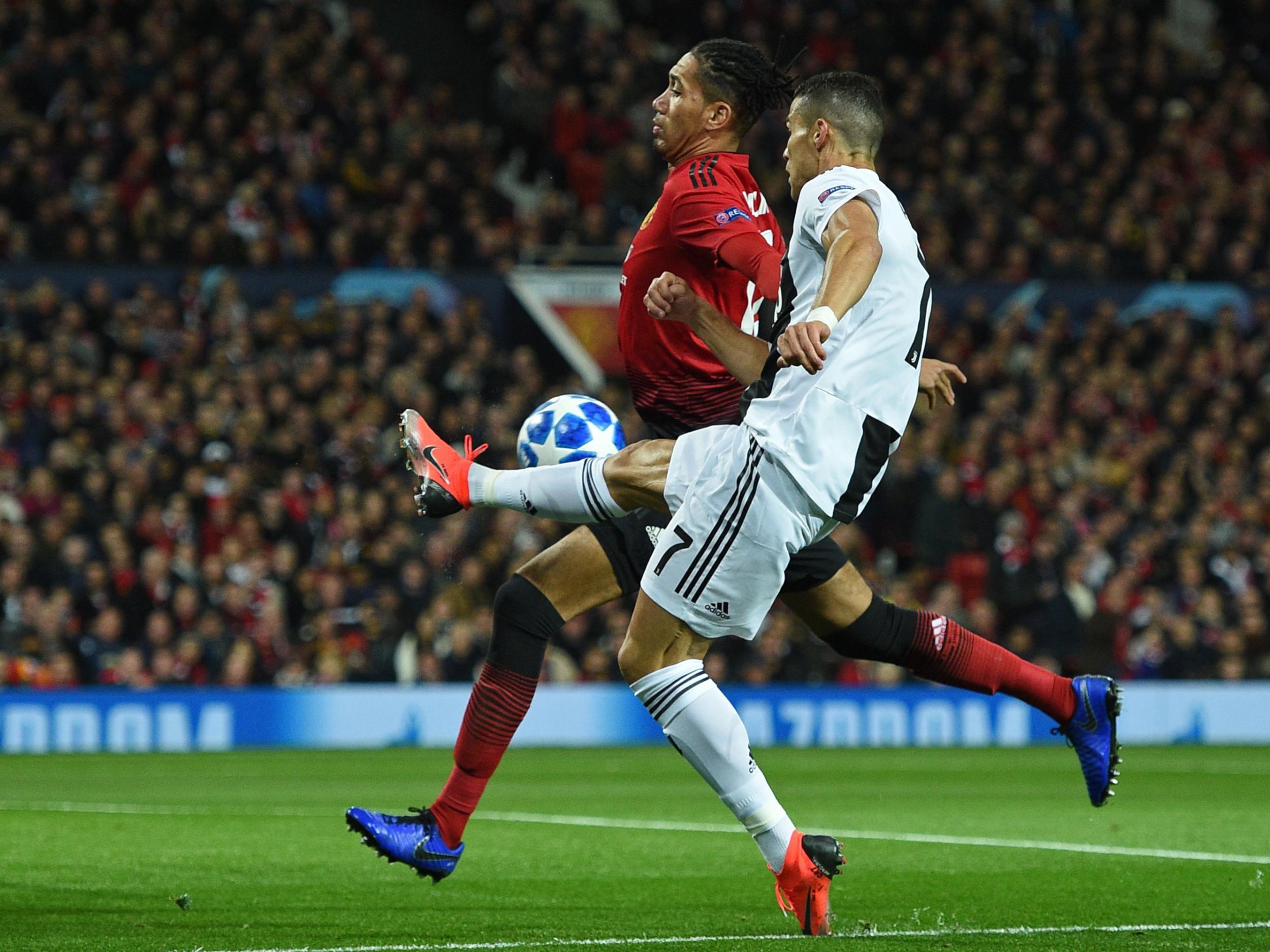 3/22

Chris Smalling – 5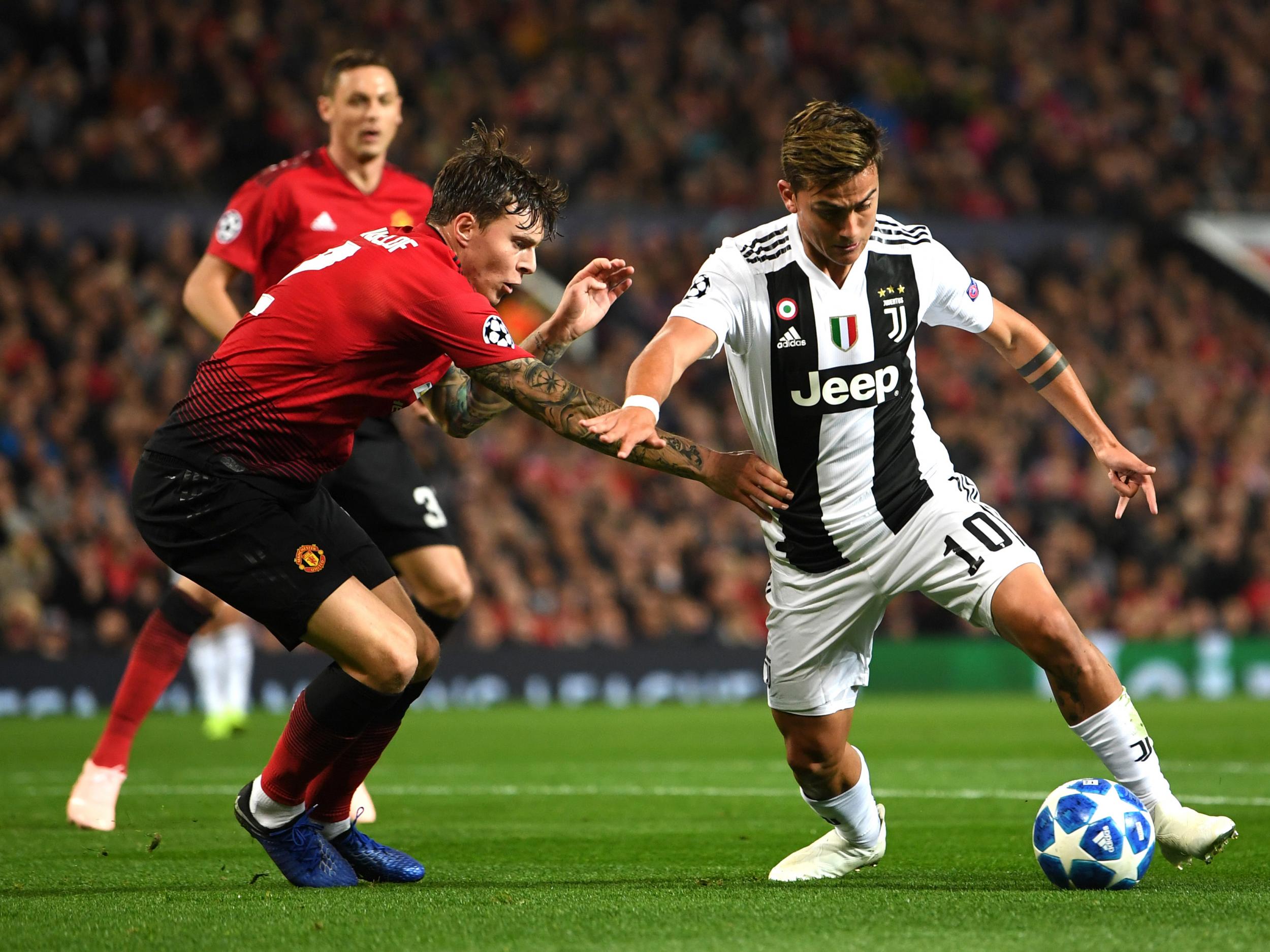 4/22

Victor Lindelof – 7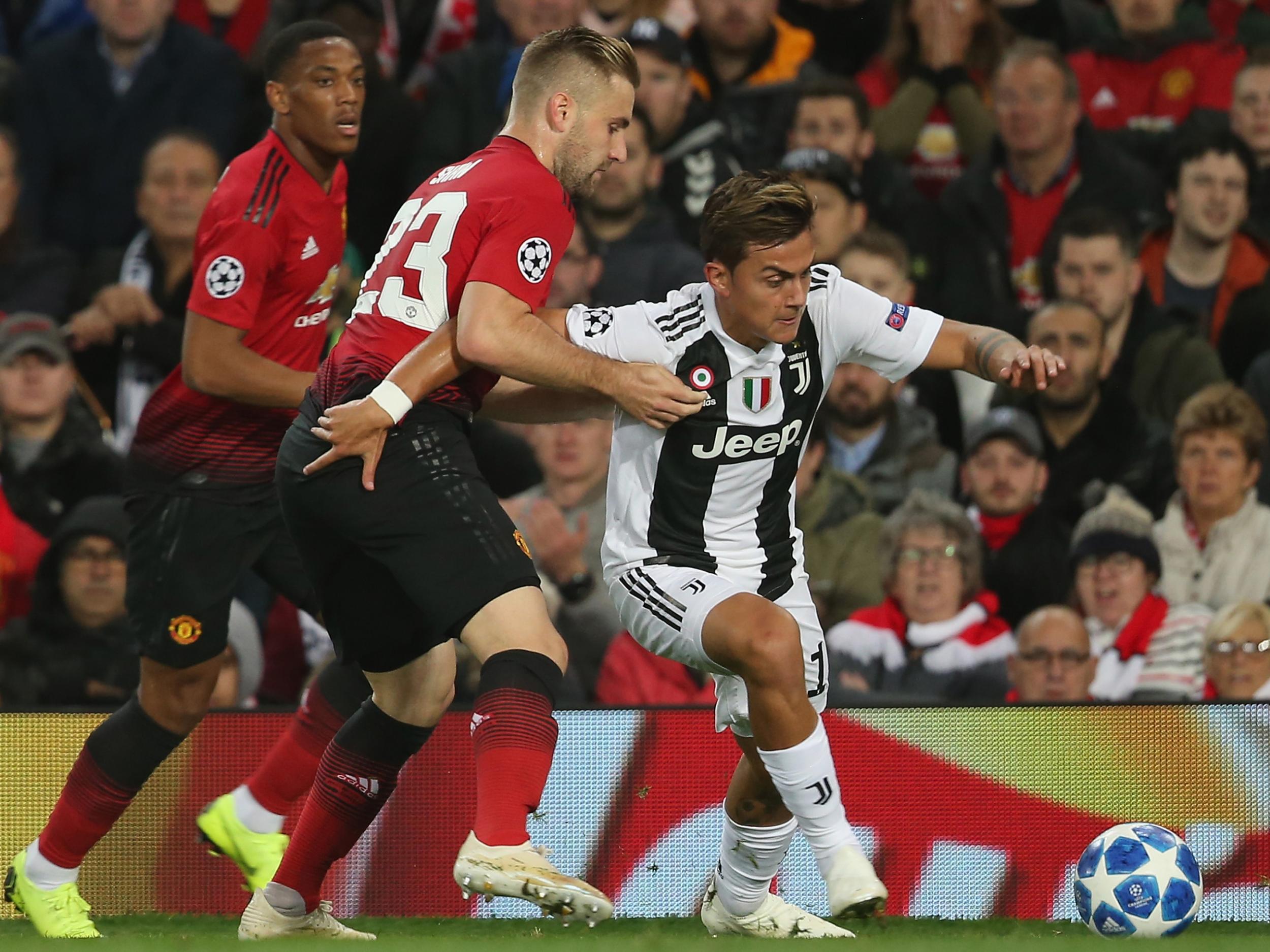 5/22

Luke Shaw – 6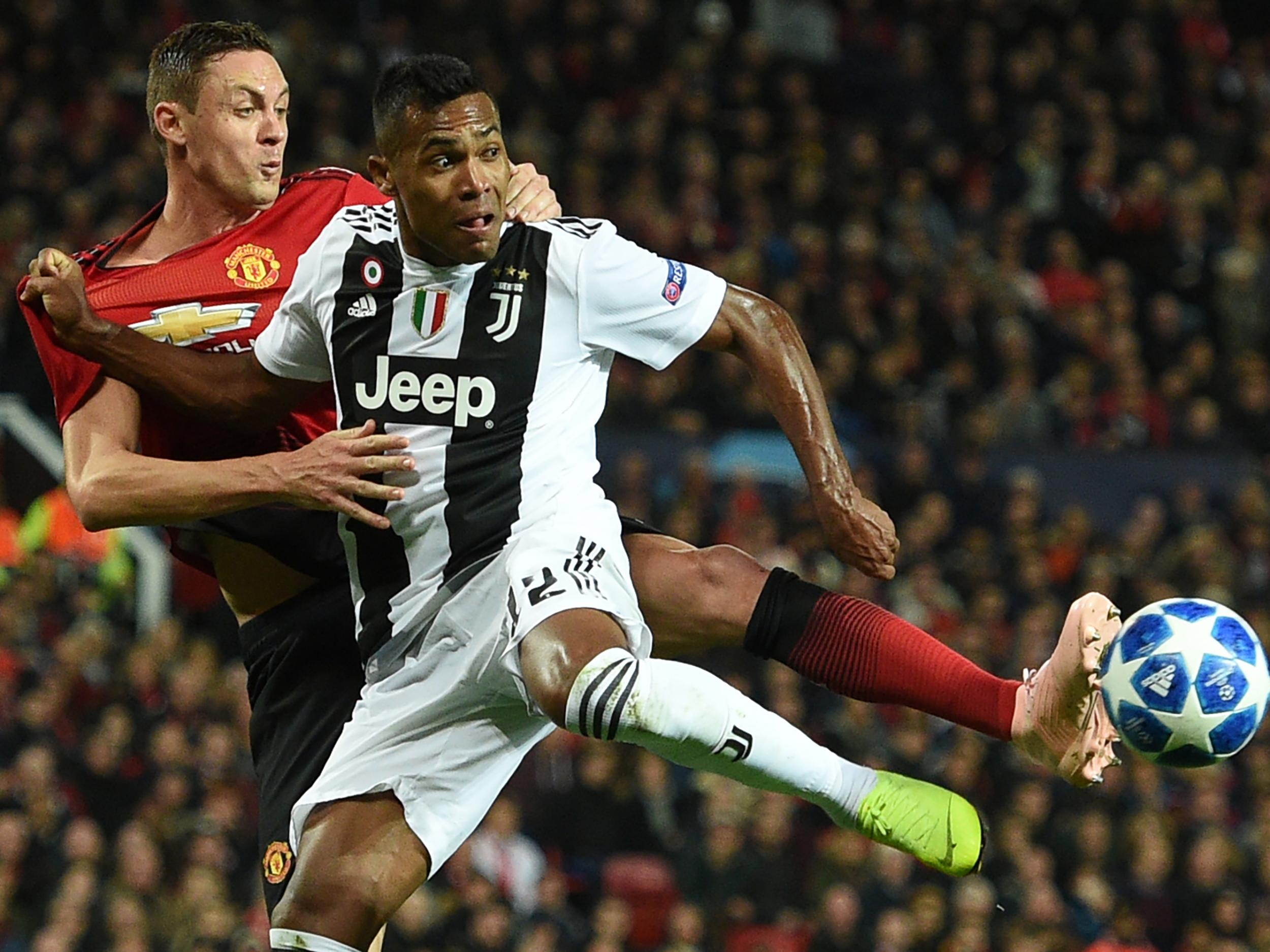 6/22

Nemanja Matic – 5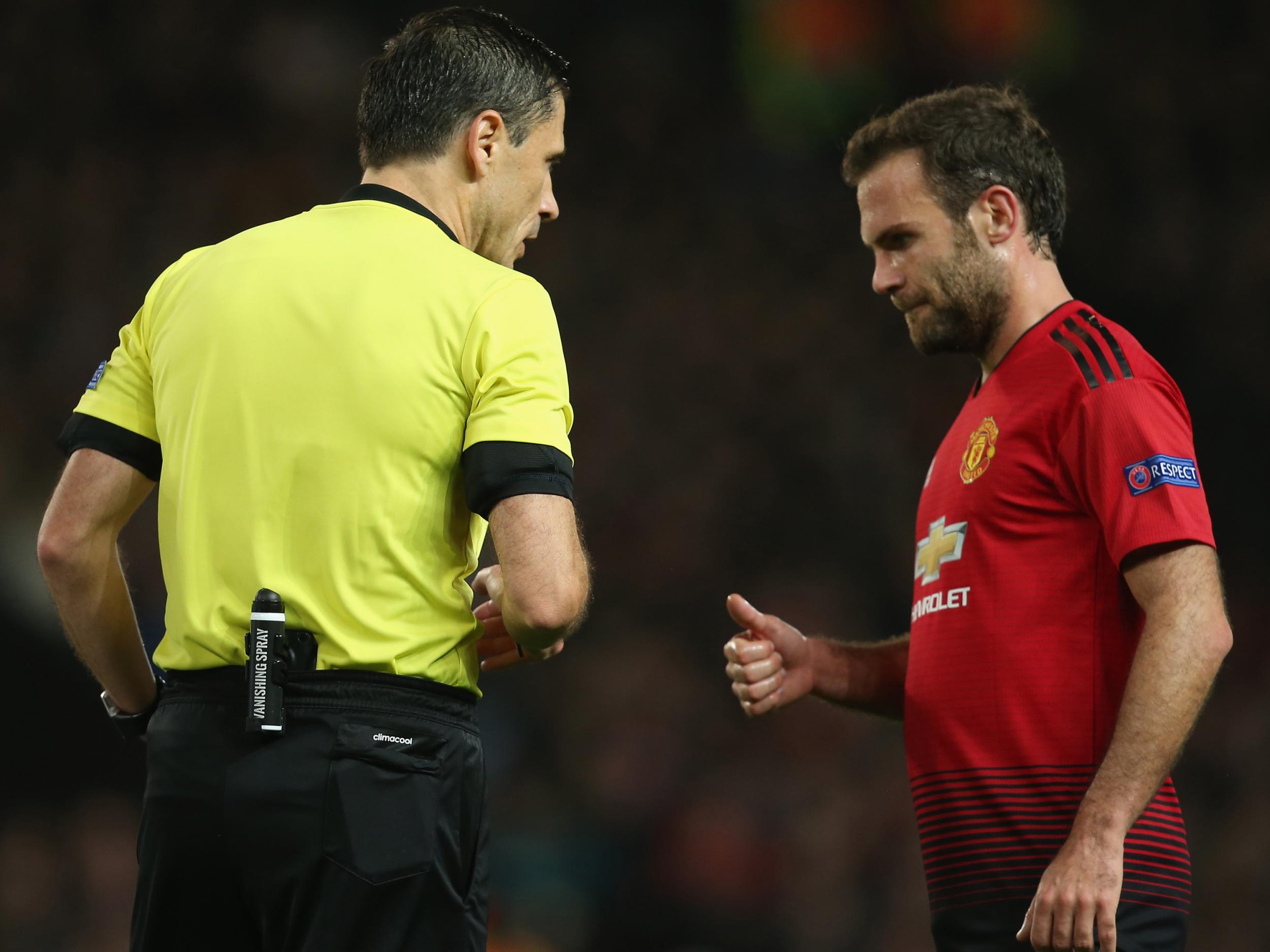 7/22

Juan Mata – 5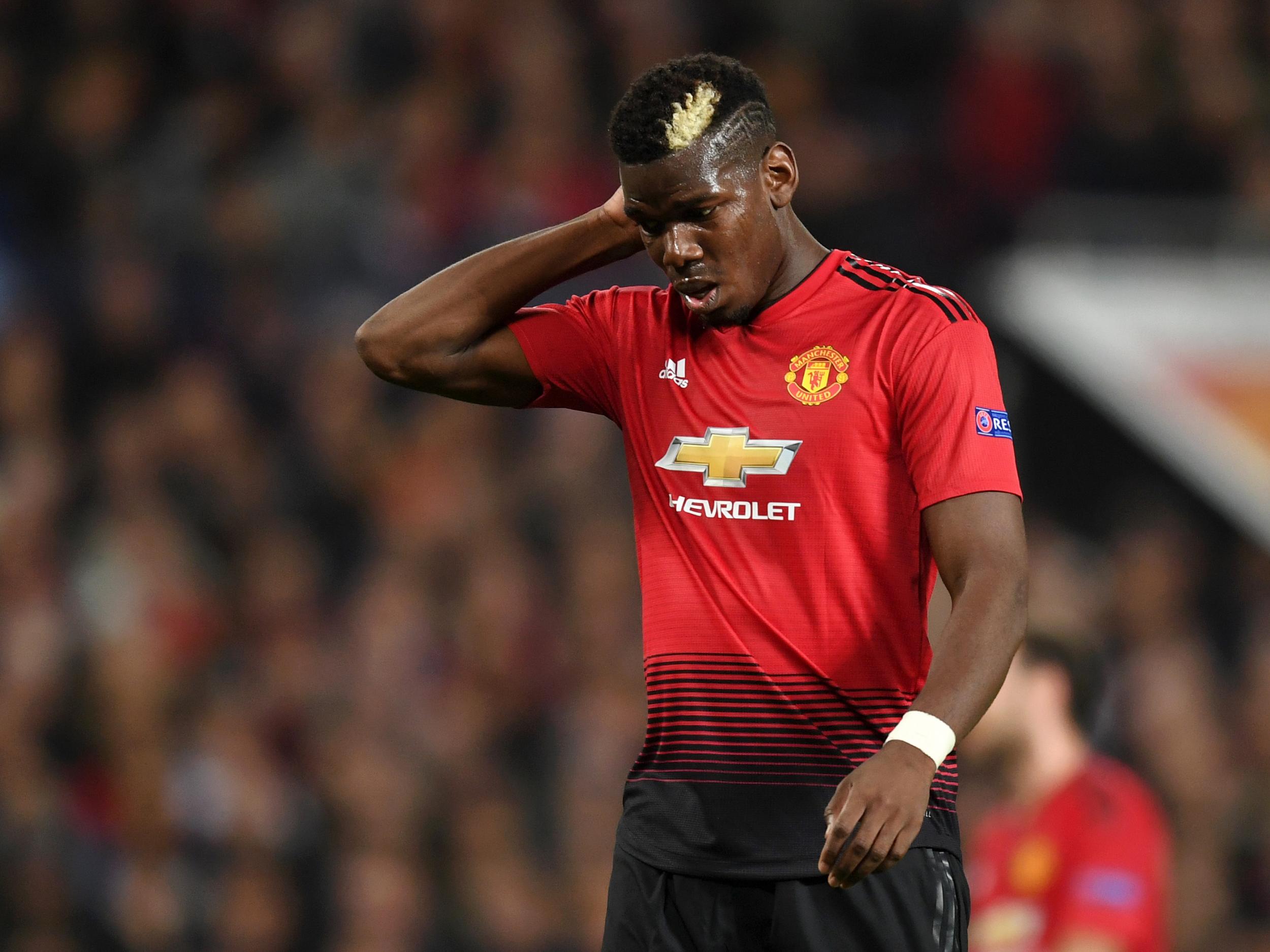 8/22

Paul Pogba – 6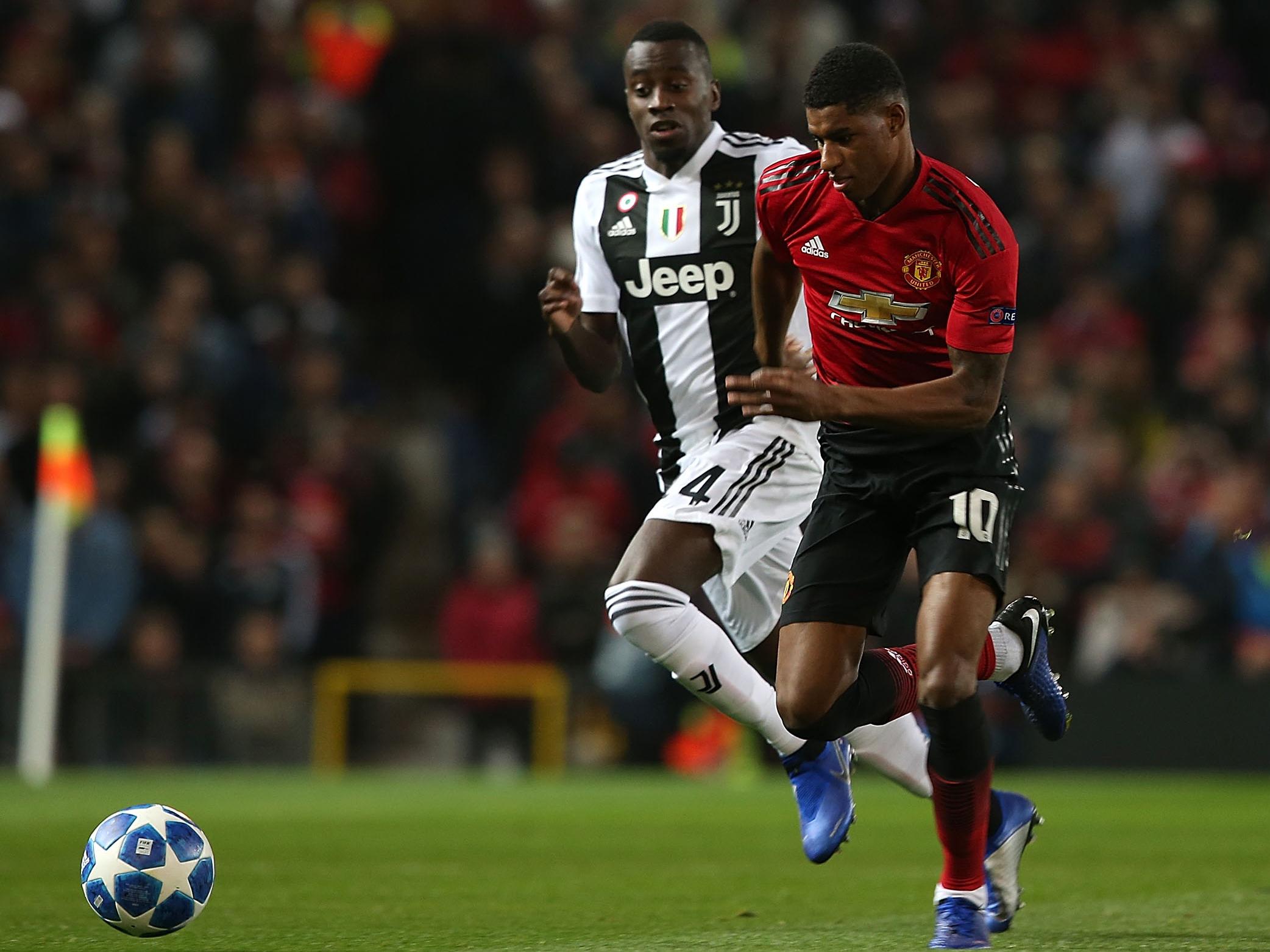 9/22

Marcus Rashford – 6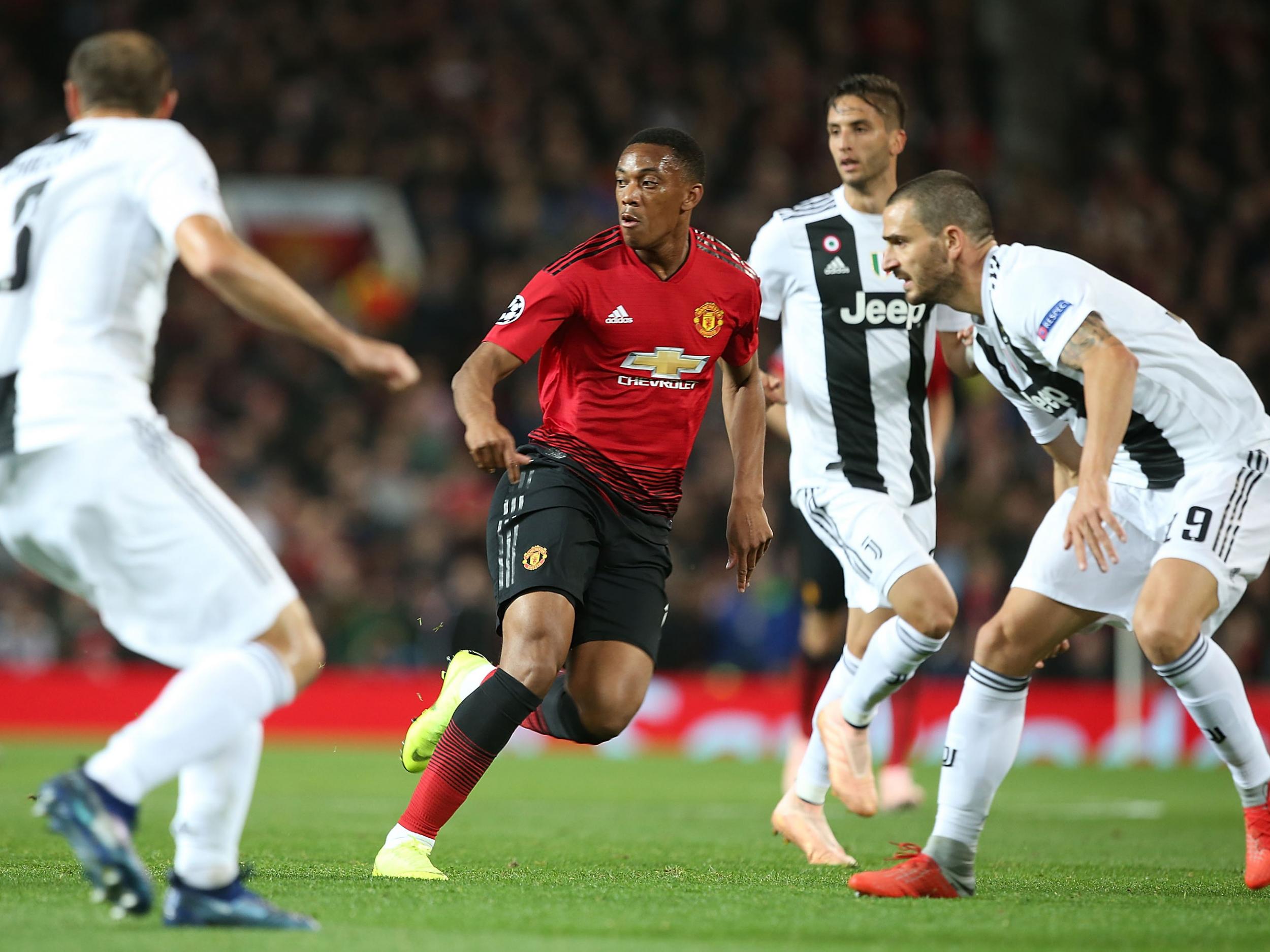 10/22

Anthony Martial – 6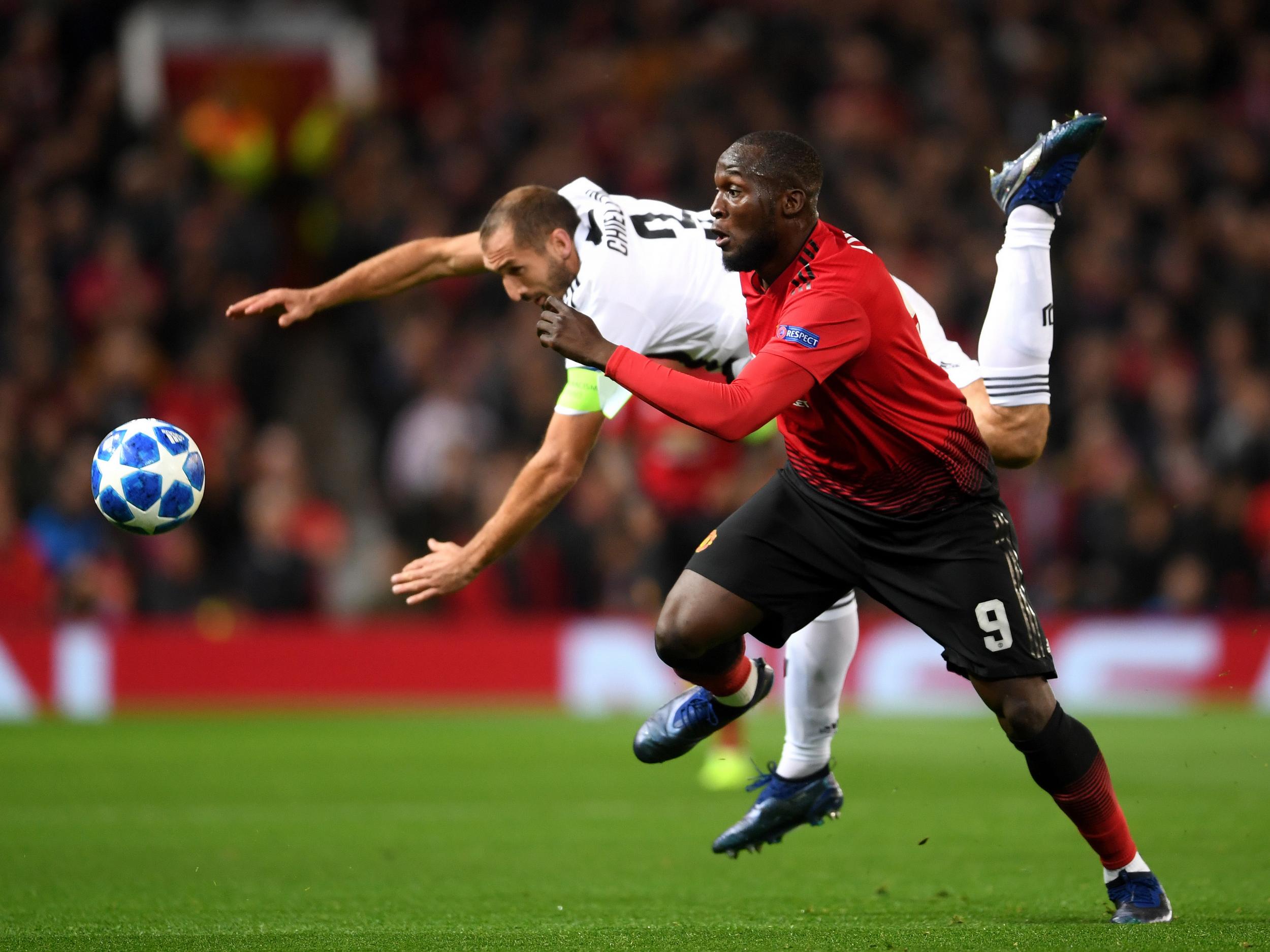 11/22

Romelu Lukaku – 5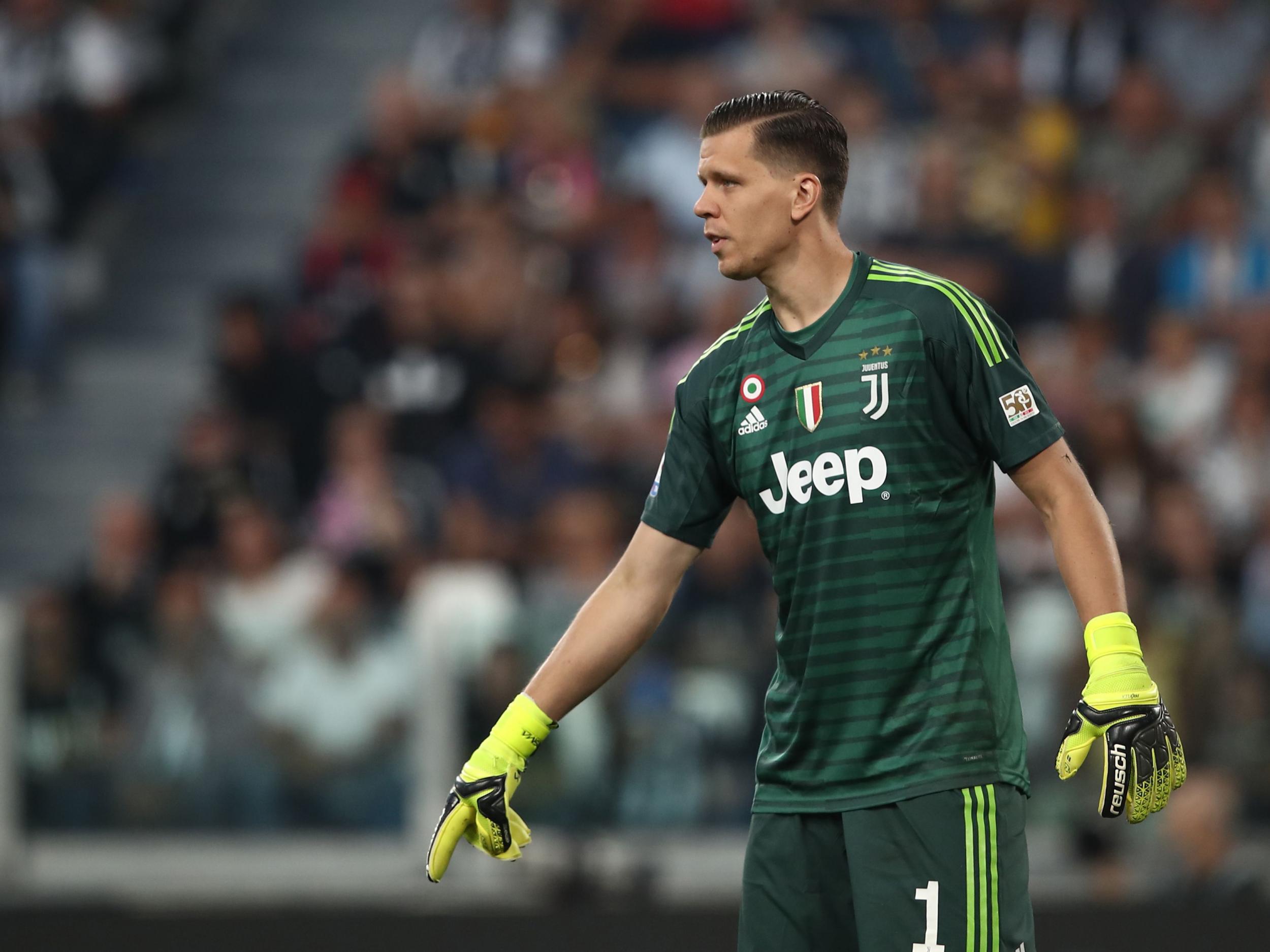 12/22

Wojciech Szczęsny – 6
13/22

Joao Cancelo – 6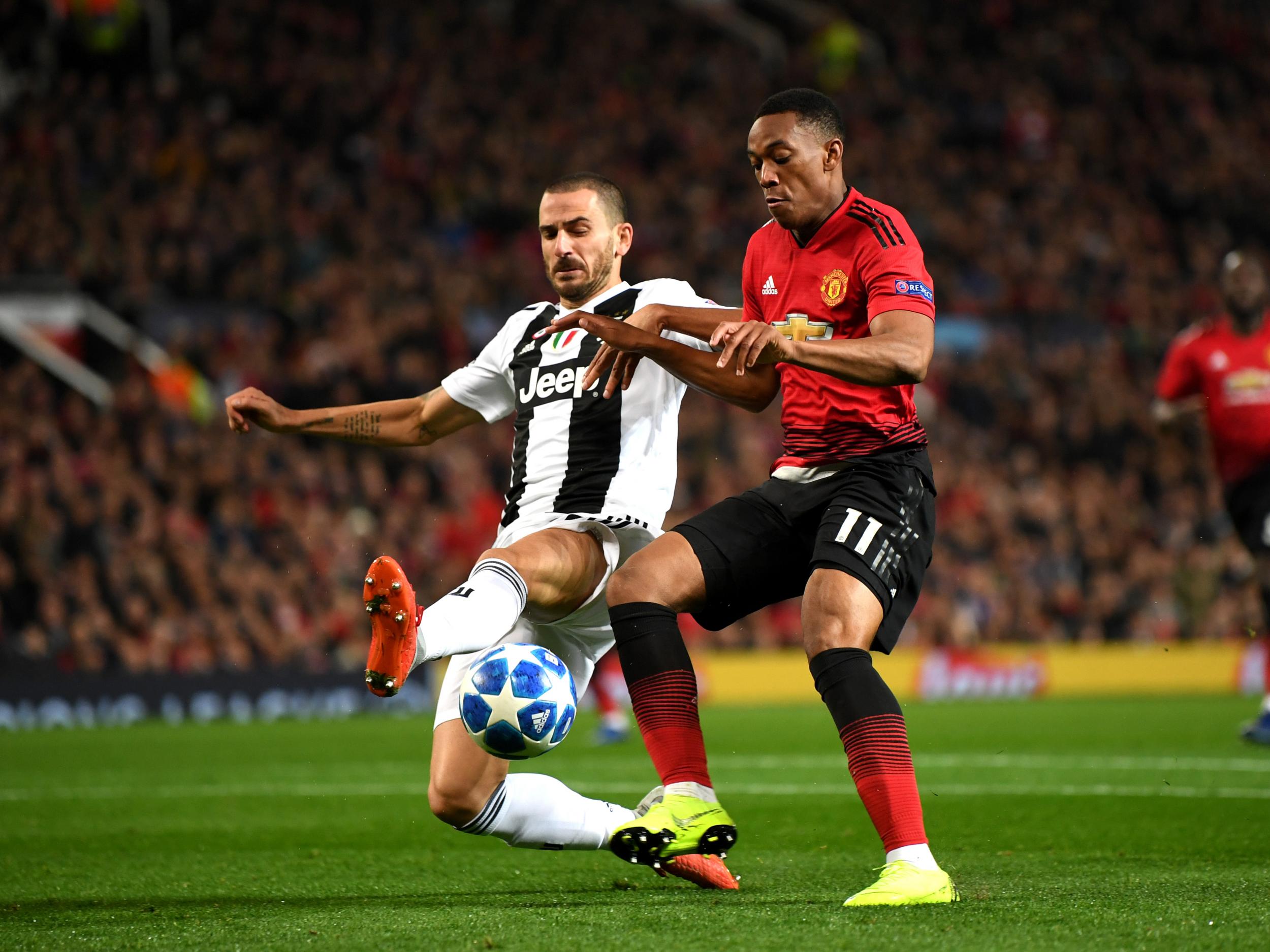 14/22

Leonardo Bonucci – 7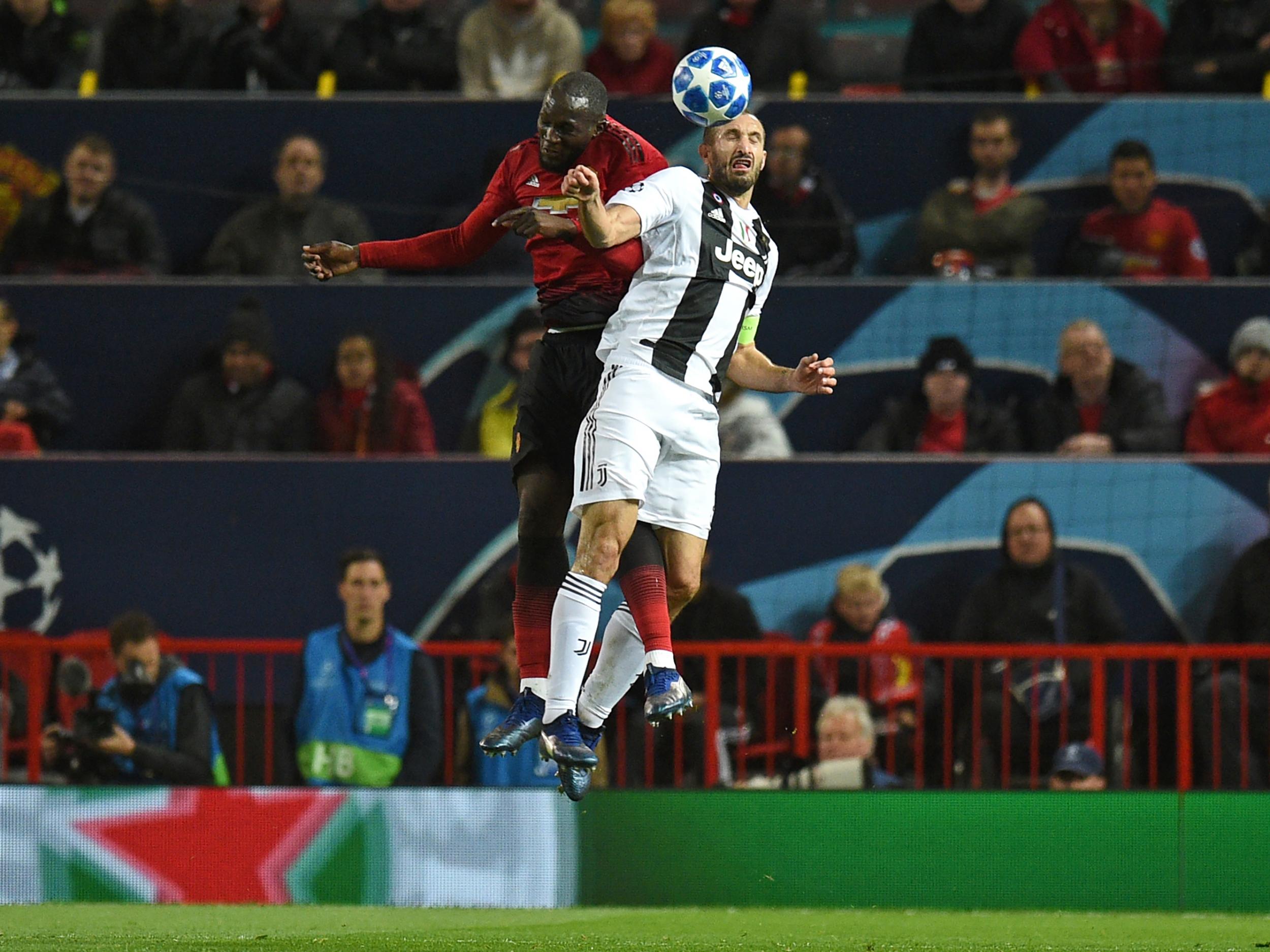 15/22

Giorgio Chiellini – 7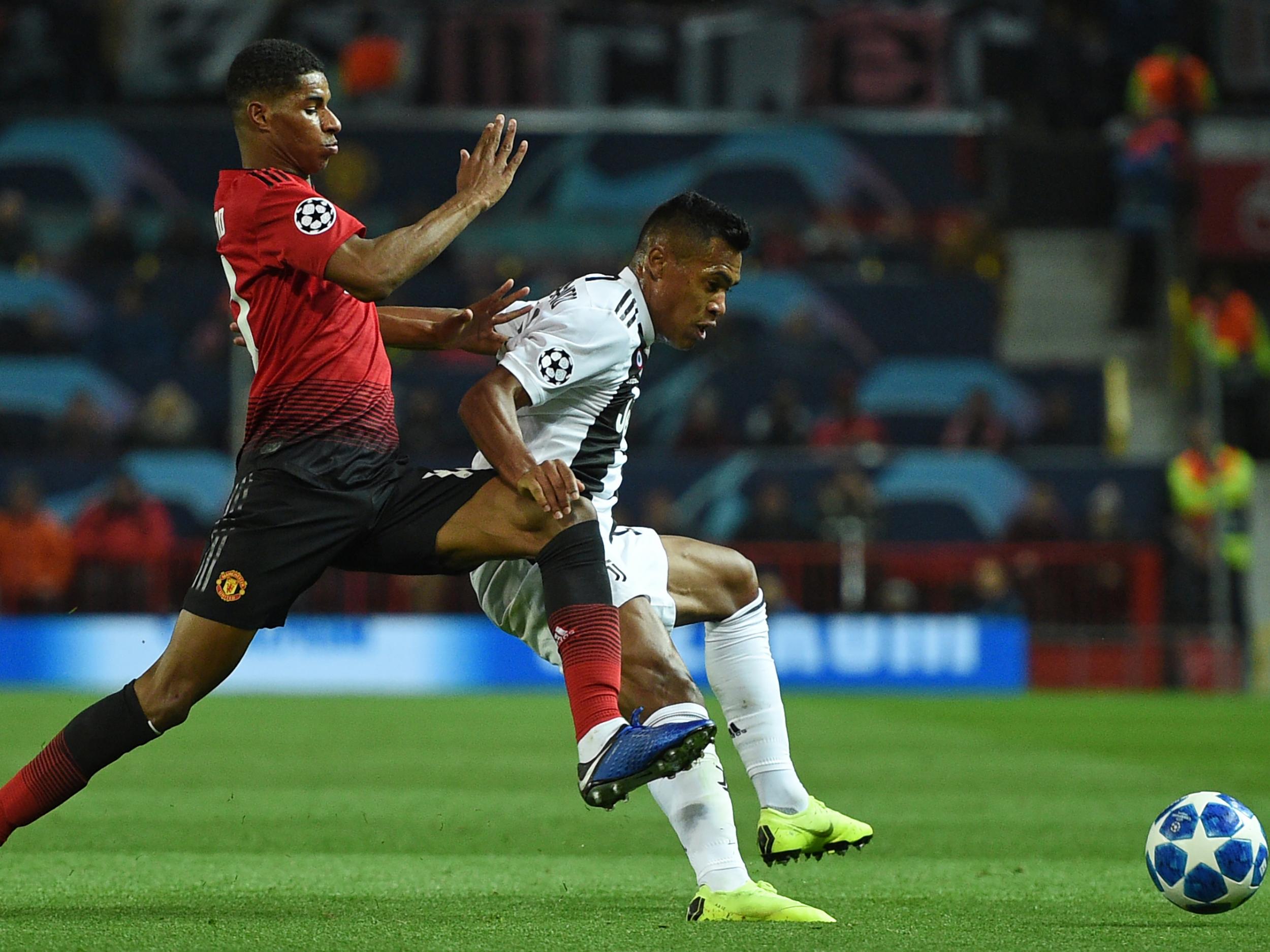 16/22

Alex Sandro – 6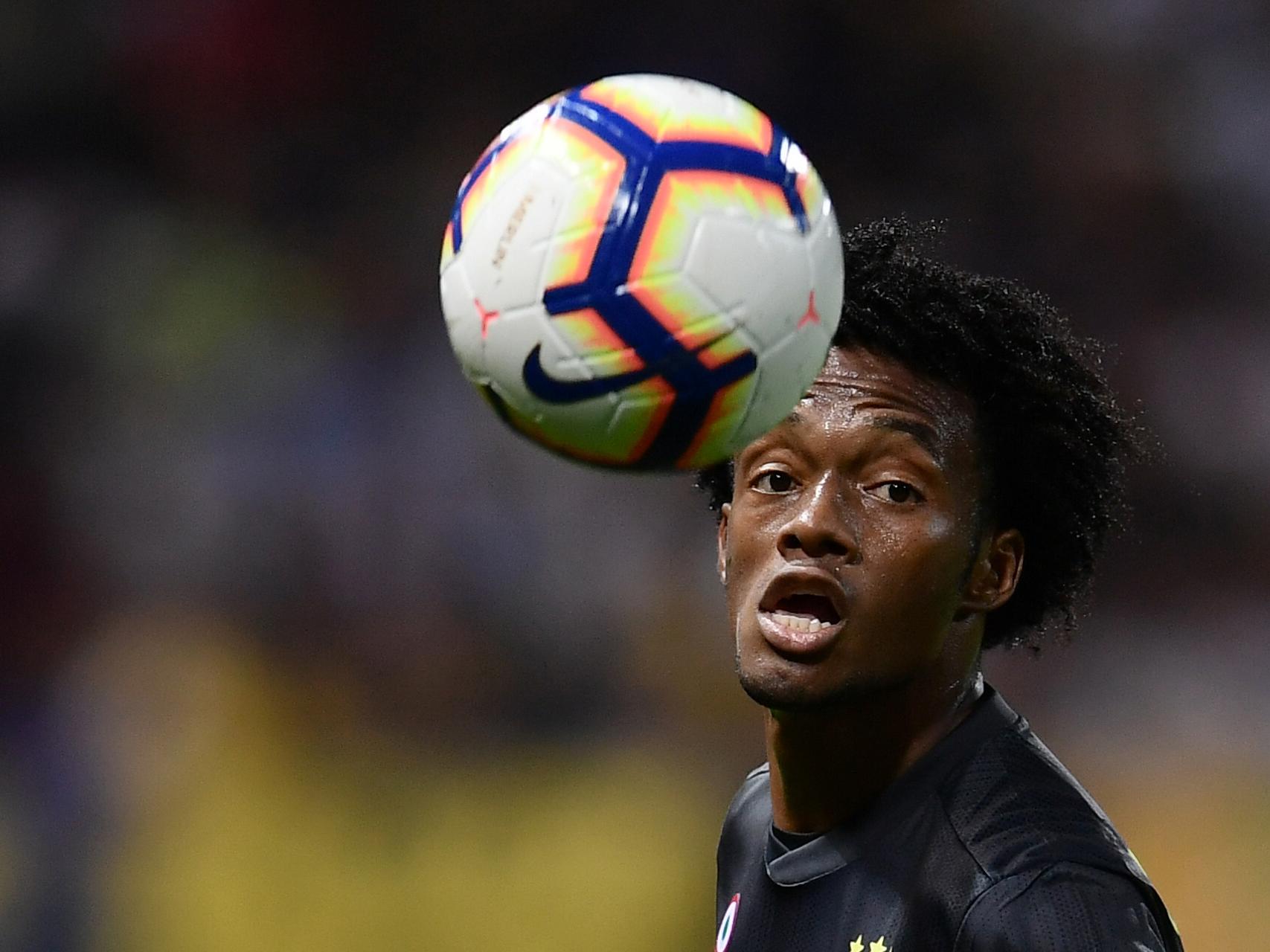 17/22

Juan Cuadrado – 6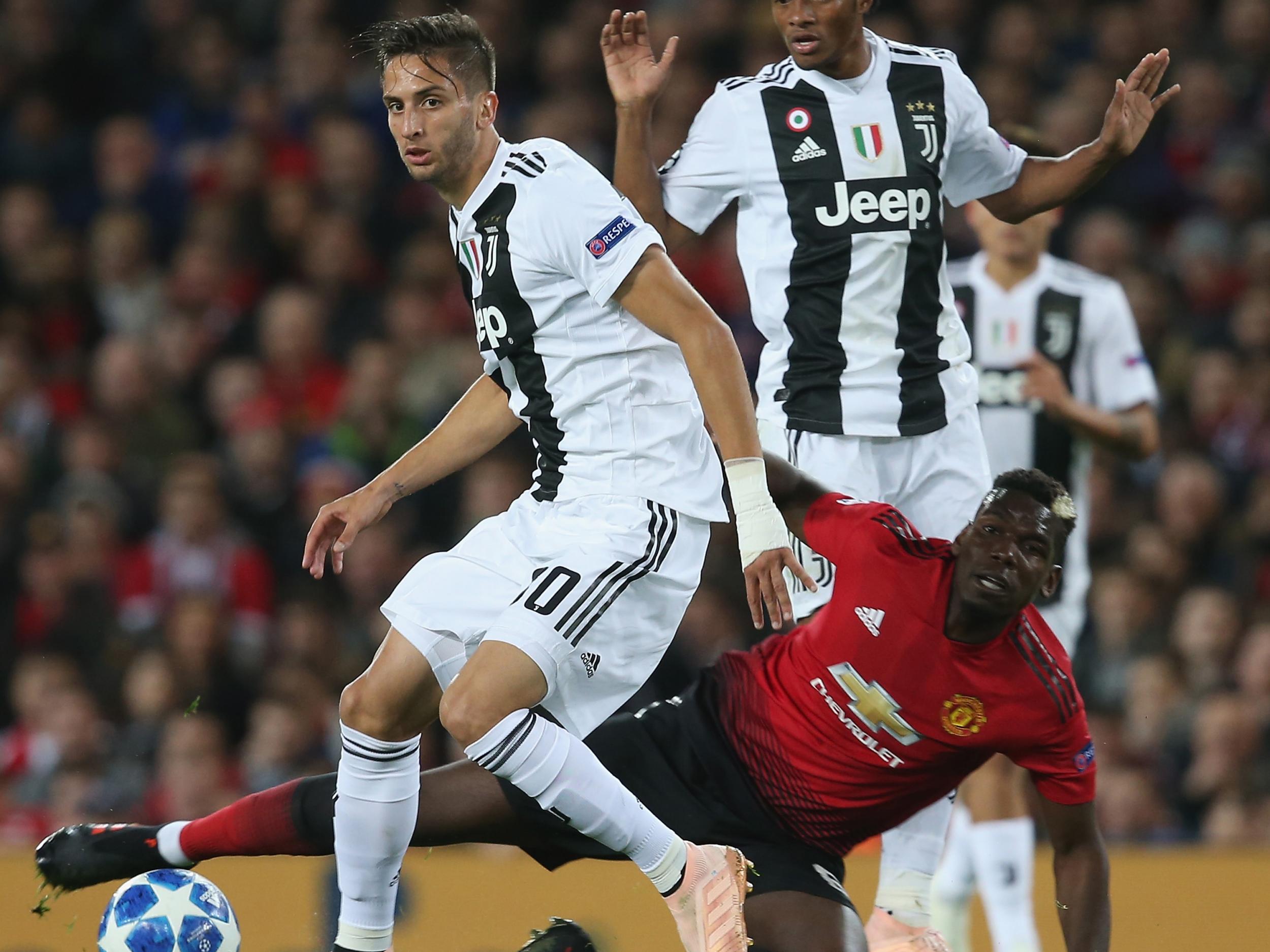 18/22

Rodrigo Bentancur – 6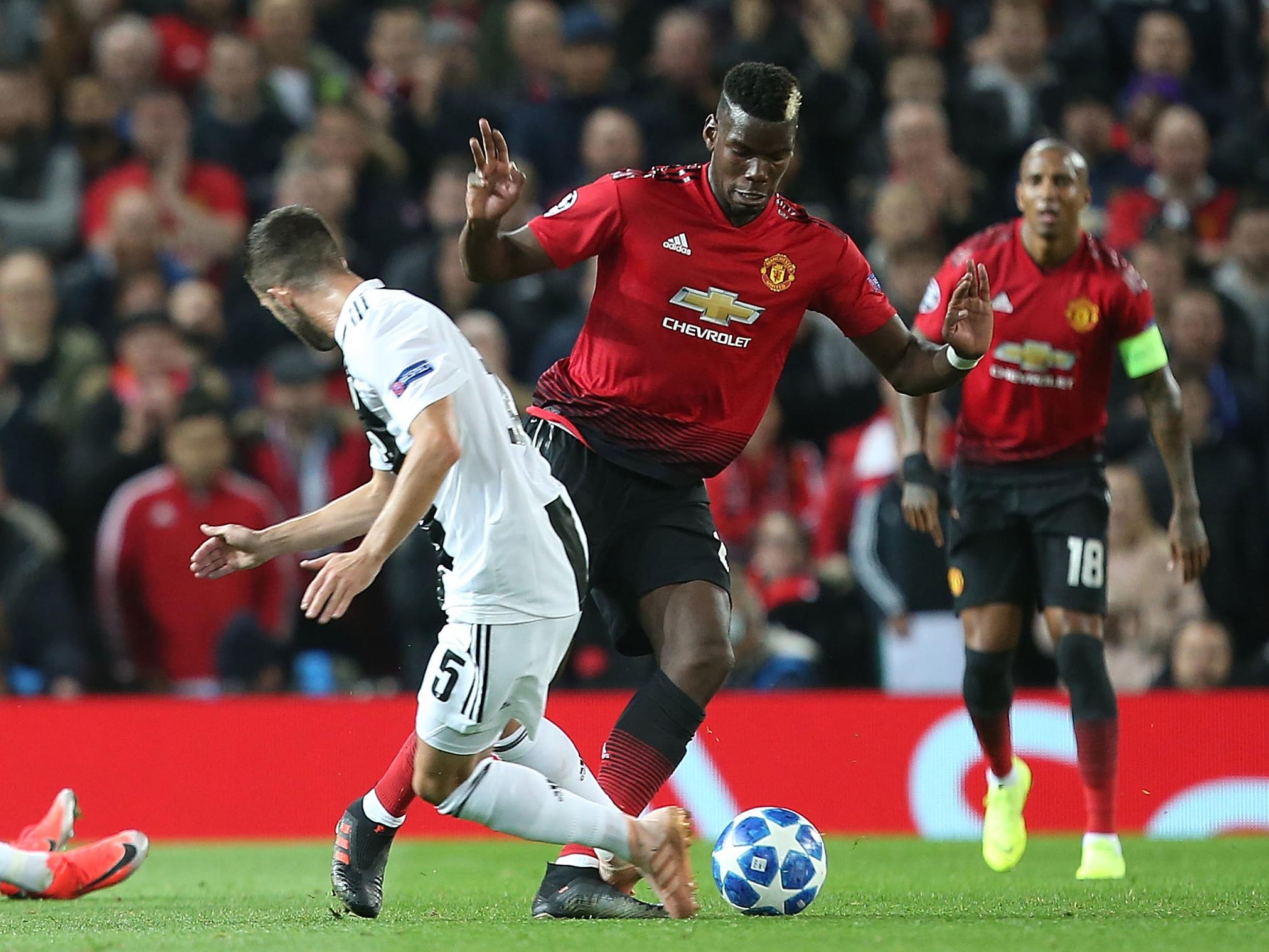 19/22

Miralem Pjanic – 6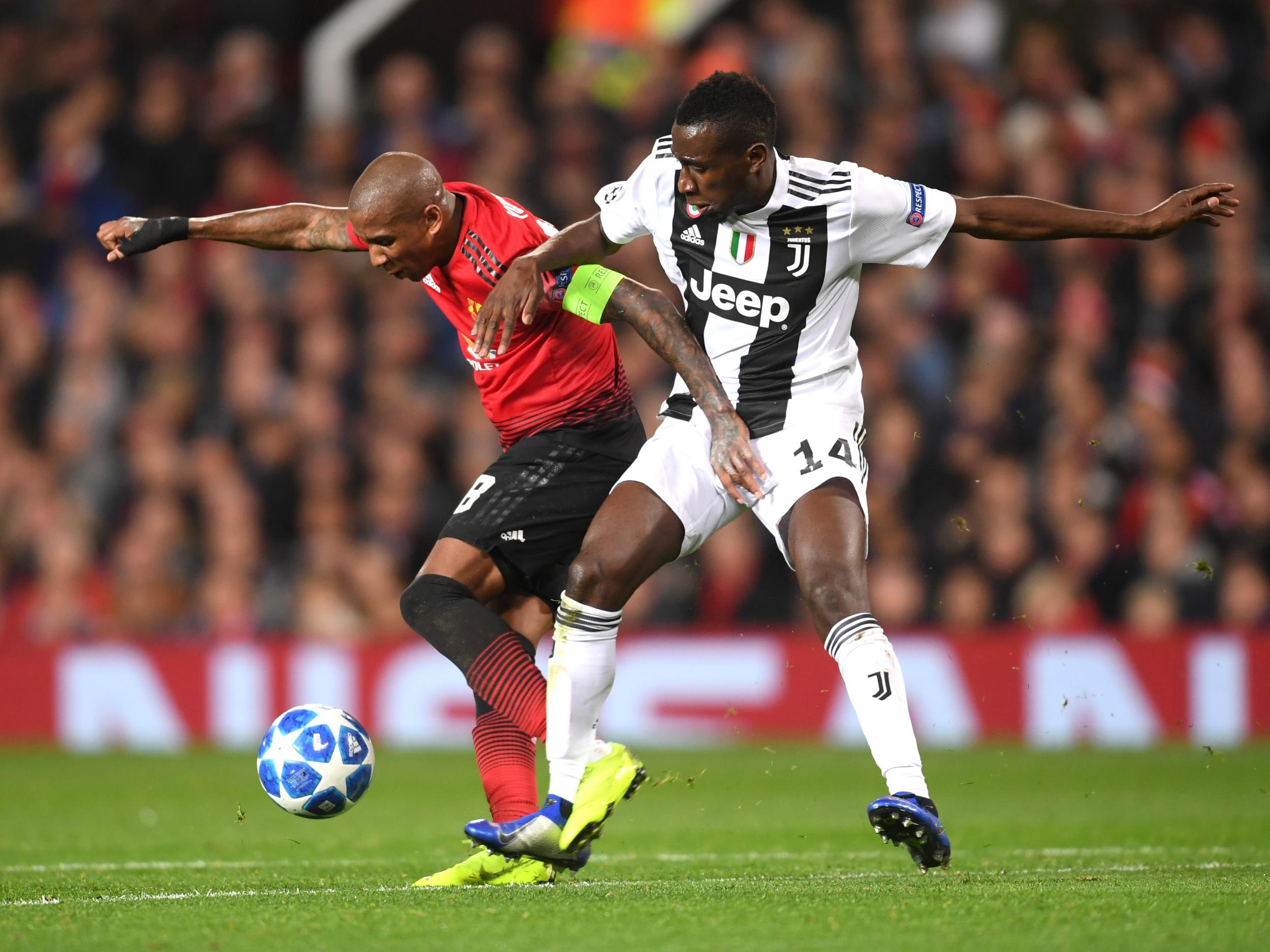 20/22

Blaise Matuidi – 6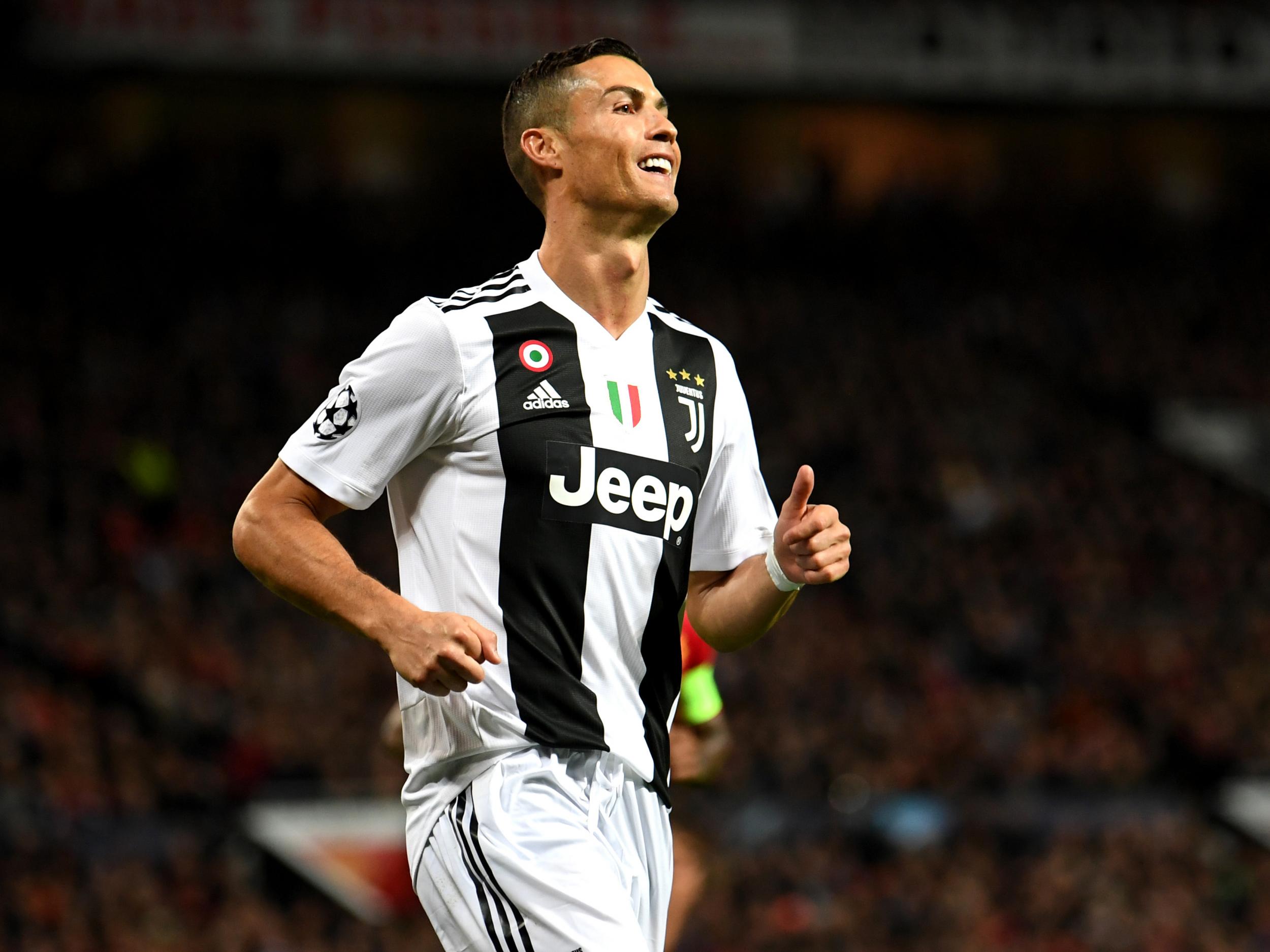 21/22

Cristiano Ronaldo – 7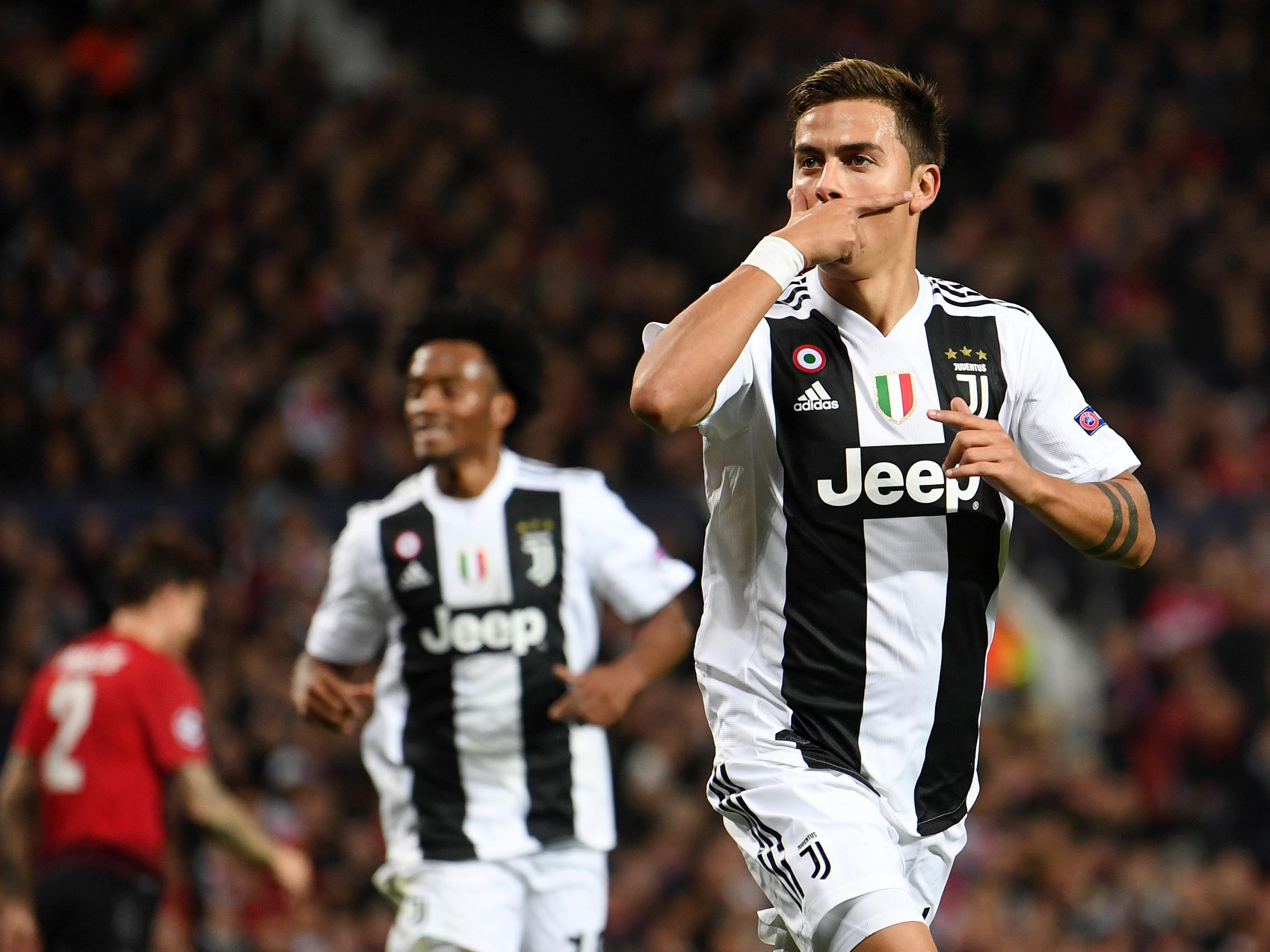 22/22

Paulo Dybala – 8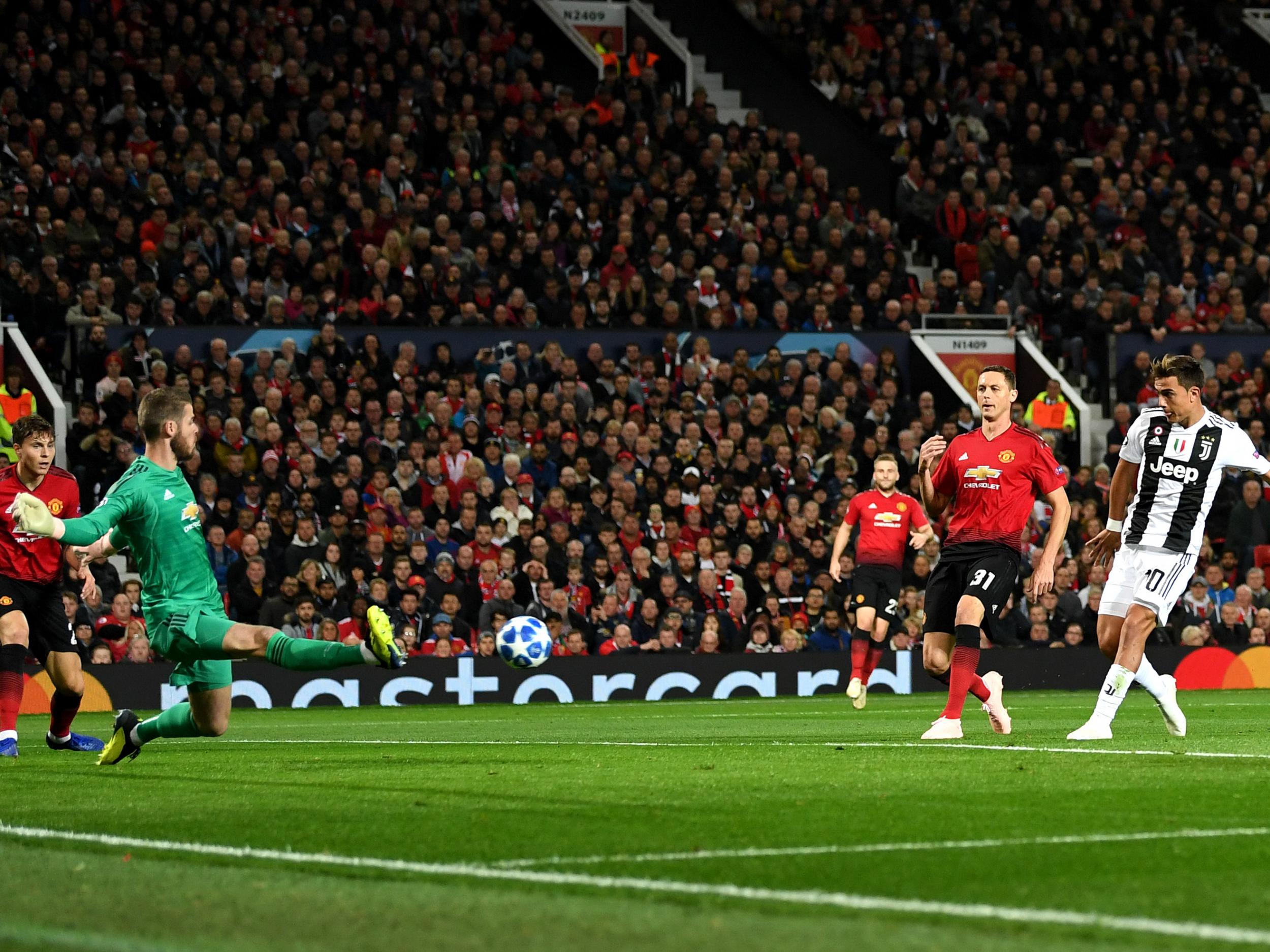 1/22

David De Gea – 7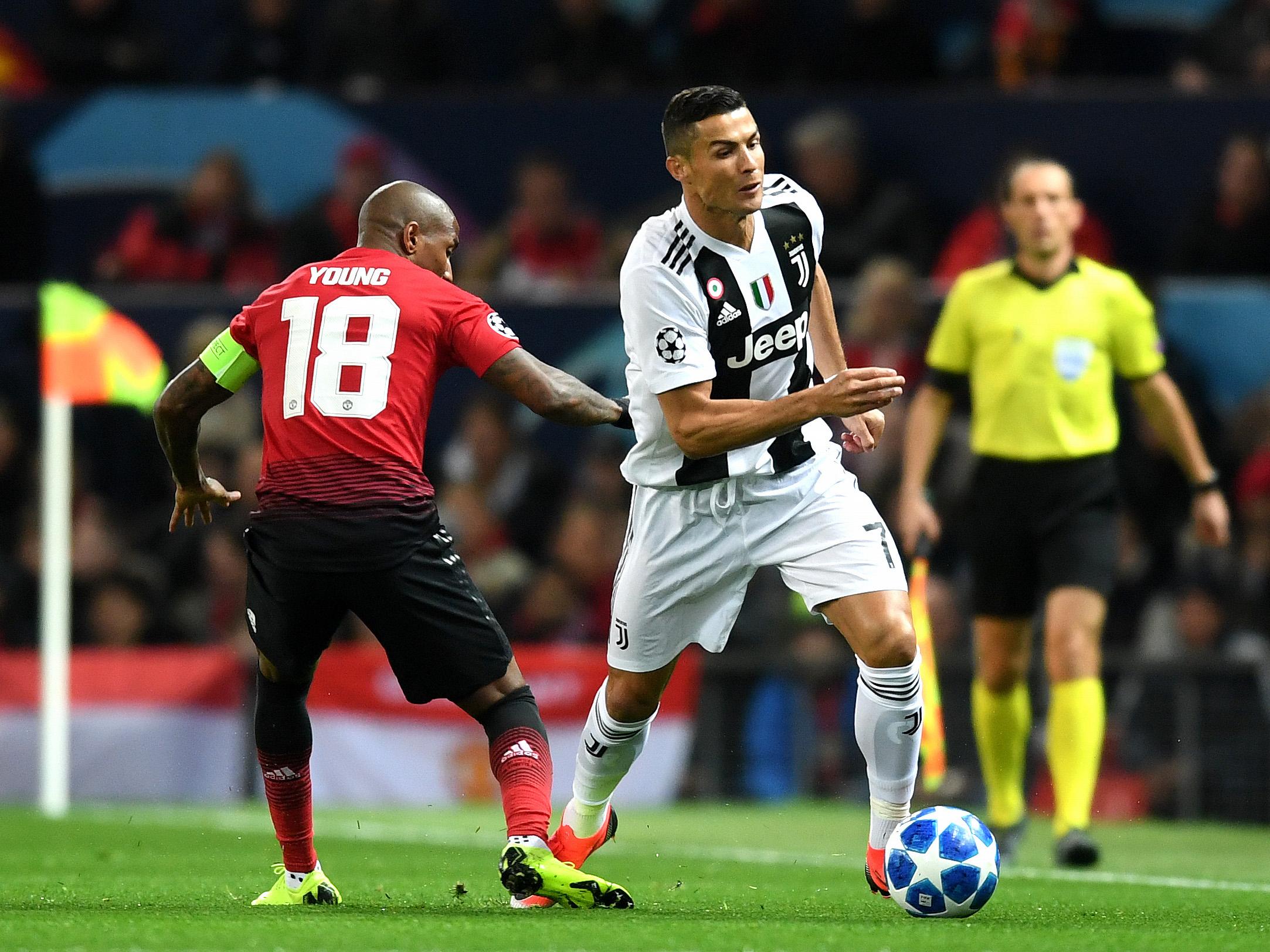 2/22

Ashley Young – 6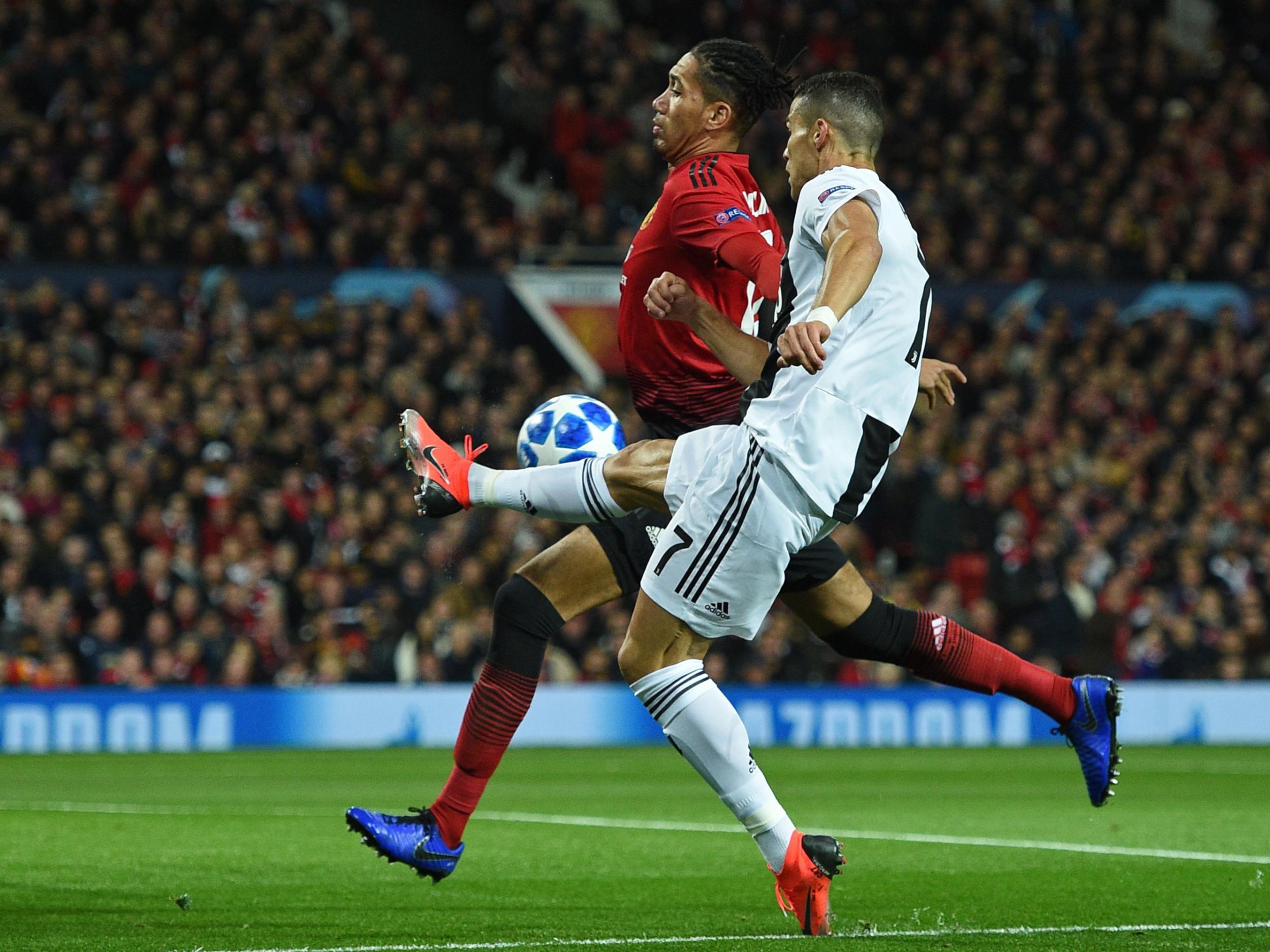 3/22

Chris Smalling – 5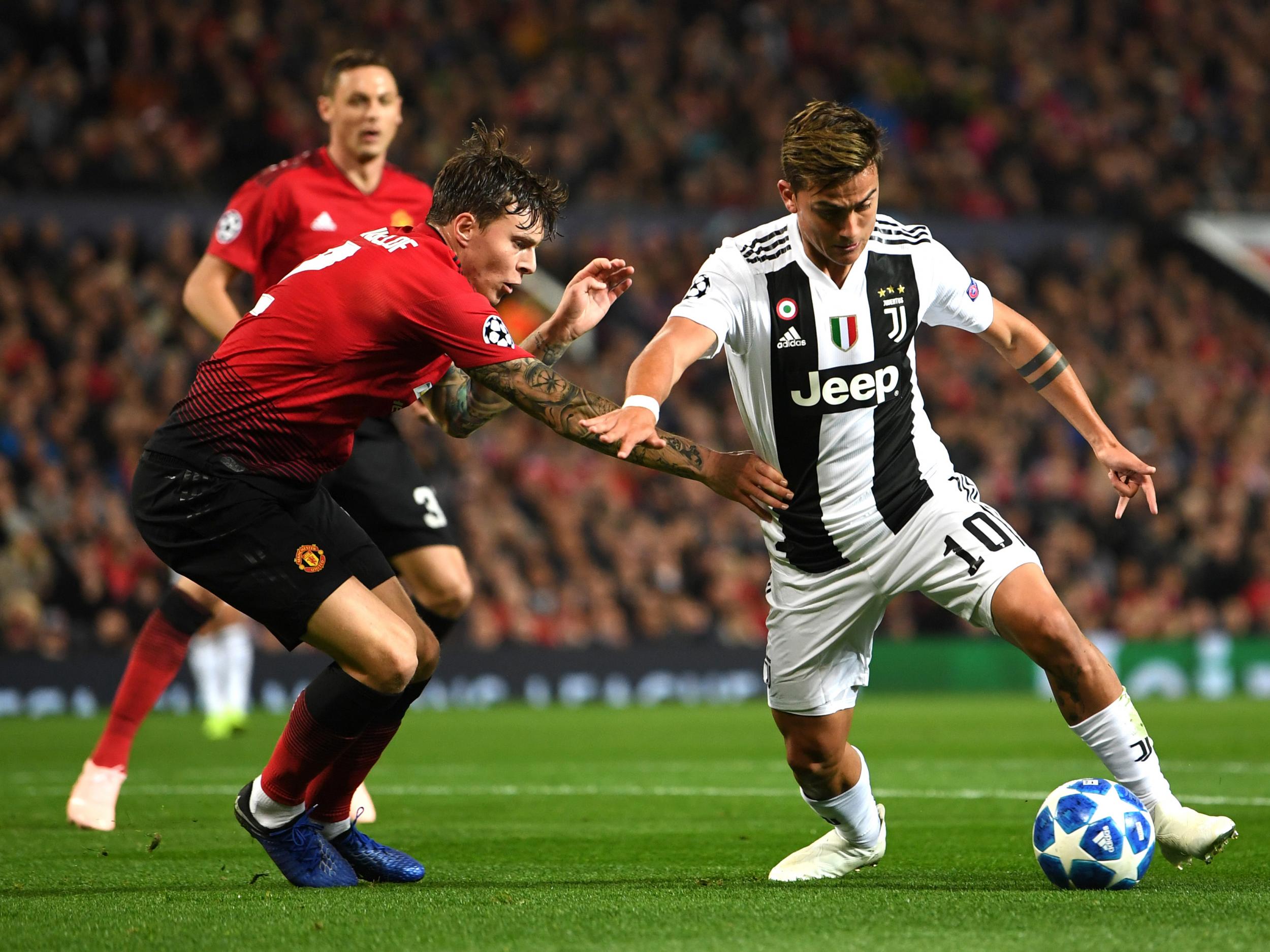 4/22

Victor Lindelof – 7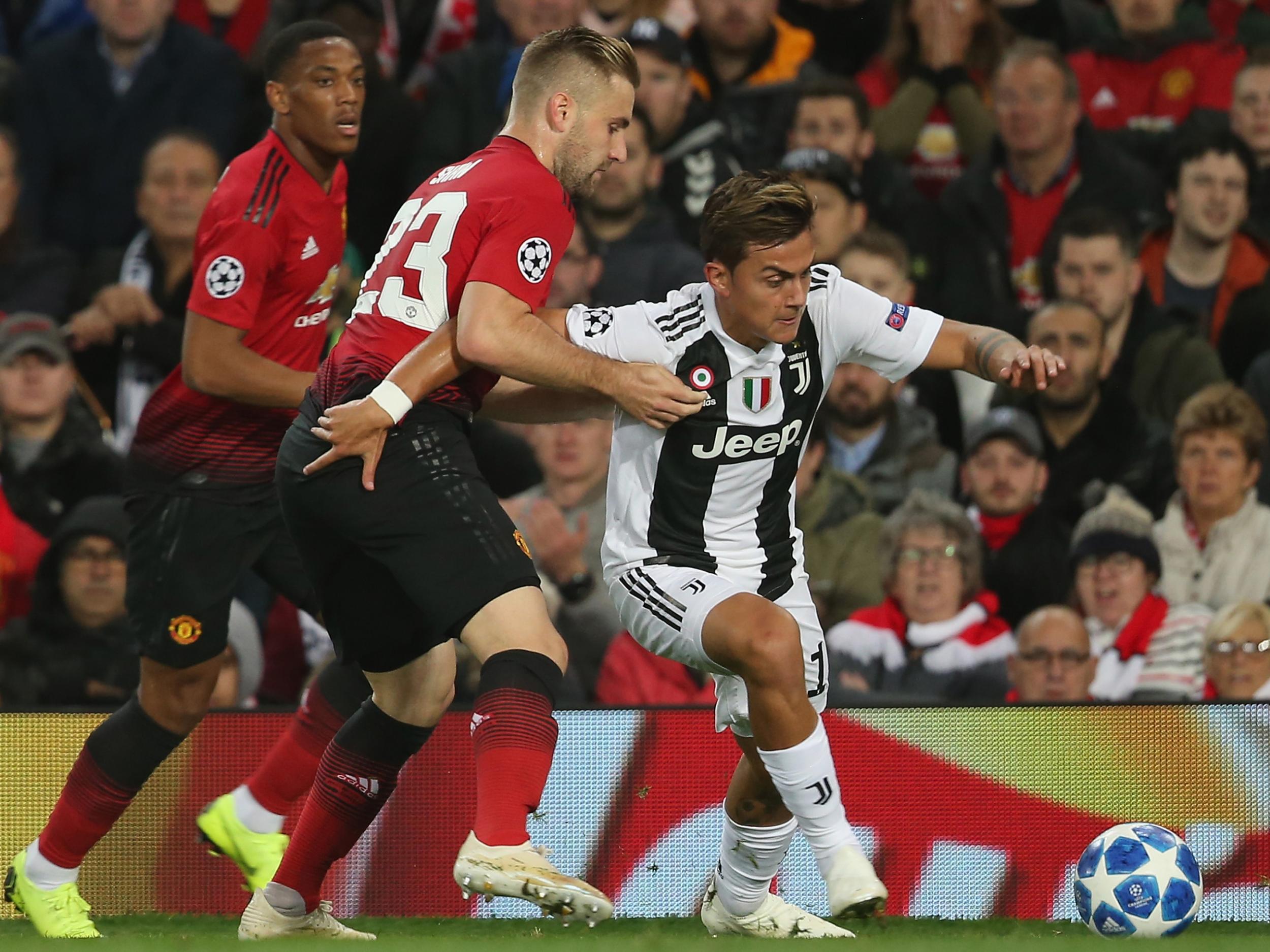 5/22

Luke Shaw – 6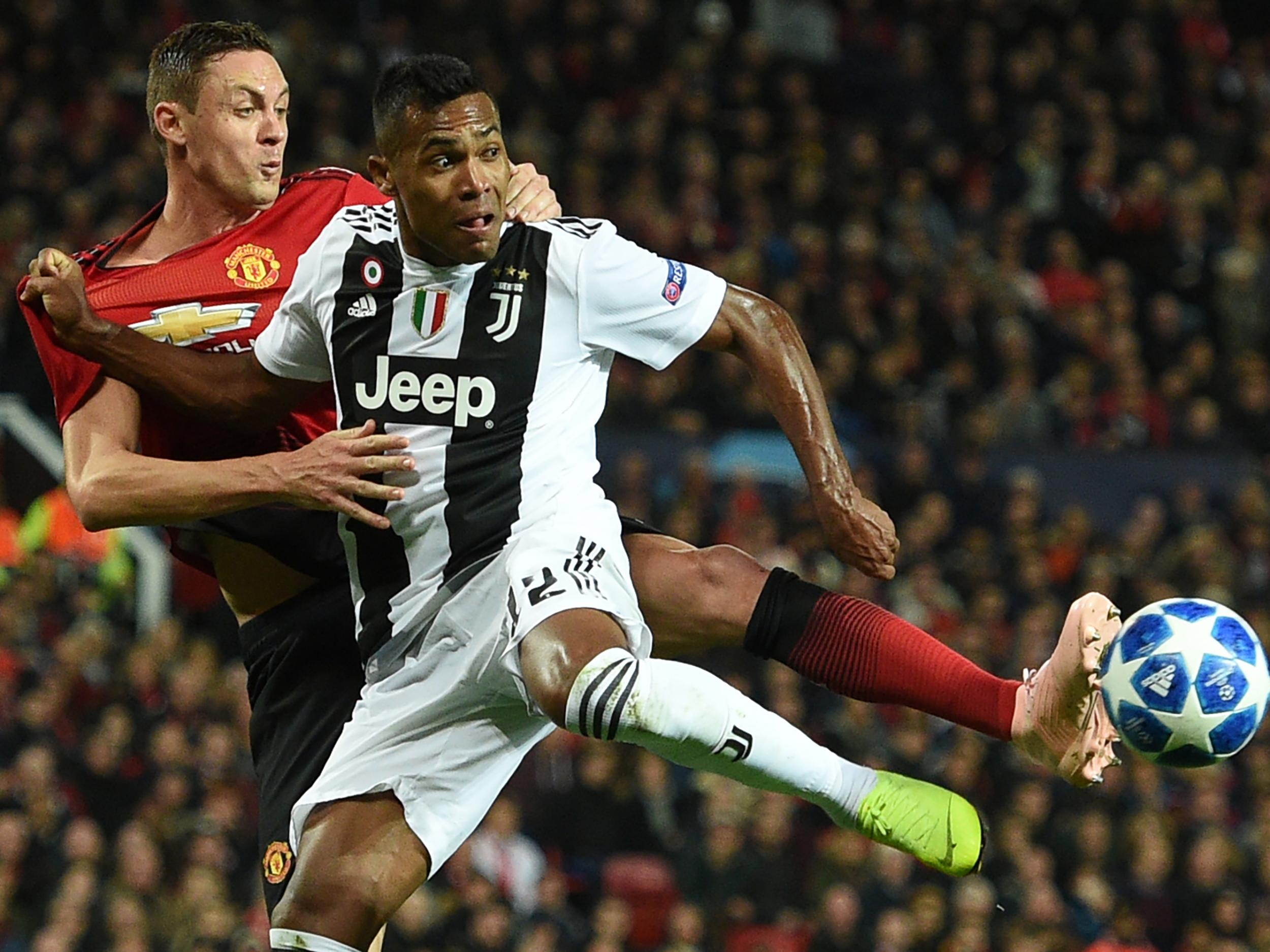 6/22

Nemanja Matic – 5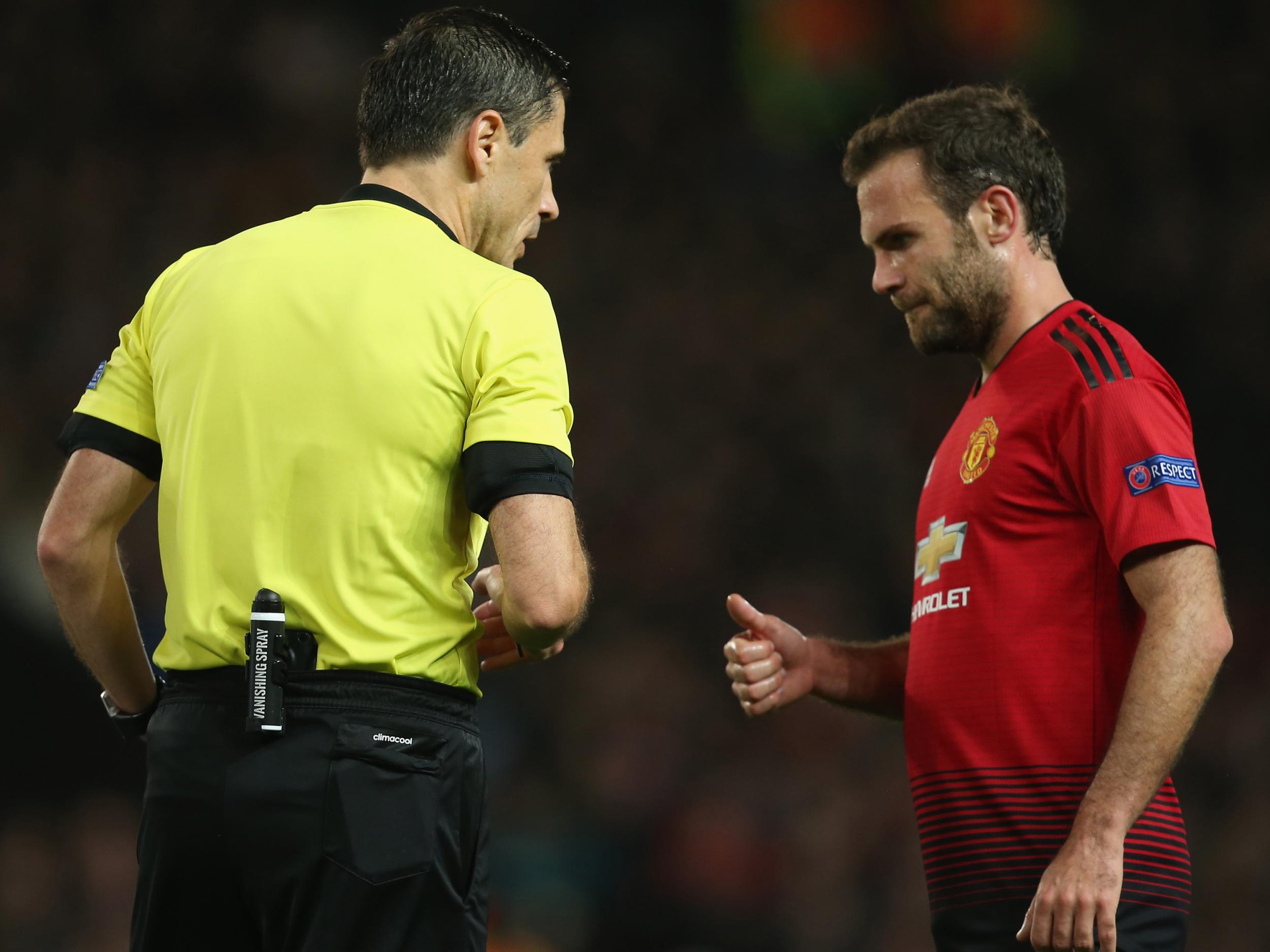 7/22

Juan Mata – 5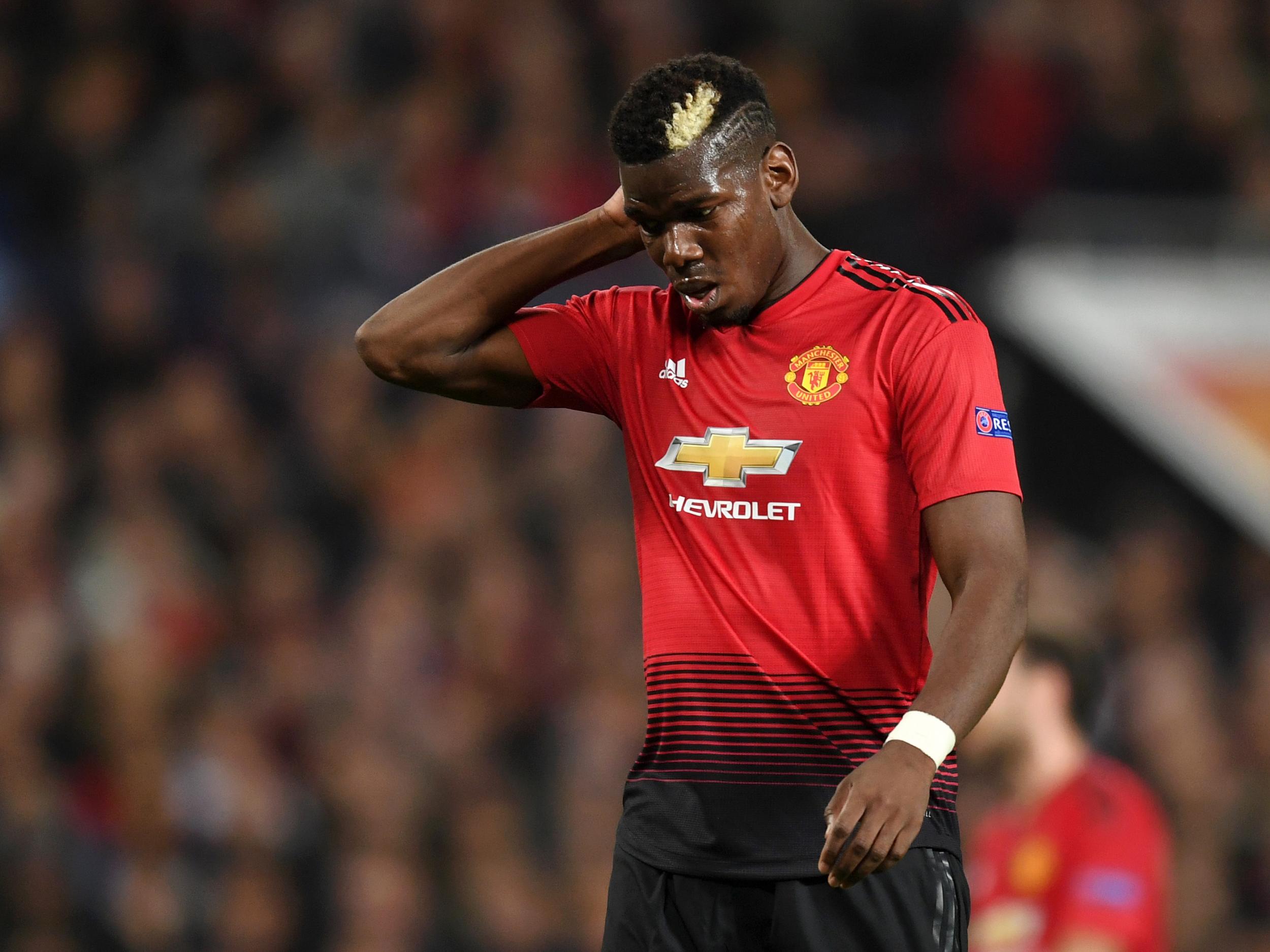 8/22

Paul Pogba – 6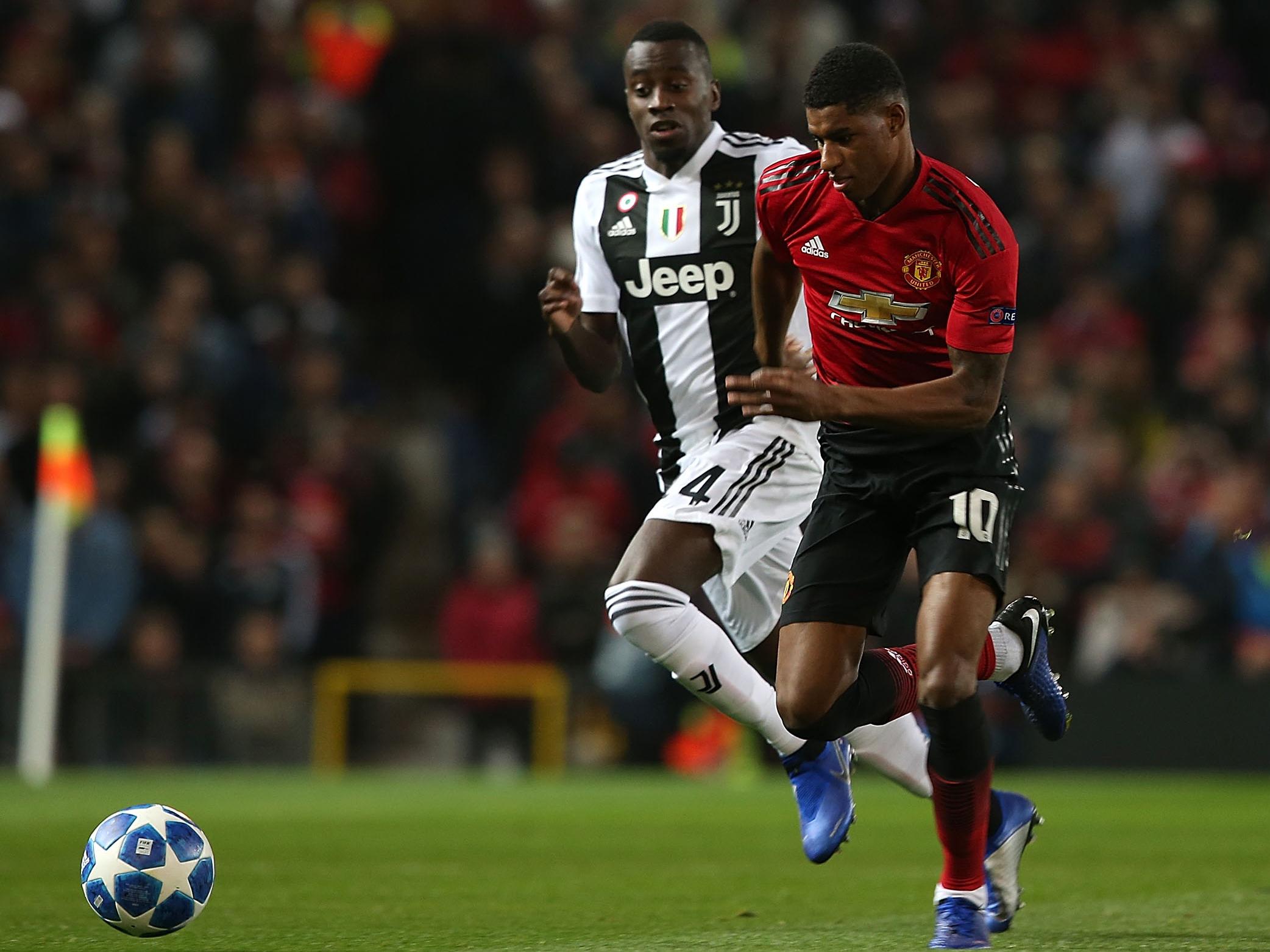 9/22

Marcus Rashford – 6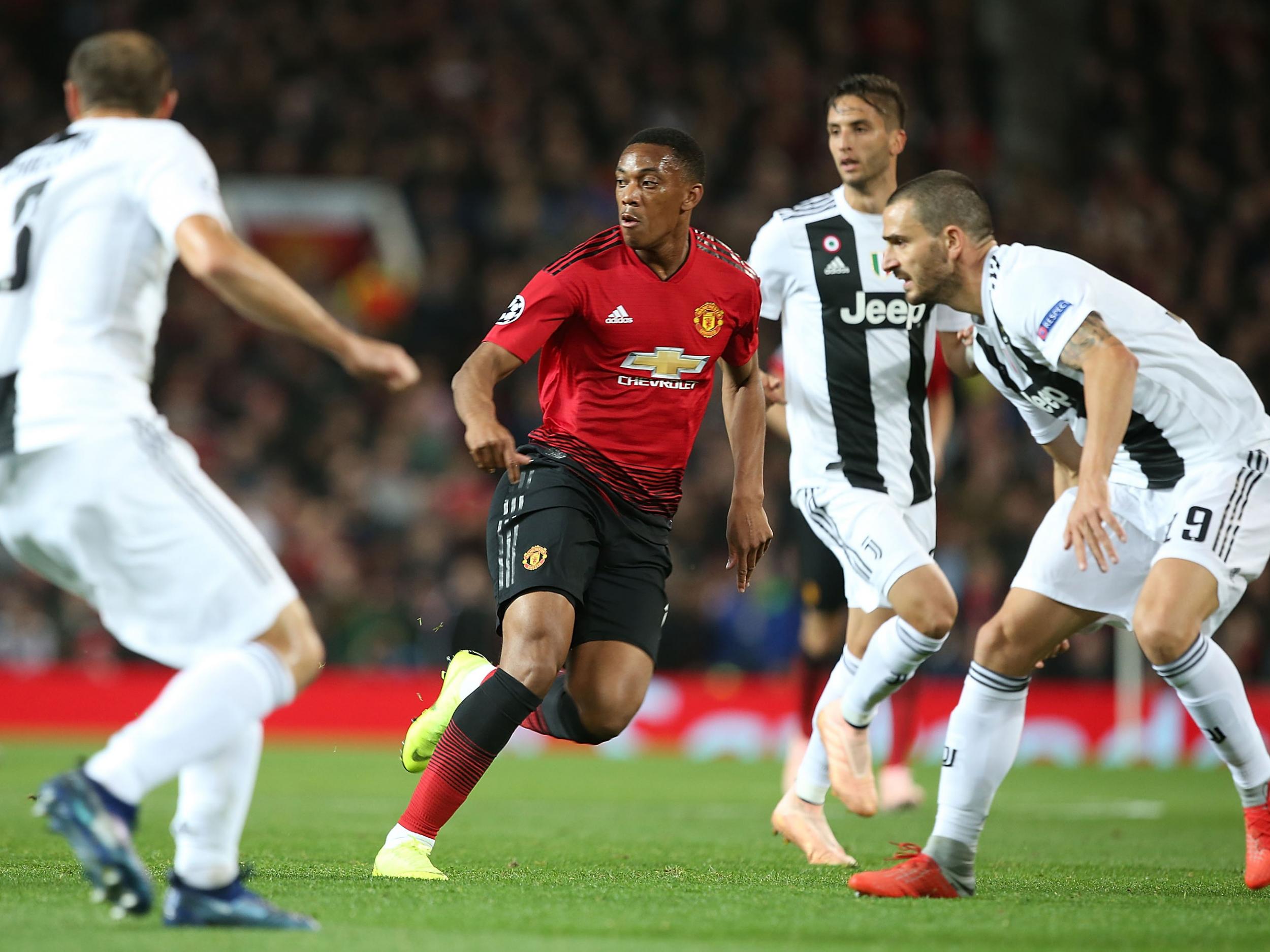 10/22

Anthony Martial – 6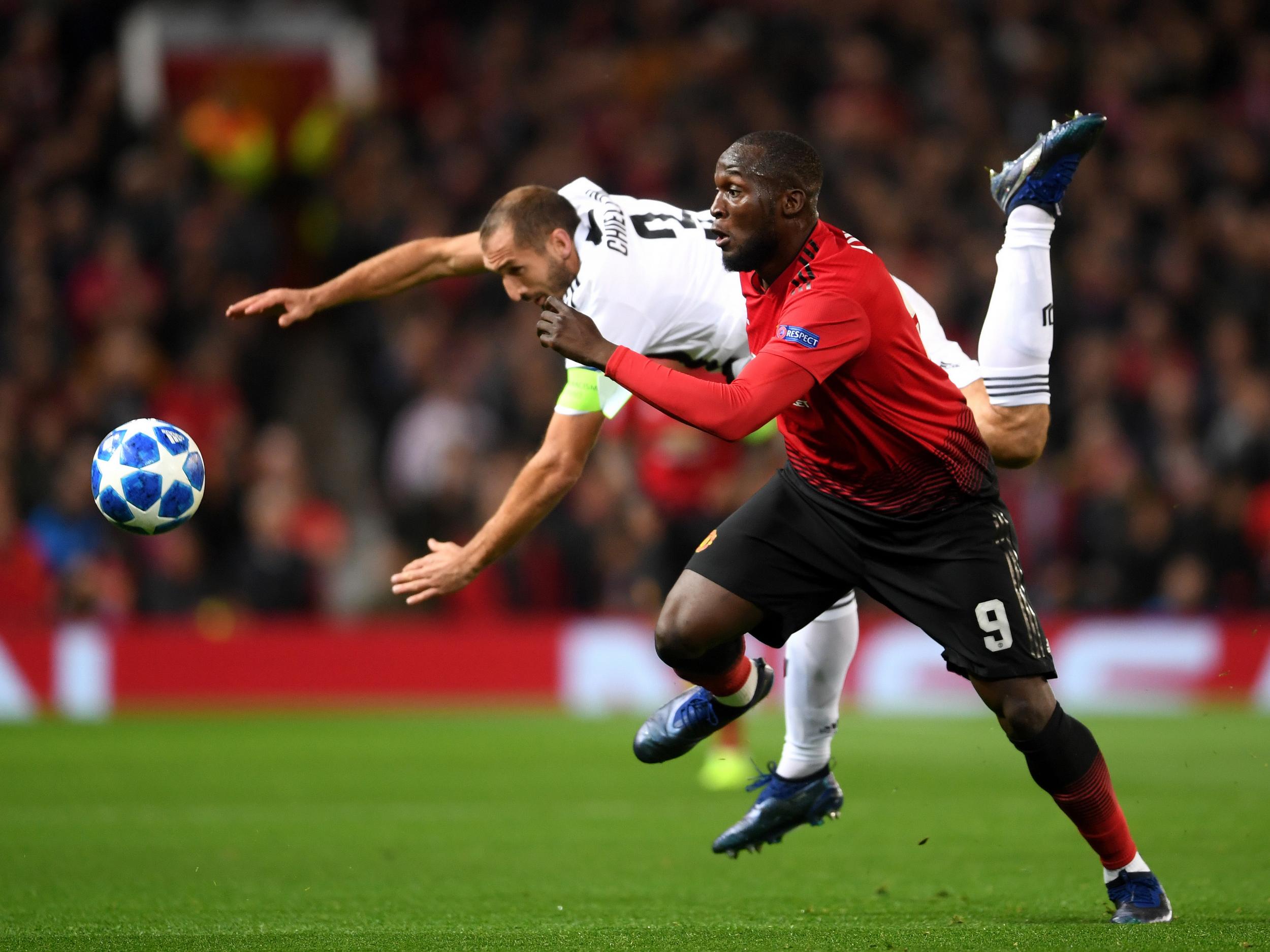 11/22

Romelu Lukaku – 5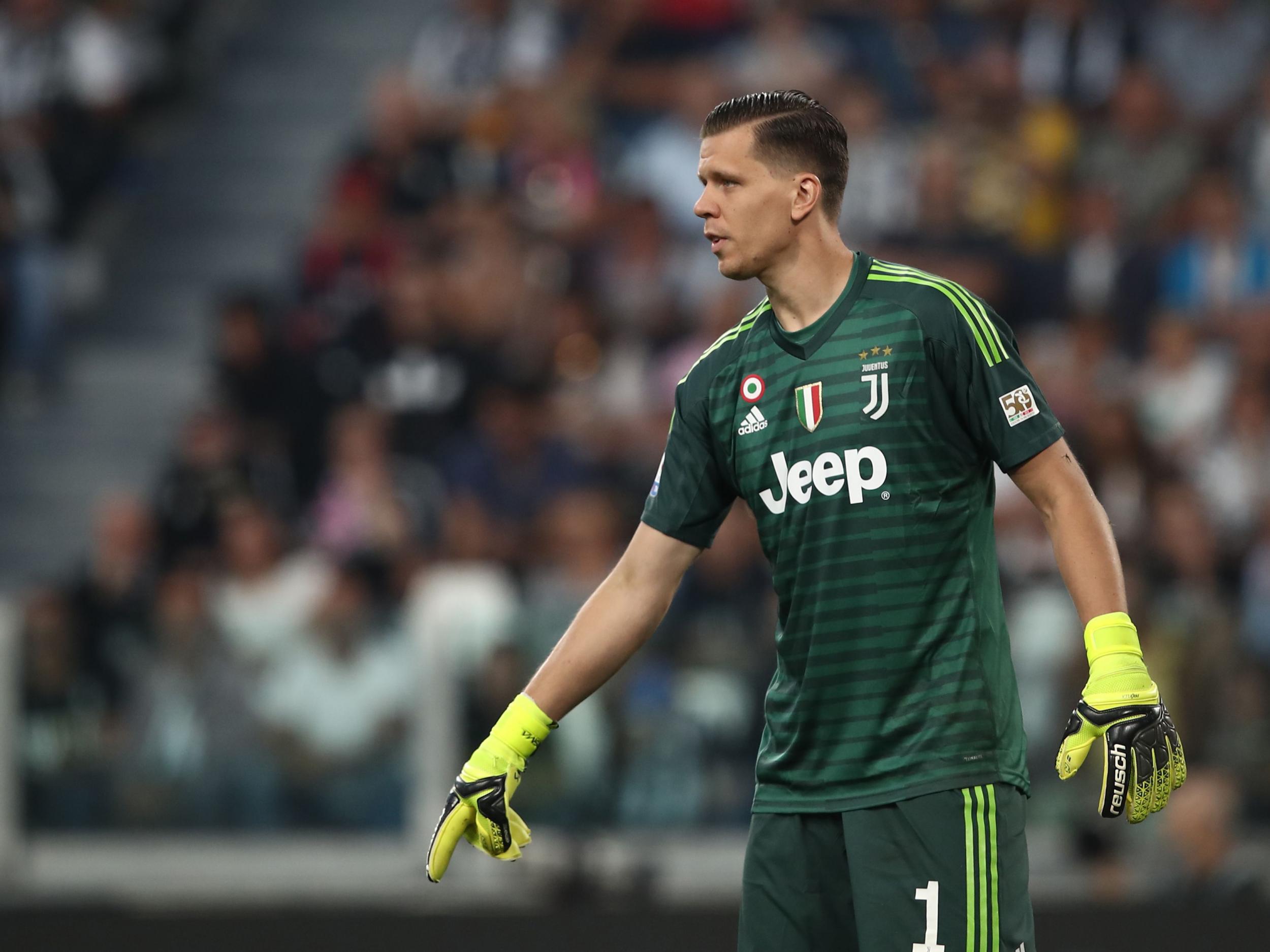 12/22

Wojciech Szczęsny – 6
13/22

Joao Cancelo – 6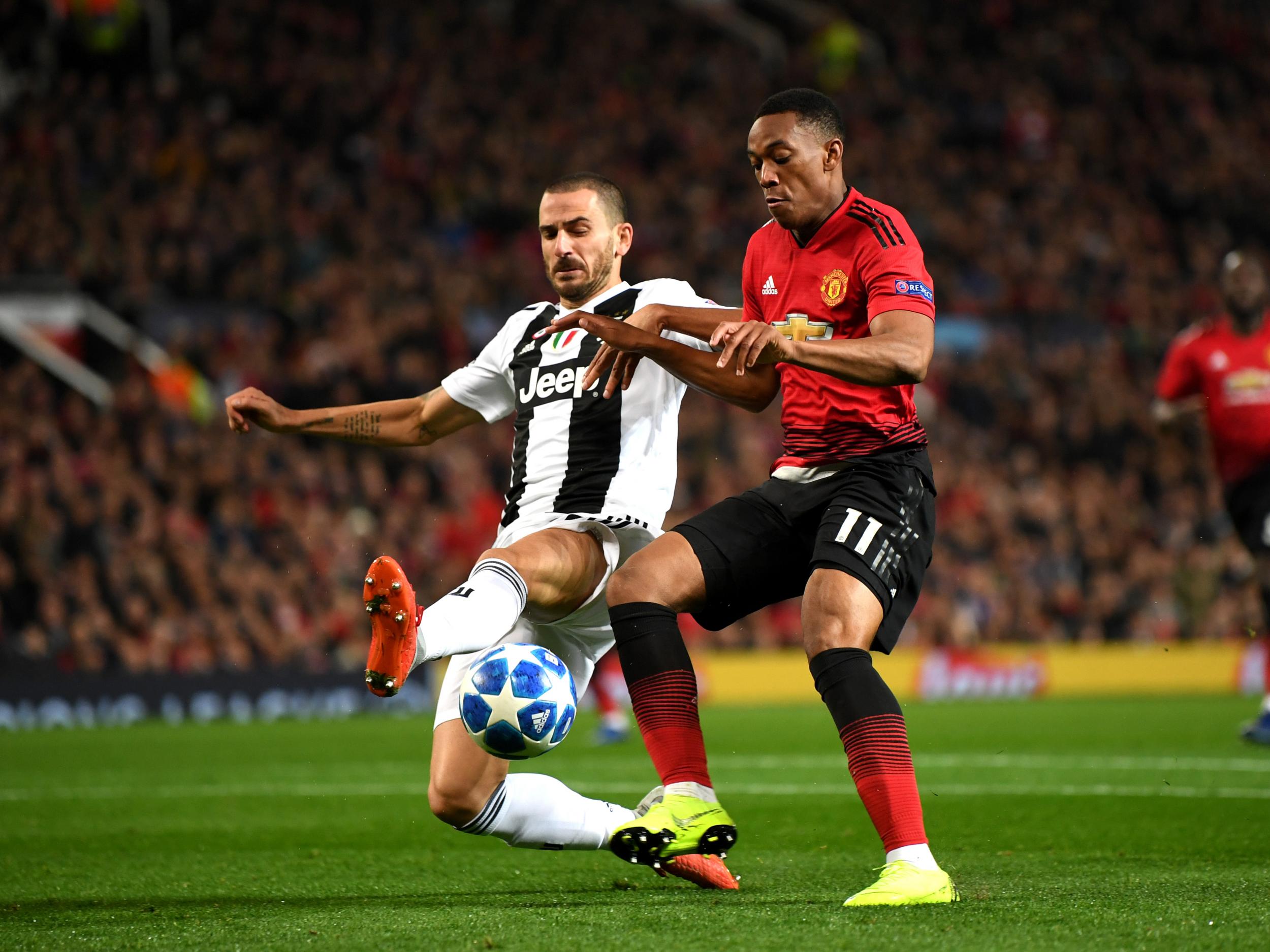 14/22

Leonardo Bonucci – 7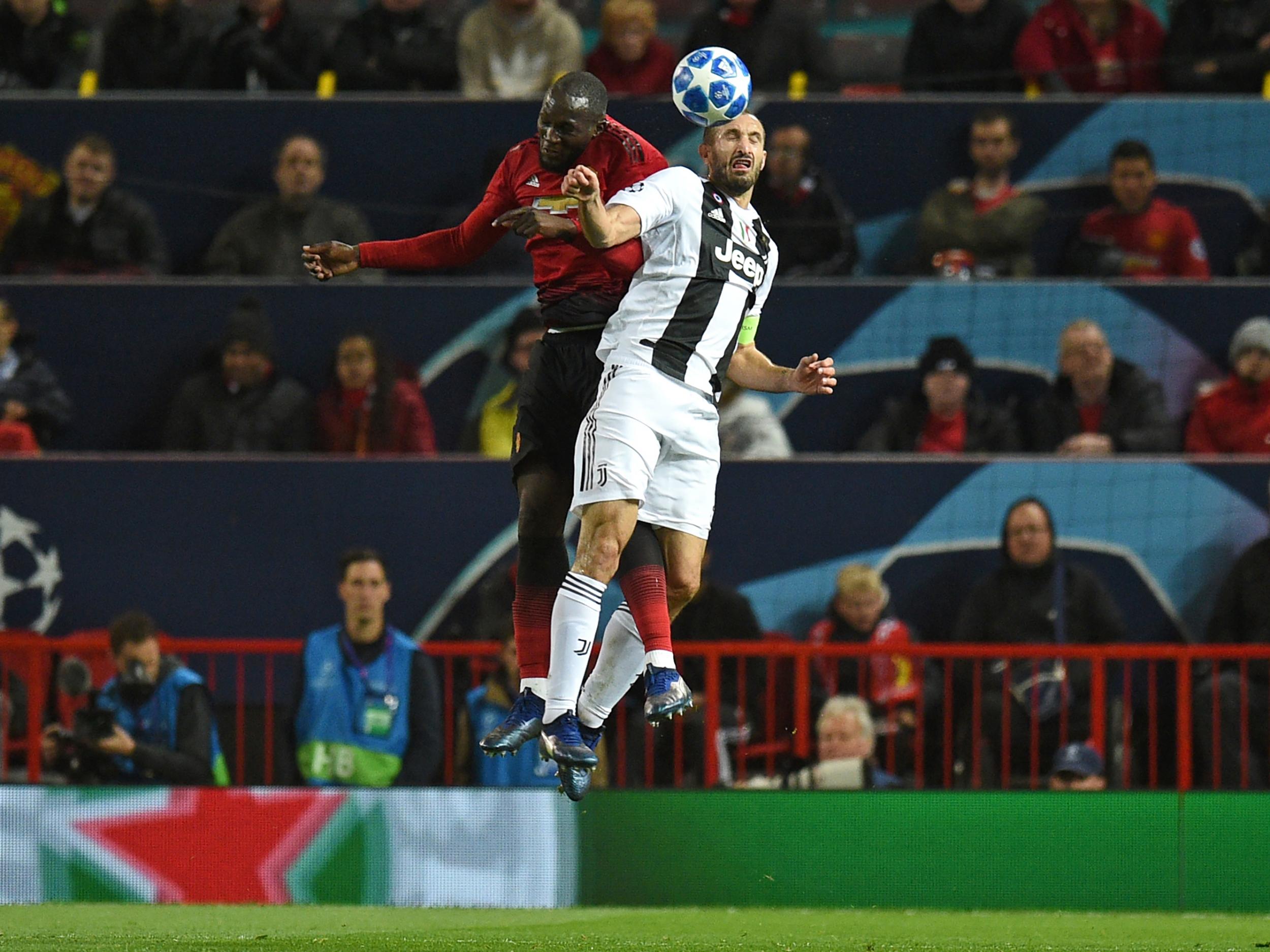 15/22

Giorgio Chiellini – 7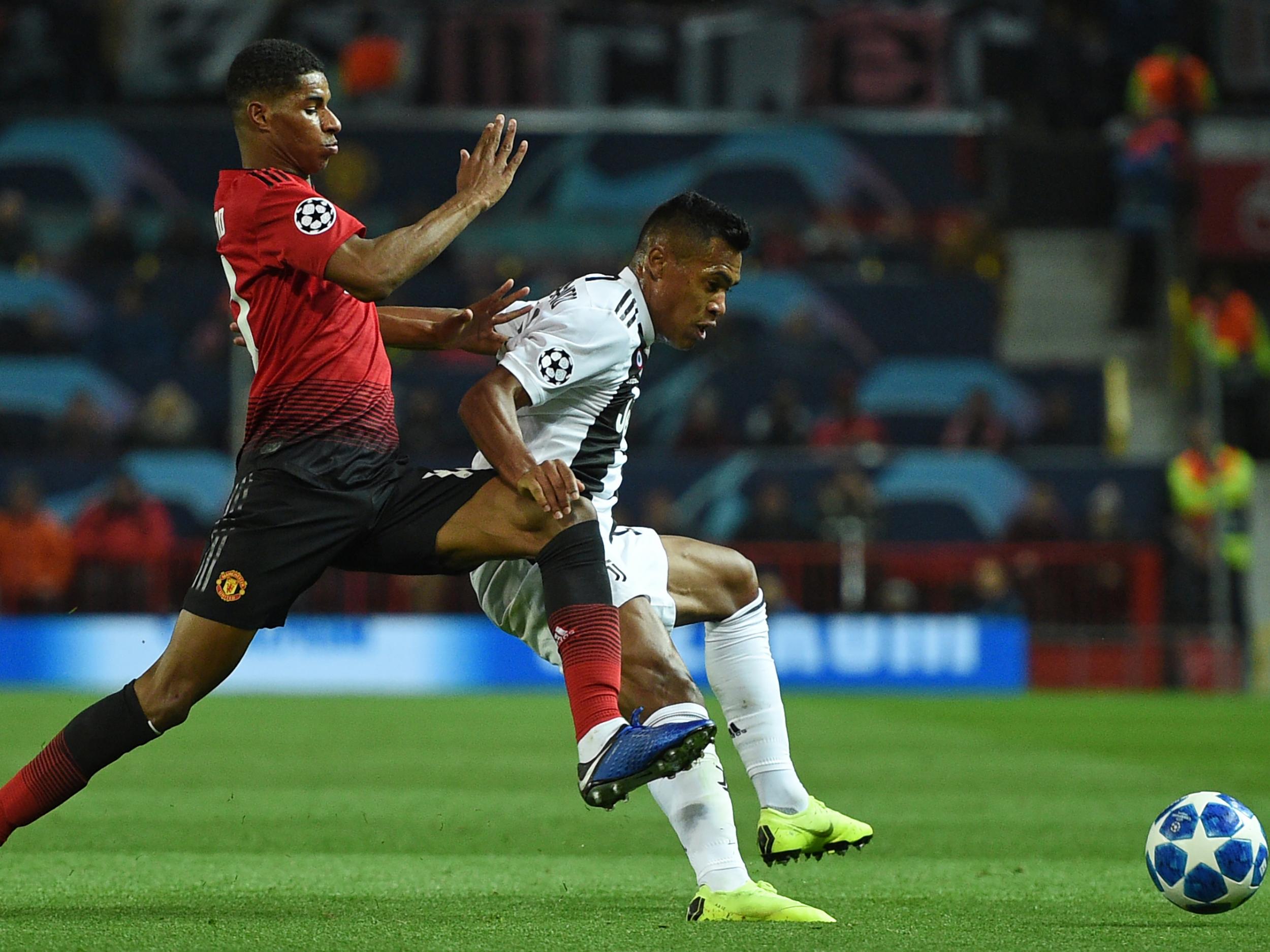 16/22

Alex Sandro – 6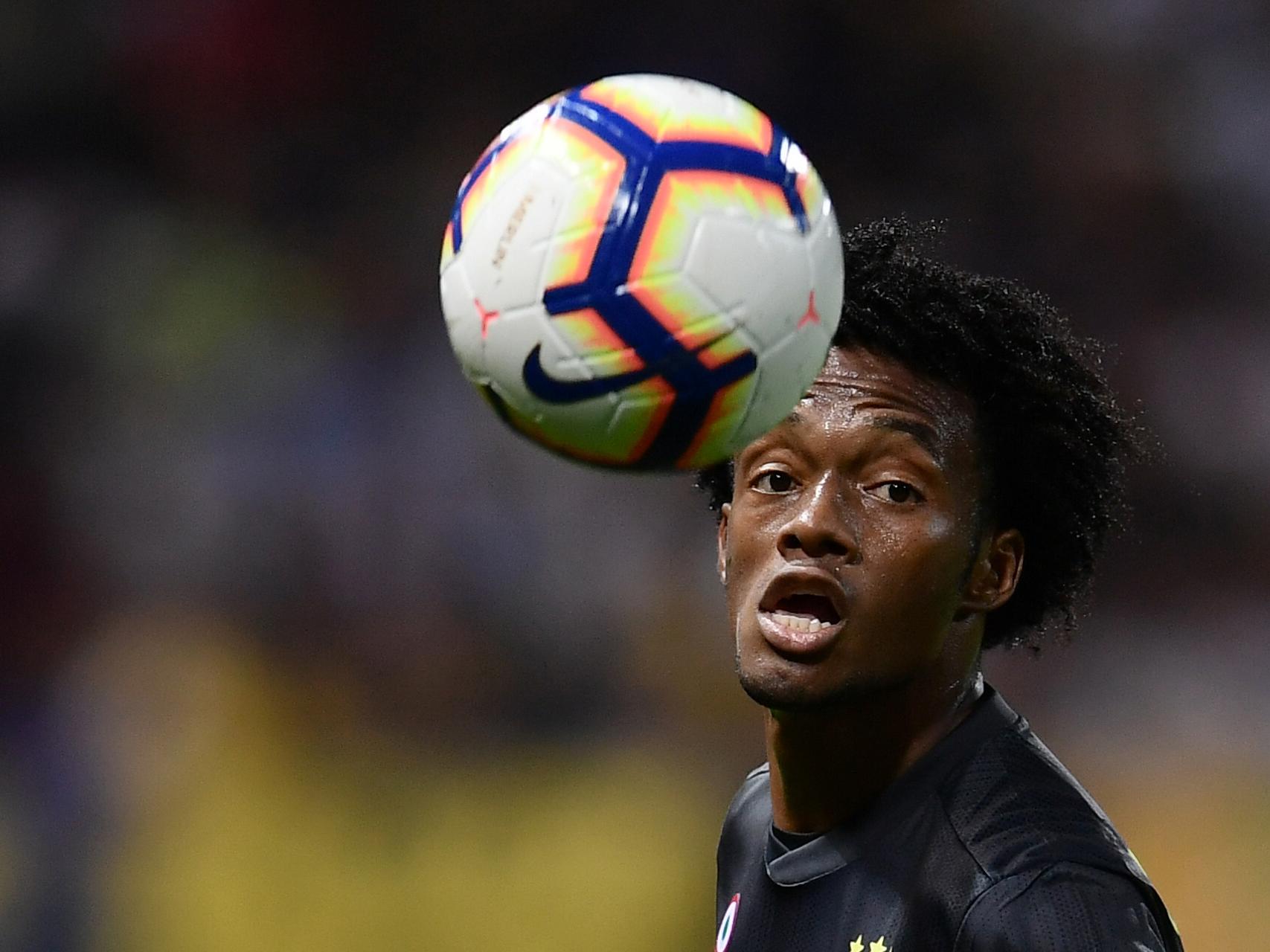 17/22

Juan Cuadrado – 6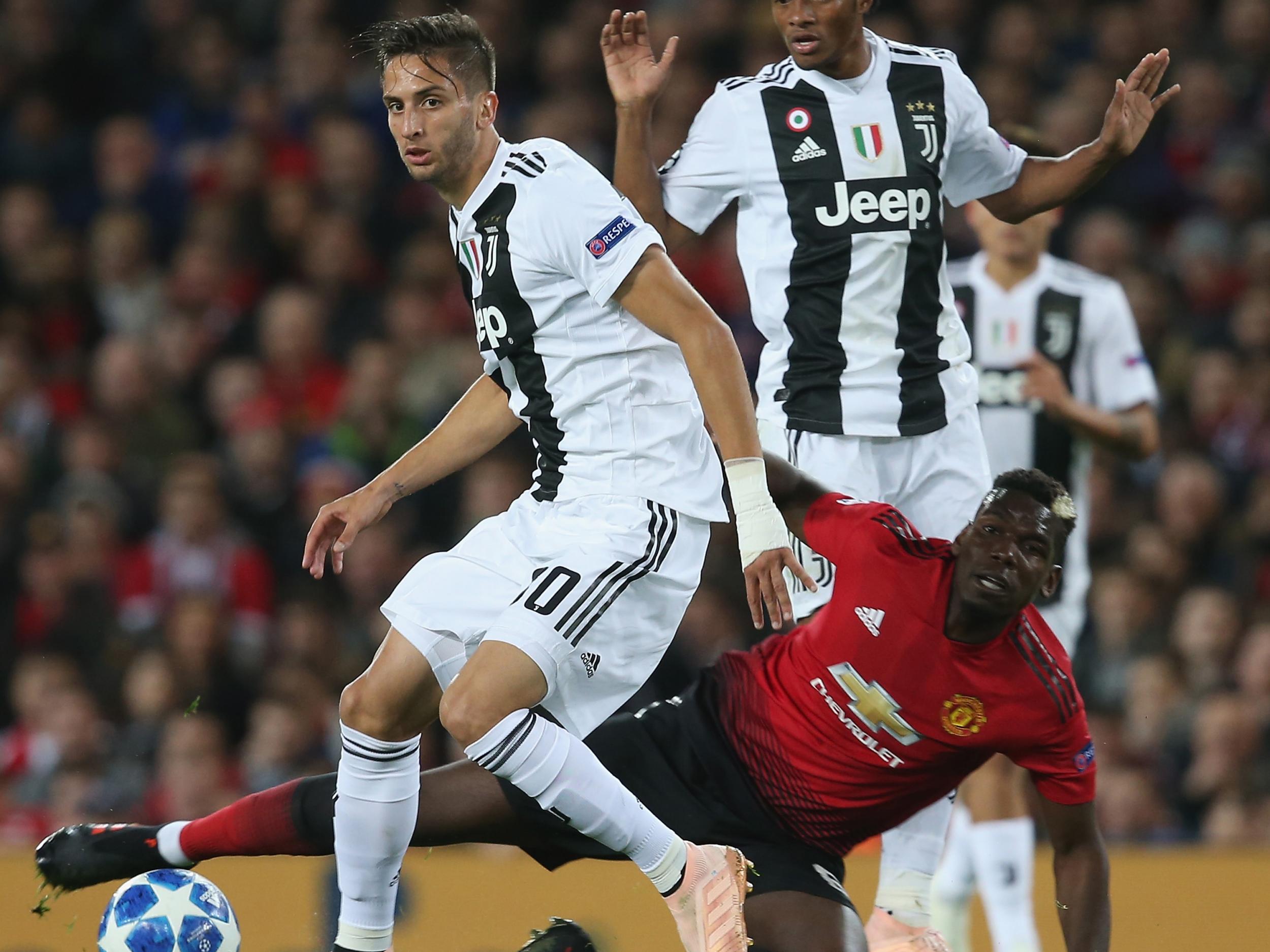 18/22

Rodrigo Bentancur – 6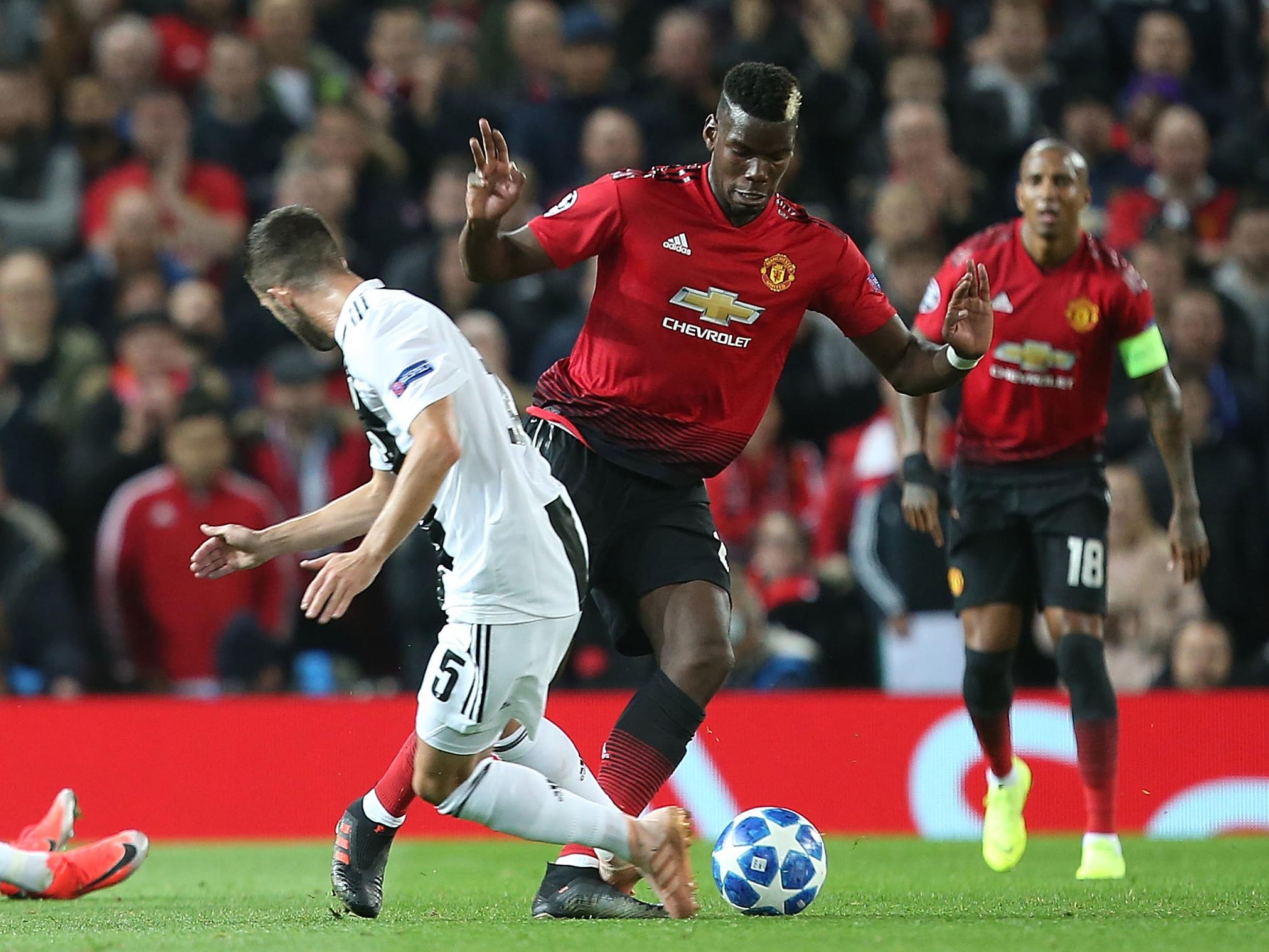 19/22

Miralem Pjanic – 6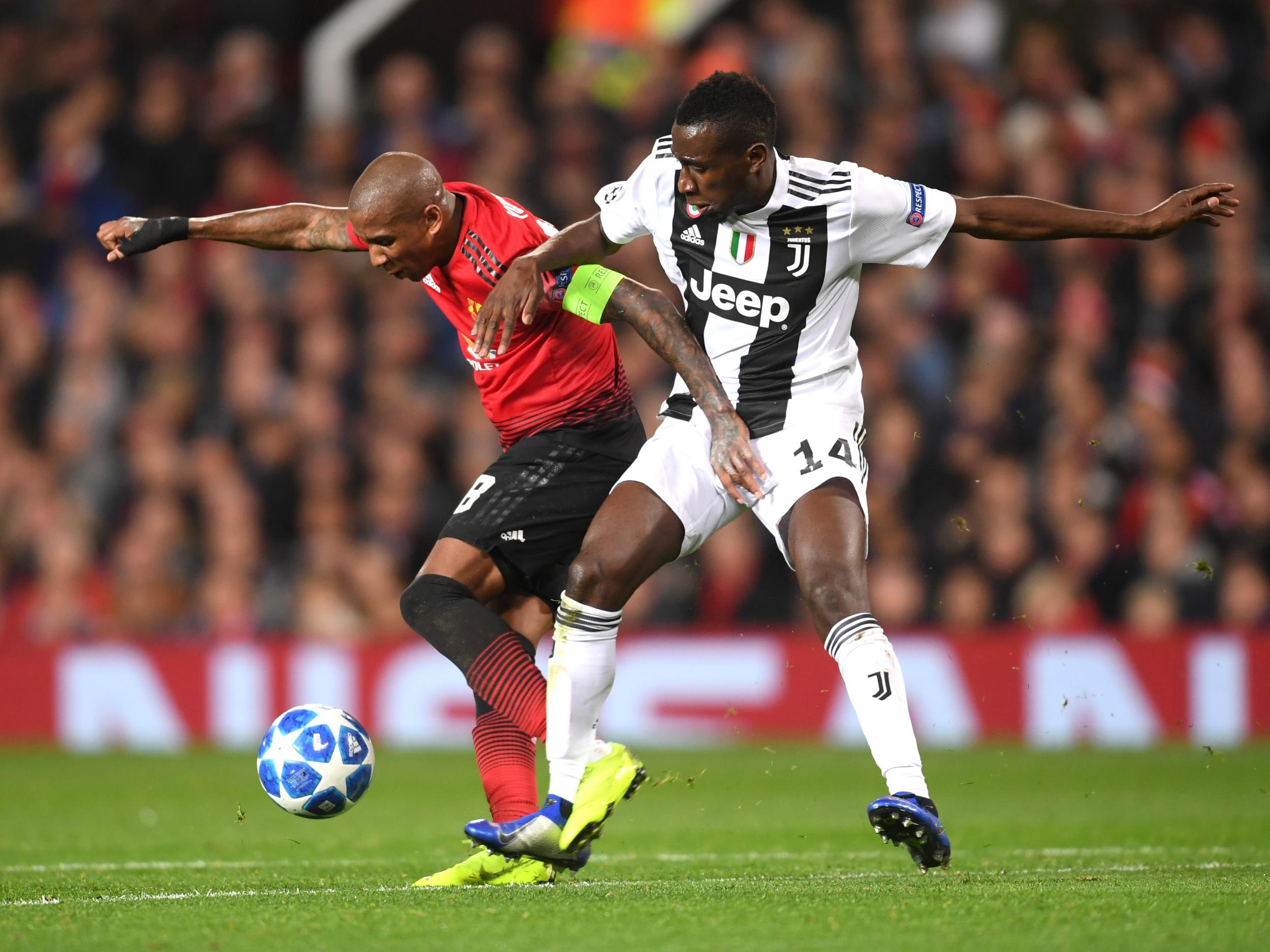 20/22

Blaise Matuidi – 6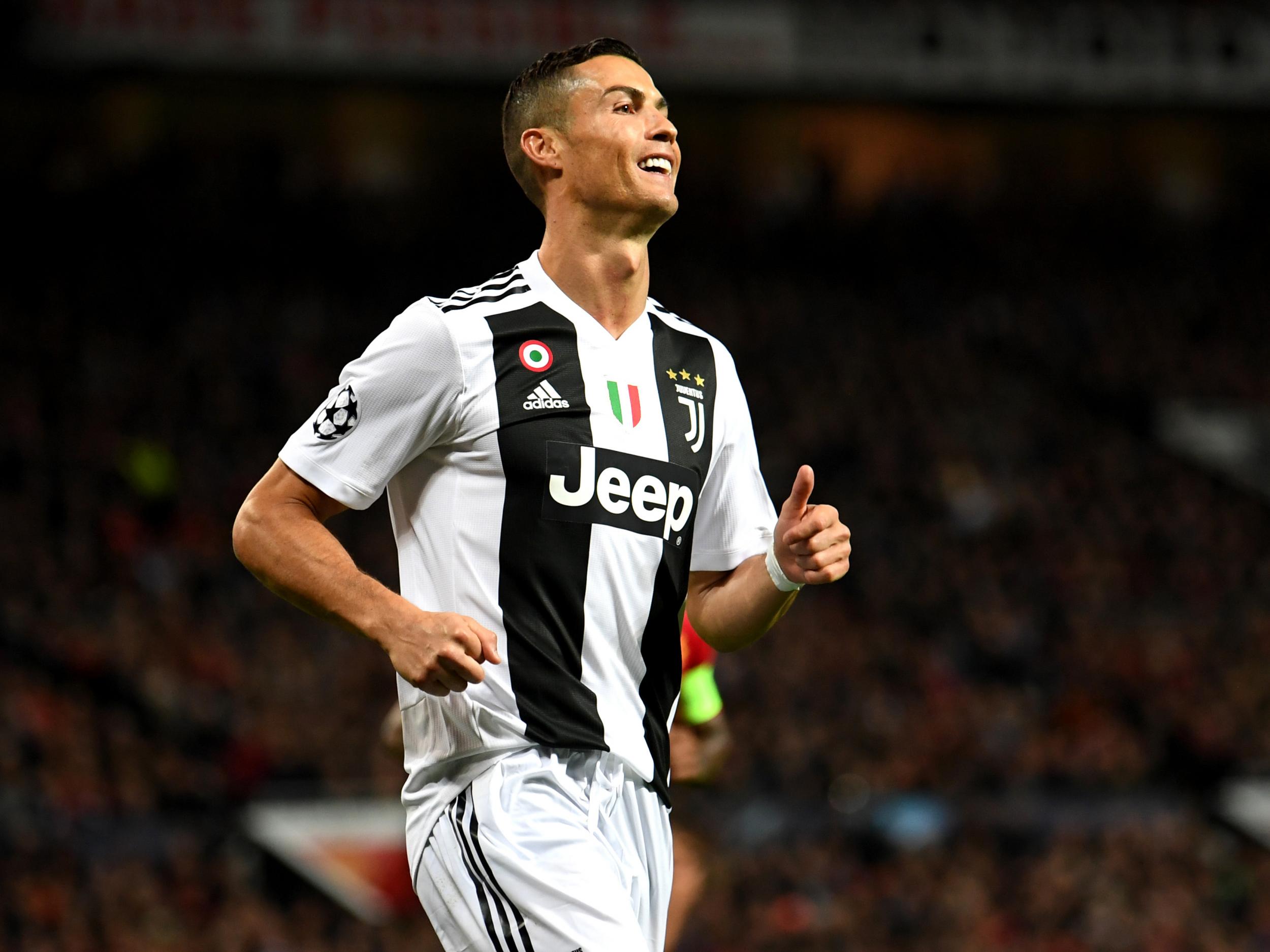 21/22

Cristiano Ronaldo – 7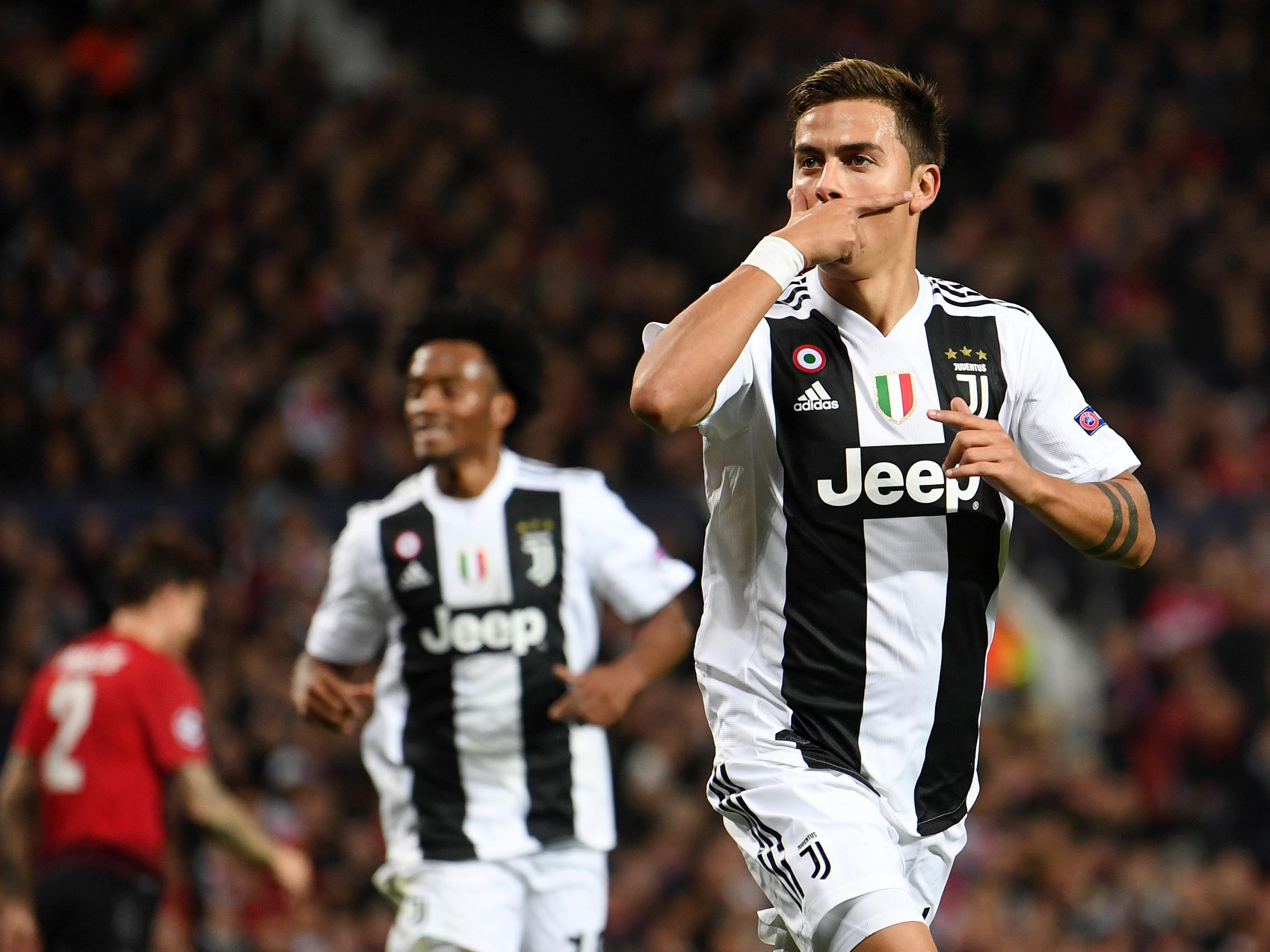 22/22

Paulo Dybala – 8

First of all, there's the looking: the scanning, the darting pupils, the constant glances. All players build their own picture of the game, but with Pjanic you feel it's something more elemental than that, a sense that he's primarily playing the game not with his feet or his lungs, but his eyes. He never wastes a glance on the bench or the stands. The objective is that when he finally gets the ball, he's not only aware of his options, but has already selected his favourite.

At which point, the immaculate touch kicks in. Thus it was around 15 minutes in, when the ball rolled towards him just inside the United half and without looking – without needing to look – he knew Joao Cancelo would be making the run on the outside right. A beautifully weighted dink towards the touchline, and two or three seconds later Paulo Dybala was slamming the ball home for the only goal of the game, ghosting past an entirely theoretical Nemanja Matic.

Having started the game higher up the pitch, looking to win the ball early on and disrupt United's rhythm, Pjanic now dropped deeper, onto his own centre-halves, searching for the space from which he could slow the pace down before half-time. As United began to come into the game in the second half, he was pointing, directing, funnelling the ball away into less dangerous areas, at one point taking the extremely brave step of bawling at Giorgio Chiellini for not releasing the ball earlier.

A couple of seasons ago, Allegri publicly criticised Pjanic in the hope of stirring him into improvement. "Every now and then, when he gets a pass wrong, he acts like it's the end of the world," he said. "He needs to stay calm and relax, because his potential is only partially expressed." And here, even as the odd pass went astray, Pjanic showed clear signs of improvement in that sphere as well. Only Bentancur – an attractively skittish foil alongside him, the Webb to his Mitchell – completed more than his 72 passes.

Elite football these days is a game of masks and movement, of shifting shapes and false walls. Full-backs that are actually strikers. Strikers that are actually midfielders. Goalkeepers that are actually playmakers. Whatever it is N'Golo Kante is supposed to be doing these days. And so the need for players who can make some sense of this moving kaleidoscope, to see the patterns in the madness, is as urgent as ever. That, ultimately, is what United lacked here, as time leaked away and the game slipped away from them: a vision, a map, their very own Pjanic button.

Follow the Independent Sport on Instagram here, for all of the best images, videos and stories from around the sporting world.

Source: Read Full Article