Gareth Southgate has confirmed that he has not even spoken to Wayne Rooney about his England return next week, for the Wayne Rooney Foundation International, and that he will only bring on the former England captain against the United States once he has "got out of the game what he wants".
Speaking at his squad announcement press conference at Wembley on Thursday afternoon, Southgate spent almost an hour fielding questions on the Rooney selection. Specifically regarding how involved he was in the decision to bring Rooney back. And whether it went against his own principles as England manager, by devaluing what it meant to be win an England cap. Rooney retired from international football 18 months ago and now plays in MLS and yet he will still come on late in the second half on Thursday night.
Southgate spoke at length about the policy, saying that he approved of it in part because it was the best way to recognise the contribution of Rooney to the international team. And that it was inspired by the example of how Germany paid tribute to the legendary international career of Lukas Podolski in a friendly against England last year.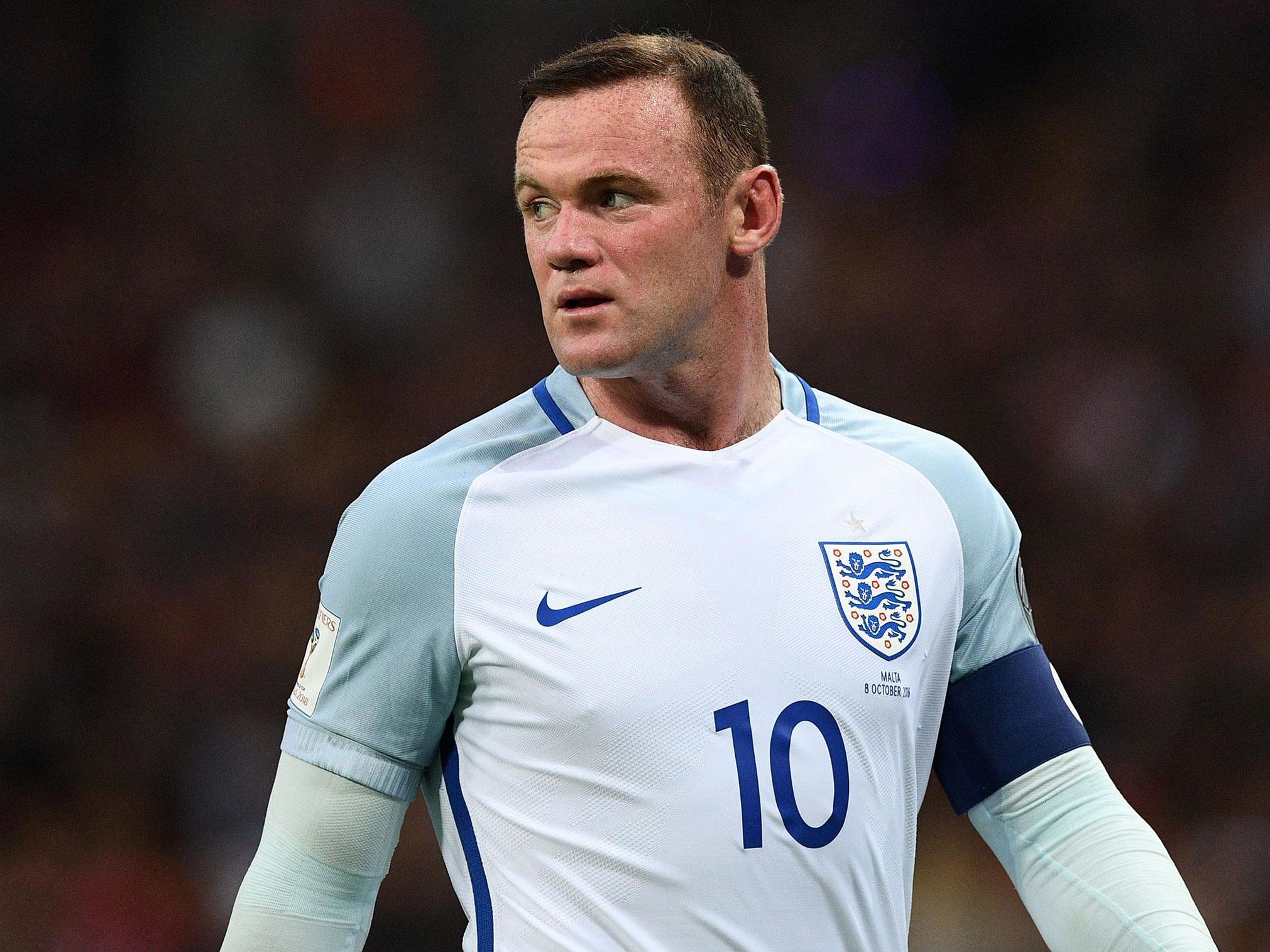 But Southgate did not speak as if the idea was his own. He said he has not spoken to Rooney about this, because he has not spoken to him since an event for the European Under 17 Championship earlier this summer. "I've not spoken to him since he came and was ambassador for the U17s finals," Rooney said. "We had a good discussion there but we haven't directly discussed this, because there was no need for that. I don't think [he thought that] but I've not spoken with him."
And Southgate described the genesis of the idea that it was brought to him, and he approved it. "I was offered the opportunity to work with Wayne and asked was I happy with him playing part of the game?," he said. "I have been happy to facilitate that and I think it's an appropriate tribute for him."
Southgate said that this was not a snub, although it does suggest that Southgate himself has not been intimately involved in the planning. "There's no particular agenda to me not speaking to him, let's make that officially clear," he said. "I don't think Wayne has been involved in all those discussions and I don't need to be involved in all those discussions, frankly."
While Southgate will bring Rooney off the bench late on Thursday night, he will only do so once he has seen everything he needs to from the players he picks against the US. "I don't want to give an exact minute," he said, when asked when he would bring Rooney on. "I think it should be appropriate that people are not heading for the tubes before he come son and also we have got out of the game what we wanted and not taking someone off too early."
Rooney is effectively only a half-member of the England squad. He will meet up at St George's Park on Monday, train up until the USA game on Thursday night and then leave the camp. He will not train in preparation for the Croatia game on Sunday. Asked whether this was unusual, to have him only half-involved, Southgate said that Rooney was not so bad that he would bring the level of training down. "He's not a duck egg is he," Southgate said. "He is playing at a pretty decent level in the American League. I have joined in on training sessions so they will be thinking 'we are one up from where we were last month, when the gaffer joined'."
Southgate said that he was inspired by Germany's tribute match for Lukas Podolski, when he scored a brilliant goal against England last year. "The Podolski situation, that was a super night," Southgate said. "If I had been a player, and had given what those guys had given, I'd have walked away from there feeling my association have really recognised me in a fitting way. And I think that's important for players. We've seen that with players, we were talking about Pablo Zabaleta and Yaya Toure at Manchester City. Clubs on certain occasions have done that really well. We don't often have the chance to do that with a national association."
Follow the Independent Sport on Instagram here, for all of the best images, videos and stories from around the sporting world.
Source: Read Full Article