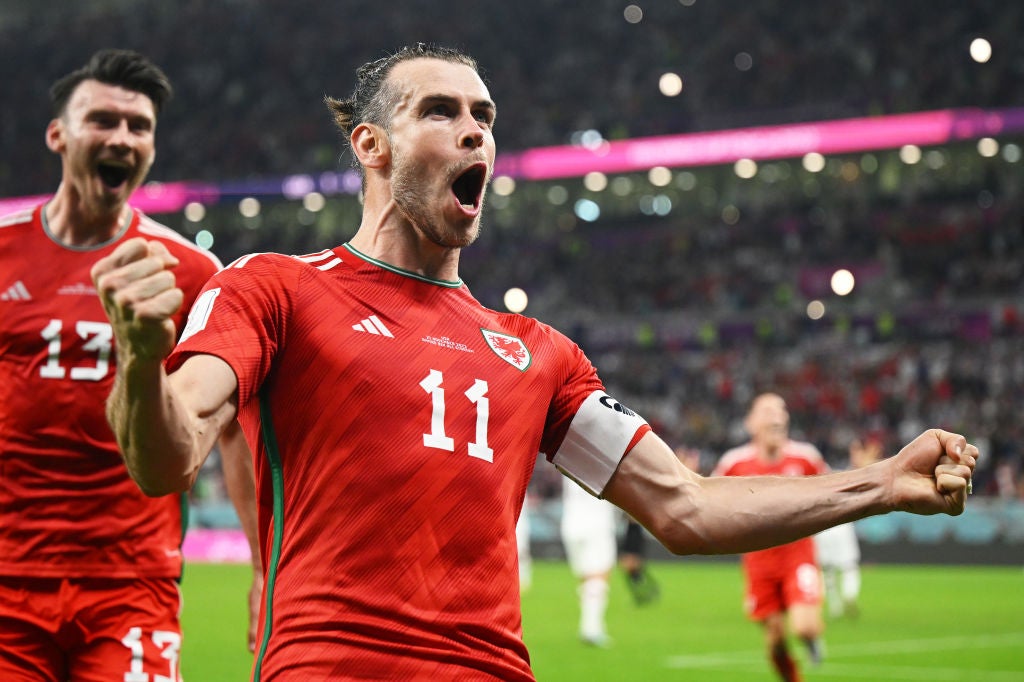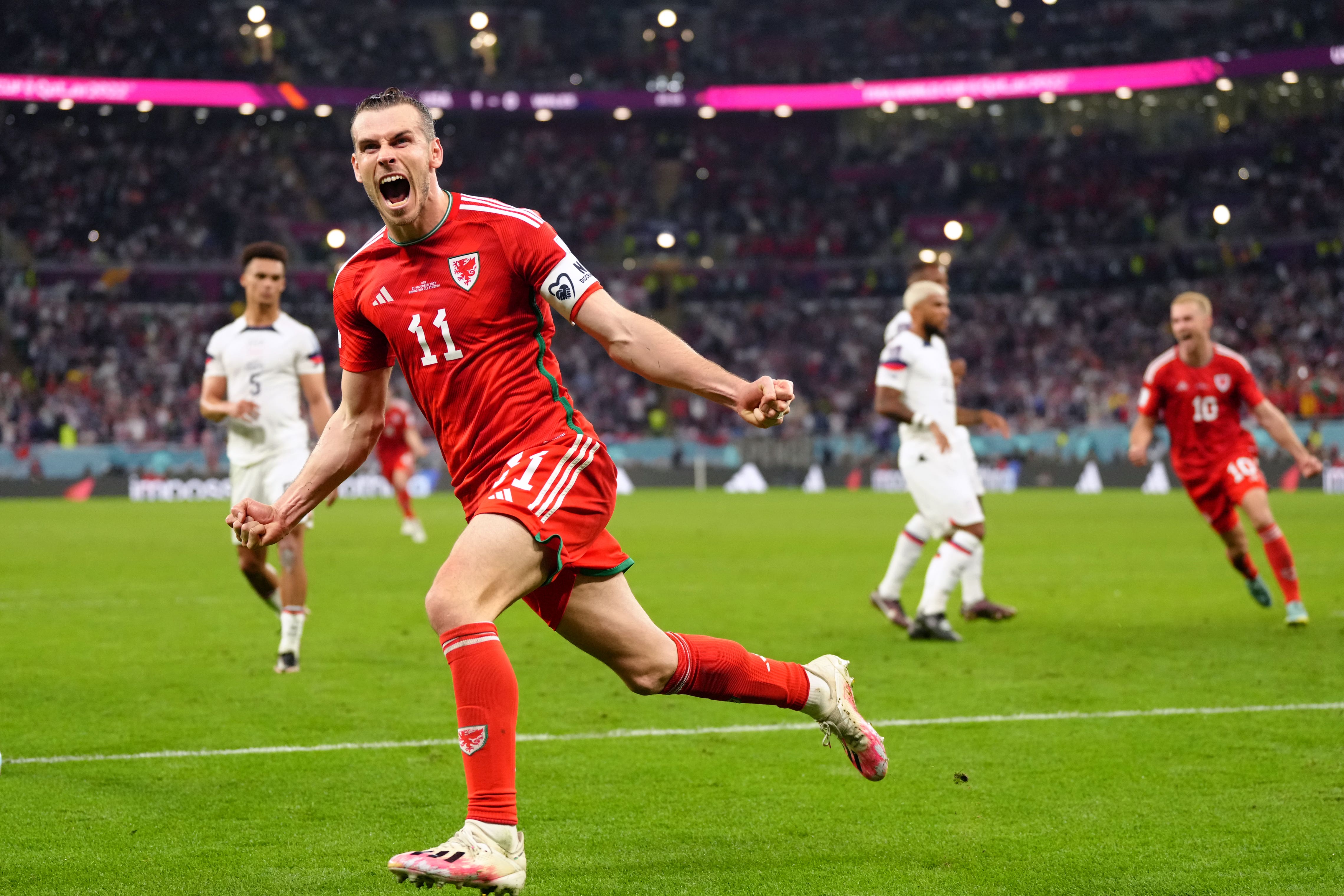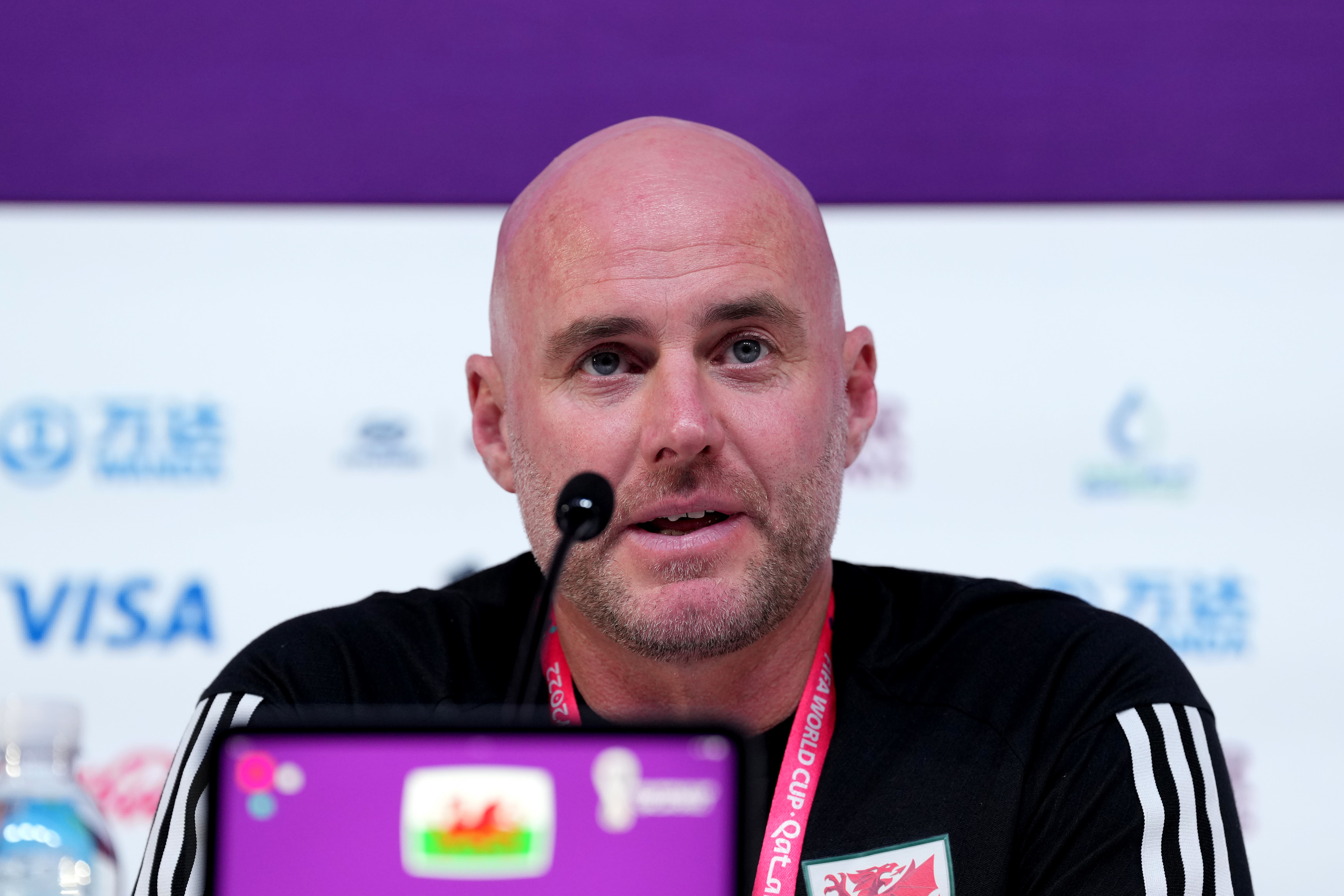 When he had completed his 100 minutes of national service, fittingly, the first person he hugged was Aaron Ramsey. More than any other players, they took Wales out of the wilderness. Earlier in their international careers, Wales slipped to 117th in the Fifa's rankings. A presence at the World Cup gives them a status in the elite 32, perhaps with a chance of reaching the last 16, and they have been to the final four of a European Championship with Bale and Ramsey; to a considerable extent, because of Bale and Ramsey. It was Ramsey to Bale to win the penalty; the 33-year-old no longer possesses the explosive pace that rendered him so devastating at his peak but he was sharp enough and clever enough to beat Walter Zimmerman to the ball and lure him into an injudicious challenge.
There were points in the preceding 79 minutes when it was tempting to wonder if Bale was the worst player on the pitch; amongst the most anonymous and the most immobile. Page argued he has to play within himself, to save himself for the moments when he can effect a huge difference. "If he'd have gone full-tilt from the first whistle, he probably wouldn't have lasted until half-time," he said. "But he's very experienced and clever at managing his body." That frame is not as flexible as it once was. There were a couple of times when Brenden Aaronson darted away from Bale with conspicuous ease, showing the merits of younger legs. Bale's first half was notable largely for a booking he collected for a challenge on Yunus Musah; unfortunate as he felt, it put him a mistimed challenge away from an ignominious exit. A later, and clean, challenge on Aaronson felt fraught with danger if he had got it wrong.
But he did not. Bale belongs in that select group of footballers who often seem capable of writing their own scripts. He has developed a relish for the big occasion. As long as he lingered on the pitch, he carried the potential to make something happen. The later it got, the more seismic an intervention from Bale seemed; the more necessary, too. It duly arrived. "It's all about Bale-o, rightly so," said Page. "He's never let us down."
And, for the second time in November, he had a huge impact on football in America. From the 128th-minute equaliser in the MLS Cup final to the 82nd-minute leveller in the World Cup, Bale has shown his ability to shape events with his magnetism. Cometh the moment, cometh the man. Again.
Register for free to continue reading
Registration is a free and easy way to support our truly independent journalism
By registering, you will also enjoy limited access to Premium articles, exclusive newsletters, commenting, and virtual events with our leading journalists
{{#verifyErrors}} {{message}} {{/verifyErrors}} {{^verifyErrors}} {{message}} {{/verifyErrors}}
By clicking 'Create my account' you confirm that your data has been entered correctly and you have read and agree to our Terms of use, Cookie policy and Privacy notice.
This site is protected by reCAPTCHA and the Google Privacy policy and Terms of service apply.
Already have an account? sign in
By clicking 'Register' you confirm that your data has been entered correctly and you have read and agree to our Terms of use, Cookie policy and Privacy notice.
This site is protected by reCAPTCHA and the Google Privacy policy and Terms of service apply.
Register for free to continue reading
Registration is a free and easy way to support our truly independent journalism
By registering, you will also enjoy limited access to Premium articles, exclusive newsletters, commenting, and virtual events with our leading journalists
{{#verifyErrors}} {{message}} {{/verifyErrors}} {{^verifyErrors}} {{message}} {{/verifyErrors}}
By clicking 'Create my account' you confirm that your data has been entered correctly and you have read and agree to our Terms of use, Cookie policy and Privacy notice.
This site is protected by reCAPTCHA and the Google Privacy policy and Terms of service apply.
Already have an account? sign in
By clicking 'Register' you confirm that your data has been entered correctly and you have read and agree to our Terms of use, Cookie policy and Privacy notice.
This site is protected by reCAPTCHA and the Google Privacy policy and Terms of service apply.
Source: Read Full Article