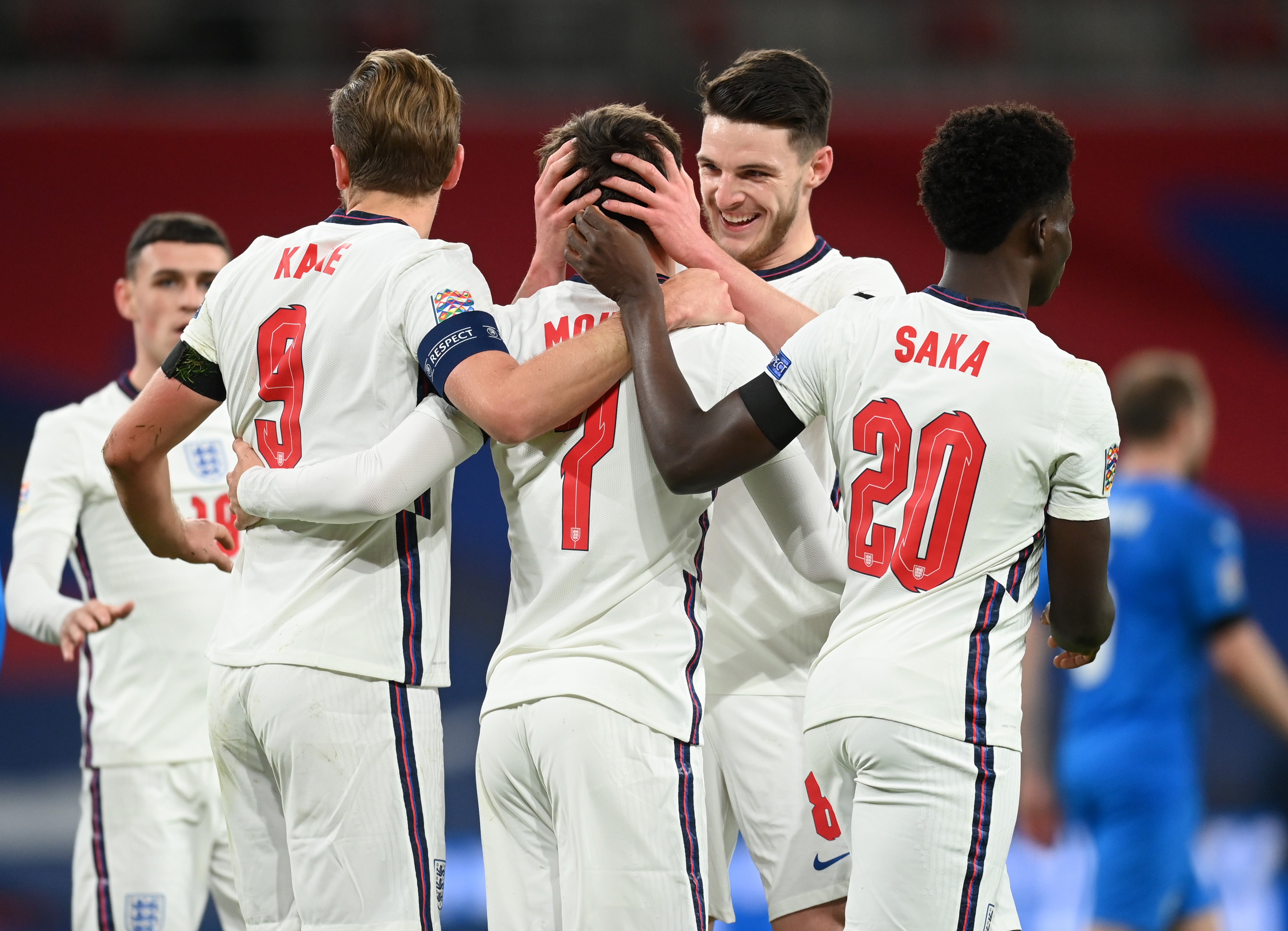 One of the great advantages for the manager is that he has so much attacking talent to choose from.
One of the great challenges is making good on that, and not "wasting" them.
There are some in football expressing concern that Southgate doesn't yet know his best team. He also seems to hand out caps very readily, having given 12 players their international debuts this year.
The counterpoint to that is that this abnormal situation is precisely the time to experiment, and there might actually be a danger in fixing on a team so early, with so long to go until Euro 2020.
Too much can change, especially in a season like this. The brutal reality is it would be a miracle if all of England's best players are fit for the summer. That's how taxing the season will be.
That is not the only factor that favours a certain adaptability to Southgate's approach. There's also the two distinctive types of challenges they'll have next summer.
While England will dominate the ball in the majority of matches, they are alone among that top tier of nations in not really having a midfield controller – a Thiago Alcantara, a Toni Kroos or Marco Verratti. It remains a problem.
It also means Southgate should set up his team differently depending on the games. There would be little point trying to assert control against a side just better at doing it.
There was little enough point to this game, beyond completing the Nations League, and a few benefits.
It also means England close the year with a win, and a positive. That isn't to be overlooked given how much of it has gone, and what is to come. As regards the overall answer, England have probably stood still a bit, but Southgate will hope that it merely sets up a leap forward for Euro 2020, in 2021.
Source: Read Full Article