It is not unusual to enter a clásico with a Real Madrid manager barely holding onto his job. If anything, it would be more peculiar if both Ernesto Valverde and Julen Lopetegui entered the biggest match in club football secure in their employment – and even rarer for them to leave it the same way.
All of that unwanted focus this week has been on the under-siege Lopetegui, a man who would surely hit the reset button on the last six months of his life if he could.
In early June he was leading Spain, one of the World Cup favourites, into Russia 2018 and considering the very realistic prospect of winning a trophy that gilds footballing figures with an immortal honour nobody can take away. He would have been in the coaching Pantheon. Then he accepted Real Madrid's job offer and his life has been turned upside down ever since.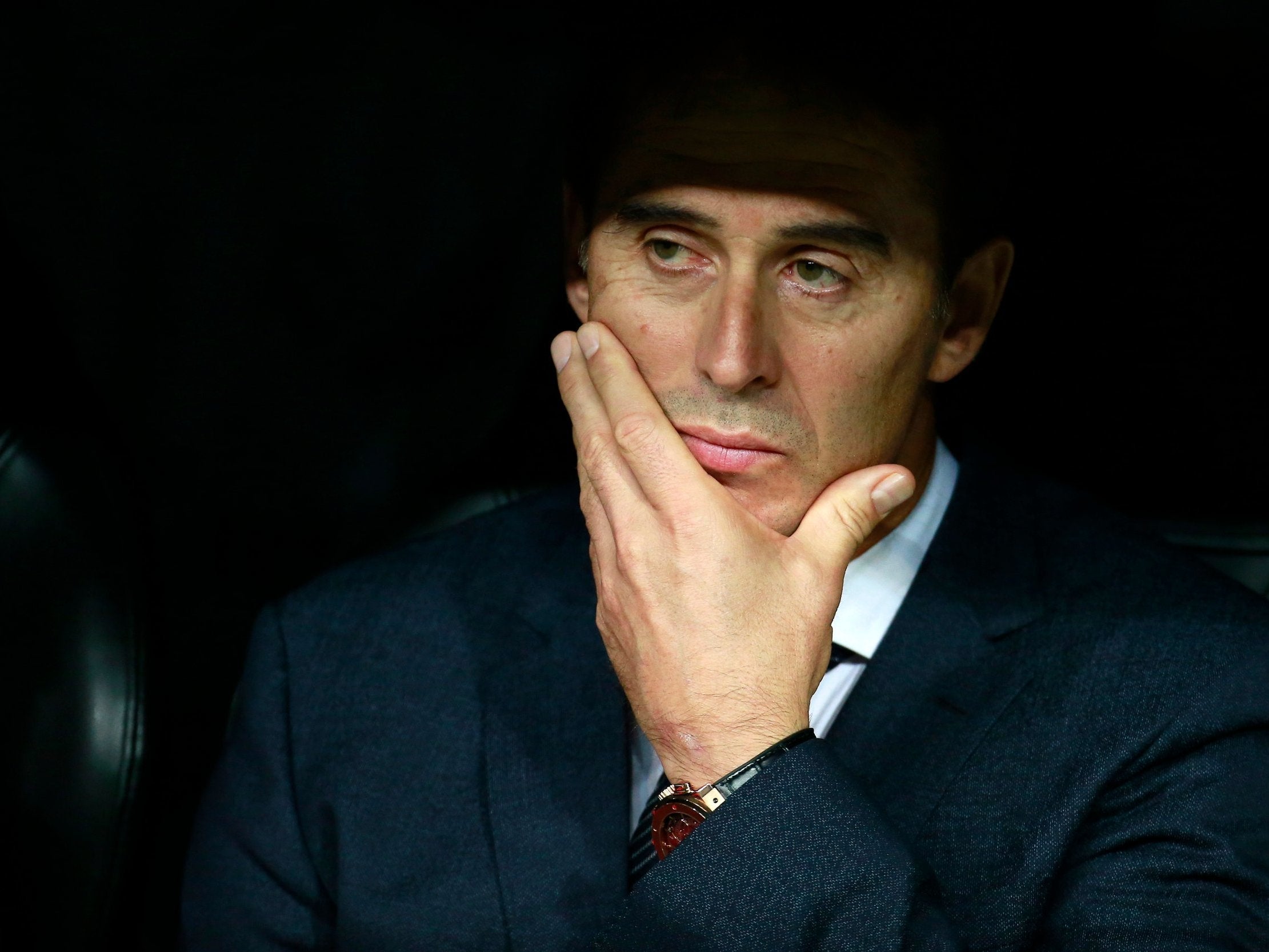 Those 24 hours in Krasnodar that felt like an eternity as his fate hung in the balance, resulting in the drawn-out decision to remove him from the job with immediate effect, created a rift between country and its biggest club that is yet to heal. Then Cristiano Ronaldo was sold and Lopetegui was suddenly being expected – without so much as a replacement – to produce a dominant Madrid team without too many dominators around to help him.
And besides, despite their reputation and continental haul Madrid haven't been dominant domestically for a long time now. They have won two La Liga titles in the last decade – Jose Mourinho's 2011/12 campaign and Zinedine Zidane's first full season in charge. It is Barcelona who have been the domestic force to be reckoned with and it looks set to continue that way.
In that decade Madrid have been an inconsistent sort of side who can really rise to the occasion when it matters but who struggle to elevate their level otherwise. Ronaldo would regularly win them high-profile Champions League games, yes, but he'd more often win them La Liga games against lowly opposition when a sloppy Madrid had looked destined to unexpectedly drop points.
The assumption that Lopetegui would not only continue Madrid's continental success but improve them and make them more consistent on the home front with an old-looking, complacent squad was deeply flawed. To do so without Ronaldo, one of football's greatest-ever goalscorers, was frankly impossible.
While the top of La Liga is cluttered, Barca have been the clear pick of the bunch and head into the clásico with a four-point advantage over their arch rivals.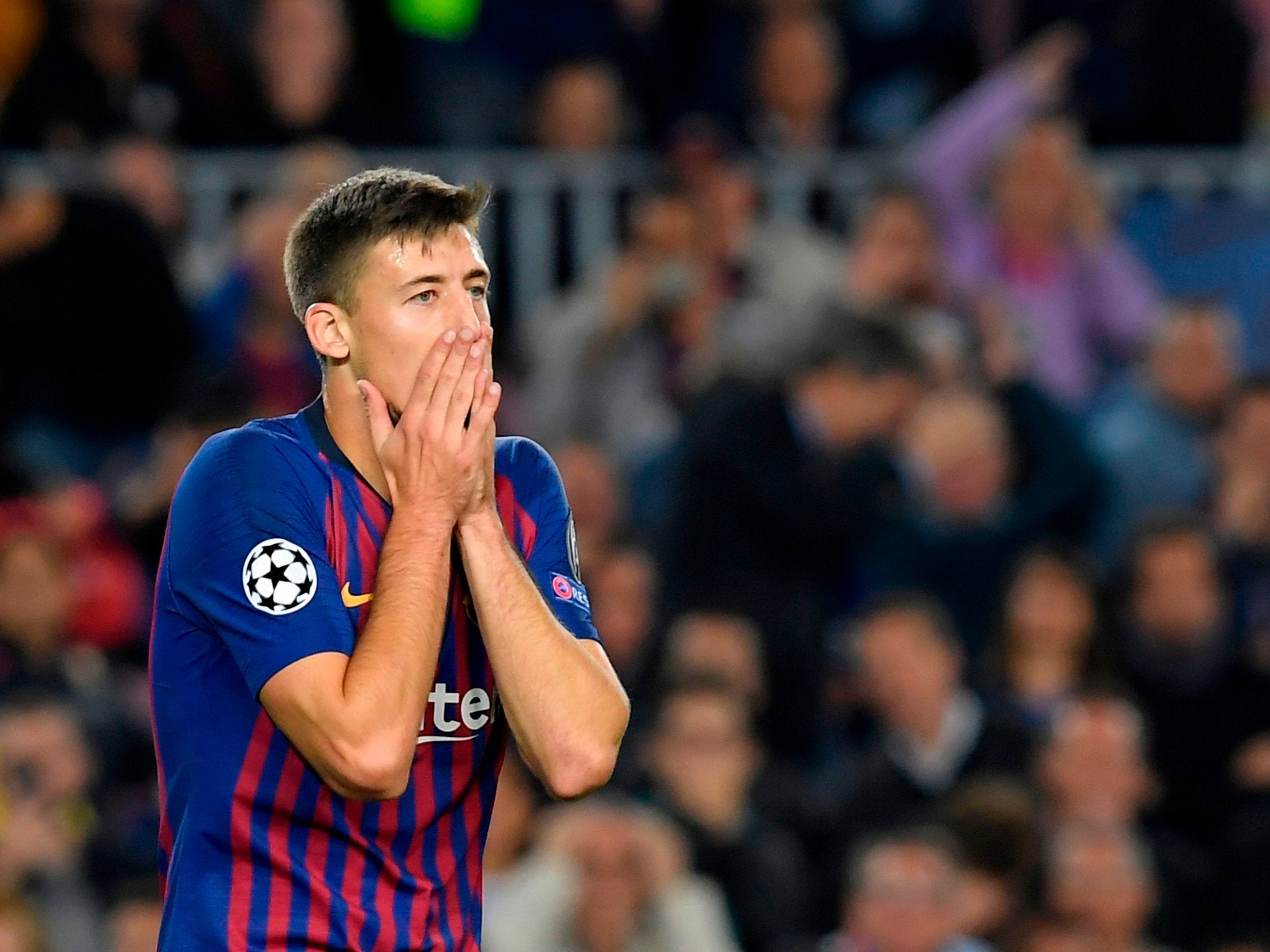 That Lionel Messi's absence through injury will weaken them barely needs saying but with Madrid looking so utterly ordinary thus far, there won't be any fear factor heading into a game of this magnitude even without him.
A Messi-less Barca's dismantling of Inter in the Champions League this week helped to calm any lingering concerns about this team ahead of Real Madrid's visit, and given this will be the first clásico without the Argentine or his traditional rival, Cristiano Ronaldo, since 2007, perhaps it is only right that the focus will now naturally turn to some of the younger players.
Arthur Melo, in particular, has a chance to shine in club football's biggest game.
The Brazilian midfielder has been likened to Xavi, a dangerous and ambitious comparison but one that begins to help you frame his playing style. At 22 years old, he is shaping up to be at the heart of this Barca team for many years and the way that he has immediately struck up a good understanding with Sergio Busquets, the long-standing mainstay of this midfield, has had the unexpected bonus of allowing Valverde to tinker with his team's shape around them when necessary.
It has been a failing of FC Barcelona as an institution that the pipeline of talent from La Masia, it's world-renowned academy, has been blocked by political in-fighting and conflicting interests but the arrival and assimilation of players like Arthur show that either this corner of Spain no longer has the monopoly on bringing up players with the ball attached to their feet or they must have developed a distance learning programme, such is his seamless fit into their style.
Arthur was outstanding in the win over Inter and eventually withdrawn as a precaution. "I didn't want to risk him, considering what lies ahead," said Valverde, confirmation that the Brazilian has already established himself as part of the core of this team and a tantalising nod to Sunday.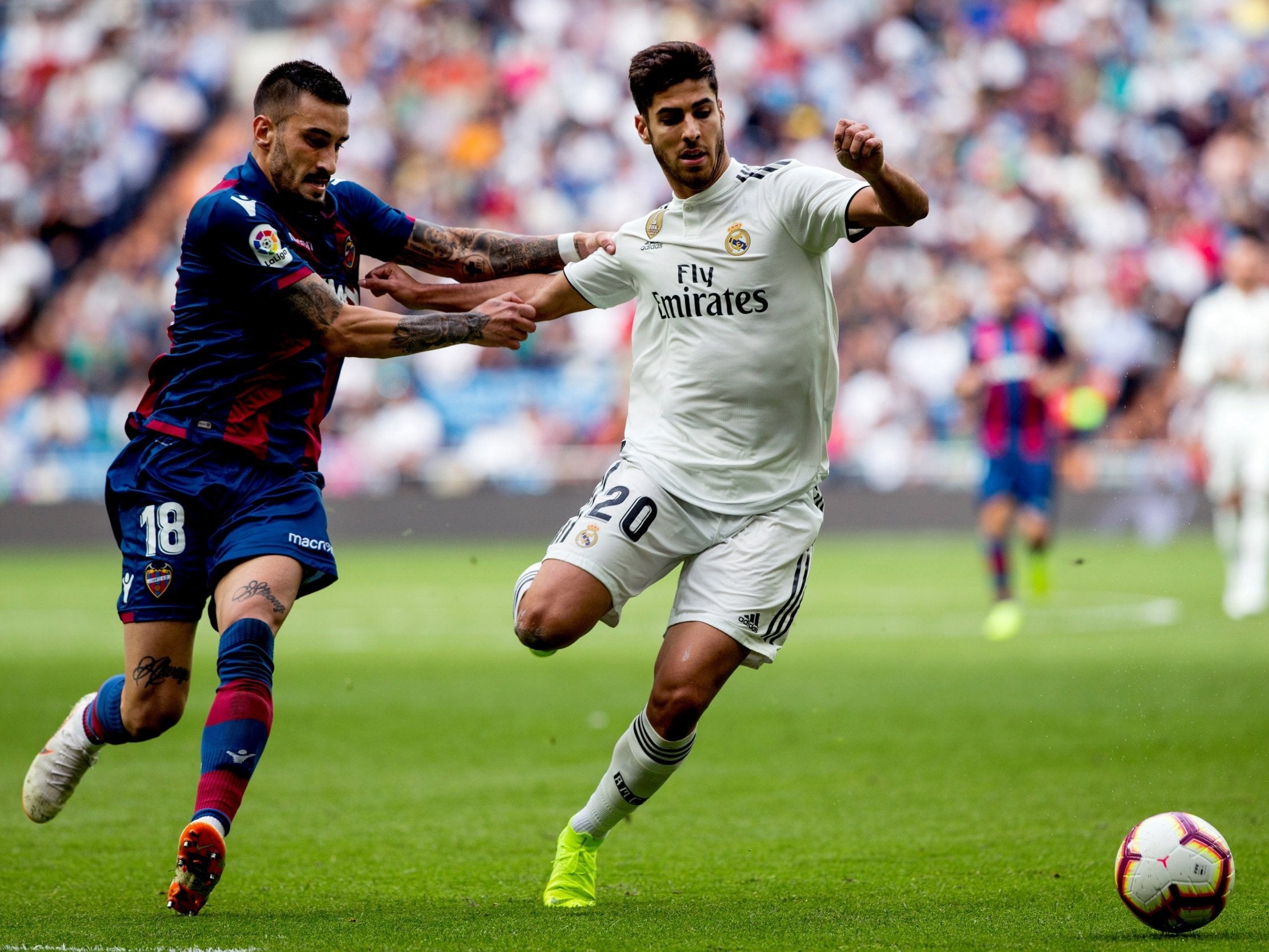 Real Madrid have their own young bucks worth keeping an eye on but only Marco Asensio is under 25 years old and could claim to be a first-team regular this season in what is an ageing squad. The Spaniard has all the talent to be a potential Ballon d'Or winner one day but has understandably struggled to step in and replace the historic production levels of Cristiano Ronaldo before him – he has just one goal and one assist in eight league starts.
22-year-old Alvaro Odriozola will likely get a chance to start in this weekend's clásico with Dani Carvajal injured and it is players like he and Asensio who Madrid will need to build around when the squad undergoes a much-needed renovation next summer. That will likely come under a different manager, with Lopetegui a dead man walking who knows that even a win at the Nou Camp may only mean a stay of execution rather than a full pardon. That won't deter him from trying to reel Barcelona back in and leapfrog the unlikely cabal of teams between Madrid and the summit – Espanyol! Alaves! Valladolid! – but it does feel as if the damage is done.
A clásico win goes a long way, but it doesn't turn back time. The past few months have been so damaging for Lopetegui that beating Barcelona might bring him a smile, but it wouldn't bring serenity. Real Madrid need to look to the future eventually, and it's increasingly likely he won't be a part of it.
Follow the Independent Sport on Instagram here, for all of the best images, videos and stories from around the sporting world.
Source: Read Full Article