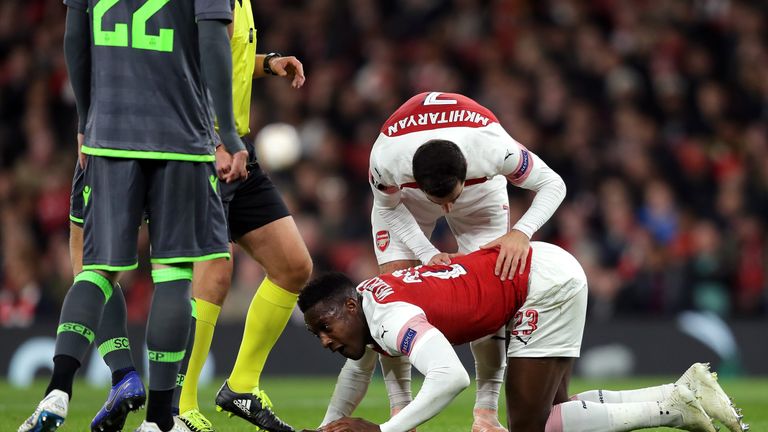 Danny Welbeck "broke something in his ankle" during Arsenal's Europa League draw with Sporting Lisbon on Thursday, according to head coach Unai Emery.
Following the match, which ended 0-0, Emery confirmed Welbeck had been taken to hospital for further treatment.
Welbeck landed awkwardly after attempting to meet Stephan Lichtsteiner's cross in the 25th minute and immediately began to writhe around in pain.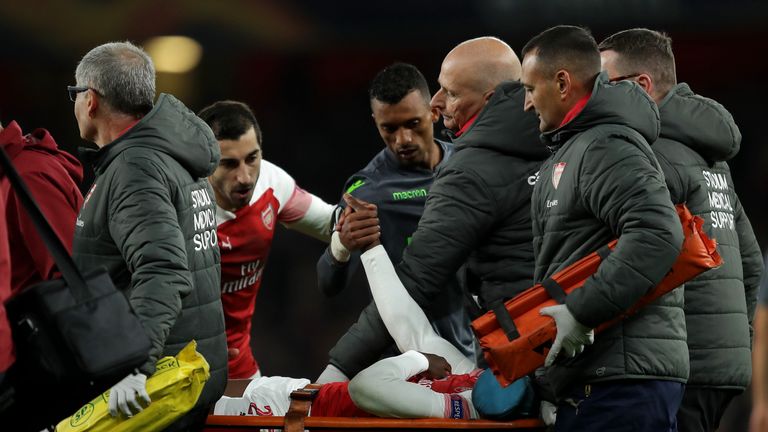 The 27-year-old striker was given oxygen on the field before being stretchered off with his right leg in a brace, as players from both sides watched on in distress.
"The worst news tonight are these injuries," Emery said. "We think it's a serious injury.
"Every injury is different. He broke something in his ankle and it's a different injury than another.
"Now he's at the hospital and the news is at the moment we are going to wait, but we think this is a serious injury."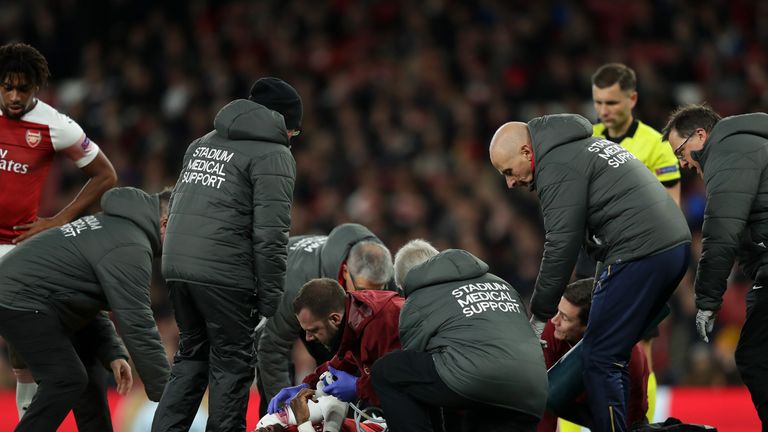 Welbeck's former Manchester United team-mate Nani was one of the first players on the scene and attempted to comfort a player he spent seven years with at Old Trafford.
Arsenal midfielder Mesut Ozil, who was not included in the squad to face Sporting, tweeted during the match to wish his team-mate well.
"Oh no… get well soon Danny," Ozil wrote.
Oh no … get well soon Danny ??? #Welbeck @Arsenal
A message of support also came in from former Arsenal midfielder Santi Carzorla, who himself was the victim of a torrid run of injuries at the north London club before departing for Villarreal this summer.
Get Well soon my friend @dannywelbeck . These are the worst things in football but I know you are strong and you will come back, you deserve the best My man ???????
A post shared by Santi Cazorla (@santicazorla) on
With some of the game's intensity lost following the serious injury, neither side were able to break through as Arsenal secured the point they needed to qualify for the next round.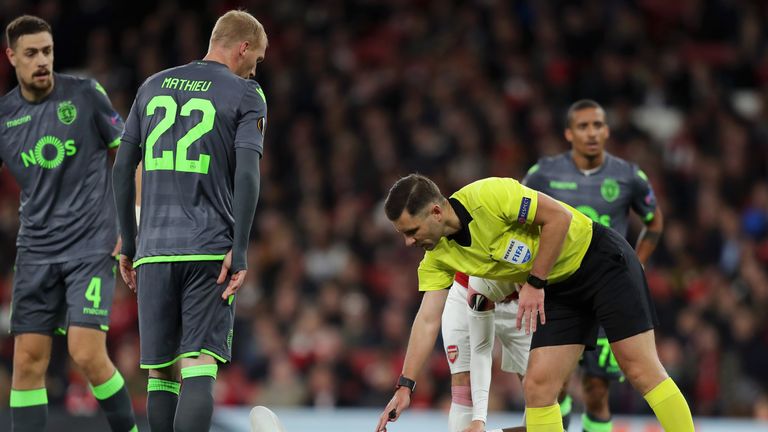 Welbeck's career has been blighted by knee injuries, but he appeared to have overcome them and was a member of England's squad at the 2018 World Cup in Russia.
Earlier on Thursday, Welbeck had been named in Gareth Southgate's latest squad for an upcoming friendly with the USA and Nations League encounter with Croatia.
Source: Read Full Article