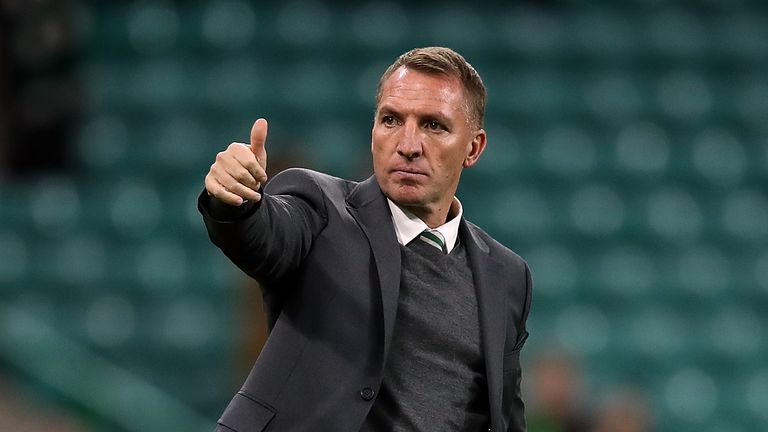 Brendan Rodgers hopes the pressure that comes with Thursday's "must-win" Europa League clash with RB Leipzig can bring the best out of his Celtic side.
Celtic are third in Europa League Group D ahead of the visit of Leipzig, who beat Rodgers' side 2-0 in Germany two weeks ago to move three points clear of them in second place.
But Rodgers believes Celtic's fanatical support can be a key factor in helping them get the right result against Leipzig in a game they can ill-afford to lose.
"I think it's one where people will look at it as a pressure game, but not every pressure situation is a negative," Rodgers said on the eve of the clash.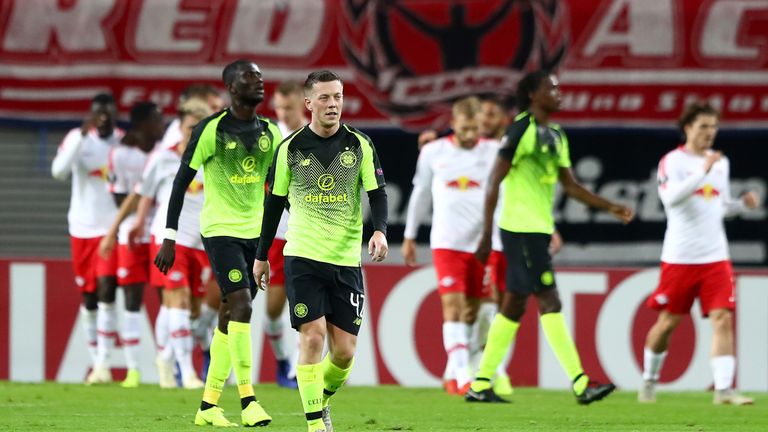 "I think we see the pressure moments as opportunities for you to go and show your qualities. In the first game, I think for the first half an hour we looked fine in the game but when we conceded we didn't play well after that, both with and without the ball.
"Tomorrow night is obviously a different game at Celtic Park. Our supporters are everything for us, they really push us on and help us, and of course we know we are playing at a much better level and we know need to play at the very highest level to get a result.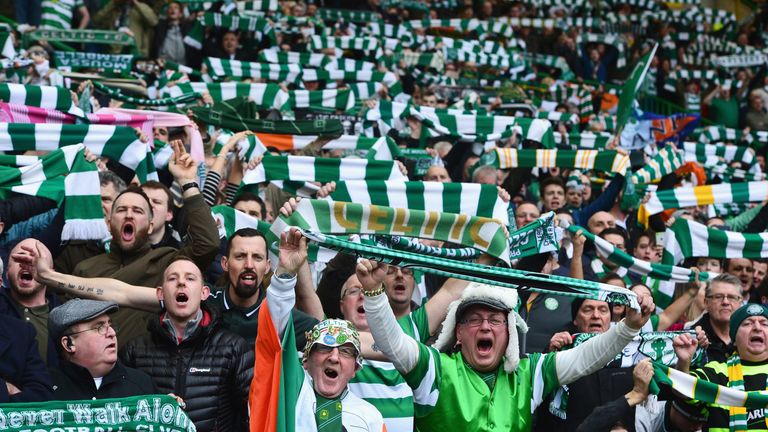 "The team is really confident and playing well, scoring goals, defensively strong.
"We know it's a tough game for us but we love playing at Celtic Park and we know – if we are to progress or have any opportunity to progress into the group stages – it is a game we have to win."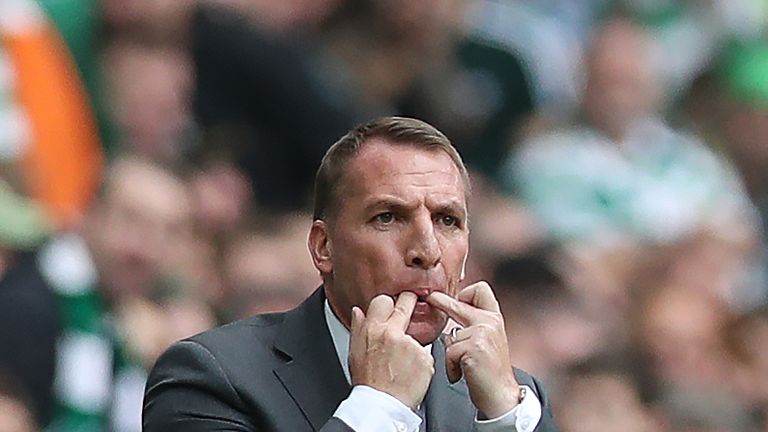 RB Leipzig tailed away towards the end of the German season last year, eventually finishing sixth in the table. However, they are impressing again in the Bundesliga this season – sitting in third place – but Rodgers is convinced his side can win on Thursday night.
"When we're at our best we are very much a team that defends forward, presses the game," he said.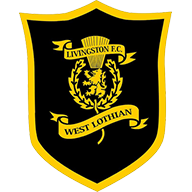 Livingston vs Celtic
November 11, 2018, 12:00pm
Live on
"Of course, you cannot press the game for the entire 90 minutes but it's in those moments when you can't press that you are very compact as a team together, close the spaces and make sure you are really aggressive on your press.
"At this level, you cannot afford to be timid. You have to be really aggressive. I have every confidence that with the players we have we can go on and put on a good demonstration of our qualities. And like I say, our aim is to win the game."
Source: Read Full Article