The perfect visual representation of Sunday's match, and the moment it was definitively killed as any kind of a contest, came in the 15th minute.
At that point, just before Kevin De Bruyne played the pass for Raheem Sterling to make it 2-0, the Belgian had enough time and space to cushion the ball into his own path despite three Arsenal players giving chase. So much focus on him, so little challenge to him. This apparent contradiction in logic was one big reason for the big difference in the scoreline, at 3-0. This was also the entire match: Arsenal players just chasing after De Bruyne in such futile fashion. It may have been a game of many themes, including Manchester City's own necessary response to recent problems, but it was still all about one man. De Bruyne used the immense gap between his side and Arsenal to really elevate this evening, and put in one of the Premier League's great individual displays.
It was not, however, one of the great Premier League events. Far from it. It was often a shambles. Arsenal's display was as supine as the club's statement distancing themselves from Mesut Ozil's comments condemning the persecution of Uighur Muslims in China.
Download the new Indpendent Premium app
Sharing the full story, not just the headlines
Nothing about the German's on-pitch performance was anywhere as strong as that, mind, and he was eventually hauled off to a combination of applause and boos. Ozil then kicked his gloves away in frustration, but it wasn't the only time on the day he had expressed such sentiment.
He was vocally admonishing teammates after the second goal. Shortly after the third, however, he was one of many Arsenal players seemingly just jogging around in response to City's casual passes in the opposition half.
That's how bad this had got as a contest, and way before half-time.
You couldn't even really say that City had taken out their anger on Arsenal, after last week's Manchester derby defeat, because it was just made so easy for them.

Ratings: Arsenal vs Man City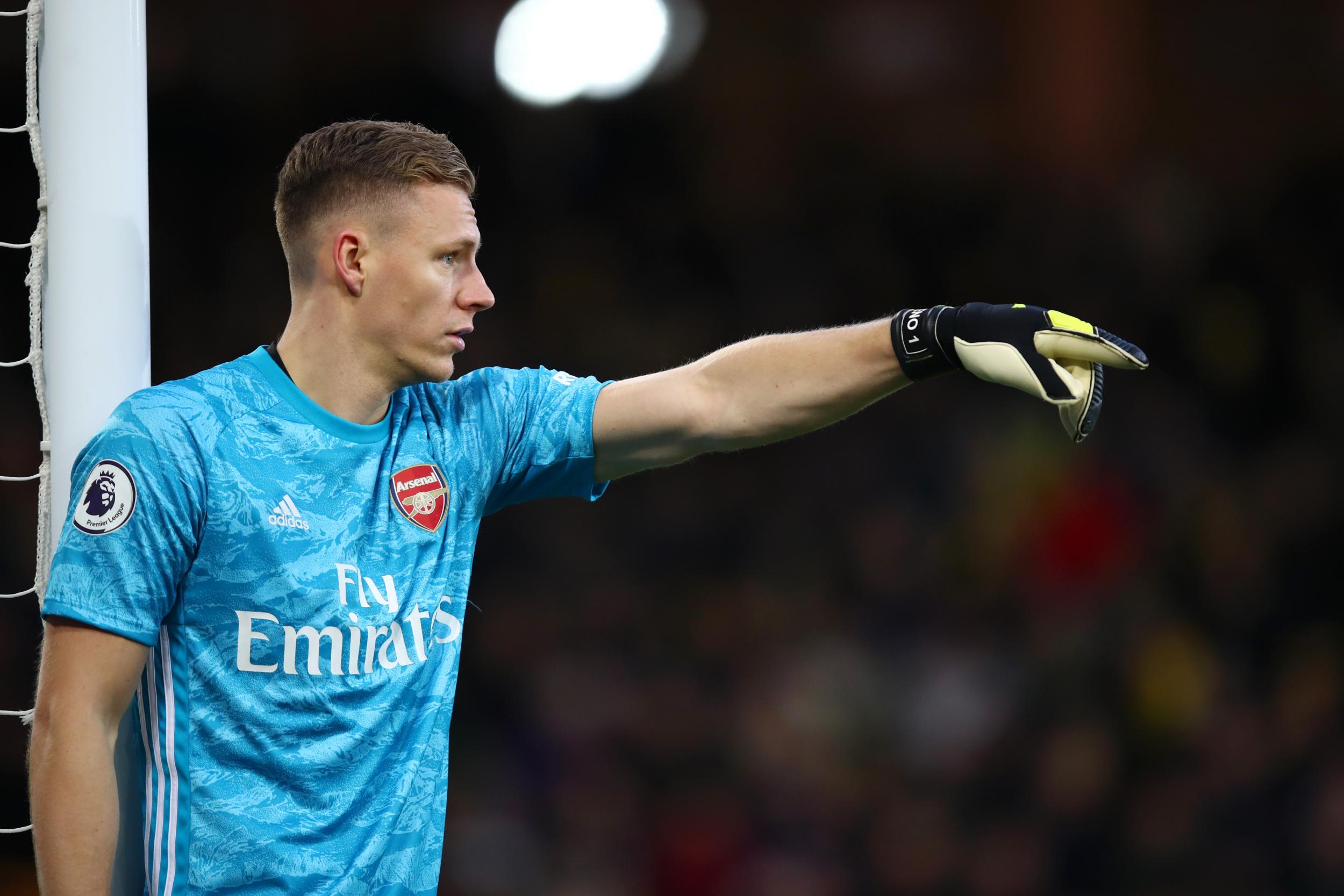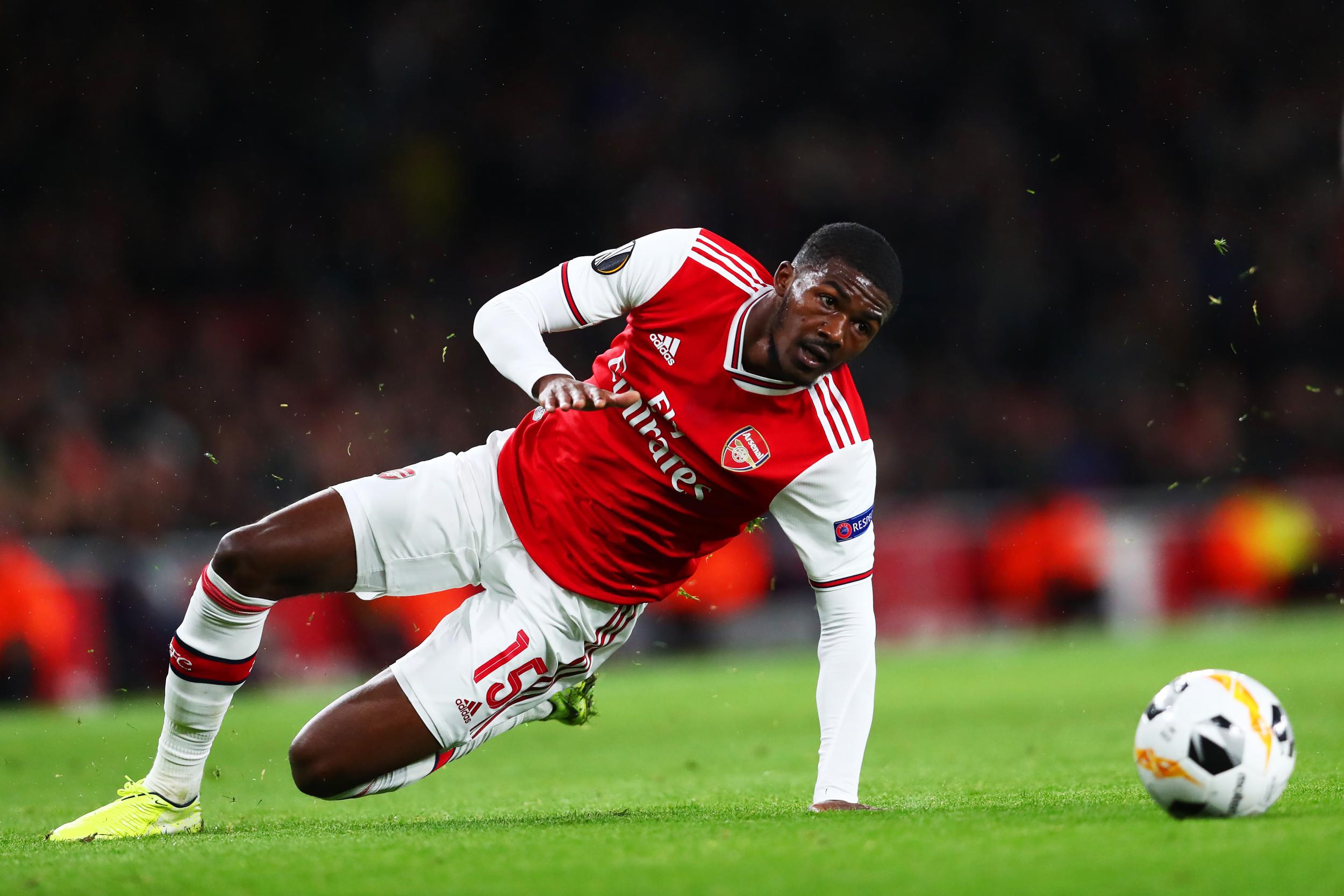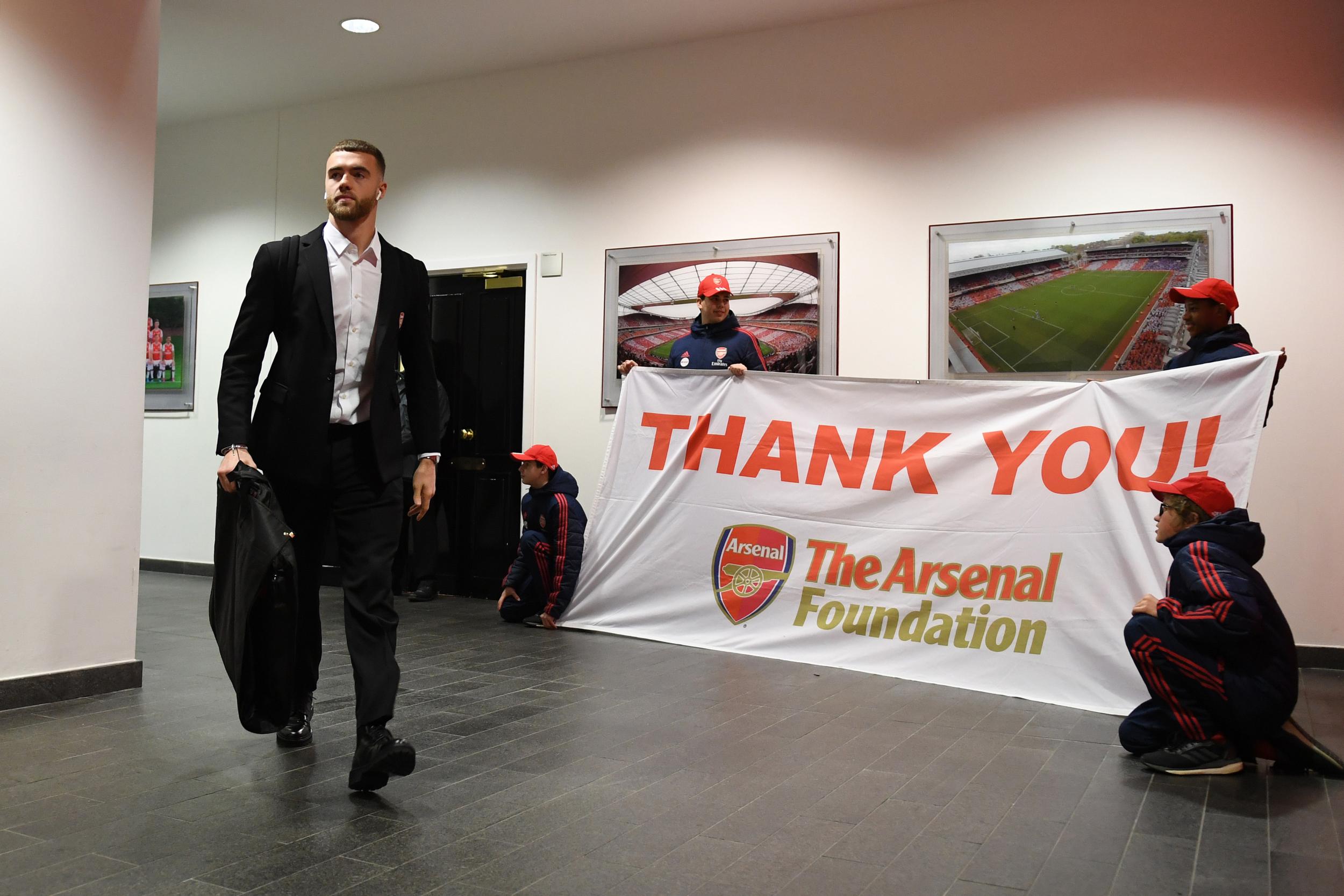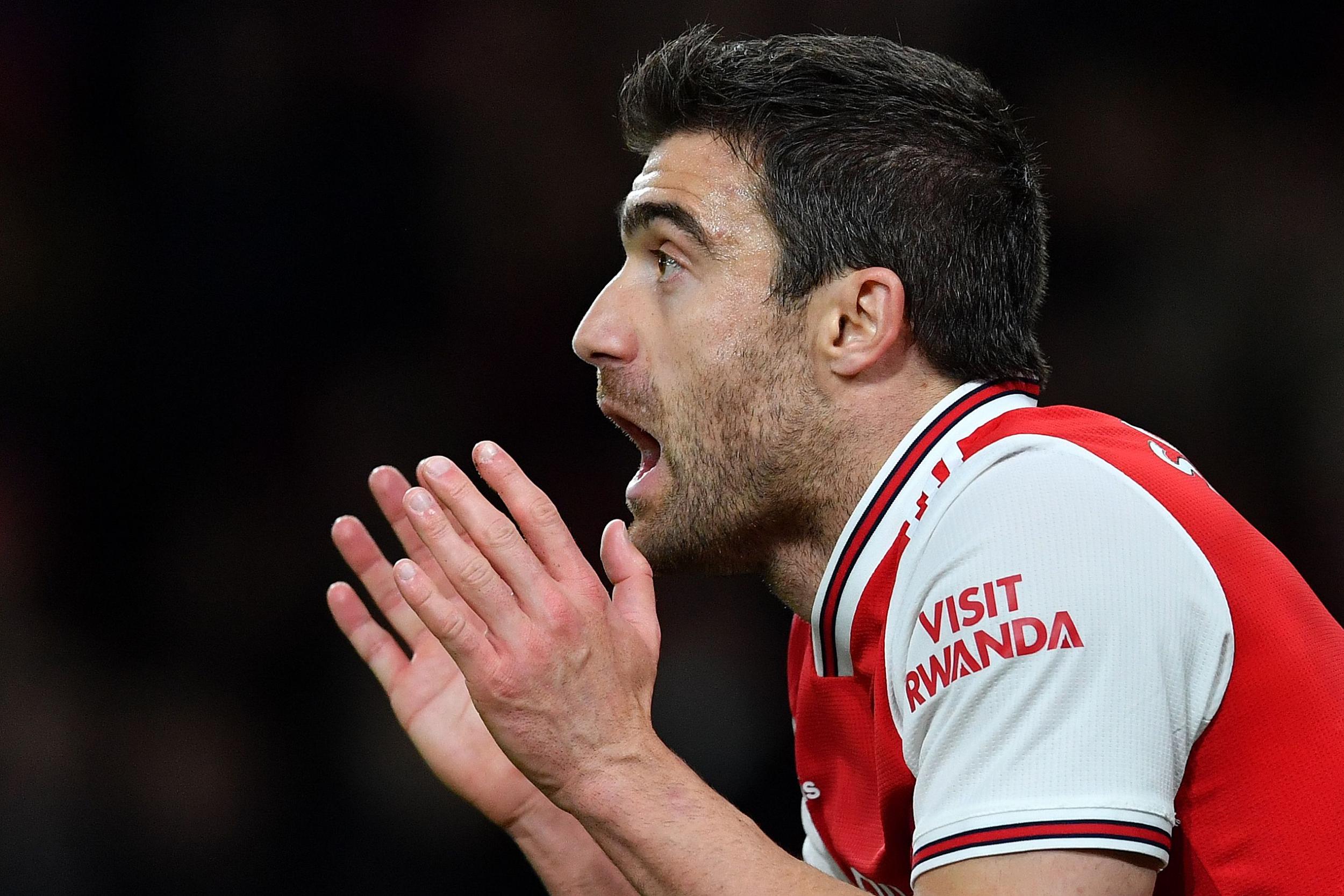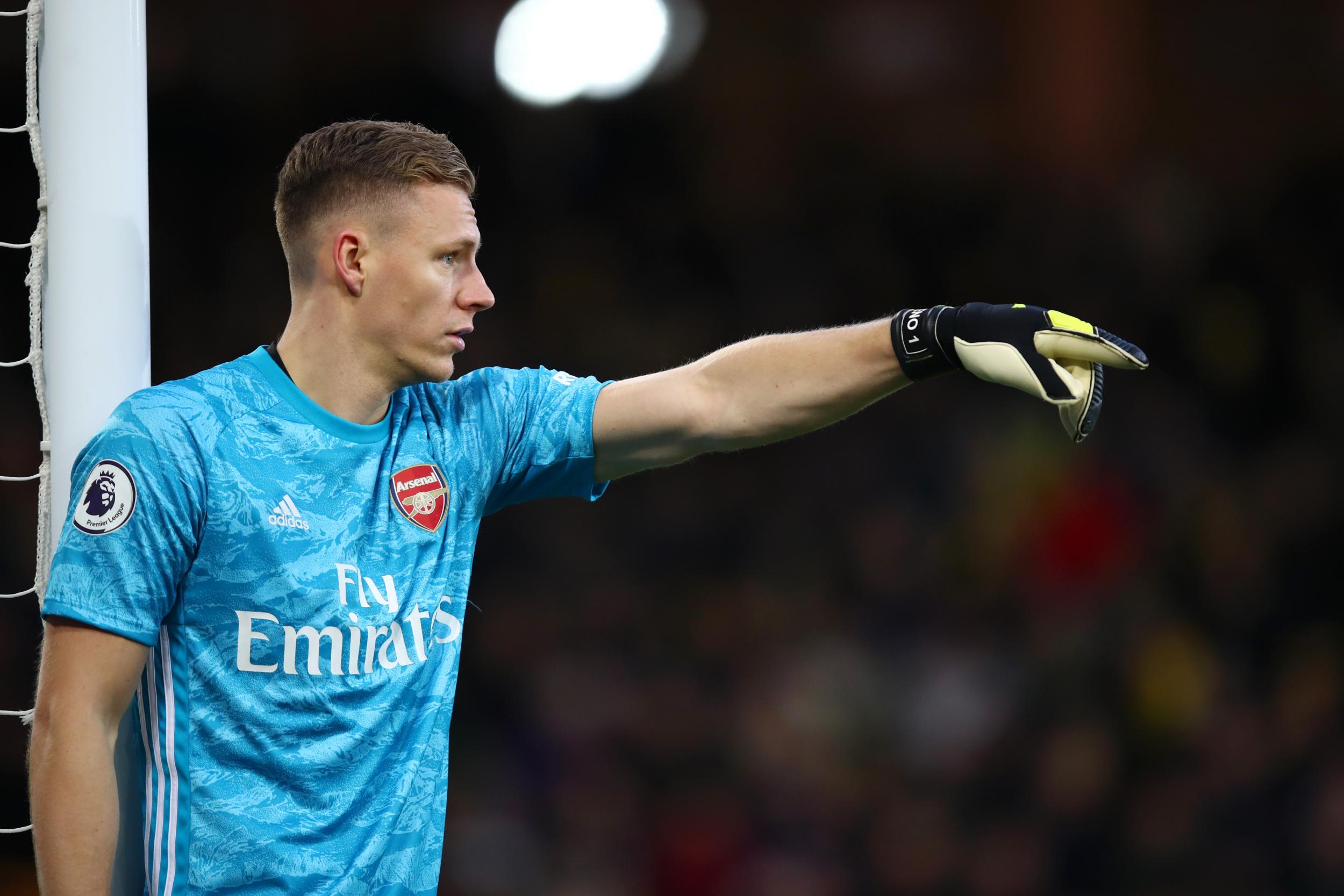 1/22

Bernd Leno – 6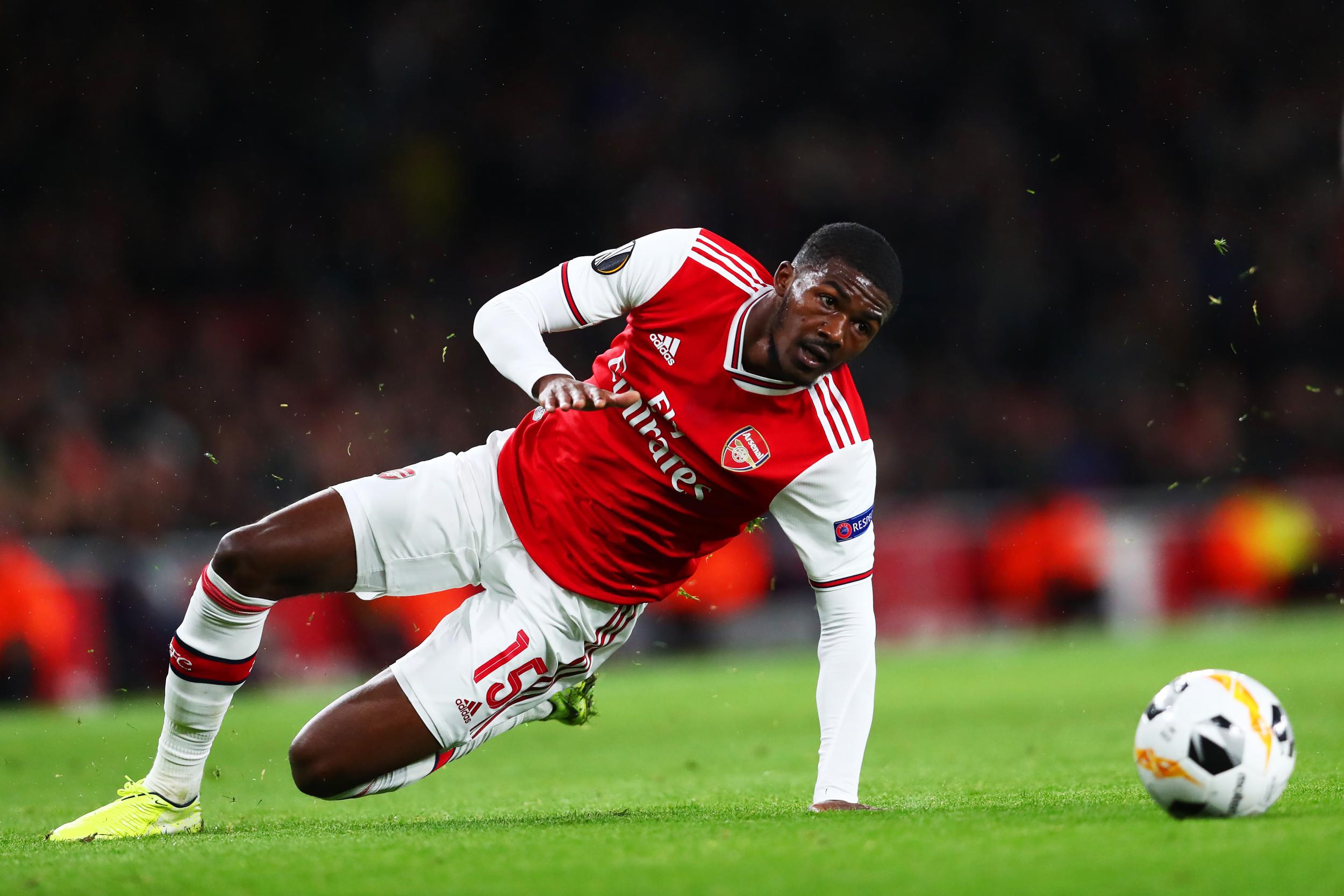 2/22

Ainsley Maitland-Niles – 6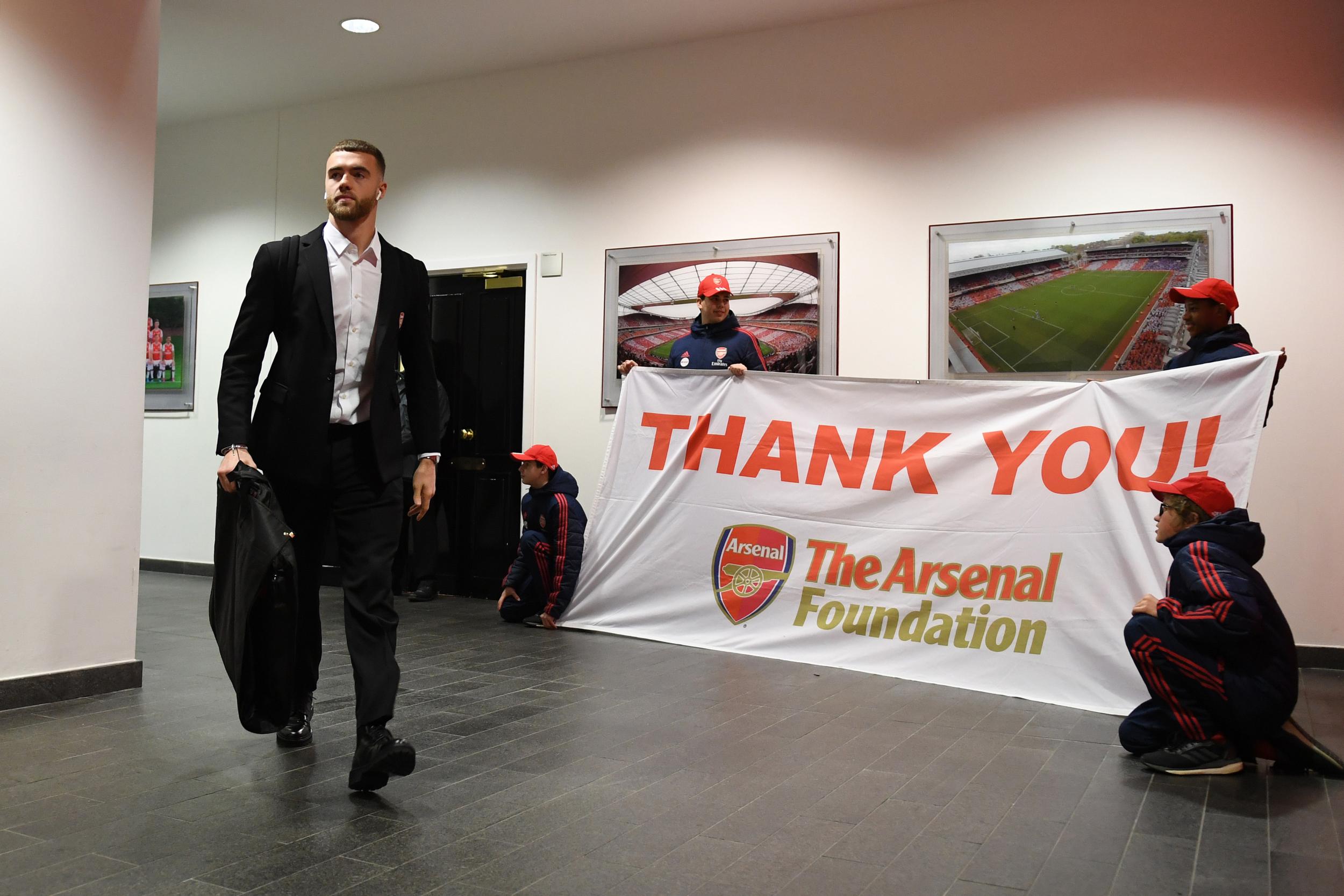 3/22

Calum Chambers – 5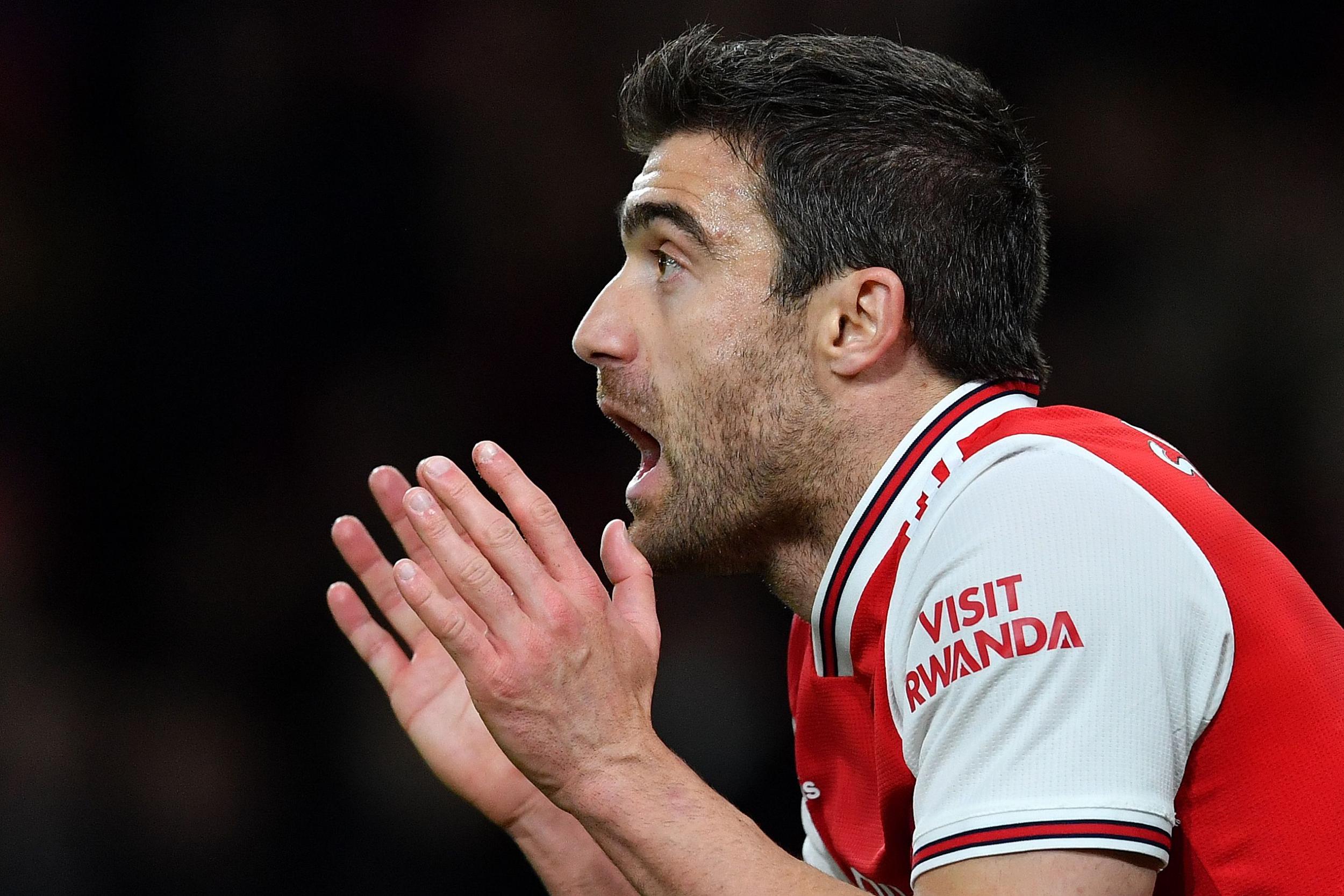 4/22

Sokratis Papastathopoulos – 6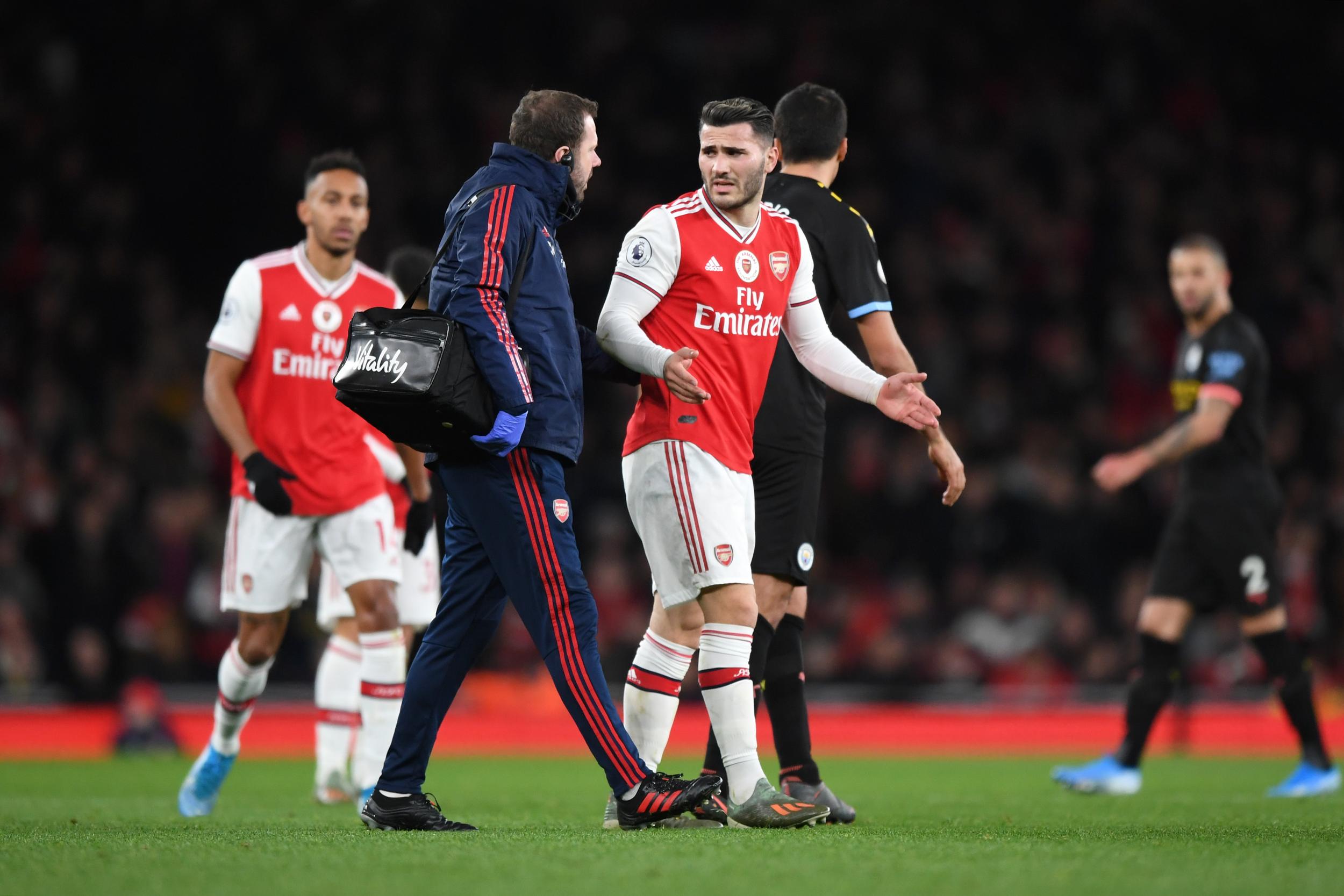 5/22

Sead Kolasinac – 5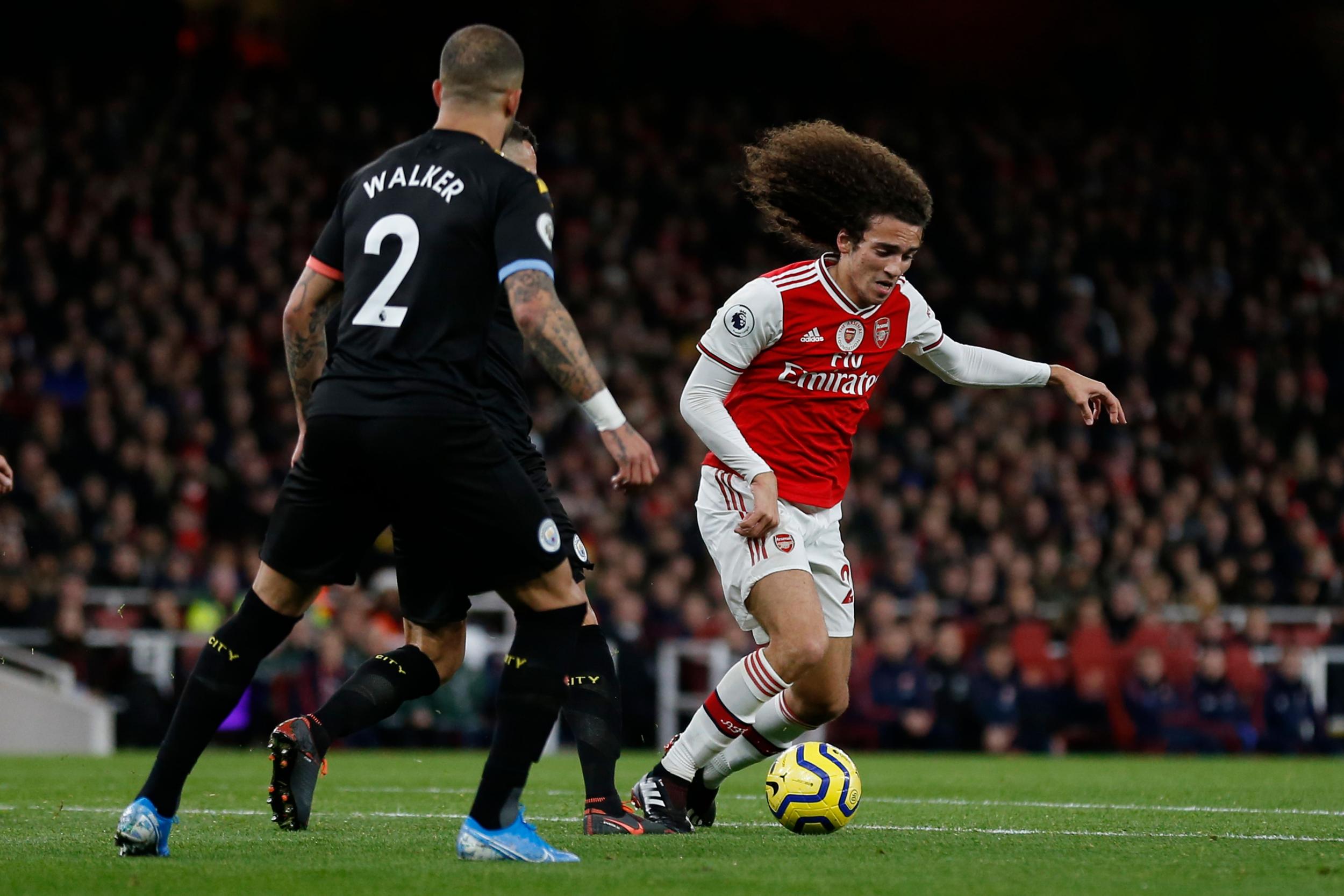 6/22

Matteo Guendouzi – 6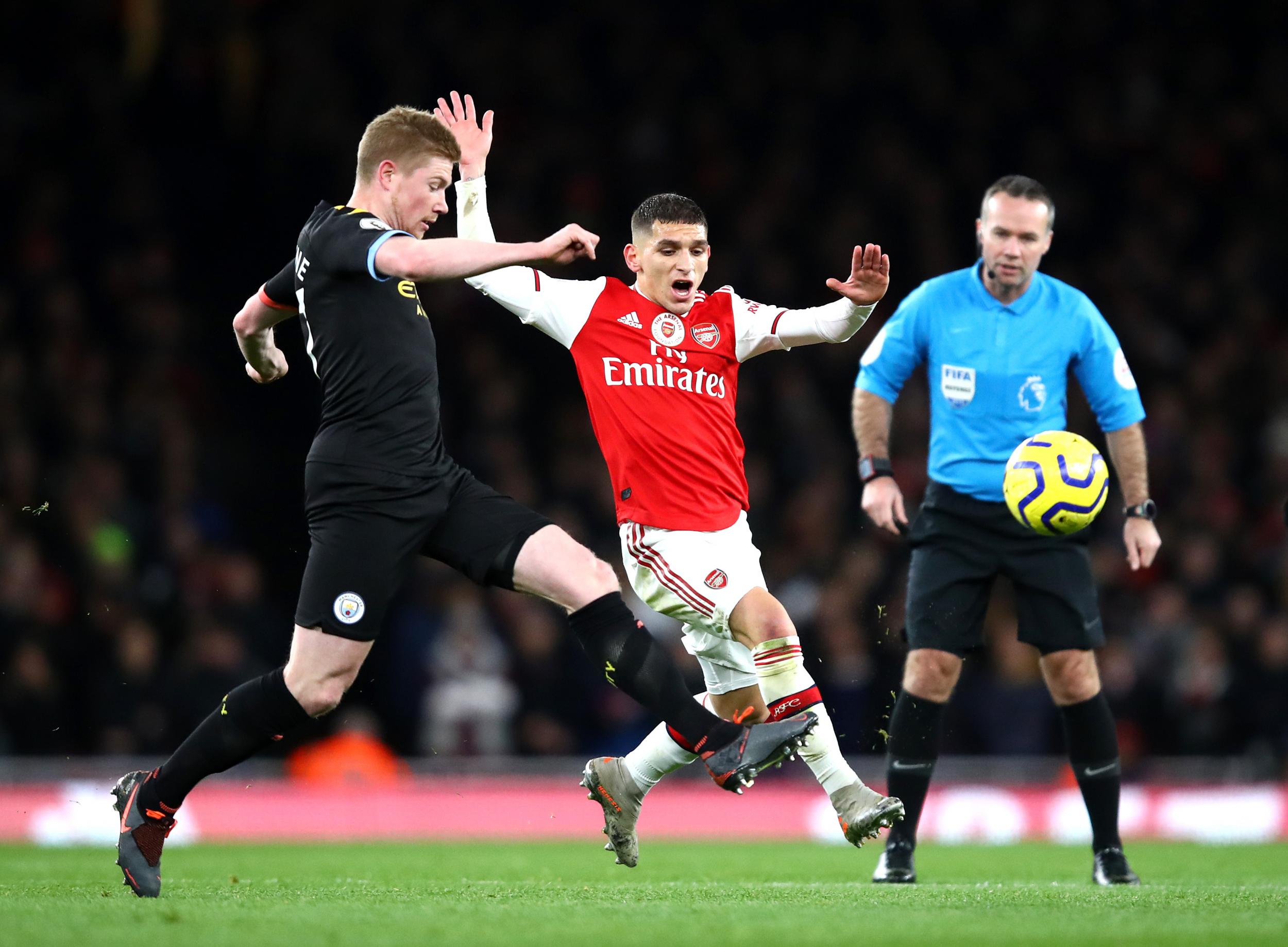 7/22

Lucas Torreira – 6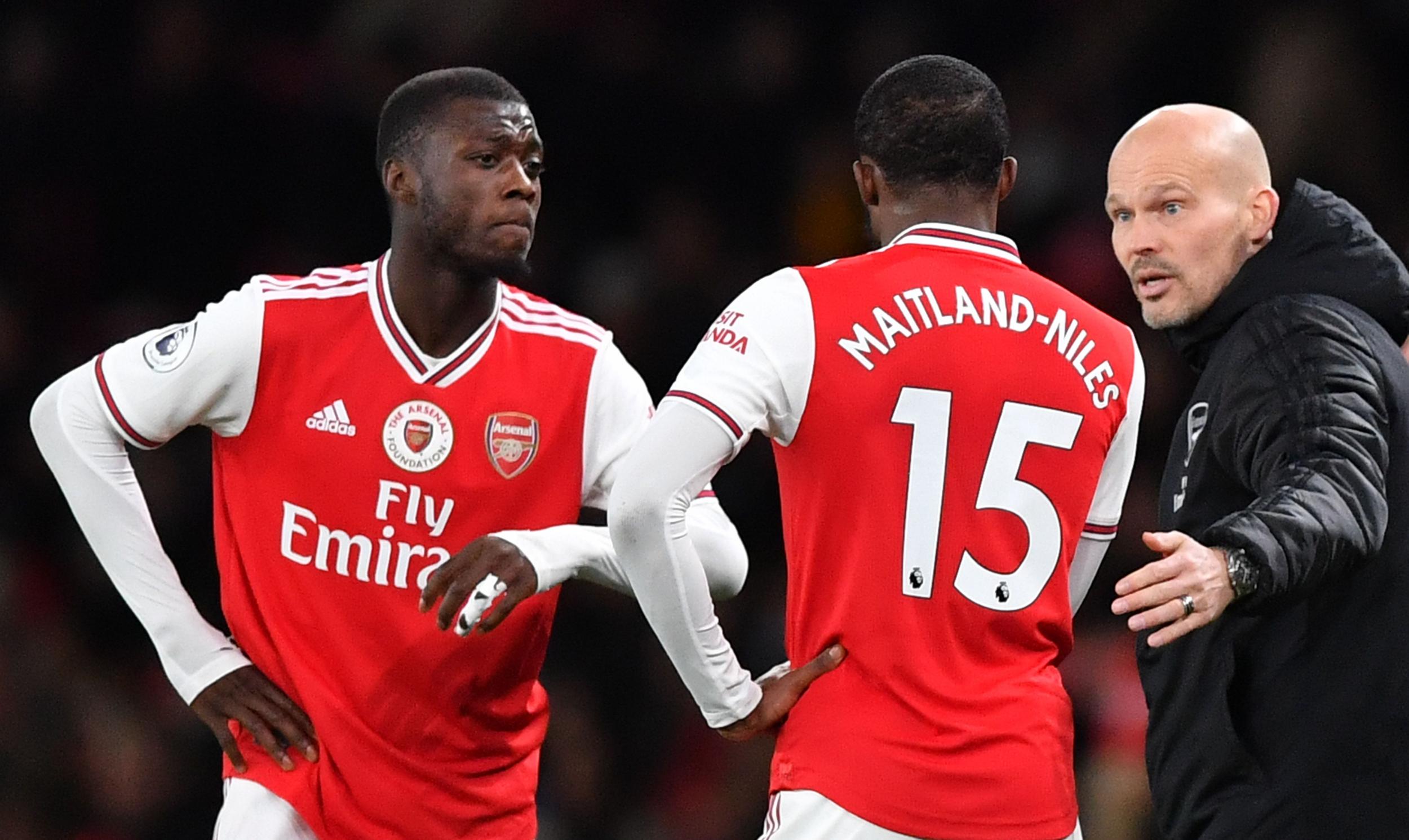 8/22

Nicolas Pepe – 6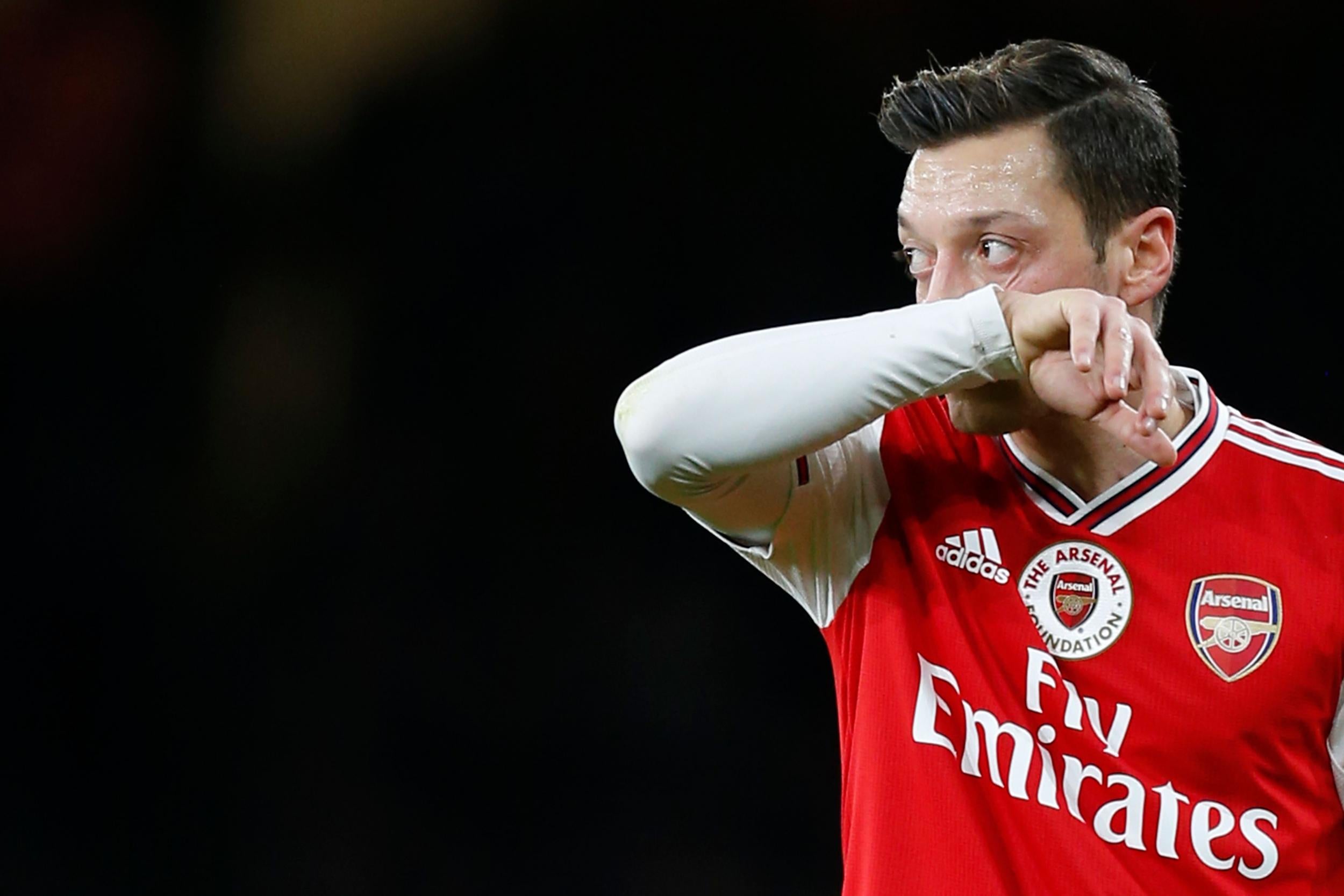 9/22

Mesut Ozil – 6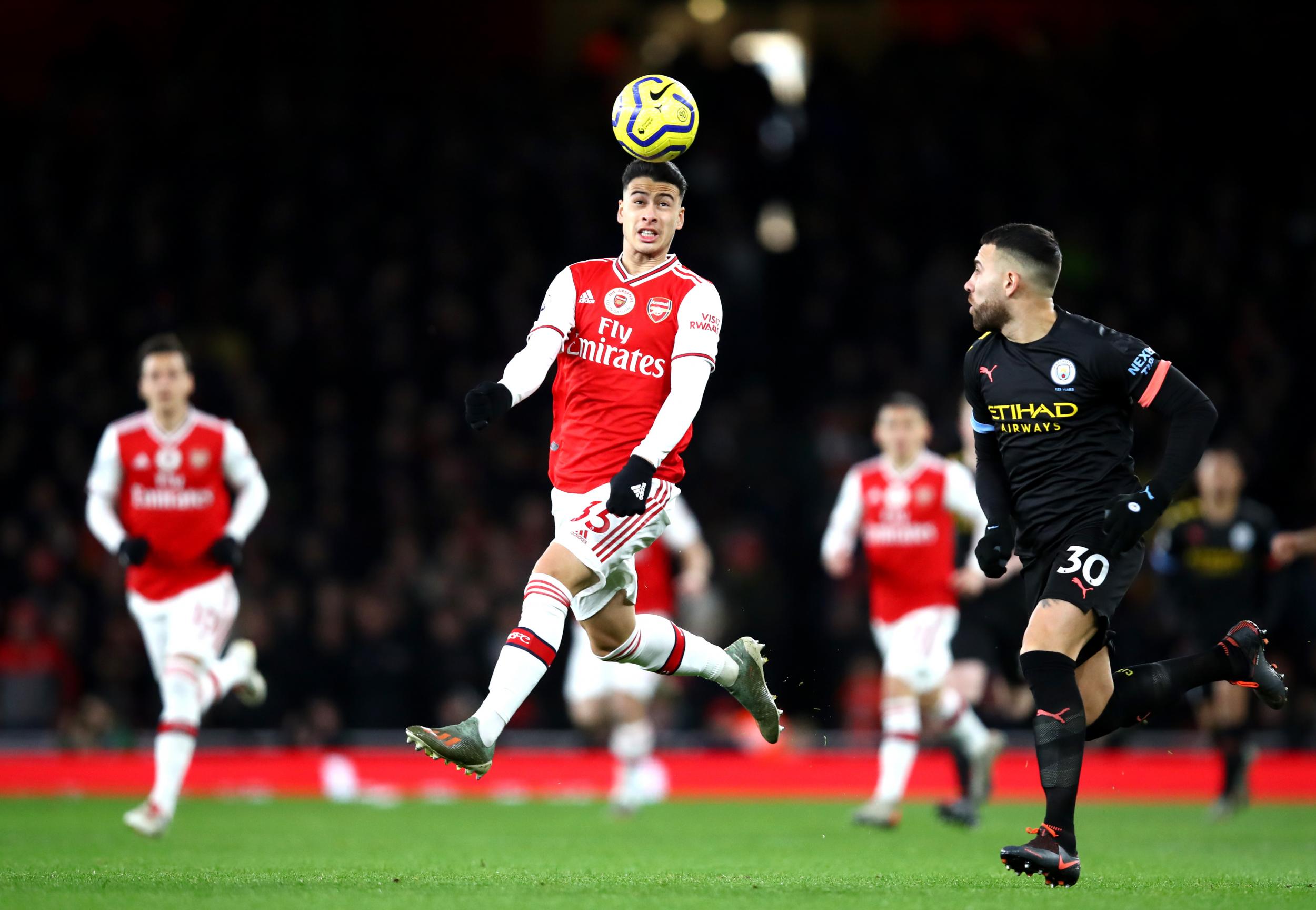 10/22

Gabriel Martinelli – 7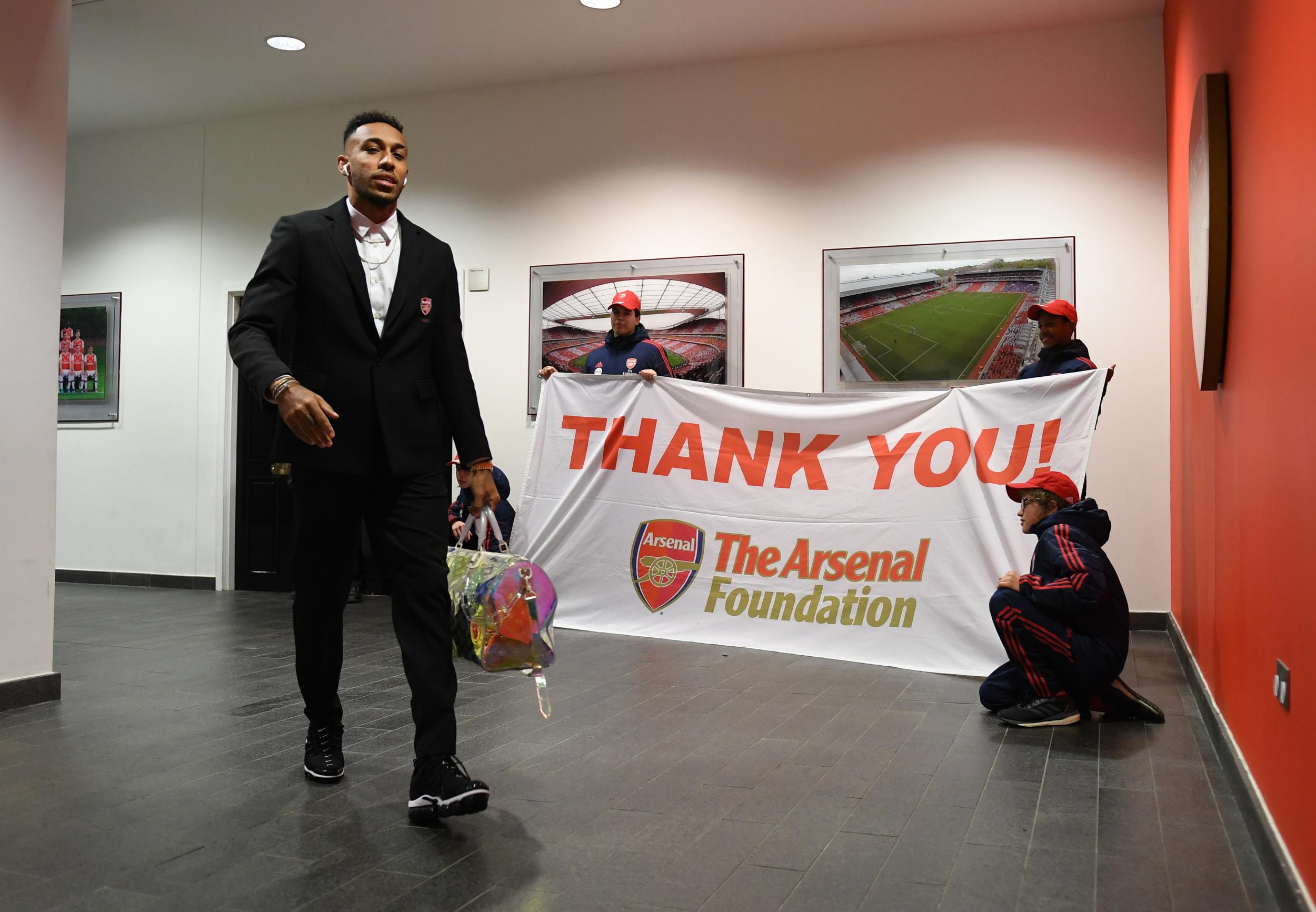 11/22

Pierre-Emerick Aubameyang – 7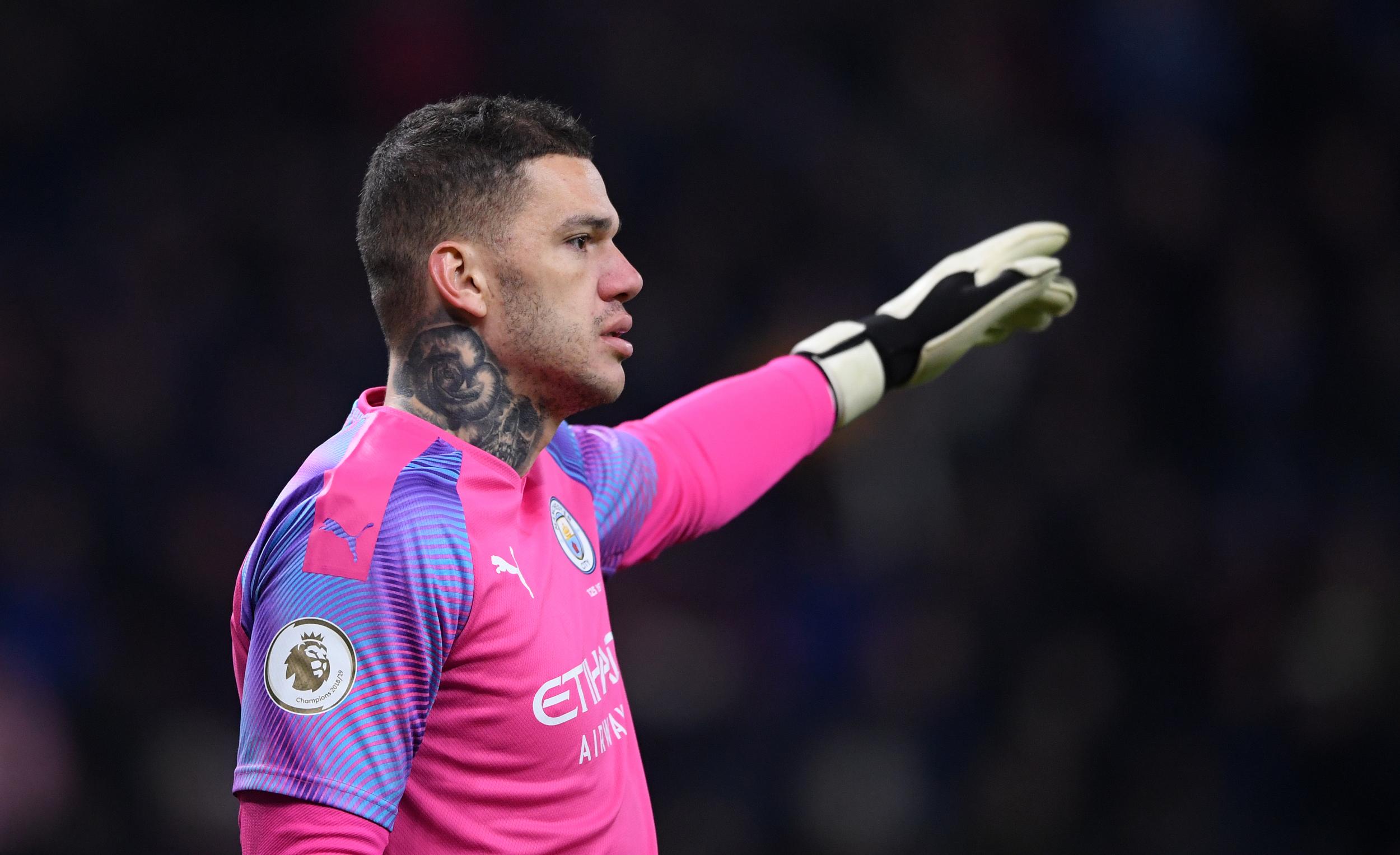 12/22

Ederson – 7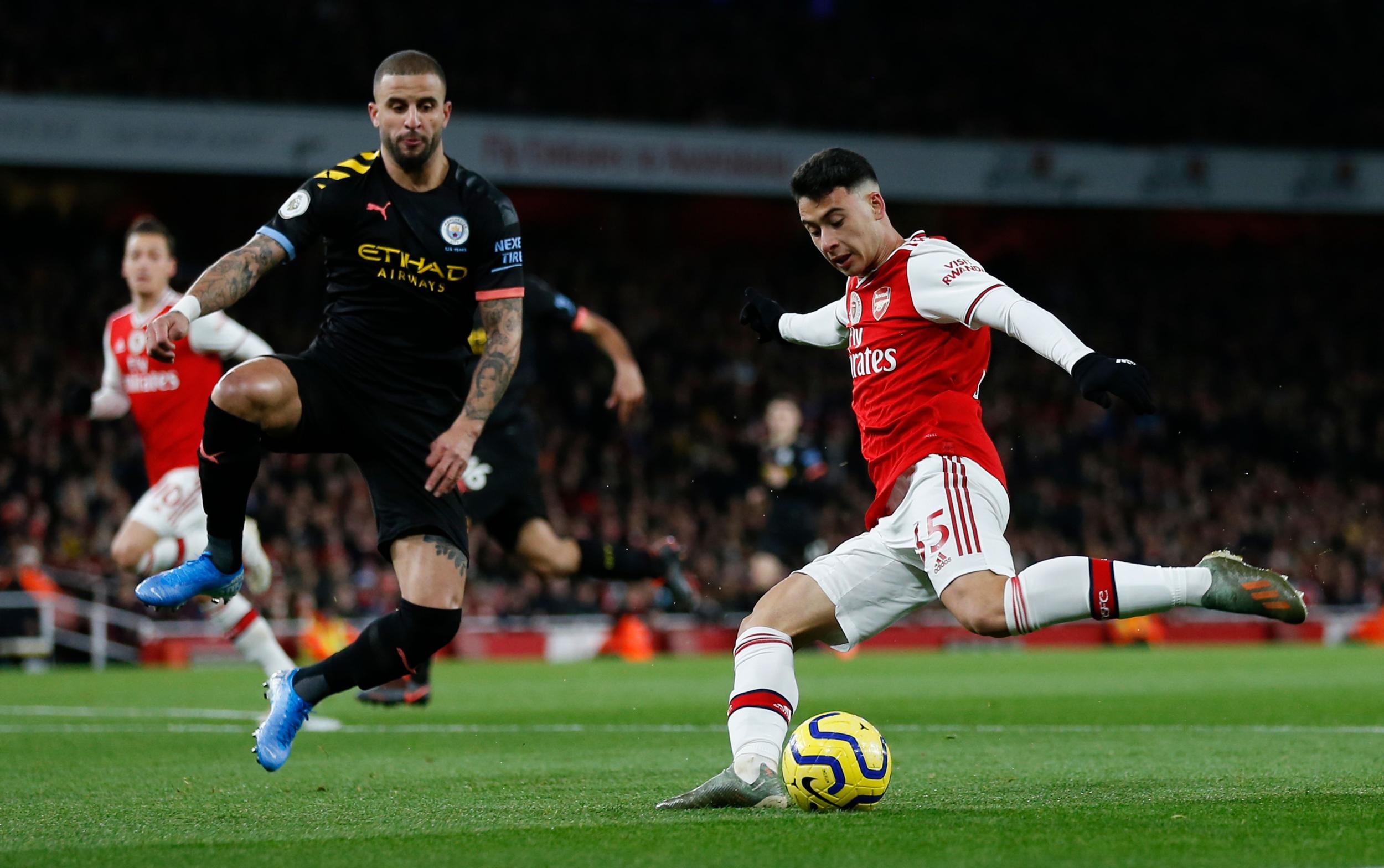 13/22

Kyle Walker – 6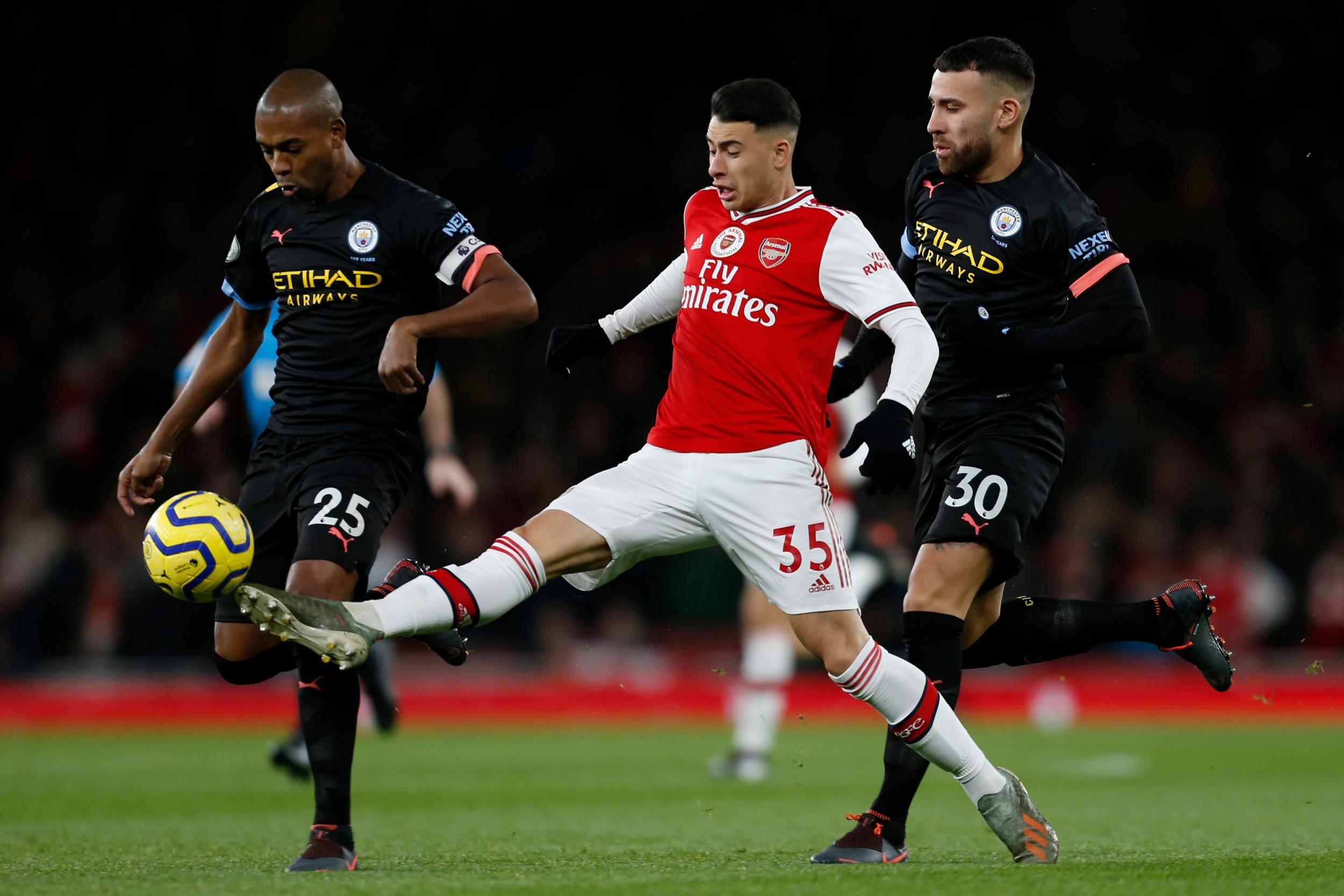 14/22

Nicolas Otamendi – 7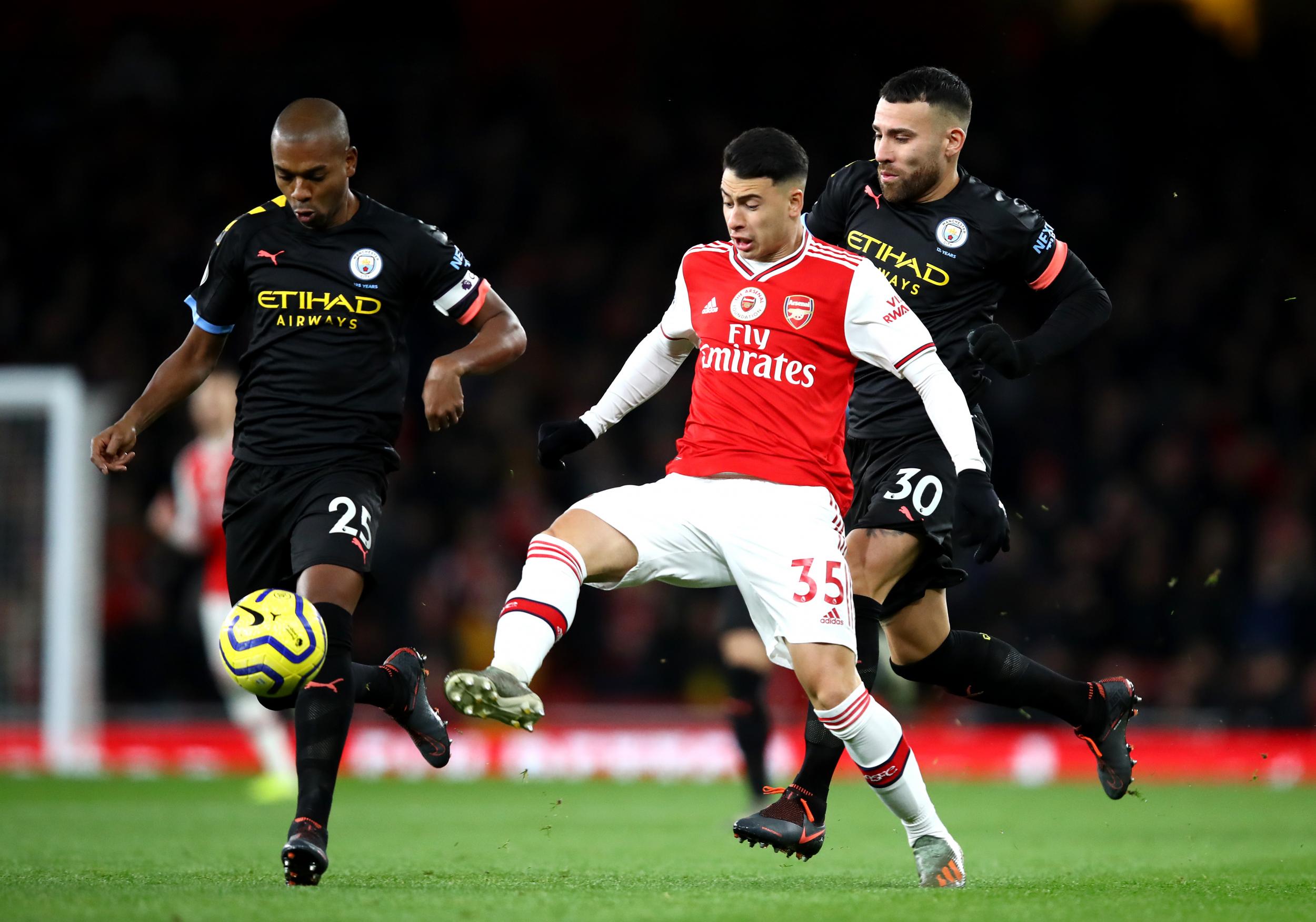 15/22

Fernandinho – 7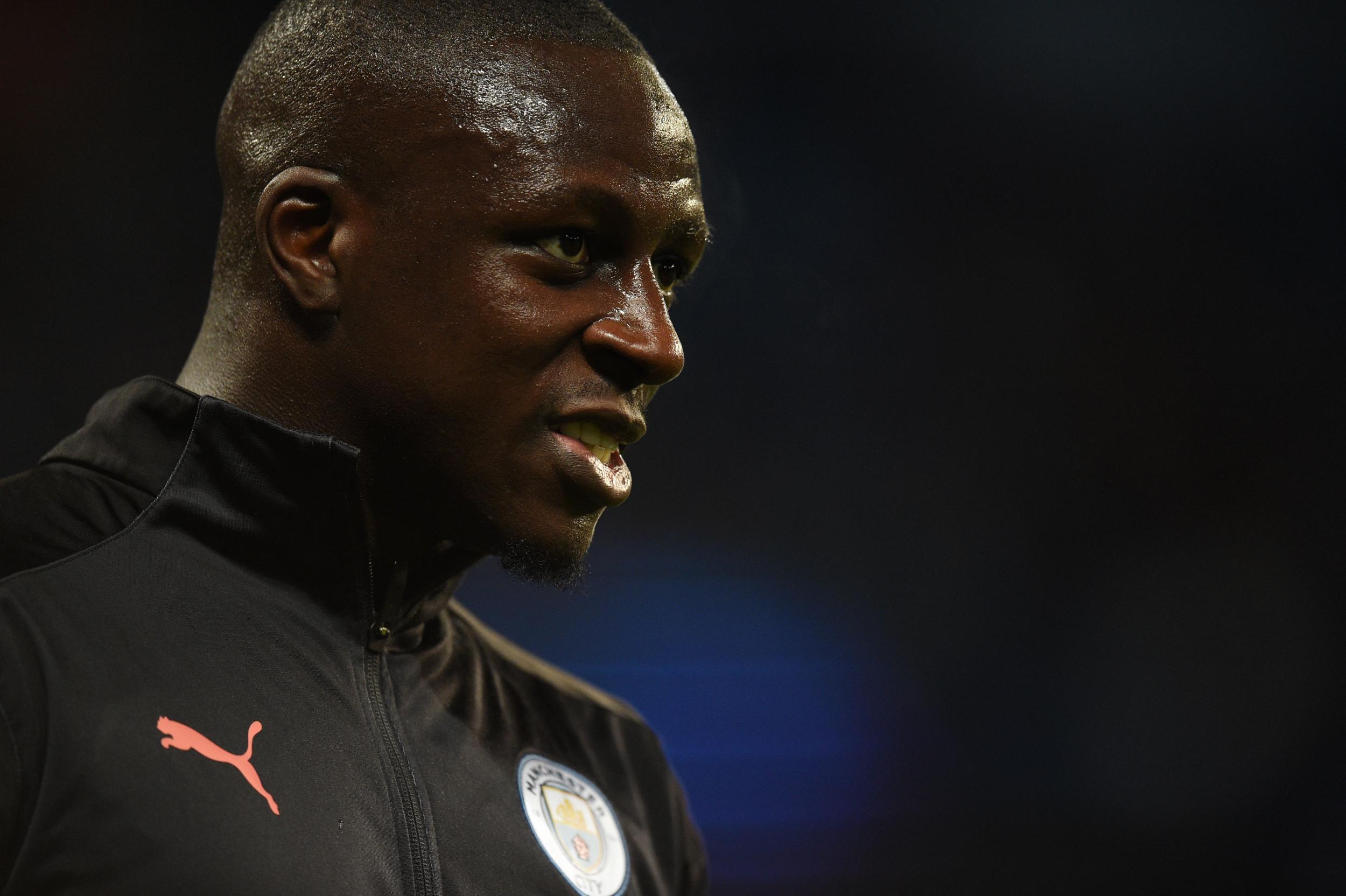 16/22

Benjamin Mendy – 5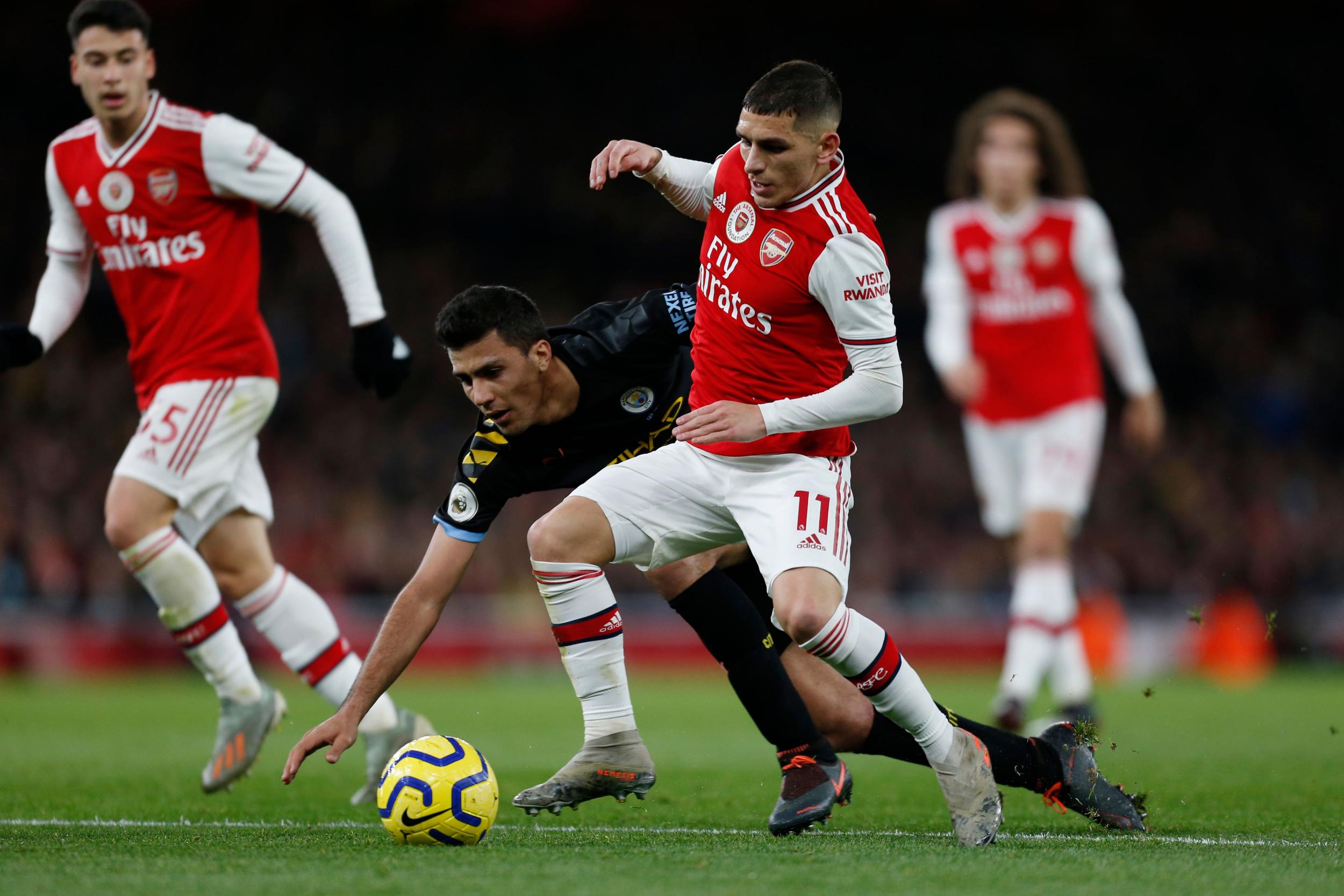 17/22

Rodri – 7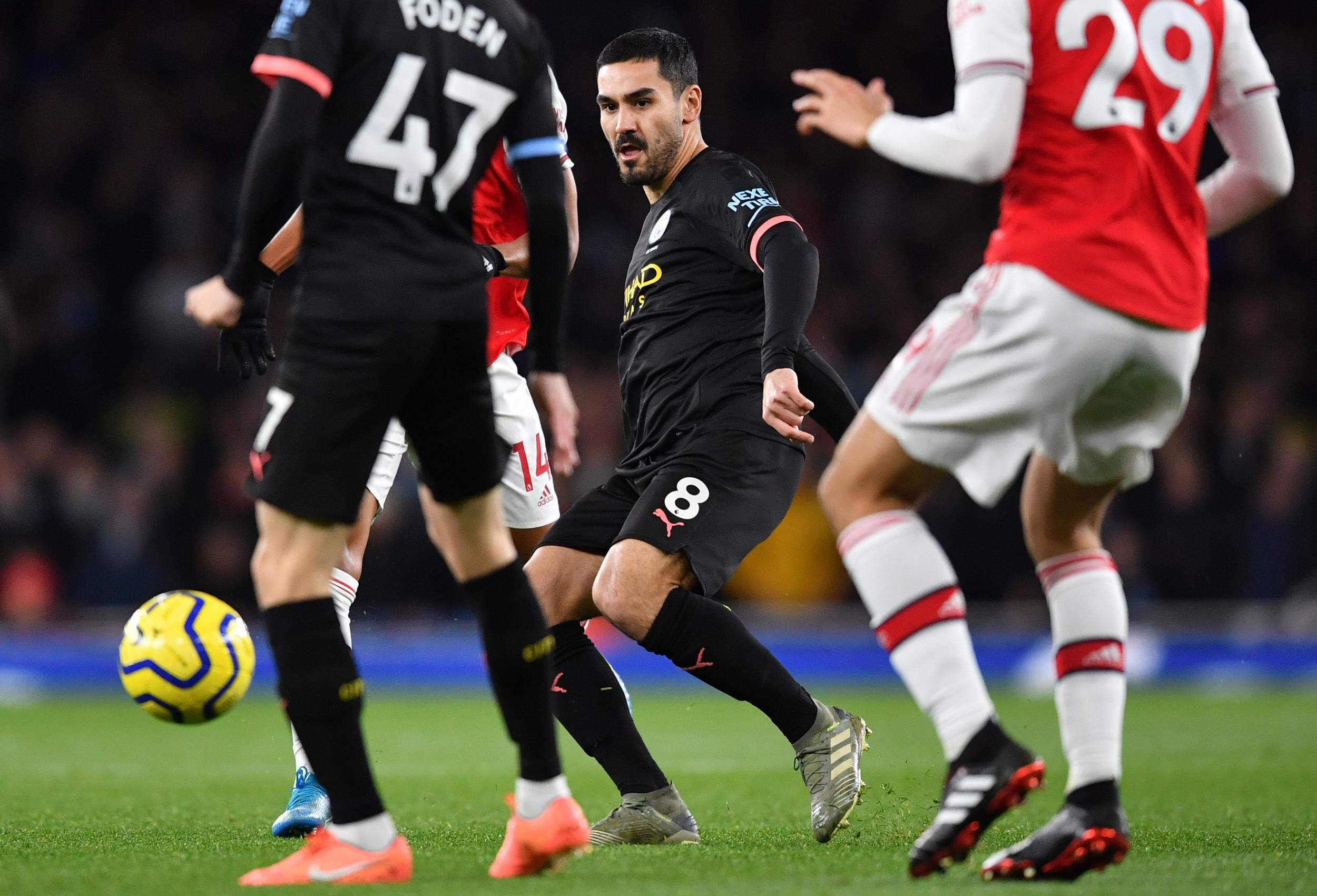 18/22

Ilkay Gundogan – 7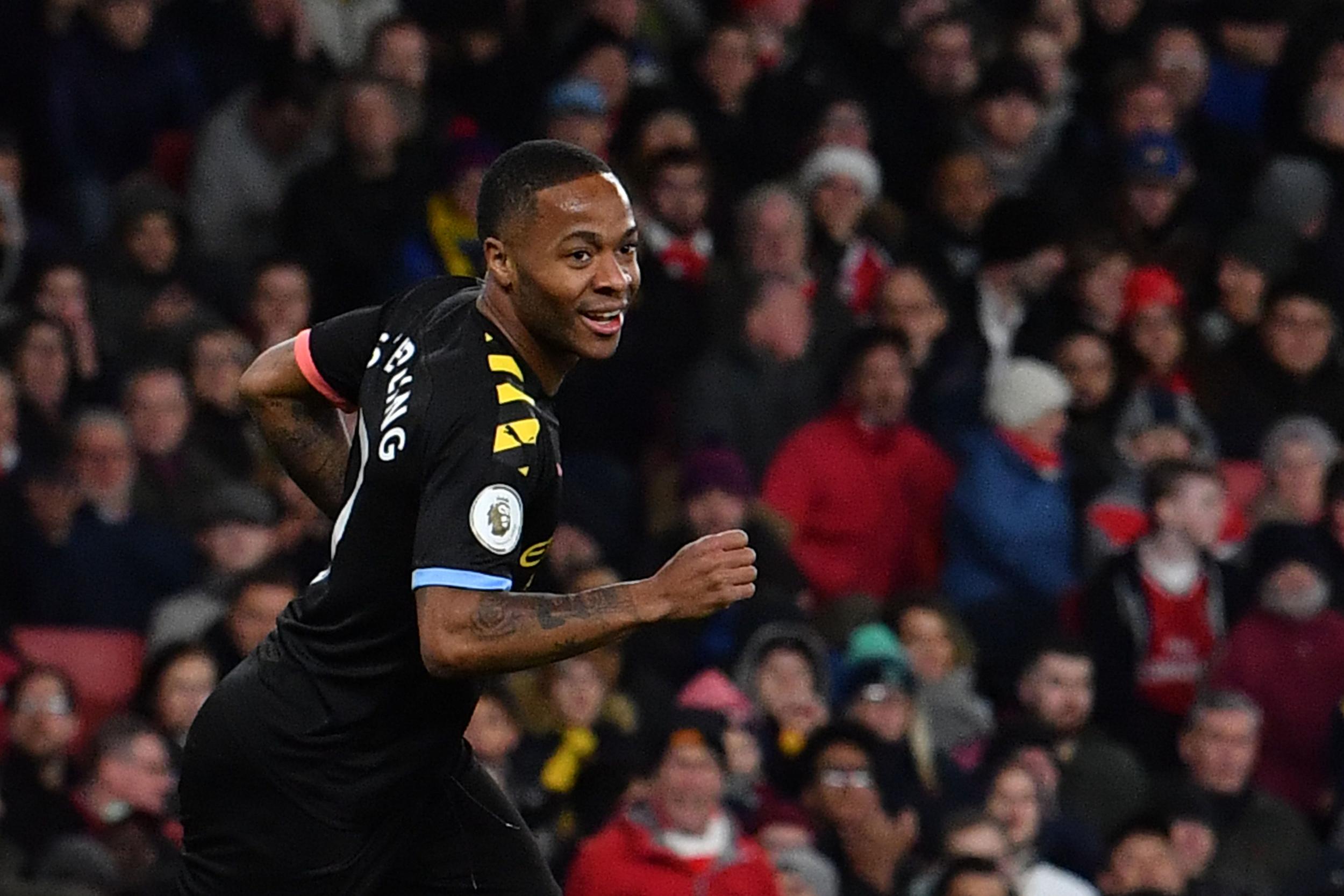 19/22

Raheem Sterling – 7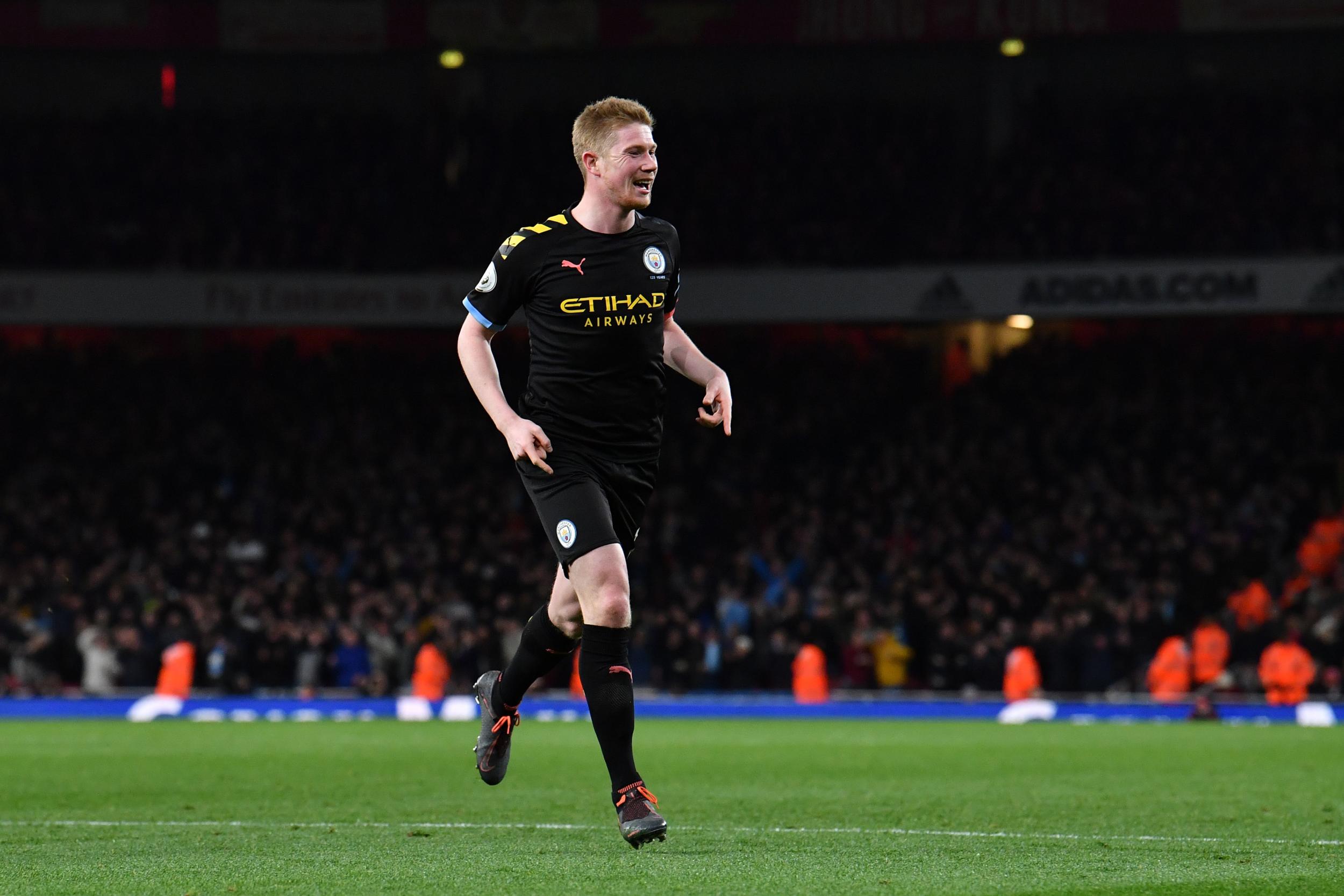 20/22

Kevin De Bruyne – 9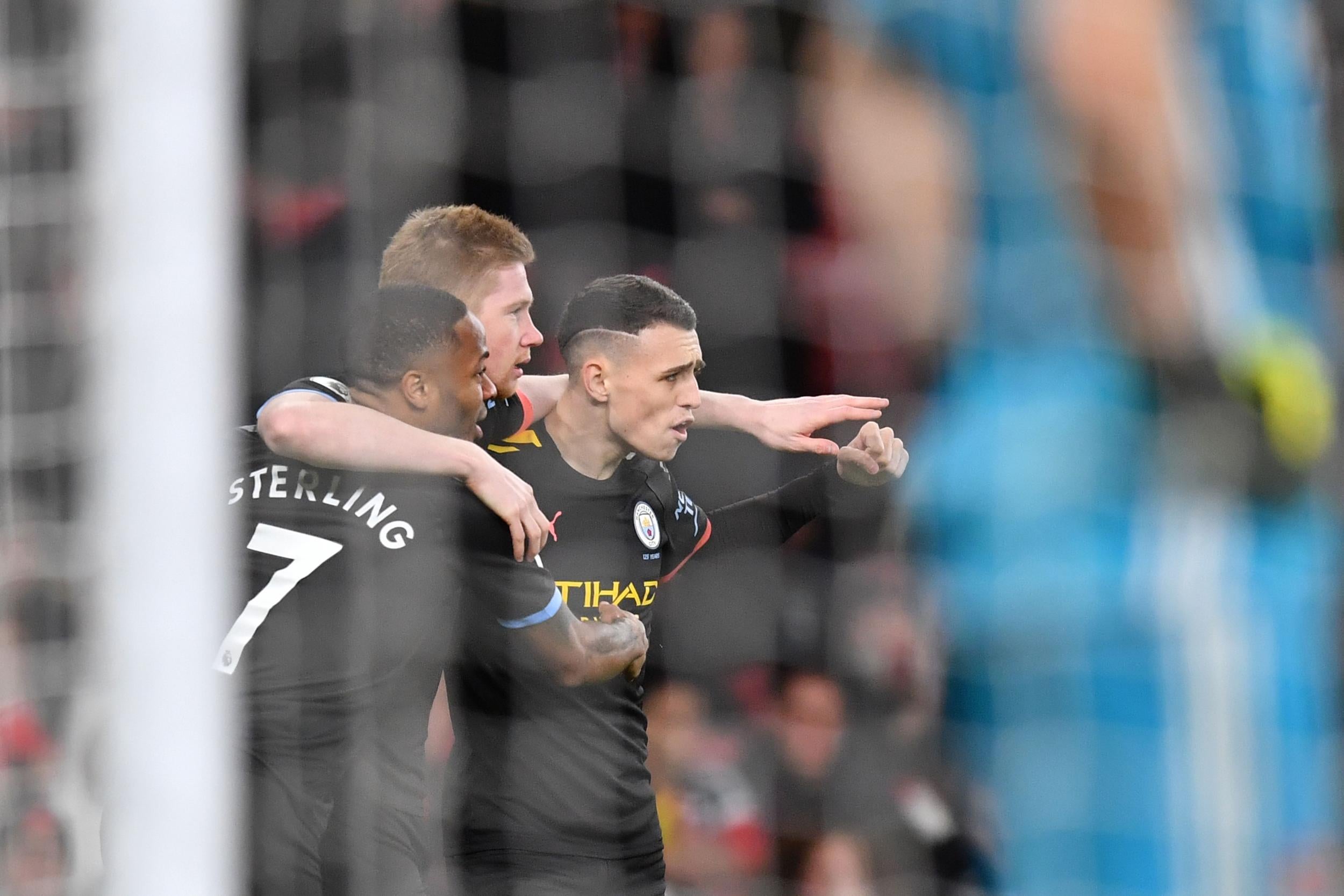 21/22

Phil Foden – 7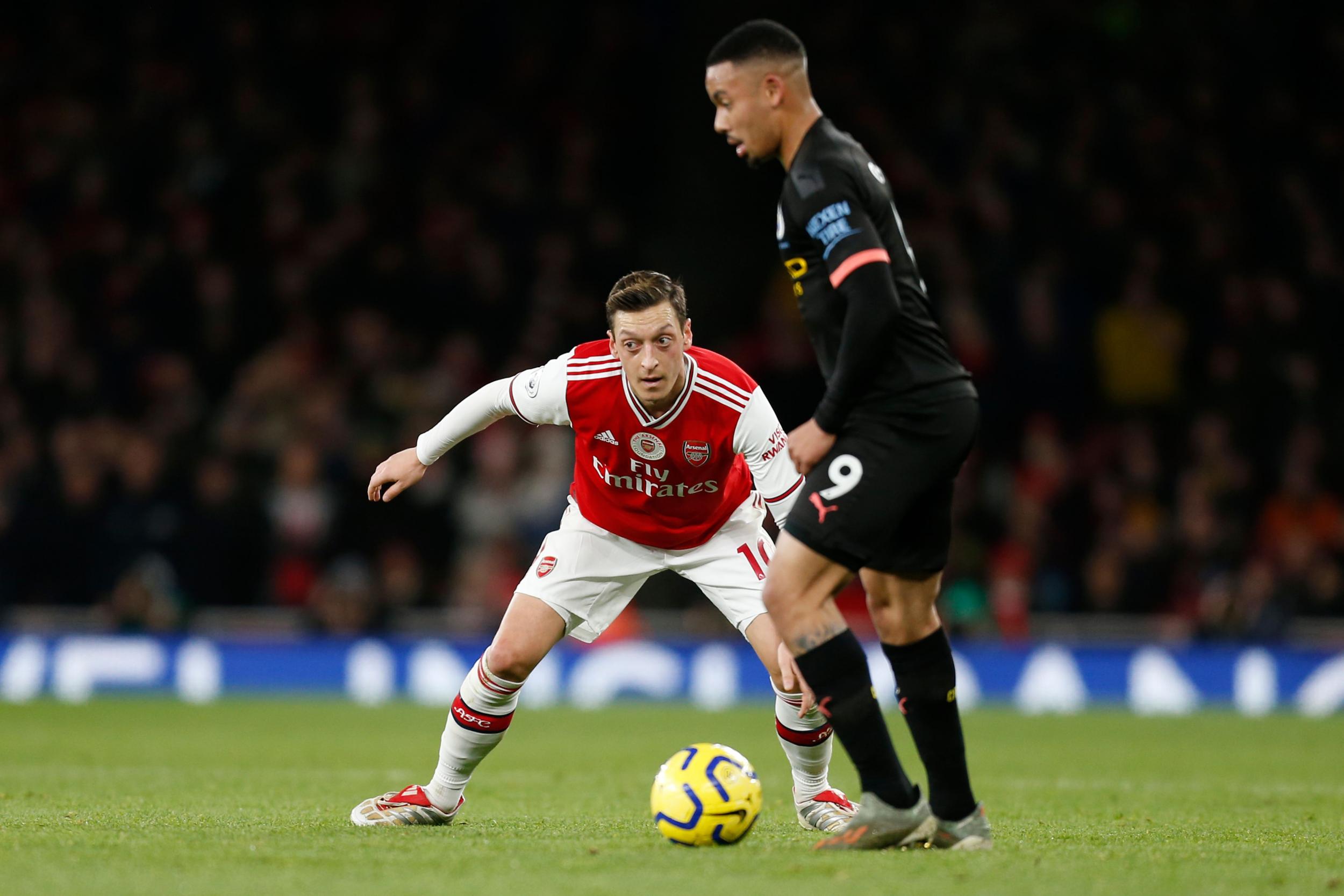 22/22

Gabriel Jesus – 7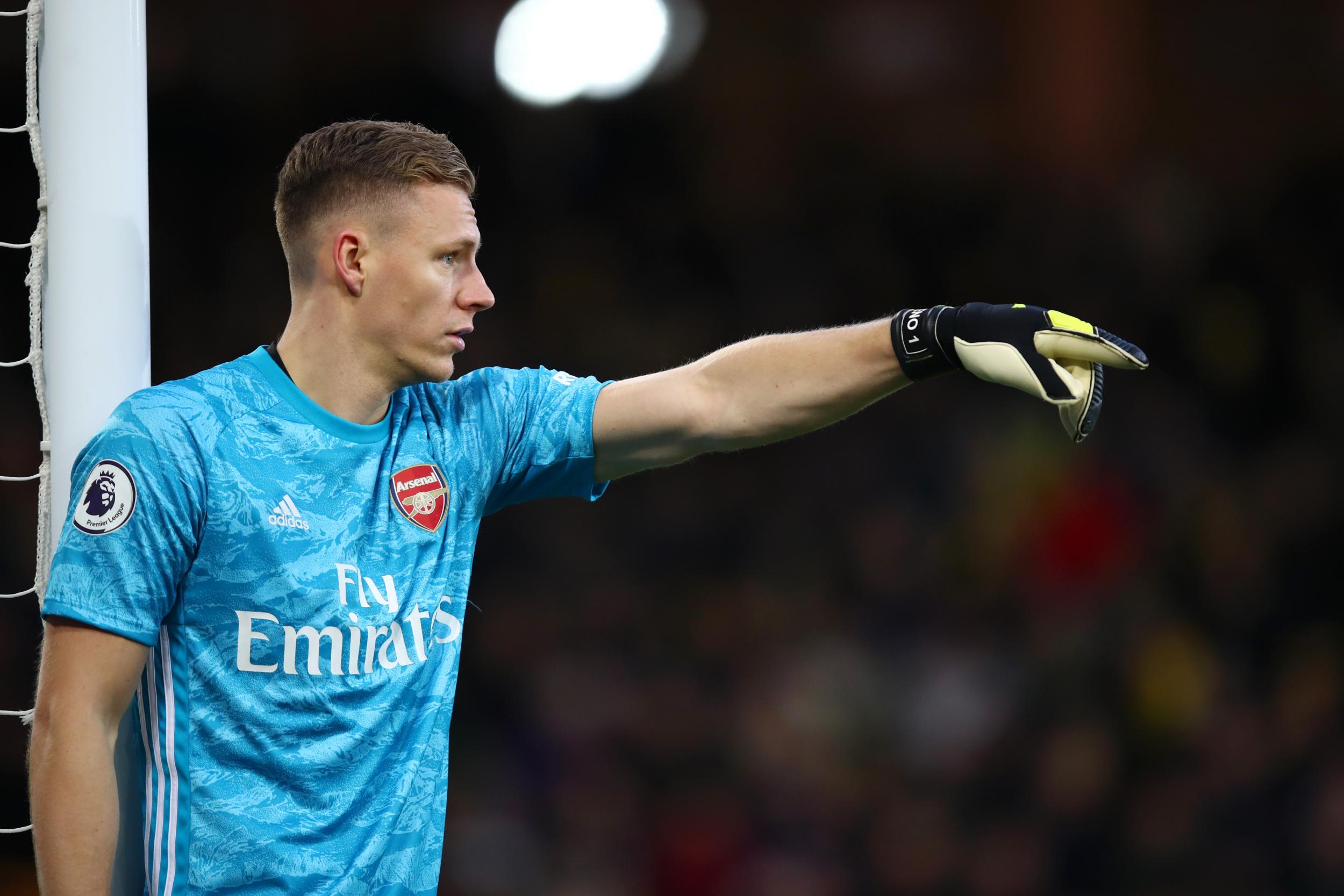 1/22

Bernd Leno – 6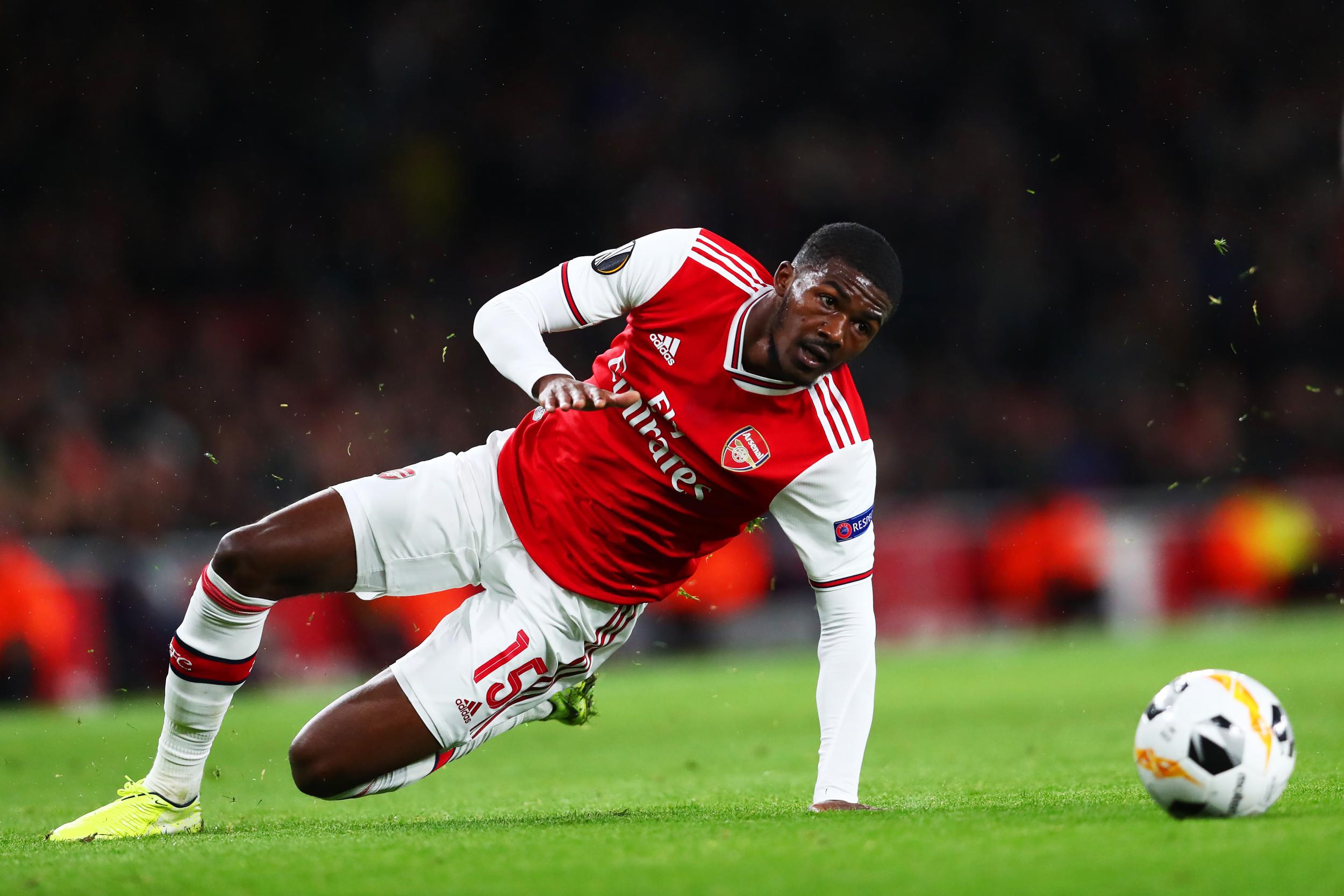 2/22

Ainsley Maitland-Niles – 6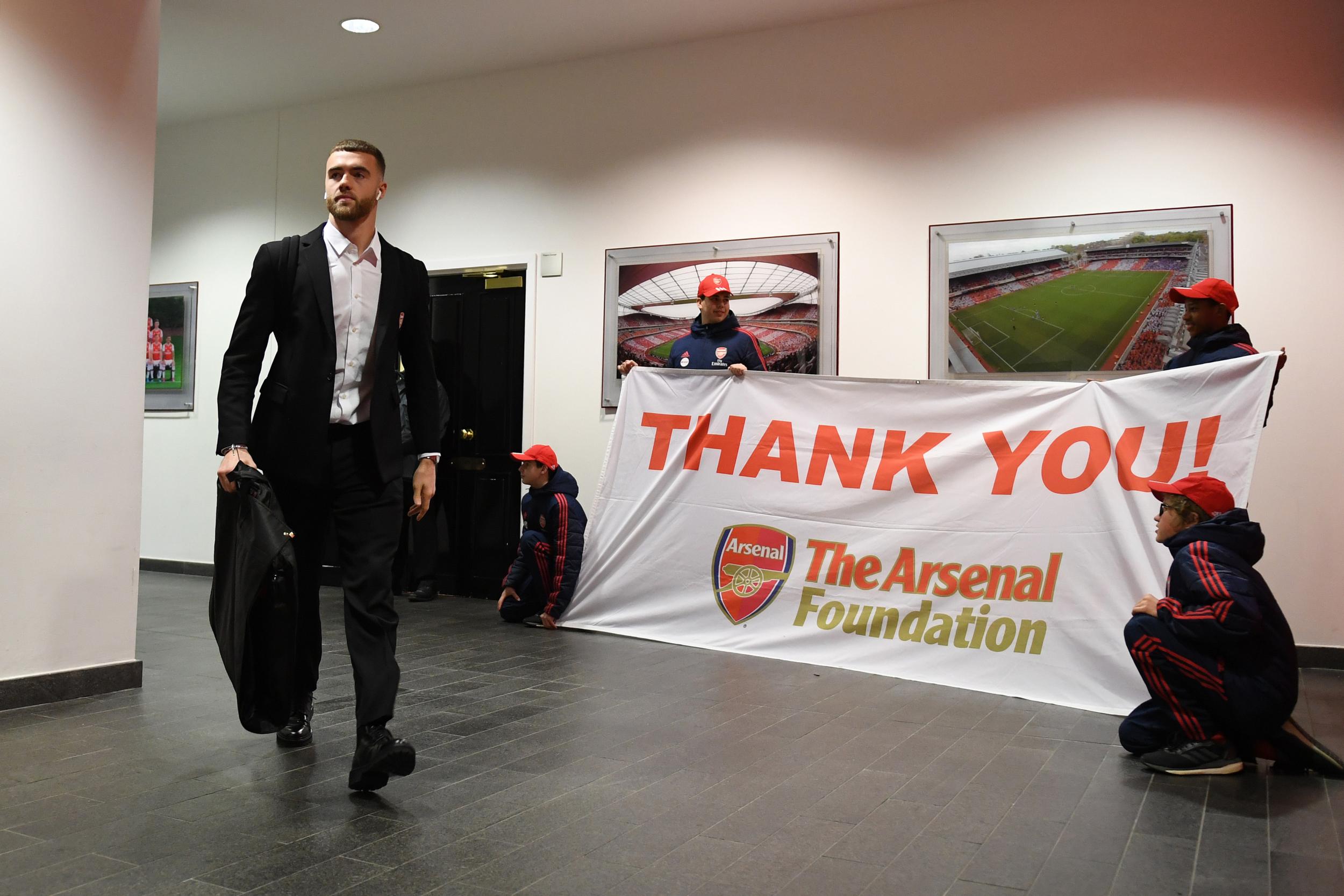 3/22

Calum Chambers – 5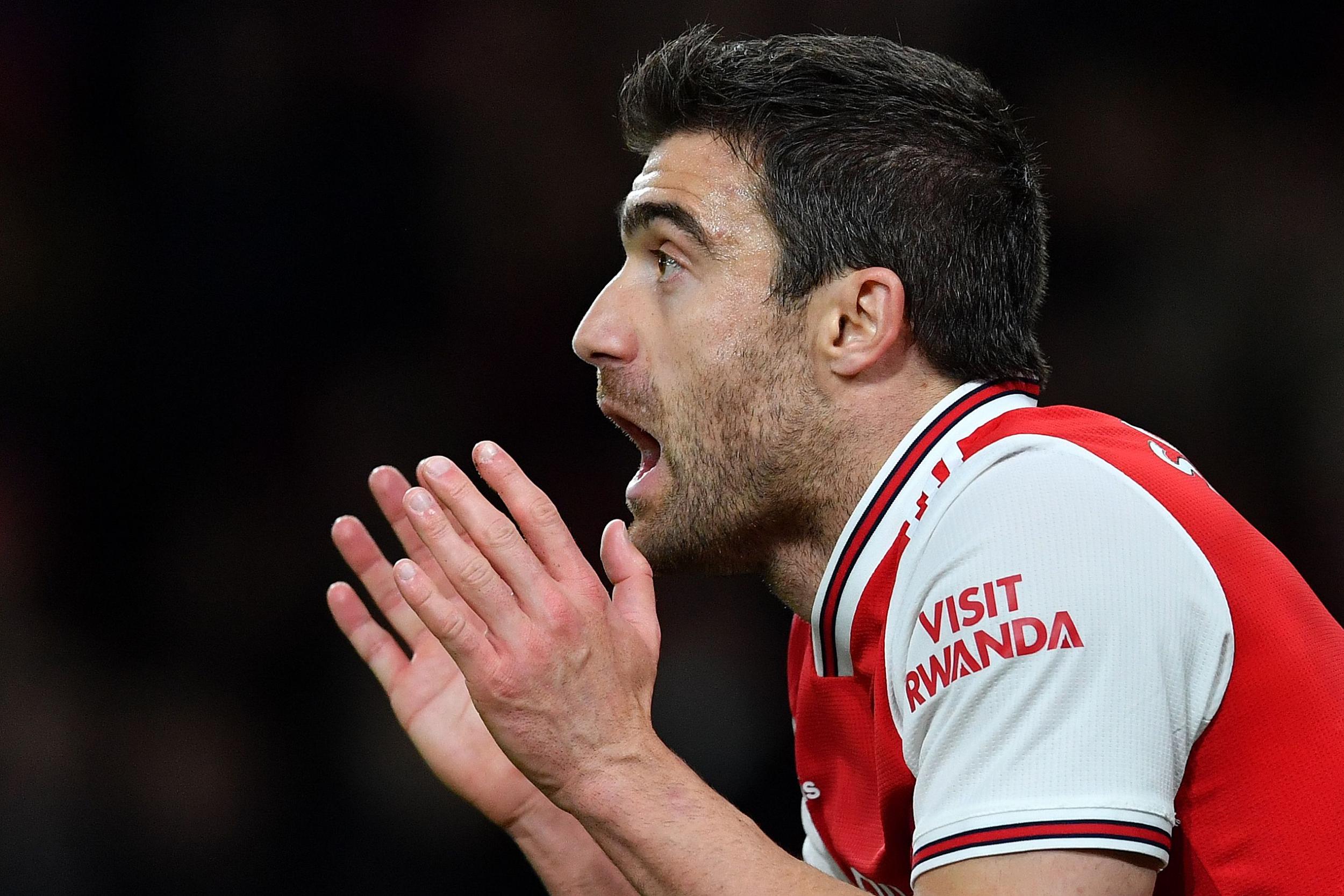 4/22

Sokratis Papastathopoulos – 6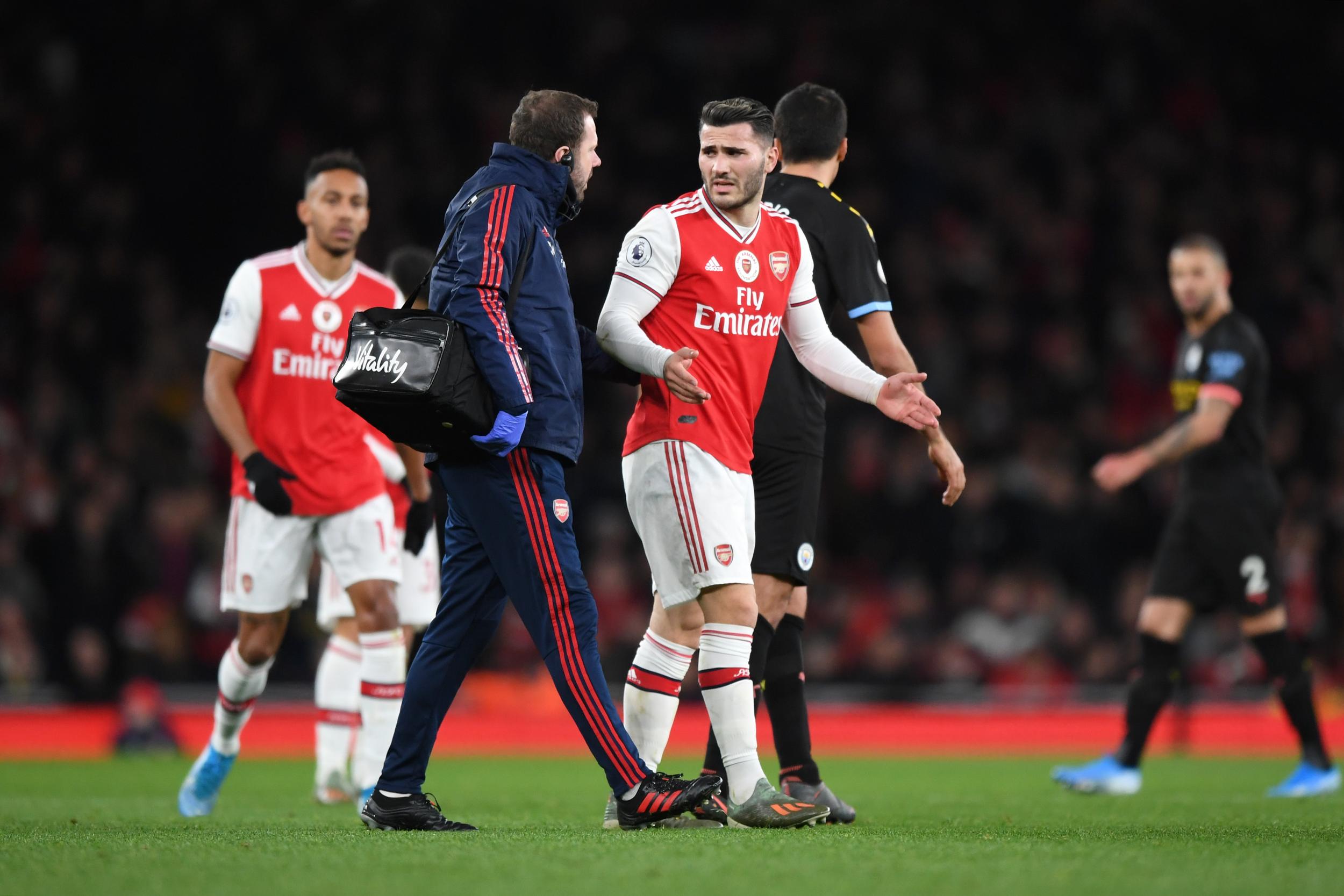 5/22

Sead Kolasinac – 5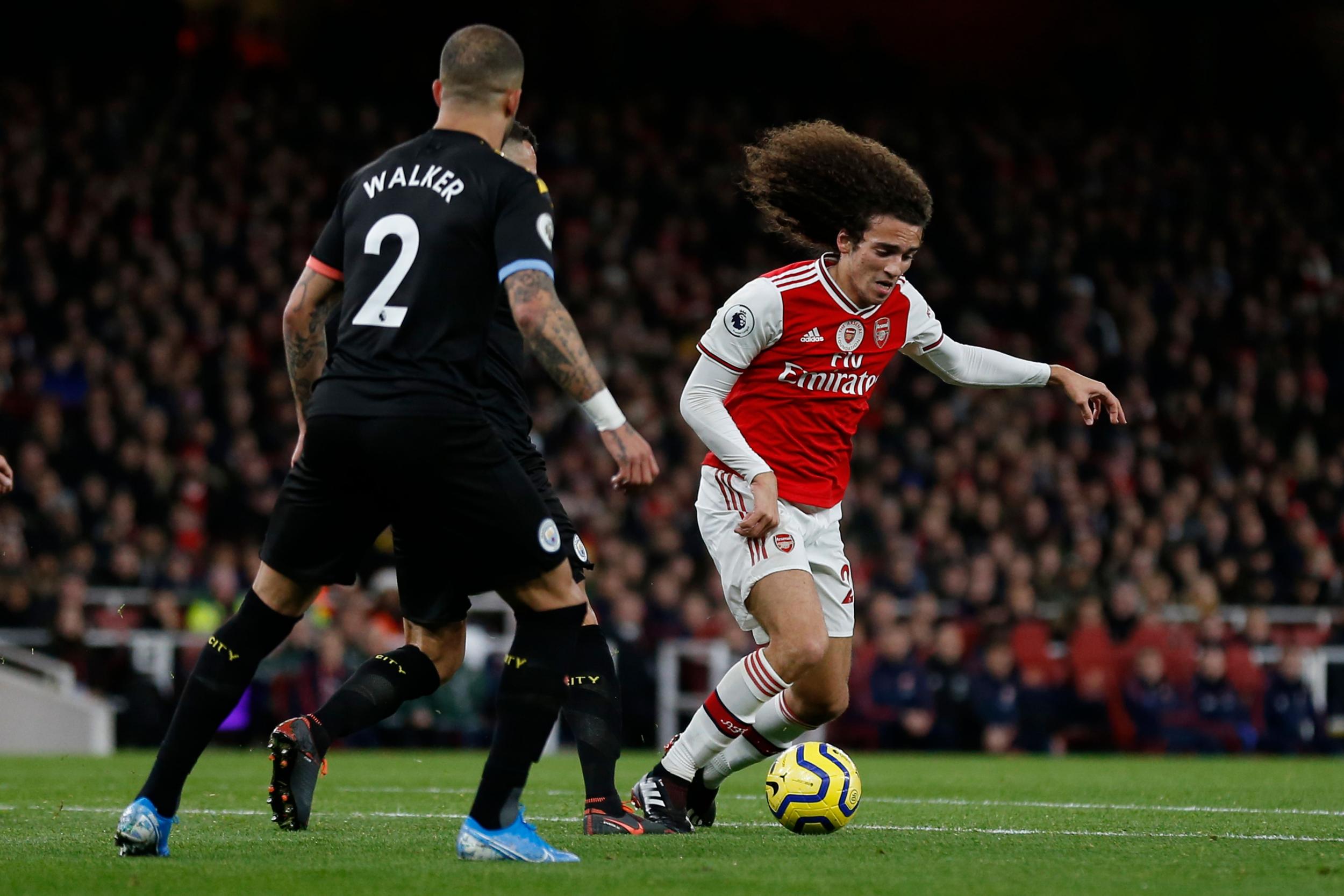 6/22

Matteo Guendouzi – 6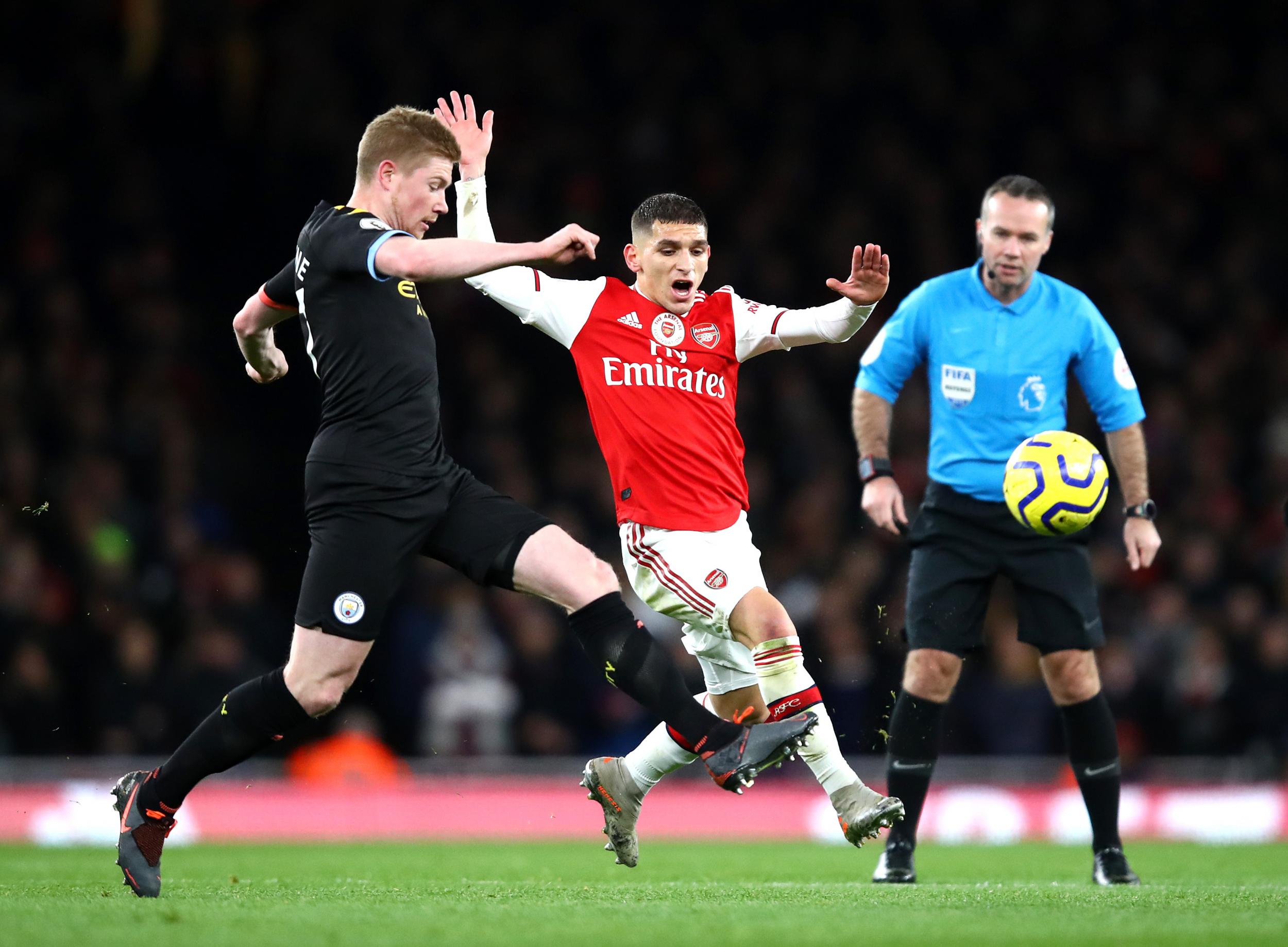 7/22

Lucas Torreira – 6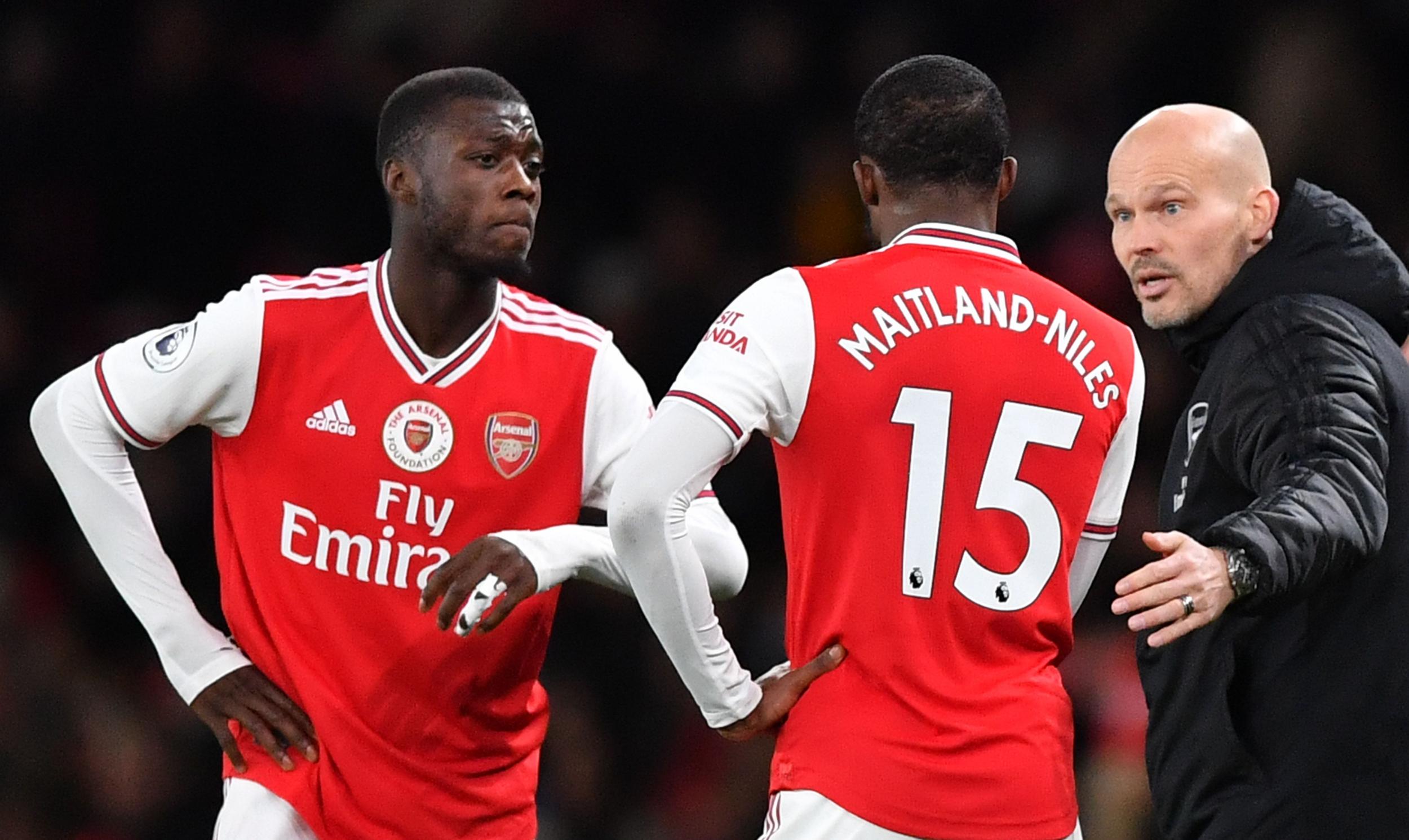 8/22

Nicolas Pepe – 6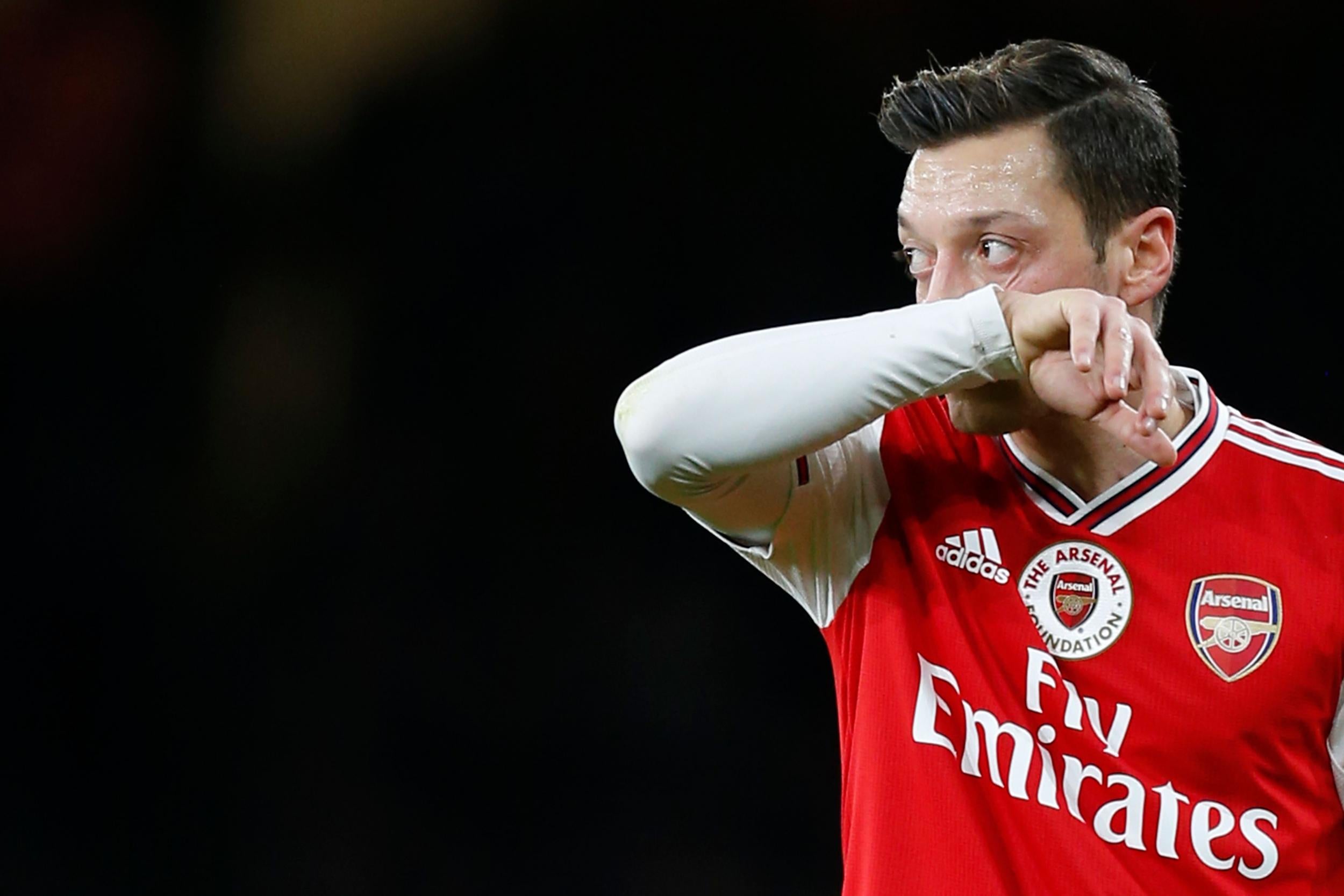 9/22

Mesut Ozil – 6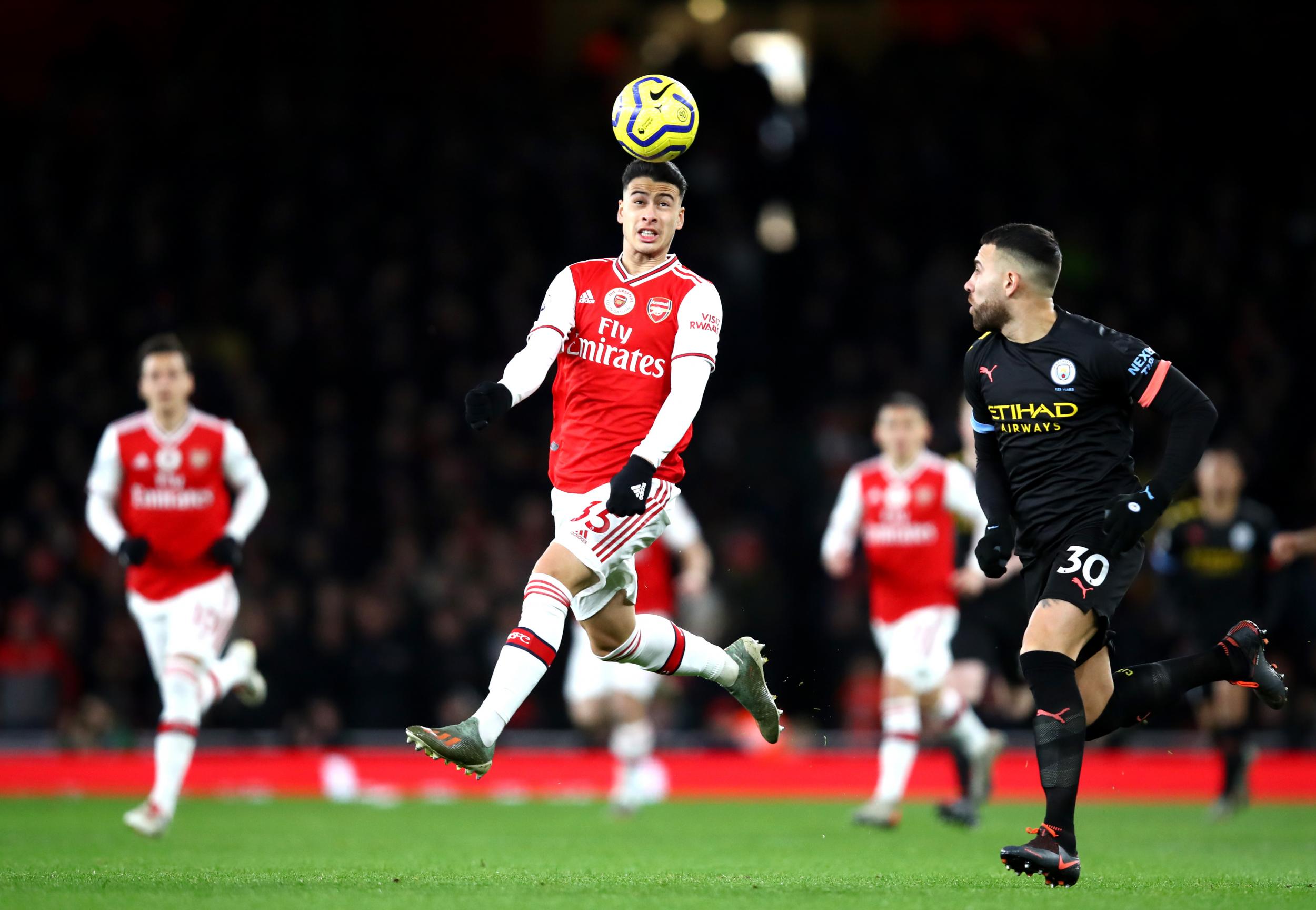 10/22

Gabriel Martinelli – 7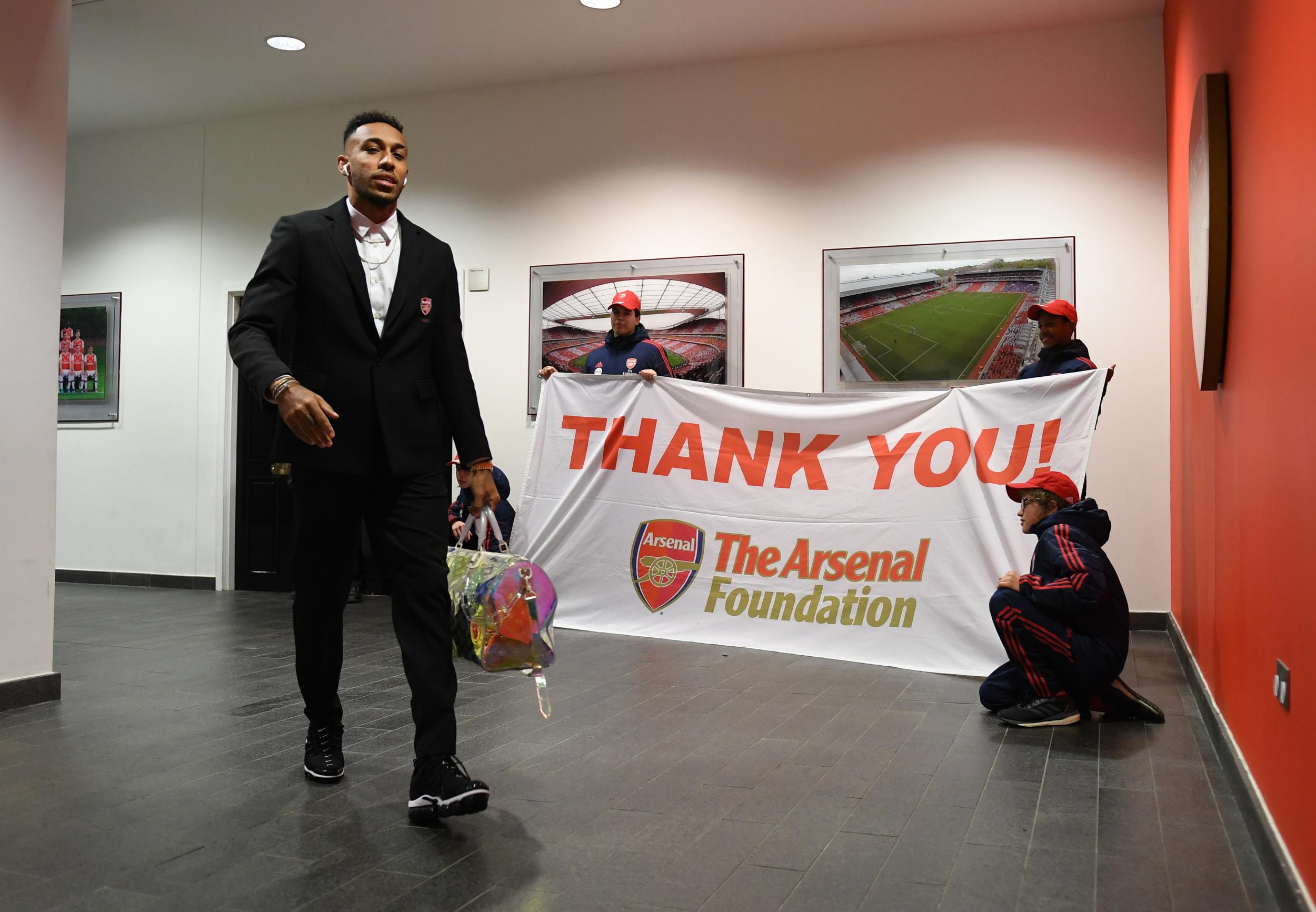 11/22

Pierre-Emerick Aubameyang – 7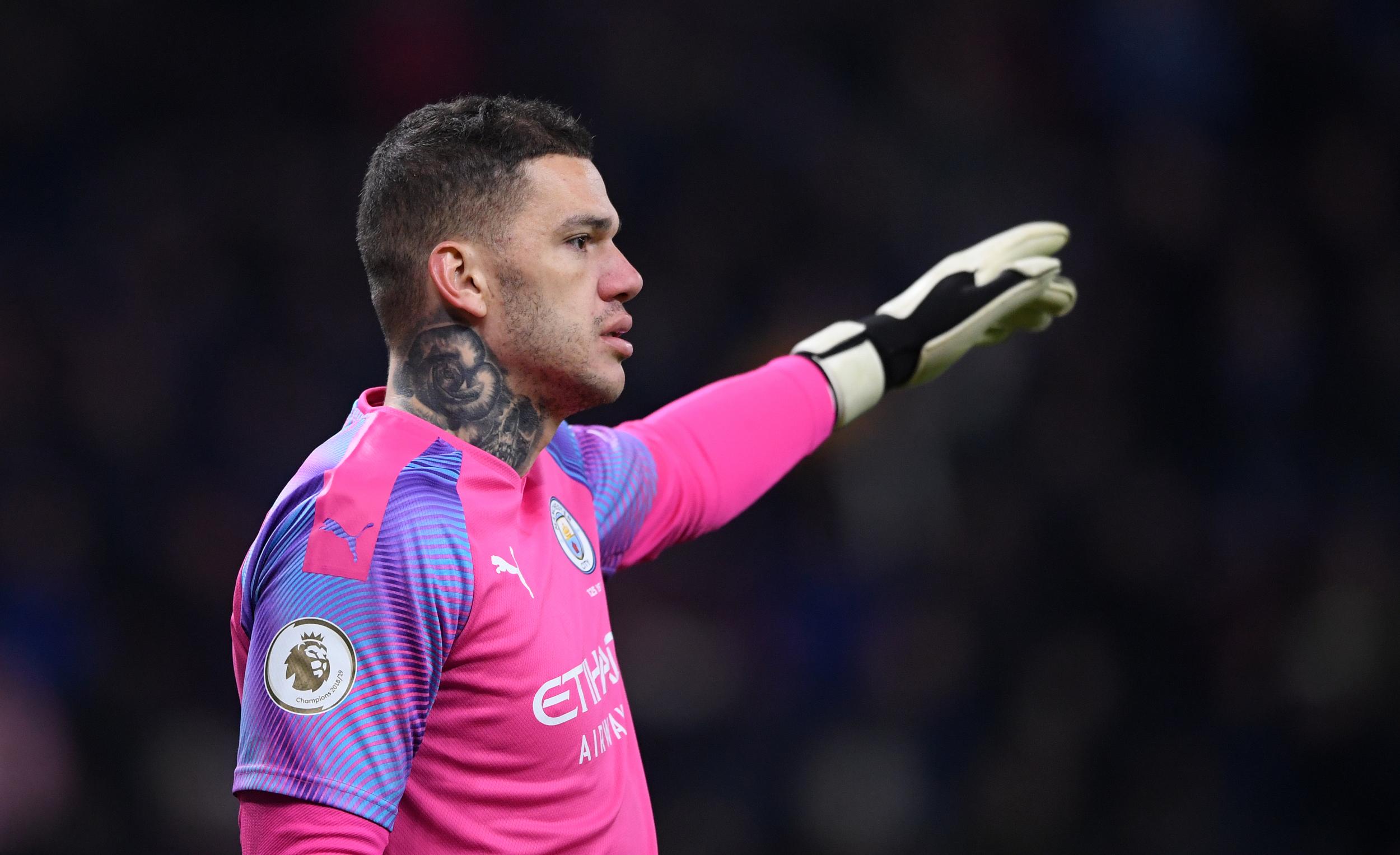 12/22

Ederson – 7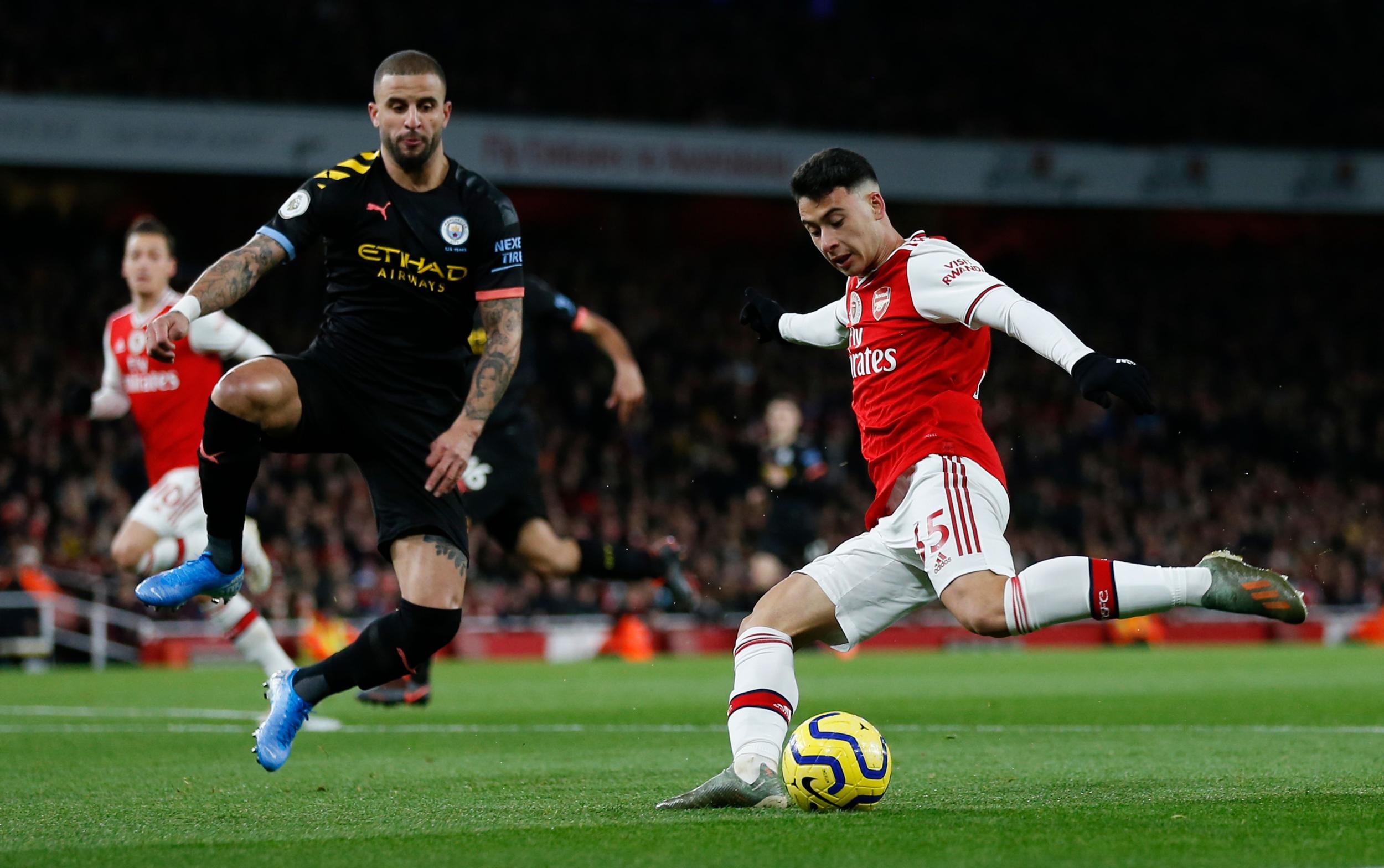 13/22

Kyle Walker – 6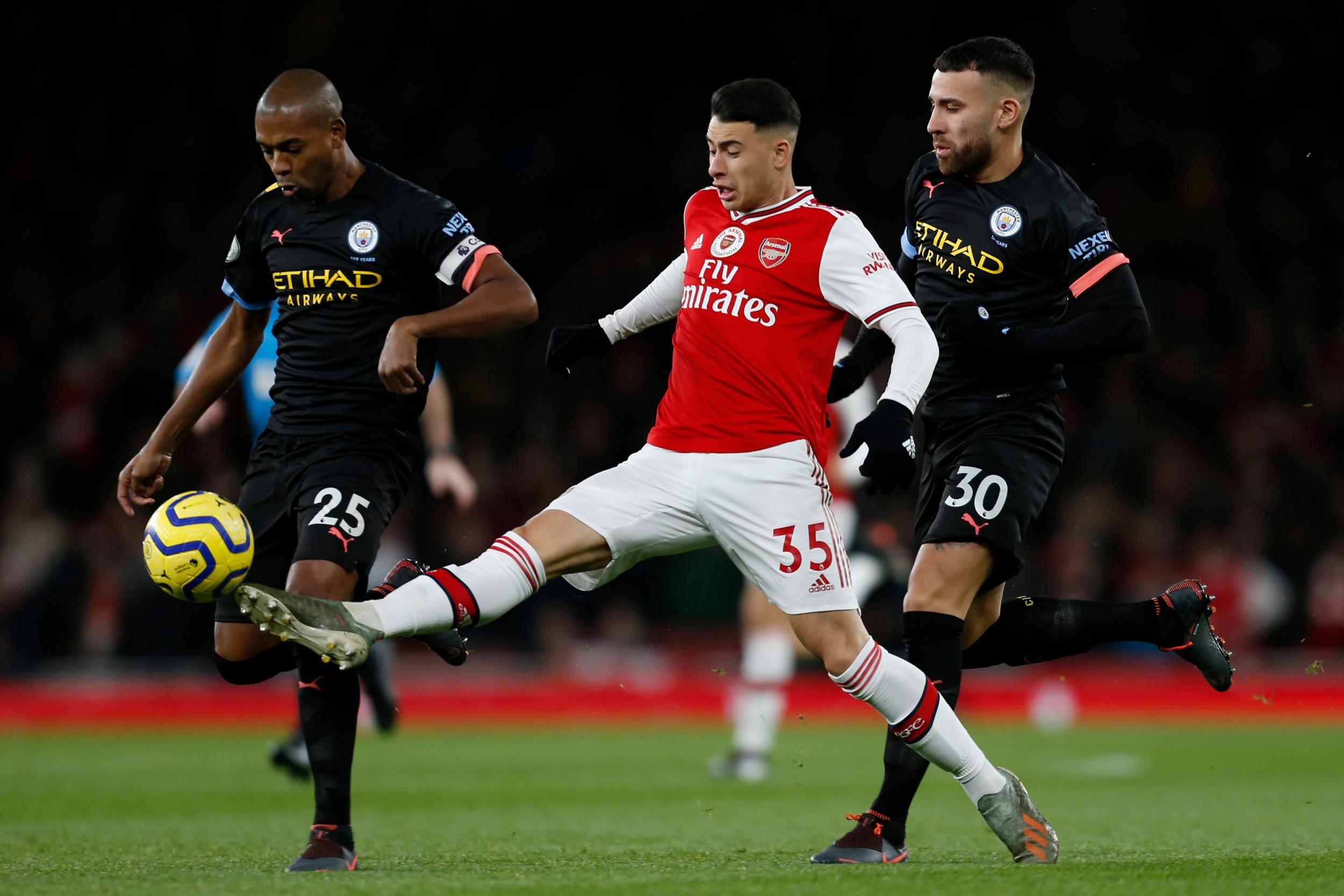 14/22

Nicolas Otamendi – 7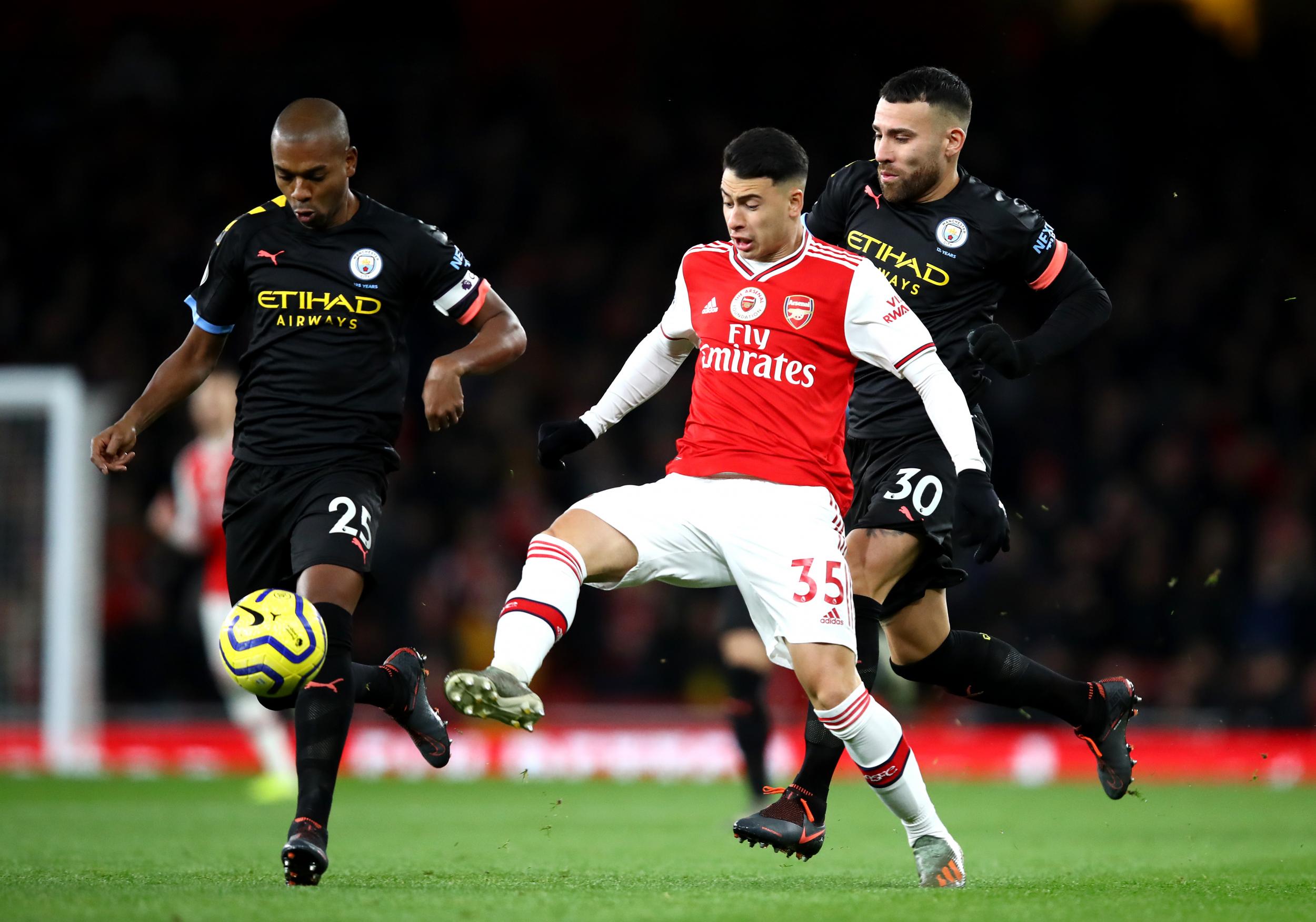 15/22

Fernandinho – 7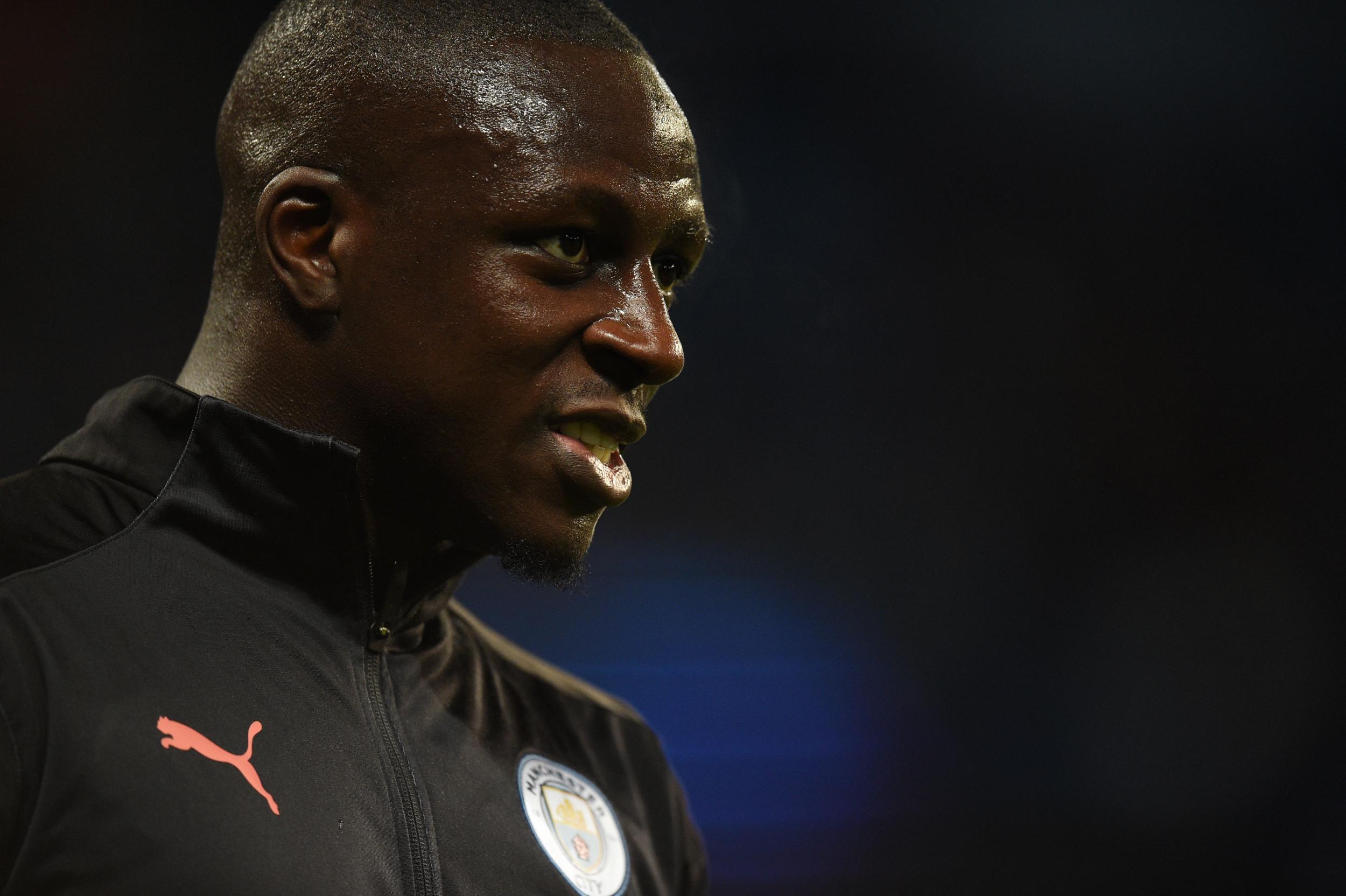 16/22

Benjamin Mendy – 5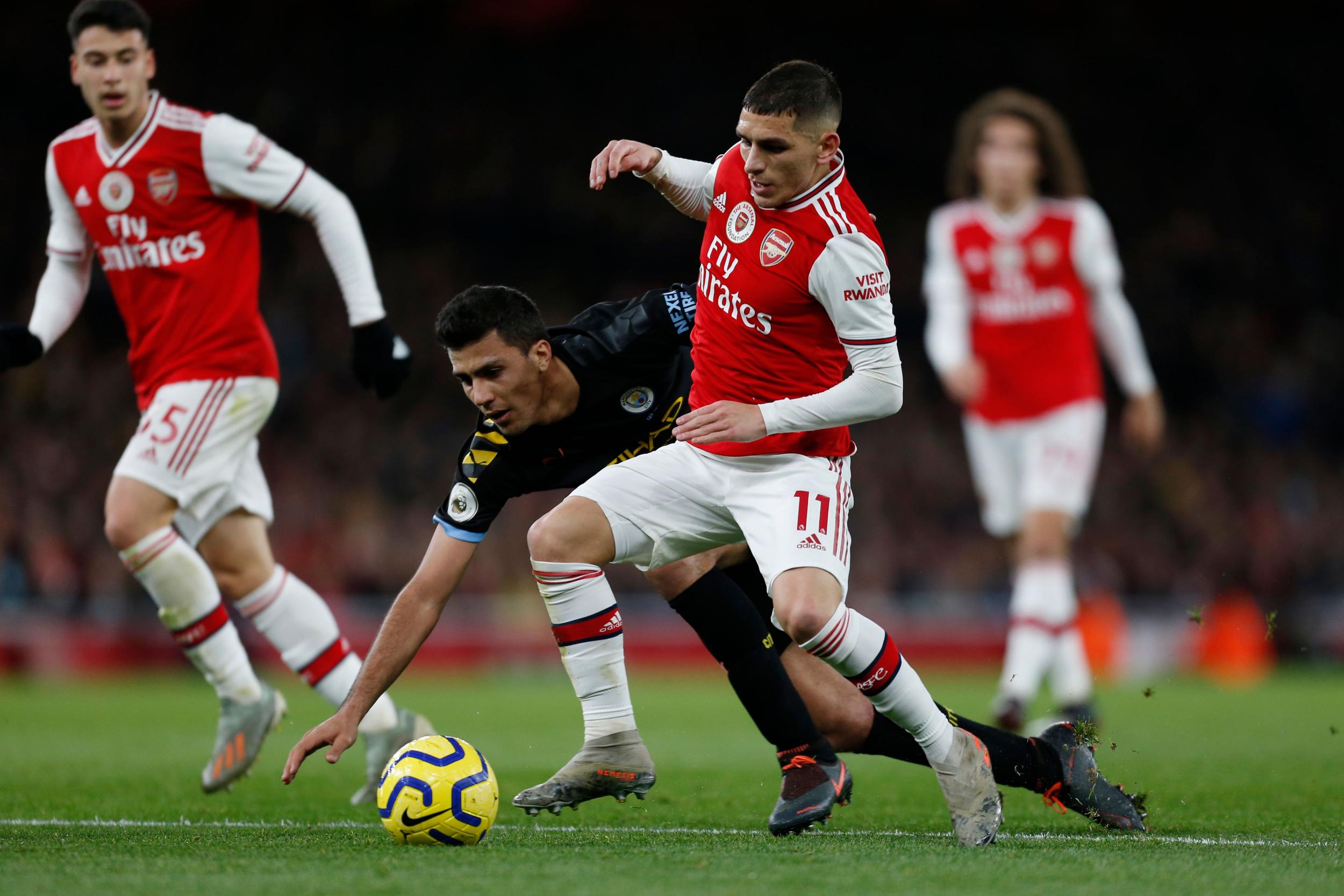 17/22

Rodri – 7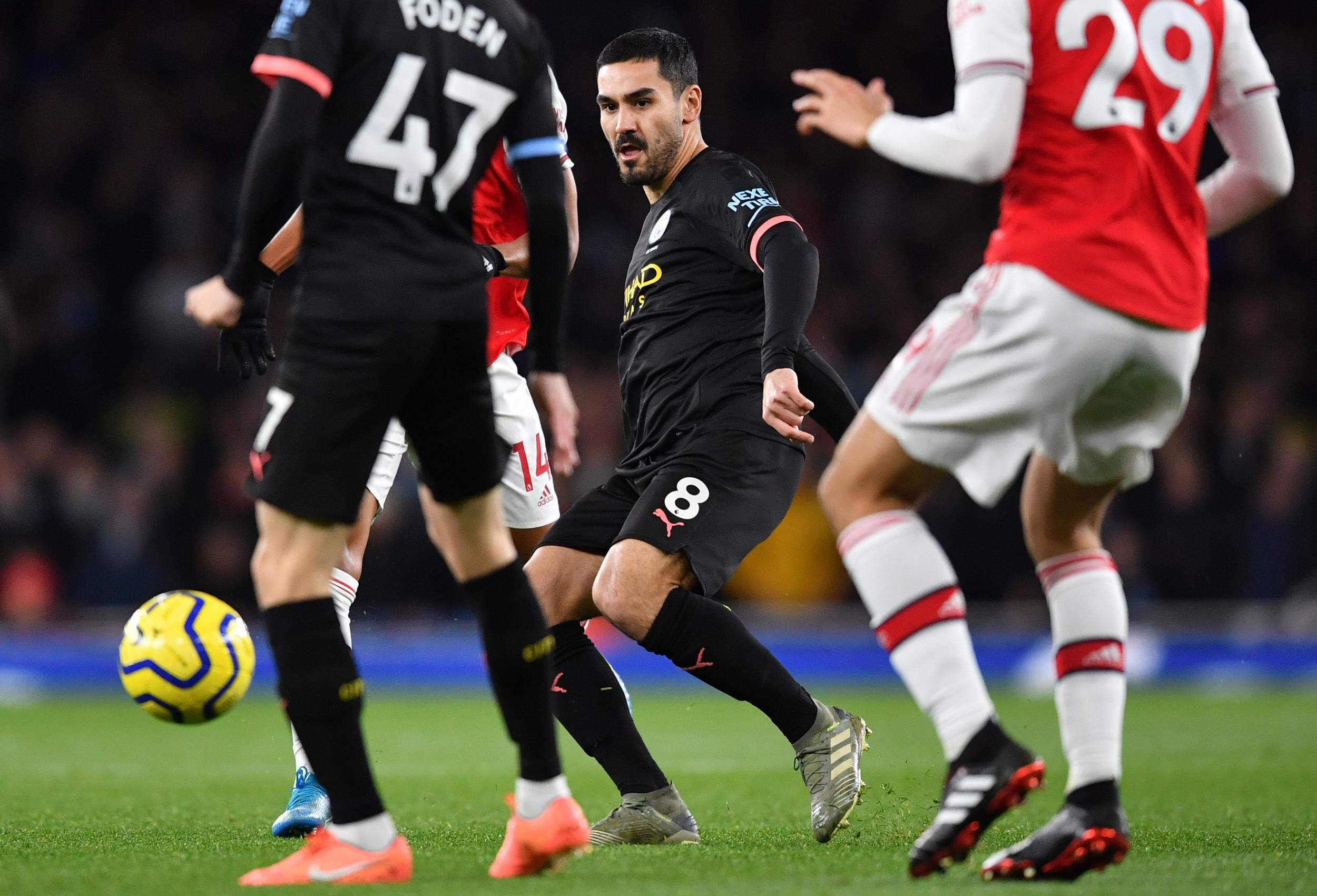 18/22

Ilkay Gundogan – 7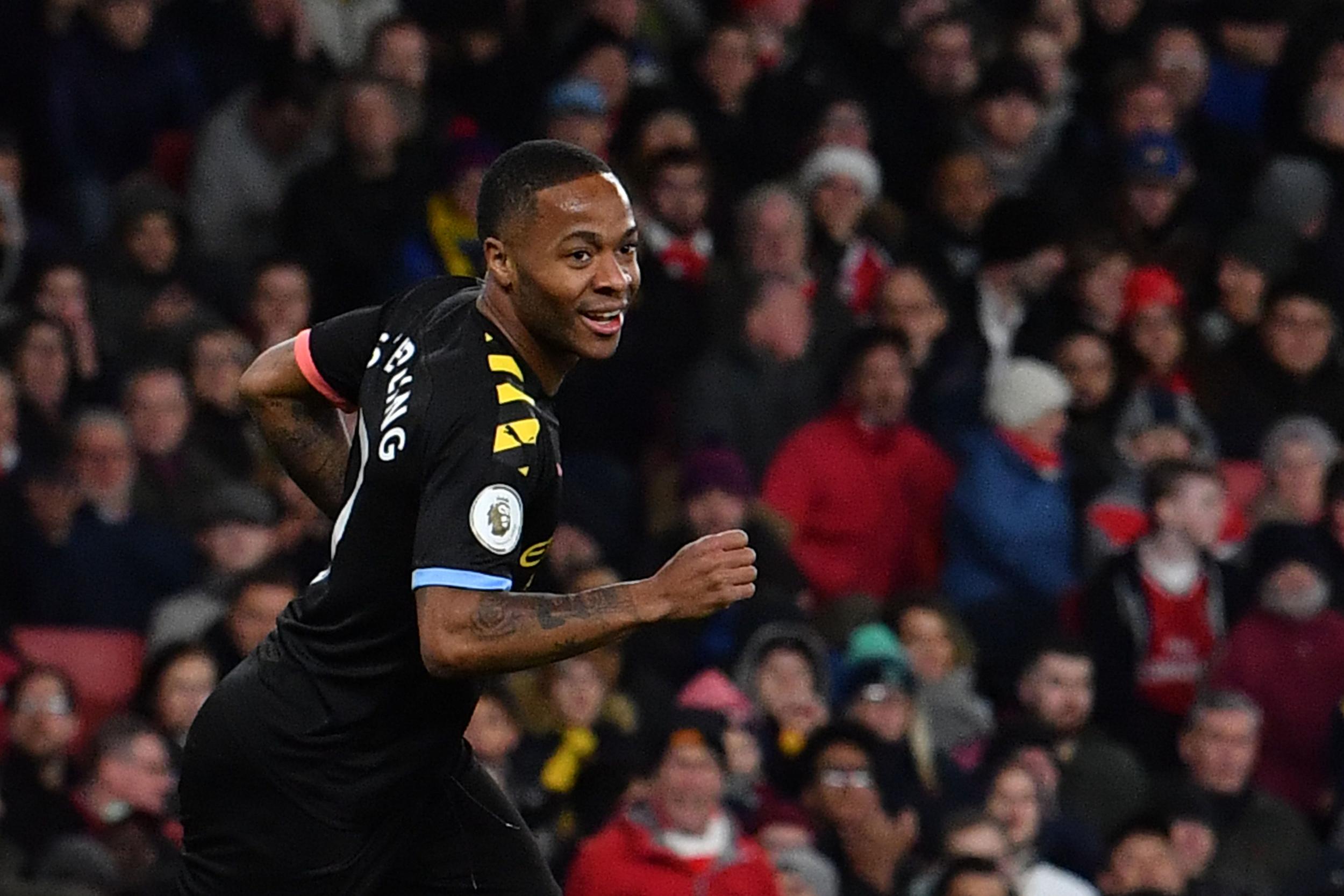 19/22

Raheem Sterling – 7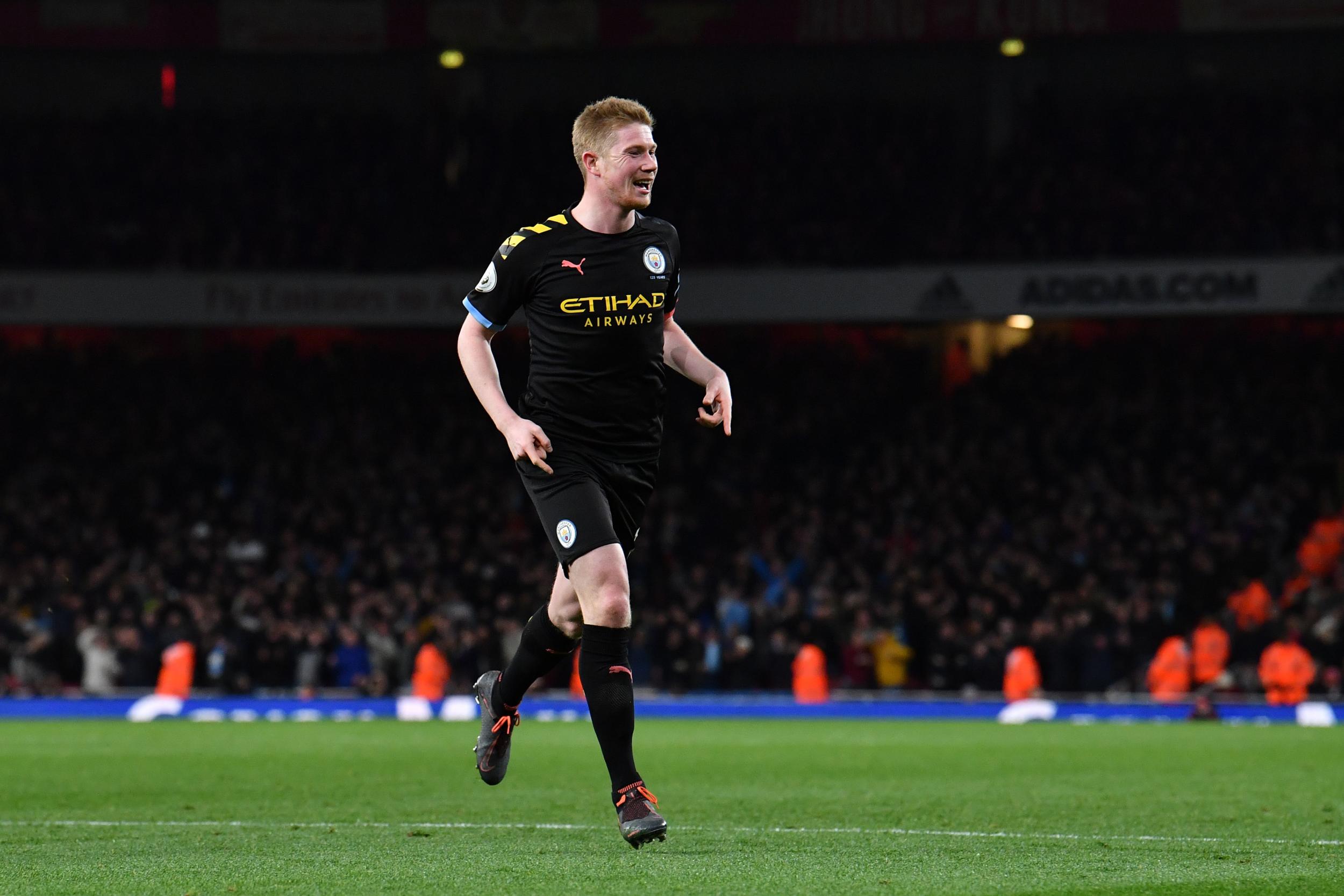 20/22

Kevin De Bruyne – 9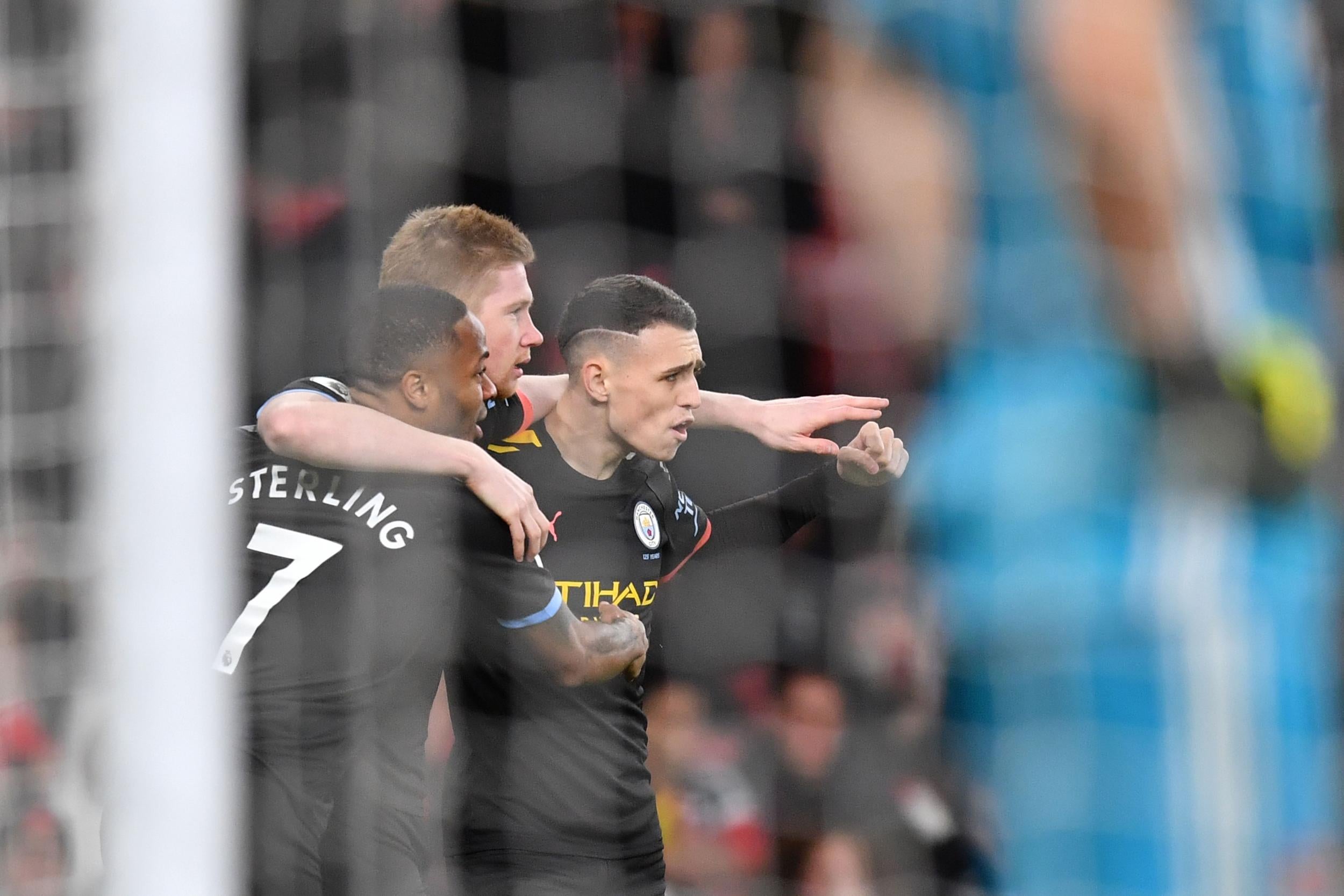 21/22

Phil Foden – 7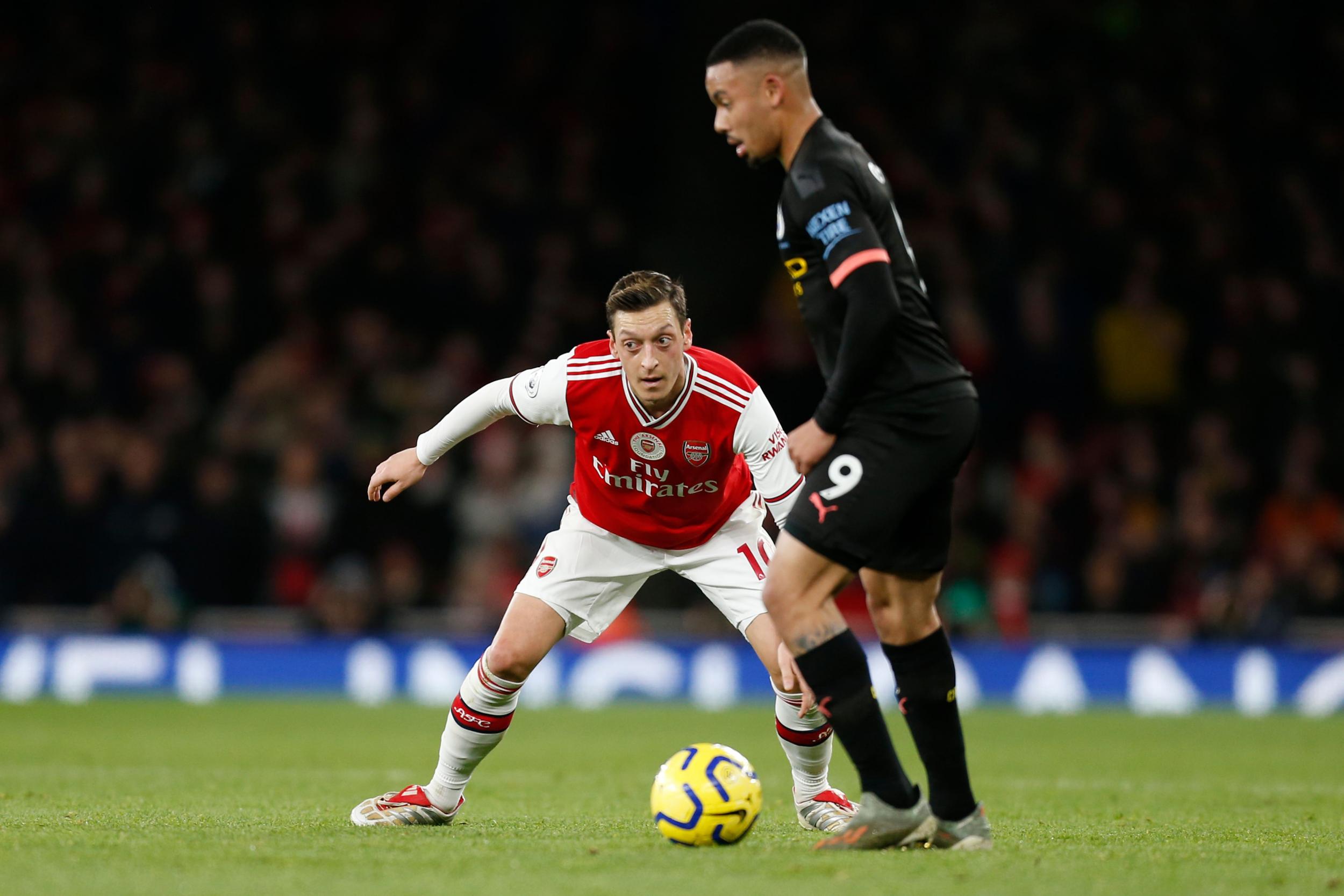 22/22

Gabriel Jesus – 7

You could, however, say the game ceased as a contest as early as the second minute. That was when City went ahead. That was when the pattern of the game perfectly fell for them. That was when De Bruyne first illuminated it.

Jesus had played a fine ball from the left, but it did bounce up a little awkwardly, only for the Belgian to catch it perfectly first-time and send it soaring into the roof of the net. It was like a golf swings where the contact is barely felt, such was the purity of the execution.

What was so wonderful about it was its instinctive nature, but what was so bad for Arsenal was how they seemed to succumb to their worst instincts. They literally let City walk – or at least run quite loosely – right through them. It was all the worse since the first moment of the game had seen a Gabriel Martinelli run hint at that fragility in Pep Guardiola's defence. It just didn't matter. Not against this Arsenal.

Freddie Ljungberg may well be a great coach, and may well prove to be a brilliant manager, but his side currently look like one who really do need one of those high-intensity rigorous disciplinarians to impose some kind of order.

There's just no order in this team.

Then again, they couldn't even really manage the modern fundamental of playing it out from the back, such was the manner they kept gifting it to City. De Bruyne particularly used this to just enjoy himself, and exhibit his full range of technique.

That is what was so marked about a performance that was actually the first to see him score twice in a single Premier League match.

The first goal was of course the pick of it.

Not far behind, however, was the touch he used to cushion the ball into his path for Jesus' goal. There was then the guided curl on his own second goal.

Perhaps the most stirring moment of the match was when the ball just sat up for De Bruyne outside the box, and everyone in the stadium of course knew what was about to happen seconds before it did. So visibly sizing the loose ball up, De Bruyne wrapped his foot around it first time and curled it towards the top corner.

The only impediment to such perfection was a supreme save, as Bernd Leno touched just touched it onto the post.

The goalkeeper was one of the few Arsenal players to acquit themselves respectably, but it almost feels pointless to blame individuals or indeed the manager right now. There is a dysfunction at this club that goes deep, and requires real rigour to fix.

That naturally meant Arsenal were the perfect opposition for City to fix some of their own problems. They were barely a challenge. This was barely a match.

At the same time, there's barely anyone to compete with De Bruyne. He produced quite the picture, time and again.

Source: Read Full Article