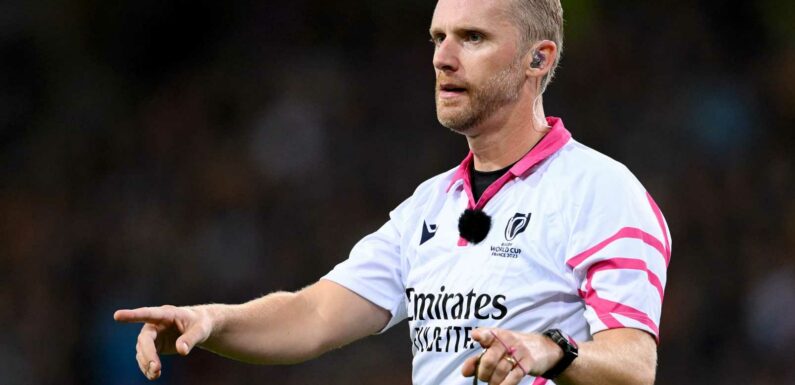 Wayne Barnes has retired from officiating

Sign up to our free sport newsletter for all the latest news on everything from cycling to boxing
Sign up to our free sport email for all the latest news
Thanks for signing up to the
Sport email
Referee Wayne Barnes has said that "vile" abuse in the days after the Rugby World Cup final "crossed the line", urging authorities to punish those responsible.
Barnes has announced his retirement from officiating after a record-setting career that saw the Englishman take charge of more than 100 Test matches.
His final professional game with the whistle was last month's final in Paris, when Barnes dismissed New Zealand captain Sam Cane during the All Blacks' 12-11 defeat to South Africa.
In his retirement statement, Barnes suggested that the level of abuse that officials were now subjected to was unacceptable, while his wife, Polly, has said that her husband received death threats after the final.
The 44-year-old, a qualified barrister, has now outlined the nature of abuse received, including threats to his family, while stressing that the situation is only getting worse.
Wayne Barnes sent off New Zealand captain Sam Cane during the World Cup final
"When people make threats against your wife and kids, they should be held to account and punished," Barnes told the BBC.
"Threats of sexual violence, threats of saying we know where you live. It crosses that line,.
"Social media is getting worse and it's the sad thing about the sport at the moment. It has not been a one-off.
"I'm on social media for numerous reasons. One is to promote the charitable work I do and to also promote officiating and to explain what a difficult job it is and to humanise it.
"I make that choice, and with that choice comes the ability for people to send messages of hate and violence."
World Rugby announced a partnership with Signify Group ahead of the tournament to crack down on social media abuse of players and officials.
However a number of individuals still had to deal with threats sent over the internet, including England flanker Tom Curry.
Curry was the target of abuse after making an allegation that South Africa hooker Bongi Mbonambi had directed a racial slur towards him.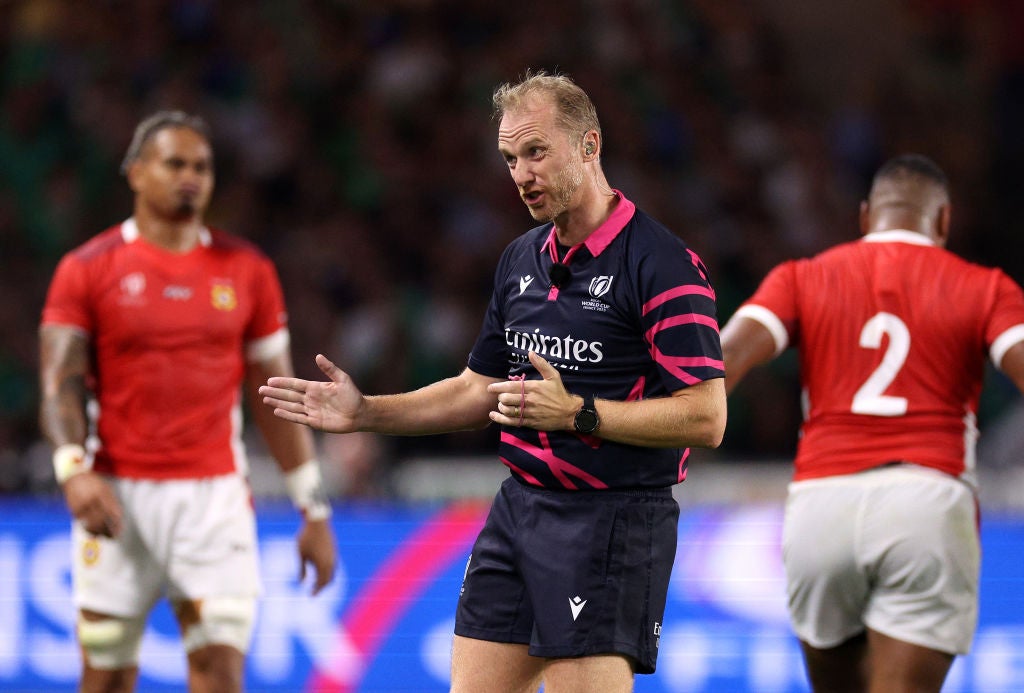 Wayne Barnes took charge of 111 international matches
New Zealand referee Ben O'Keeffe was also the target of criticism after overseeing France's quarter-final exit against the Springboks.
Barnes wonders if those directing abuse should be allowed to be involved in the sport at all.
"If you're a fan at your local rugby club and you're sending vile messages to people's families and making threats, why should you be able to be involved in the rugby family?" he asked.
"The bit I've always struggled with and will continue to struggle with is when that abuse comes to my family.
"I want prosecuting agencies to consider ways of doing that, I want legislation of what social media sites can do to prevent it and I also want governing bodies to consider what they can do."
Source: Read Full Article