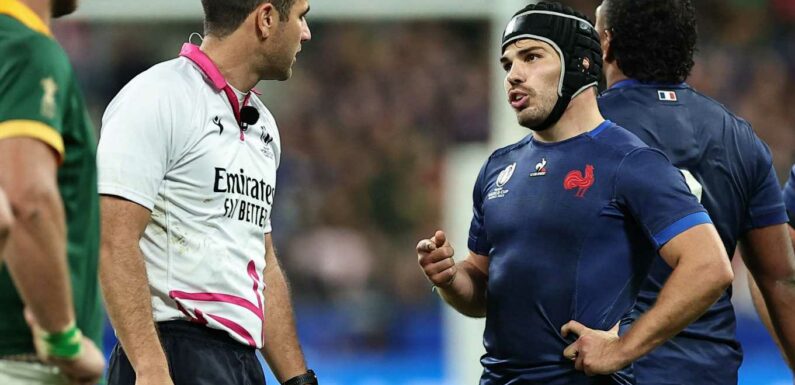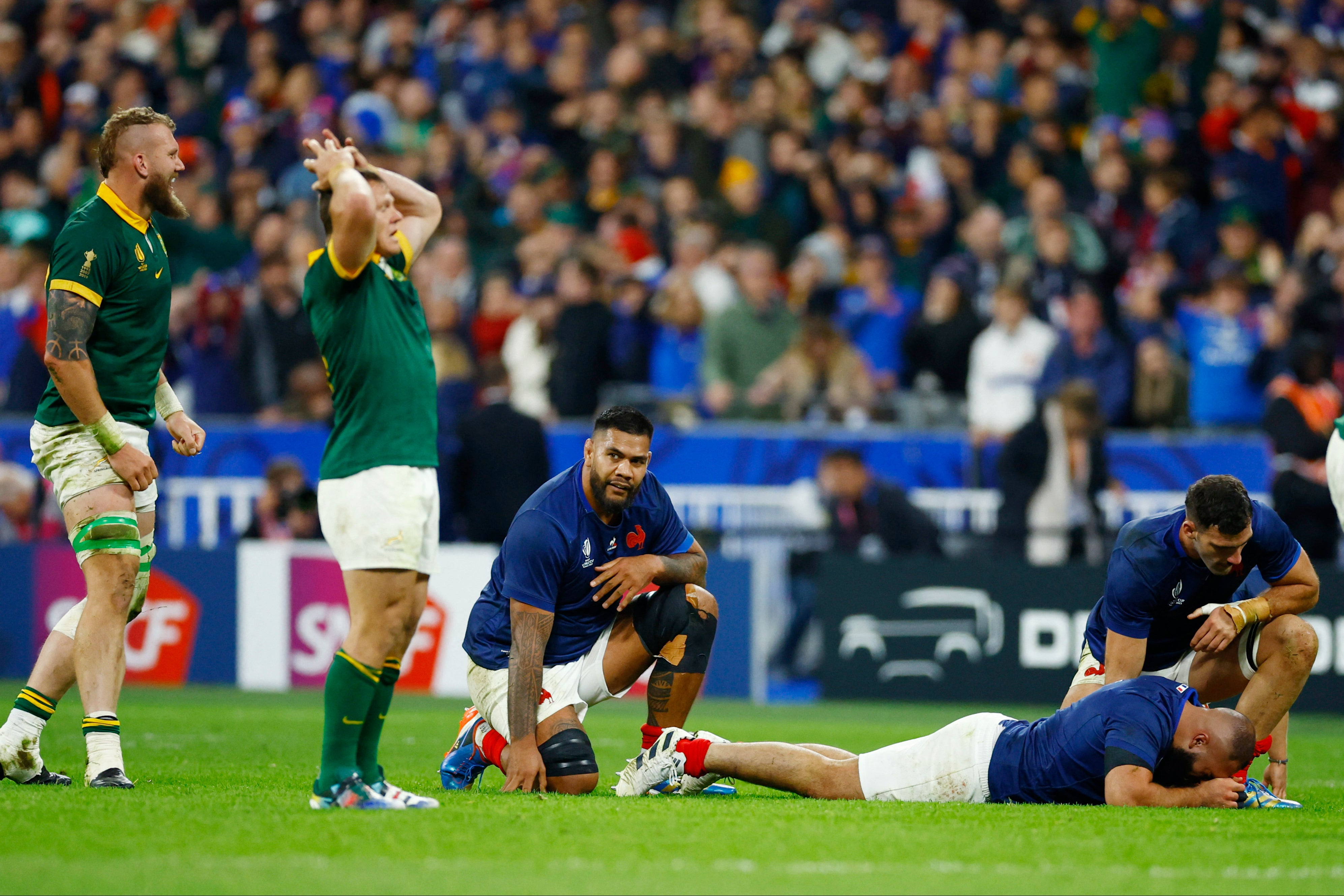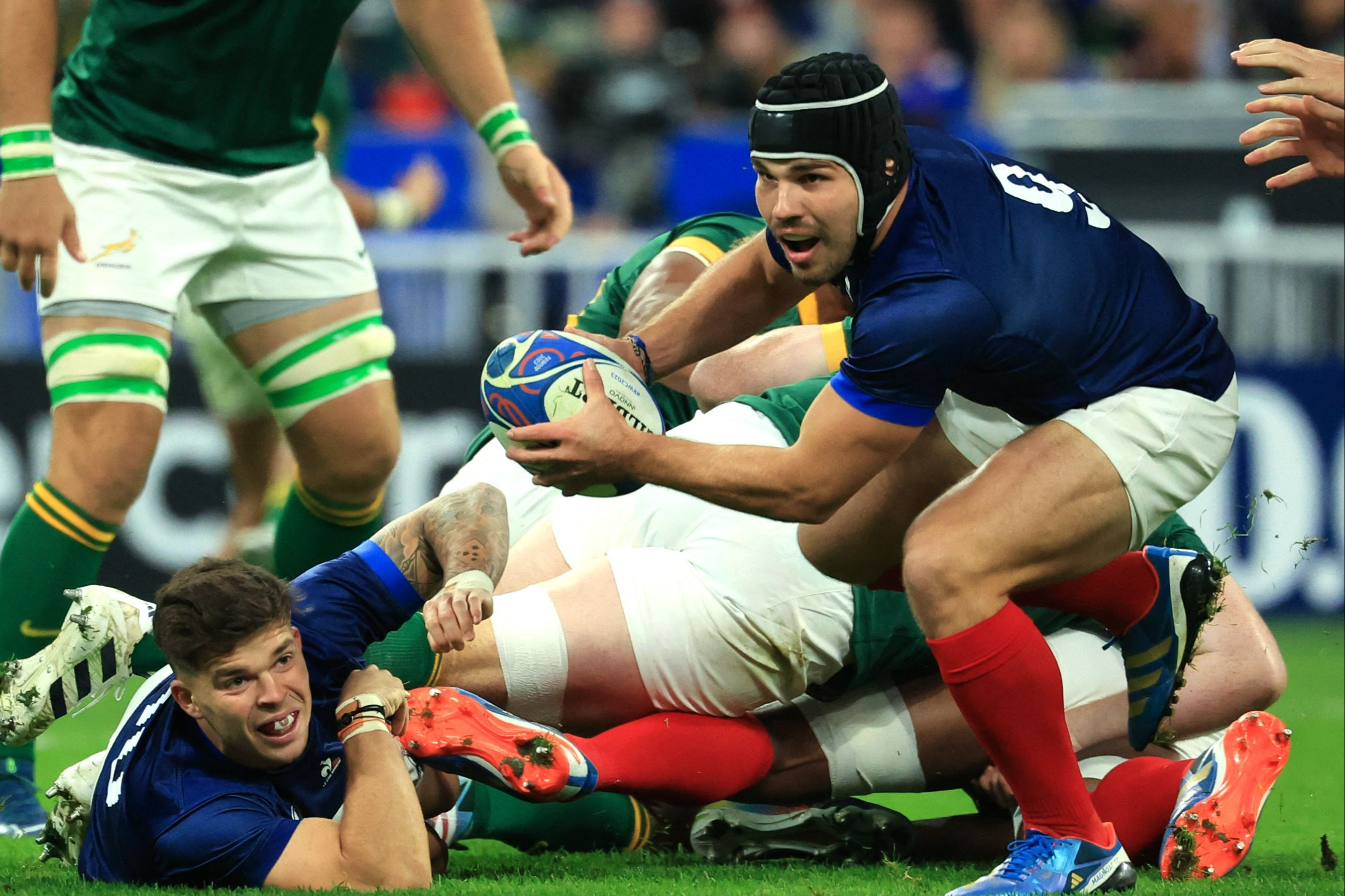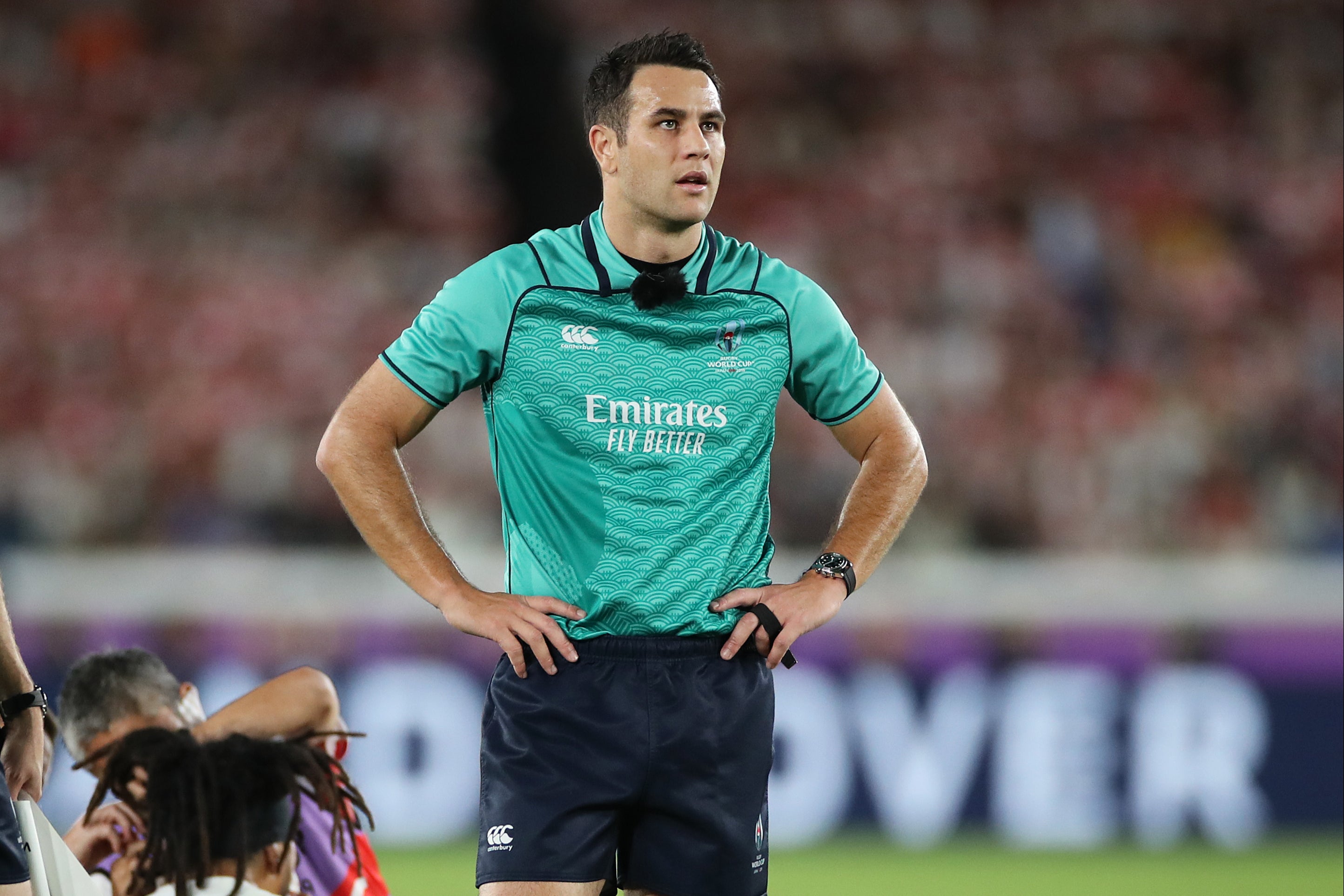 Although Dupont didn't specify his gripes, there were a number of marginal calls throughout the game, almost right from the off as Eben Etzebeth's early one-handed interception attempt was deemed to have been knocked backwards. It was a tight call and would have been a penalty, sin-binning and possibly even a penalty try had the ball been deemed to have gone forward off the Springbok lock's hand.
Etzebeth was later sin-binned for making contact with Uini Atonio's head in a tackle but after bunker review, it was decided that a yellow card was sufficient and it wasn't upgraded to red.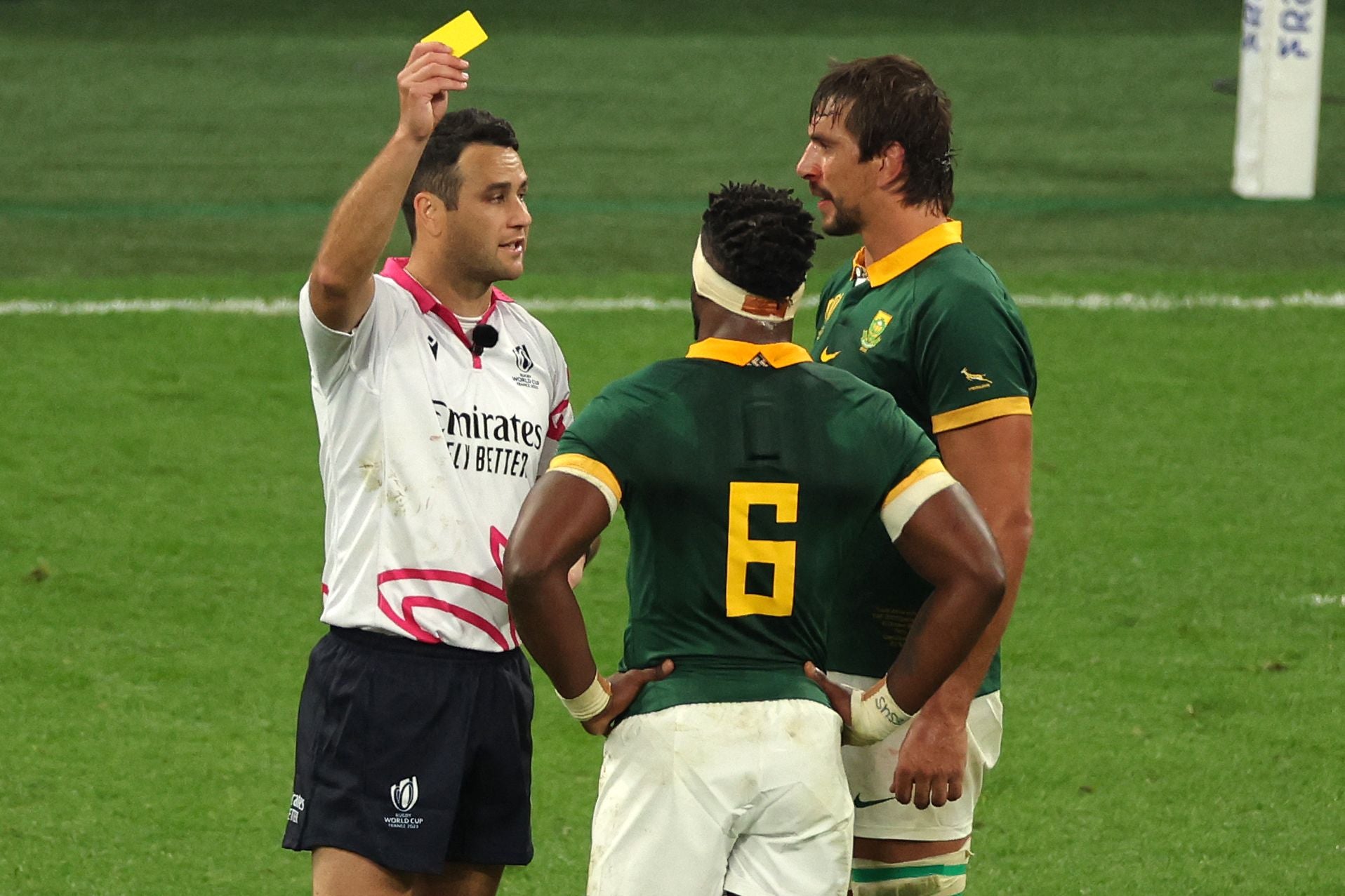 Etzebeth was yellow-carded for a high hit on Uini Atonio
The forearm of Damian de Allende appeared to make contact with the head of Dupont during a powerful carry at one stage, with no foul called, while Kwagga Smith forced a crucial turnover at the breakdown when his hand was on the ground but no penalty was awarded. It is illegal not to support your own bodyweight when playing the ball in a ruck.
After such an incredible quarter-final, it was a shame to be talking about the referee and while head coach Fabien Galthie also hinted at his dissatisfaction at O'Keeffe's performance, he was keen to give South Africa their due for a scintillating performance.
"I understand the players' frustration," said Galthie. "I ask them to be brave but at such times… I will accept it [the refereeing]. This doesn't take anything away from South Africa's performance.
"They showed their experience and they dominated us in the fight. I don't want to take that away from them. There's just frustration, a lot of emotions and it's hard to take.
"We've worked with the referees ahead of this tournament and during the World Cup and we will continue to do so."
South Africa captain Siya Kolisi also brushed off any potential controversy and instead focused on a remarkable game of rugby.
"All we can do is play rugby, we can't control the decisions the referee makes," said Kolisi. "We will have to look again but I felt he let the game flow well and his decisions were ok. I've never discredited a referee and I never will.
"Antoine got his own opinion but the game was an amazing game. It flowed, it was physical and there were lots of contests. The atmosphere was amazing and it was a perfect stage for everything."
Source: Read Full Article