Britain's Sam Bird leads the ABB FIA Formula E Championship heading into the FWD Sanya E-Prix – but with an incident-packed first five races, the 32-year-old admits there are some nagging thoughts of what might have been.
With five different winners from five different teams in the first five races of the season, the Driver's Championship sees the top four separated by just two points and drivers all the way down to reigning champion Jean-Eric Vergne in 11th are just one race win off Bird's 54 points.
Bird looked to have claimed a controversial victory last time out in Hong Kong after some last-lap contact between the Envision Virgin Racing driver and race leader Andre Lotterer saw the German's tyre burst which ended his race at the death.
We'll tell you what's true. You can form your own view.
From
15p
€0.18
$0.18
USD 0.27
a day, more exclusives, analysis and extras.
An apoplectic Lotterer called it a 'disgusting move' following the race and stewards also took a dim view, docking Bird five seconds which saw his victory stripped from the records – moving him down to sixth with a reduction of the points which came with it.
This was the third race penalty of Bird's season – two of which forced him to start from the back of the grid in Ad Diriyah and Mexico City. Bird has podiumed in both races he hasn't been penalised in, which saw the Brit in a reflective mood ahead of Saturday's race in Sanya.

Formula E – 2018/19 season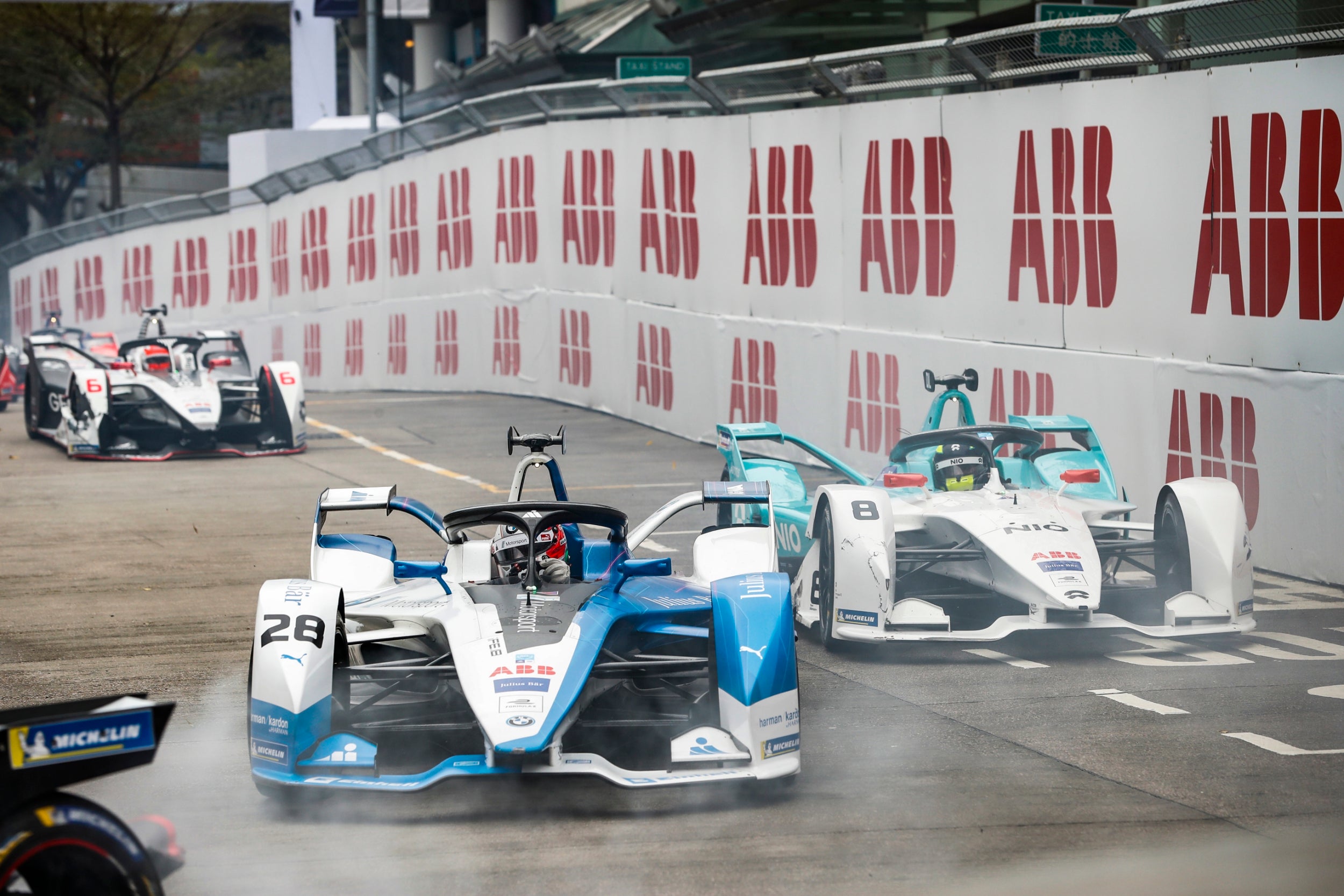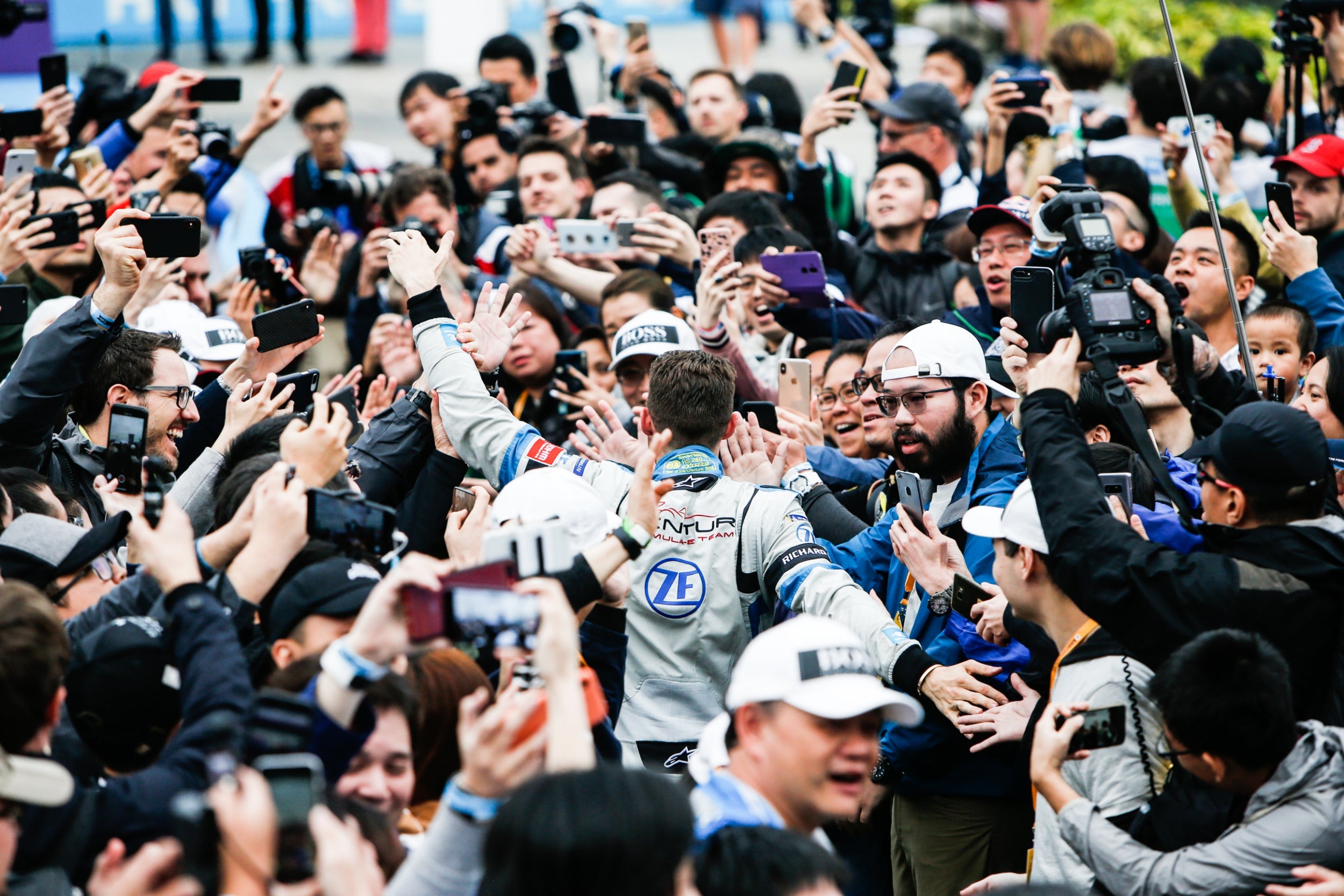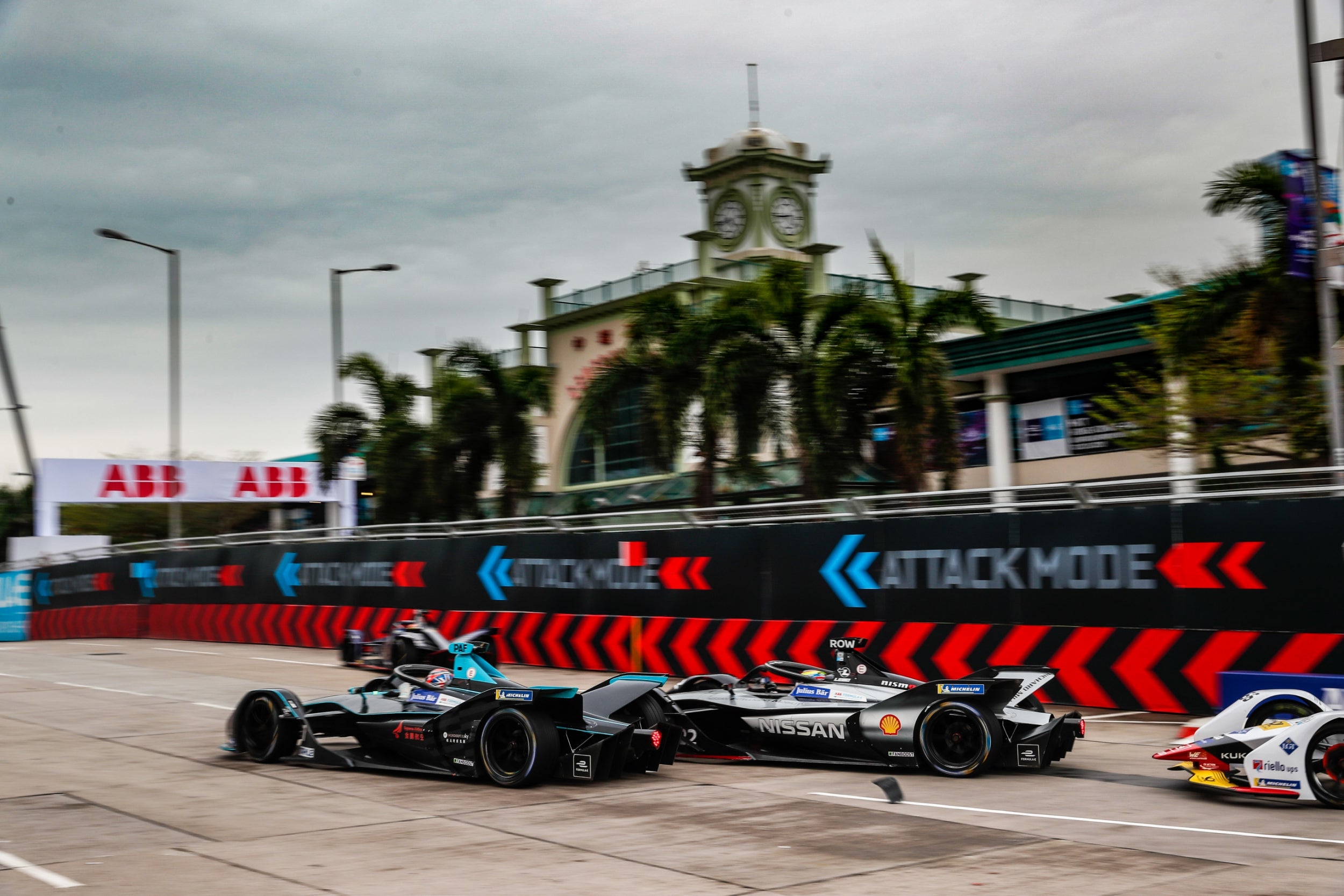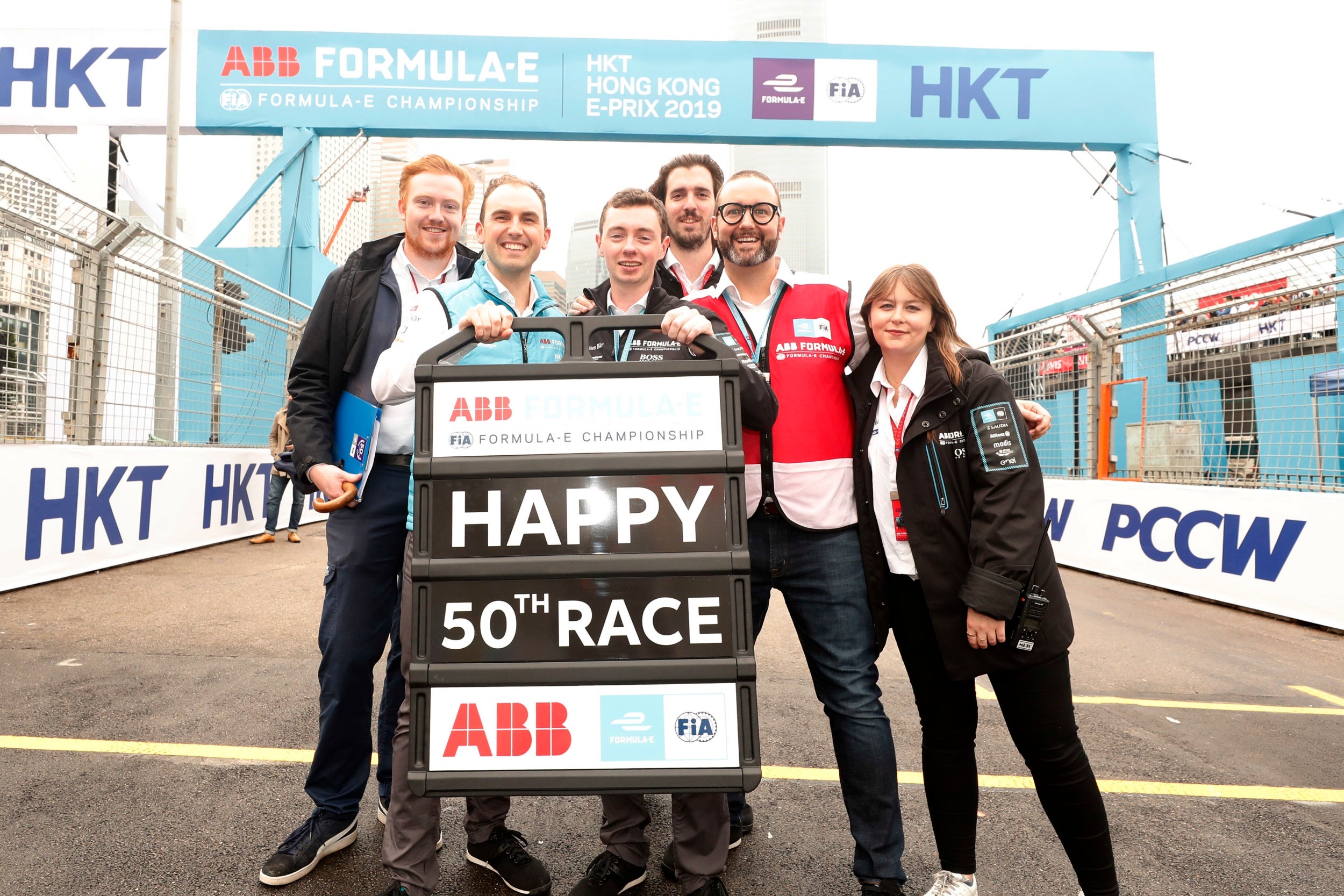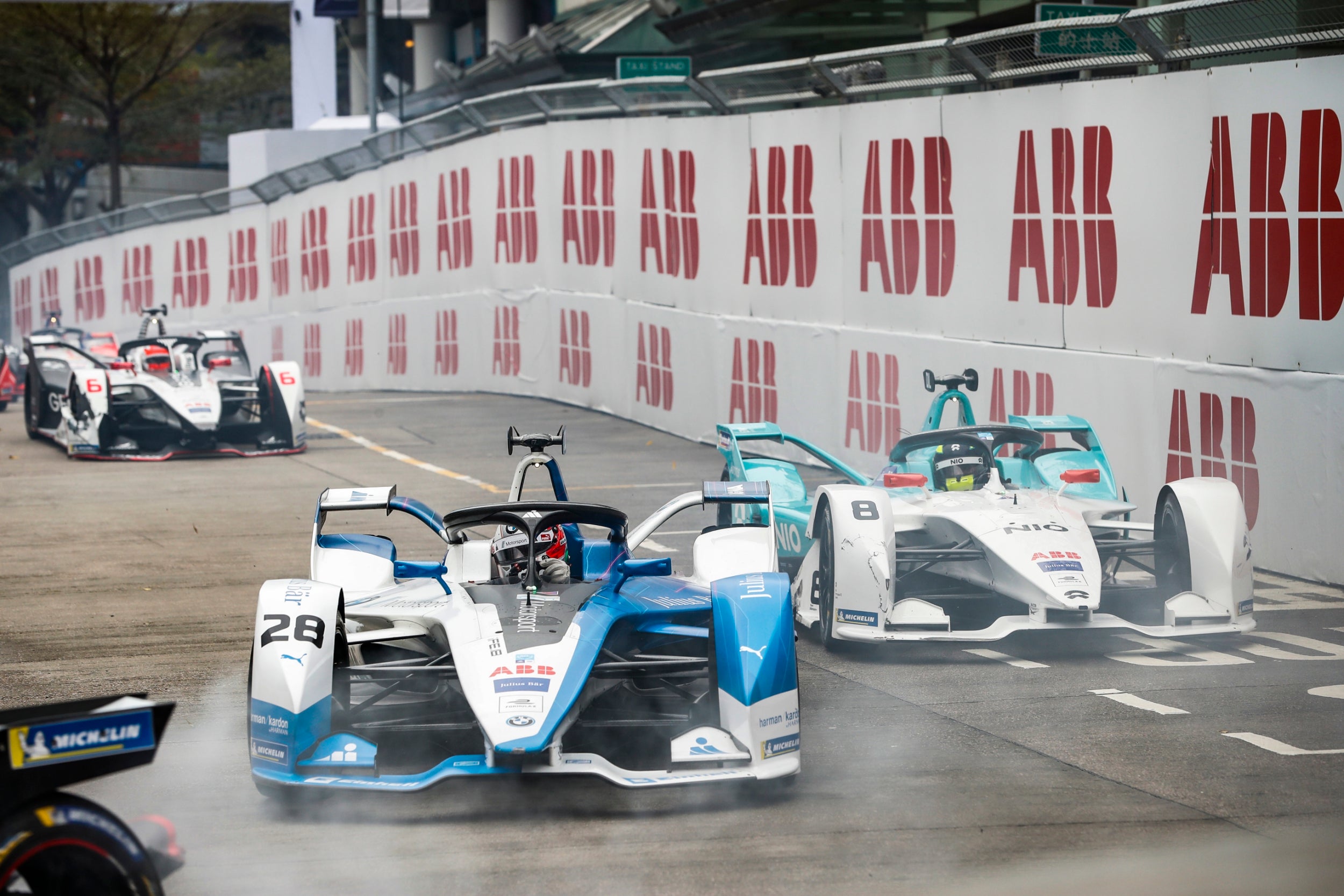 1/19

Hong Kong E-Prix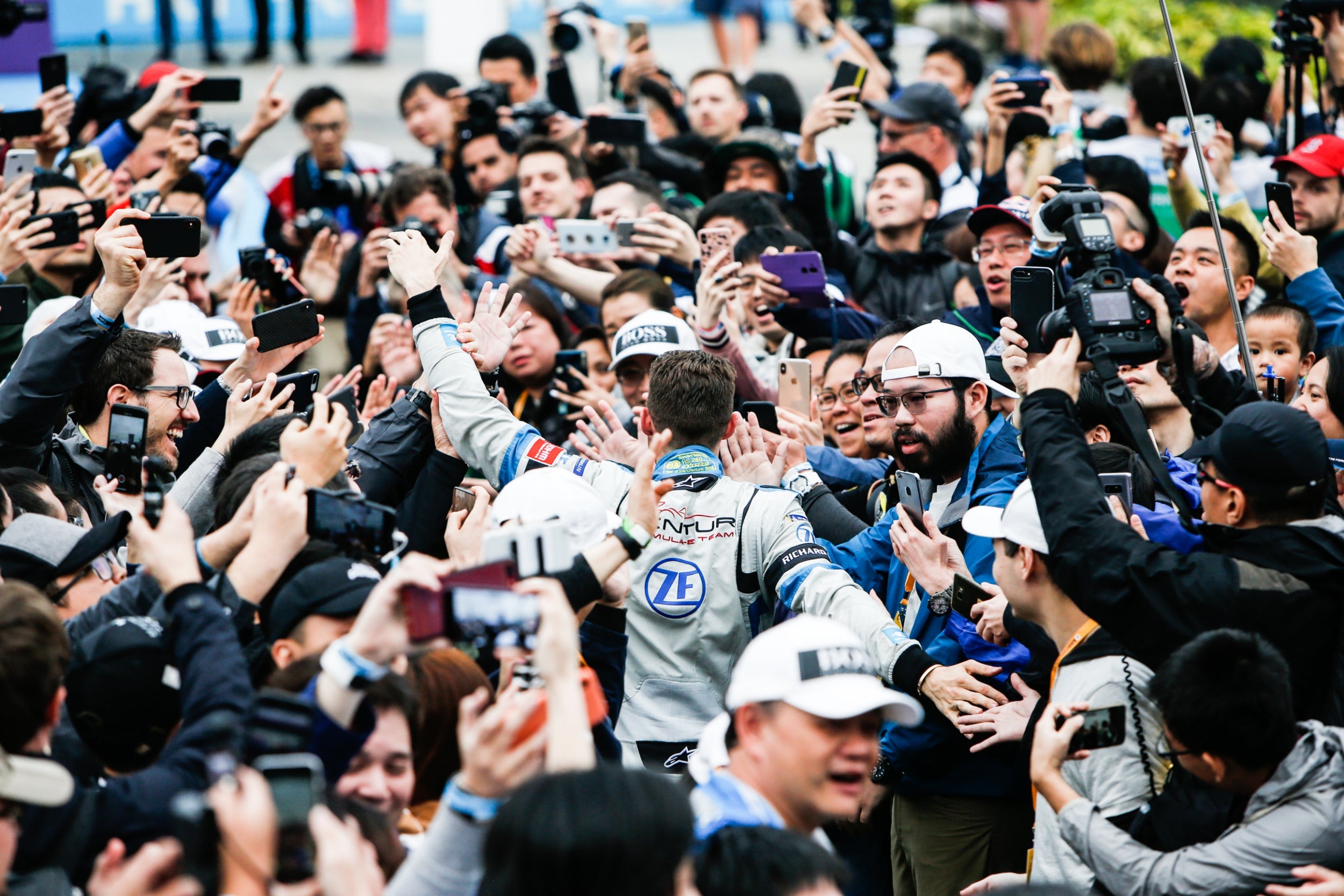 2/19

Hong Kong E-Prix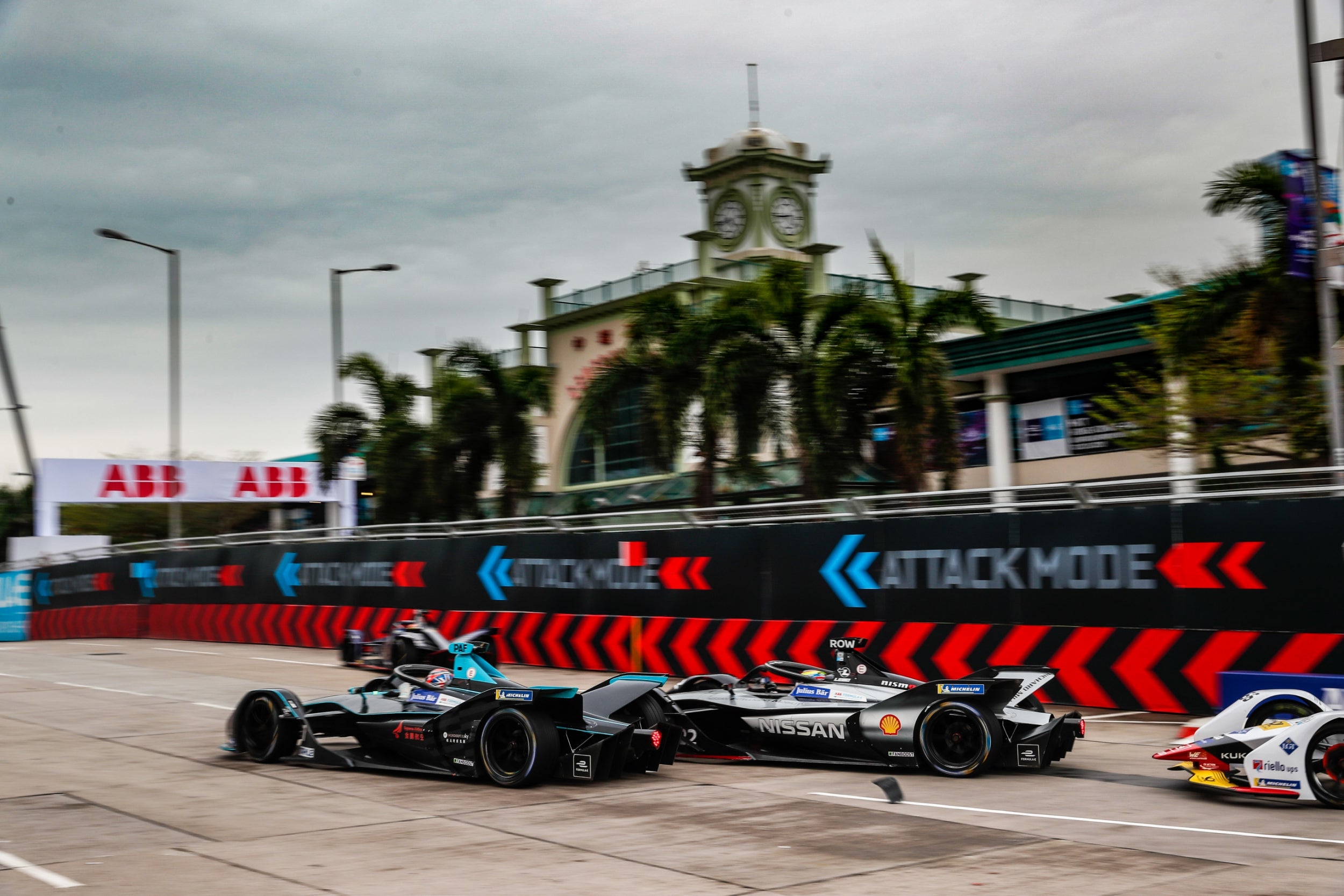 3/19

Hong Kong E-Prix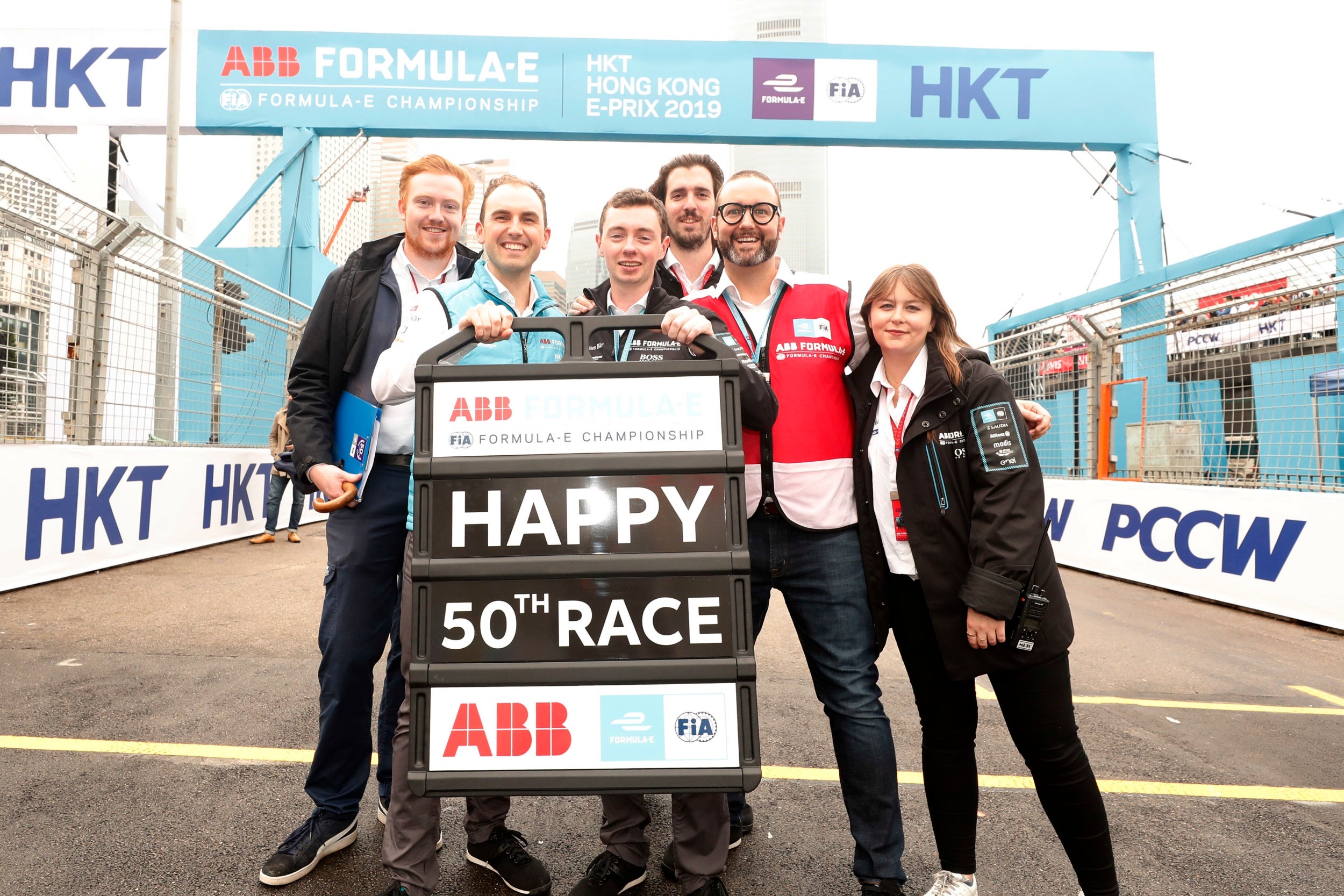 4/19

Hong Kong E-Prix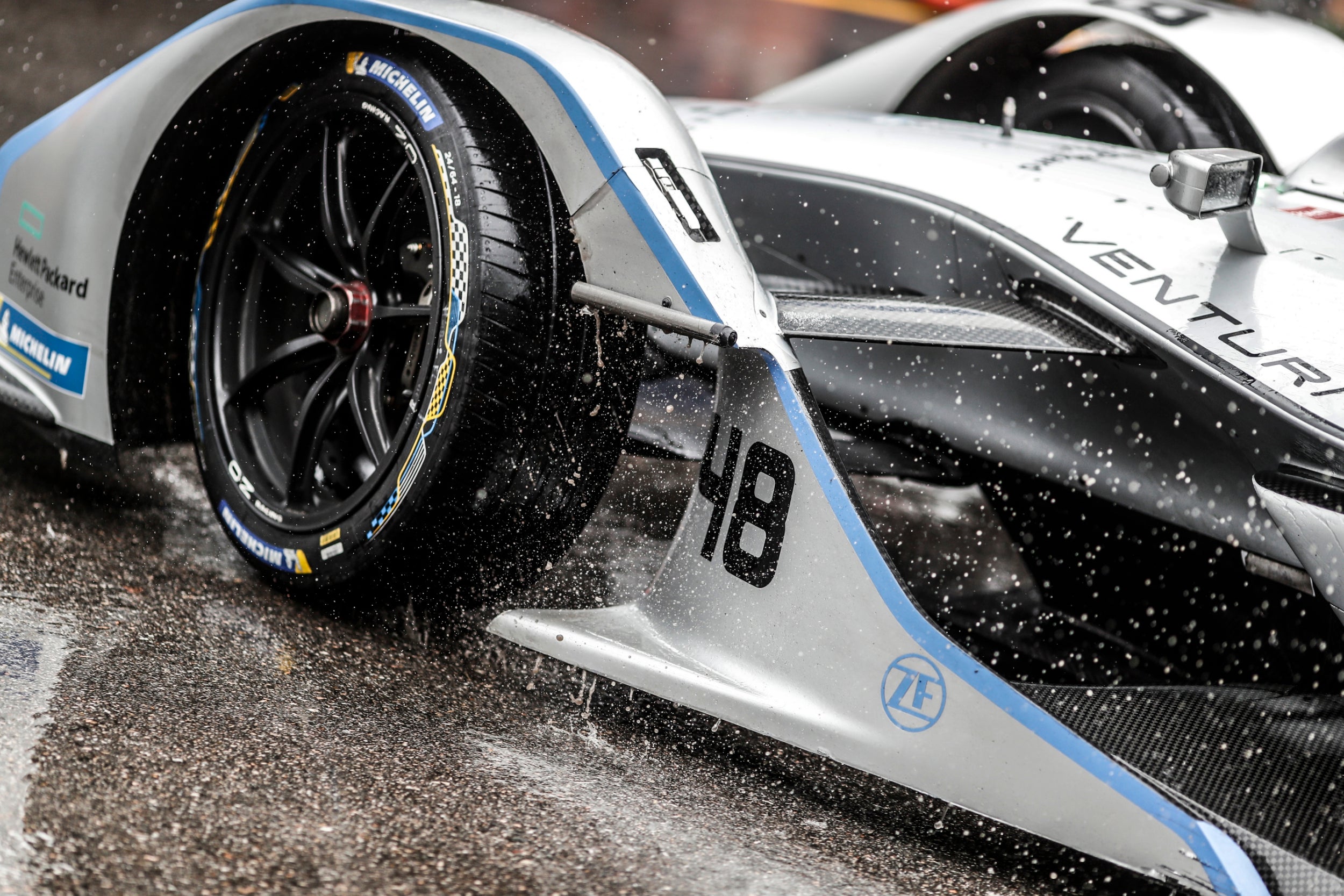 5/19

Hong Kong E-Prix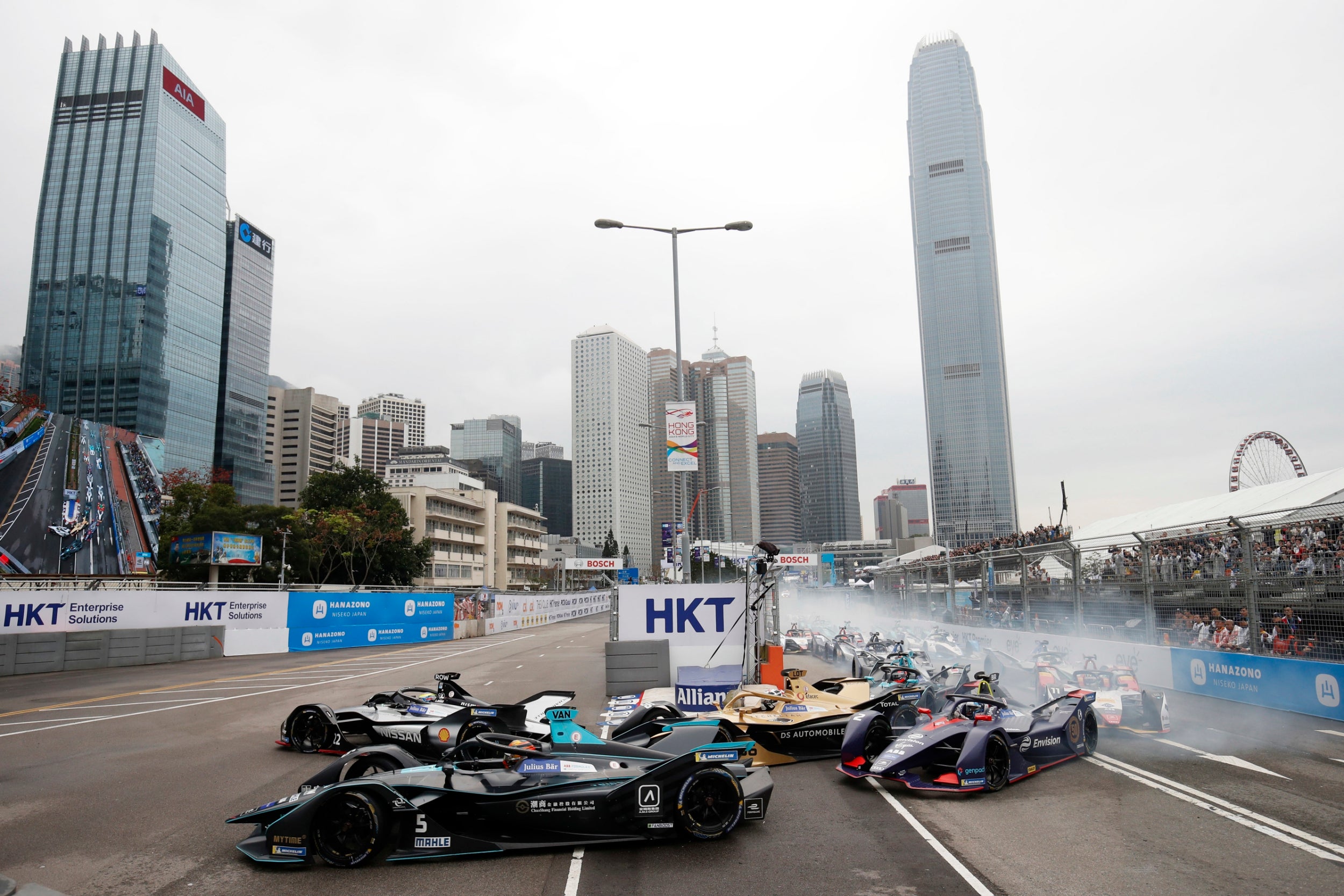 6/19

Hong Kong E-Prix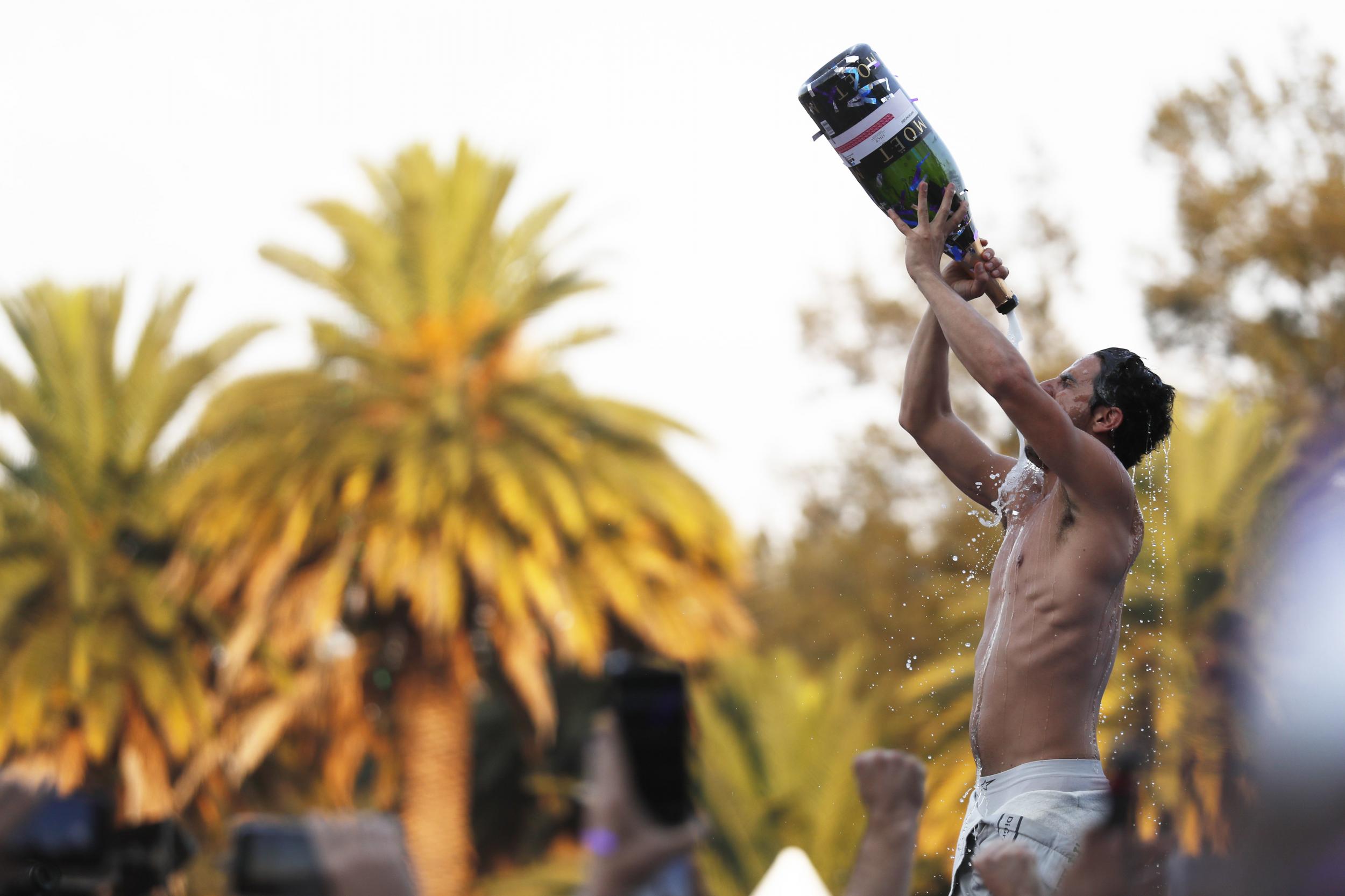 7/19

Mexico City E-Prix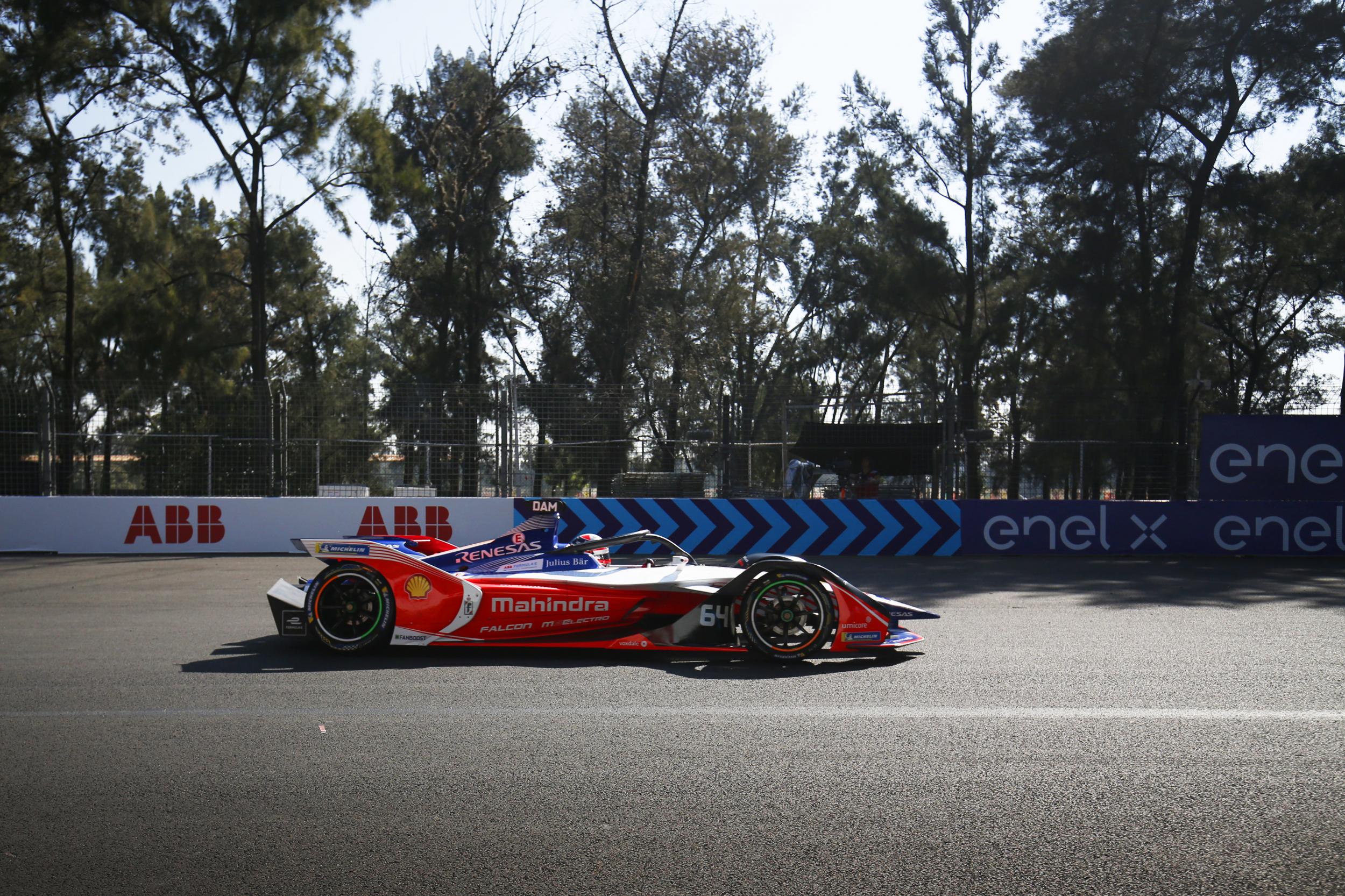 8/19

Mexico City E-Prix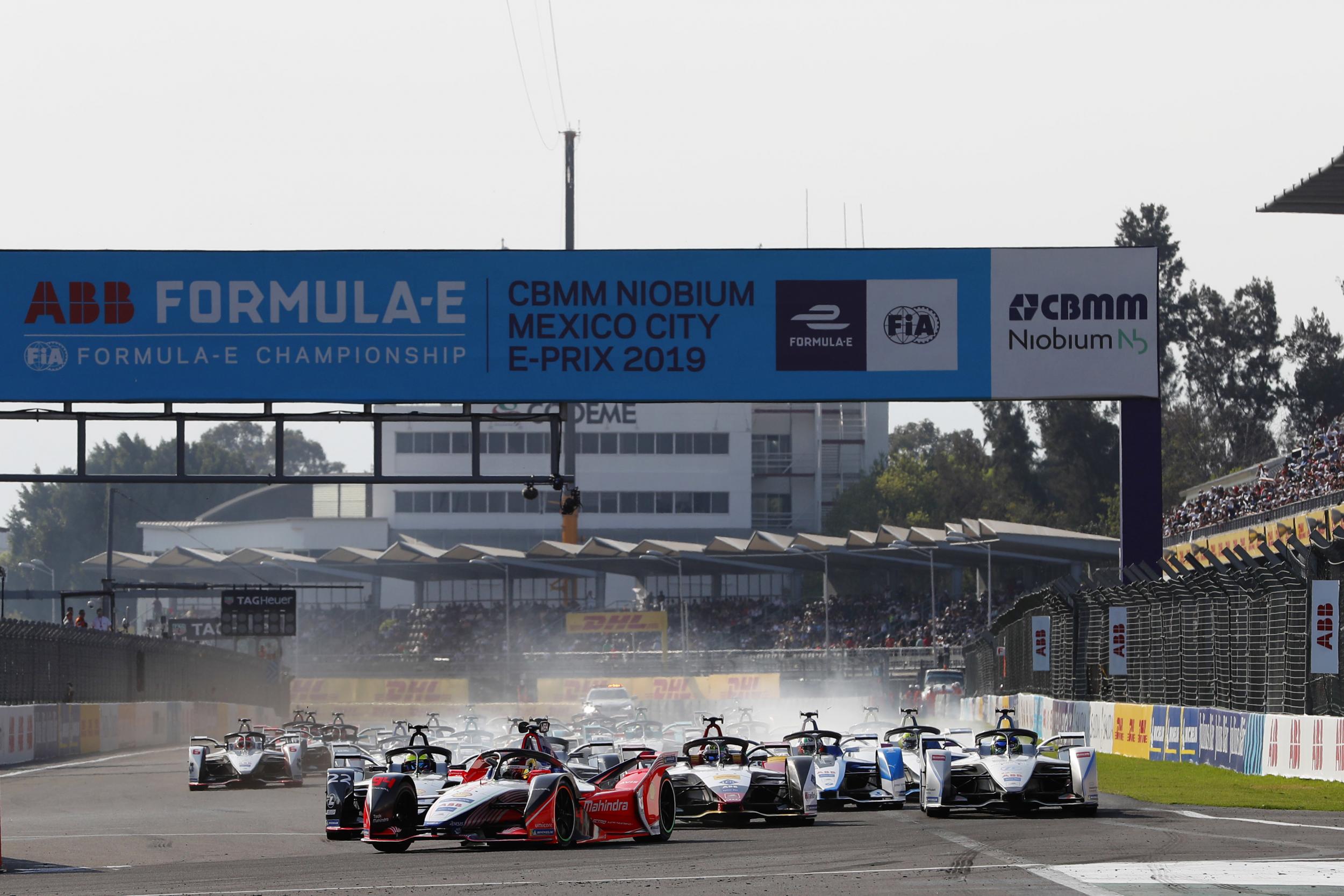 9/19

Mexico City E-Prix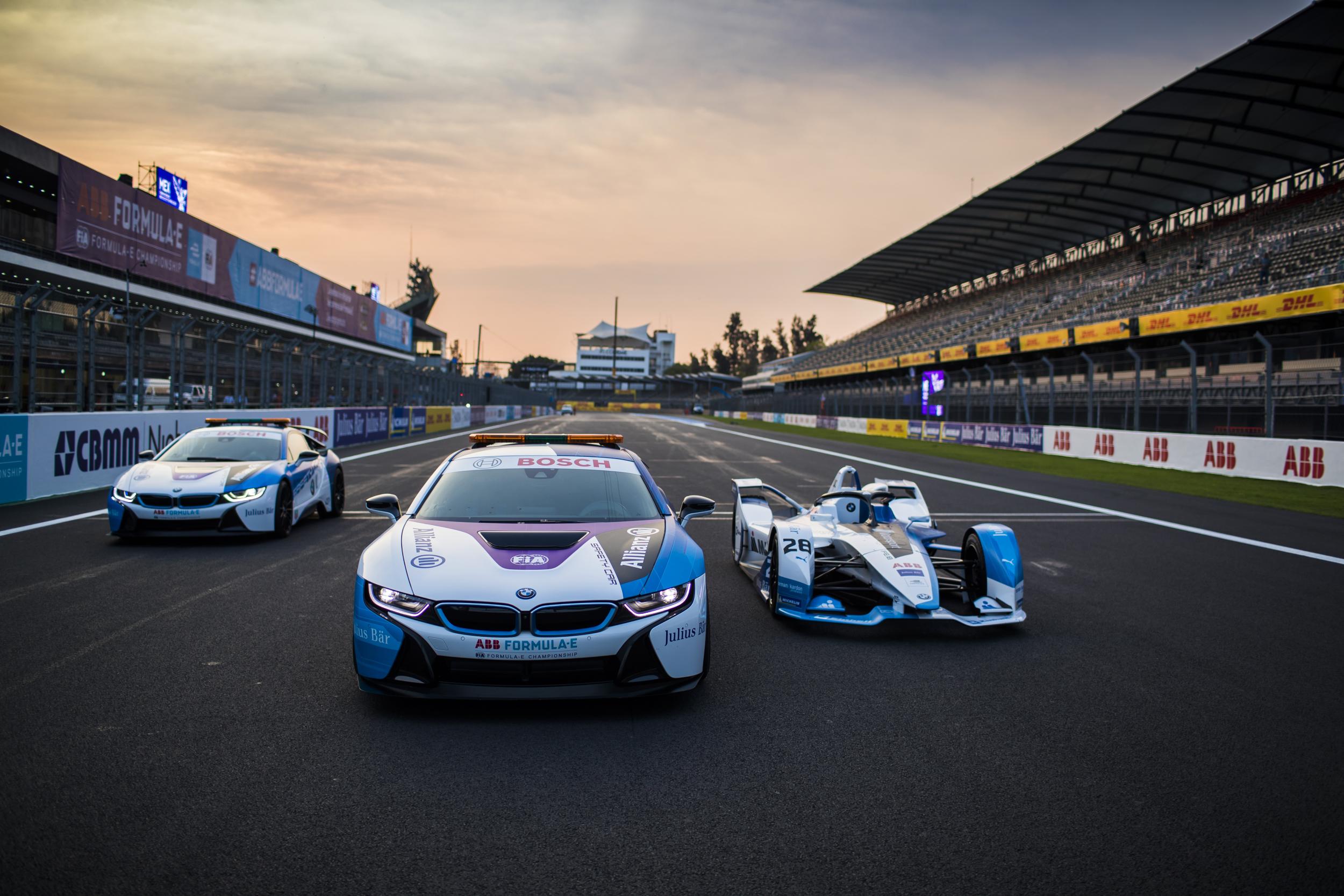 10/19

Mexico City E-Prix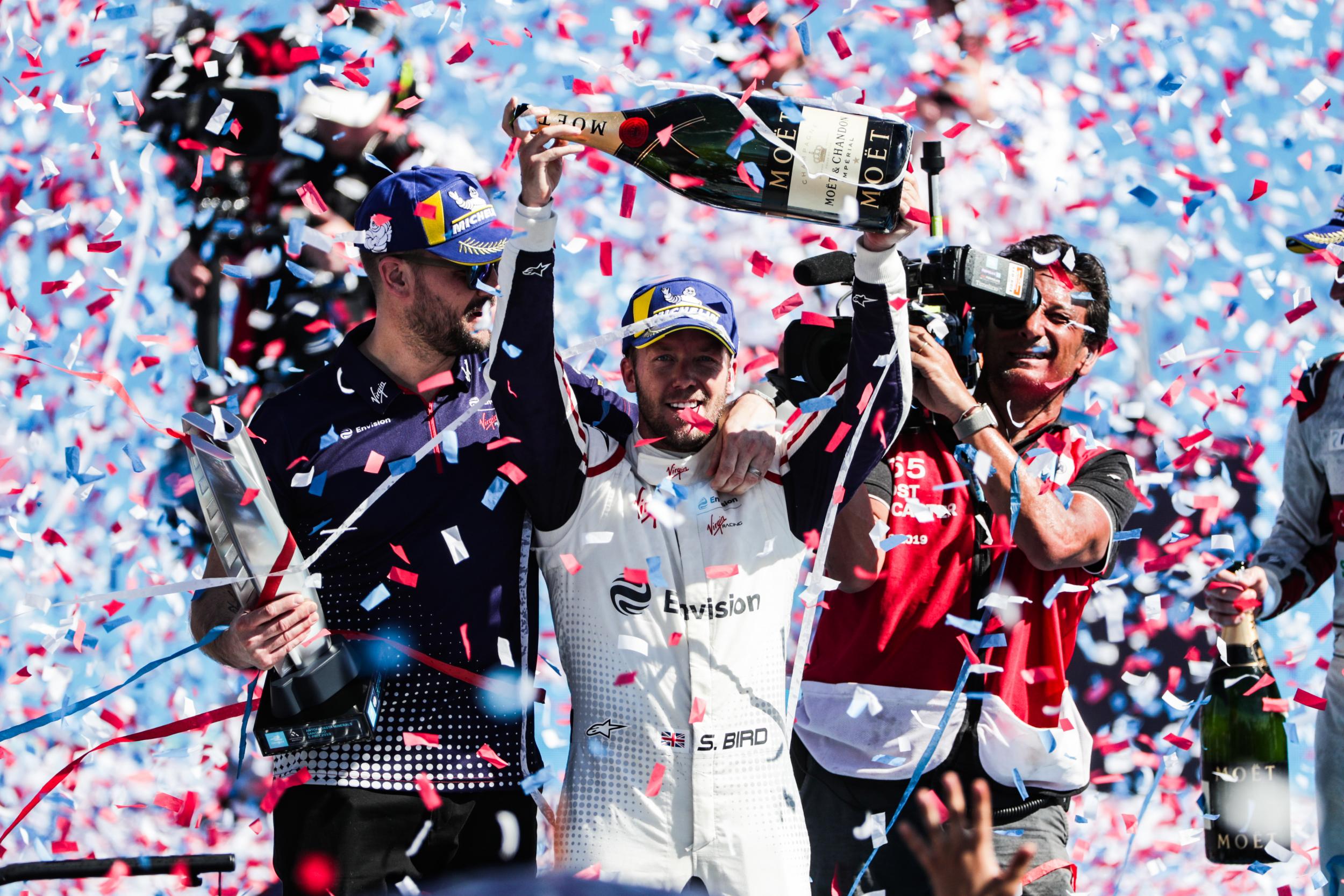 11/19

Santiago E-Prix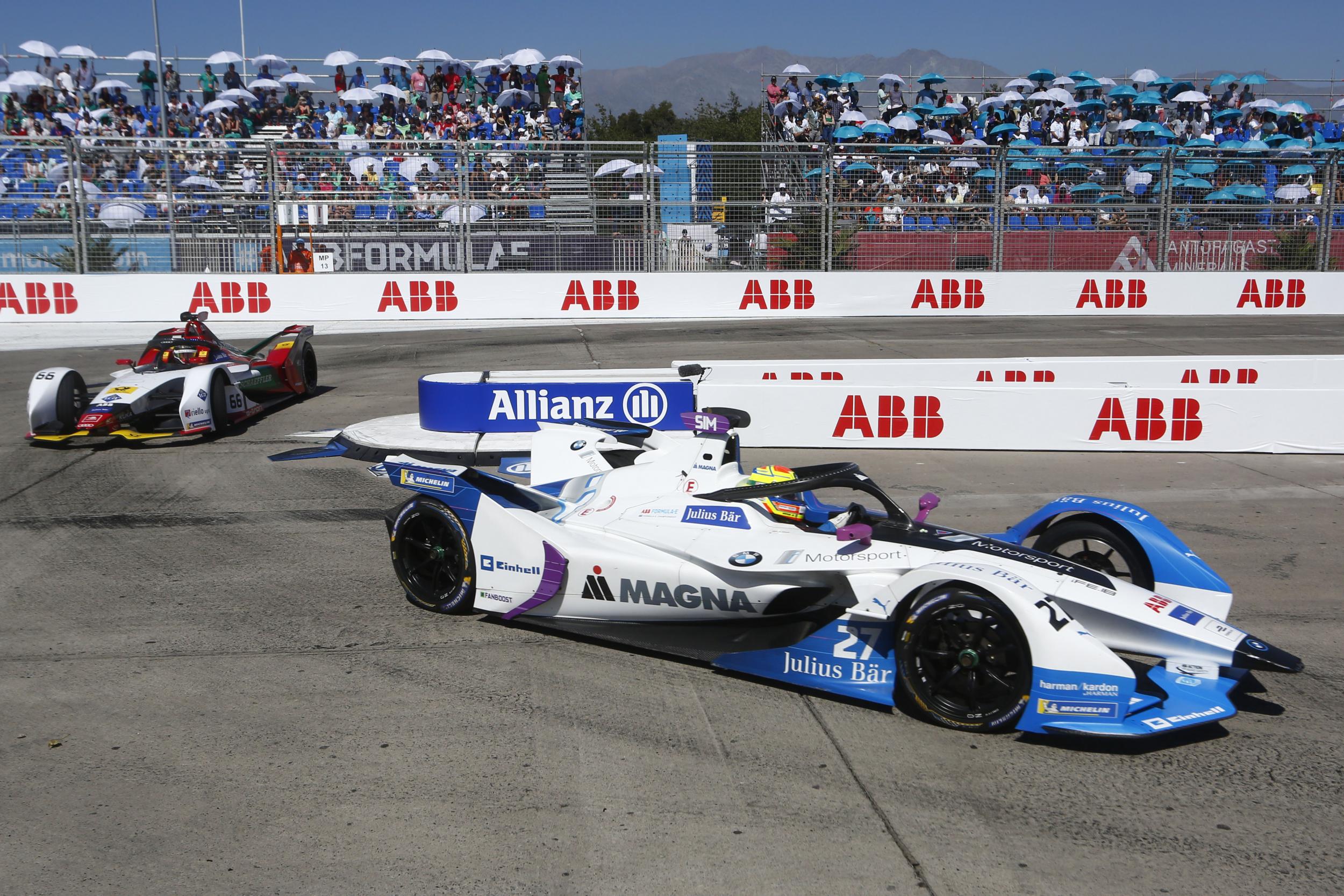 12/19

Santiago E-Prix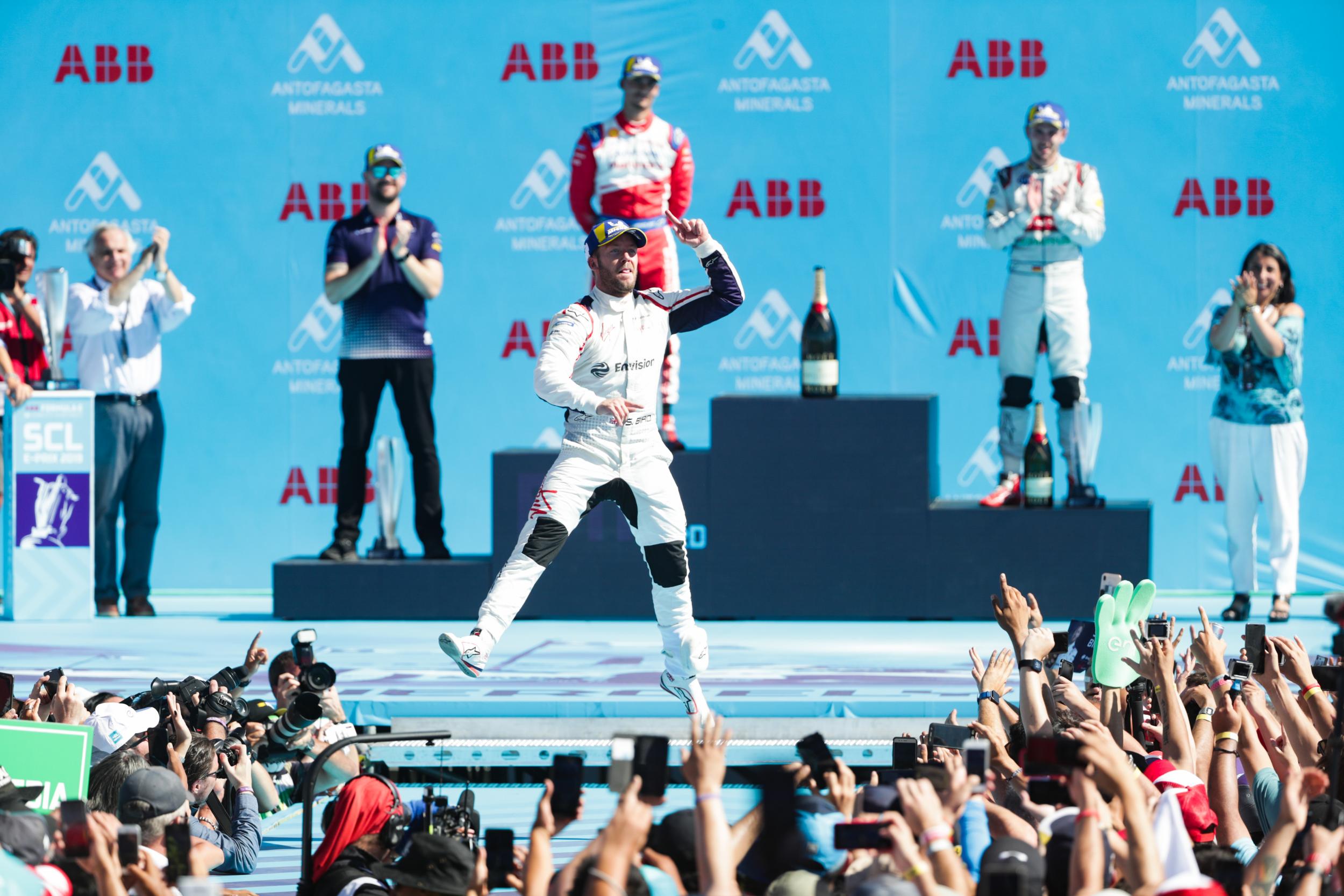 13/19

Santiago E-Prix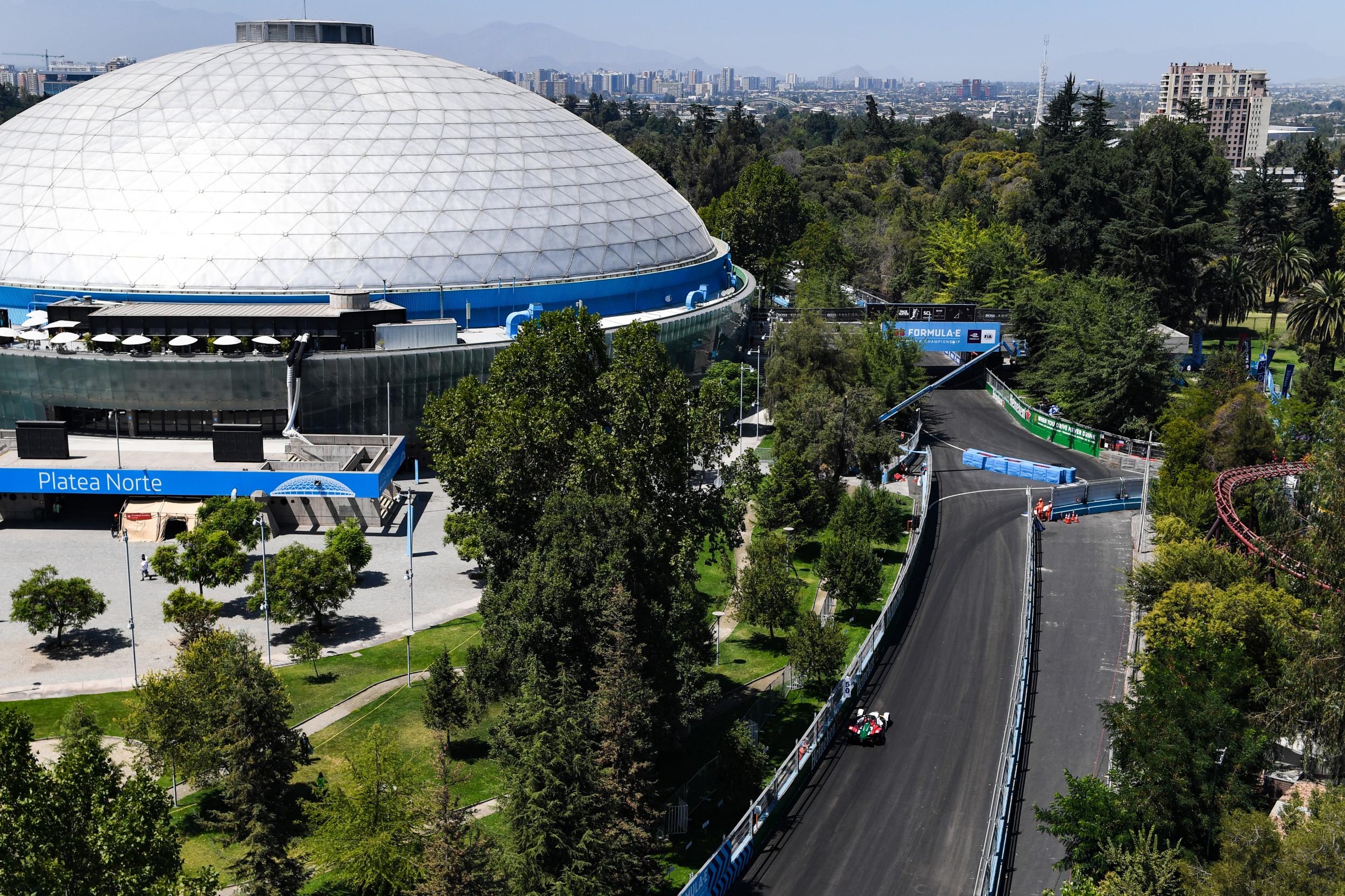 14/19

Santiago E-Prix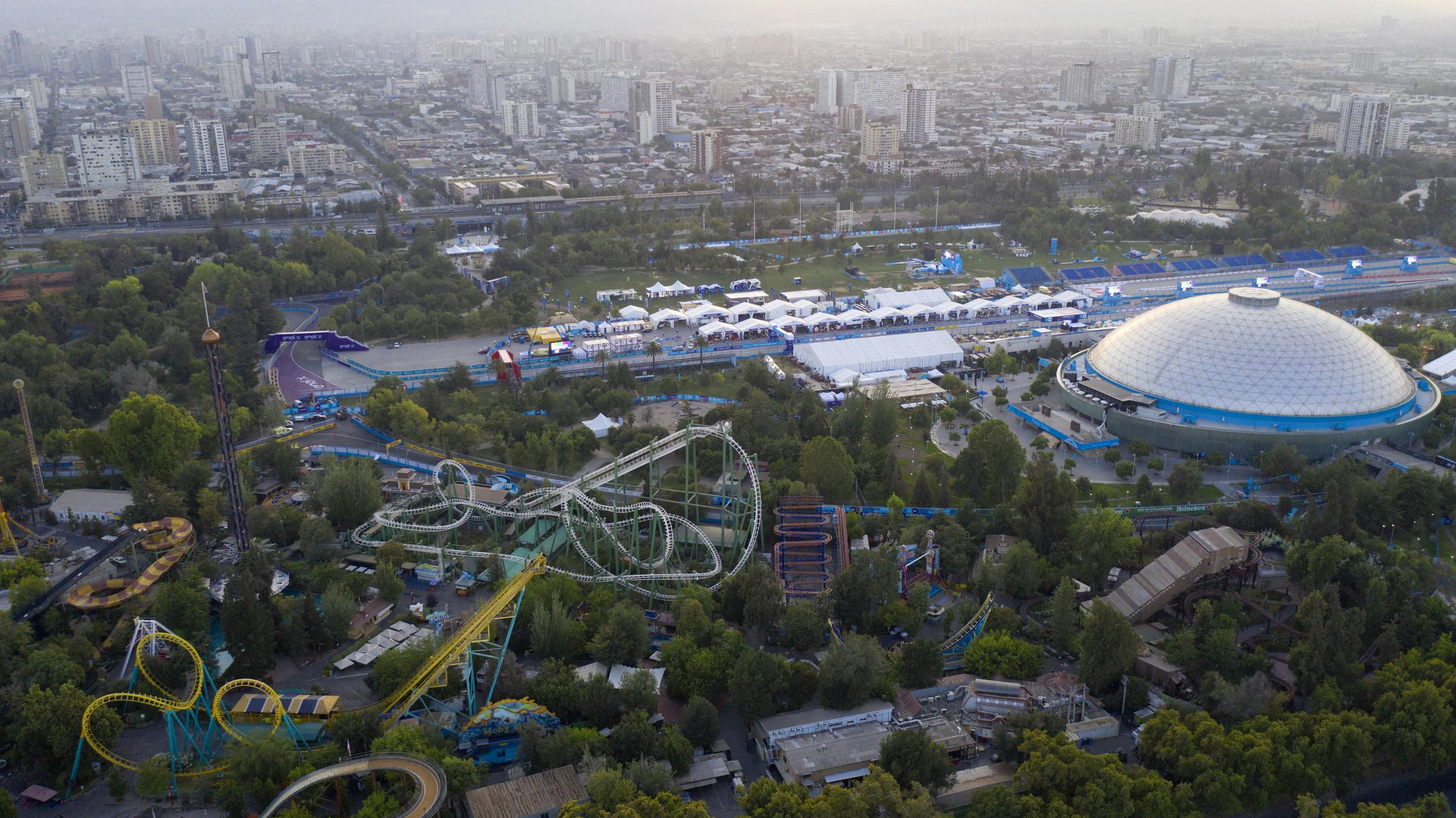 15/19

Santiago E-Prix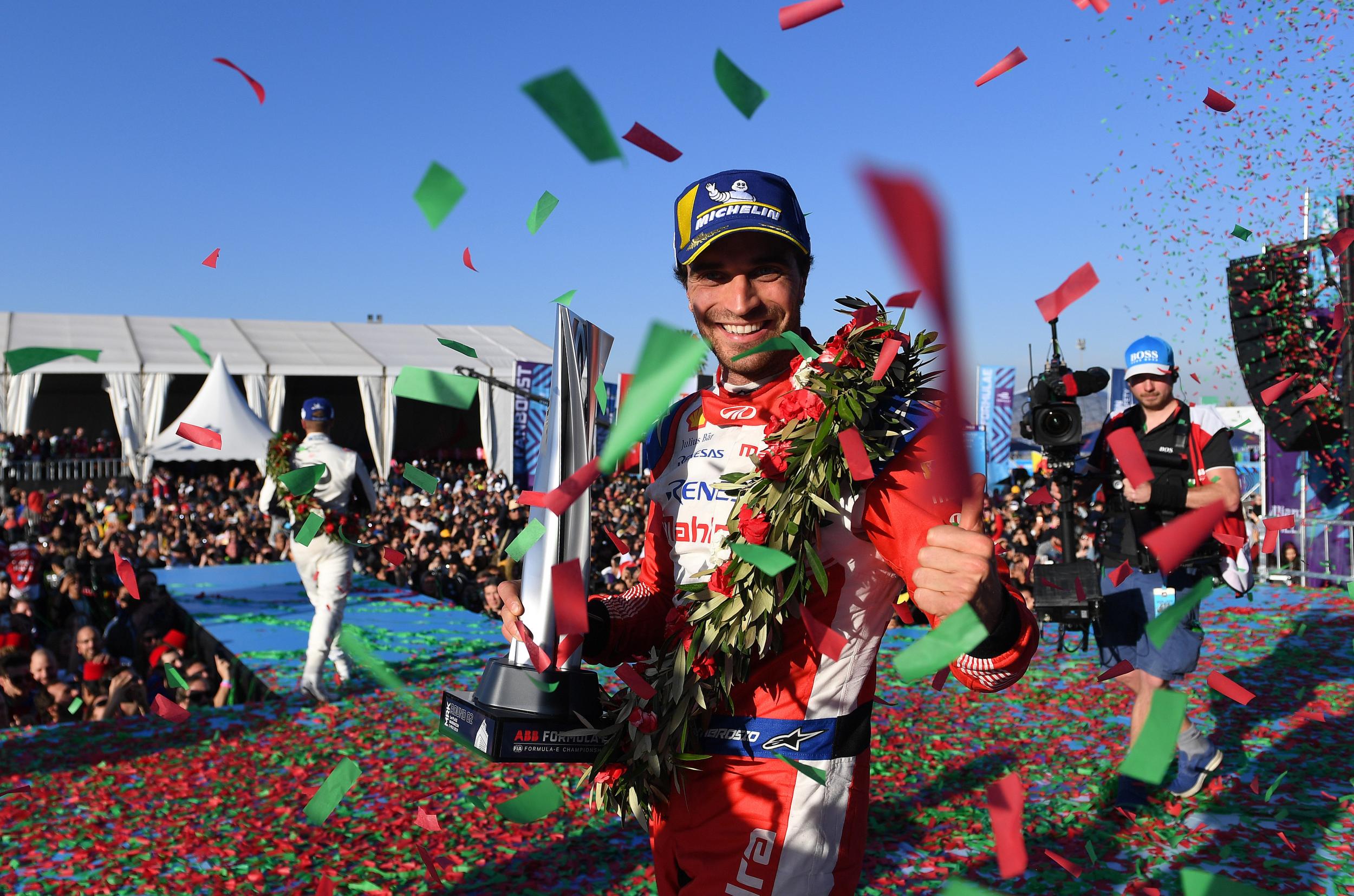 16/19

Marrakech E-Prix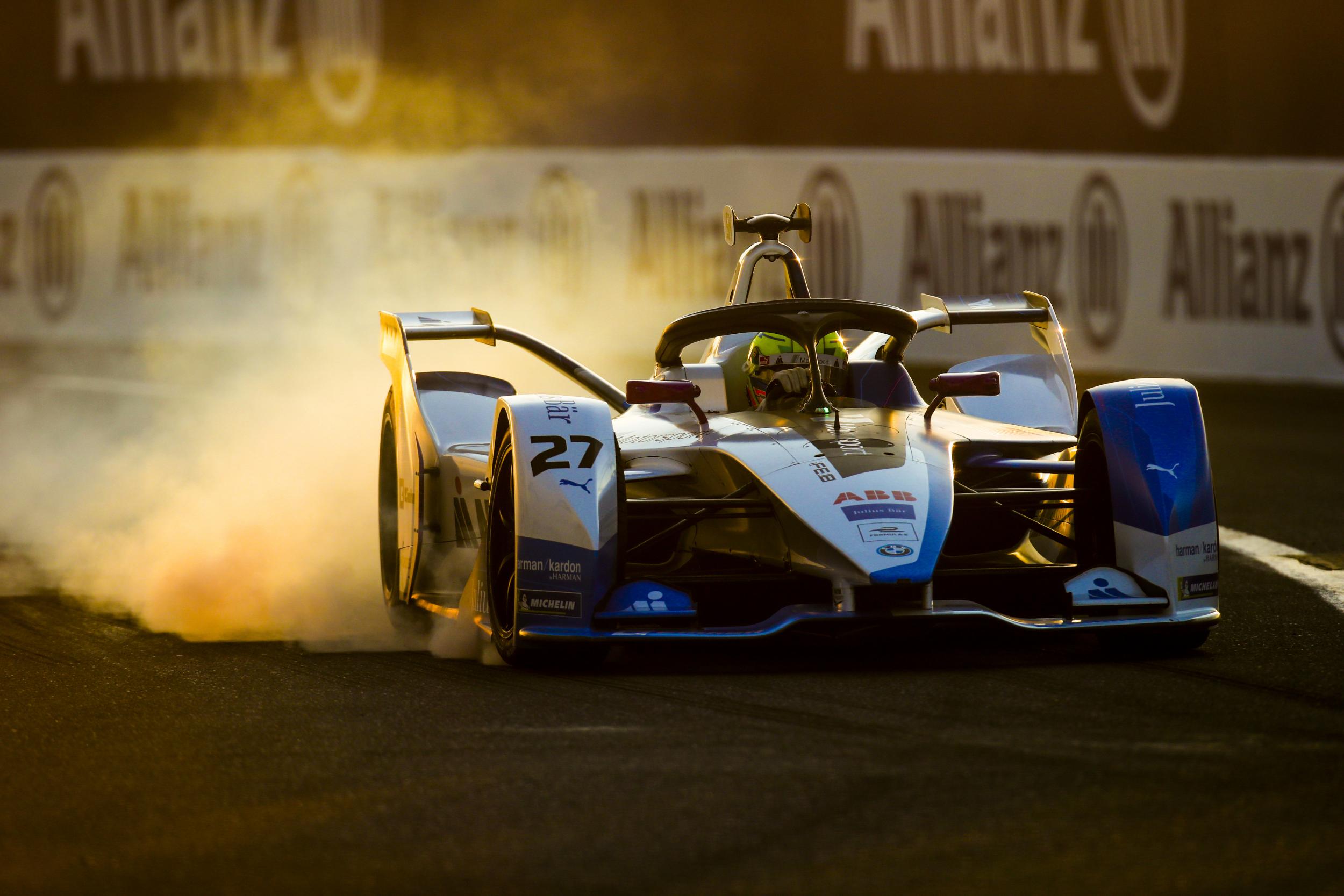 17/19

Marrakech E-Prix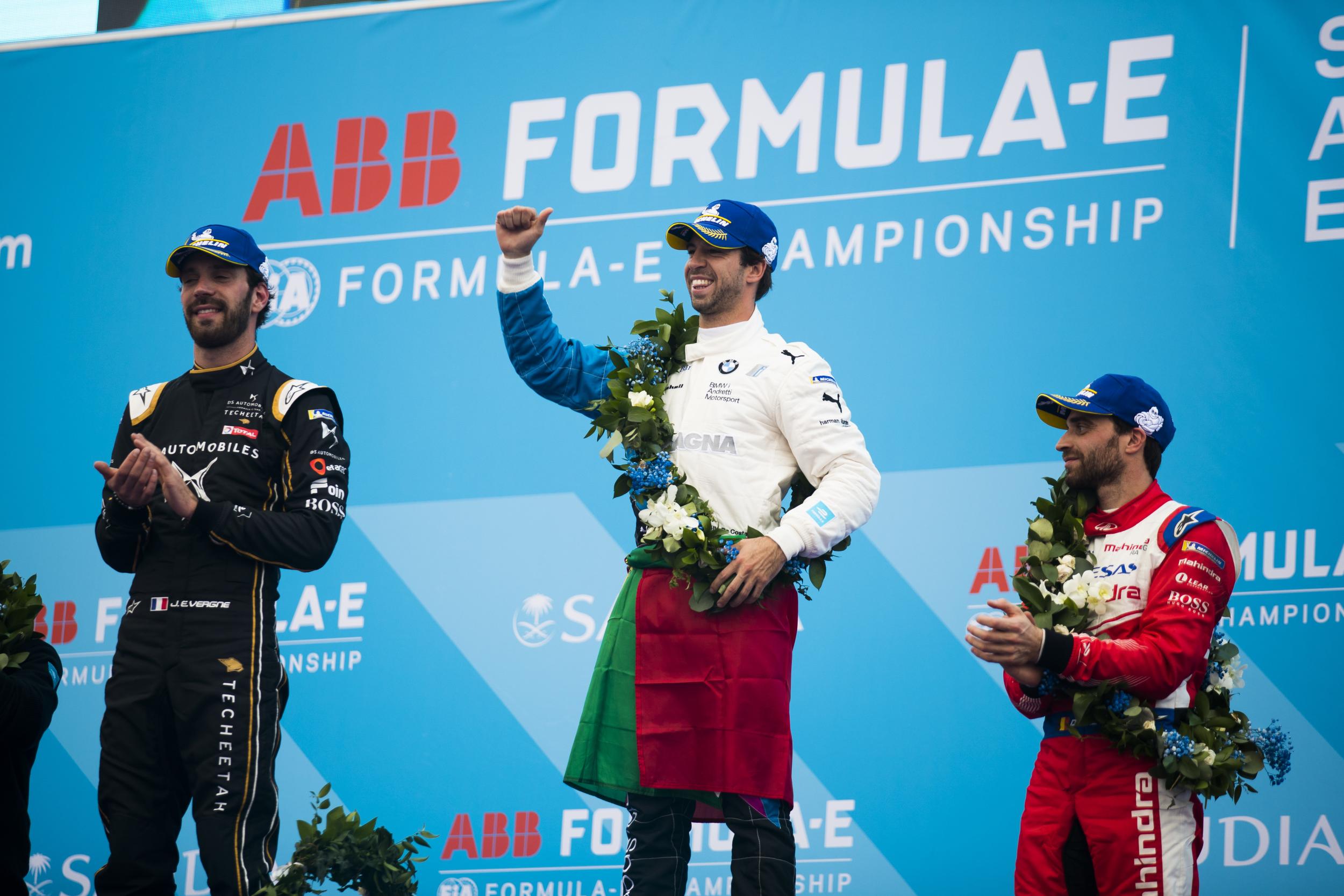 18/19

Ad Diriyah E-Prix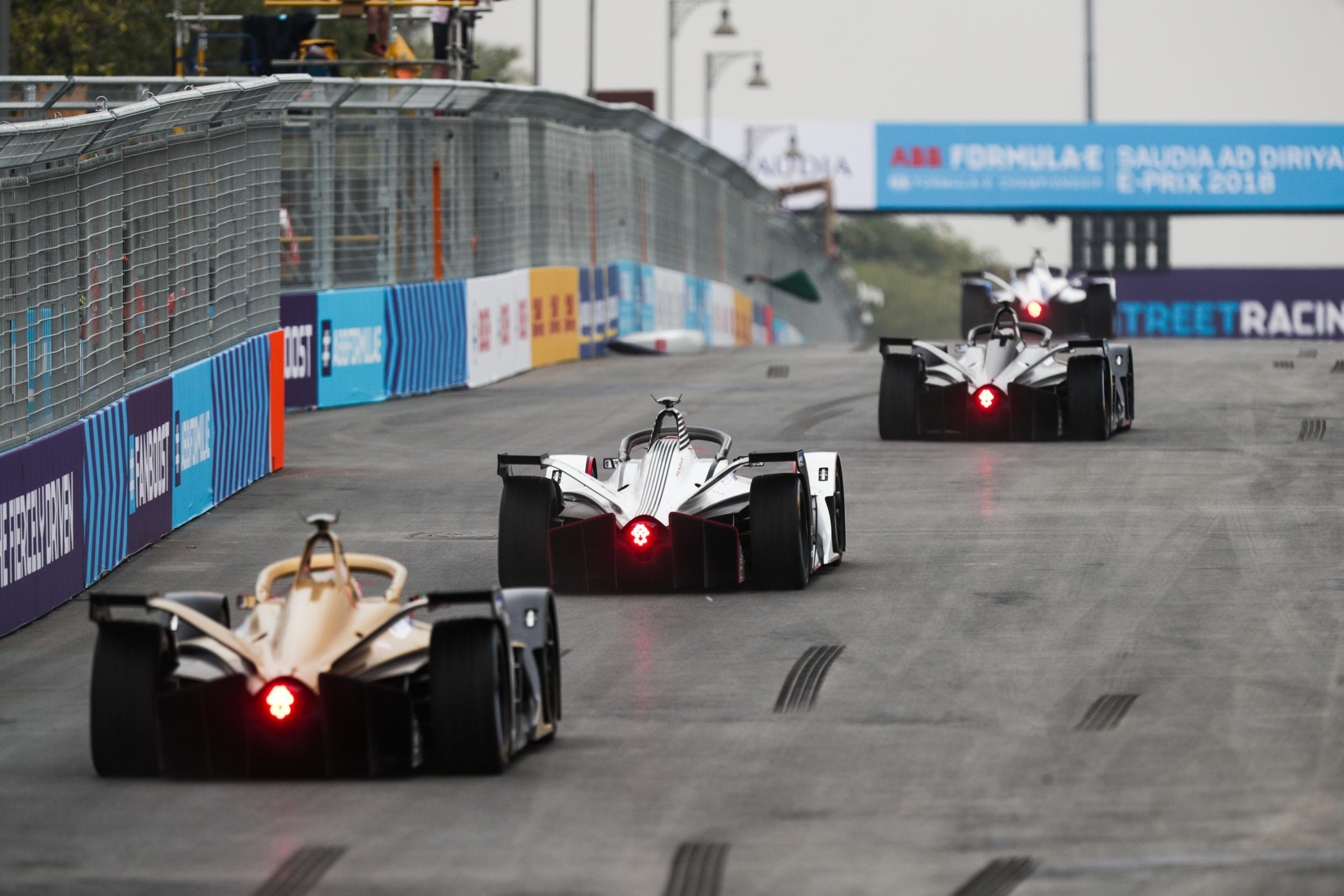 19/19

Ad Diriyah E-Prix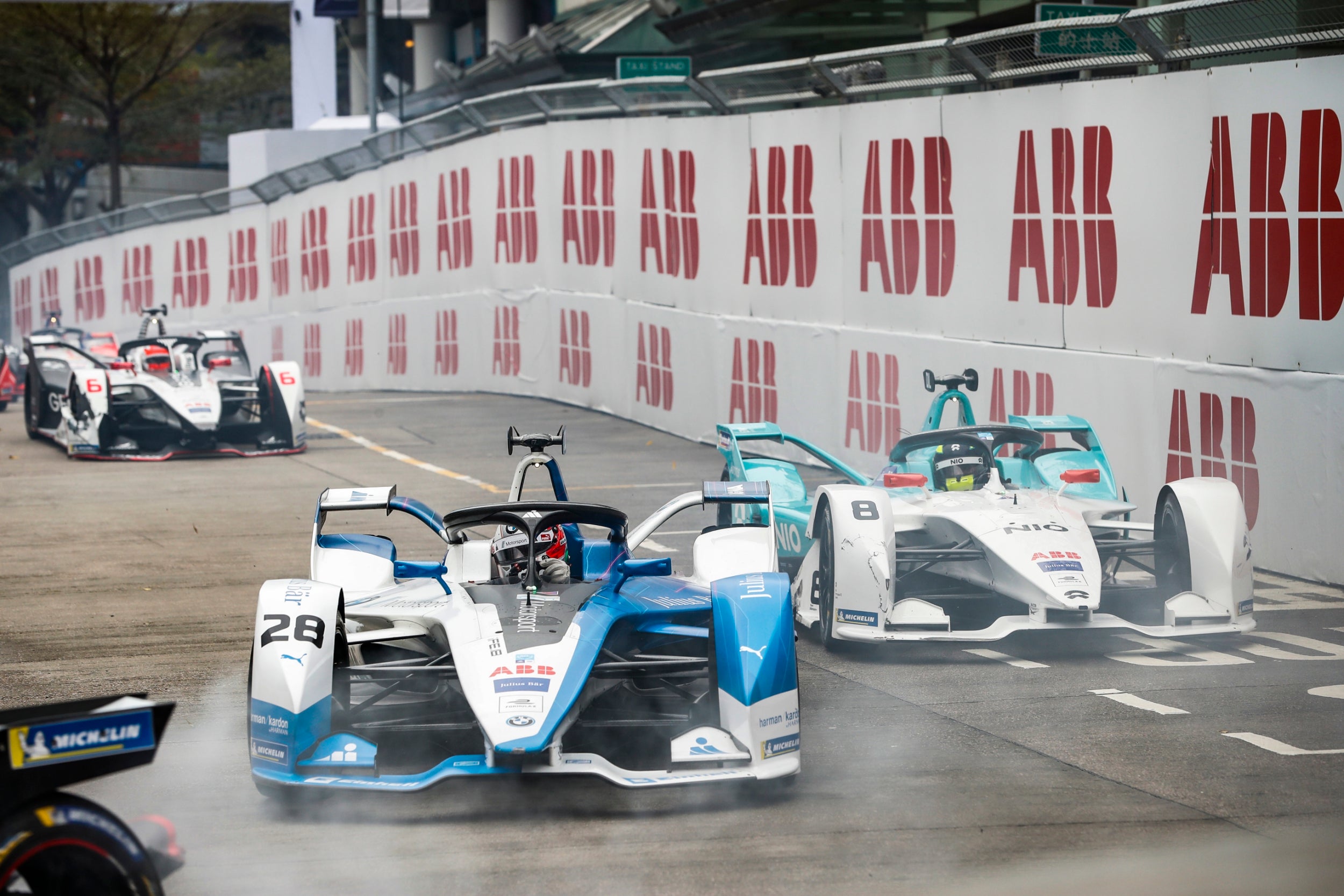 1/19

Hong Kong E-Prix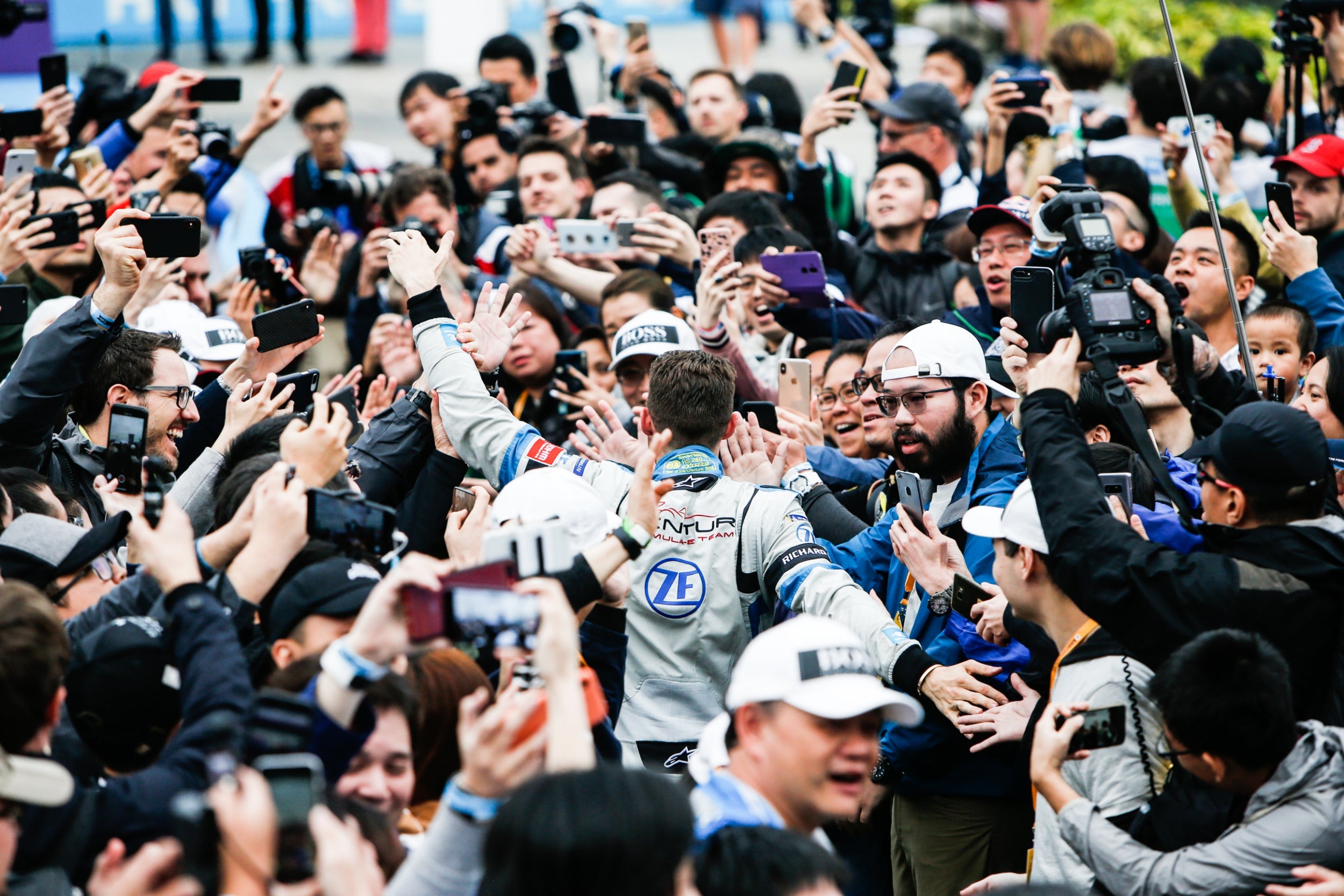 2/19

Hong Kong E-Prix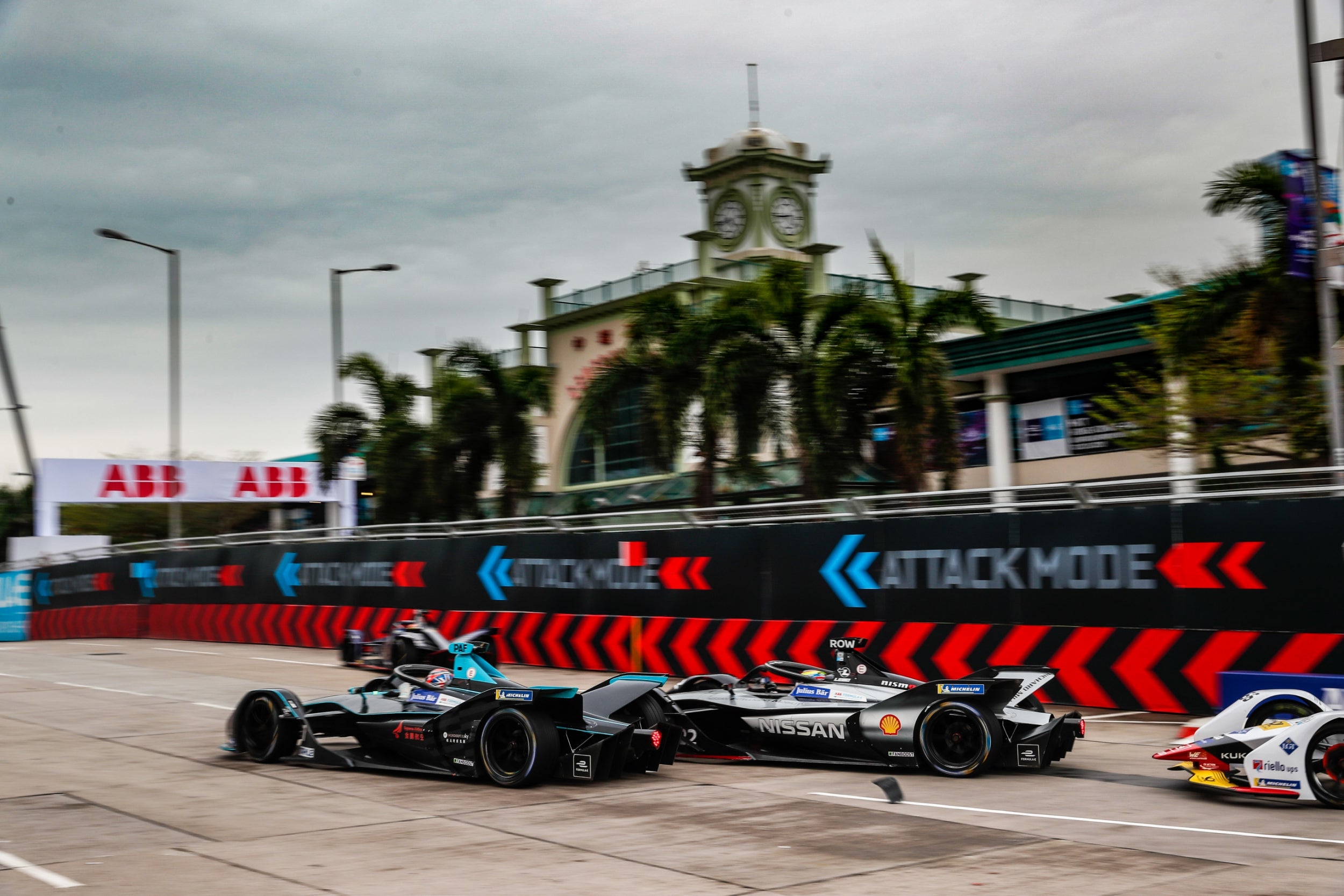 3/19

Hong Kong E-Prix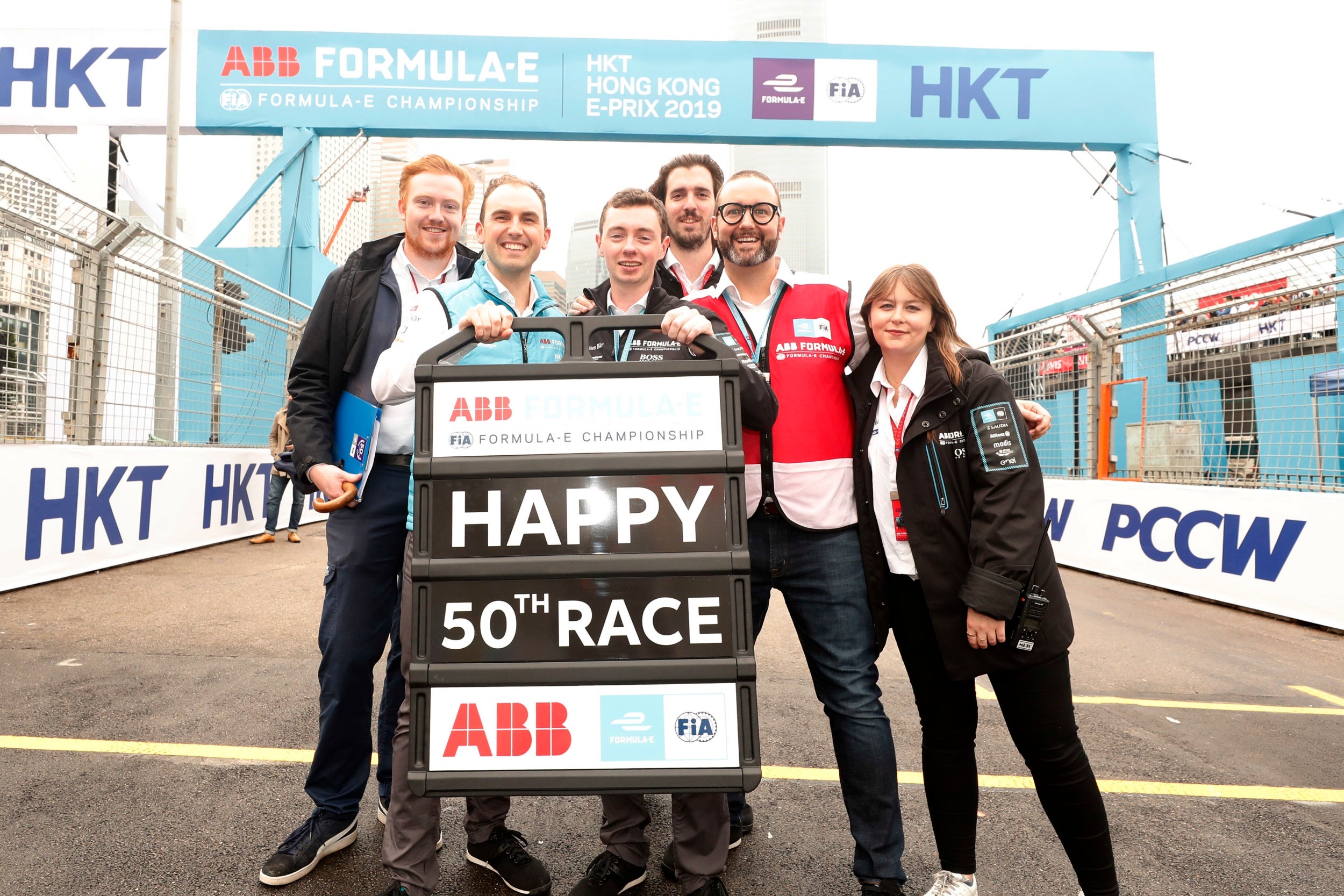 4/19

Hong Kong E-Prix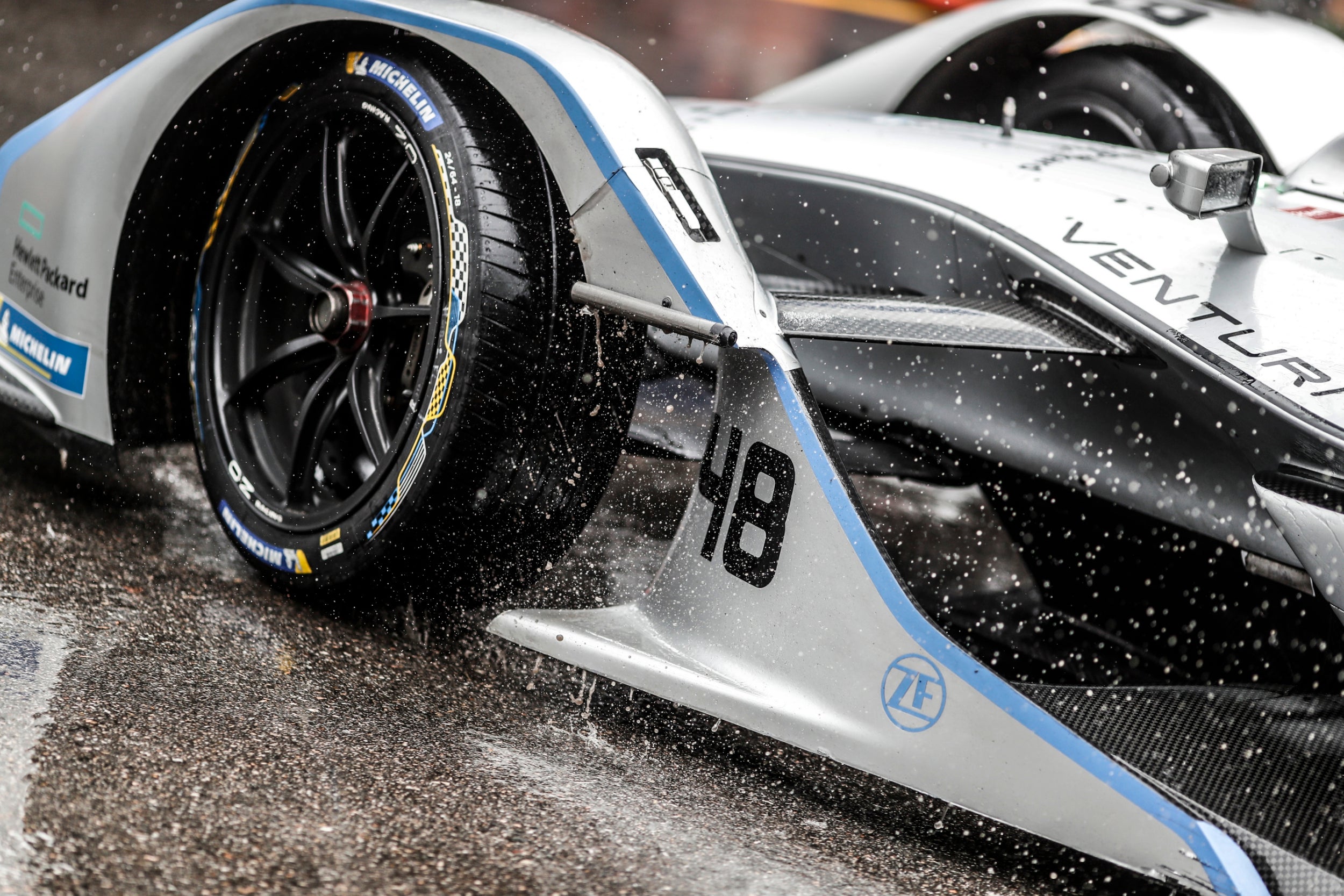 5/19

Hong Kong E-Prix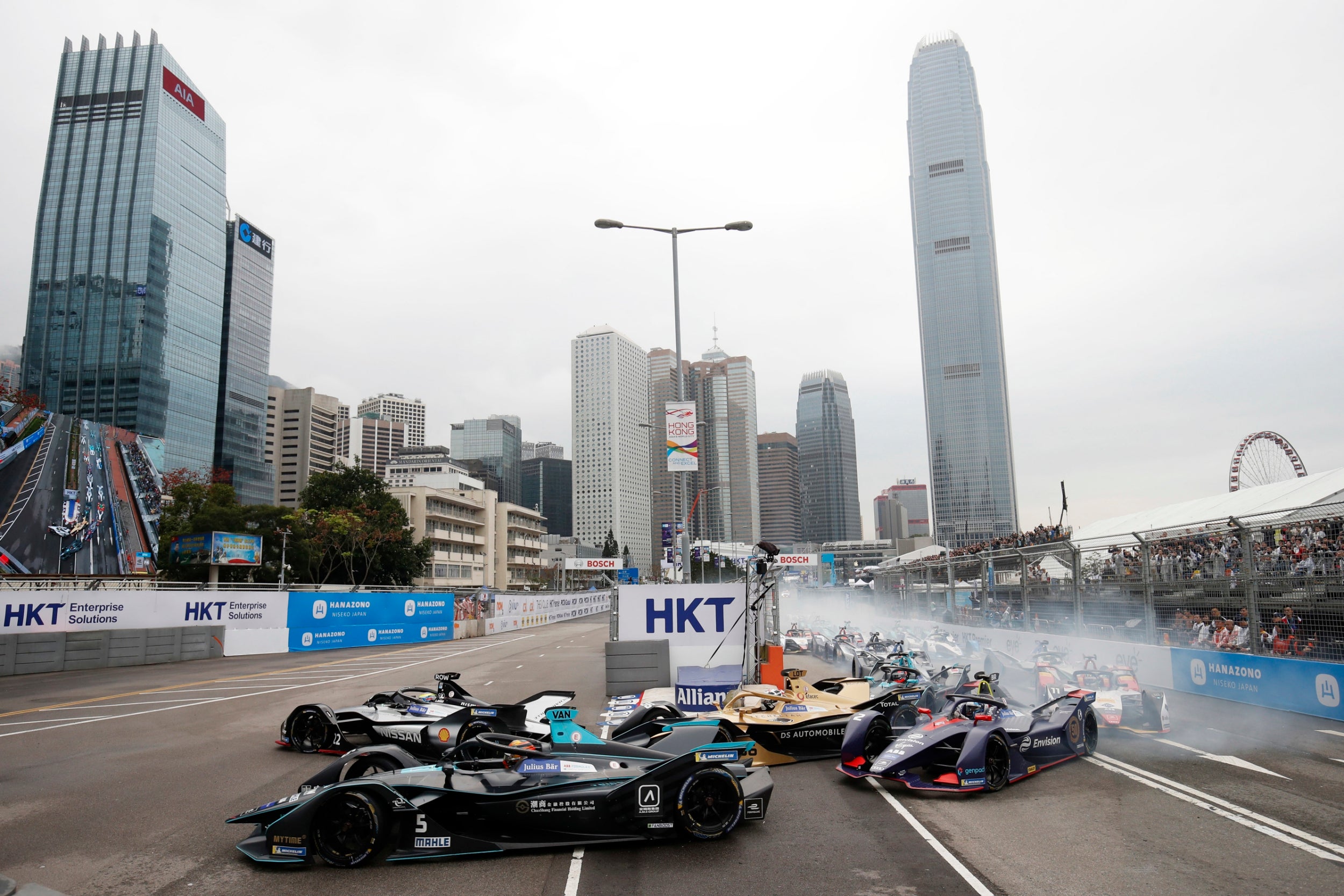 6/19

Hong Kong E-Prix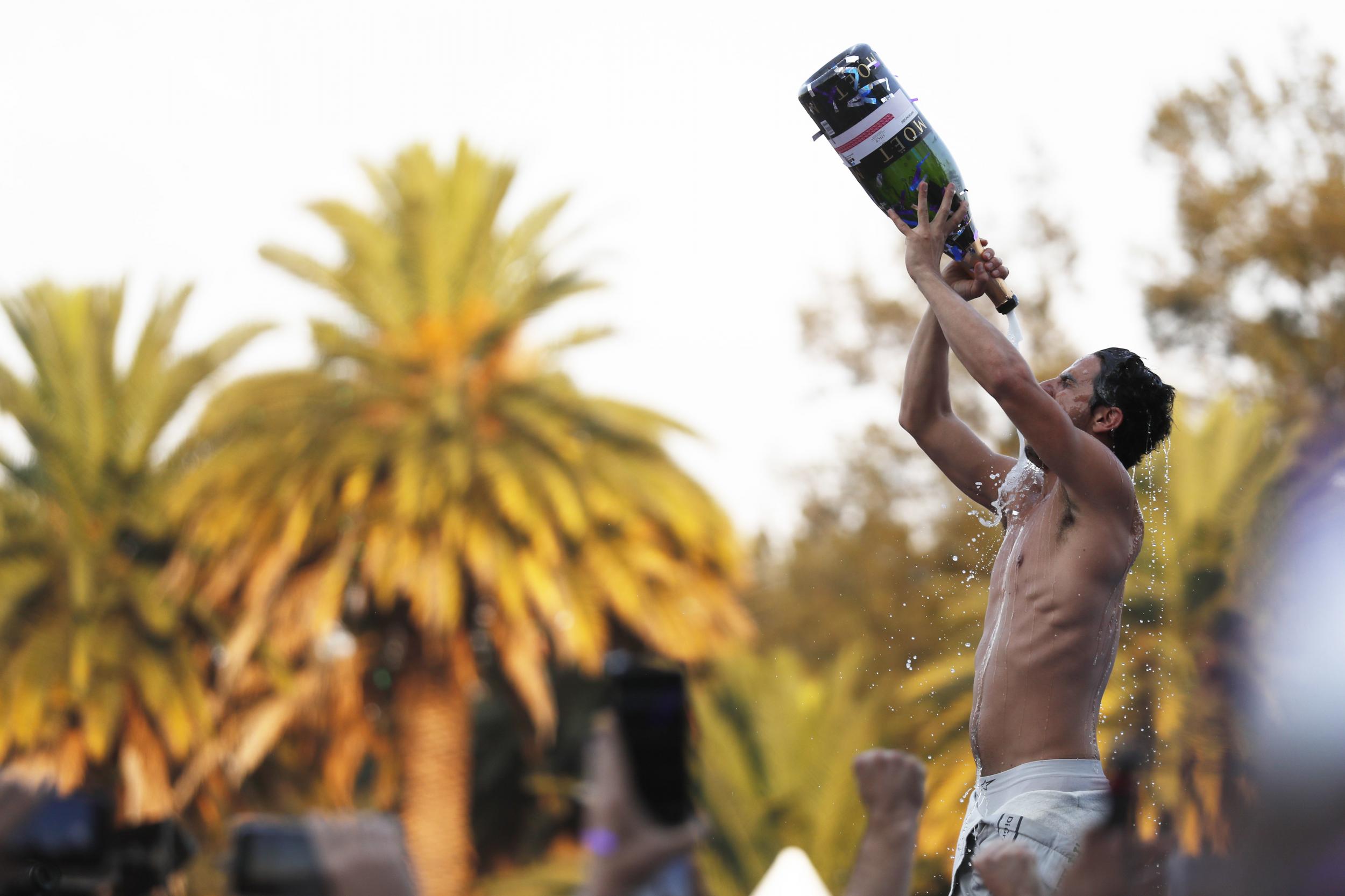 7/19

Mexico City E-Prix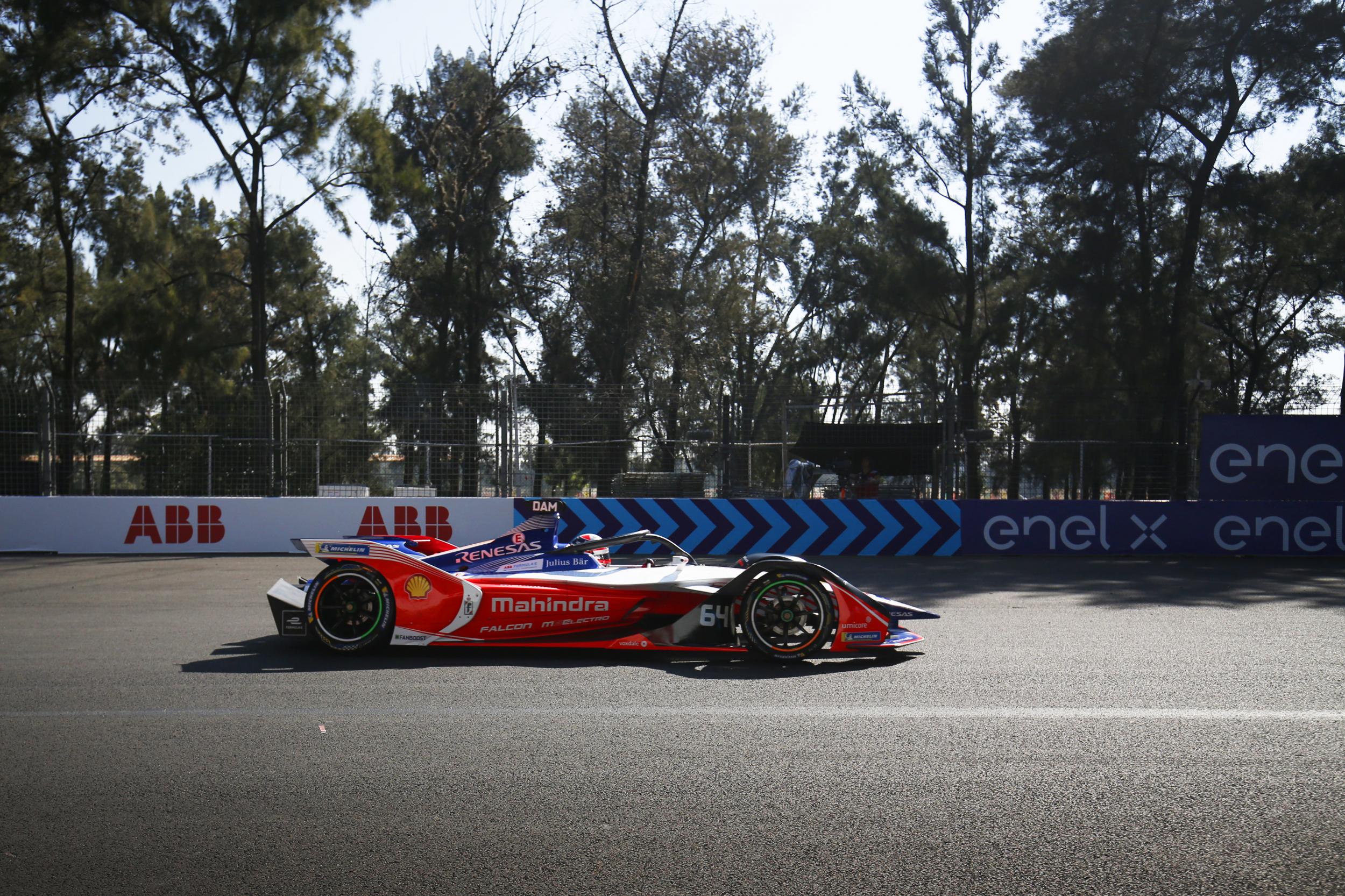 8/19

Mexico City E-Prix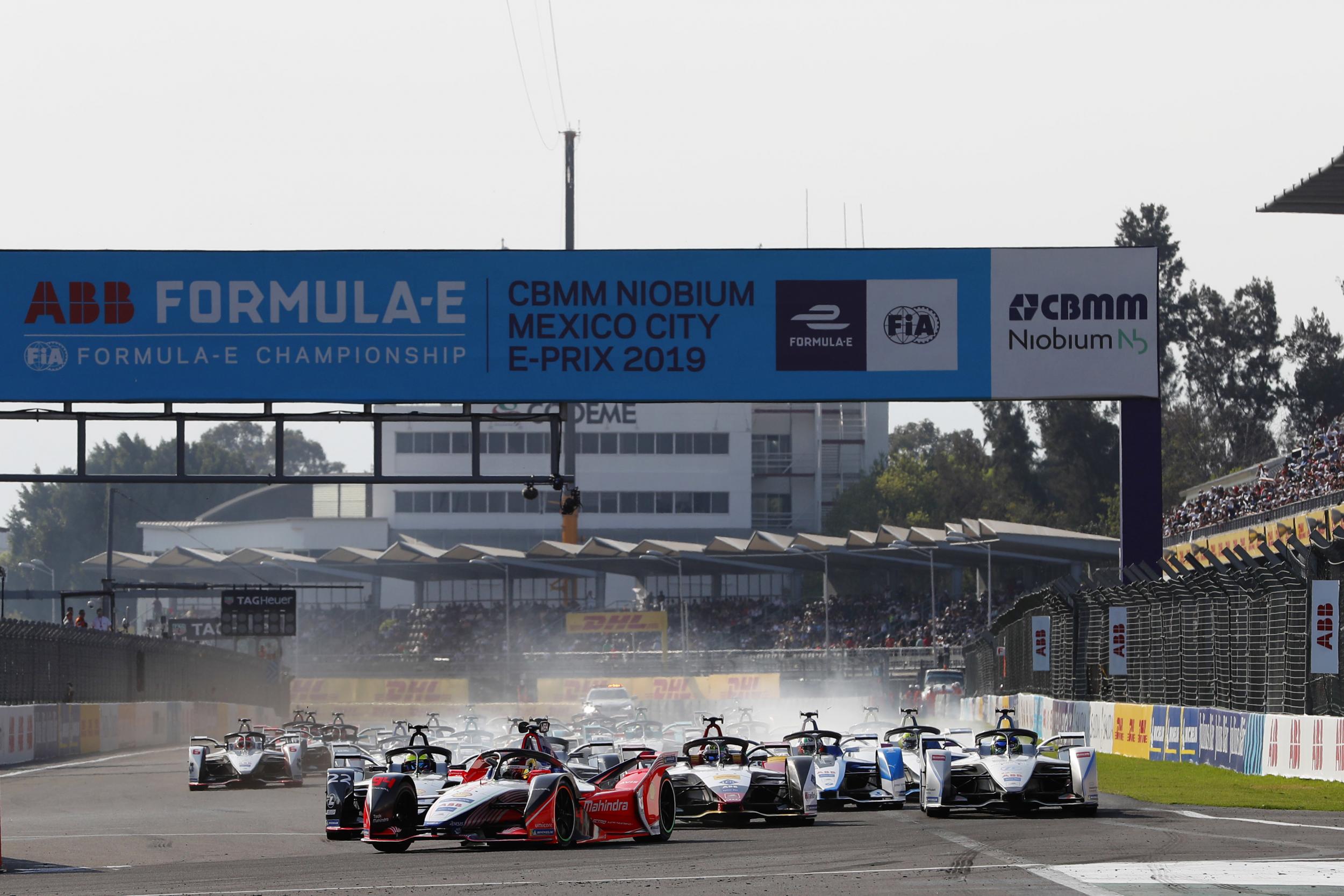 9/19

Mexico City E-Prix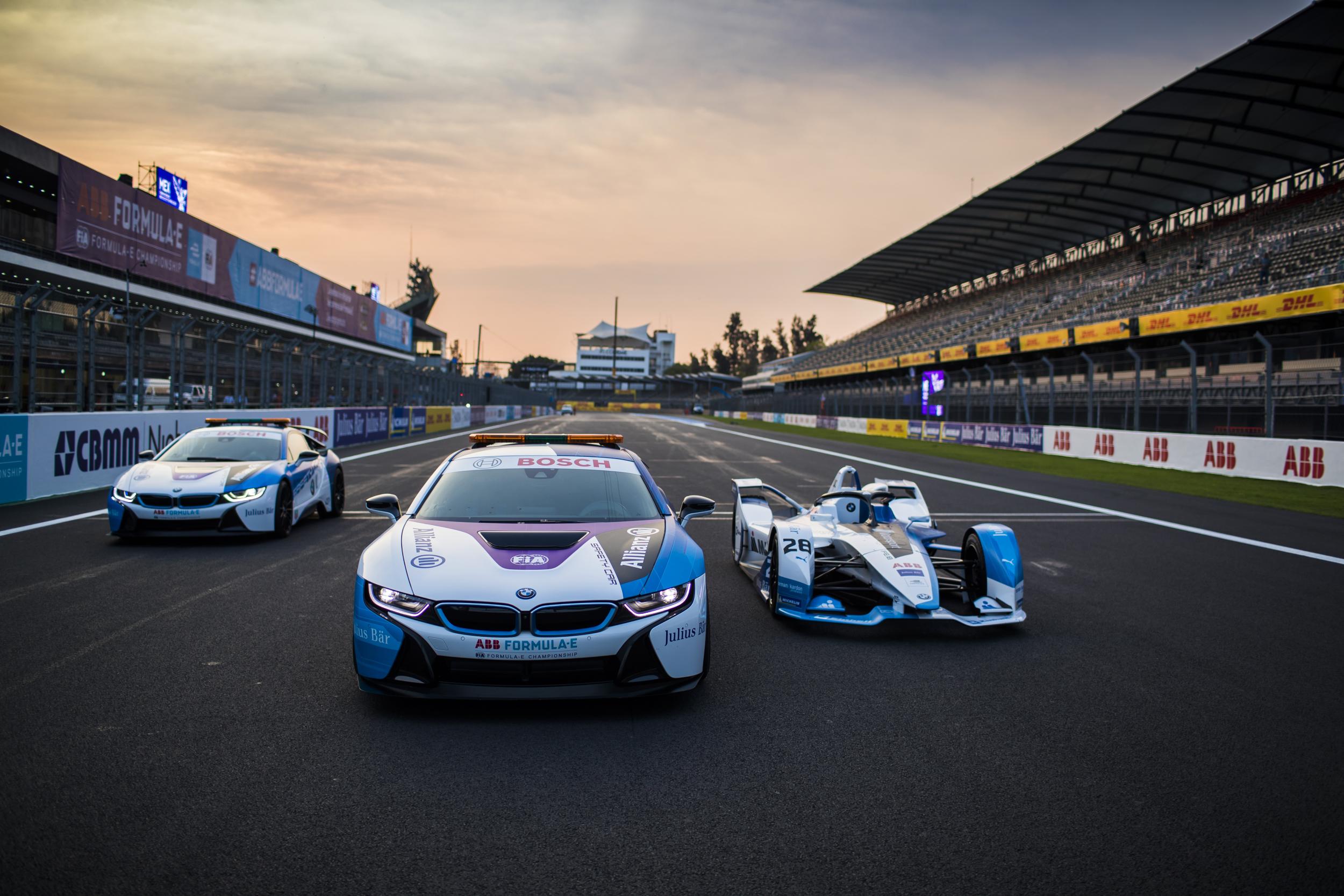 10/19

Mexico City E-Prix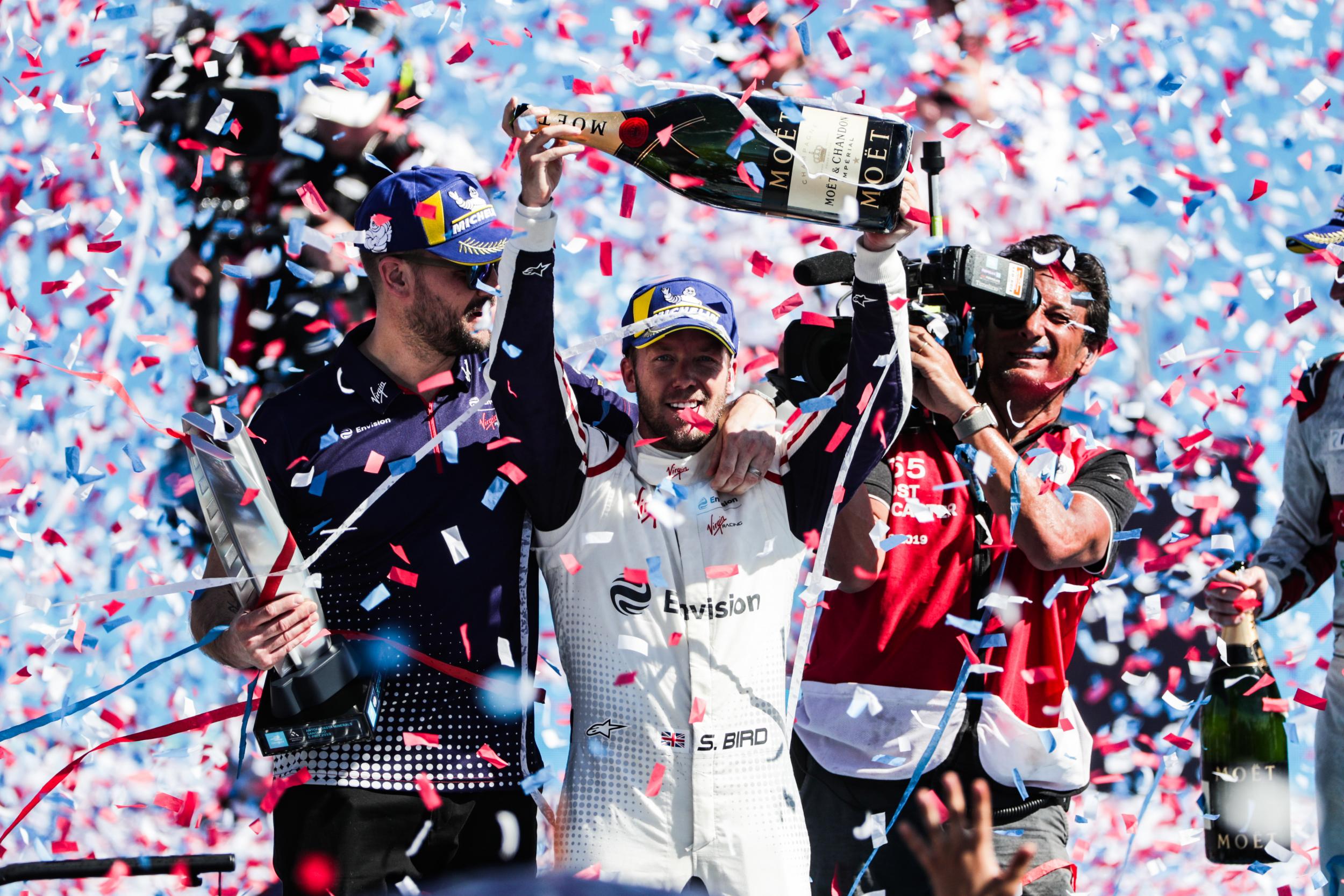 11/19

Santiago E-Prix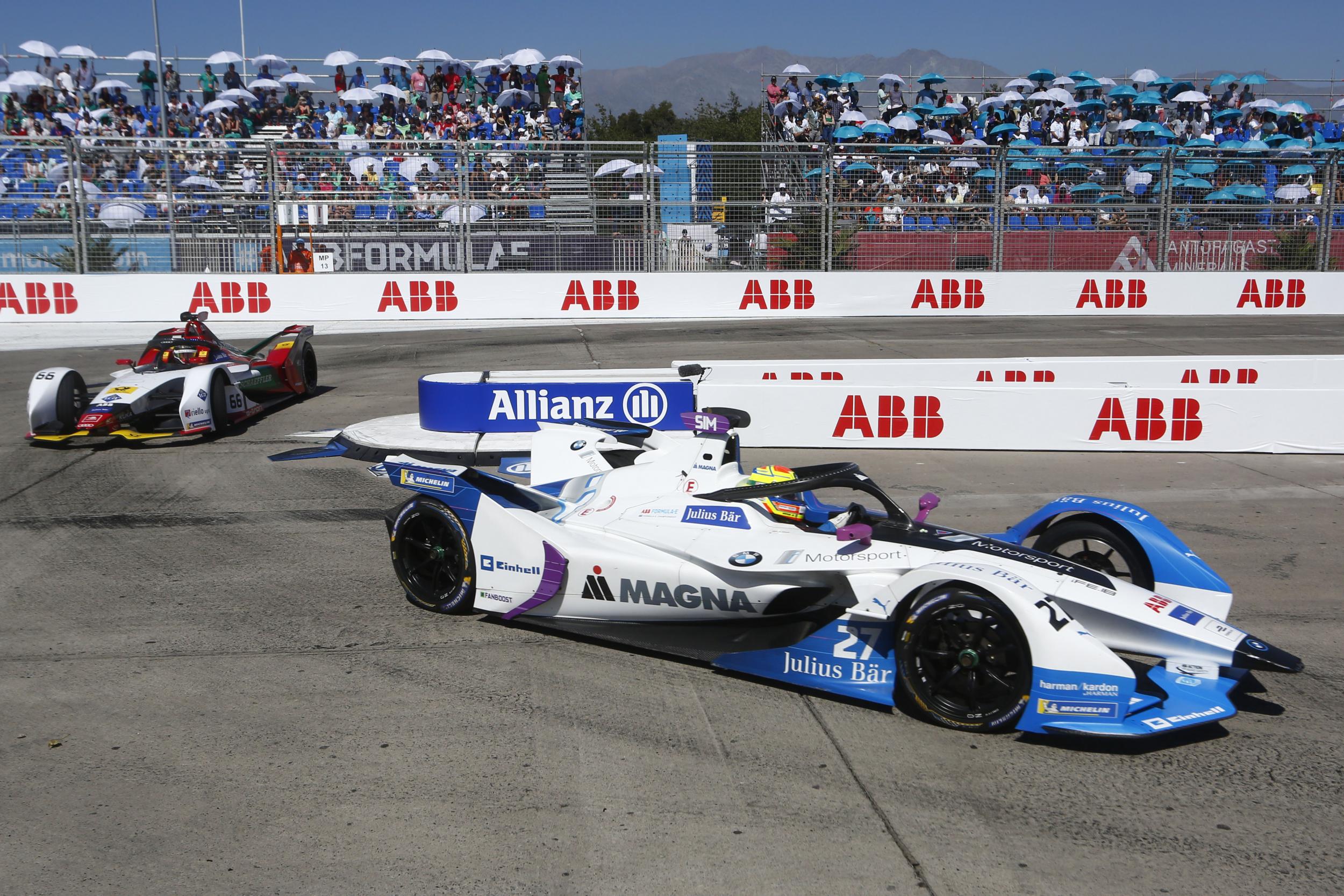 12/19

Santiago E-Prix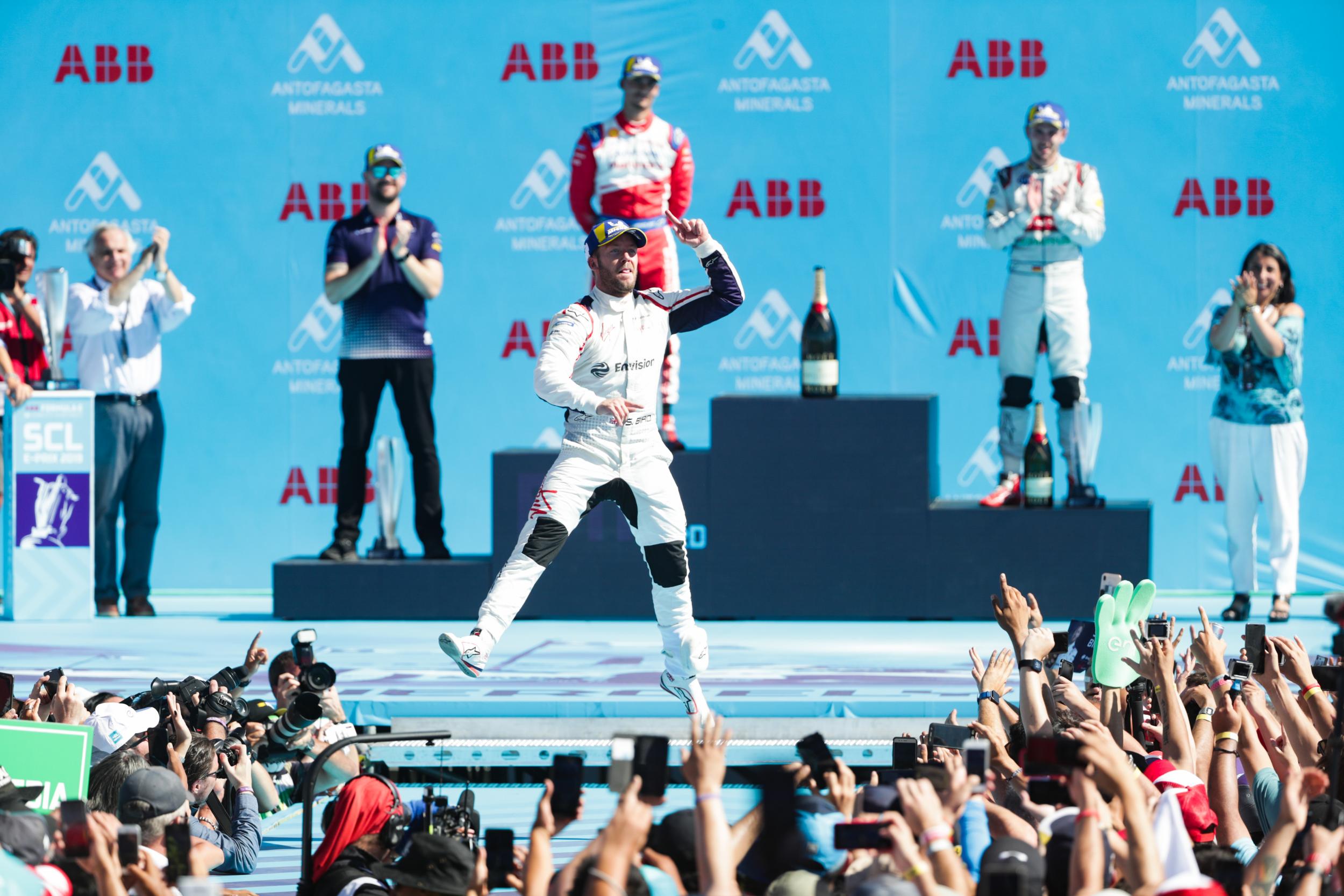 13/19

Santiago E-Prix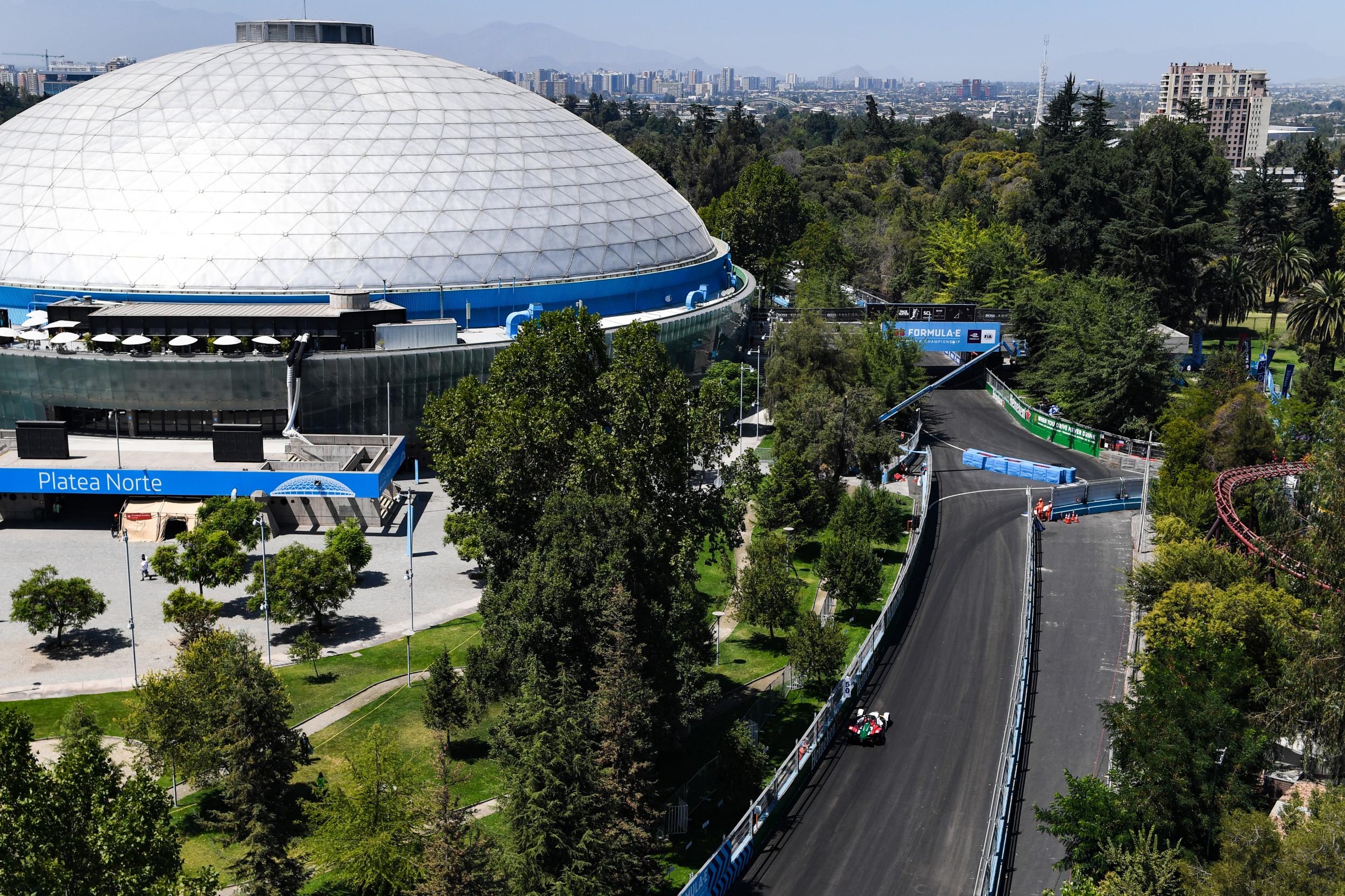 14/19

Santiago E-Prix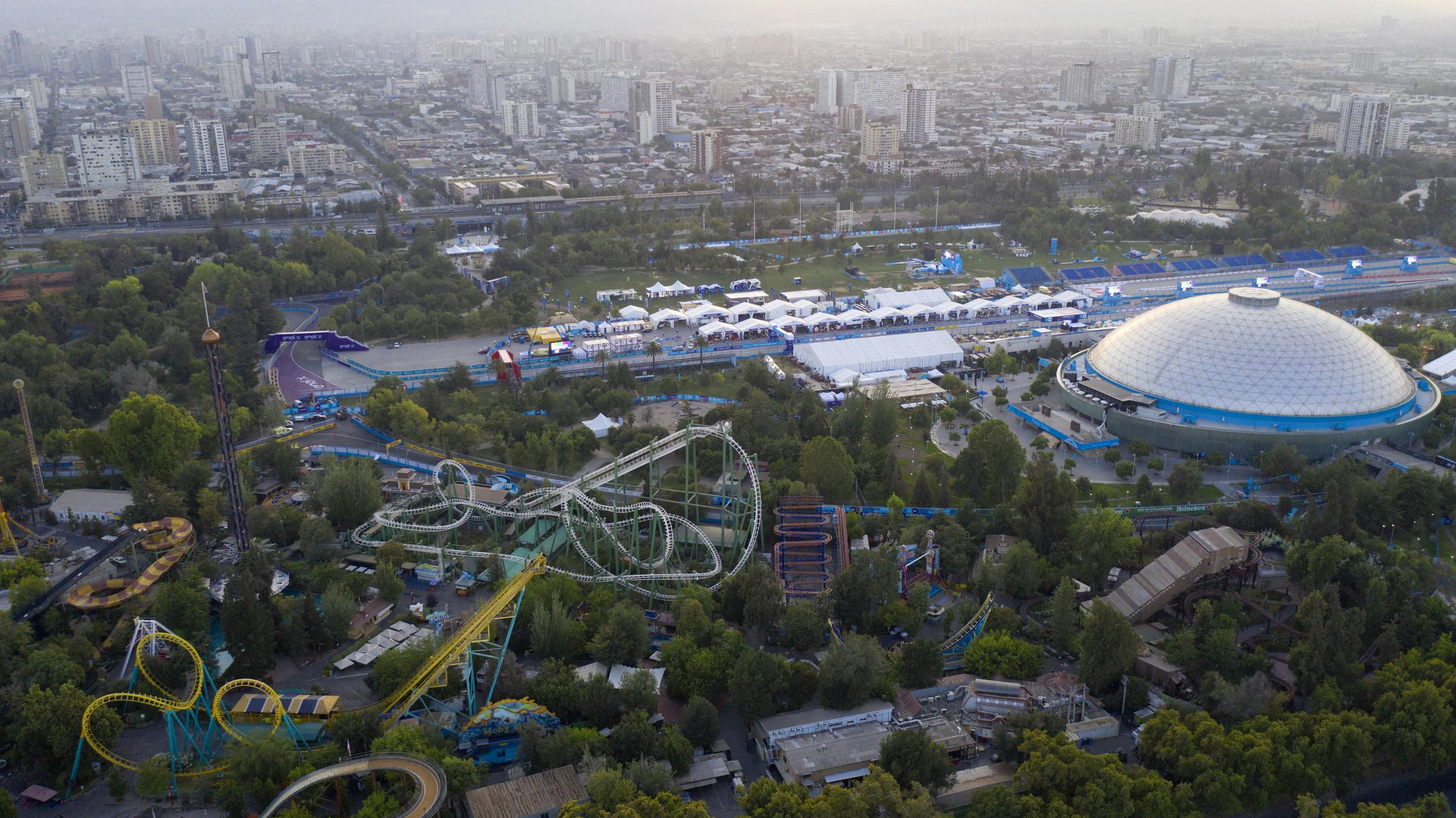 15/19

Santiago E-Prix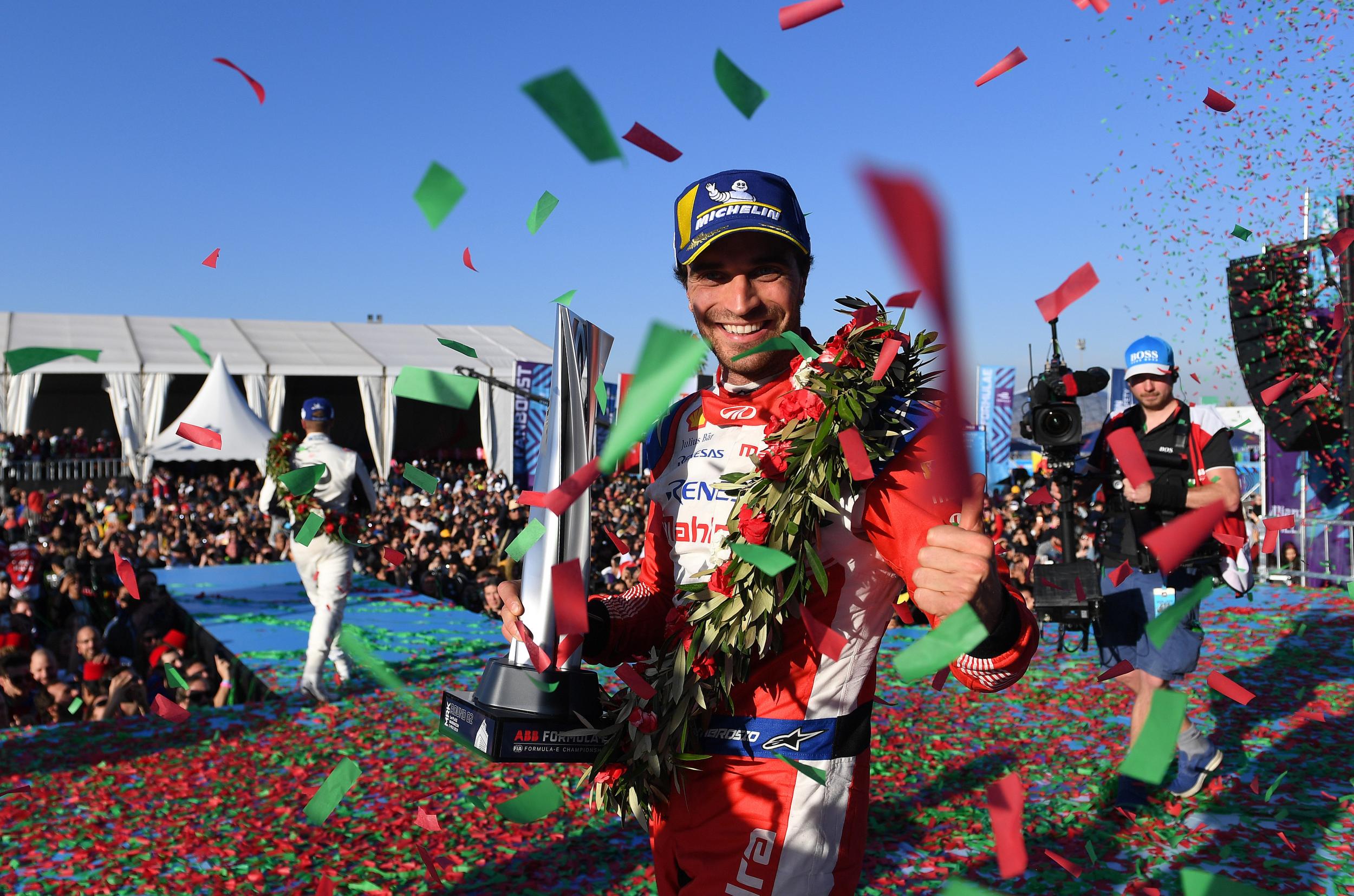 16/19

Marrakech E-Prix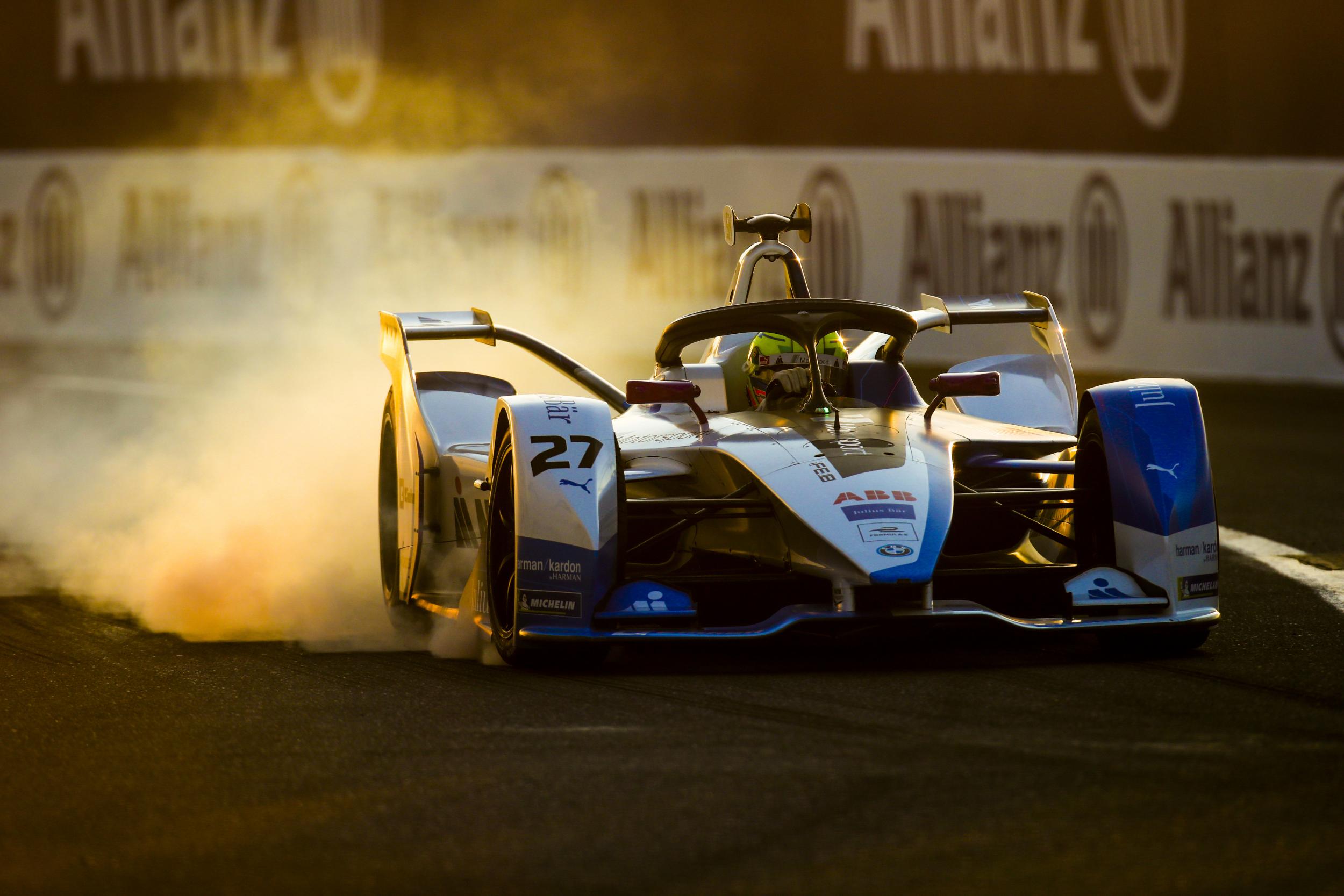 17/19

Marrakech E-Prix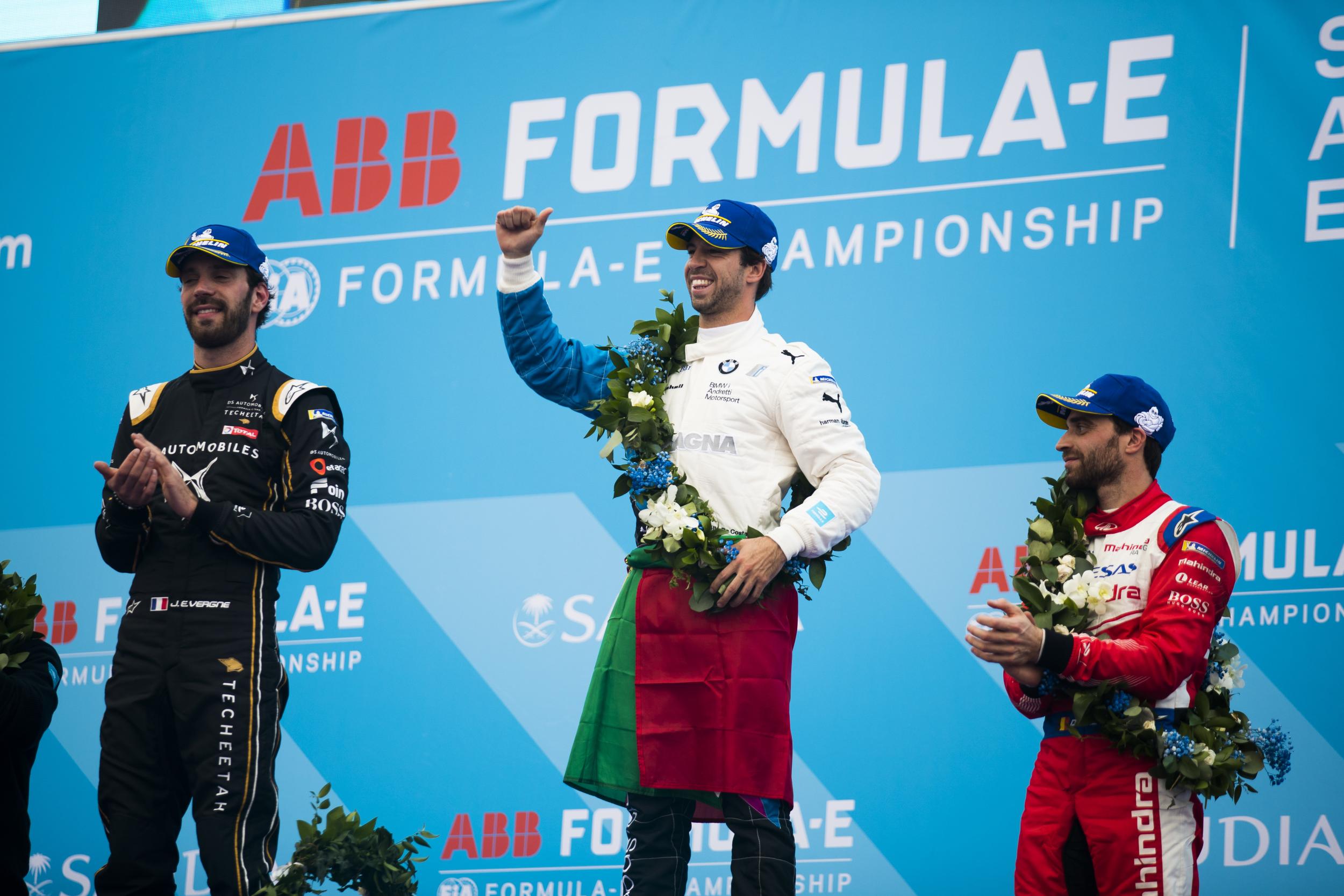 18/19

Ad Diriyah E-Prix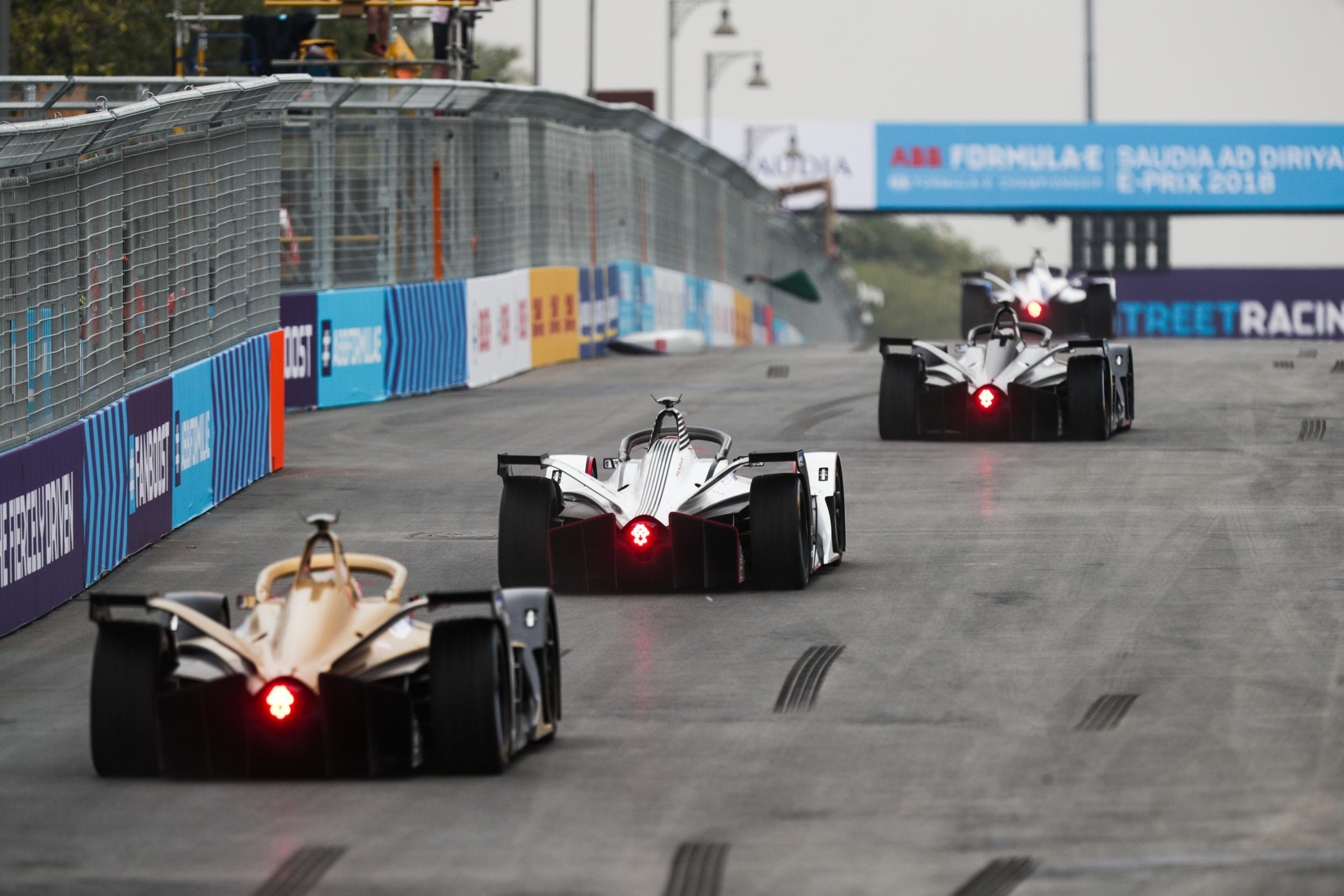 19/19

Ad Diriyah E-Prix

"I lead the Championship but think of where I could be if we hadn't had any of those issues, we could be getting closer to 100 points," said Bird. "It is a long way to go but the potential is there to have a good season.

"I don't know about the best form of my career, that is for other people to decide but what I do know is that I feel I am doing my job as well as I can. I'm not coming away thinking 'oh man I needed to have driven better.'

"I'm coming away from races thinking I've done everything I could, but I feel I've been doing that for two seasons now. If you look at last year I don't think I left a single point, not one point, on the table. I feel I got every point I could have got last year.

"It is different this year, I could be sitting here with 17 more points, with 20 more points. It is a bit different."

Bird is closely followed in the Championship by Mahindra's Jerome D'Ambrosio and Audi's Season 3 champion Lucas di Grassi, while Venturi's Edoardo Mortara sits in fourth having been handed the race win following the drama in Hong Kong.

Mortara has quietly built a title challenge – outperforming his illustrious teammate Felipe Massa in the first five races of the season although the Brazilian F1 legend has now scored points in his last two races and looks to be getting to grips with the switch to electric racing.

There also appears to have been a turnaround in form for ex-McLaren racer Stoffel Vandoorne who secured his first pole position since 2016 in Hong Kong for the HWA Racelab team.

The race will be a debut for the Chinese tropical region of Sanya on the Formula E calendar, with a custom-built track racing in the shadow of the luxury Atlantis hotel.

The FWD Sanya E-Prix will be race live at 7.00am UK time on Saturday morning on BBC Red Button, BT Sport 1 and Eurosport 1.

Keep up to date with all the latest news with expert comment and analysis from our award-winning writers

Source: Read Full Article