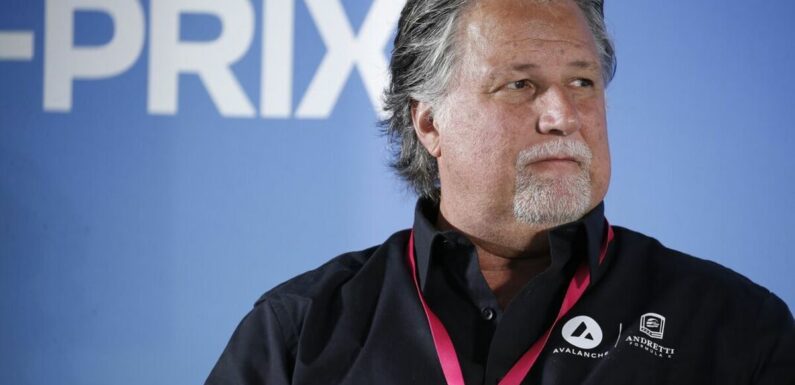 Michael Andretti has revealed that IndyCar sensation Colton Herta is 'top of the list' to join the Andretti F1 team should their bid be approved by the grid. However, the 23-year-old remains without the required super license. 
The California-born driver is already a seven-time IndyCar race winner and remains one of the most highly-rated talents in the series, but super license points remain an issue for Herta. After a disappointing 10th-place finish in the standings in 2023, he'll need to take steps forward next season if he is to get back on track to reach the required tally.
Super license points have already cost him a shot at F1 on one occasion. Herta was Helmut Marko's favoured option to replace Pierre Gasly in the AlphaTauri setup for 2023, but after the FIA turned down their request to grant him a license they opted for Nyck de Vries instead.
Click here to join our WhatsApp community to be the first to receive breaking and exclusive F1 news.
Don't miss… Sergio Perez left 'laughing' at Red Bull rumours in bullish statement of intent[LATEST]
Speaking to Sky Sports F1 about what an Andretti driver line-up could look like, Michael explained:  "Besides Dad (F1 legend Mario, said jokingly) – well, obviously, we've talked a lot about Colton [Herta].
"Colton is definitely at the top of our list, but obviously, we have the [superlicense] points problem, so we have to see how he does in the IndyCar championship. But then, we've talked to a few others as well that do qualify, but, you know, the goal is to have at least one American in the car and then an experienced driver in the other car to help mentor that."
Logan Sargeant ended the wait for another American driver in F1 but with his struggles not letting up after 17 races with Williams, the young Floridian is unlikely to be considered as an option for Andretti when they do arrive on the scene.
More F1…
Lewis Hamilton launches fresh attack on FIA as Perez breaks silence on retiring[HAMILTON]
George Russell backs Lewis Hamilton as 'obscene' FIA move sparks new F1 row[MERCEDES]
Charles Leclerc red-faced as he 'forgets' Ferrari milestone at United States GP[LECLERC]
Advert-free experience without interruptions.
Rocket-fast speedy loading pages.
Exclusive & Unlimited access to all our content.
However, one alternative option that will be considered by Andretti will be Sargeant's good friend Kyle Kirkwood. The 25-year-old enjoyed unprecedented success in the Road to Indy ladder and claimed his first two wins as an IndyCar driver this season after a shaky rookie year.
Addressing his hopes, Kirkwood said: "Yeah, I would hope that he would consider me. But I think for me right now, I'm extremely happy in the situation that I'm in. I love being US-based. I love being able to go to Florida and the time off that you get in IndyCar versus F1."
Source: Read Full Article