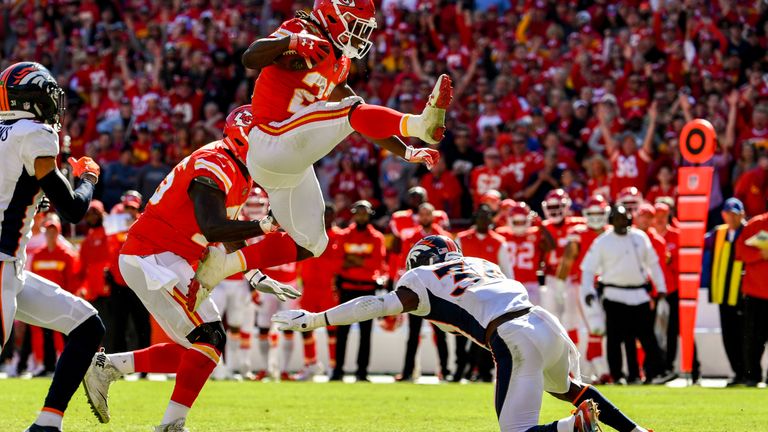 We've picked out some of the best passes, catches, and runs from Week Eight of the NFL season.
Click on the video above to watch the best plays from Week Eight, including two plays from Philadelphia's 24-28 win over Jacksonville at Wembley on Sunday. Watch Jags receiver Dede Westbrook haul in a perfect Blake Bortles pass to make it a one-score game in the third quarter, and Carson Wentz's miraculous 'pass to himself' early in the game.
The New York Giants stumbled to another defeat, but there was no surprise when Odell Beckham Jr hauled in a spectacular one-handed grab early in the game: he makes it look so easy.
Wentz leads Eagles to Wembley win
Panthers overpower Ravens defense
Rams stay unbeaten with Packers win
Saints with revenge win over Vikings
One of Sunday's most electrifying plays was Tarik Cohen's lightning-fast 70-yard touchdown. Click on the video above to see him race to the end zone on a screen play.
Finally, Kareem Hunt added to his ever-growing list of highlight-reel hurdles against the Broncos, and this time he took the ball all they way to the end zone.
For all of that, and, more, click on the video above to watch the plays of the week from Week Eight in the NFL.
Follow the 2018-19 NFL season with us on Sky Sports and through skysports.com/NFL also our app for mobile devices and iPad, or follow our Twitter account @SkySportsNFL.
Source: Read Full Article