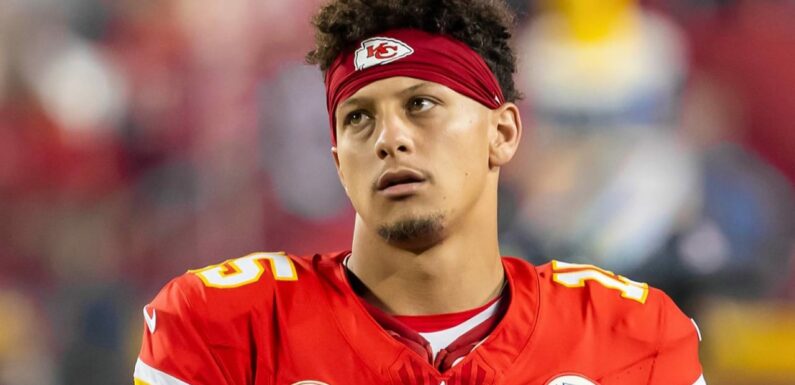 Naturally, the Kansas City Chiefs, with the best quarterback on the planet, are winning games in 2023 because their defense is smothering opponents.
In Thursday night's 19-8 win over a Denver Broncos defense that had been shredded like a mild cheese this season, Patrick Mahomes and the offense couldn't close, repeatedly stubbing its toe in the red zone, including the quarterback's ghastly interception. Yet, time and time again, the defense stepped up.
"Luckily for us, our defense has been playing great so we can go through these growing pains and try to get better and better," Mahomes said via the official transcript. "The talent's there, you can see it in spurts, but we have to learn how to sustain drives, get down into the red zone, score touchdowns, and make it easier on our defense to play free."
Related Links
2023 NFL season, Week 6: What We Learned from Chiefs' win over Broncos on Thursday night
Fearless: Chiefs TE Travis Kelce shines in prime-time win despite ankle injury
Taylor Swift returns to Arrowhead Stadium to see Travis Kelce, Chiefs defeat Broncos 
The Chiefs racked up 389 yards and 22 first downs, but when they got into the condensed area, the lack of threats who consistently win one-on-one was evident. K.C. went 1-of-5 in the red zone and 1-of-2 on goal-to-go situations. Many of their failed third downs (4-of-13 on the night) came deep in Denver territory.
The Chiefs leaned heavily on Travis Kelce and Isiah Pacheco early Thursday (170 combined first-half scrimmage yards of K.C.'s 227). There were brief spells when the offense piqued interest — most notably Rashee Rice (4 receptions, 72 yards), but the lack of explosive plays is not the Chiefs offense we'd come to expect.
"I mean I think there's always a sense of urgency, I think you ask the offensive guys in the locker room right now, they're going to say that we didn't play our best, we can do a lot of things better," Mahomes said. "We're looking up that the defense is playing so good, the special teams is playing so good, that we can still win football games."
Great teams find ways to get Ws when they're not at their best. That's the 2023 Chiefs. The defense has been stellar through six weeks while the offense still tries to figure out what works best. The plan would be for both to click come January.
"Yeah, listen, we strive for something better than what we're doing right now…" head coach Andy Reid said. "(W)e'll take the win. They're tough to get in this league. We'll get back and work on a few things and we'll get better (and) become a better team."
Source: Read Full Article