The NFL season has nearly reached the halfway marker. We've seen teams like the Chiefs and Rams emerge as favorites to meet in the Super Bowl, while offseason retools have fallen flat for the Giants and Raiders, who have commenced selling off assets to play for the future. But who is set to win — and more importantly, cover the spread — in Week 8?
We'll take you game by game to reveal how our experts picked the lines earlier in the week while also sharing our thoughts on survivor pool picks for Week 8 and showing you all the great places you can find NFL picks talk throughout the week. Let's get to it.
So which teams should you back in Week 8 of the NFL season? And which Super Bowl contender goes down hard? Visit SportsLine now to see which teams are winning more than 50 percent of simulations, all from the model that has outperformed 98 percent of experts tracked by NFLPickWatch.com the past two seasons.      
Eagles vs. Jaguars in London

Time: Sunday, 9:30 a.m. ET (NFL Network)  
Open: Eagles -2.5 (-115)
Current: Eagles -3.5 (105)
"Everyone's throwing this Jaguars team under the bus, saying you know what, they're done, their defense is yelling at each other after the game … but it's not like the Philadelphia Eagles have been world beaters. They're still trying to shake off that Super Bowl hangover. Carson Wentz has been impressive, but in tight situations, specifically blowing a 17-point lead in the fourth quarter of a game against the Carolina Panthers, Wentz couldn't come up with a big drive at the end of the game. I think their struggles continue, and I think this is a time to buy the Jacksonville Jaguars. When everybody's counting them out, I think they'll get things back on track." — Danny Kanell on the Off the Bench podcast
Kanell picks all the games each week on the Off the Bench podcast, which he and Raja Bell roll out three times a week to talk about all things sports.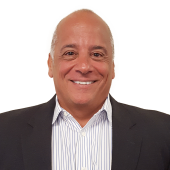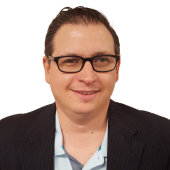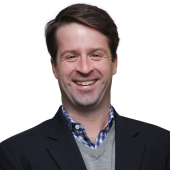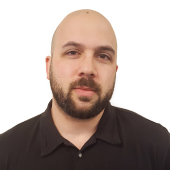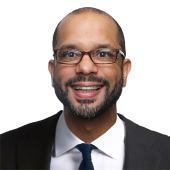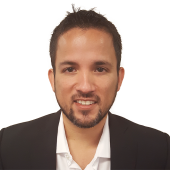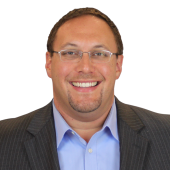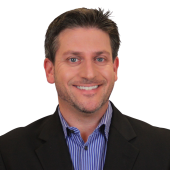 Browns at Steelers
Time: Sunday, 1 p.m. ET (CBS)  
Open: Steelers -7.5 (Even)
Current: Steelers -8.5
"Lot of big spreads this week, but that's what happen as the league's haves and have-nots begin to separate. The Steelers already had their one let-down game against the Browns and settled for that ugly tie in weird conditions. Now they come off a bye to host the reeling Browns, caught amid more of Hue Jackson's self-created turmoil. Carlos Hyde and Josh Gordon have already been traded, and Pittsburgh's defense, which has been a lot better since the first two weeks of the season, will put Baker Mayfield under duress. If you take away Jarvis Landry in the Browns passing game, who else can win for them? Cleveland is reeling a bit lately, and I really like this spot for the Steelers to stay atop the AFC North and maybe start pulling away from the pack." — Jason La Canfora on his Week 8 best bets
La Canfora is 10-5-1 in his best bets column this year, and he's picking three winners for Week 8.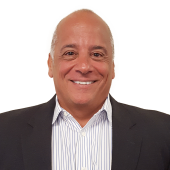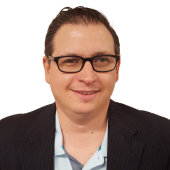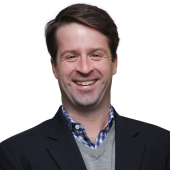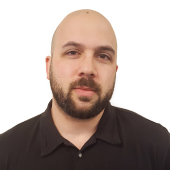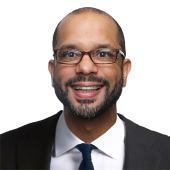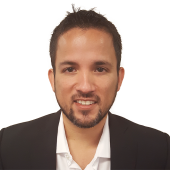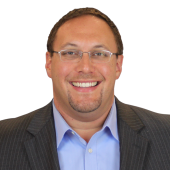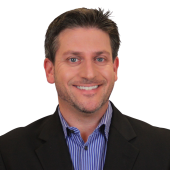 Broncos at Chiefs
Time: Sunday, 1 p.m. ET (CBS)  
Open: Chiefs -10.5 (+115)
Current: Chiefs -9.5
"I'd look for a -9.5 on this line, but either way, I think you have to play the Chiefs to keep rolling. Chiefs should score a ton of points like usual, and they've reached 38 in five of their seven games. That could be even easier if Von Miller and Brandon Marshall can't play (both are questionable). Royce Freeman is out for the Broncos, and that throws a wrench in the rushing attack. I wouldn't trust Case Keenum on the road to keep up with the Chiefs offense, and with Vance Joseph 0-6 ATS in 1 p.m. games, I'm willing to lay the big number." — R.J. White on his Week 8 SuperContest picks
Get all five of my Week 8 SuperContest picks over at SportsLine, and use promo code WHITE to receive your first month for $1.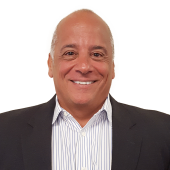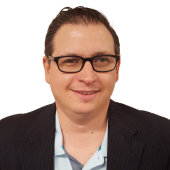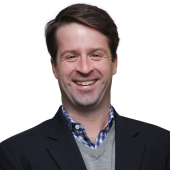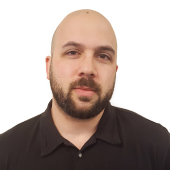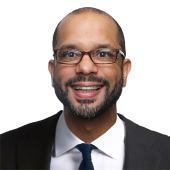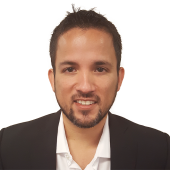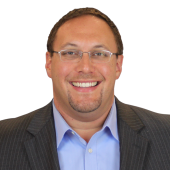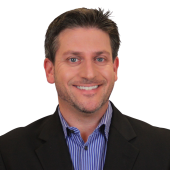 Jets at Bears
Time: Sunday, 1 p.m. ET (CBS)  
Open: Bears -7 (+110)
Current: Bears -8
If you're still in your survivor pool, that means you didn't use the Bears in Week 6 after it was announced on Sunday morning Brock Osweiler would be starting for the Dolphins. That caused the line to jump to Bears -7 by close, which made them the biggest favorites they'd been all season, but they walked out of Miami with a loss. I can't see this game going the same way in the easiest home matchup they've had all year. The offense has been playing very well over their last three games, and I think they should have won against the Pats last week but were done in by special teams miscues. The Jets are dealing with multiple injuries at receiver and cornerback that lowers their ceiling passing the ball and defending the pass, while Sam Darnold looked awful in his first exposure to cold weather last week. Bears get back on track here after two tough losses.
But that's just my opinion. SportsLine expert Mike Tierney has a different take on who to select in survivor pools this week, which you can check out over at SportsLine.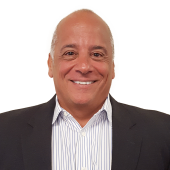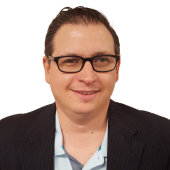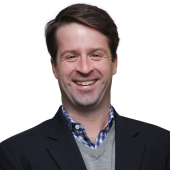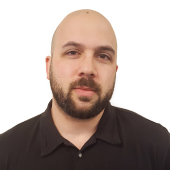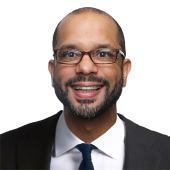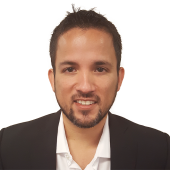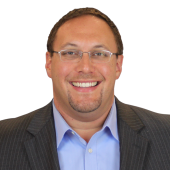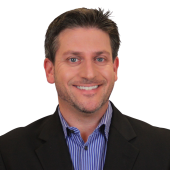 Redskins at Giants
Time: Sunday, 1 p.m. ET (FOX)  
Open: Pick 'em
Current: Redskins -1
"Despite the close final score of the Giants' Monday night loss to the Falcons, the Giants never really threatened the Falcons. Eli Manning put up a nice stat line, but he did most of his damage in the fourth quarter — after he spent the first three quarters missing Odell Beckham in the end zone and dumping off passes underneath. A good performance against a bad defense after the Giants fell behind by two touchdowns isn't enough to generate confidence in Manning moving forward … It's not that the Redskins have been particularly impressive, but they've been competent whereas the Giants have been the opposite of competent. Outside of an embarrassing performance in New Orleans against an unstoppable Saints offense, the Redskins have given up six, 21, 17, 17, and 17 points. Expect another solid outing by their defense against an offense that's limited by a bad offensive line and a washed up quarterback." Sean Wagner-McGough on his Week 8 best bets
Wagner-McGough also dives deep into the next matchup on the board in his best bets column for Week 8.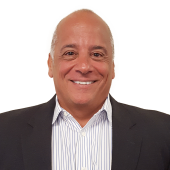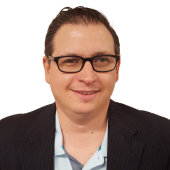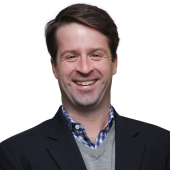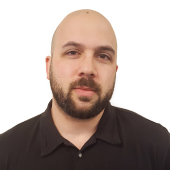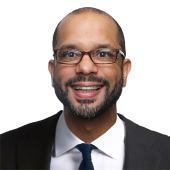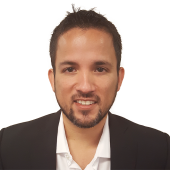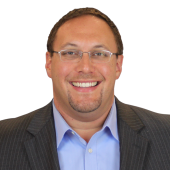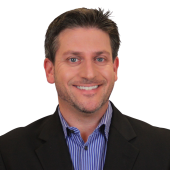 Seahawks at Lions
Time: Sunday, 1 p.m. ET (FOX)  
Open: Lions -3 (+110)
Current: Lions -3
"The Seahawks are coming off a bye, which they needed to get some guys back. The Lions impressed last week by winning at Miami, but I think Seattle will win this game behind a big one from Russell Wilson. The Seattle defense is improving by the week as well." — Pete Prisco on his Week 8 best bets
Not only is Pete taking the Seahawks as underdogs, but he's fading two NFC powerhouses that have a combined 12-1 record. Why would he do this? Check out his reasoning in his best bets column for Week 8.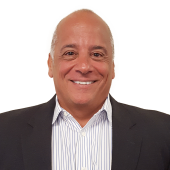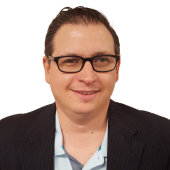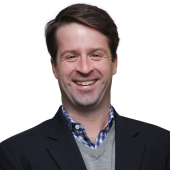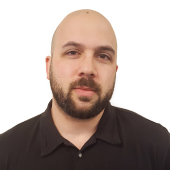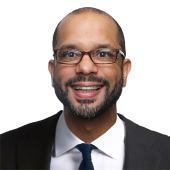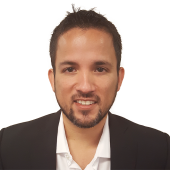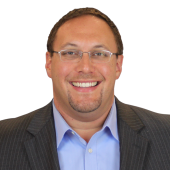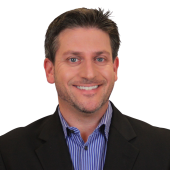 Buccaneers at Bengals
Time: Sunday, 1 p.m. ET (FOX)  
Open: Bengals -6
Current: Bengals -3.5
"Since the beginning of the 2008 season, the Bengals are 43-36-3 ATS at home. That trend in and of itself has been profitable, but it's nothing special. Where things become interesting is in games against NFC opponents. In that same time span, the Bengals are 12-6-1 ATS against NFC teams in Cincinnati. While that trend is intriguing, it isn't what attracted me to this pick. I always like to look for teams coming off blowout losses as the public tends to overreact, and last week the Bengals lost to the Chiefs 45-10 on Sunday Night Football when the entire country was watching. As a result, a team that should be a 6-point favorite at home against this Bucs team is available at 4 points." — Tom Fornelli on his Week 8 best bets
Fornelli is coming off a 3-0 week in his best bets column, so you might want to check out who else he's backing for Week 8.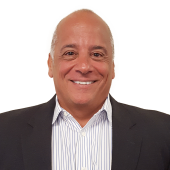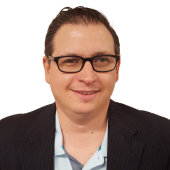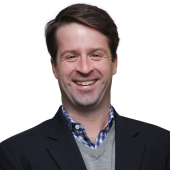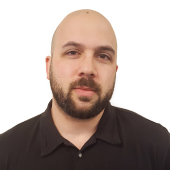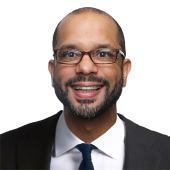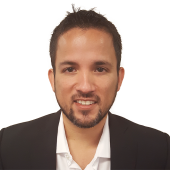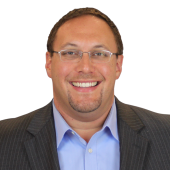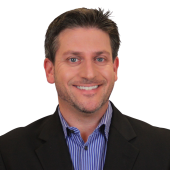 Ravens at Panthers
Time: Sunday, 1 p.m. ET (CBS)  
Open: Pick 'em
Current: Ravens -2.5 (-120)
"Do not care to take road chalk here, but I firmly believe the Ravens are a better team. They're coming off a tough loss to the Saints at home where, if the defense does its job in the fourth quarter, Baltimore easily wins. And Carolina was down 17-0 in the fourth quarter to the Eagles — if Philly's defense does its job, the Panthers lose. That's not to discredit Drew Brees and Cam Newton and their outstanding late-game play, but the point is that this line is way different if two good defenses keep two good quarterbacks from pulling off two fairly unlikely — but good! — comebacks. The line continues to move in Baltimore's direction, so I like the value here and it reminds me a lot of the Ravens visiting the Titans a few weeks ago. At the very least it would be stunning if this is a blowout, which gives Baltimore a chance to win a close game on the road against a team that doesn't take the top off offensively." — Will Brinson on his Week 8 best bets
Brinson thinks that we're in for a bit of course correction after a week where the public cashed on my popular plays, which is why in addition to the Ravens, he's putting some pretty ugly underdogs in his best bets for Week 8.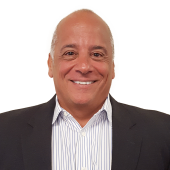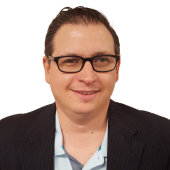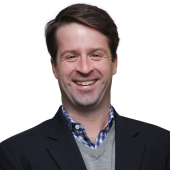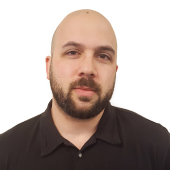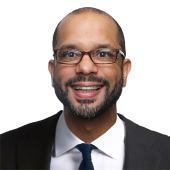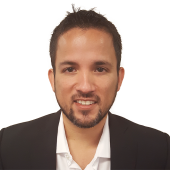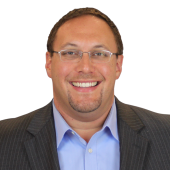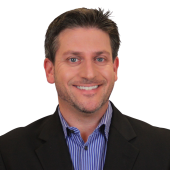 Colts at Raiders
Time: Sunday, 4:05 p.m. ET (CBS)  
Open: Pick 'em
Current: Colts -3 (-105)
"The fun thing about this game is that I have no idea who's going to be playing for the Raiders this week because there's a 70 percent chance that they try to trade away half their roster before these two teams actually kickoff on Sunday. After trading Amari Cooper, I'm now convinced that Jon Gruden is willing to trade anything that isn't nailed down at the Raiders' practice facility … The problem with not having a pass rush is that it means the opposing quarterback can sit back and pick you apart, and when that quarterback is Andrew Luck, you're in trouble. Over the past four weeks, Luck has quietly been on a hot streak that no one has really noticed because he plays on a 2-5 team. Since Week 4, Luck has thrown 15 touchdown passes, and to give you an idea of how ridiculous that is, no other quarterback has even thrown 12 touchdown passes since Week 4 (Patrick Mahomes has thrown nine in that span)." — John Breech, who's taking the Colts to win 31-20
Breech runs through the entire card to pick some winners early each week. You can check out everyone he likes in his Tuesday picks column.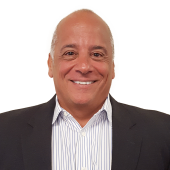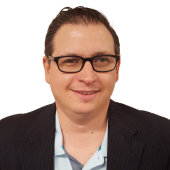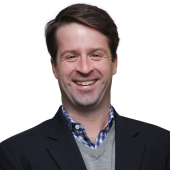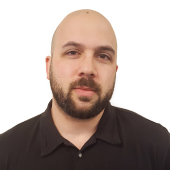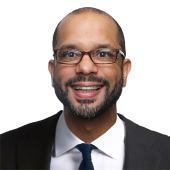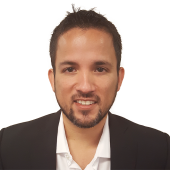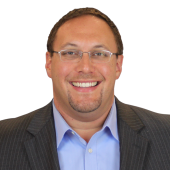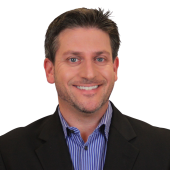 49ers at Cardinals
Time: Sunday, 4:25 p.m. ET (FOX)  
Open: Pick 'em
Current: 49ers -1.5
"There isn't a lot to say about this game other than it looked a lot more intriguing over the summer, back when Jimmy Garoppolo was still healthy and the Cardinals had their rookie franchise quarterback and looked to be a much better team than the group that went 8-8 a season ago. As it stands are a combined 2-12 and together have a negative point differential of minus-152. By contrast, the Rams — who lead both teams by six games in the division — have a point differential of 107." — Ryan Wilson, who predicted a final score of 9-6 in his weekly picks column
You can check out which side Ryan thinks explodes for nine points in our picks table below.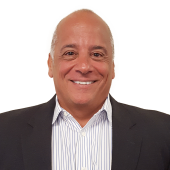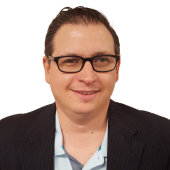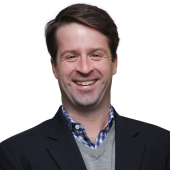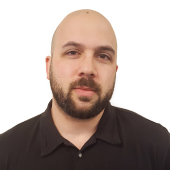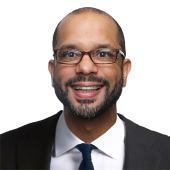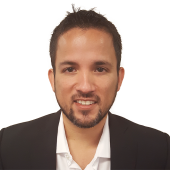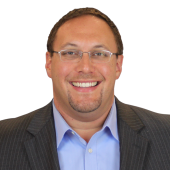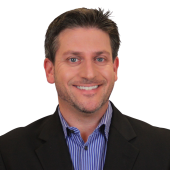 Packers at Rams
Time: Sunday, 4:25 p.m. ET (FOX)  
Open: Rams -10.5 (+105)
Current: Rams -9
"Everyone keeps talking about Aaron Rodgers putting up points — and that's fine, he will. But not as many as the Rams will. L.A. wins going away and the game soars over the total." — CBS Sports HQ host Nick Kostos 
Kostos is rolling in the Las Vegas SuperContest, and at 23-12 he enters the week in the top 100 of a field of more than 3,000 contestants. He's joined by a cavalcade of NFL betting experts each Sunday at noon ET for SportsLine Edge, where the team goes through the NFL slate each week and shares what you have to know before placing your bets. Be sure to join them at noon ET on Sunday over at CBS Sports HQ, your 24/7 home for news, analysis, Fantasy and gambling insight, and more.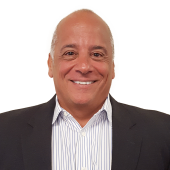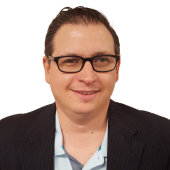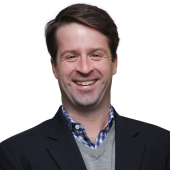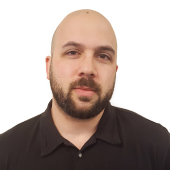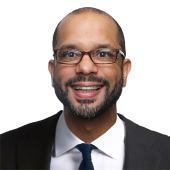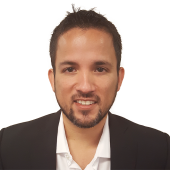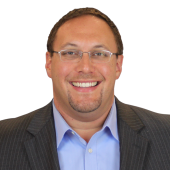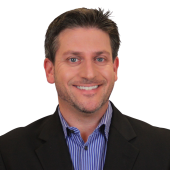 Saints at Vikings
Time: Sunday, 8:20 p.m. ET (NBC)  
Open: Vikings -1 (-120)
Current: Saints -1.5
Will Brinson: "We all are backing Mike Zimmer and the Minnesota Vikings hosting the New Orleans Saints. We're fading the 5-1 Saints. Why are we doing that?"
Pete Prisco: "Well, because the Vikings are playing pretty good football, Kirk Cousins is playing really good football, and the defense has been better. The Saints are playing back-to-back road games, the Saints have issues defending the pass, which is why they went out and traded for Eli Apple, and I think in this spot it's a great situation for the Vikings. The line looked funny to me."
R.J. White: "Not only do the Saints have trouble defending the pass, they're 32nd in DVOA against No. 1 receivers, they're 32nd in DVOA against No. 2 receivers. That's not a good thing when you have to play a Diggs-Thielen combination. You know that's the strength of Minnesota's passing game. I don't know that Minnesota's gonna run the ball much, but I don't think it matters. [Kirk] Cousins could throw for 400-plus in this game. Minnesota wins running away with it."
That's from the Friday edition of the Pick Six Podcast, hosted by Will Brinson five days a week. It's all the things you're looking for: news, fantasy, picks, really, just football stuff for football people. If you haven't subscribed yet, what are you waiting for? Subscribe: via iTunes | via Stitcher | via TuneIn | via Google Play.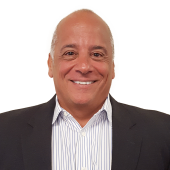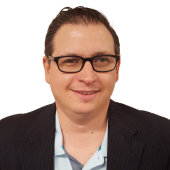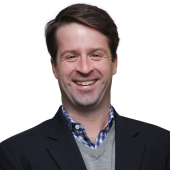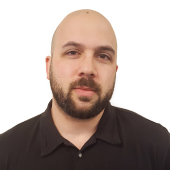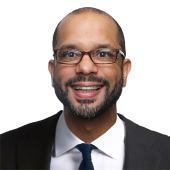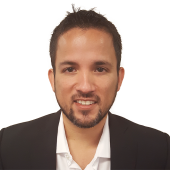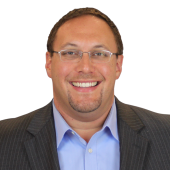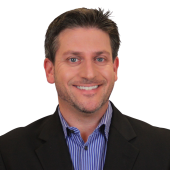 Patriots at Bills
Time: Monday, 8:15 p.m. ET (ESPN)  
Open: Patriots -14 (+105)
Current: Patriots -14
Before you make any picks, you need to see what Patriots expert Stephen Oh is picking. A data scientist who co-founded Accuscore, Oh has an uncanny beat on the Patriots. In his last 23 picks involving the defending AFC champions, against the spread or on moneyline, Oh has been correct 16 times. Anyone who has followed him is way up.
For Patriots vs. Bills, we can tell you Oh is leaning Over, but his much stronger play is against the spread. He's found an alarming stat that makes one side of the spread a must-back. You absolutely need to see it before locking in your own picks.
Head over to SportsLine now to get Oh's take on the Monday night matchup and picks from all SportsLine's analysts on not just NFL, but on everything that sportsbooks are hanging on the board.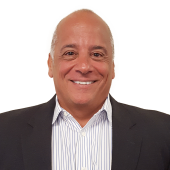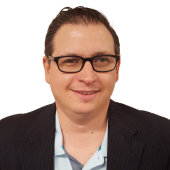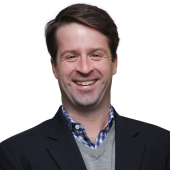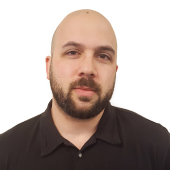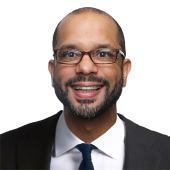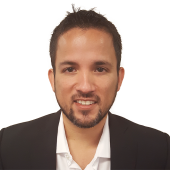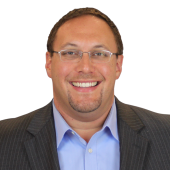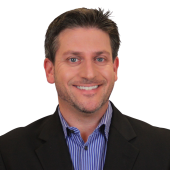 Thanks for checking us out, and good luck with your picks in Week 8!
Source: Read Full Article