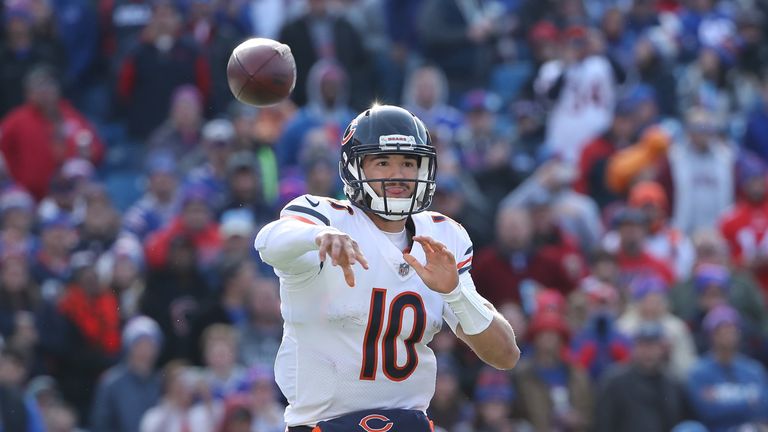 Fantasy analyst expert Adam Rank takes on the NFL Challenge, picking his team for Week 10…
Each week you get to pick a passing offense, rushing attack, defense and special teams unit to pick up points for your team while, on top of that, you can select a quarterback, running back and wide receiver to score additional points. Register to play by clicking here.
Adam Rank: Week Nine points
Julio Jones has finally scored a touchdown! Wow, that took a long time. Jones had gone 78 games without a TD! Or, at least it seemed that way. You might want to double-check my maths. Of course, I would reason that Julio would have broken the skid a lot sooner if he got to play his own defense during that stretch. Wait, is that too mean?
I'm happy for him though. It was one of the most over-hyped marks in the NFL. Jones was clearly one of the best receivers in the game and he did not need the validation of a touchdown. Although, it was certainly nice on my fantasy leagues. Hey, I'm a human being, I like touchdowns too.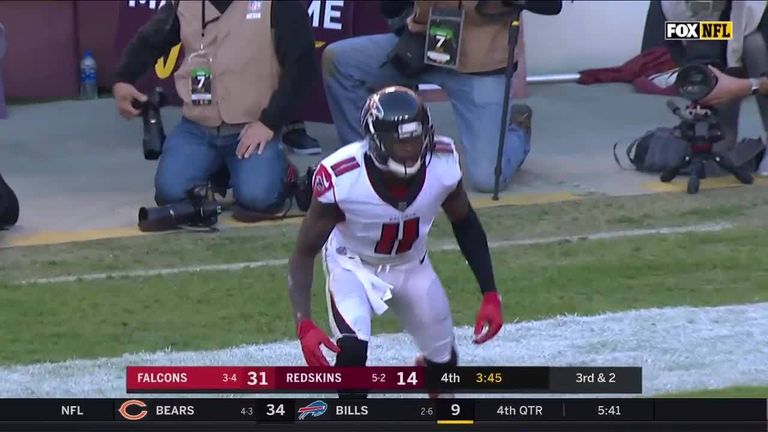 All right, will we go with Julio this week? You are moments from finding out. And, as a reminder, if you have not used up Patrick Mahomes or Todd Gurley, then go ahead and get them into the lineup. Don't fool around with it, we are running out of weeks. But here are some other players who you might be able to play this week.
Chicago Bears passing offense
This was a lot harder than I had first anticipated when I started to put this together. They have a pretty good matchup against the Lions – Detroit has allowed opposing quarterbacks to complete 68 per cent of their passes against them. They have allowed 16 touchdown passes and a passer rating of 112.5 this season. The Bears did not have a lot of attempts against the Bills last week because the defense was playing so well. But, when you broke down some film, Mitch Trubisky really did a nice job of making some big-boy throws on some third-and-longs they found themselves in. I like this enough.
Los Angeles Chargers rushing offense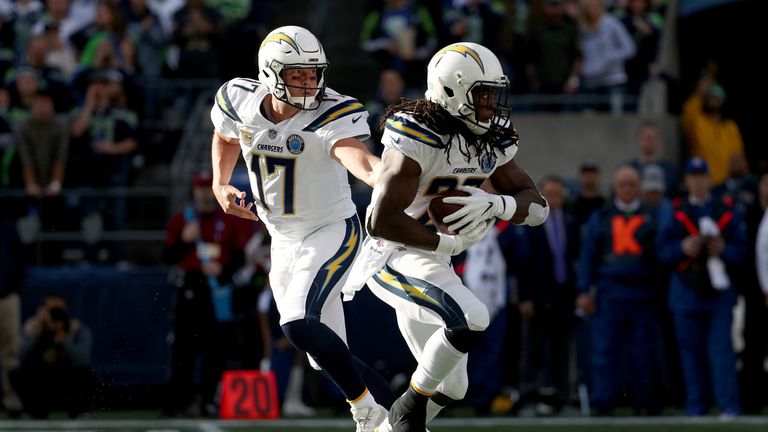 I was debating which side of the Chargers offense I wanted to play this week at home against the Raiders. I will settle for the running attack because this is the kind of game where it can immediately get away from the Raiders and the Chargers could spend the entire second half running the ball. The Raiders have allowed the fourth-most rushing yards this season – teams have averaged a robust 4.8 yards-per-attempt against them – and we saw at the end of last week's Thursday night (Friday morning) game that the 49ers were really starting to get loose against them.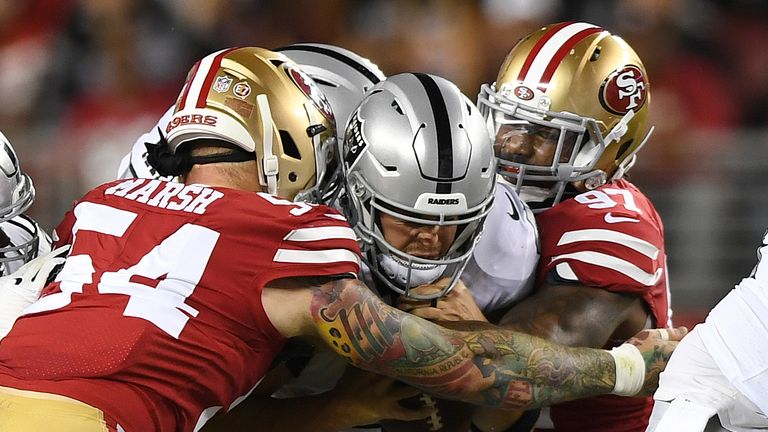 Indianapolis Colts defense
I know, I know, it seems strange. But the Colts were actually playing well before their bye week. And really, I just want to take advantage of the matchup against the Jaguars, who have struggled offensively. Now, I do not mean to besmirch my friends down in Duval County, Florida. I love the men and women who support this team. But the offense has regressed. The Jaguars are one of the lowest-scoring teams in the AFC, having scored just 134 points this year. Now, we could end up getting burned on this one, but I am willing to make this play. The alternative would be to find a different passing offense, maybe use the Rams passing offense and then the Bears D. I just want to provide you with some options.
Philadelphia Eagles special teams
Jake Elliott makes kicks. He had attempted multiple field goal attempts in five consecutive games heading into the Birds' Week Eight contest against the Jaguars. Which leads me to a very important question, Jake. You waited until you got all the way to London to stop kicking field goals? What gives with that? That seems pretty rude. But the Eagles have a matchup with the Cowboys which leads me to believe there will be plenty of field goal attempts. If the Eagles are rude, and insist on touchdowns, do not look at me.
Ryan Fitzpatrick, QB, Tampa Bay Buccaneers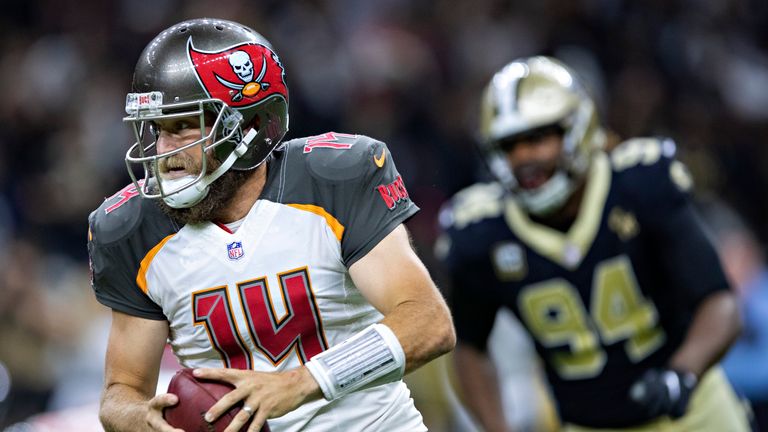 Look, the Fitzmagic is real. Let's all jump on board. I advocated that you play Fitzmagic last week in standard fantasy leagues. A lot of people jumped into my mentions on the social media to let me know that he threw an interception. Yeah, I was watching the game. Don't worry about me; I'm at the command center at the NFL Network studios, I know about it before you do. Or I would like to think that. But, I was fully aware. I kept my cool, and when Fitz went out and did his magic, I kept calm and cool.
The reason we love Fitzmagic is because a) he's the G.O.A.T. (he's not). But Todd Monken's offense has been incredible this season. Tampa Bay quarterbacks have been the QB1, QB6, QB4, QB23, QB1, QB6, QB1, QB5 in the league, so you should feel safe with the Bucs quarterbacks. Not only that, but the Bucs defense is not good. Which means a lot of negative game-scripts that forces the Bucs to play a lot of catchup. Like Sunday, when they fell behind early and had to throw all game.
Kareem Hunt, RB, Kansas City Chiefs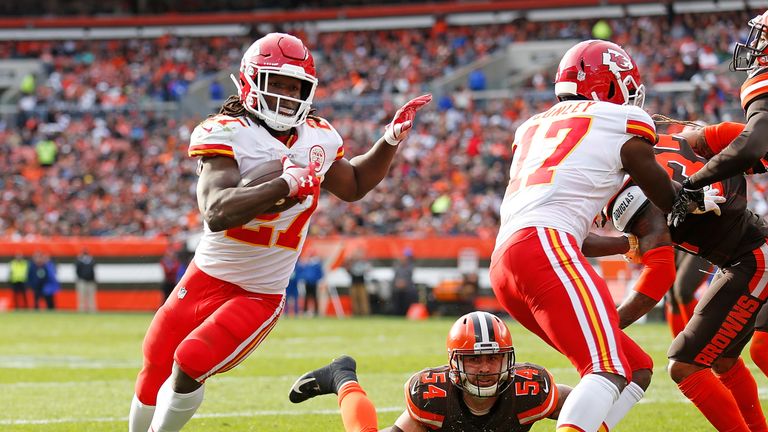 Todd Gurley and Alvin Kamara are obviously nice options, but I am going to go with Hunt, who has played really well recently. It's funny, there was much consternation in the early part of the season. Maybe, it seemed, Hunt was not going to fit in with this offense. Now he's out there ruling. It's like the first time you tried beer. You did not think you would ever like it and you could not understand why all of the adults in your family liked it. Hunt had three touchdowns on Sunday and has been one of tmost consistentent fantasy options since Week Four.
Odell Beckham Jr, WR, New York Giants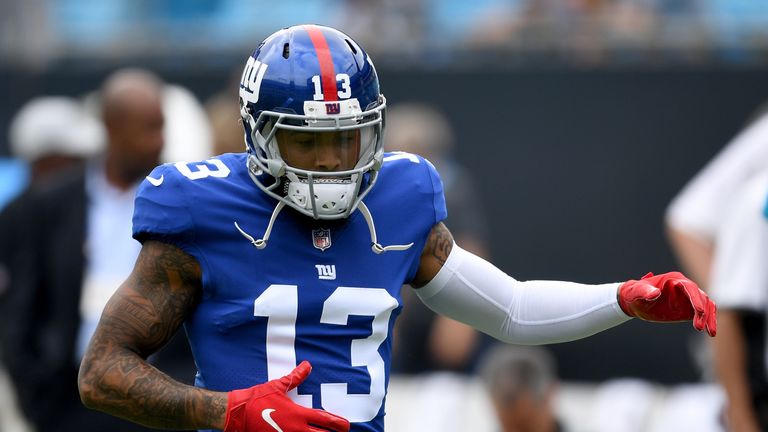 I was about to say Julio Jones, but he is probably not going to get another touchdown for another six years, so why try to chase last week? I'm kidding, he's still good. As is Davante Adams. But I'm going with OBJ here. He was really starting to get a groove going before the bye, so I'm taking a bit of a calculated risk here. The matchup against the 49ers is fine. San Francisco is middle-of-the-pack when it comes to points allowed to opposing receivers. But also, remember, they were not really tested against the Raiders. So, I'm going with OBJ, who has recorded at least 100 receiving yards in three of his last four.
Click here to register to play NFL Challenge.
Source: Read Full Article