Two years ago, in the midst of a coaching change at North Carolina, Chazz Surratt made a bold and rare decision to switch from quarterback to linebacker, a move that has positioned him to realize his NFL dreams.
Chazz Surratt admits it now. He could've beaten his younger brother, Sage, by more conventional and certainly more merciful means.
Chazz is a year older, and one year can be a big advantage when you learn to play chess just a few years after you learn to walk. Anyway, simply notching a victory wasn't enough, so anytime Sage made the mistake of leaving an open path for his brother to advance a pawn to the back row of the board, Chazz pounced. Known in chess as "promotion," it is the checkers equivalent of being "kinged." The player can exchange the pawn, the game's least valuable piece, for a queen, its most valuable, and from there, usually destroy the opponent in embarrassing fashion.
"I wanted to blow him out," Chazz said. "And that's the way you do it."
Surratt's time at the University of North Carolina began with the promise and potential of a record-setting high school passer. But just as chess pawns face all sorts of peril at the front line of the conflict, Surratt's career as a college quarterback was imperiled as well: attacked by injuries, blocked by competition, left behind by suspension.
But in the fall of 2018, while sidelined for the season with torn wrist ligaments, Surratt began to see the board in an entirely different way.
And with his NFL dream slipping away, he made his own break for the back row: a race to transform from quarterback to inside linebacker. With three of his five years of college eligibility already exhausted, it was viewed by outsiders as a desperation move. And for good reason: Quarterbacks rarely change positions, and when they do, it's almost always to running back or wide receiver. Quarterback to linebacker? Practically unheard of, and a complete restart where his evaluation by NFL scouts was concerned.
Now in his second season on the other side of the ball, scouts agree Surratt is far better equipped for the NFL as a linebacker than he ever was as a quarterback. The speed he used as a dual-threat passer for the Tar Heels in 2017 is now what he utilizes to chase down sweeps and blanket receivers on third down. He's using a quarterback's understanding of offensive football to help him anticipate play calls and make plays at linebacker.
He's a different piece now, one that can roam and strike and change games in ways he never did as a quarterback.
And just as his little brother once learned, opposing teams are paying the price.
Surratt opens with a full acknowledgement that, while he's no longer competing in chess tournaments, it's still his game, even now at age 23.
"I've been watching The Queen's Gambit," he says of the popular Netflix miniseries about a chess wunderkind. "It's really good."
Surratt believes the first advanced concept he learned in the game — to see the board not for how it looks in the moment, but for how it will likely look after the next two or three exchanges of moves — helped him take mental snapshots of defensive formations, blitzes and coverages in football and anticipate where to throw the ball as a quarterback. In switching to linebacker, he turned the board around and "played the blacks" — a chess term for the side that always moves second, reacting in defense of the opening move — to develop similar anticipation as a defender.
"Probably in first, maybe second grade, he was already starting to analyze the board a couple moves ahead," said Kevin Surratt, his father.
It was Kevin who taught chess basics to his sons shortly after each of the boys turned four years old. Chazz and Sage were enrolled at Park Road Montessori, a public magnet school in Charlotte with a chess club that was open to children as young as kindergarten age. Both quickly took to the game.
"I thought it would help them with whatever they wanted to do. Thinking about the moves they make and what the consequences might be before you make the move, I figured that would help them in life, period, no matter what they wanted to do," Kevin said. "And football is all about pieces, just like chess."
The brothers held state rankings at one point and traveled to the U.S. Chess Federation's National Elementary School Championships, taking them as far away as Denver to compete. One of Chazz's tallest trophies as a youngster came not from sports but from earning a top-30 national finish in chess, as a fourth-grader, at the Denver tournament. The boys' online profiles as competitive players are still accessible at uschess.org; Chazz reached 25 rated tournament wins shortly after his ninth birthday and cracked the 900-rating threshold before he turned 10. When the boys played head to head at home, losses weren't well-accepted, especially if Sage beat his older brother.
"Pieces would fly across the room sometimes," said their mother, Brandi Surratt. "I still have all their old boards. There are missing pieces, broken pieces, all that. Neither of them liked to lose, but Chazz especially."
Surratt stopped playing competitively around the sixth grade, but through his high school years when there was a break in class, he was known to break out a tablet with a friend and play a computerized version.
Meanwhile, on the football field, he flashed a photographic memory for play designs. In amassing a North Carolina state high school-record 229 career touchdowns, he always played two steps ahead of the defense. Many of those TD passes were caught by Sage, who is all over the state's high school record book himself and is also considered a prized prospect for the 2021 NFL Draft as a wide receiver from Wake Forest.
As an unbeatable combination, the brothers led East Lincoln High to a 2014 state championship.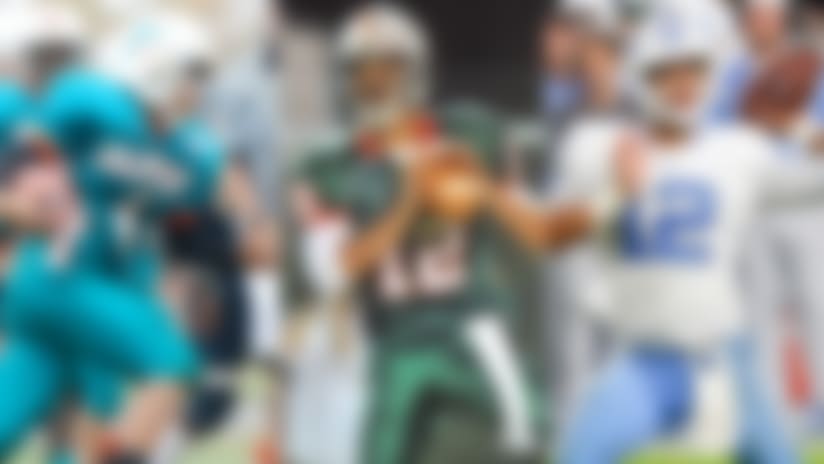 As a quarterback, Surratt took his last look at the board on Sept. 27, 2018.
Trailing host Miami 38-10 on the opening play of the fourth quarter, he took a fourth-and-7 shotgun snap from an empty formation, looked left, and fired a pass to Anthony Ratliff-Williams on a short dig route. Hurricanes linebacker Romeo Finley cut in front of the receiver for an interception — Surratt's third pick in only 10 passes on the night — and returned it for a touchdown. Adding injury to insult, he tore ligaments in his right wrist on a failed attempt at a diving tackle around the UNC 40-yard line.
It was his final pass in a game.
He had just rejoined the team after being suspended four games for selling school-issued sneakers — a dozen teammates had also received suspensions of varying lengths for the same reason — and now the wrist injury had put him out for the rest of the season after one miserable game.
"Definitely, that was the lowest point of my career," Surratt said.
For the balance of the season, he mulled his options. Transferring — what college quarterbacks normally do in a similar situation — wasn't one of them. He had always wanted to play for North Carolina, even more than he wanted to play quarterback.
"He considers North Carolina part of his identity, so he wasn't going to leave there without proving he was who he always said he was — a winner," said Brandi Surratt.
For the next nine weeks, he watched from the Tar Heels' sideline, giving more and more thought to his boldest move yet. It happened over a long series of discussions, mostly with his father, about switching to linebacker. Nine weeks might sound like a slow and calculated decision, but in the context of appealing to the NFL at a new position halfway through his college career, the clock was ticking awfully fast.
Sage got an early hint a few weeks before Chazz finalized the plan.
"I was in my dorm room and he called me one day and just said, 'I think I might go over to defense, play linebacker,'" Sage said. "It wasn't real dramatic, and I didn't question it. Having grown up with him, I knew what he was capable of. I could see it 100 percent, so I just said, 'Go do it.'"
The day before winter break began in December, rumors that coach Larry Fedora might be fired compelled Chazz to make up his mind for certain. From his off-campus house, he called his father to finally settle on the jump.
"We thought he'd have a chance in the NFL at linebacker if he just put some size on, which he did," Kevin said. "He always just wanted to be a professional player, no matter what the position. We never heard him say, 'I have to play quarterback.'"
Surratt then went straight to campus to meet with the one assistant coach he knew would embrace the idea — Tommy Thigpen, who was in charge of the linebackers. But it wasn't until weeks later, after the team had returned for the spring semester, that he knew for sure he'd reached the back row.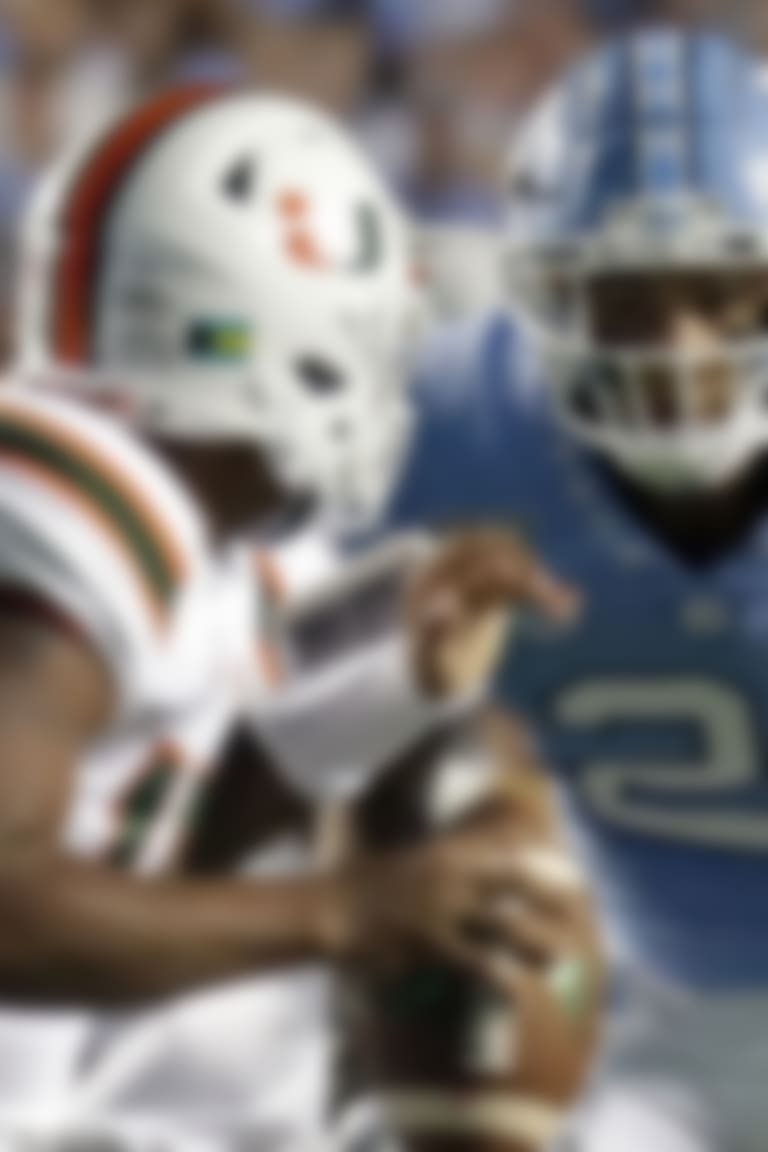 The first time Mack Brown met with his new team in January 2019, Surratt was a little unsure about which position group he belonged with. He was thrilled that Thigpen — who had always thought Surratt would've made a solid linebacker — was retained to continue coaching at UNC as part of Brown's new staff. But he wasn't certain if Thigpen had yet mentioned to Brown his wish for a position switch.
"We come to the first meeting and quarterbacks have their own spot in the room, and I didn't even really know where to sit," Surratt said. "Nobody had told me I was good to go at linebacker. I didn't know if I was still playing quarterback. So, I said, 'I'll just sit with the linebackers and see how it goes.'"
It wasn't until the next day, in Surratt's first one-on-one meeting with Brown, that he learned his new coach would not block the move. In that meeting, Surratt told Brown the NFL was his ultimate goal, and that he felt better suited to reach the NFL at a position he hadn't played since the ninth grade than at the one he'd played for three years at UNC. Surratt had just spent the entire winter break at home training three to four hours a day on linebacker drills he'd gotten from UNC graduate assistant Jeff Schoettmer. He'd been eating six meals a day to add weight for the switch and had scoured YouTube for all the highlights he could find of the best linebackers in the game.
Still, for Brown, it was a leap of faith.
Despite Surratt's size (6-foot-3, 225 pounds) and speed (4.5 seconds in the 40-yard dash, per Thigpen), it was obvious in the spring that he had much to learn. Brown also wondered if a quarterback could survive the physical rigors of playing inside linebacker.
"I did have toughness concerns about him, because what he was doing was so unusual," Brown said. "Quarterbacks are tough, but they're tough in a different way. They're mentally tough. Some aren't as physically tough."
Surratt proved to be more than tough enough, and it came as no surprise to Thigpen, nor anyone who really knew him back at East Lincoln High. There, he'd once dislocated the elbow on his throwing arm, popped it back in on the sideline and re-entered the game briefly before East Lincoln coaches realized his throwing motion wasn't the same. At UNC, when Surratt turned the corner with option keepers as a quarterback, he had always sought to punish defenders with a lowered shoulder as opposed to sliding or scooting out of bounds. Thigpen noticed that and would even kid with Surratt about making the move long before it actually happened.
"I thought, 'If he can't play quarterback, he could make a hell of a linebacker,' " Thigpen said. "I used to lean in his ear and say, 'Come over to linebacker, you could make a hell of a lot of money.' But I was joking. I didn't think he would take me serious."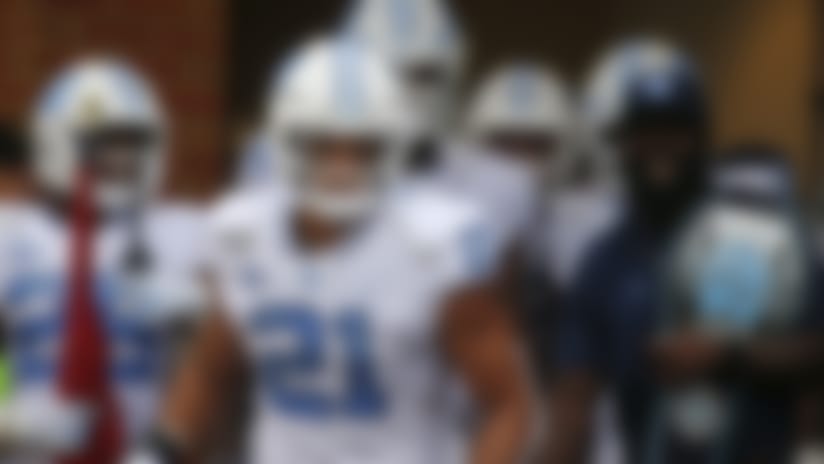 Thigpen can't say exactly what kind of chess piece the NFL club that drafts Surratt will be getting. He knows it will be a valuable one, and very much contemporary with the way defensive skill sets are evolving at the pro level: speedy, quick, and well-suited for pass defense. The linebackers coach describes the current state of the college game as "basketball on grass" and lauds Surratt's natural ability to chase down mobile quarterbacks, blanket both tight ends and running backs in coverage, and disrupt the backfield as a pass rusher. But he's realistic about the experience factor. The difference between a two-year starter who's played linebacker his entire life and a two-year starter who's previously played nothing but quarterback since the 10th grade isn't to be overlooked.
"Last year was like his freshman year," Thigpen said of the fifth-year senior. "This year, he's like a sophomore."
In other words, Surratt's transition wasn't easy.
Following the switch, he was limited in UNC's 2019 spring practice due to a cast on his right hand, protecting a surgical repair of the injury he suffered on the disheartening interception against Miami the previous September. That impairment gave the UNC coaching staff an incomplete picture of Surratt's effectiveness because he couldn't use his injured hand to shed blocks. He practiced full speed in the preseason, but coaches still weren't exactly sure what they had in Surratt because the Tar Heels' defense didn't tackle to the ground in fall camp.
Surratt earned a starting role for the season opener against South Carolina, and his first attempt at a full-speed tackle in seven years had a predictable outcome: Running back Tavien Feaster beat the inexperienced linebacker with a spin move in the hole and broke off a 34-yard touchdown. Defensive coordinator Jay Bateman naturally barked at Surratt on the sideline before being asked to back off by Brown.
"I said, 'Jay, he's never made a tackle in a college game, so let's go easy on him,' " Brown recalled.
But the missed tackle on Feaster wasn't his only memorable play early in the South Carolina game; he also made a play in coverage that helped the UNC staff foresee his eventual success.
"He bit up a little on some play-action, but then he gets into his drop, covers 15 yards in no time and breaks up a pass to the tight end," said Schoettmer, who now works as a defensive quality control assistant at UNC. "And everyone in the room is saying, 'That's an NFL-caliber play.'"
By season's end, Surratt's countermove was proving to be a powerful one. He led the Tar Heels in tackles (115), solo stops (66), tackles for loss (14.5), sacks (6.5) and QB hurries (10). He was also runner-up for ACC Defensive Player of the Year in his first year at the position. His breakout game — the one that convinced Thigpen he was overseeing the transformation of a college quarterback into an NFL linebacker — came against defending national champion Clemson. In his fifth career start at the position, Surratt made seven stops, broke up two passes, dropped Tigers star QB Trevor Lawrence for a sack and hurried him on three more pass attempts.
"He's got everything he needs for the pros. He's fast, he's smart, he's tough, and it's really important to him," Brown said. "Nothing in his life right now is more important to him than helping this team win and being the best player he can be."
Despite his statistical productivity, missed tackles were the most problematic adjustment in his first year as a starter. The UNC staff believes the issue had less to do with his tackling form and more to do with taking poor pursuit angles. He's improved in that area in 2020, but not quite to his own satisfaction. Thigpen, nevertheless, sees untapped playmaking even in his mistakes.
"People can't outrun him, but sometimes they'll feel him in pursuit and put the brakes on, and he'll fly by," Thigpen said. "But that's something we work on every day. I tell him, 'They can only cut back on you. They can't turn the corner on you.' "
He's again leading UNC in tackles (68 total, 36 solo) and sacks (5) this season. The missed tackles haven't gone unnoticed by NFL scouts, but neither has his athleticism. Beyond pursuit angles, they've noted Surratt's improvement in a different area: hand use.
"First year, he had to sift to make tackles and didn't really know how to use his hands," said a scout for an AFC team who sees Surratt as a likely second-round selection. "This year, that has improved, and he's gotten stronger. He still misses some tackles, and in pass rush he doesn't have much of a plan yet. But he has the physical traits to get to the quarterback. There could be a big ceiling there."
Kasparov v. Topalov, Moscow, 1999. Byrne v. Fischer, New York, 1956. Ivanchuk v. Yusupov, Brussels, 1991.
Famous championship chess matches between the game's global elite, known as grandmasters, serve as case studies for generations of younger chess players. The key moves in those games are considered blueprints for strategy.
Surratt sharpened his game by studying some of the legendary clashes, but when it came time to decide whether he should continue playing quarterback, he'd never heard of Sapp v. West, Clemson, 1995. In the history of modern football, it was about the only match that paralleled his plan.
As the 1994 NFL Draft came to a close, Patrick Sapp watched it finish from his Clemson dorm room, and came to a stark realization as he turned off his TV set:
"If Charlie Ward can't get drafted as the best quarterback in college football, there is no way I'm getting drafted at quarterback."
Ward had won the Heisman Trophy as a dynamic quarterback at Florida State, but also had a future in pro basketball, and went undrafted after making it known that he would choose the NBA if he wasn't a first-round pick in the NFL draft. Ward's draft demands aside, Sapp saw the end of Ward's days as a quarterback as a cautionary tale about his own.
"You can't tell me any quarterback in that draft was better than Charlie Ward. He was a passer first, a runner when he needed to be, and was a smart, cerebral player," Sapp said. "But there were not a lot of Black quarterbacks in the NFL at that time, and there were not many being drafted at that time."
Just as Surratt did, Sapp became convinced that his path to the NFL was as a linebacker, not a quarterback. He might be the only player in the NFL's modern era who can speak first-hand about the difficulty of what Surratt is trying to accomplish.
Sapp argued with Clemson coach Tommy West for an hour and a half about switching to linebacker. The match was, in chess terms, something of a draw — West agreed to let Sapp begin Clemson's 1995 spring practice at linebacker, and Sapp agreed to let West make the final decision. After the first practice, Sapp recalls, West told him, "You're starting at linebacker."
About a year later, he was drafted No. 50 overall — in the same neighborhood scouts expect Surratt to be selected — by the San Diego Chargers.
He has been where Surratt is going.
"My advice to him would be to train with defensive backs," said Sapp, who had a four-year career with the Chargers and Arizona Cardinals. "A linebacker has to be able to move like a safety in pass coverage, so I trained with (former high school and Clemson teammate) Brian Dawkins and Leomant Evans. I had to learn all that from the ground up."
Just as Surratt has noted, Sapp believes his experience at quarterback uniquely prepared him to play linebacker.
"I literally just turned the quarterback position around to defense," Sapp said. "I took that knowledge base and used it to propel my understanding of playing linebacker. I already knew what offenses were trying to do with formations, with motion, with play-action, all of that. I actually felt like that gave me a jump on guys who had been playing linebacker their whole lives."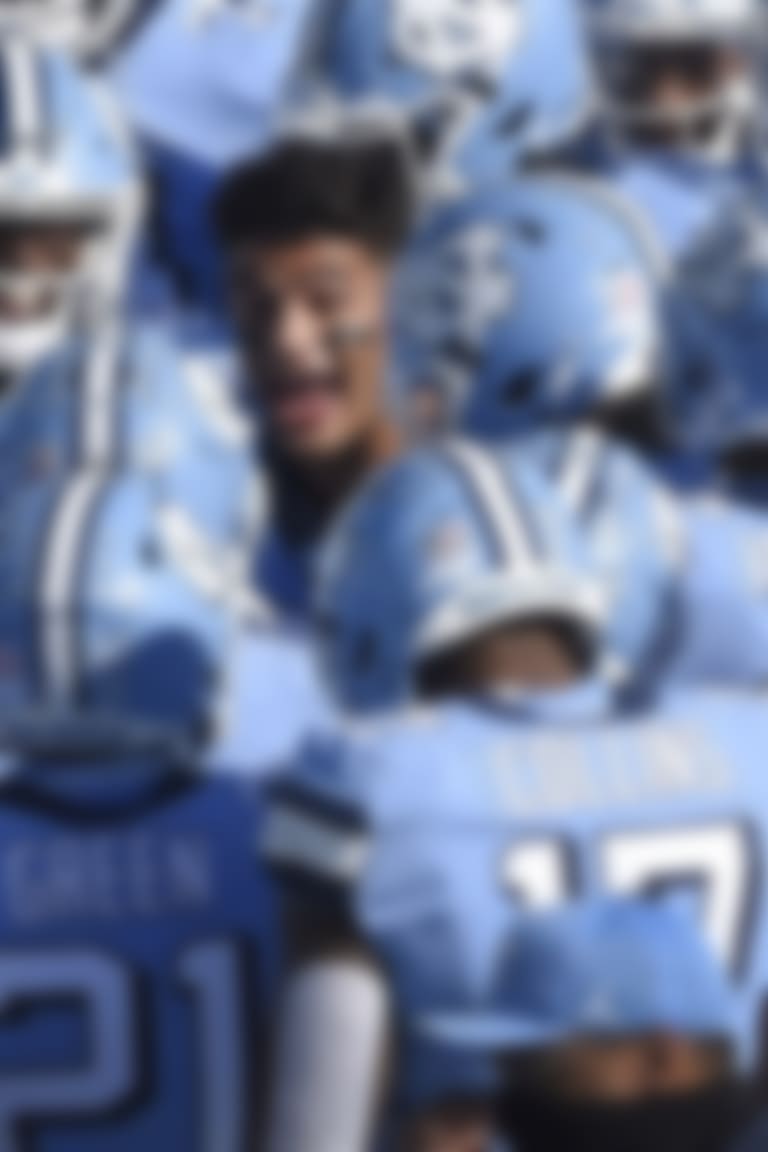 The end game always came easily to Surratt. Cornering the opposing King into surrender was what he did best as a youth player; indeed, his first chess coach, Curt Frueh, recalls Surratt struggling more at beginning games than finishing them.
"One of the first things you teach is end-game scenarios, finishing strategies, and he grasped that right away," Frueh said. "But there is a book on openings that goes through very little change from one decade to the next. That was a next-level challenge for Chazz, because he wanted to open randomly and then figure out how to win from there. But he instinctively knew how to finish an opponent off."
After two years as one of the ACC's top linebackers, Surratt's finishing strategy now is to galvanize his draft status. Perhaps through the Reese's Senior Bowl — he received his official invite to the event this week — and at the NFL Scouting Combine in February. NFL clubs will have two years of linebacker tape to review on Surratt, plus his year at quarterback in 2017 if they deem that a necessary exploration. They'll interview him, work him out and compile all of his measurables — size, speed, agility and more — to help them judge exactly how he can attack on the NFL's chess board.
But regardless of how clubs ultimately view his potential as a linebacker, there is no doubt that had he stayed at quarterback, he likely would have already lost the game.
Instead, he reached the back row, and turned into something that won't be ignored on draft day.
"The new linebacker in the NFL is all about how well you can run and play in space," said the AFC scout. "That's what he does."
Checkmate.
Follow Chase Goodbread on Twitter at @ChaseGoodbread.
Source: Read Full Article