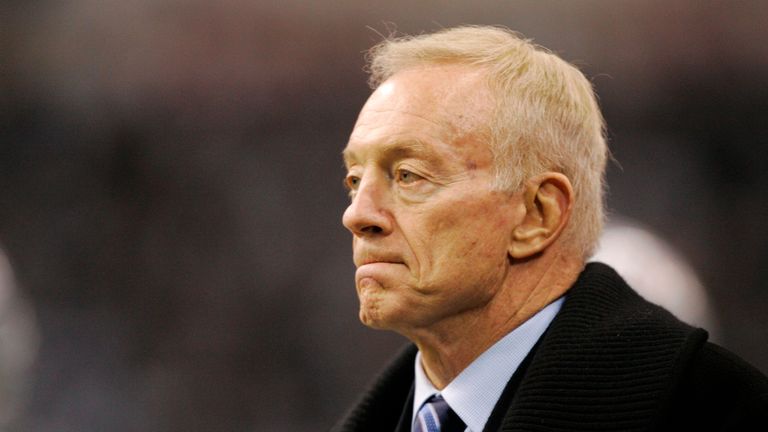 Dallas Cowboys owner Jerry Jones ruled out making a midseason coaching change following his team's 28-14 loss to the Tennessee Titans on Monday night.
Marcus Mariota threw two touchdowns passes and rushed for another to snap a three-game losing streak for the Titans (4-4).
The home loss means the Cowboys sit at 3-5 at the midway point of the season and face an uphill battle to make the playoffs but Jones insists he will keep faith with head coach Jason Garrett.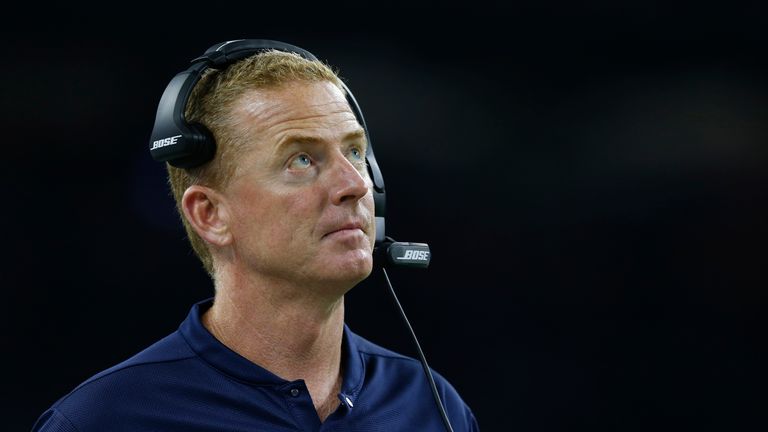 Asked if he would consider a coaching change, Jones told ESPN: "No. I think we realise we have eight games to go, we've got a long way to go in this season.
"We want to play better than we played tonight, so I certainly think each individual and coach and front-office person is going to have to do better, including me."
Dallas quarterback Dak Prescott was 21 of 31 for 243 yards, also throwing two touchdowns, although he was also intercepted in the endzone when the Cowboys had the chance to go 14-0 in the first quarter – that set up a Derrick Henry score to tie the game up at 7-7 – and fumbled in the third, allowing Tennessee to take the lead.
Jones, who also ruled out firing offensive coordinator Scott Linehan, was not impressed with what he saw from his team.
"I don't like the way we played tonight," Jones said. "Had we played a lot better tonight and had the loss, then I would be more positive about that.
"We've got to play better. We're not in anything if we don't play better. We have to play better. We did not play good for whatever reason after that first spurt of energy in the early part of the game. We just didn't play very well."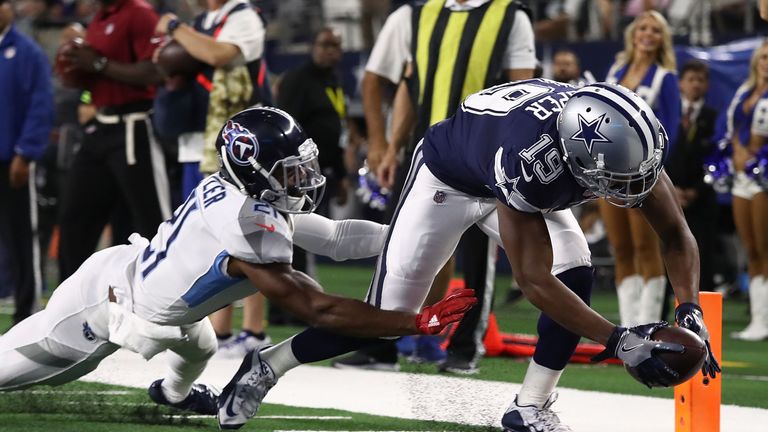 Amari Cooper had five catches for 58 yards and a touchdown in his first game for Dallas since the Cowboys traded their 2019 first-round pick to acquire the wide receiver.
"I think he really gave us a go-to guy that really opened things up," Jones said. "I thought he came in and we tried to go to him and we didn't get the ball to him."
However, Jones believes Dallas can still turn their season around.
"I very candidly didn't see this coming," Jones said. "I thought we would be sitting here with a positive result. This is a surprise to me and is a setback.
"Now when you're halfway through the season, losing a ballgame in the NFL, if that causes you to be deterred or to not think that there's a future ahead of you, then you've picked the wrong world to operate in. That's not the life we've chosen."
Source: Read Full Article