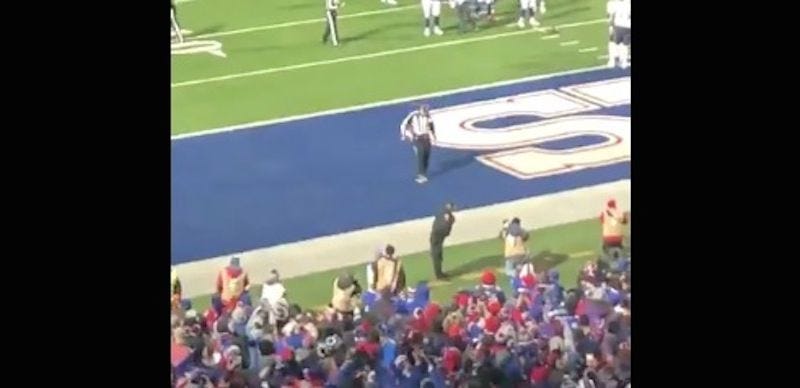 Police were pretty hard on Florida man Michael Abdallah, 34, who was arrested for throwing a dildo on the field during the Bills-Patriots game on Monday. The cops reportedly used security camera footage and eyewitness accounts to grab Abdallah; then they squeezed him for $250 in cash or $1,000 in bond to release him from jail.
According to WKBW reporter Jeff Slawson, Abdallah was in court yesterday, and pleaded not guilty to a charge of disorderly conduct.
Advertisement
As Abdallah had already spent one night in jail, they really shouldn't jerk him around anymore, and luckily, the judge said if he hired a lawyer, he wouldn't have to return to court in December. Hopefully he does get an attorney, because all that trouble for one flung dildo would just be a dong shame.
Source: Read Full Article