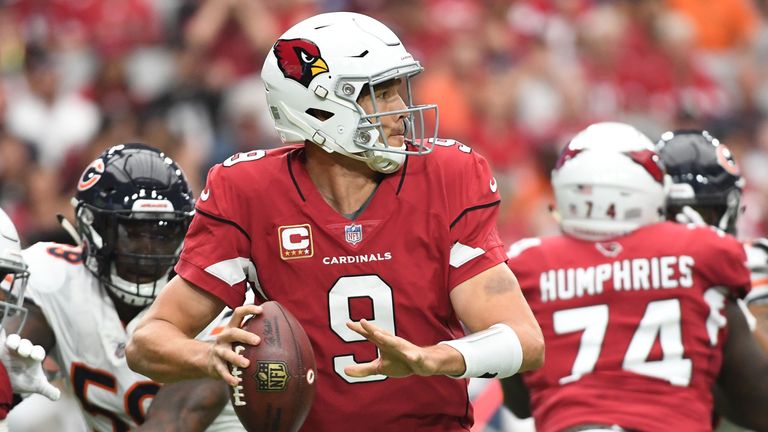 Arizona Cardinals have released quarterback Sam Bradford, halfway through the NFL season.
Bradford signed a one-year, $20 million (£15.4m) contract with $15m (£11.5m) guaranteed in the offseason with the club.
Following his arrival, the 30-year-old started only three games for the Cardinals before he was replaced by rookie Josh Rosen.
Bradford completed 50 of 80 passes for 400 yards, two touchdowns and four interceptions and lost a fumble on his final play with the team.
For now, the Cardinals have not filled Bradford's spot on the 53-man roster.
The Cardinals also have a second opening on the roster as well, after placing reserve offensive lineman John Wetzel on injured reserve with a neck injury, ending his season.
Since being benched for Rosen in week four of the season Bradford has been an inactive third quarterback, in part because of being due a bonus of more than $300,000 for each game he was among the active 46 players on game day.
Source: Read Full Article