LeBron James was left to rue a missed opportunity after missing a three-point shot that would have earned the Los Angeles Lakers their first win of the NBA season.
James produced a 32-point, 14-assist performance against the San Antonio Spurs and nailed a three-pointer with 2.9 seconds left in regulation to send the game into overtime.
With a minute left in the extra session, the Lakers led by six but a 7-0 Spurs win and two crucial missed free throws from James allowed San Antonio to escape the Staples Center with a 143-142 win.
With the Lakers trailing in the dying seconds of overtime, James hoisted a three-pointer to win the game but his effort cannoned off the rim leaving the Lakers without a win after three games of the new season.
Speaking in the locker room after the loss, James said: "We had our chances. We were up six with less than a minute to go. But we couldn't get a stop. I missed two free throws which is unacceptable. Then they made a shot and I missed a shot."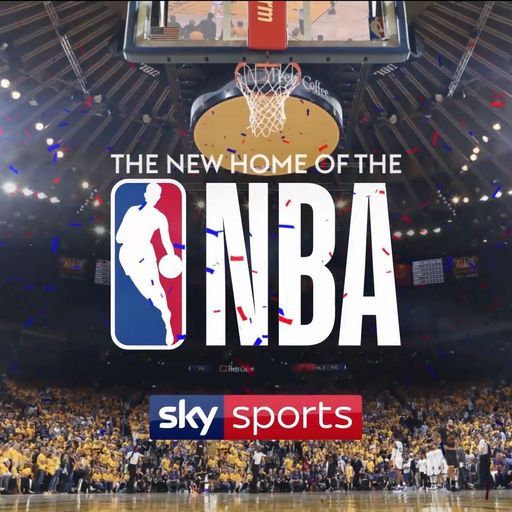 Follow Sky Sports NBA on Twitter
See the NBA's best plays and stay up to date with the latest news
Defeat marked the first time since James' rookie season in 2003 that his team have lost their opening three games. Nevertheless, James remained realistic and positive as he spoke to the media.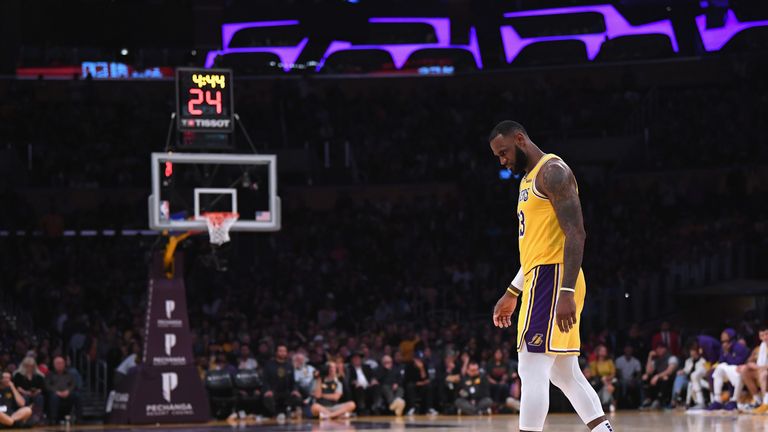 "I know what I've got myself into", he said. "It's a process. I get it. We'll be fine. I didn't come here thinking we'd be a blazing storm right out of the gate. It's frustrating not to get the win.
"We're going to continue to get better. I like the direction we're going in. It's not resulting in wins right now but it's such a long process."
Monday night's scores
Asked if he was pleased with the vigour and enthusiasm shown by his young Lakers team-mates throughout the game, James laughed and said: "They should be able to play the whole game, and overtime, and double and triple overtime and not get tired! I was 18 when I first got in the league, I could play four games in a row and not get tired."
Sky Sports is the new home of the NBA in the UK with live coverage throughout the week, including selected live games free to all Sky subscribers via Sky Sports Mix.
And www.skysports.com/nba will be your home for news, reports, video and features throughout the season while you can follow us @SkySportsNBA
Source: Read Full Article