Center Dwight Howard is expected to make his Washington Wizards debut on Friday against the Oklahoma City Thunder, according to a report from The Athletic.
Howard missed all of training camp, preseason and the first seven games of the regular season while battling a lower back injury.
The Wizards have started 1-6, and their point differential (-10.5 points per game) is tied for the second worst in the league ahead of only Phoenix (-12.1).
Pistons @ Sixers free live stream
Watch the Pistons take on the 76ers via our free live stream on Saturday at 5pm – find out more
Ian Mahinmi has started six games at center, averaging 4.5 points and 4.2 rebounds in 16.8 minutes per game.
Howard, who turns 33 in December, joined the Wizards in free agency after being bought out of his deal with the Brooklyn Nets, who had acquired his rights in a trade with the Charlotte Hornets.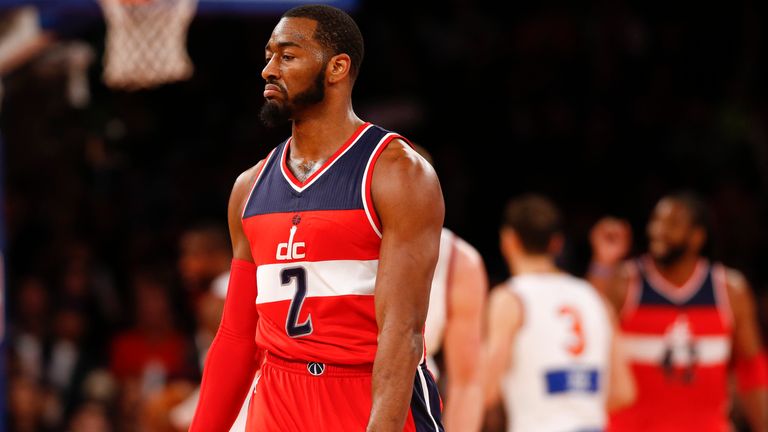 He played in 81 games for the Hornets last season, averaging 16.6 points and 12.5 rebounds in 30.4 minutes per game.
Entering his 15th season, Howard is an eight-time All-Star but has not earned the nod since 2013-14.
Watch the Detroit Pistons take on the Philadelphia 76ers via a free live stream on skysports.com and the Sky Sports app on Saturday at 5pm
On Saturday November 10, you will be able to follow the Milwaukee Bucks @ Los Angeles Clippers, also available on a free live stream, from 8:30pm on skysports.com and the Sky Sports app.
Sky Sports is the new home of the NBA in the UK with live coverage throughout the week, including selected live games free to all Sky subscribers via Sky Sports Mix.
And www.skysports.com/nba will be your home for news, reports, video and features throughout the season while you can follow us @SkySportsNBA
Source: Read Full Article