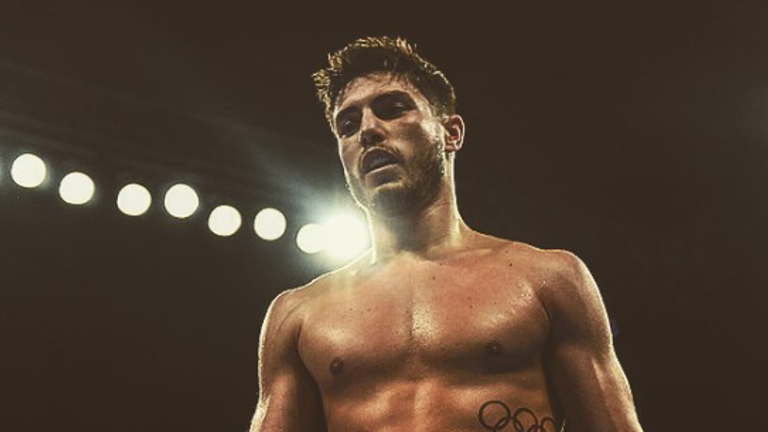 Josh Kelly wants to be among the world's top 10 welterweights by the end of 2019 and has mapped out the path that will take him there.
Click here to book Usyk vs Bellew
Watch Usyk vs Bellew online here
The North East sensation has made a blistering start to life in the paid ranks and, having beaten Kris George for the Commonwealth crown back in June to move to 7-0-KO5, he returns to action this weekend against Argentinian Walter Castillo on the blockbuster Usyk-Bellew bill at the Manchester Arena, live on Sky Sports Box Office.
Finished ??? #PBK
A post shared by Joshua Kelly (@joshkelly07) on
With another fight scheduled for December 8 at the Sheffield Arena, Kelly, who recently became a proud new father, is ready to kick-on and has set his sights on the world title picture.
"I'm boxing to become the best, I want to get to the top and be in the world level mix as soon as possible," 'PBK' exclusively told Sky Sports.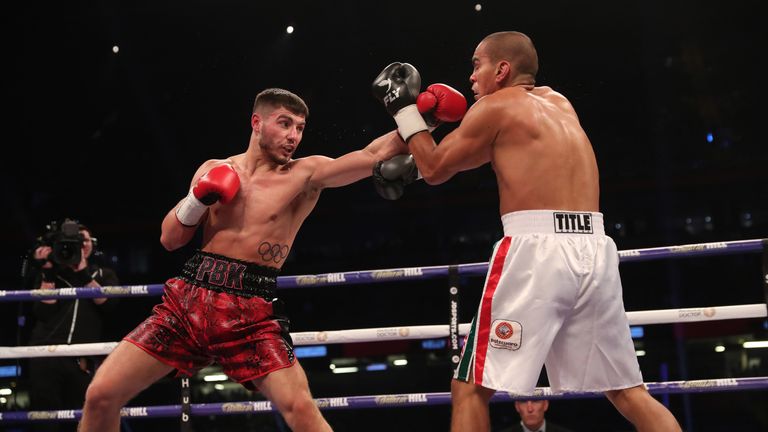 Lomachenko will be sitting in the crowd so I want to show him a few tricks I can do.
Josh Kelly
"I've got this next fight coming up and it'll be good to get some rounds in. Originally, we were hoping for a good opponent but three or four guys dropped out. It got a bit too close and with the baby being born, Eddie (Hearn) and Adam (Booth) just said that we will get one in to keep ticking over.
"It's then back out in December in Sheffield and some of the opponents that pulled out this time should be ready. Adam has the plan to start stepping me up and getting the fights that we've talked about before, Brandon Rios and these type of guys. I want to test myself.
Joshua Jr Kelly born this morning 7lbs absolutely perfect emotions can not describe the pride and joy this little man has just brought me ❤️ so proud of my beautiful wife @remysmithx He's to little PBKJR ??? #PBK #PBKJR
A post shared by Joshua Kelly (@joshkelly07) on
"After that, the momentum has to continue in 2019 and going to the USA is something that has been mentioned. I want to build a fan base over here but I would love to go stateside for a big fight in an American's backyard and start getting noticed.
"Another option would be the British title, a prestigious belt, and I'd jump at the chance to fight for it but, with me, I've always looked at the big fights and world titles. By the end of 2019, I'd be absolutely buzzing if I was in the top 10 in the world. The 147lbs division is stacked with Americans, Russians and all types of fighters, I want to be involved and fighting top contenders regularly.
Fight week #PBK pic.twitter.com/RXiRprSOtC
"I'm mentally ready and just need to keep improving. Once someone tests me, hopefully people will see that I'm the real deal."
Despite his lofty ambitions, Kelly is keeping both feet firmly on the ground as he looks to become the first fighter to stop Castillo (13-2) in the paid ranks.
The 24-year old from Sunderland is excited to perform on what is a "massive occasion" at the Manchester Arena and, with pound-for-pound Ukrainian star Vasyl Lomachenko scheduled to be ringside, Kelly is ready to showcase his slick skills.
"I've trained hard and solid, and am ready to get the job done," Kelly continued.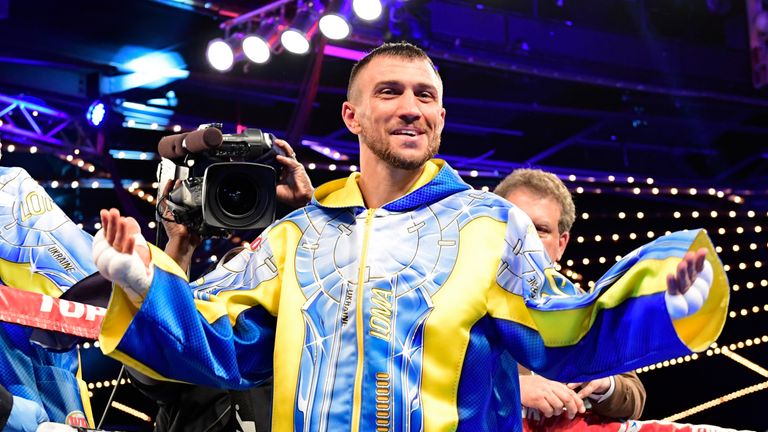 "When you step in the ring and the lights come on, it all changes, it's showtime. I've got a character switch and once I'm in there I just want to take someone's head off.
"Lomachenko will be sitting in the crowd so I want to show him a few tricks I can do. To be in Manchester on this card with Usyk-Bellew and Crolla as well is massive and I'm buzzing."
Watch Usyk vs Bellew for the undisputed cruiserweight title, at Manchester Arena, on November 10, live on Sky Sports Box Office, from 6pm. Book it online here.
Even if you aren't a Sky TV subscriber you can book and watch it at skysports.com/boxofficelive.

Source: Read Full Article