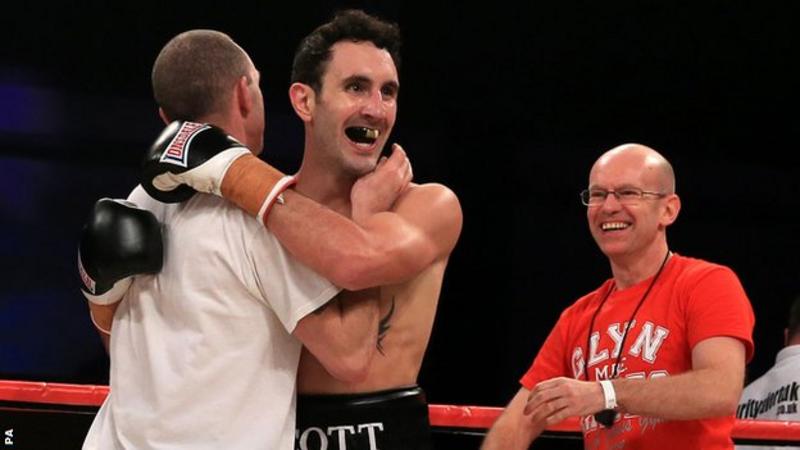 Three months after sharing a ring and a post-bout interview with Scott Westgarth, Dec Spelman was at his opponent's funeral.
Westgarth won the pair's contest at Doncaster Dome in February, but the 31-year-old died hours later after falling ill backstage.
But since the fight's tragic aftermath, 26-year-old Spelman has grown closer to Westgarth's family.
"There could have been resentment, but luckily they have been understanding. I really thank them for that," Spelman told 5 live Boxing with Costello & Bunce, in a podcast to be released on Monday.
"They have been great with me ever since. Scott's brother Adam said I think we should get together and go through things so that I could know Scott as a person rather than an opponent. And so they could get to know me.
"I have got his name on my shorts, his initials on my T-shirt, I just want to put his name out there high.
"The way I look at it he beat me and so anything I go on to do, he potentially could have done as well."
5 live Boxing – the latest insight and interviews with Mike Costello and Steve Bunce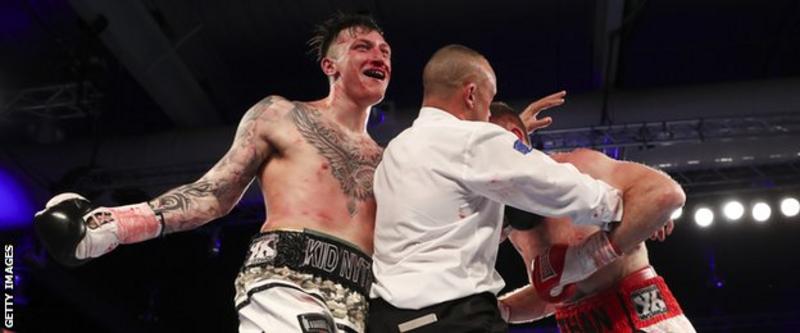 Spelman says he had no sense of anything untoward in Westgarth's condition after the fight, attributing his unsteadiness on his feet to a knockdown in a frenetic final round.
It was not until the day after the fight, as he woke up to a series of missed calls, that Spelman realised something was wrong.
"To be told the chances of him living were not good was a big shock," he added.
"It took that day coming to the reality of things and the first thing I did I had to put a tweet out to acknowledge it and what do you put? I didn't know what to do.
"I got a message off Adam after that. What do you say? And they probably didn't know what to say to me. They have been great with me ever since."


After being encouraged to continue fighting by Westgarth's family, Spelman returned to boxing with a win over Jindrich Velecky in June.
Westgarth's brother Adam will be in the crowd when he takes part in the Ultimate Boxer series in London on 2 November.
"It will only drive me. If it doesn't spur you on, I don't know what will," Spelman said.
"The way Scott went was doing something he loved and I suppose my family would understand that if it was ever to happen to me."
Source: Read Full Article