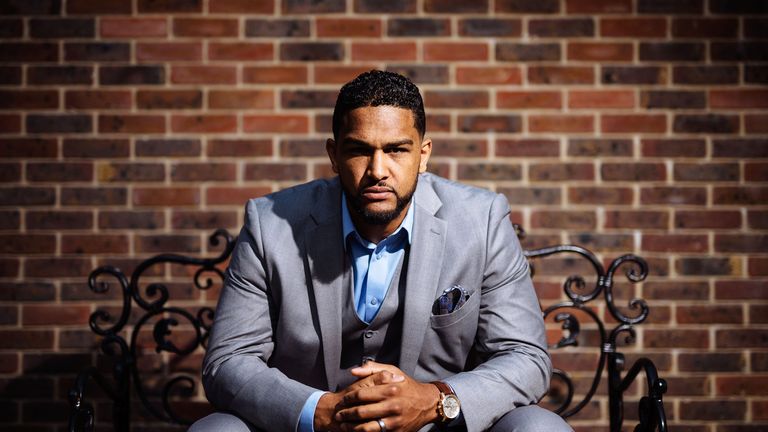 Dominic Breazeale admits he was "very close" to finalising a fight with Dillian Whyte, but still hopes to face his British rival in the spring of 2019.
Whyte lined up Breazeale as an alternative opponent during drawn-out negotiations with Dereck Chisora for his next fight at The O2 on December 22.
"Yes, we came very close," Breazeale told Sky Sports. "We got to a point where there was back and forth negotiations.
Live Fight Night
October 27, 2018, 7:00pm
Live on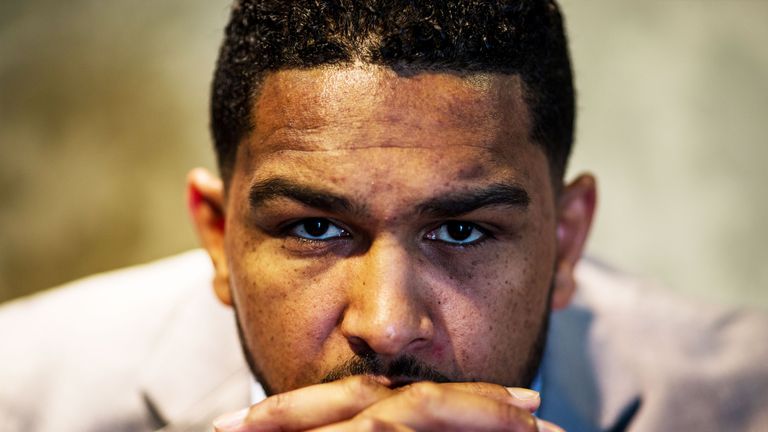 There is definitely a chance of it going through in the spring of 2019.
Dominic Breazeale
"Got talking about location. Him not wanting to fight outside of the UK. I invited him to come out and fight in New York. He didn't want to do that, so it got close enough to where we were almost going to call the fight."
Breazeale's only defeat in 20 fights was an unsuccessful challenge of Anthony Joshua two years ago. He is now the No 4 ranked heavyweight with the WBC – Whyte is No 1 but a world title shot continues to elude him, with that organisation's champion Deontay Wilder set to fight Tyson Fury.
"As of right now, [Whyte] is trying to fight a battle with the WBC to force his way into becoming the WBC mandatory," Breazeale said.
"The only way to do that is to beat the WBC mandatory challenger, which I am, and I voluntarily put it up and said 'hey listen, let's give the fans what they want to see'. Unfortunately it didn't come through.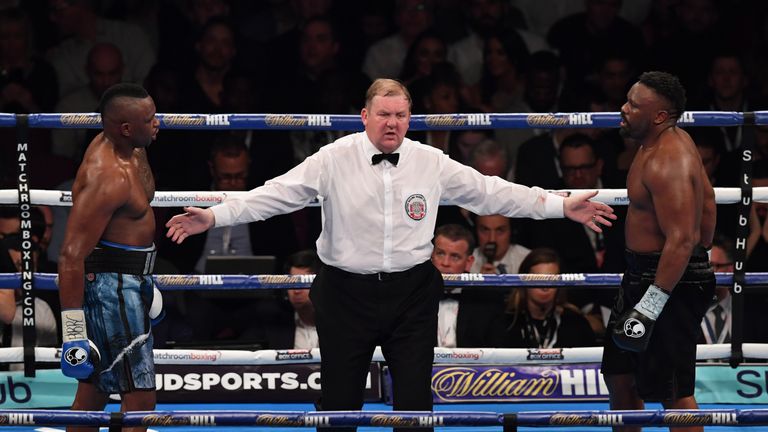 "Right now, me and Dillian Whyte have kind of been on hold, so that fight is not going to go through. But there is definitely a chance of it going through in the spring of 2019, but there's just got to be a lot more negotiations go on to reach a mutual agreement.
"If it had been up to me the UK fans would have seen it already. Dillian Whyte would have it boxed off in December or earlier in this year in the summer. But if it goes my way, me and Dillian Whyte will be in the ring, come the spring of 2019."
Breazeale will instead return to action later this year in the United States, aiming to add to stoppages of Izu Ugonoh and Eric Molina in his previous two fights.
"I'm super excited to be back on December 22 in Brooklyn, New York," he said. "We have a couple of guys in mind. I know we're going to be doing a press conference pretty soon. It's coming in the next couple of days.
"Any time from this point forth I get in the ring, it's always going to be a WBC eliminator, for sure."
Watch John Ryder's WBA final eliminator against Andrey Sirotkin, with Ted Cheeseman v Asinia Byfield, Ryan Doyle v Jordan Gill & Isaac Chamberlain on Copper Box Arena bill, Saturday, from 7pm on Sky Sports Action.
Source: Read Full Article